I have a couple of new releases from Lilah b. to share with you guys. They recently released three new shades of the Tinted Lip Oils, Aglow Priming Oil, Cleansing Butter and a new shade of the Divine Duo Lip & Cheek. I'm a big fan of the Tinted Lip Oils (review and swatches of previous shades here). I was also very excited to see skincare products from the brand.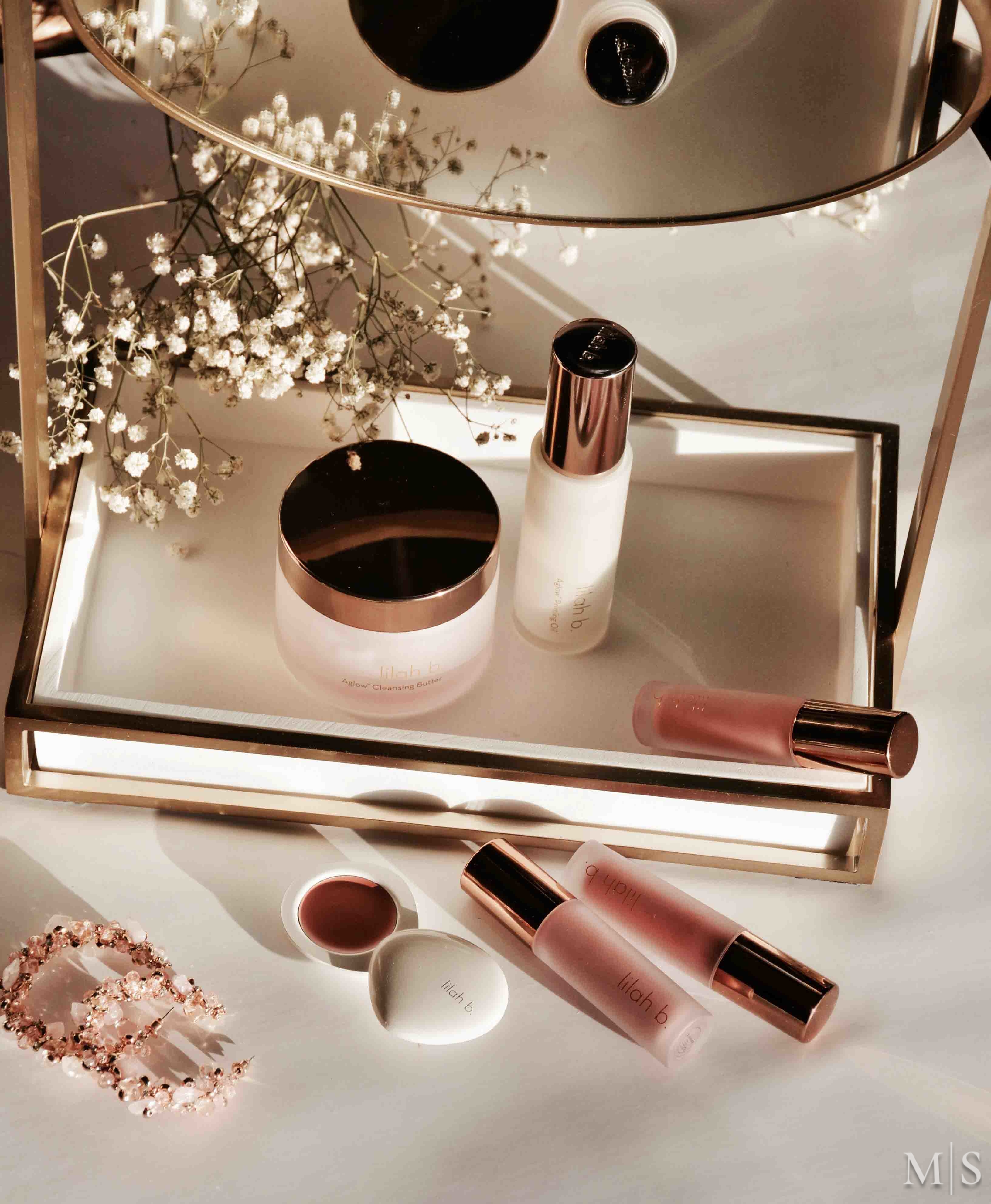 The Aglow Priming Oil is a three in one serum, moisturizer and primer. Lilah b. says that you can wear this on it's own or under makeup.
Highlighted Ingredients:
– Tamanu Oil: Helps moisturize and soothe skin.
– Jojoba Oil: Supports, moisturizes, and smooths the look of skin's texture.
– Purple Tea Extract: Helps improve the appearance of skin's tone.
I would say that the Aglow Priming Oil is a mix of a very liquidy face lotion and an oil. A little goes a long way with this Priming Oil. You only need one pump to both hydrate and give your skin a beautiful dewy glow. The Aglow Priming Oil is very dewy and moisturizing because of the oils, so I would recommend this only for people with dry or normal skin.
Since I have normal skin, of course, I love the glow that the Aglow Priming Oil gives. I wouldn't use it with an extremely dewy foundation, but otherwise it works with most foundations I have. The other day I used it with the Mac Face & Body Foundation and it worked beautifully. A really excellent skincare and primer product in one.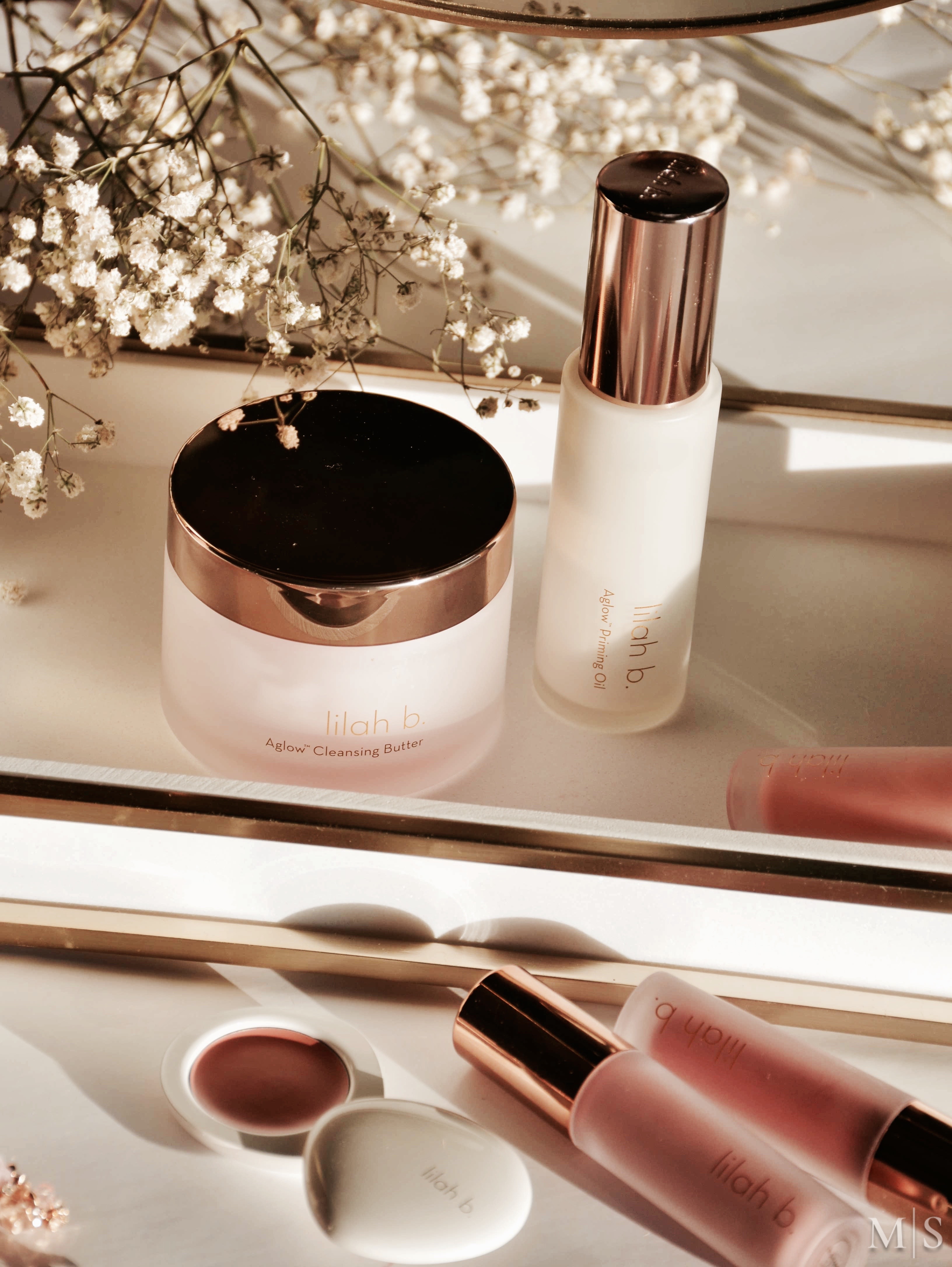 The other skincare product that Lilah b. released is the Aglow Cleansing Butter. This is described as a makeup remover, cleanser and mask in one.
Highlighted Ingredients:
– Rose Hip Extract: Helps support healthy-looking and hydrated skin.
– Snow Mushroom Extract: Supports the appearance of skin elasticity through intense hydration.
– Lavender Essential Oil: Provides a soothing sense of wellbeing.
I really like the herbal scent of the Aglow Cleansing Butter. The scent is very calming to me and makes the experience of using the product that much better. I've mainly used the Aglow Cleansing Butter as a makeup remover.
Suggested Usage:
-Use daily, morning and night.
-Gently massage onto skin with circular motions and rinse off with warm water.
-To use as a no-rinse cleanser, massage onto skin and gently wipe off with a cloth.
-After cleansing, apply our Aglow Priming Oil to moisturize and prime skin for makeup.
-To use as a moisture-boosting face mask, massage onto clean, dry skin.
-Leave on for up to ten minutes, rinse clean.
This removes makeup really well. After massaging the butter on my skin, I use a damp wash cloth to remove it and I feel like it removes every trace of makeup without leaving a greasy film on the skin.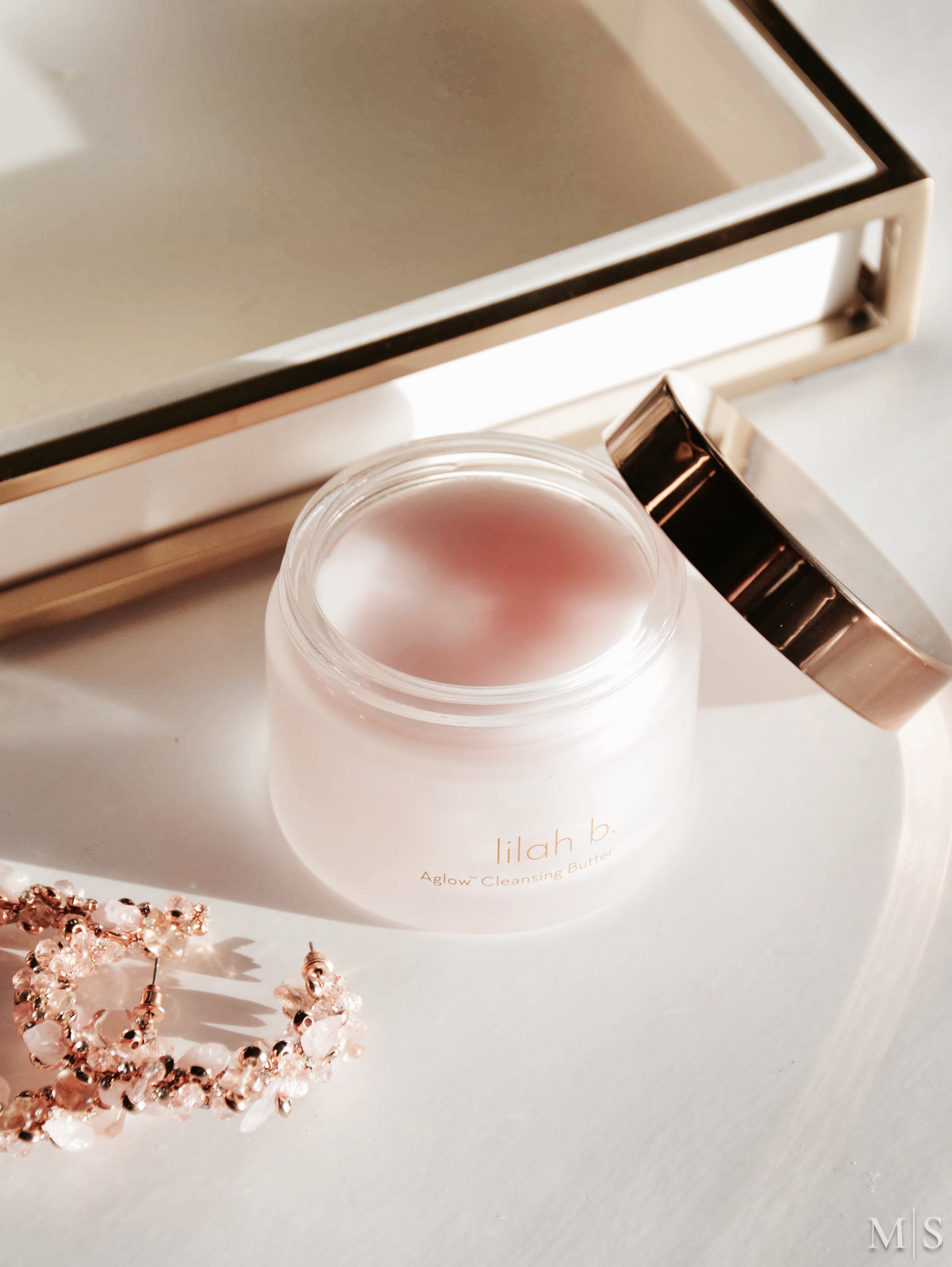 There are three new shades from the Lovingly Lip Tinted Lip Oils. Lilah b. released the shades in:
As I mentioned before, I love the formula of the Lovingly Lip Tinted Lip Oils. They have more pigment than your usual tinted lip oil and are very nourishing on the lips. Also the apricot scent is delicious.
Highlighted Ingredients:
– Bilberry Seed Oil: Provides antioxidants for rich hydration, and a balanced ratio of omega 3 and 6, which form a protective barrier on the lip.
– Milk Thistle Extract: Helps support and protect skin's natural moisture barrier.
– Vitamin E: Provides antioxidant benefits to neutralize free radicals, while nurturing and softening lips.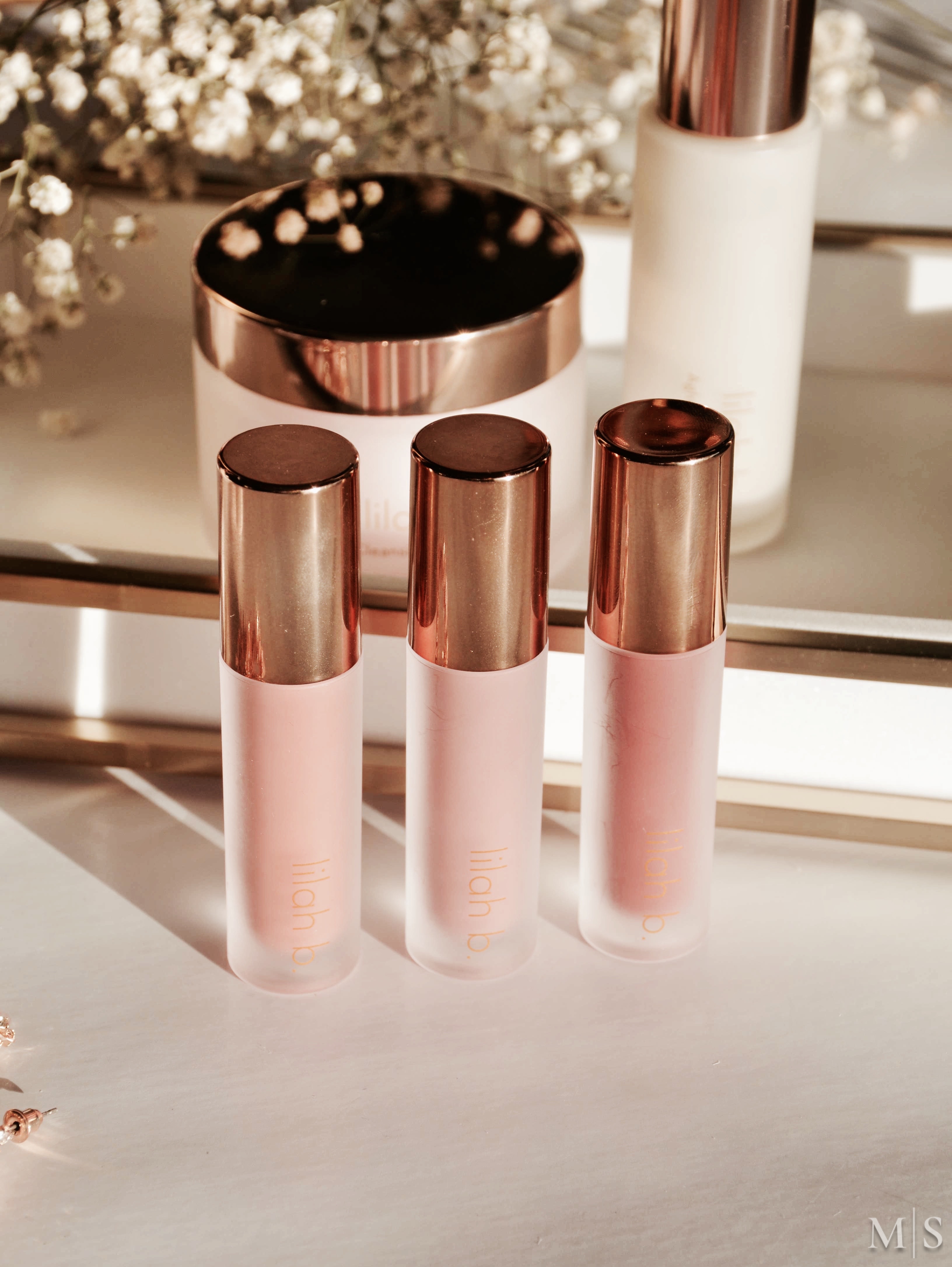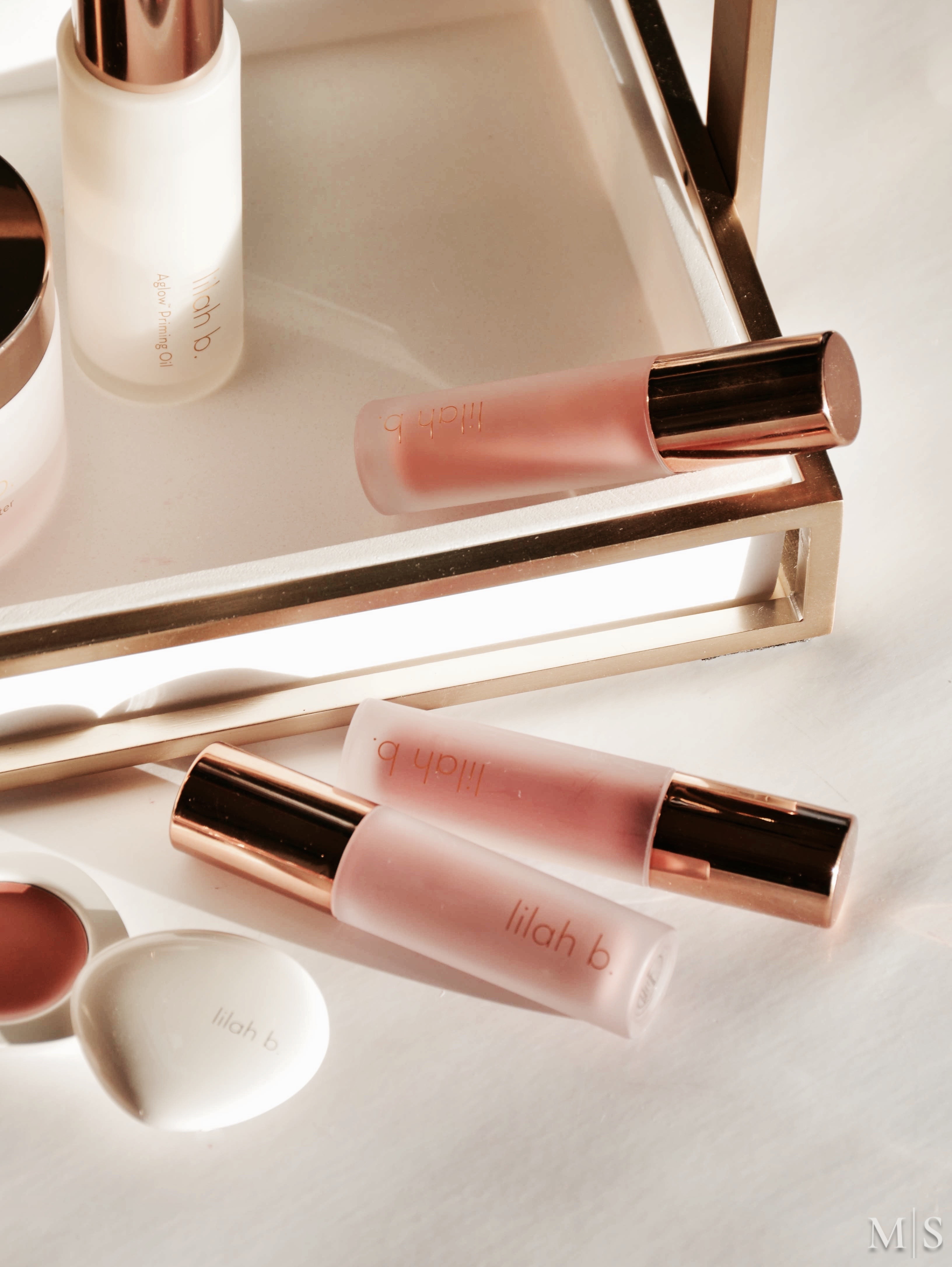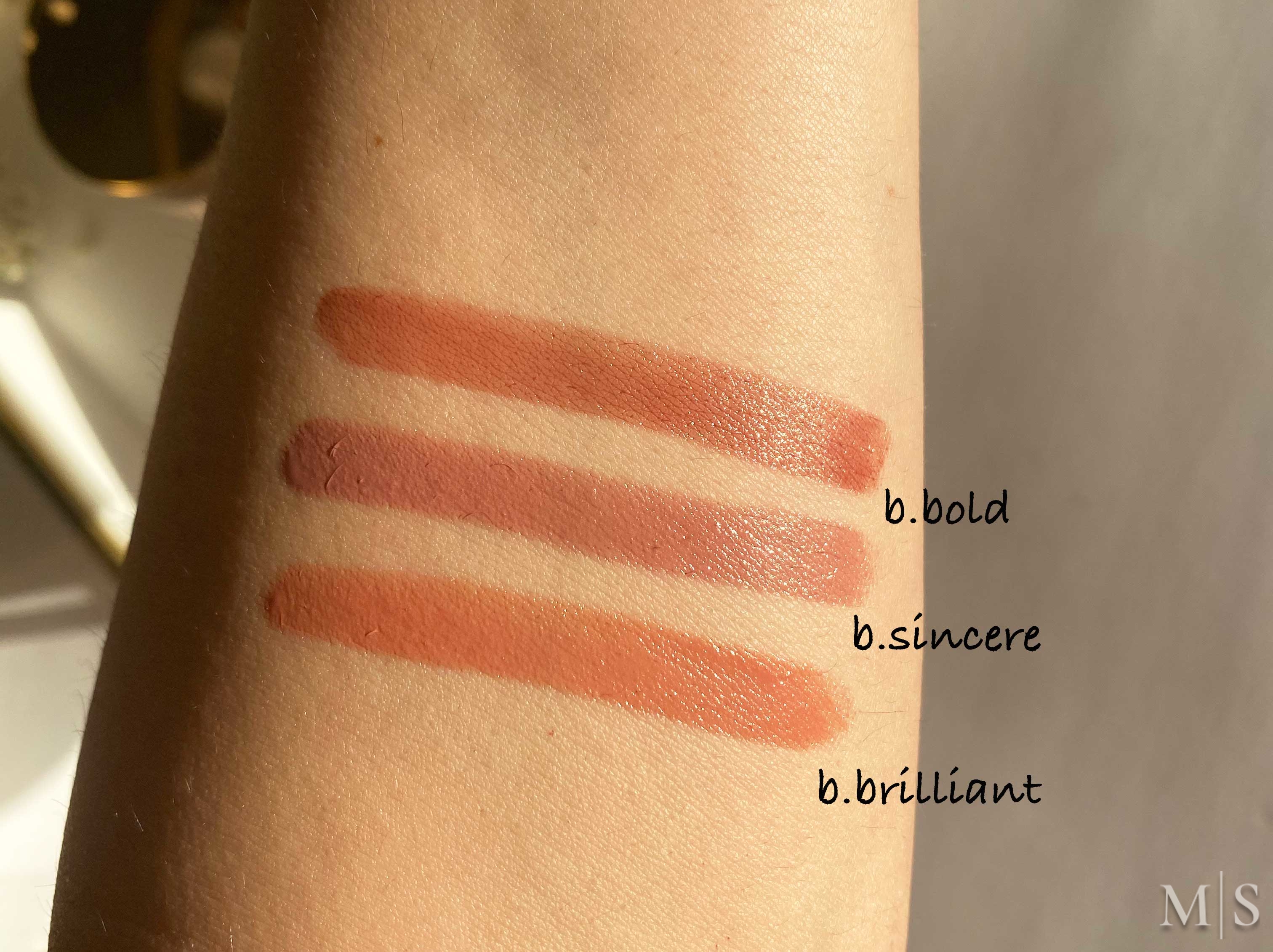 b.brilliant

b.sincere

b.bold
I like to wear the Lovingly Lip Tinted Lip Oils with just a lip liner. They give plenty of color and shine and last on my lips around 3 hours.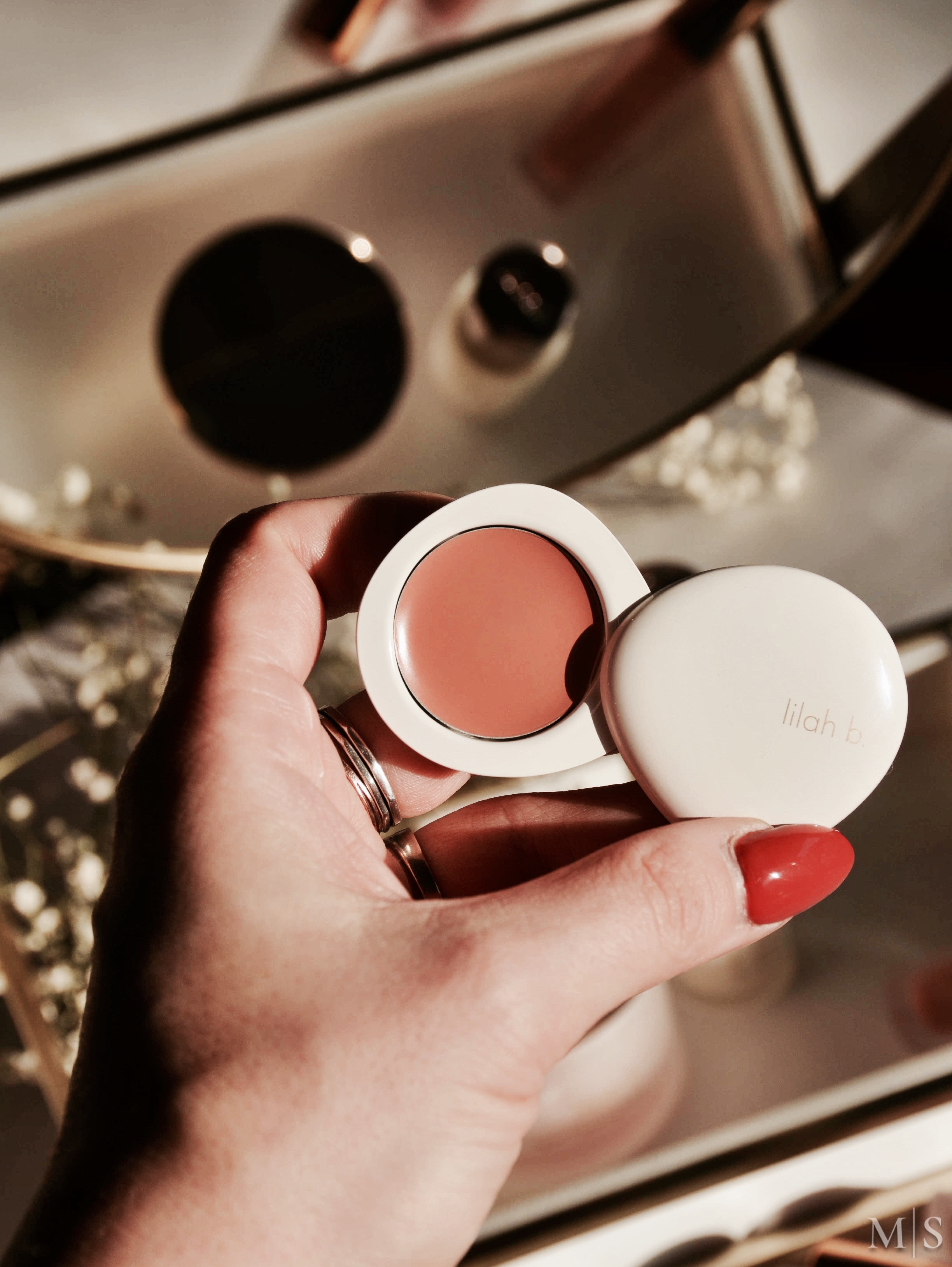 In honor of International Women's Day, Lilah b. released a new shade of the Divine Duo Lip & Cheek in b.incredible. For the whole month of March, they will give 15% of all sales from this shade to Project Glimmer.
b.incredible is described as a pink beige shade. It's a beautiful color for anyone who is fair and up to light/medium skin tone. On my skin, this is very subtle since it's quite a light shade.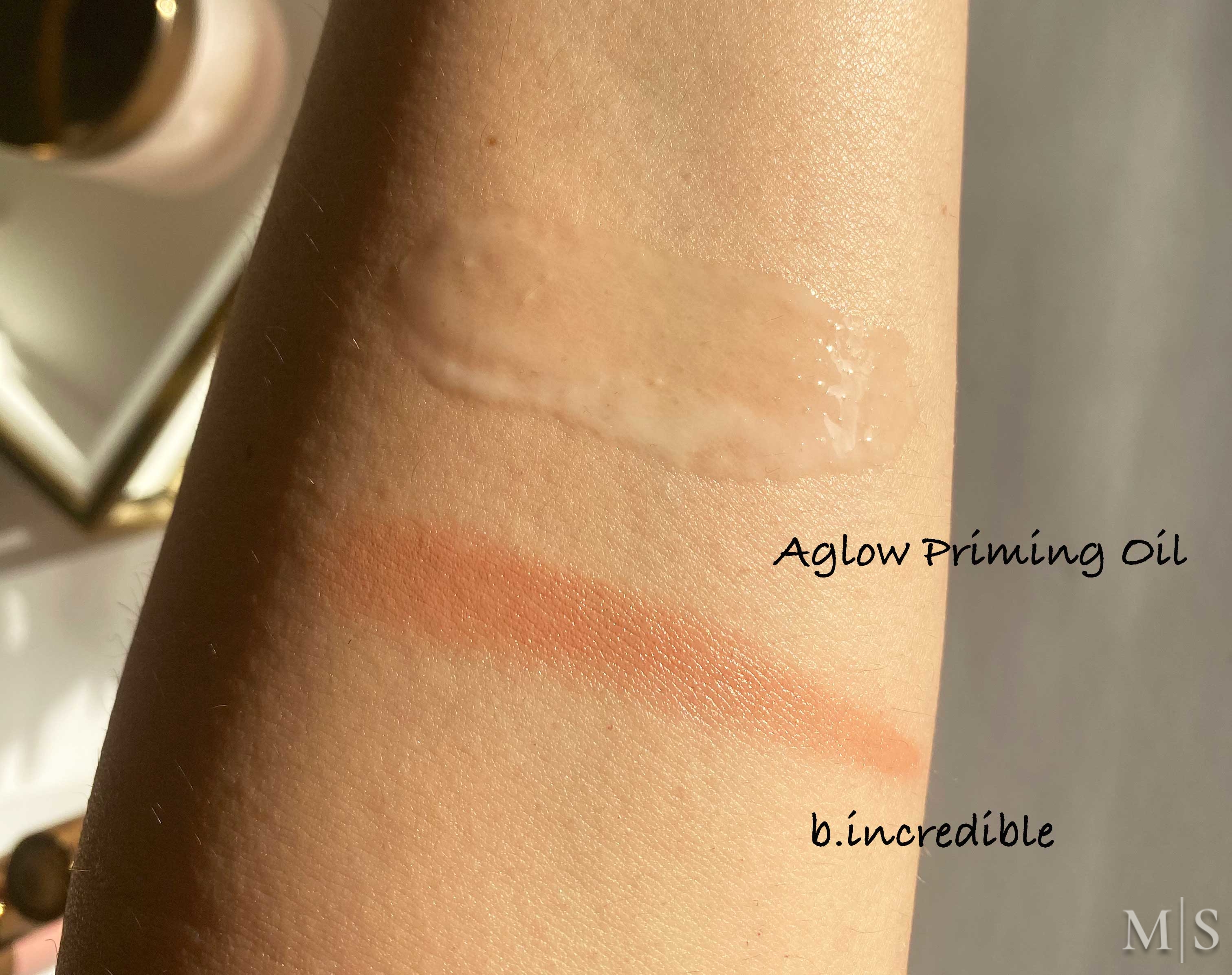 The formula of the Divine Duo Lip & Cheek is creamy but with a matte finish. These are great for anyone who has oily skin or for people who are looking for a long lasting cheek product. They are moisturizing and natural on the skin with a buildable formula. Also the pebble packaging is just stunning.
Bottom line, I'm very pleased with the new releases from Lilah b. As for favorite products and products that I would recommend:
The Aglow Priming Oil – it is on the pricy side but I love both the finish that this gives and the good for your skin ingredients. There is a travel size which is a good way to try the primer before investing in the bigger bottle. A great glowy primer for dry and normal skin.
Any shade of the Lovingly Lip Tinted Lip Oil. My most worn shade is b.brilliant since I love a good peach shade.
The Aglow Cleansing Butter is a great option if you are looking for a multitasking skincare product. It does contain essential oils so just wanted to mention that for anyone who is sensitive.
*PR Sample