The Chantecaille Hummingbird Collection is this year's Spring Collection from the brand. It was inspired by the flickering magic of a hummingbird's colorful wings. The limited edition packaging features bright and beautiful colors with hummingbird illustrations. As with every collection, Chantecaille always gives back to a good cause. This collection, for every purchased Lip Chic, they will give back to the Amazon Conservation Team to support their work in preserving the hummingbird's rainforest habitat.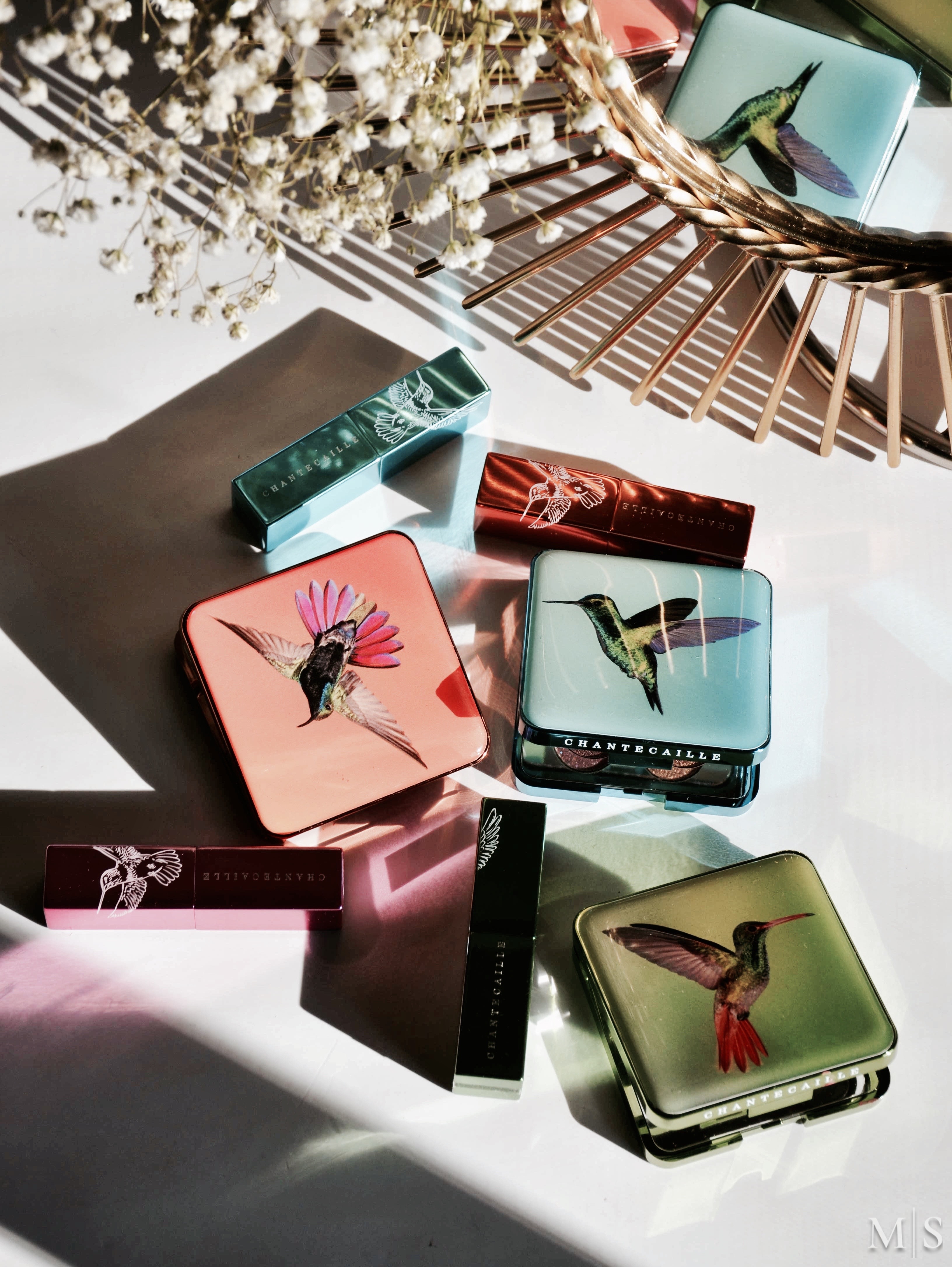 The Chantecaille Hummingbird Collection features two eyeshadow quads, a setting powder and four beautiful shades of their Lip Chic.
The whole feel of the collection is that it's a very wearable, good for every day collection. Because the quads have both neutral shades, at least for me, makes them the perfect every day, no fuss palettes.
There are two palettes in the collection, a Warm and Cool palette.
The Hummingbird Eye Quartet in Warm comes with four shades. One is a matte shades, two are shimmers and one comes in a chrome finish. What I like about this palette is that is very easy to use. When I don't have the time to spend a lot on my eye makeup, I can just throw on two shades and I'm out the door.
Also Chantecaille has instructions on where the shades would go on their website, but of course, you can always use them as you please.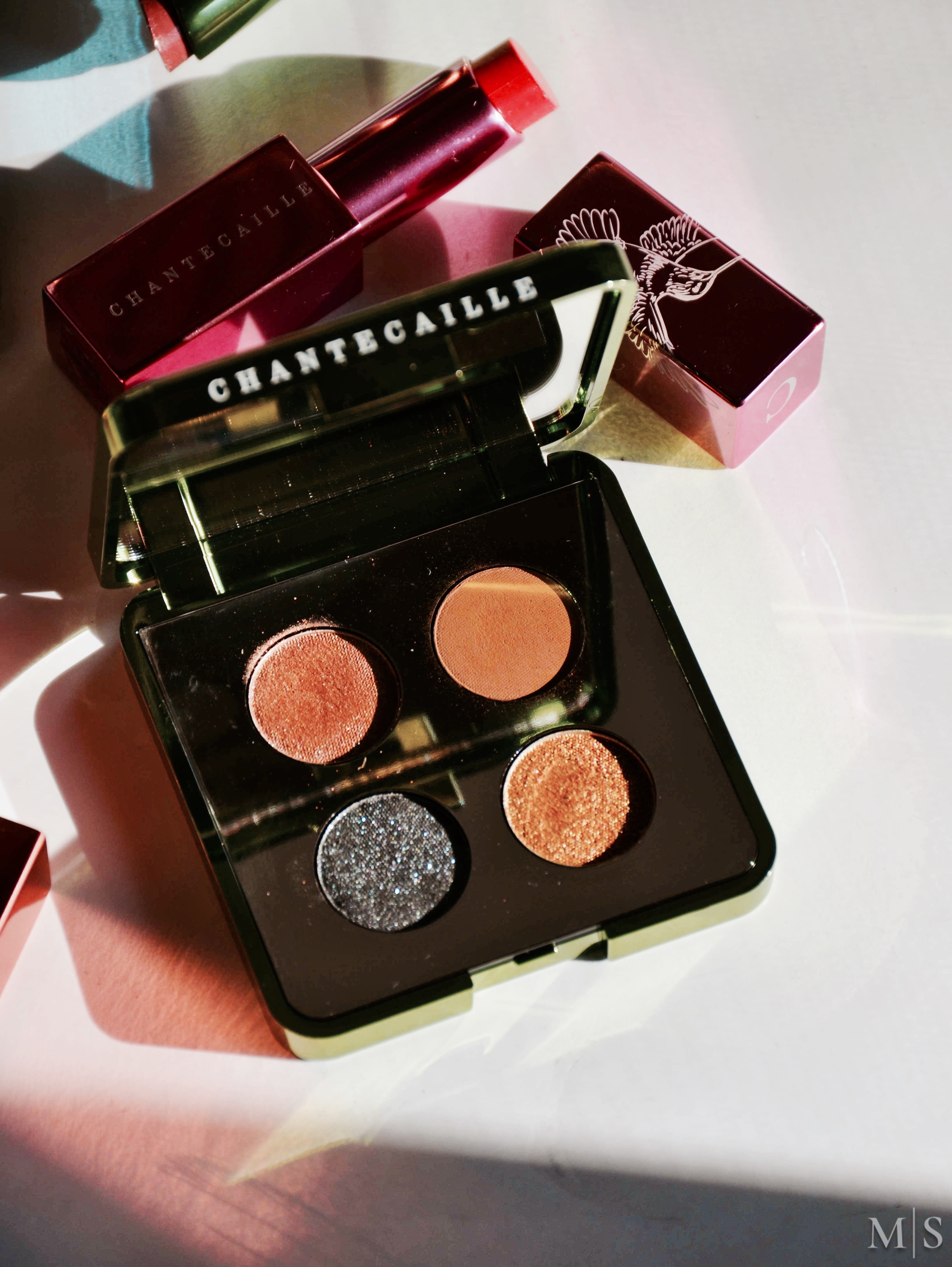 Warm
1 top left: A glimmering peach (highlight)
2 top right: Matte neutral brown (base)
3 bottom left: Cool shimmering slate (liner)
4 bottom right: Chromatic gold with iridescent pink pearl (all-over lid)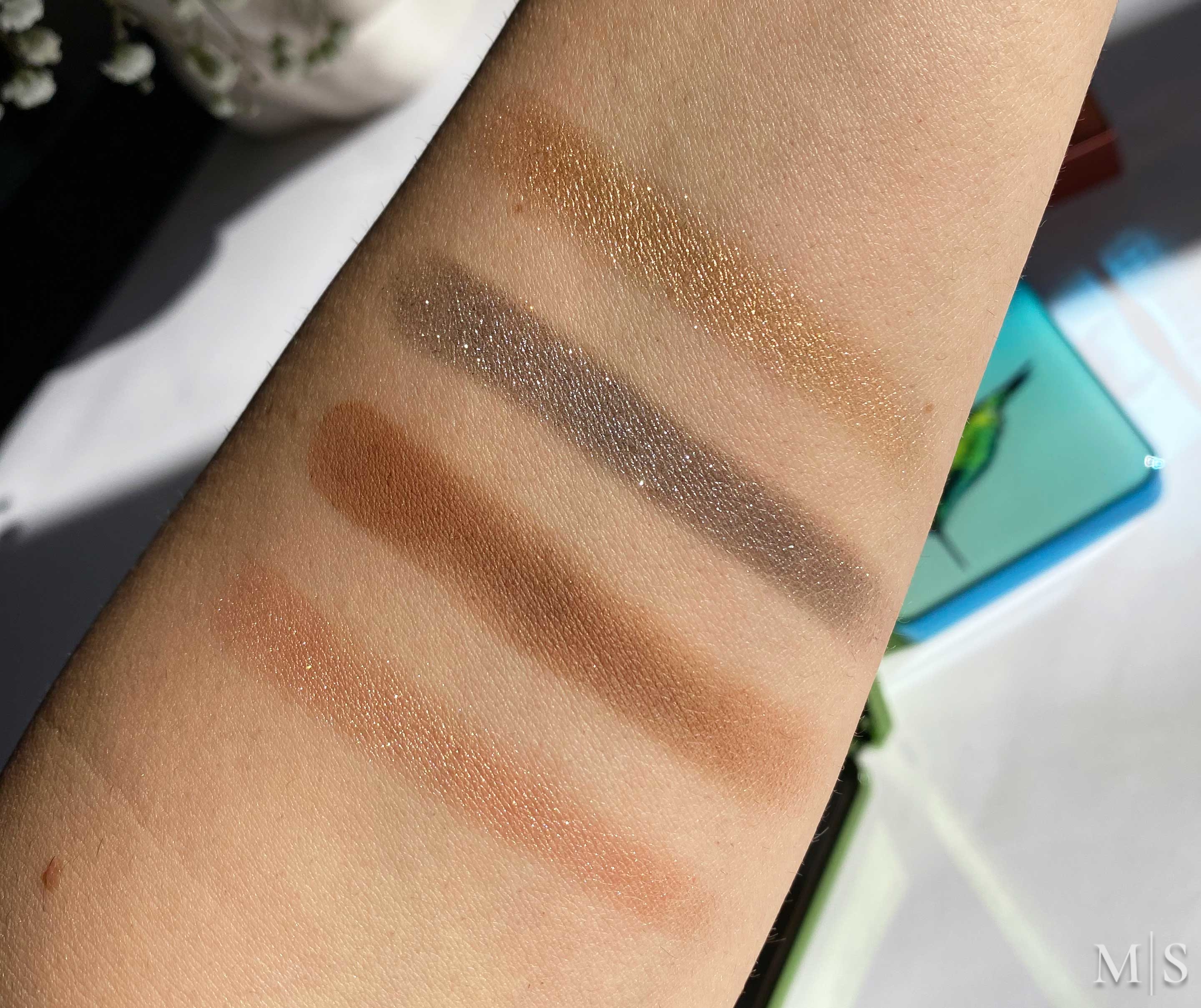 Swatches of the Chantecaille Hummingbird Eye Quarter in Warm
The eyeshadows in the Warm palette are very easy to work with. They blend with no effort and have great pigment. The shimmers are what I would call, wearable shimmers. They don't accentuate any texture on the eyes and just look beautiful and glimmery.
The Chantecaille Hummingbird Eye Quartet in Cool comes with four shades that are cool toned eyeshadows. From pearly light pink, to a deep plum, you can definitely do a day time look with this palette, but also a smoky eye.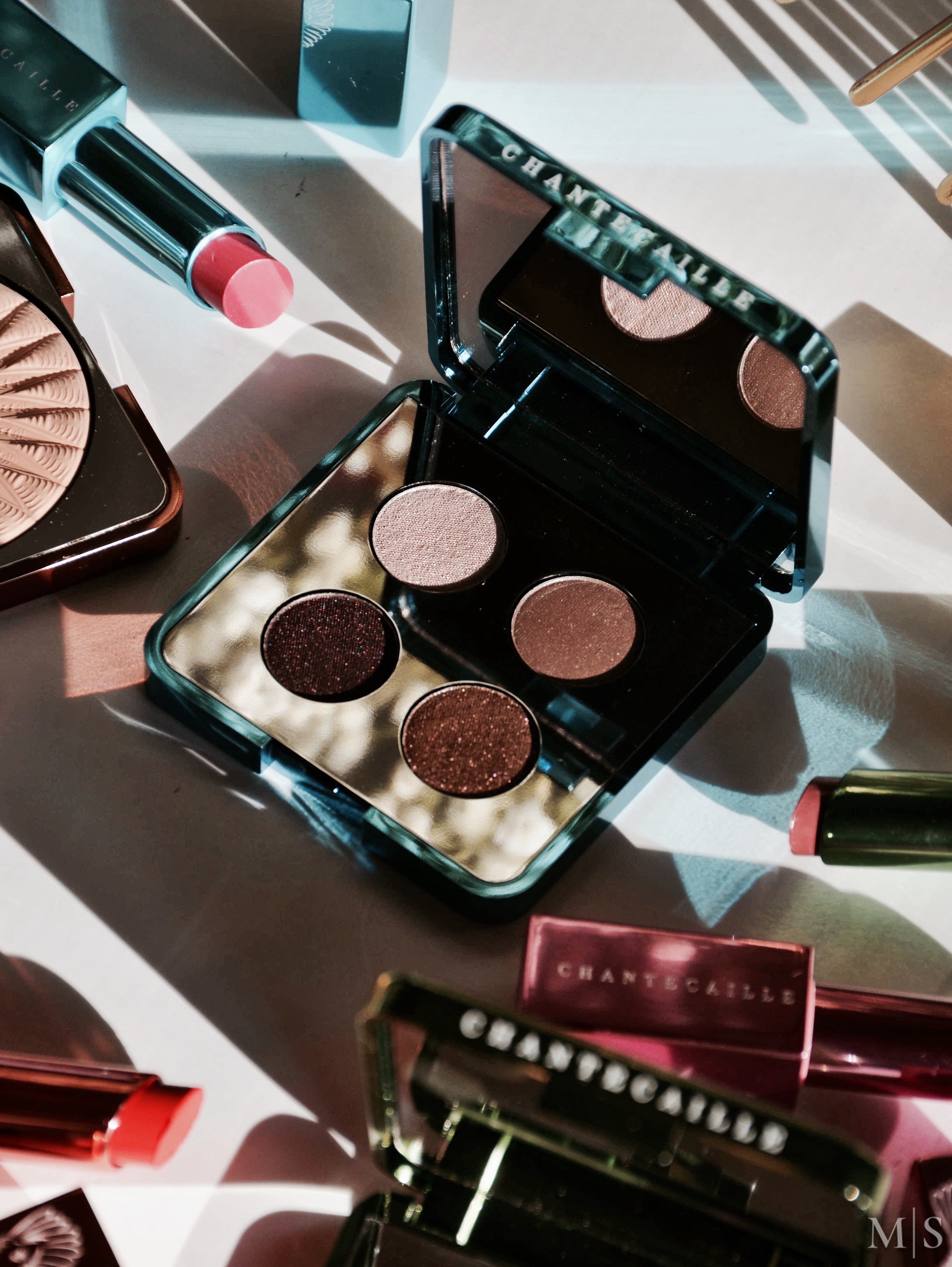 Cool
1 top left: Glowing pink pearl (highlight)
2 top right: Soft taupe (base)
3 bottom left: Shimmering deep plum (liner)
4 bottom right: Sparkling rose gold (Lid duo chrome)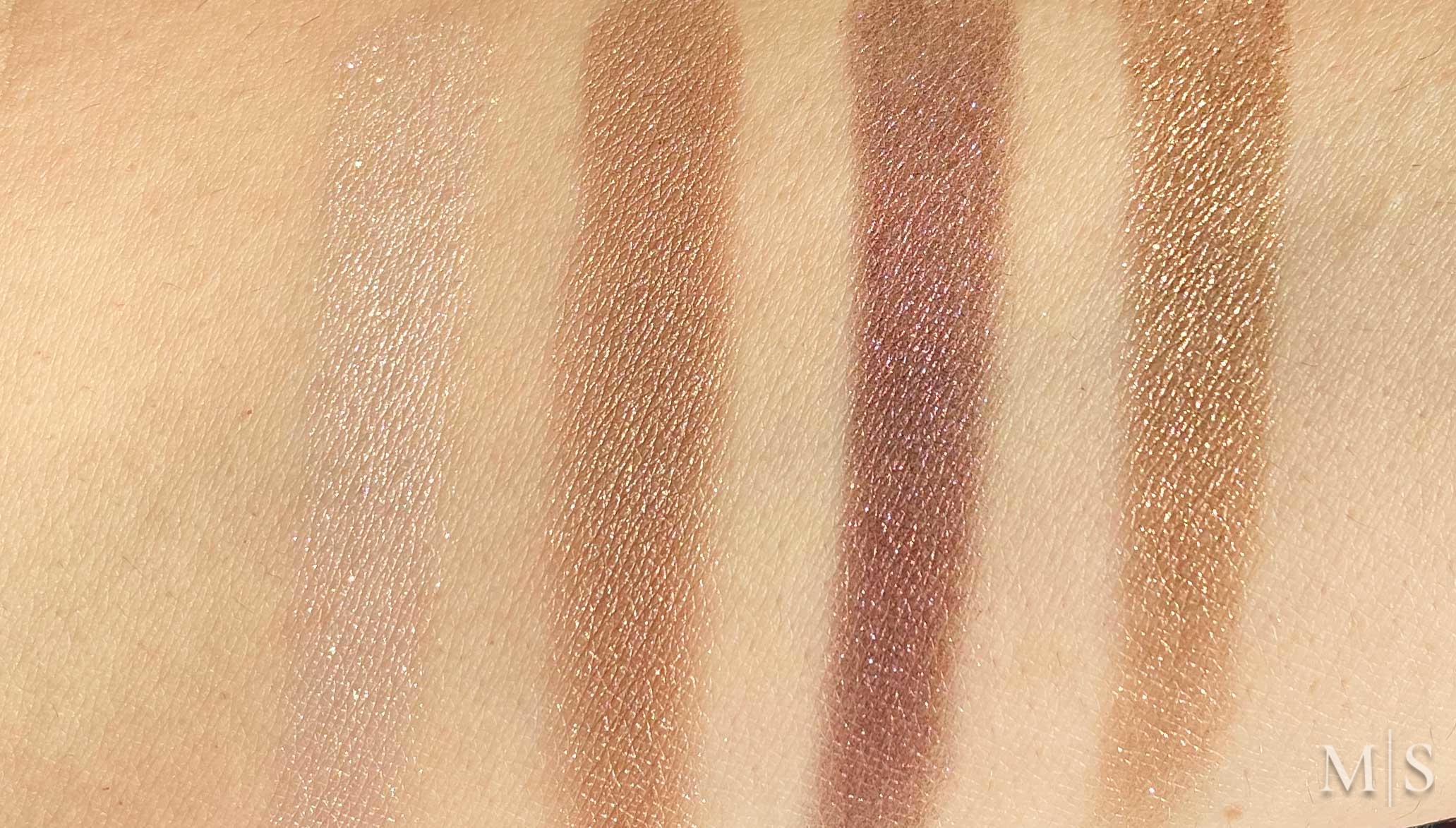 Swatches of the Chantecaille Hummingbird Eye Quartet in Cool
The Cool palette comes in bright blue packaging with hummingbird illustration vs the Warm, comes in bright green packaging. I'm truly enjoying both palettes. The Warm palette is definitely the one that is most used, but I also really like the Cool eye quad.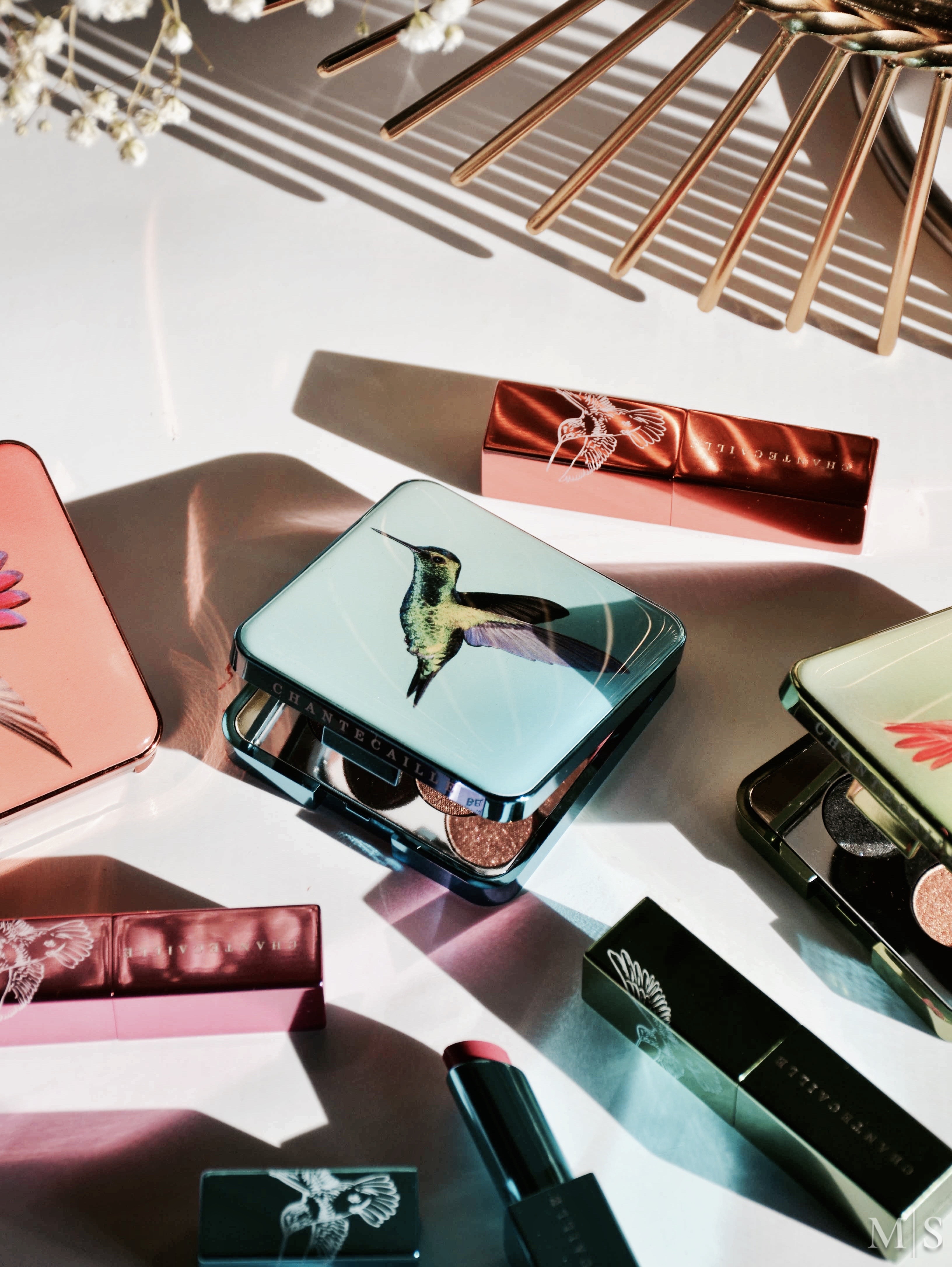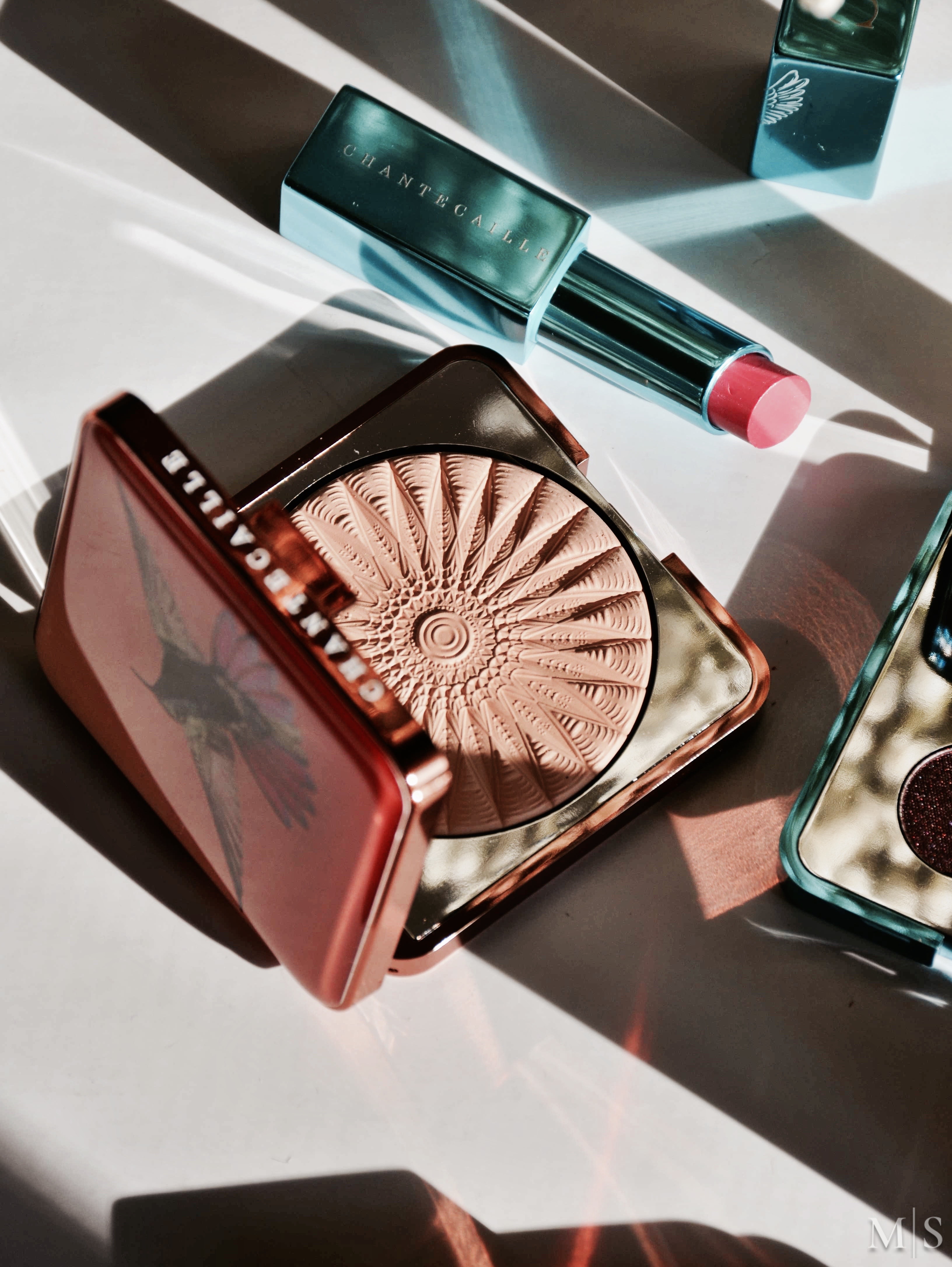 When it comes to face powders, Chantecaille makes one of the best if you are looking for a powder that will still look natural on the skin. I don't ever like to look matte, but I do sometimes set my base when it is too dewy. I also always set my concealer, since those tend to crease.
The Chantecaille Perfect Blur Finishing Powder is described as a powder that help smooth and perfect the complexion. It is a gel to powder formula, so it is one of those powders that it's tightly packed in the pan. It doesn't kick off any powder even when you go in with your brush and it is very lightweight.
What I like about the Perfect Blur Finishing Powder is that it sets my makeup, but it also leaves me with a subtle all over glow. It is translucent, so it doesn't give a tint, which I prefer.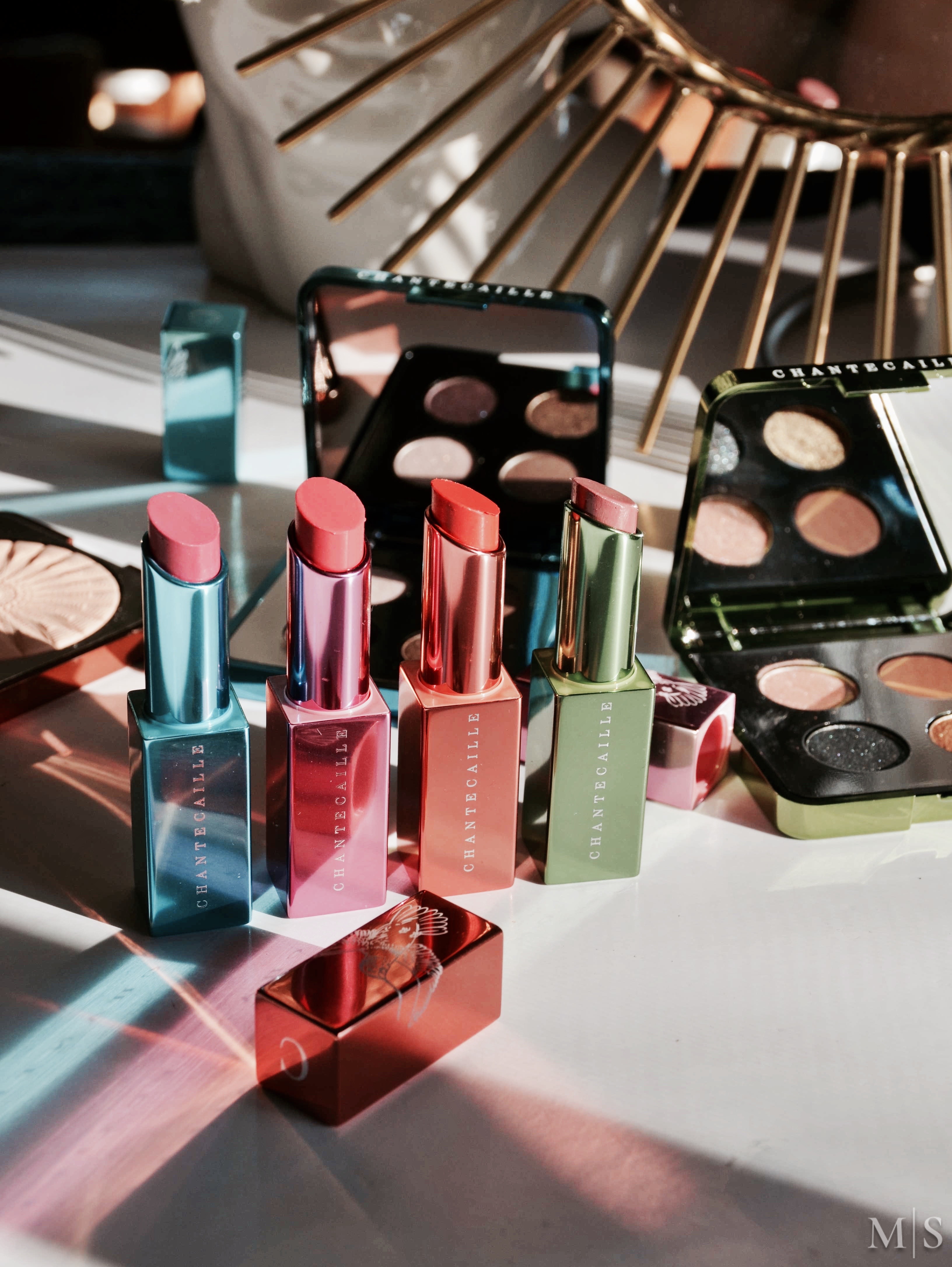 And lastly, the Lip Chic. This is a glossy and smoothing formula that was crafted in Italy with the highest quality pure botanicals. It is infused with hyaluronic acid that gives a plump and healthy look to the lips. If you have to pick one piece from this collection, I would get a shade of the Lip Chic.
First of, I love the formula. It is hydrating, smoothing and makes my lips look healthy and juicy. This is the kind of formula I would wear all summer but also whenever my lips feel dry.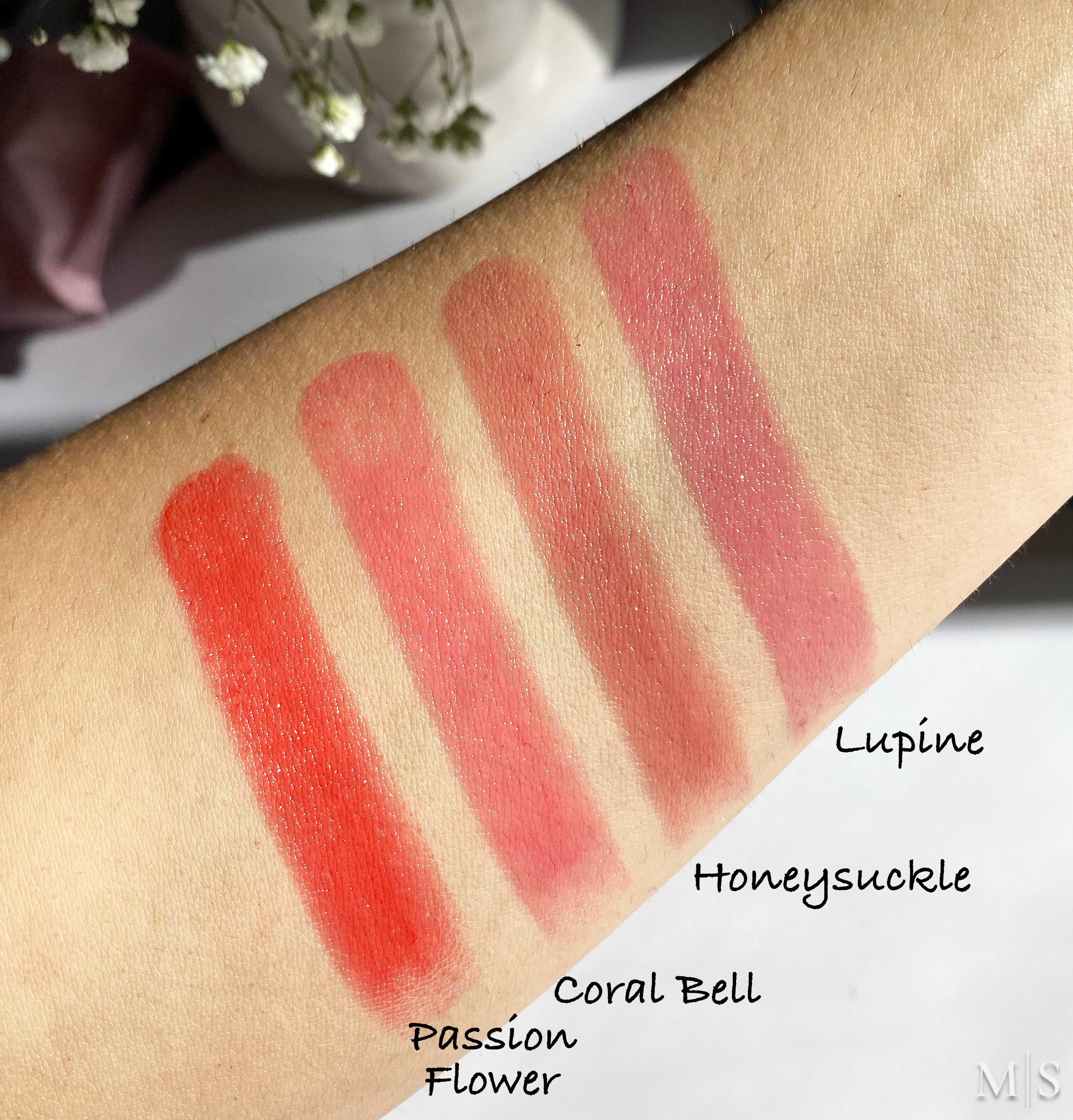 Passion Flower

Coral Bell

Honeysuckle

Lupine
I honestly love all four shades. The formula of the Lip Chic is glossy and has more pigment than your usual tinted lip balm, which makes them great for me for every day use. I have the shade in Honeysuckle in my bag because it is one of those "my lips, but better" shades. Passion Flower is my idea of the perfect summer lip. I just love a good orange shade for the summer! Nothing but great things for the Lip Chic.
The Chantecaille Hummingbird Collection is limited edition and already available on chantecaille.com. As always, their products are cruelty free and made without Parabens and Phthalates.
*PR Sample