bareMinerals Mineralist Hydra-Smoothing Lipsticks are the newest release from the brand. It is a clean, mineral based vegan formula that has minimal ingredients. The formula is hydrating and delivers great color payoff. There are 25 shades in the line and I swatches all of them for you guys.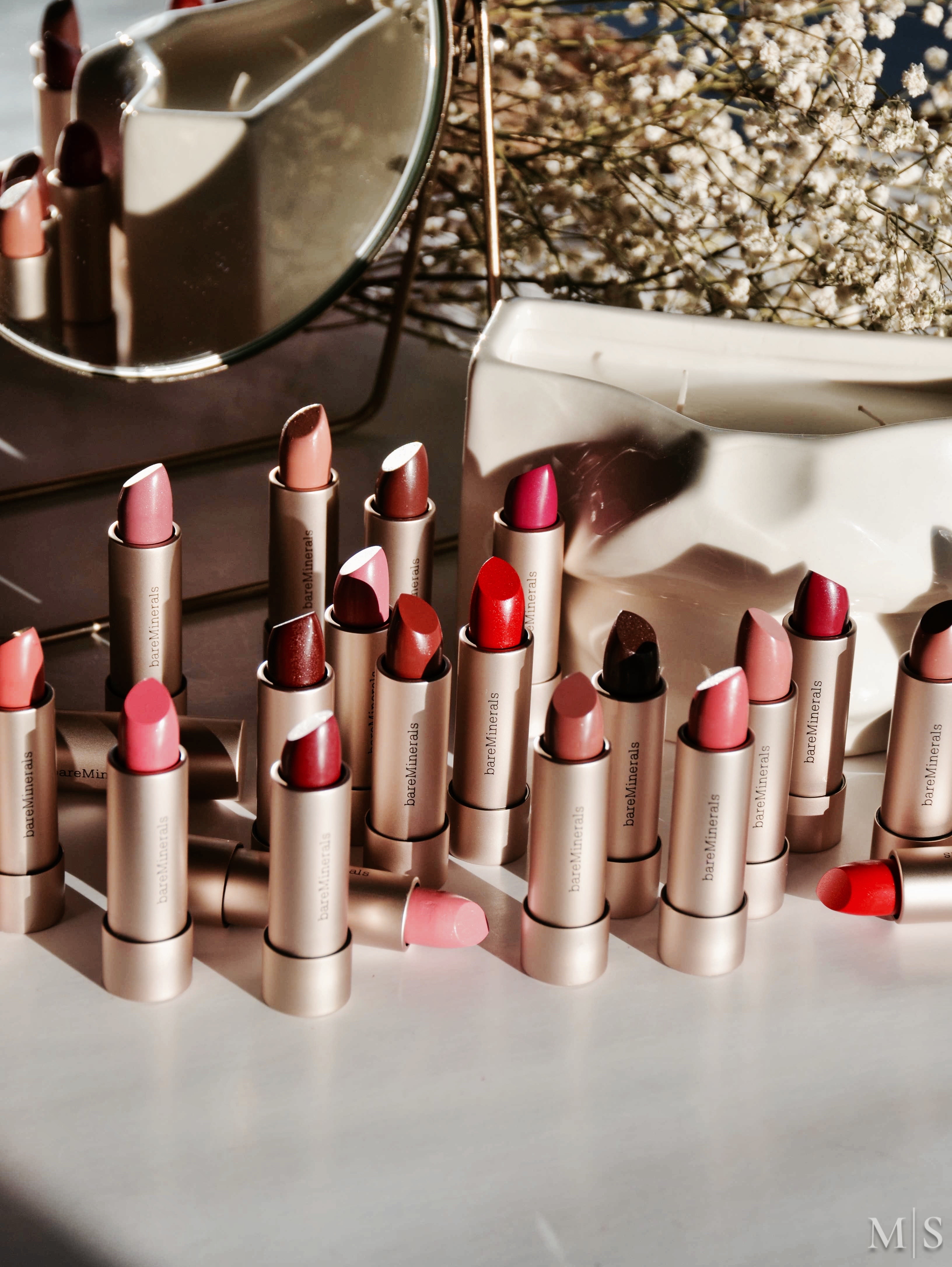 Ingredients:
-Cold-Pressed Sea Buckthorn Fruit Oil: Packed with minerals, vitamins, and omegas to help provide nurturing hydration.
-Olive Oil Extract: Intensifies color for maximum impact in one swipe.
-Pomegranate and Jojoba: Help seal in moisture for smoother, softer lips.
I really like the formula of the bareMinerals Mineralist Hydra-Smoothing Lipsticks. It is hydrating but packs a good amount of color and it also smooths out any lines on the lips. All 25 shades in the collection swatched beautifully on the lips. With the darker shades, since it's a creamy formula, I recommend using a lip liner before application. They don't run, but it is easier to achieve more precise application.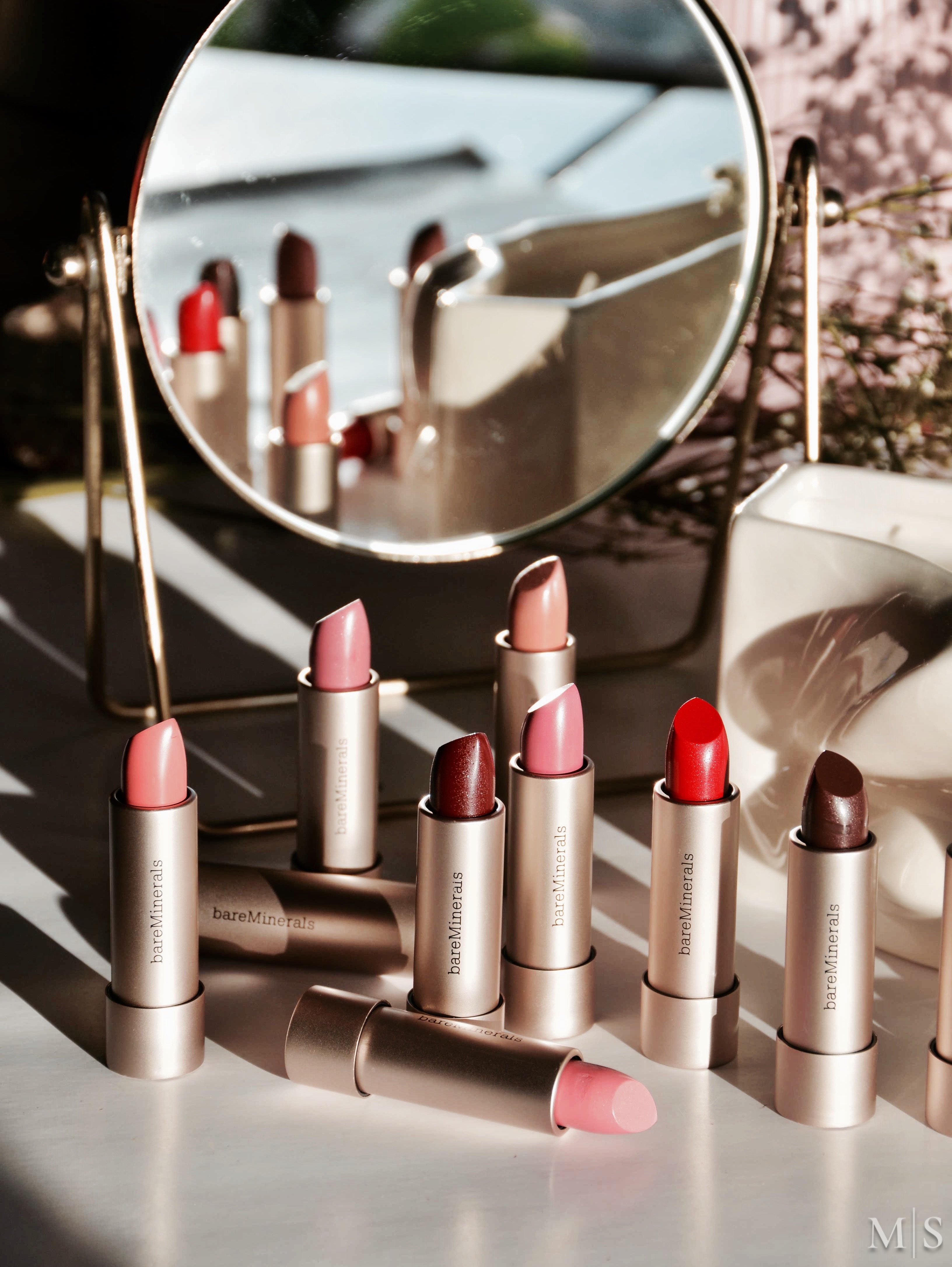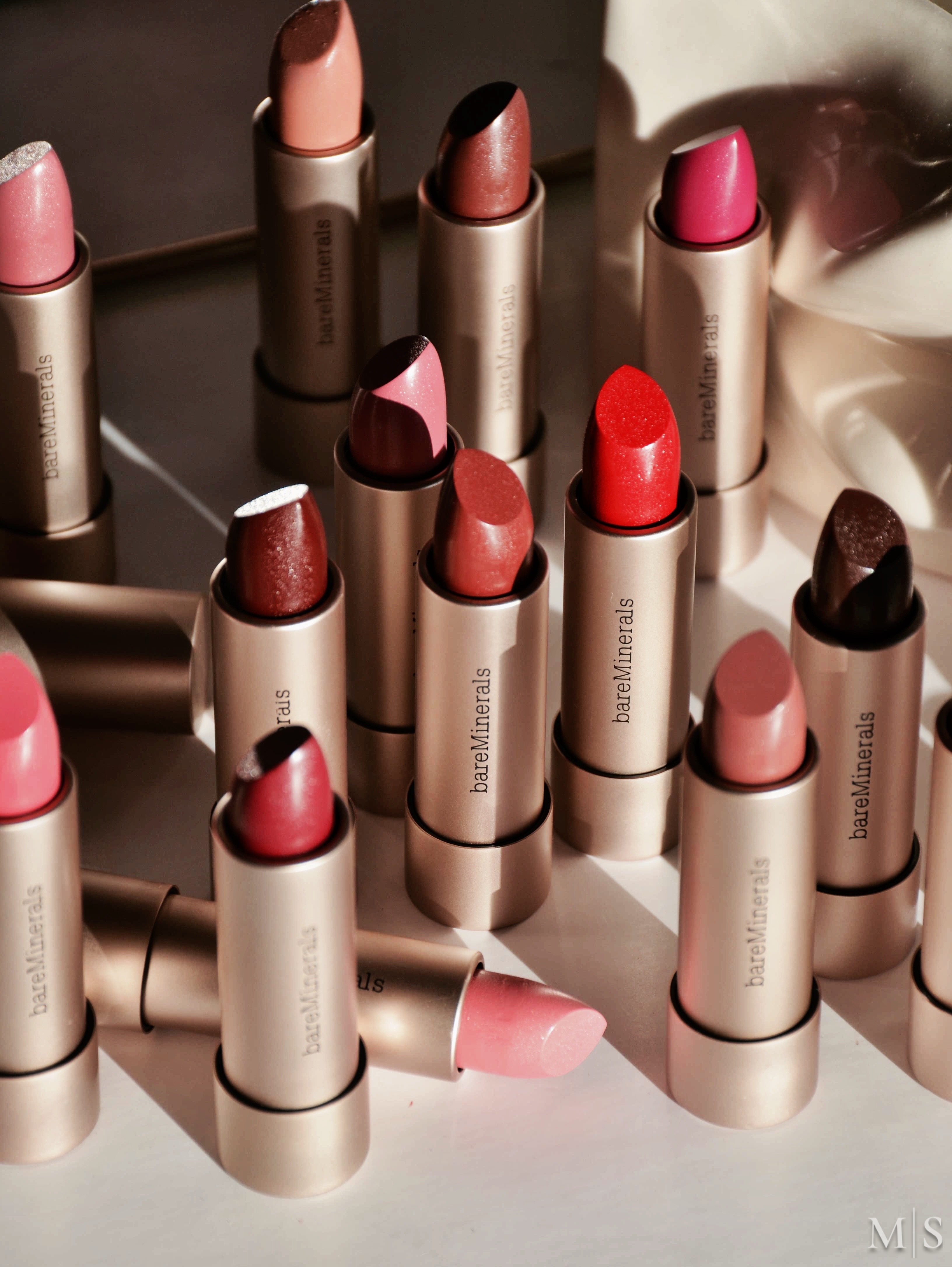 The shade selection in the bareMinerals Mineralist Hydra-Smoothing Lipsticks is exceptional. There are plenty of neutral and wearable shades, but also pops of color and darker, vampy shades. I can rarely say for a lipstick collection, that I would actually wear every shade. Even the pinks (I stay away from cool toned pinks) look great on my complexion.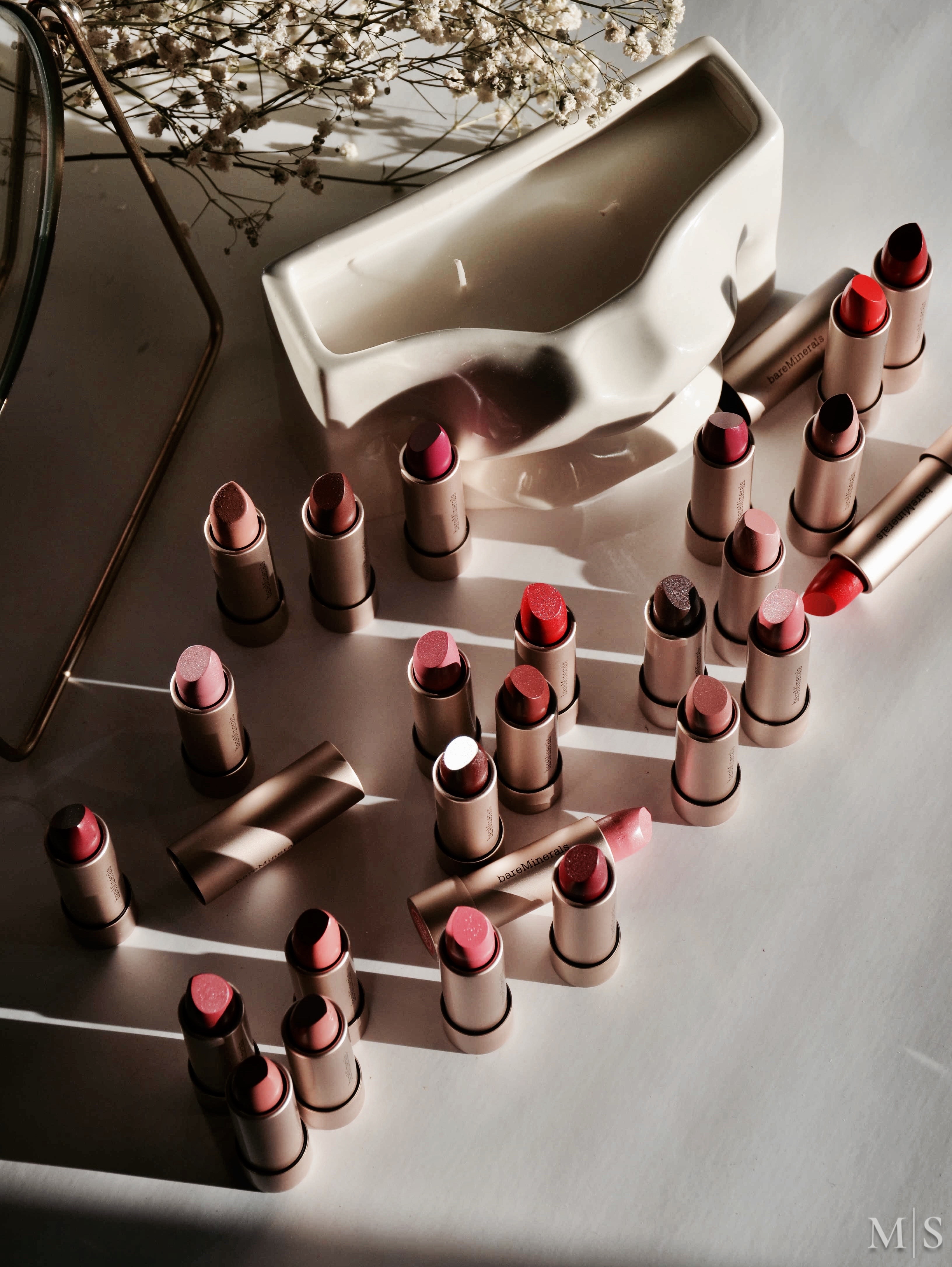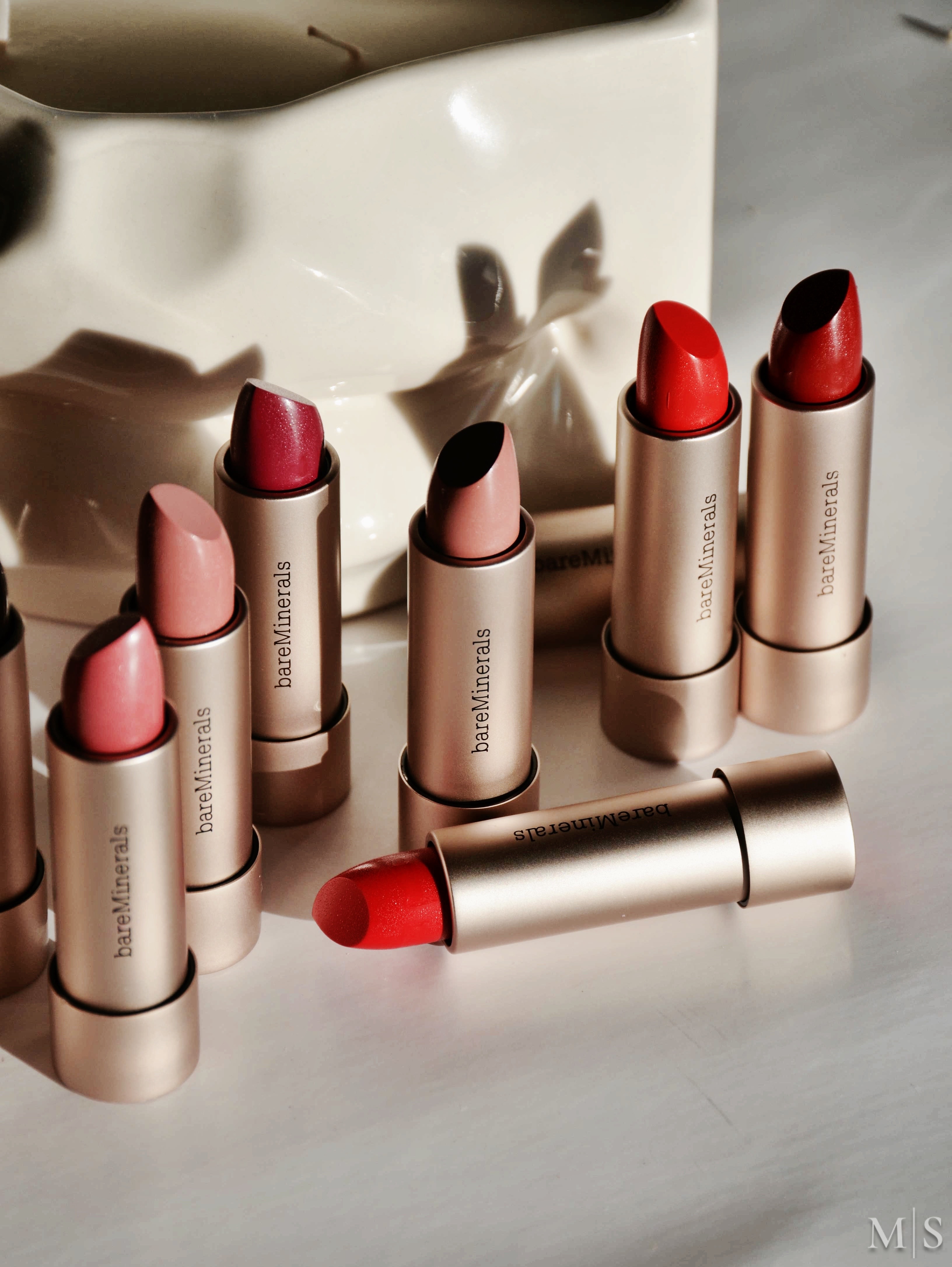 On to the shades and swatches. I tried to group the shades in to color categories so it's easier to track.
Balance – warm beige nude
Insight – nude pink
Presence – rose mauve 
Grace – medium nude pink
Focus – muted mauve
Memory – neutral rose
Awareness – rosewood
Integrity – rich red brown
Perception – black raspberry  
Willpower – cool toned brown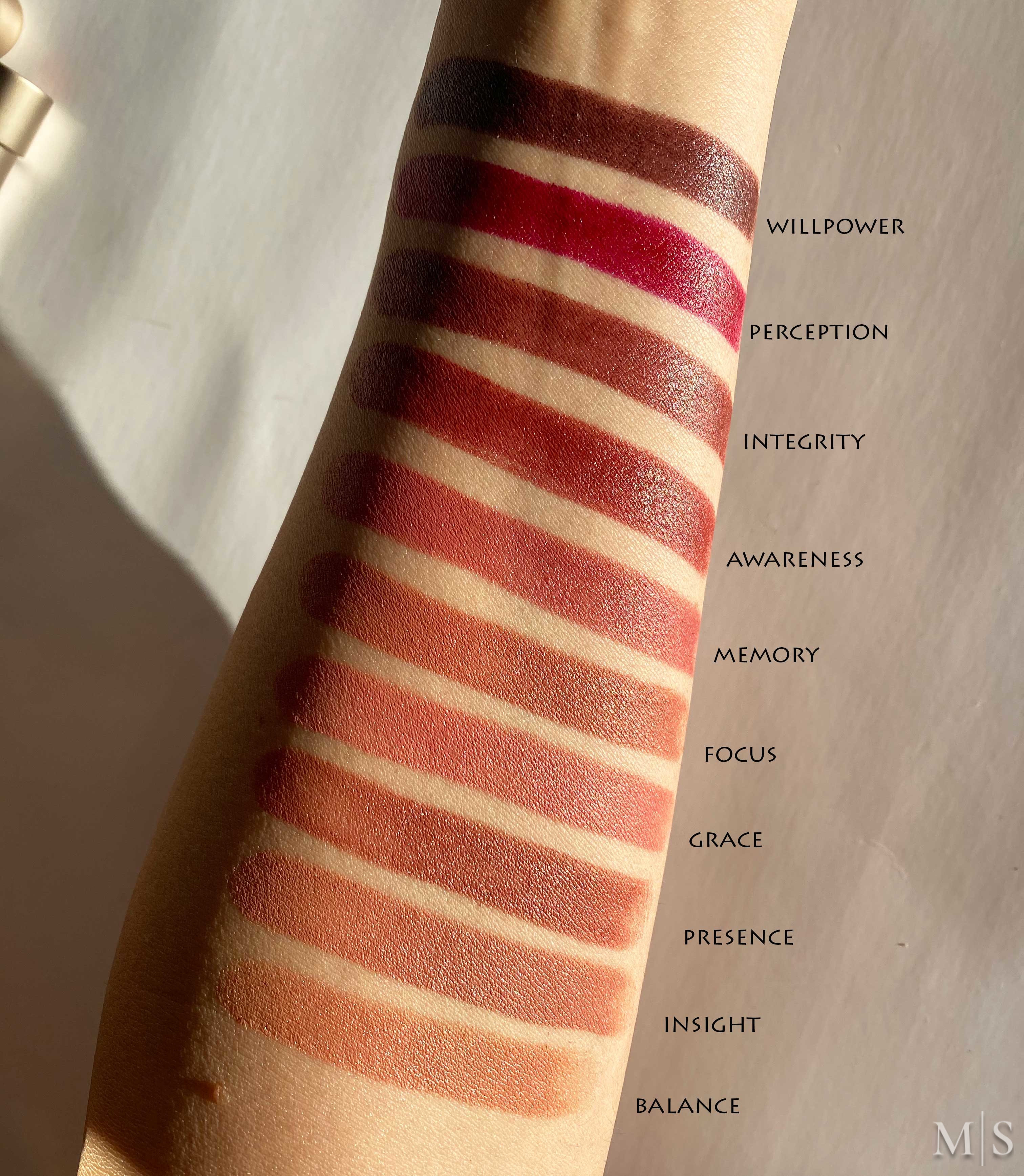 Balance

Insight

Presence

Grace

Focus

Memory

Awareness

Integrity

Perception
Willpower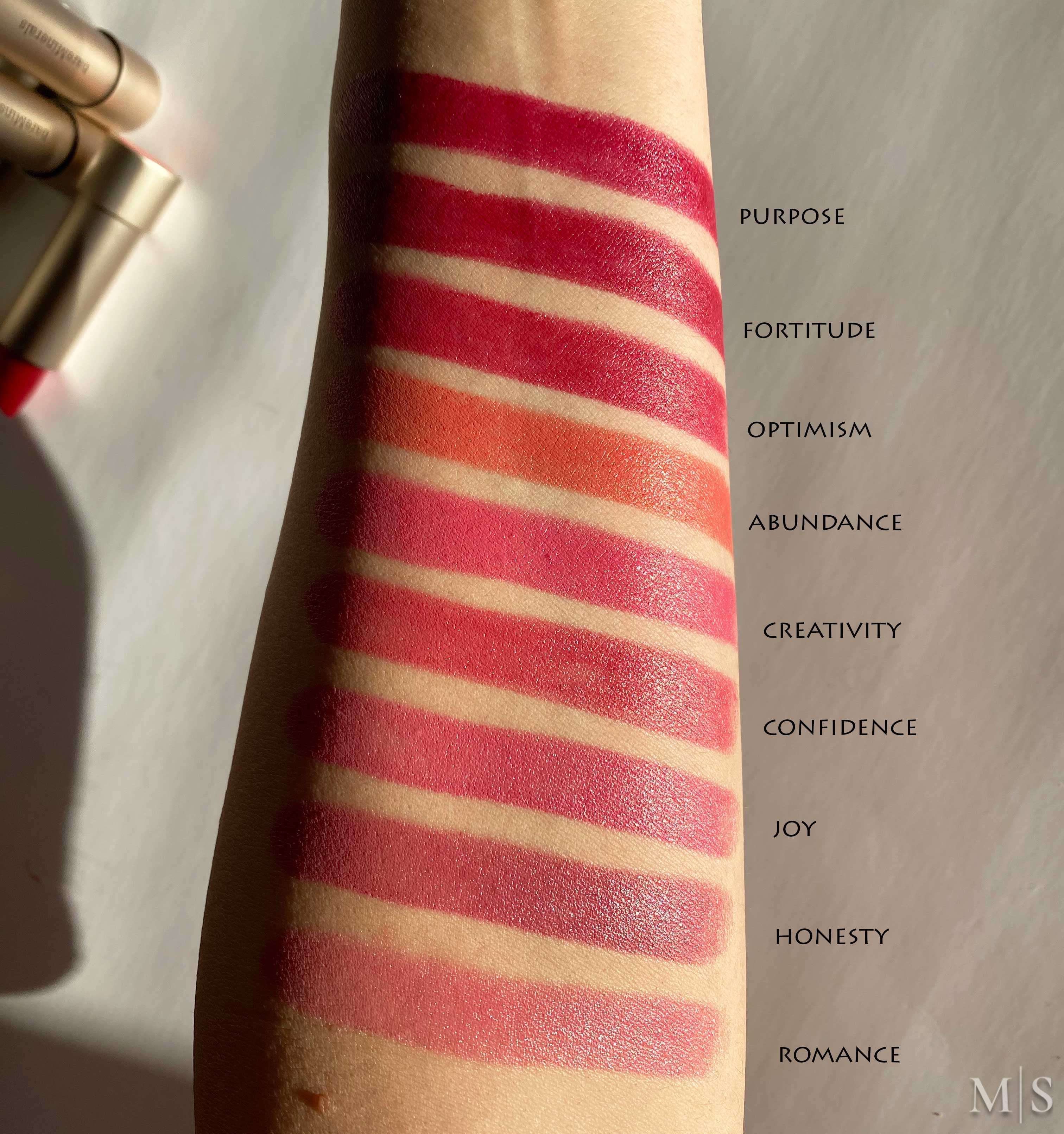 Romance – light pink
Honesty – mauve pink
Joy – warm medium pink
Confidence – pink carnation
Creativity – bubblegum pink
Abundance – true coral
Optimism – strawberry pink
Fortitude – dark strawberry pink
Purpose – berry magenta
Romance

Honesty

Joy
Confidence 

Creativity

Abundance 
Optimism 

Fortitude

Purpose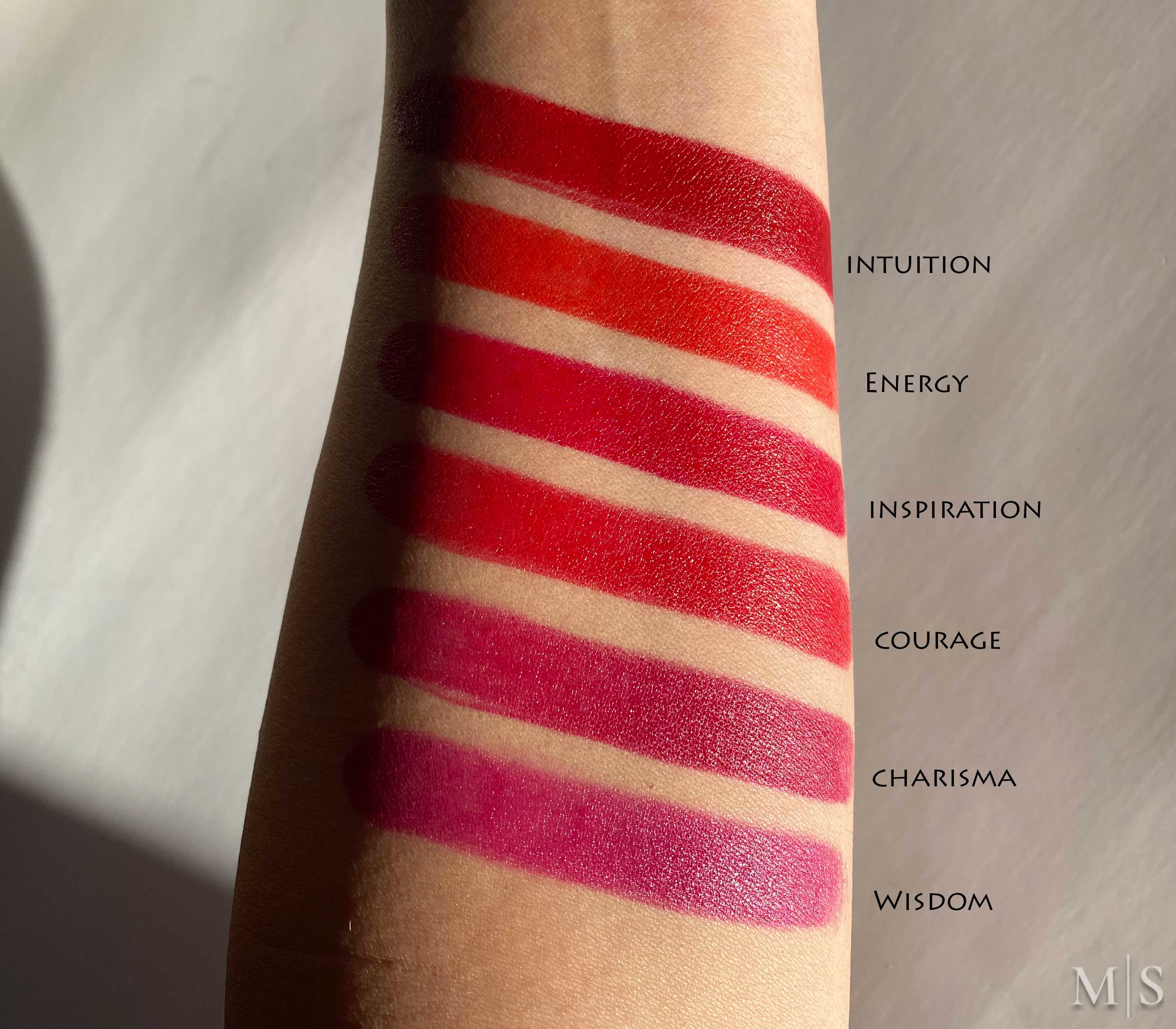 Wisdom – bright orchid 
Charisma – medium pink berry
Courage – classic red
Inspiration – red with pink undertones
Energy – electric orange
Intuition – brick red
Wisdom
Charisma

Courage

Inspiration

Energy

Intuition 
The bareMinerals Mineralist Hydra-Smoothing Lipsticks are:
Paraben free
cruelty free
vegan
gluten free
synthetic fragrance free
PEG-free
talc free
They only have 19 ingredients which is amazing for someone who is looking for a clean lipstick option. As for favorite shades, it was really hard to pick but I would go with: Energy, Abundance, Perception, Memory, Focus and Balance.
The bareMinerals Mineralist Hydra-Smoothing Lipsticks are available at Sephora but they only carry 12 of the 25 available shades. If you would like to check out the whole line, they are available at bareminerals.com. The lipsticks are priced $20.
*PR Sample