Nars newest release is the Powerchrome Loose Eye Pigment. These are densely packed metallic pigments that give a ton of shine and pigment on the eyes. I was very excited to test these because the shade selection is exceptional. With mostly neutral shades, I find these wearable for day to day looks (if you love a lot of shine on your eyes) but also great for smoky eyes.
As soon as I saw these,I was instantly drawn to the shade Stricken, which is a rich metallic bronze. I've used this shade probably five times now and I can't get enough (I have an IGTv on my Instagram with application if you are interested to see this shade in action).
There are six shades in the Powerchrome Loose Eye Pigment line in:
Slam – Shimmering rose gold
Stricken – shimmering brown bronze
Naked City – shimmering bright cobalt blue 
Riding High – shimmering antique green
Hammered – shimmering blackened red
Shock 'Em – shimmering pale rose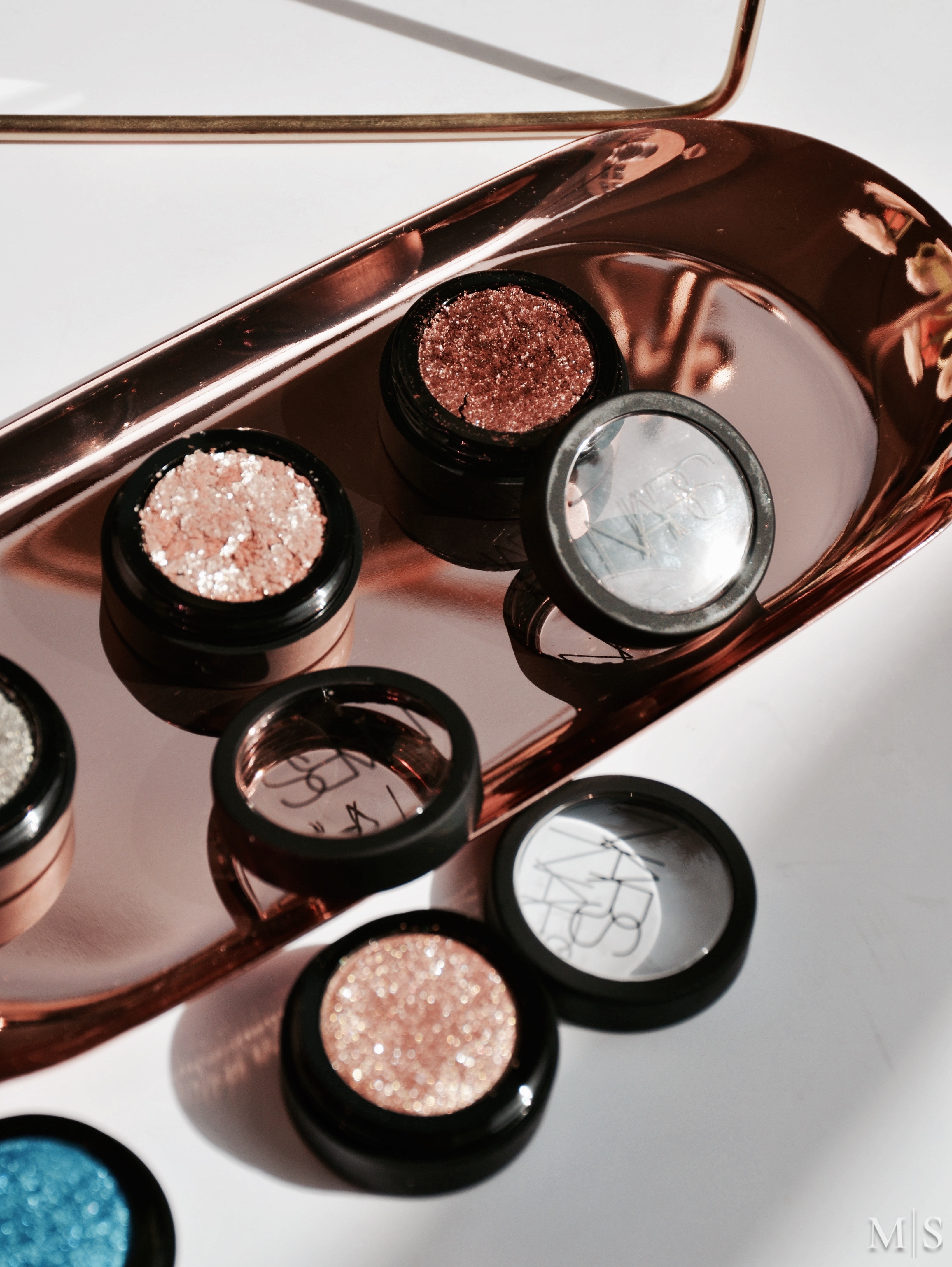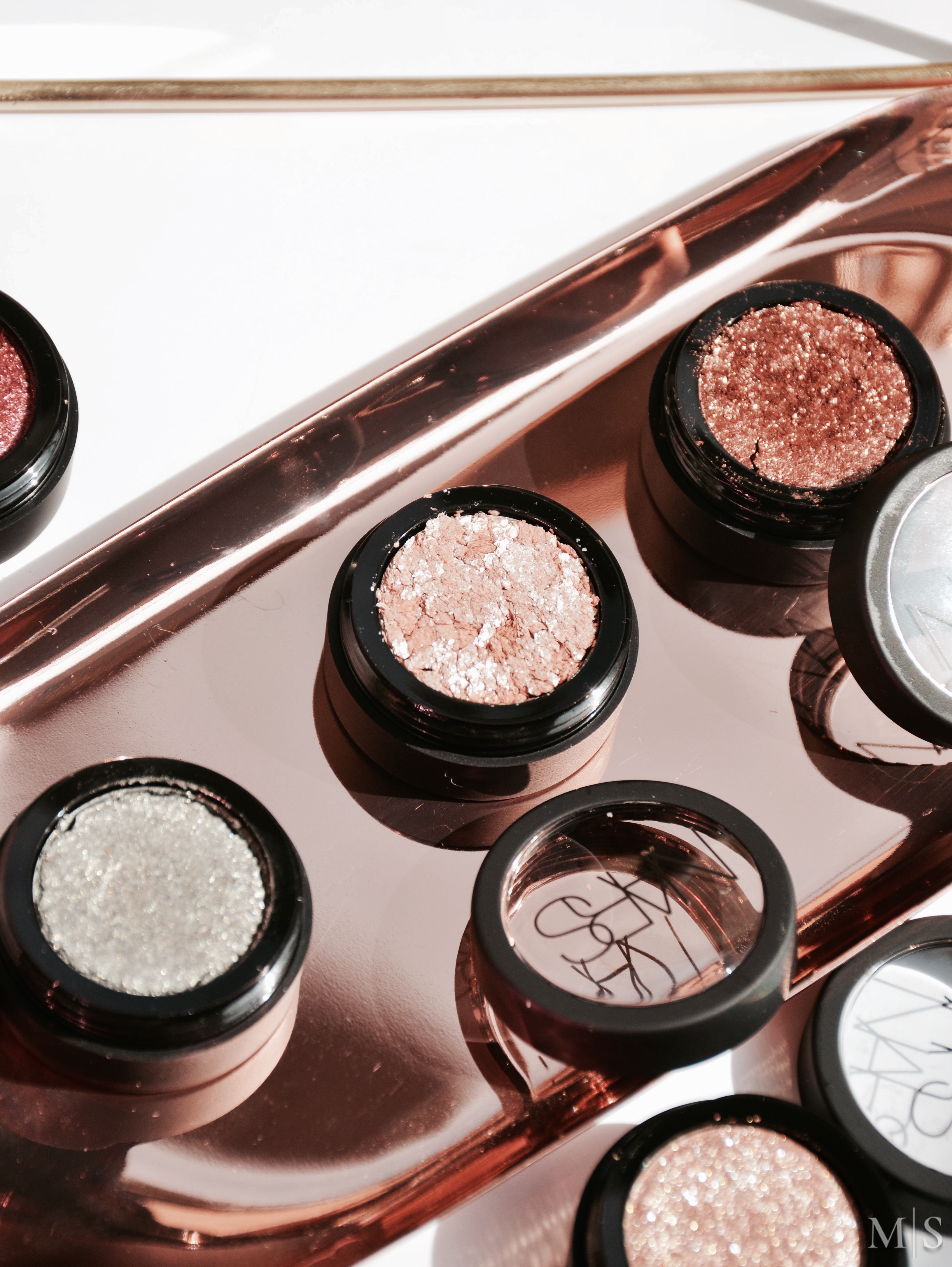 With the exception of Shock 'Em, all of the other shades have the same smooth texture to the touch. There is no chunky shimmer or glitter, but also hardly any fallout when you apply them with fingers or a flat brush. You can also use the Powerchrome Loose Eye Pigments wet if you like a more wet, metallic effect on the eyes.
As for application, I prefer to use these with my fingers and just tap (don't drag) product on the eyes. If you have long nails like me, a flat eyeshadow brush works really well too. To prevent fallout, since they are loose pigments, avoid as much blending as you can.
There isn't a shade in the Powerchrome Loose Eye Pigments that I wouldn't wear. I have to admit, I was a little hesitant to use Naked City, but I love the look of it on my dark brown eyes.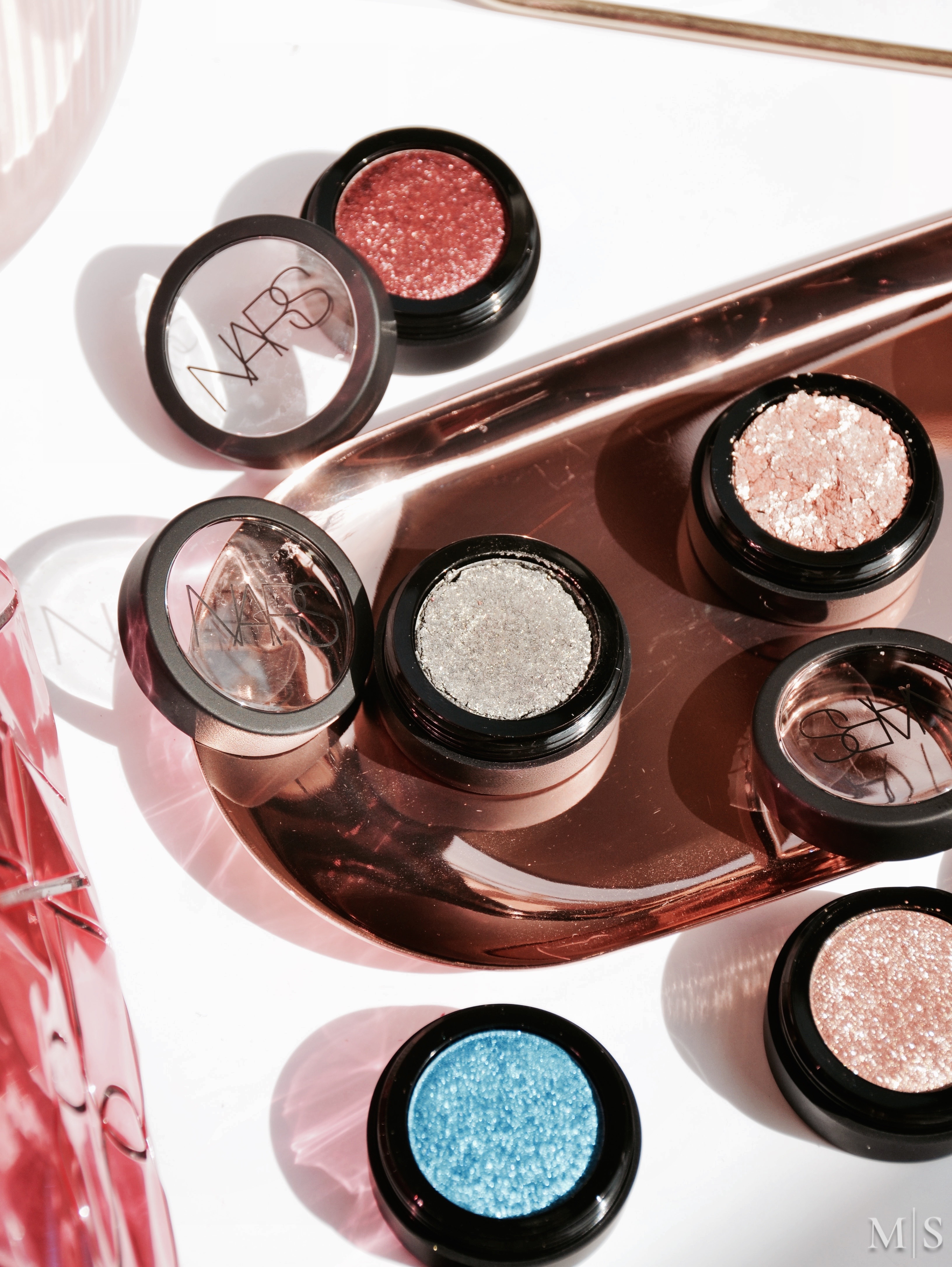 Shock 'Em was the only tricky shade for me when it came to application. Since it has bigger chunks of shimmer, I had to carefully apply them so it looked even. It is still a beautiful shade and has quite a unique texture (haven't used anything like it) but I just wanted to mention that for anyone who is interested in that specific shade.
Otherwise, the rest of the shades were such a pleasure to use. I love the metallic shine that they give on the eyes. They are also very easy to use and great for someone who likes simple eye looks that still look complex.
I like to use a matte bronzer in the crease with these and just pat one shade on the eyes. It's the quickest eye look that you can do and it will look like you spend a lot of time on your makeup.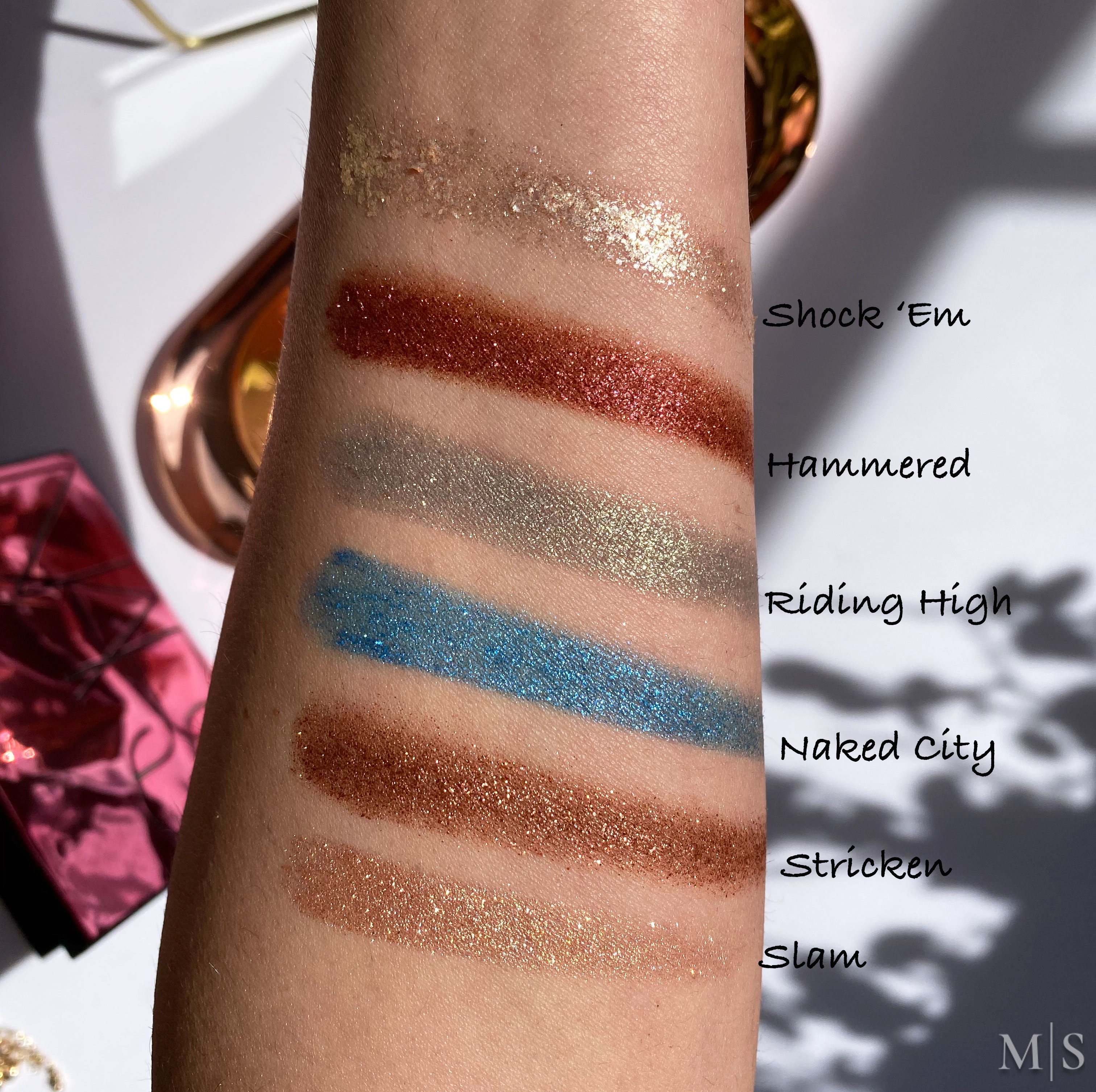 Bottom line, I love everything about the Nars Powerchrome Loose Eye Pigments. The shade selection is amazing and the shine that they give is quite unique. They are pigmented to be used on their own and last all day on my eyes without creasing.
The Nars Powerchrome Loose Eye Pigments (priced $28 each) are limited edition and also Nars exclusive, so you can only find them in their stores or on narscosmetics.com
*PR Sample