I was so excited to see that one of my favorite lipstick brands dipped their hands in to base products! Bite did a reformulation of their existing products and now they are officially a clean vegan brand. They released a foundation, powder and face primers, but also new formula of the Power Move Creamy Matte Crayon and Agave Vegan Lip Mask.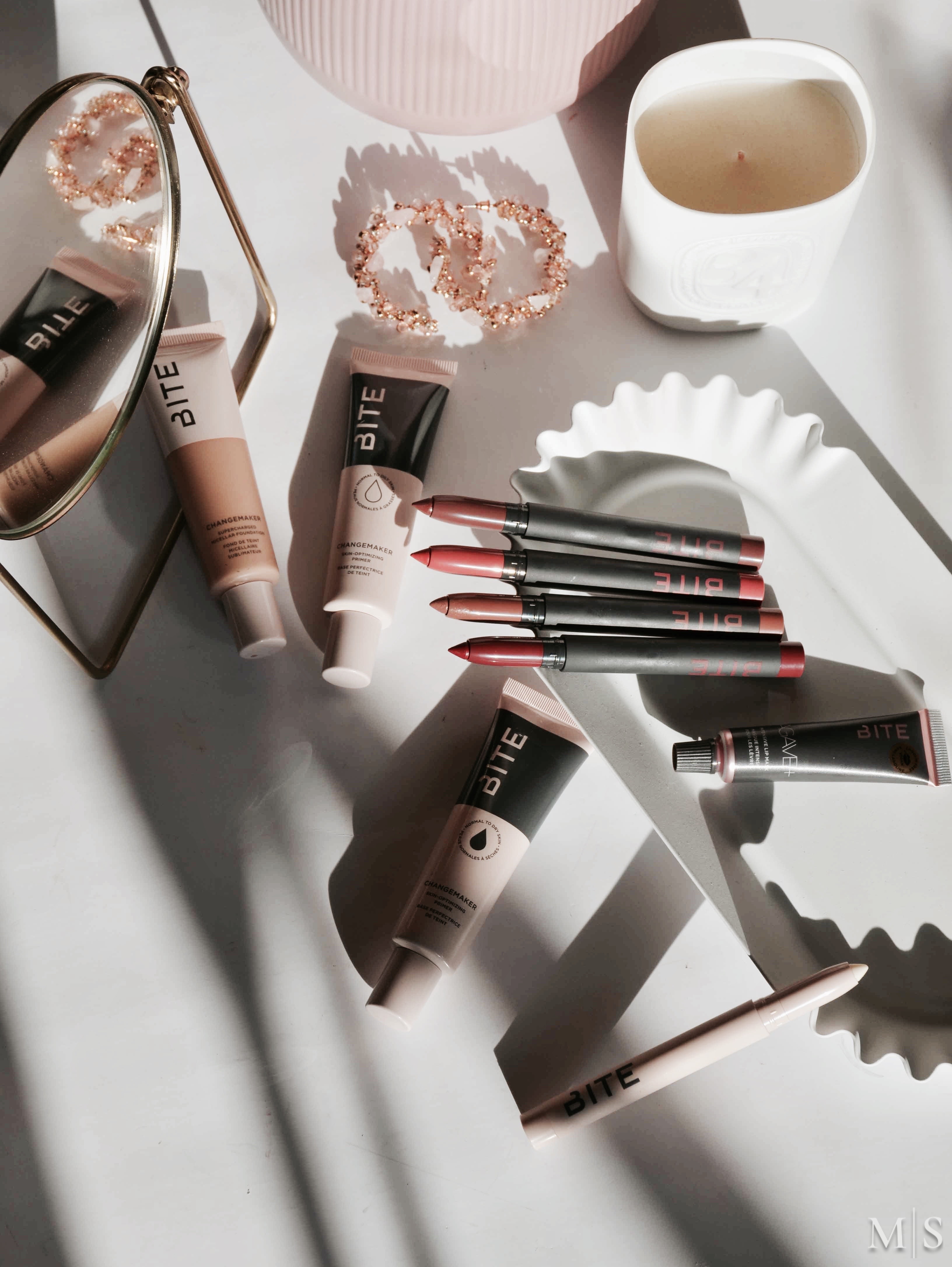 The Bite Changemaker Supercharged Micellar Foundation is described as a medium coverage foundation that mimics skin texture and gives a natural finish. It is available in 32 shades. The foundation has a thicker gel texture but it spreads well. I like to use a buffing brush with the Changemaker Foundation to get a good light to medium coverage and a natural finish.
The Bite Changemaker Foundation has been my go to foundation since I got it. I love the natural finish that it gives and the fact that it actually looks like skin, but has good coverage. I don't set this foundation and I find that it still wears beautifully on my normal skin. I do get glowier as the day goes by which I don't mind. It's one of those foundations that gets better as the day goes by. Literally looks like your skin, but better.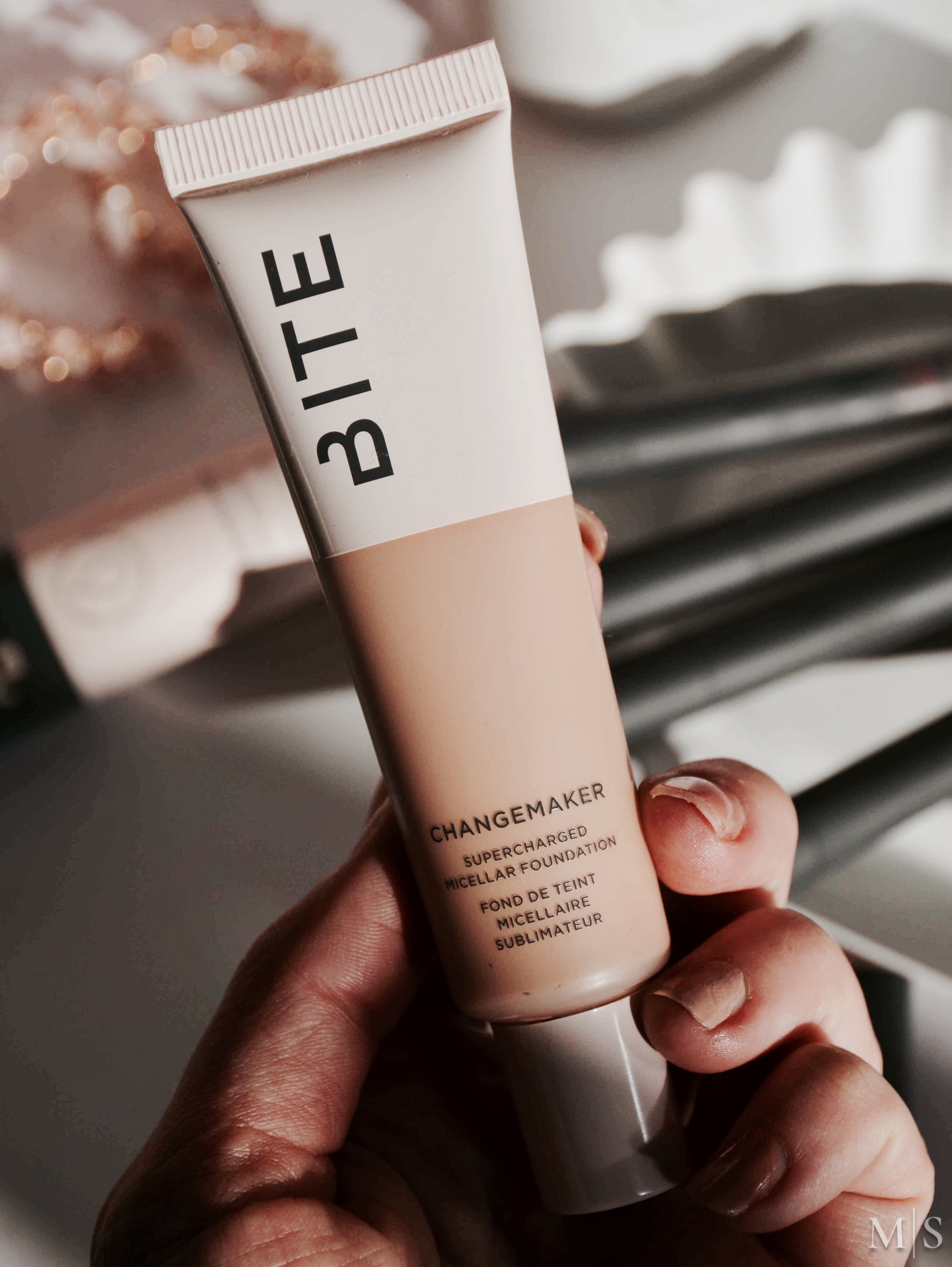 My current perfect match is the shade in M55 which is listed for light to medium skin tone with warm undertones. The shade I have is warm but it's not too yellow.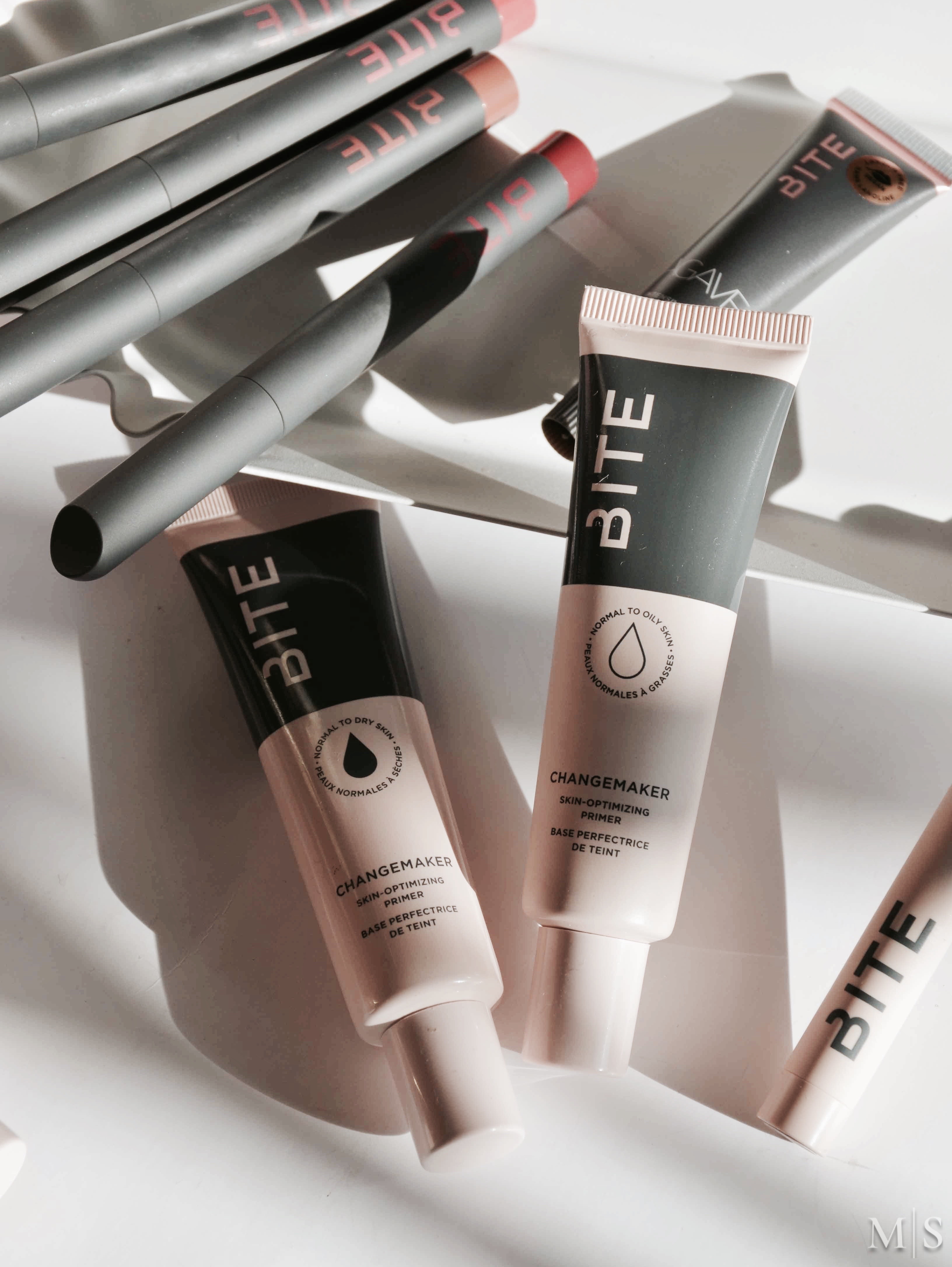 Bite released two face primers, one for Normal to Dry skin, and one for Normal to Oily skin. 
The Changemaker Skin-Optimizing Primer for Normal to Dry Skin is a hydrating primer. It has Hyaluronic Acid Complex, Olive Oil and Maqui Berry which provide hydration and nourishment to the skin. I tested this primer because I love a good hydrating primer for my normal skin. This is not a thick or rich primer but still does the job of providing hydration. It leaves a slight tacky feeling on the skin which is a great base for the foundation. 
The Changemaker Skin-Optimizing Primer For Normal to Oily skin is a mattifying primer that has Willow Bark (keeps shine away and blurs the look of pores) and the same Maqui Berry which is full of antioxidants. 
These days I never go for a mattifying primer so I can't really say if this works. My skin is pretty normal and my go to primer is either a hydrating primer, or a primer that will provide me with illumination.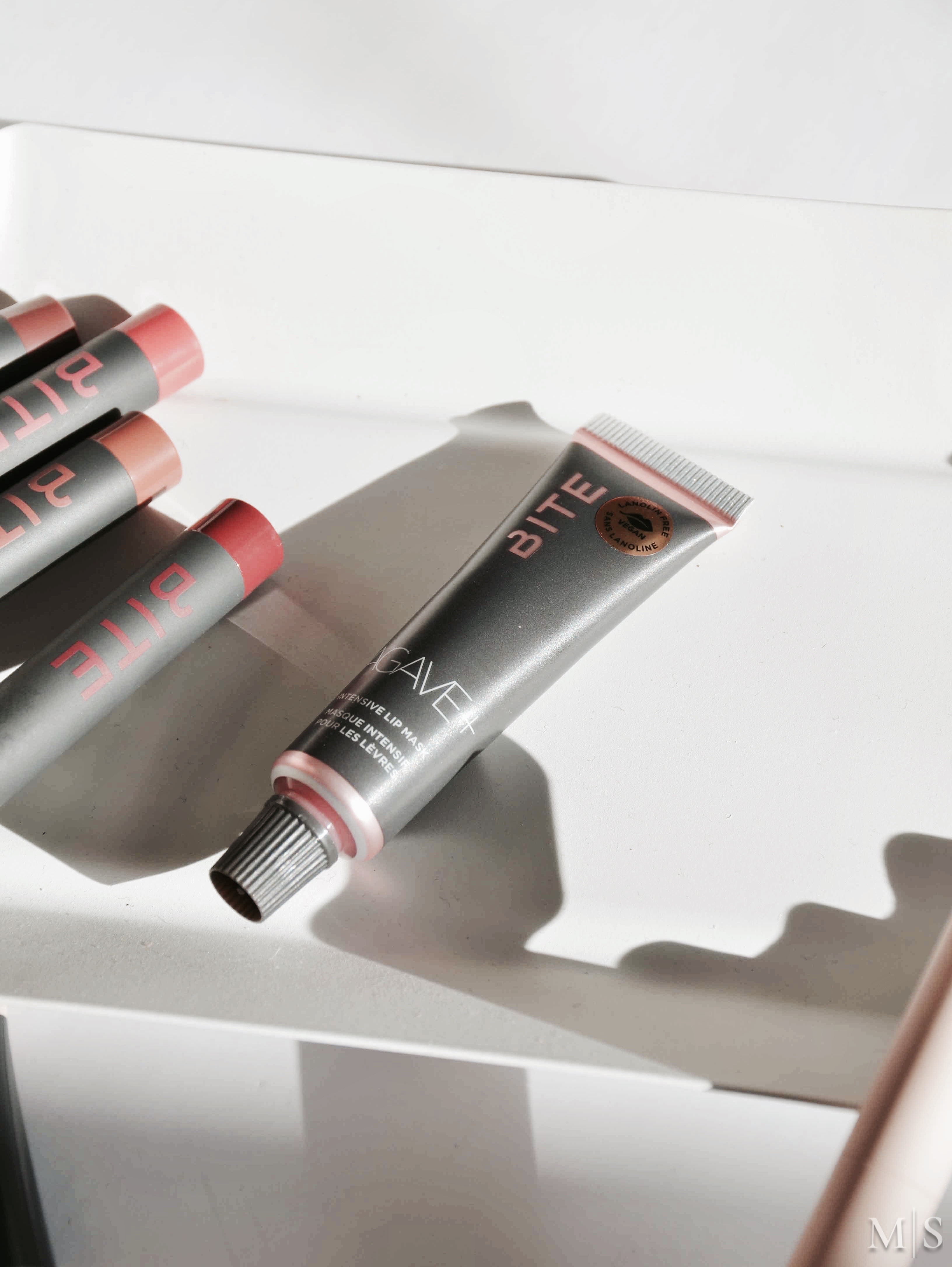 One of my favorite Bite product has always been their Agave Lip Mask. I just love both the scent and the thick texture of the lip mask. I received one of their new shades in Buzzed which is a beautiful rose gold pearl shade. The new formula is lanolin free and vegan. It has:
– Agave Nectar: Bite Beauty's signature ingredient to help soothe and nurture for more kissable lips.
– Mangosteen Extract: A tropical fruit known to be rich in antioxidants that helps keep lips moisturized.
– Açaí: A small but mighty nutrient-rich fruit that gives lips an antioxidant boost.
I find the texture of the new Agave Lip Mask not as thick compared to the old formula. It is still thicker compared to other lip balms or masks, but now it is easier to squeeze from the tube. The scent is similar to the old formula and it gives the same glossy finish.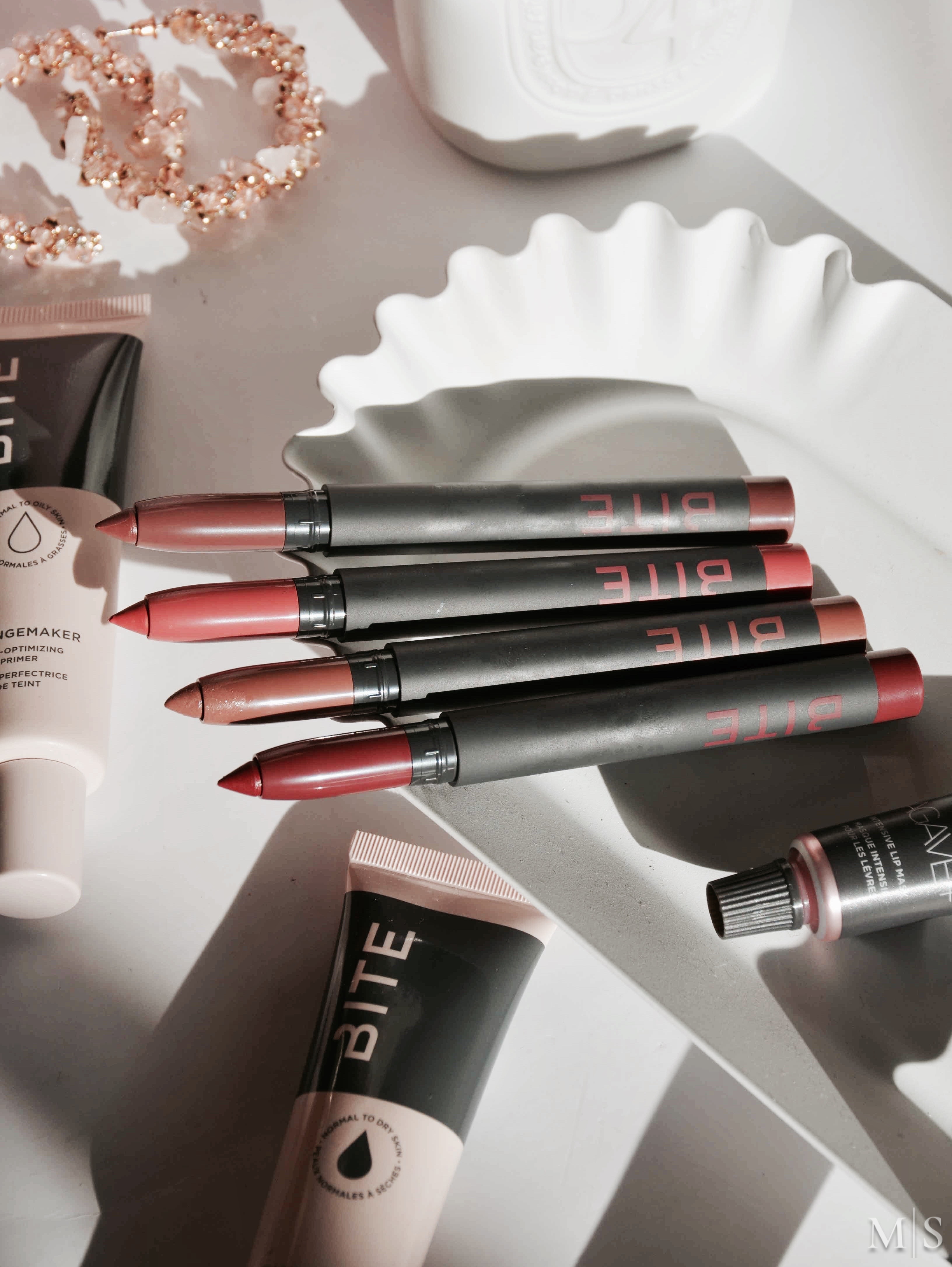 I received four shades of the Power Move Creamy Matte Lip Crayons. I have some of their old shades and honestly can't notice a difference in the formula. 
It is the same amazing creamy formula that gives good amount of pigment on the lips. I really like the Matte Lip Crayons as you can use them both as lip liner and lipstick. This is not your usual drying matte formula. It is hydrating, creamy and also wears well through the day. 
The shades that I received for testing purposes are:
Amaretto – honey nude
Honeycrisp – coral pink
Glace – dusty mauve
Brandy – deep wine rose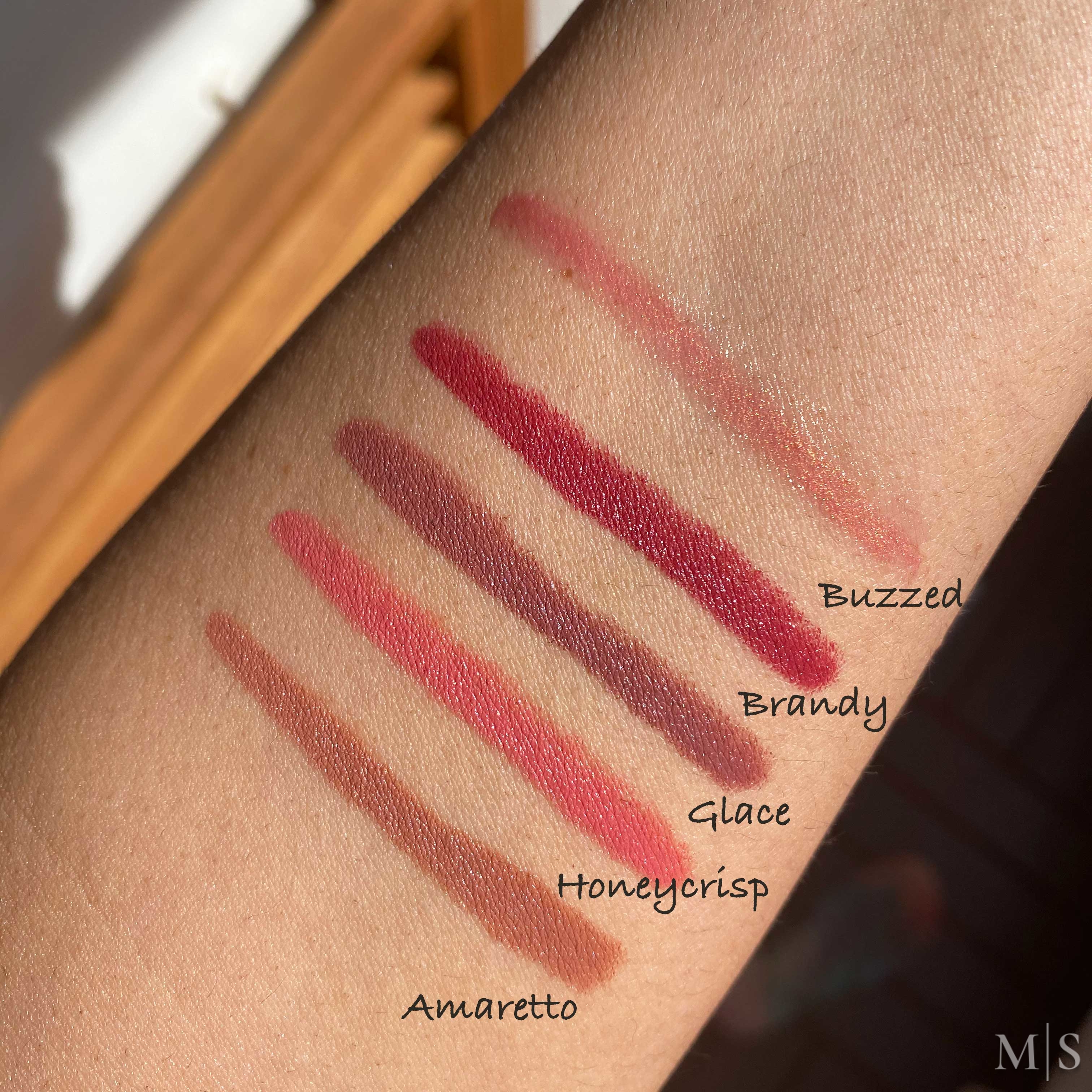 Amaretto

Honeycrips

Glace

Brandy
Out of the four shades that I tried, I am loving the shade in Amaretto. This is my favorite type of nude to wear!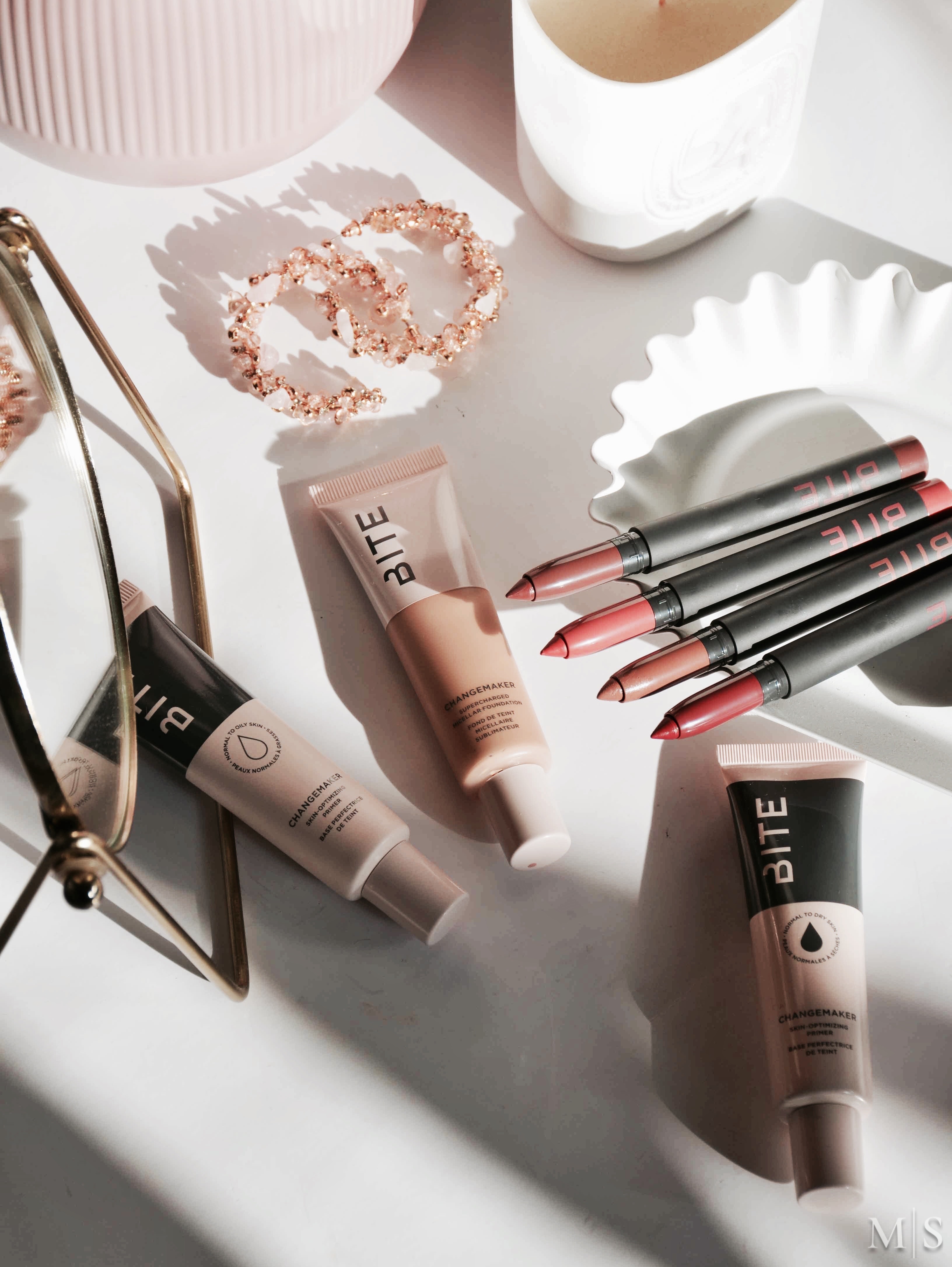 Bottom line, I'm really pleased by Bite's new releases. If I have to pick one product to try, I would definitely go with the Changemaker Foundation. Like I said before, I've been wearing this foundation a ton since I got it. If you are looking for a good light to medium coverage foundation that gives a natural skin like finish, I highly recommend trying the new Bite foundation. 
*PR Sample