Summer is here so is the season for glossy lips. To be honest, I wear lipgloss all year round but I especially prefer a glossy formula in summer. Something about the glossy lips + a tan just goes so well together. These days, lipgloss formulas are so much better. So I think even if you are not a lipgloss fan, you can still find a formula that will work for you. In this blog post, I'm sharing my favorite newer releases of lipglosses. Glosses that I've been reaching and loving a lot.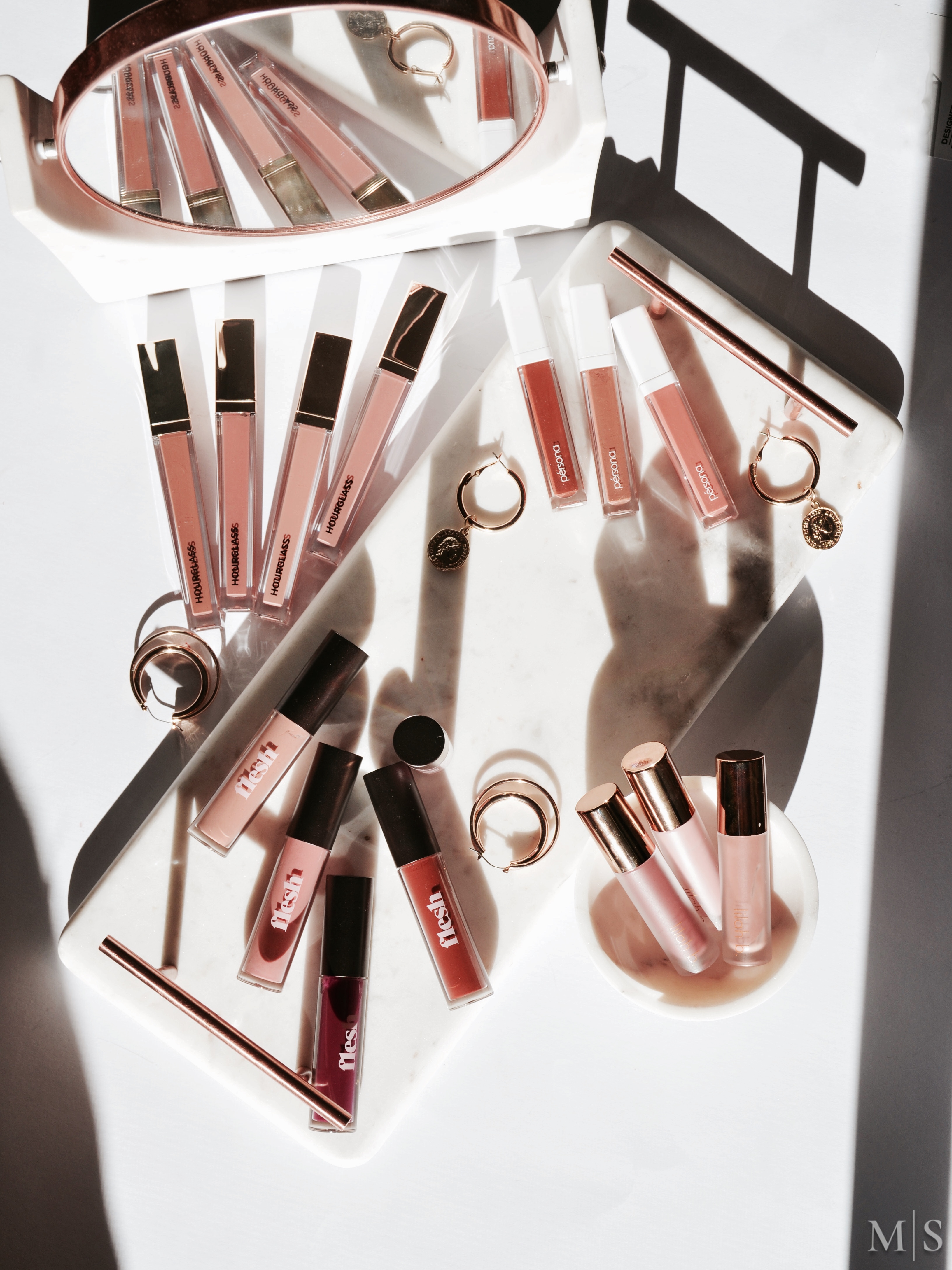 The Hourglass Unreal High Shine Volumizing Lip Gloss comes in three finishes (metallic, high shine and shimmer) and 18 colors. I received four shades from Beautylish and I picked all different shades of nude. Child was one of my favorite shade from their old formula so of course I had to try the newer version. The shade in Child is my perfect light peachy nude and one of my go-to summer shades. I also got Strike (deep peach beige), Sublime (pink nude) and Truth (beige rose).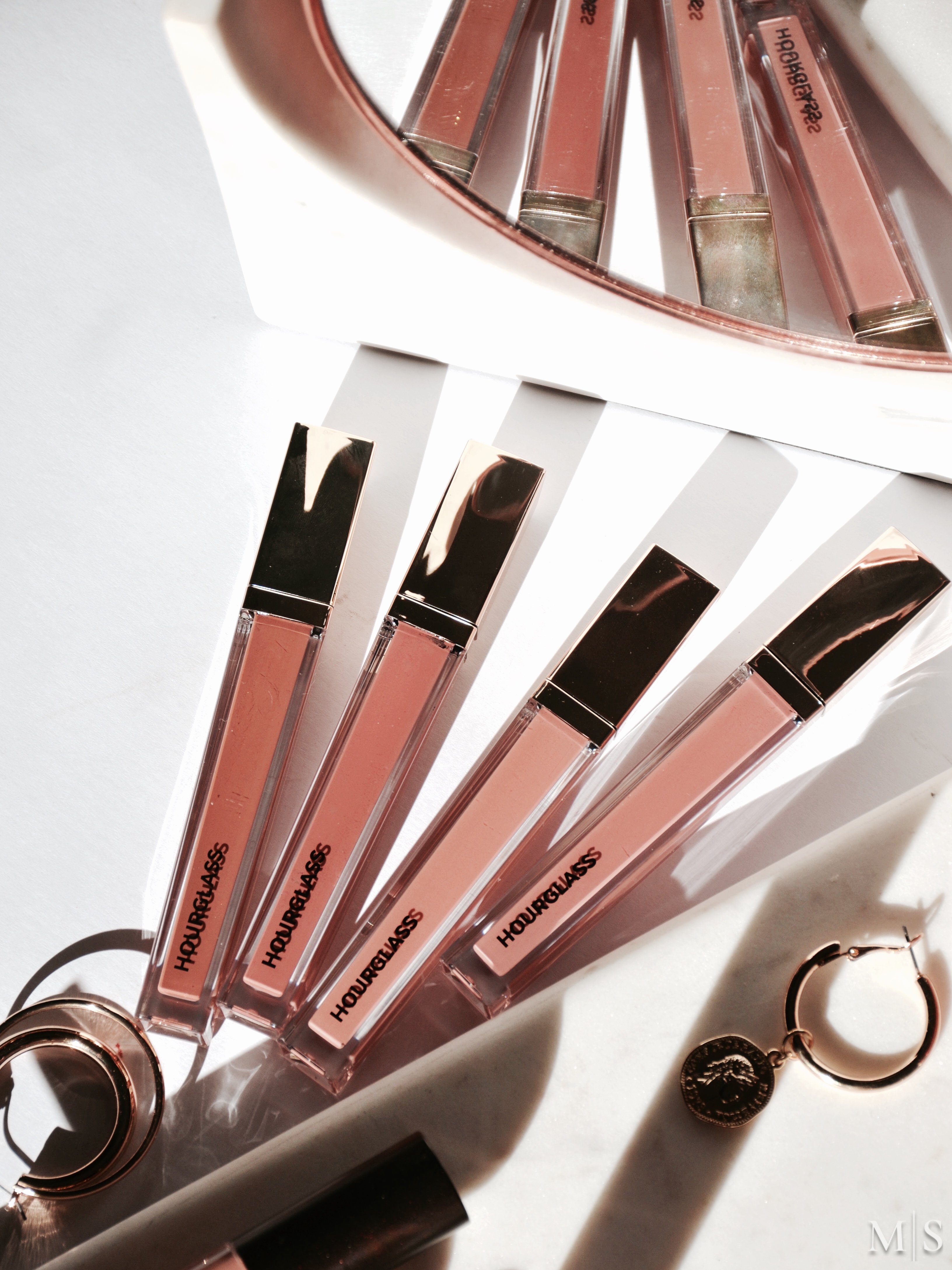 The formula of the Hourglass Unreal High Shine Volumizing Lip Glosses is shiny. They have a minty scent that is not very overpowering and a tingling effect. The tingling is very subtle so it is not your classic plumping gloss. They have a semi sheer pigment and are not super opaque but also they are not completely sheer. They give enough color to be worn alone but I also like them over a lip liner or lipstick.
Swatches L to R: Child, Strike, Sublime, Truth

Child

Strike

Sublime

Truth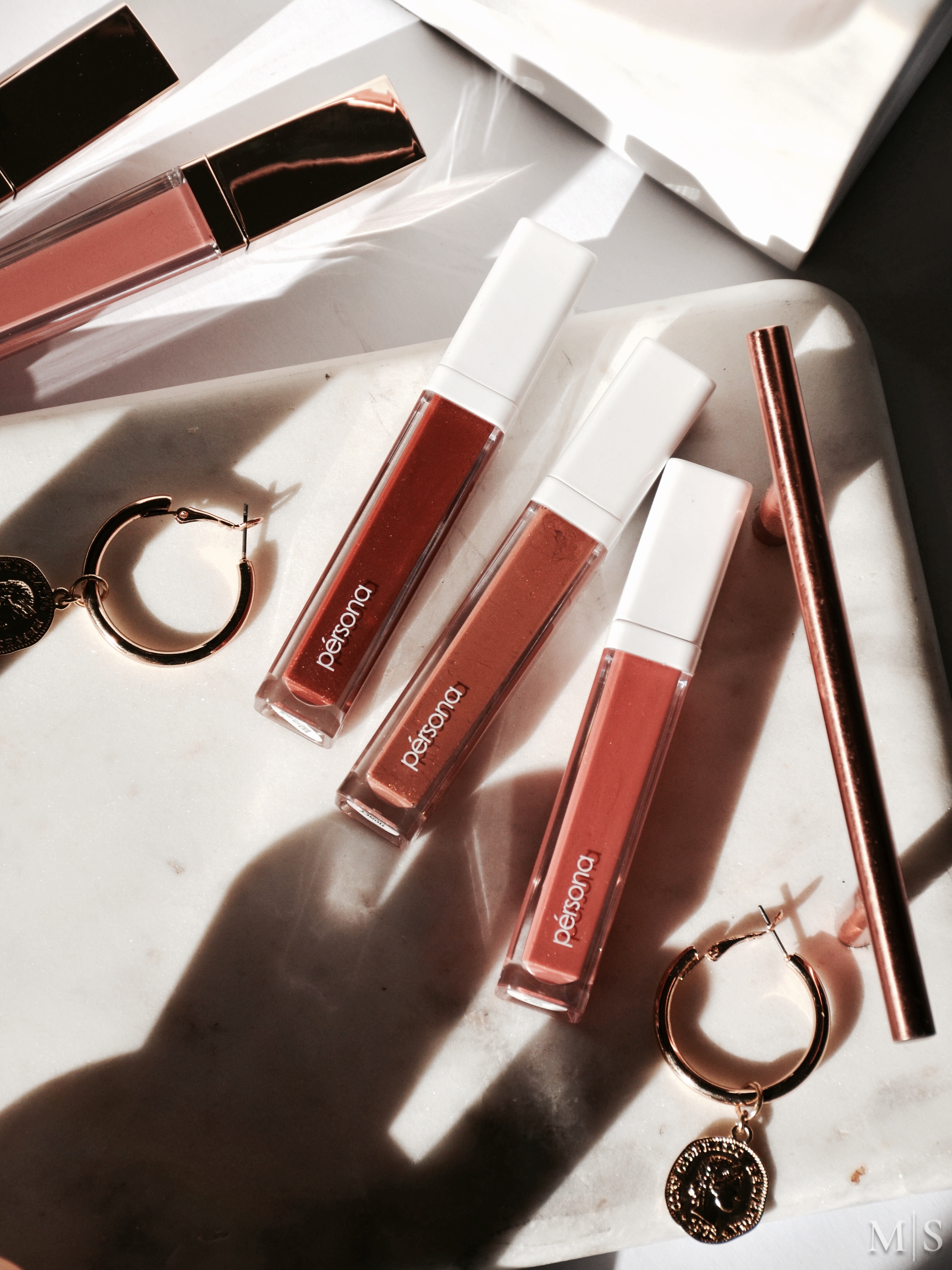 Persona Cosmetics released a new lipgloss formula in three nude shades and since then also added a beautiful coral and pink for the summer.
I got the three nude shades that originally launched and I've been wearing the shade in Honey so much that I keep that one in my bag.
The formula of the Persona Cosmetics lip glosses is infused with Avocado and Almond Oil and also contains Shea Butter. It is very moisturizing and non sticky and gives a beautiful glossy glow on the lips.
There are three nude shades in Peach (peachy nude), Honey (warm true nude) and Toffee (warm nude with red undertones).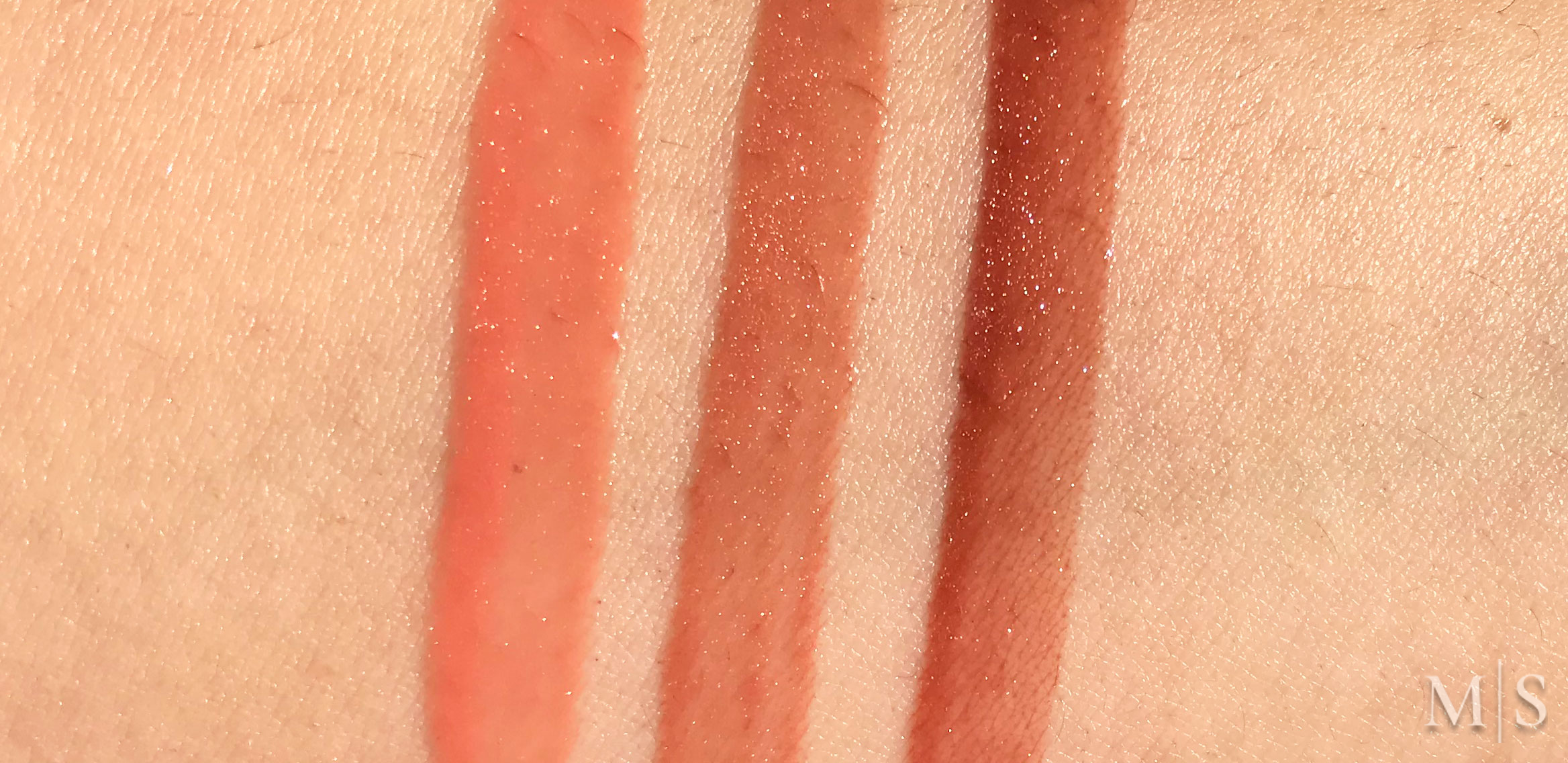 Swatches L to R: Peach, Honey, Toffee

Peach

Honey

Toffee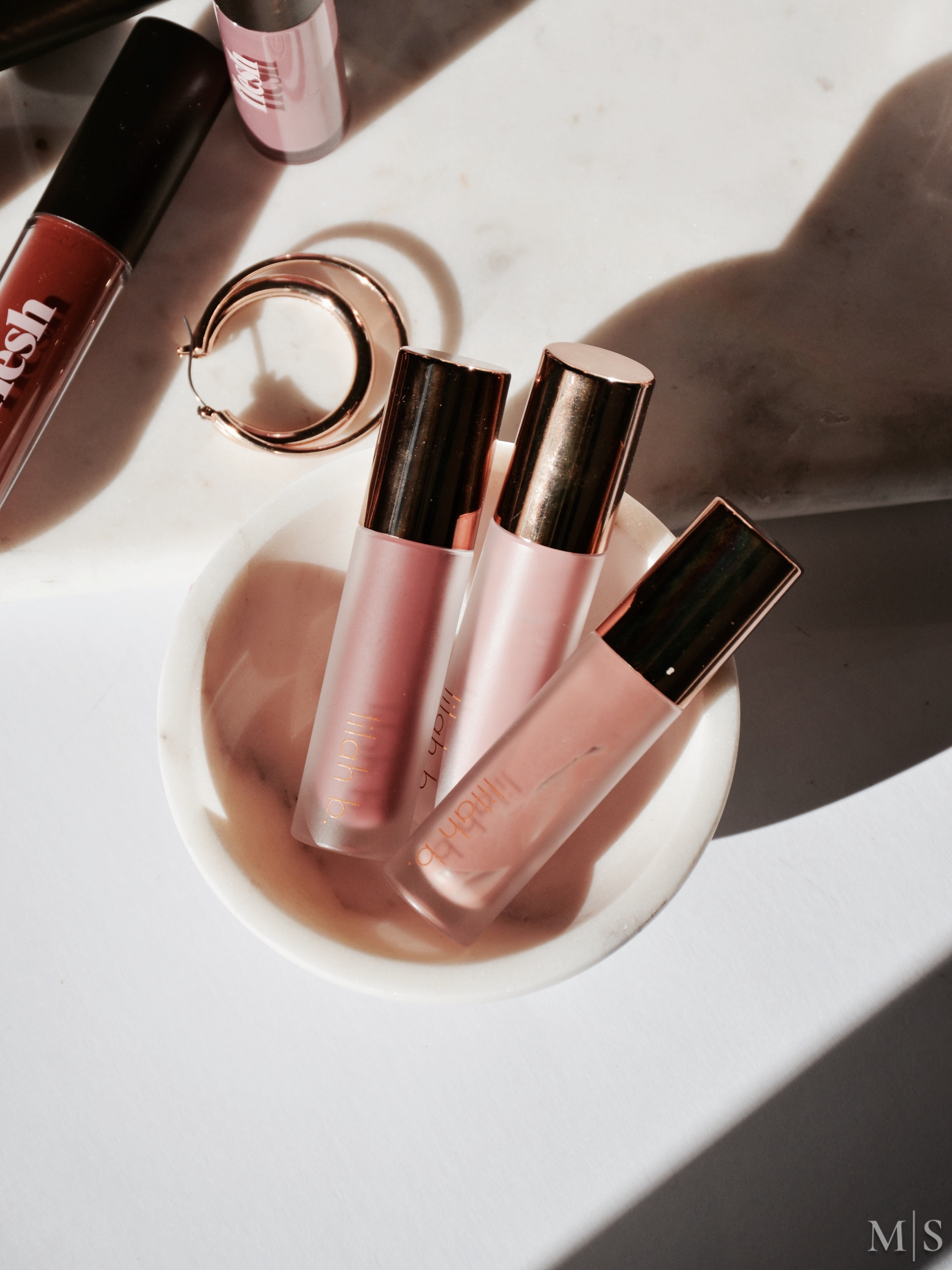 Lilah B Lovingly Lip Tinted Lip Oil is not really a gloss but it does give a similar effect on the lips. These are, as the name implies, tinted lip oils with an oil based formula that gives the same shine and pigment as a gloss.
The Lovingly Lip Tinted Lip Oils have the most amazing and delicious scent of apricots. Seriously, I just can't get enough of the scent.
They are actually more pigmented than all the glosses I've included in this post and give medium coverage.
As with every Lilah B product, the lip oils have clean and good for you ingredients.
Highlighted Ingredients: 
– Bilberry Seed Oil: Provides antioxidants for rich hydration, and a balanced ratio of omega 3 and 6, which form a protective barrier on the lip.
– Milk Thistle Extract: Helps support and protect skin's natural moisture barrier.
– Vitamin E: Provides antioxidant benefits to neutralize free radicals, while nurturing and softening lips.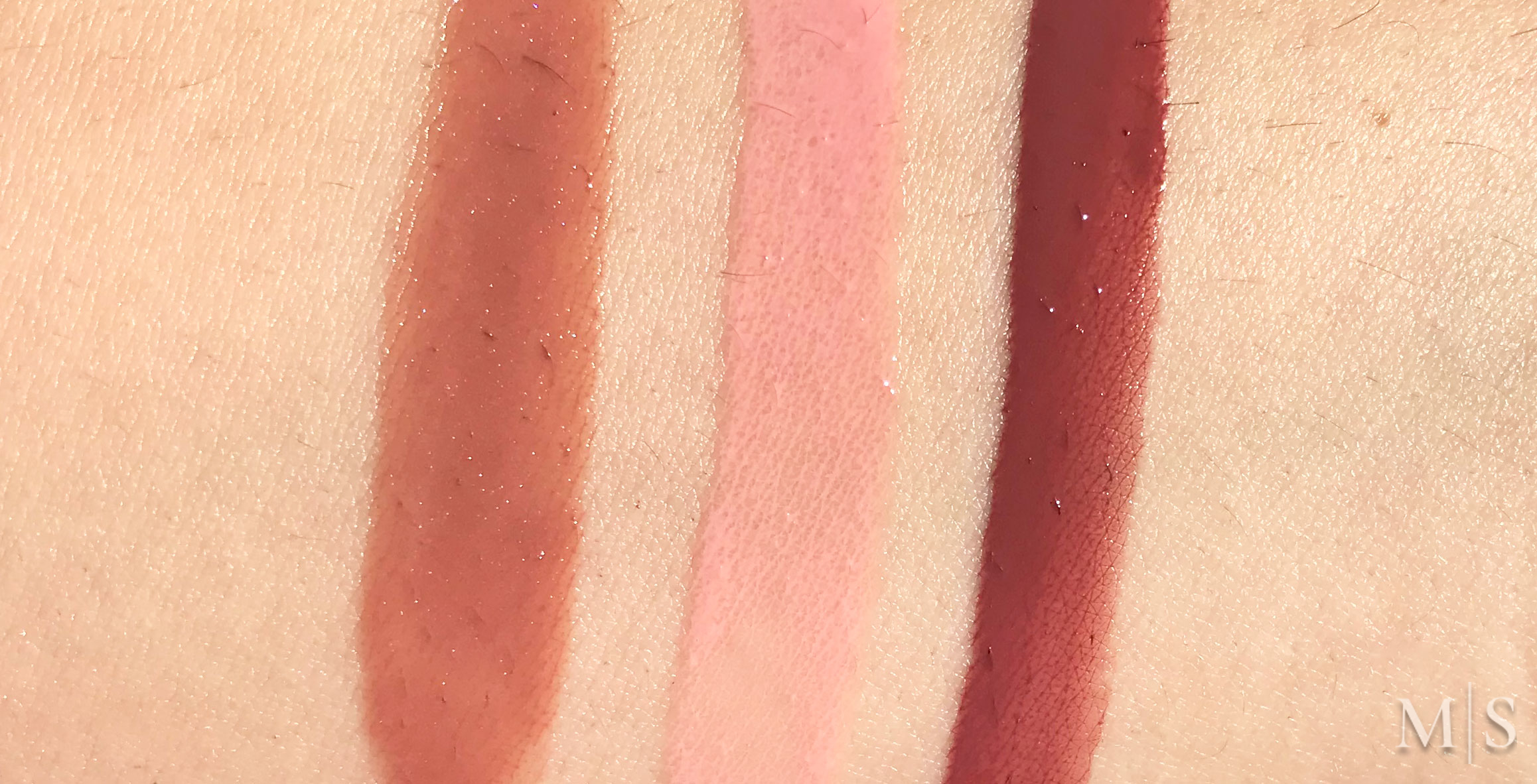 Swatches L to R: b.elegant, b.romantic, b.remarkable

b.elegant

b.romantic

b.remarkable
As you can see by the swatches, there are three shades in the line: b.elegant (warm nude), b.romantic (petal pink) and b.remarkable (berry wine).
I love the hydrating but pigmented formula. It feels very nourishing and the color actually wears and lasts well for being an lip oil.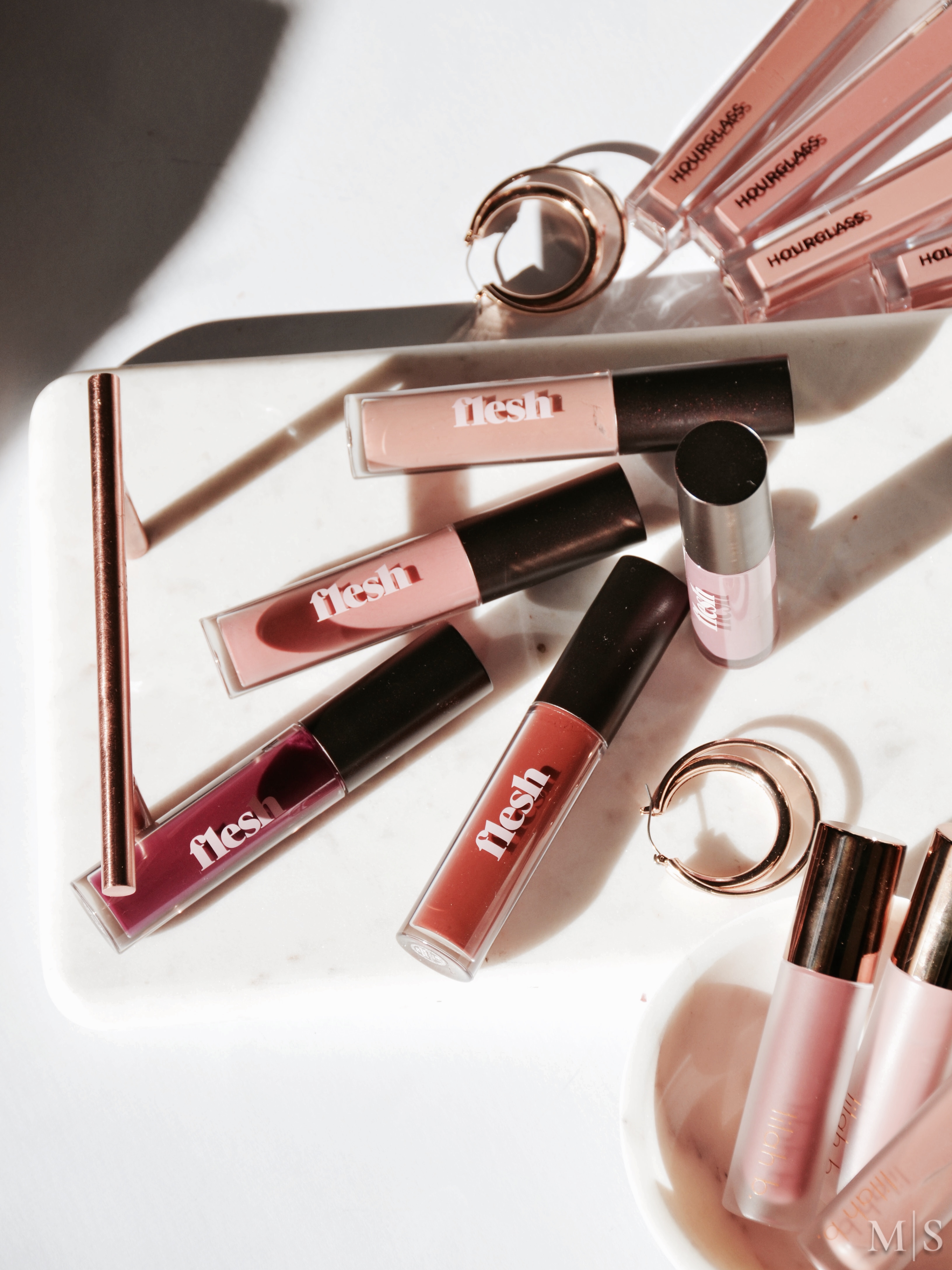 The Flesh Beauty Hot Sauce Lip Gloss is the latest release from the brand. They released 10 different shades of nude for every skin tone. The formula of the Hot Sauce Lip Gloss is glossy, non sticky and semi sheer.
They have a subtle vanilla and mint scent and feel very comfortable on the lips. They are one of those glosses that are easy to wear. You just apply not needing a mirror, and you're good to go.
I received five of the ten available shades in:
Like Stillness (coral)
Steamed Blurry (rosy beige)
Her Exhalation (dusty mauve)
In Petal Confetti (red, red wine)
In The Damp (cool burgundy)

Swatches L to R: Like Stillness, Steamed Blurry, Her Exhalation, In Petal Confetti, In The Damp

Like Stillness

Steamed Blurry

Her Exhalation 

In Petal Confetti

In The Damp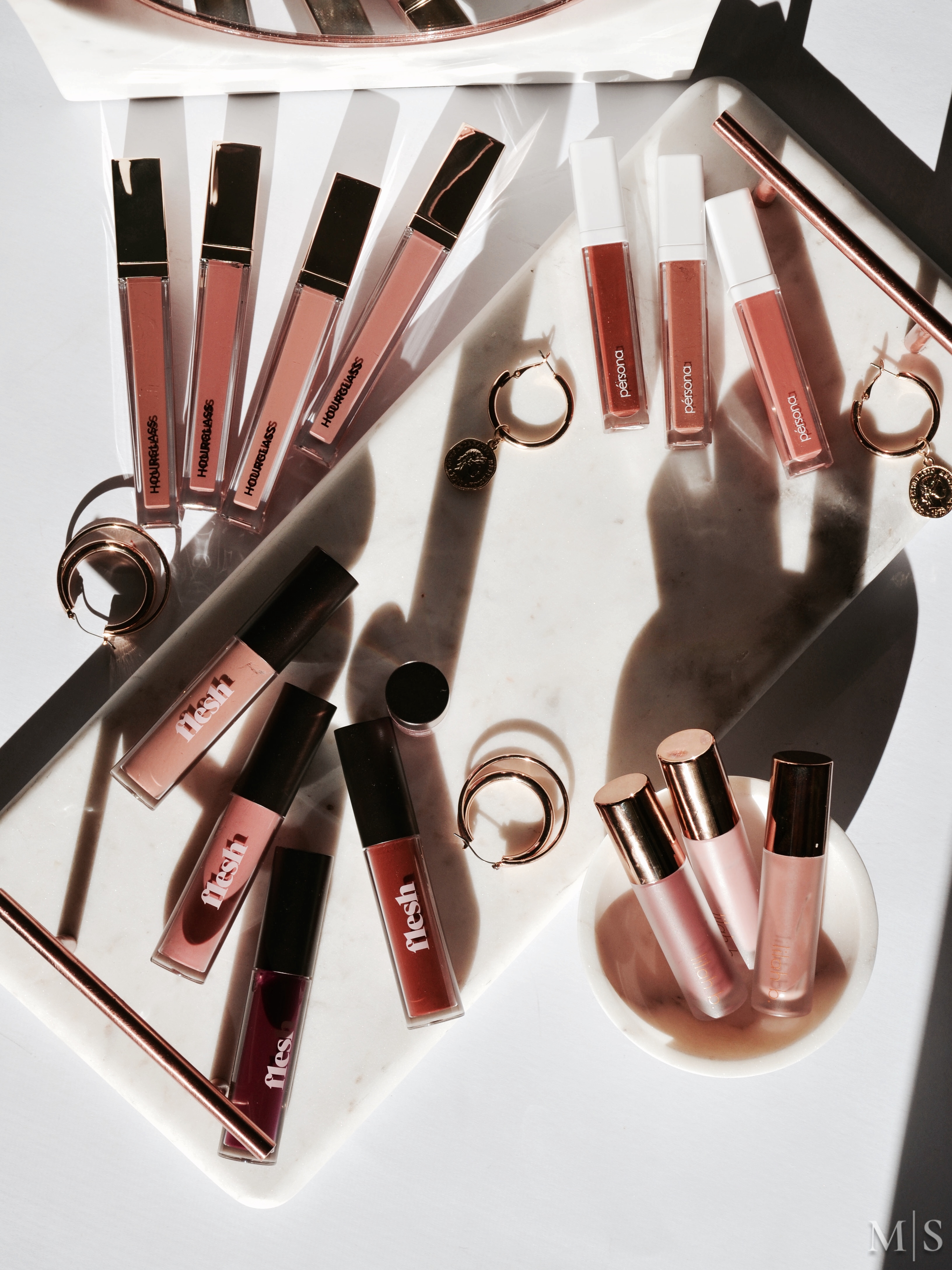 And that wraps up my newer favorites when it comes to lip gloss releases. As you can see, I love a good nude gloss. A warm beige mid tone nudes are my favorite to wear but I also love a good coral or pinky nude.
Have you discovered any new lip gloss formulas that I should try?
*PR Samples