I got two products to share with you that are a newer release from Cover FX. First, they added three more shades to their Custom Enhancer Drops line (review of the previous shades here). And second, they released a new Illuminating Setting Spray just in time for summer.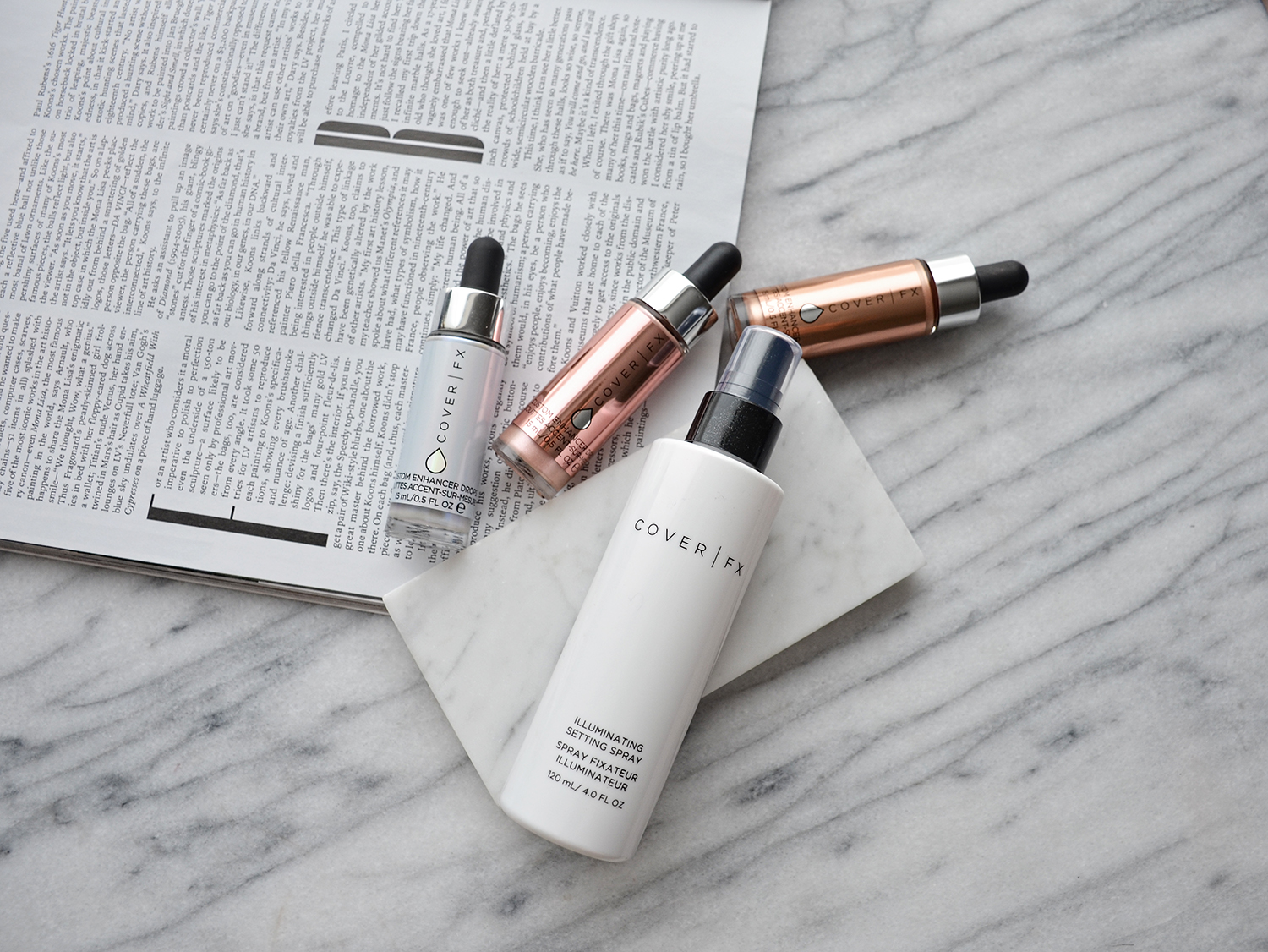 The Cover FX Custom Enhancer Drops have one of my favorite liquid illuminator formula. They swatch intensely, almost look like liquified metal, but when blended out, they give out a beautiful sheen to the skin.
They added three new shades to the line in Halo (a holographic multi-dimensional shade), Blossom (soft pearlescent pink) and Rose Gold (warm pearlescent pink bronze).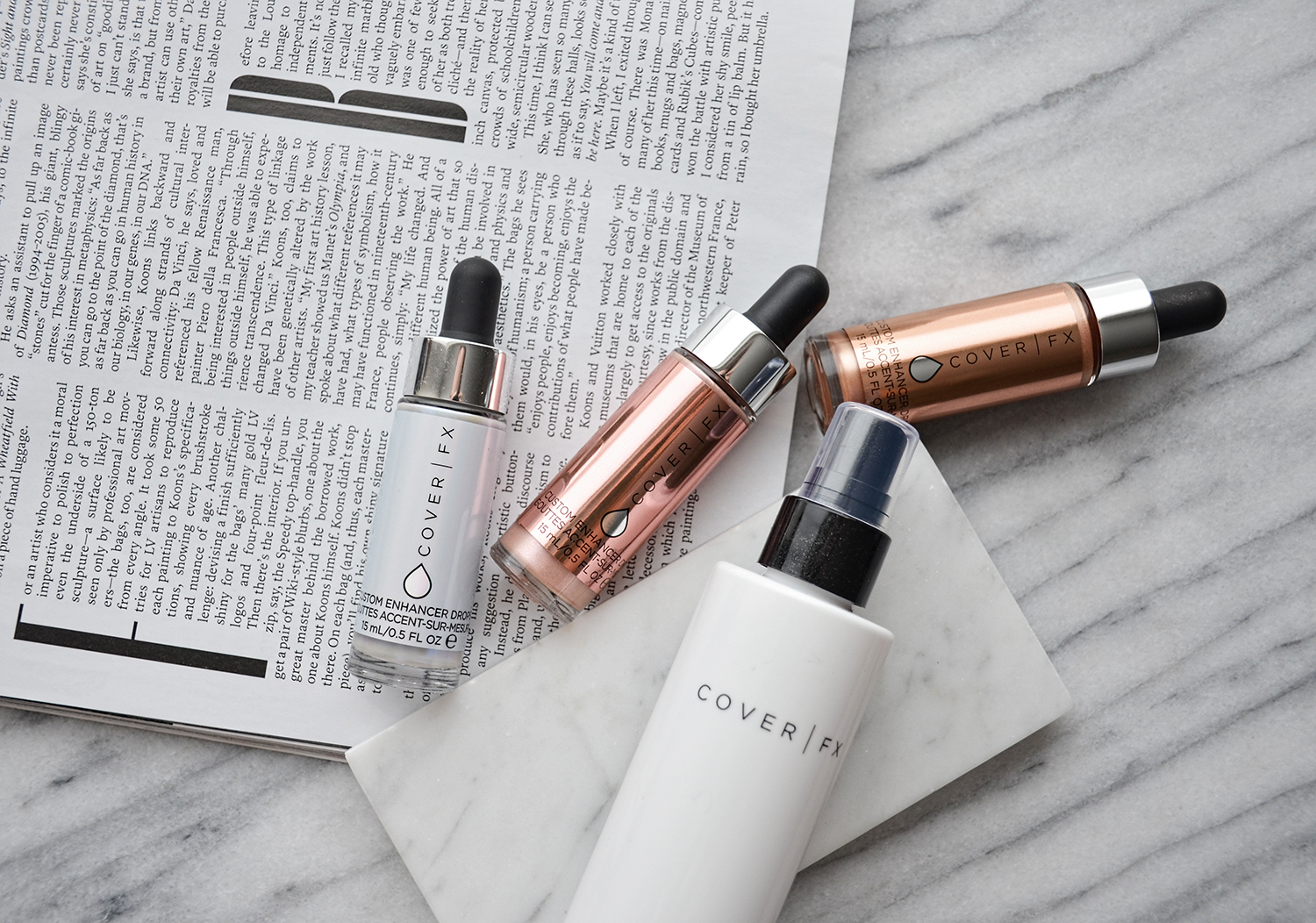 I am not going to go in to details about the formula since I already have a review up. Both Rose Gold and Blossom have the same formula as the rest of the shades. Halo on the other hand, has a less intense formula which makes the shade more wearable. When swatched, it doesn't give out the same metallic finish as the other shades but it is still beautiful when blended out.
I was actually surprised by how wearable the shade is. My usual highlighter shades are mostly different variations of gold so Halo is definitely out of my comfort zone. But when applied lightly and blended out, I think you can still achieve a more "natural" look.
Both Rose Gold and Blossom are beautiful on the skin. I think they will work for light to medium and even darker skin tones. Halo will look great on pale skinned girls but also work up to medium skin tone.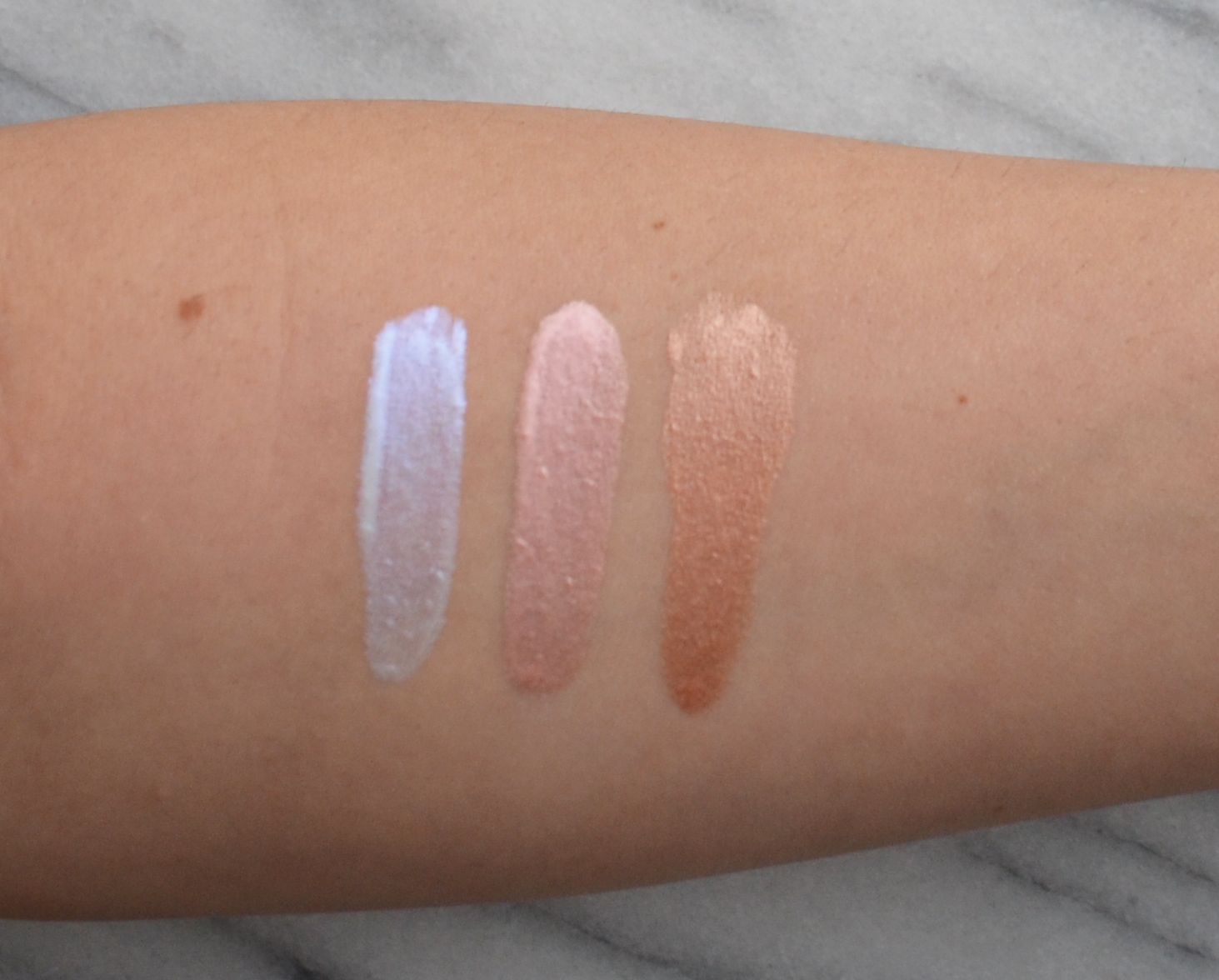 Swatches L to R: Halo, Blossom, Rose Gold
The Cover FX Illuminating Setting Spray is described as a quick drying spray that helps set your makeup while also adding an illuminating effect. The setting spray is alcohol free, fragrance free and free of gluten, mineral oil and talc.
It has an ultra fine mist and you only need a tiny bit to achieve a natural luminous looking glow. Before application you should shake the bottle and then spray. Just be careful not to go overboard with the spray (as many of us do) because the glow gets more intense as you apply more product.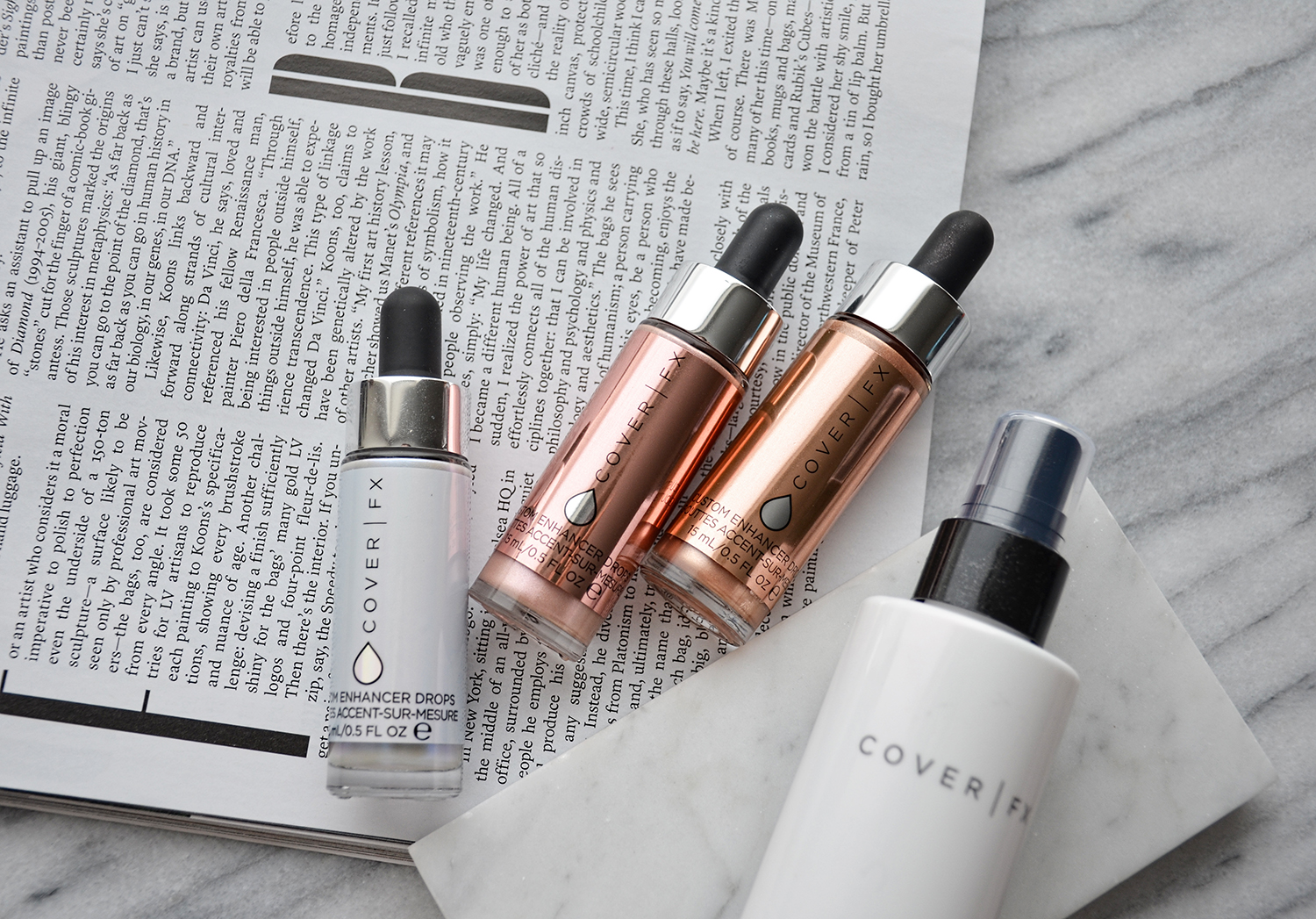 What I like to do, is apply two sprays all over my face and then apply some on my décolletage and shoulders to add more glow to my skin. I find that the spray sets my makeup and also prolongs the wear time. Since it's an illuminating setting spray I would say that this will work for dry to normal skin. It doesn't leave the skin greasy like other hydrating sprays so it might even work for people with combination skin.
Bottom line, if used correctly and sparingly, the Cover FX Illuminating Setting Spray gives a beautiful dewy finish to the skin without leaving you greasy. You get a generous amount that will last you awhile even if you use it both on your face and body. Sephora also carries a travel size which is a nice way to try the spray before you invest in the full size.
What is your favorite liquid illuminator formula? I love using cream and liquid products in summer so definitely let me know of any that you love and I need to try.
*PR Sample