Becca x Chrissy Teigen Glow Face Palette is a limited edition glow face palette that features four powders (two highlighter shades, one blush and one bronzer shade). As the name implies, the palette was done in collaboration with the beautiful model, mom and cook, Chrissy Tiegen.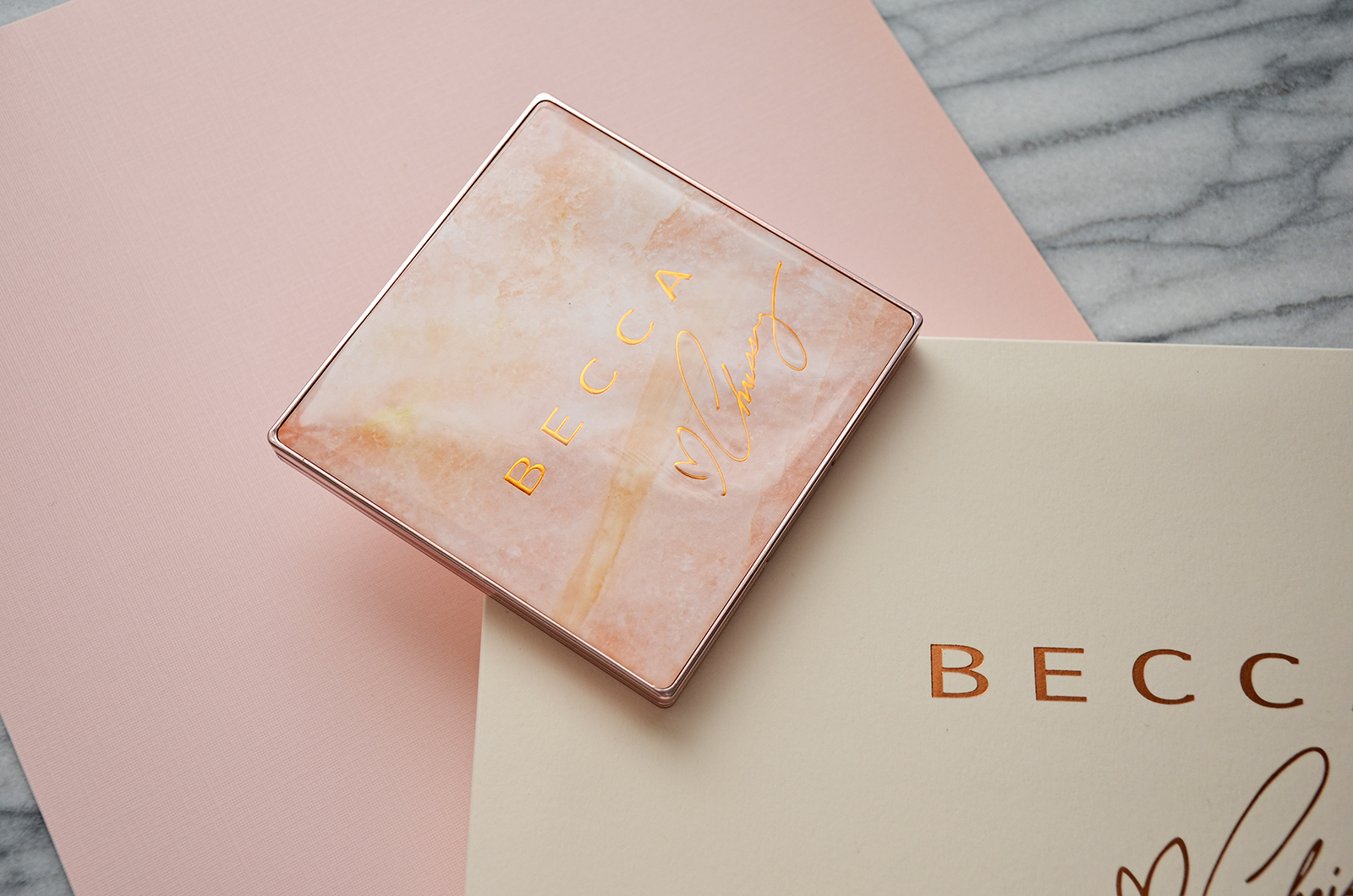 The packaging comes with a combination of rose gold and blush tones. It feels sturdy, well made and also features a big mirror which comes in handy when you travel. Three of the shades that come in the palette are exclusive to the palette and never before seen shades. The shade in Rose Gold is one of Chrissy's favorite highlighter shades from Becca so it was included in the palette. It's described as a gold infused with rose tones and suites medium skin tones.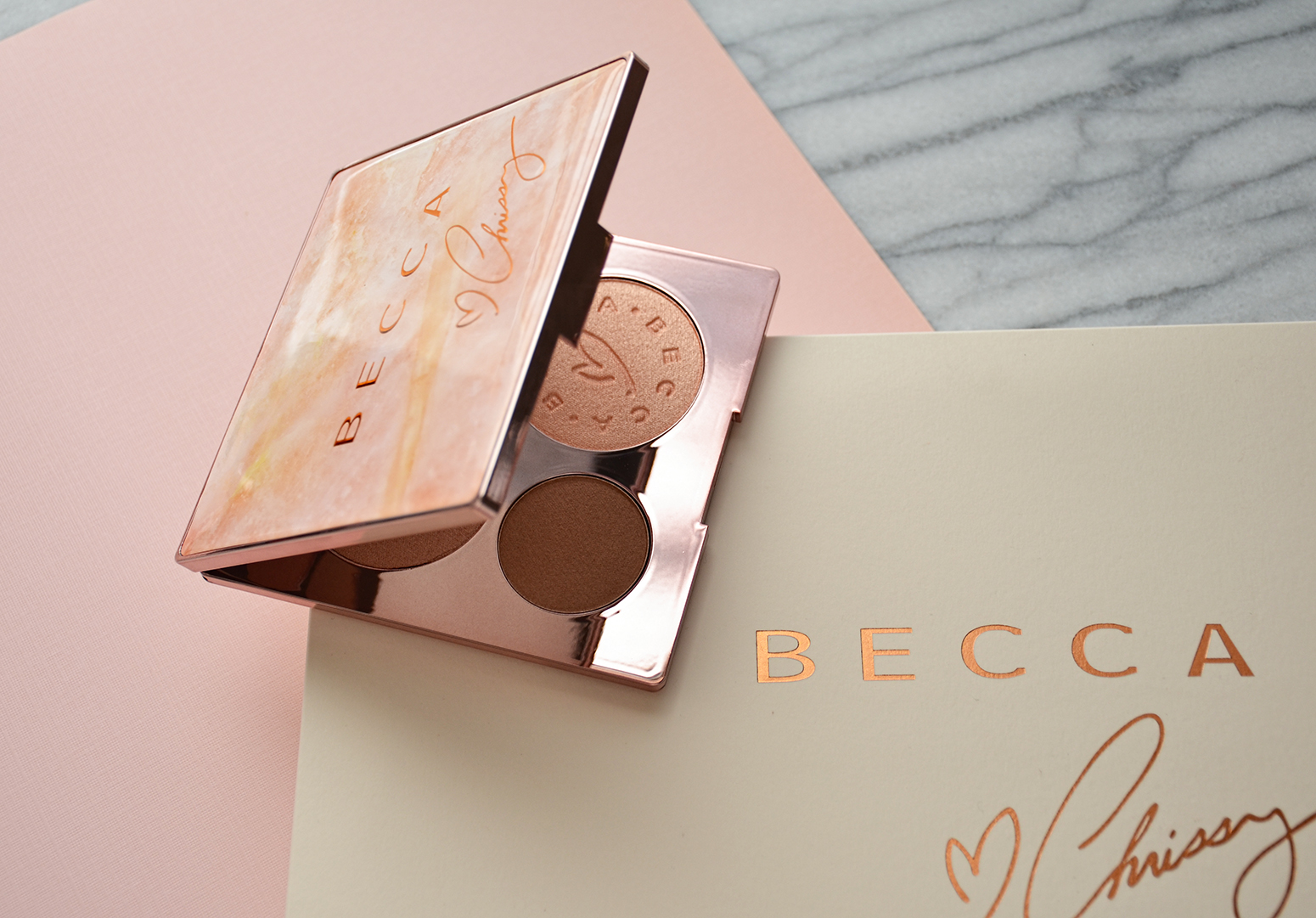 As a spotlight of the palette, the shade in Beach Nectar comes with the Becca engraving. It's an apricot shade that's infused with gold and will both work as a blush topper and a highlighter, depending on your skin tone.
The Sunlit Bronzer in Malibu Soleil features Becca's new formula of bronzers. It has a medium amber hue that gives a beautiful sun kissed look to the skin. The formula of the new Becca bronzers is amazing. I've already reviewed all the shades in the line (review here), so all I can say is that if you are looking for your go-to summer bronzer, you should definitely check them out. The shade that comes in the palette can work for both light/medium, medium and tan skin tones.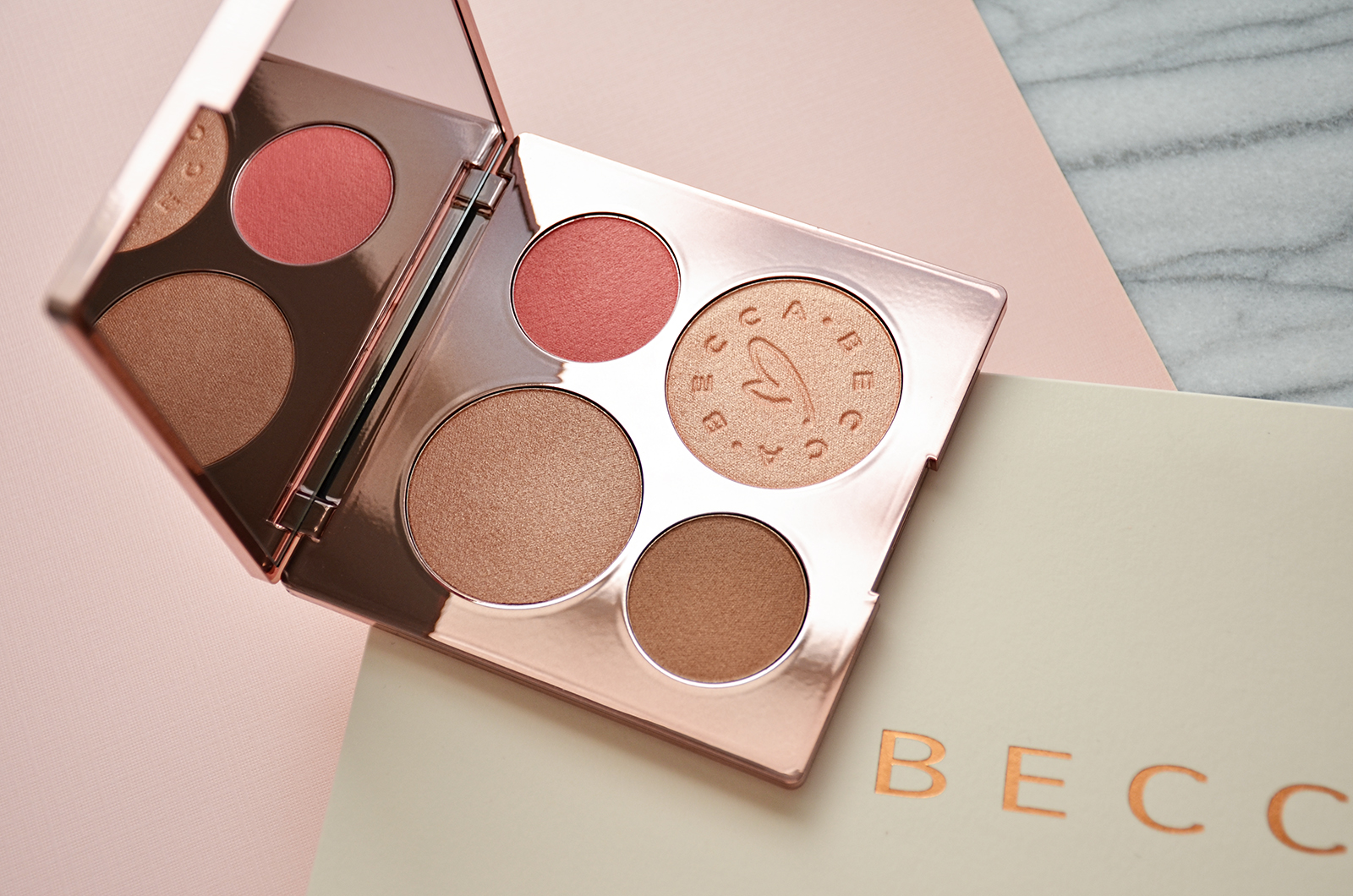 The Luminous Blush in Hibiscus Bloom is also an exclusive shade to the this palette. It's a golden pink coral shade that gives a beautiful glow to the cheeks. For me, this is my ideal blush shade for summer as it goes so well with a tan.
Since the palette was created with Chrissy, the shades that come in it are suited more for medium to tan and darker skin tones. I think if you are fair or light in skin tone, the highlighter shades would be too dark to be used as such and will work more as blush toppers.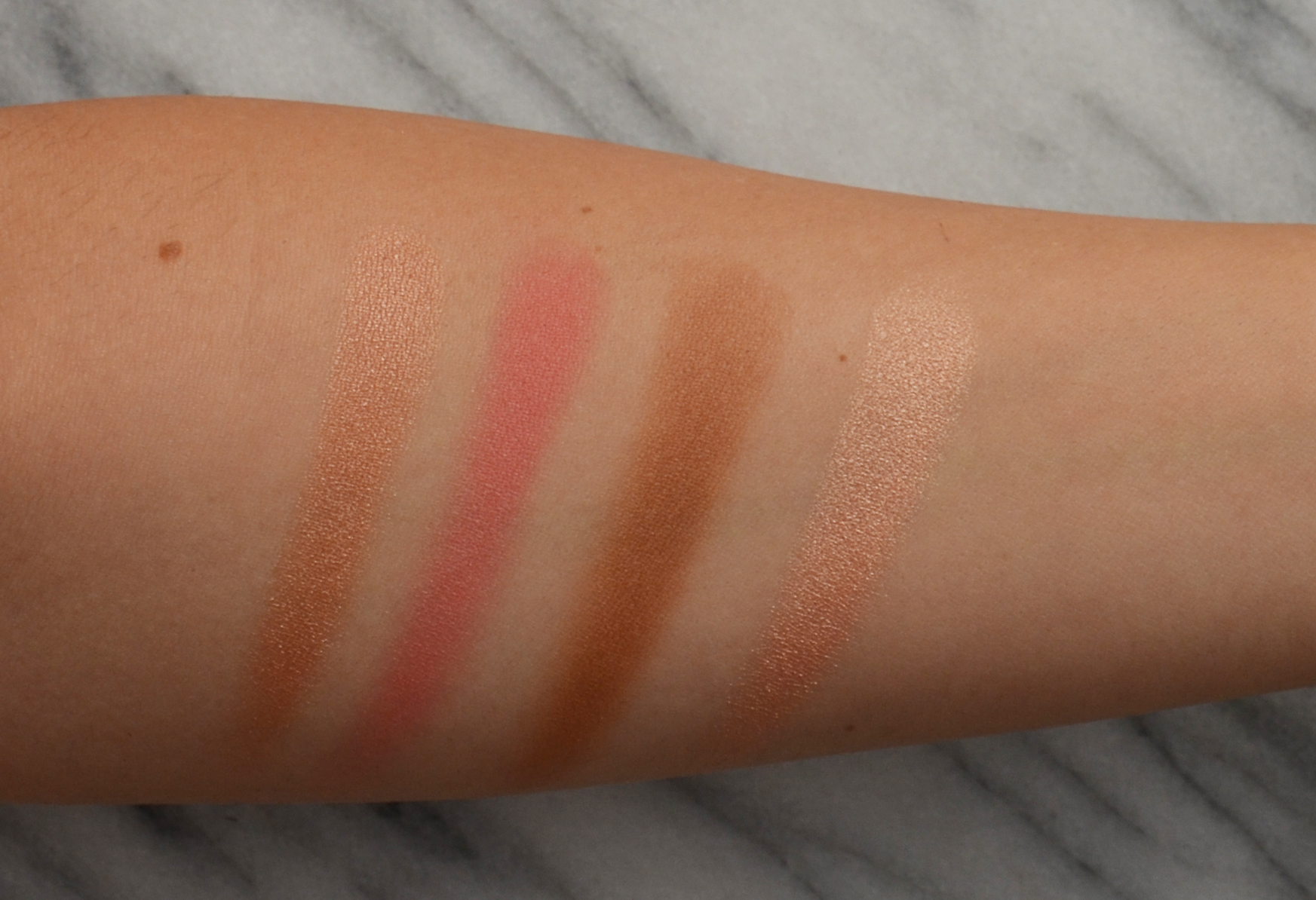 Swatches of the Becca x Chrissy Teigen Glow Face Palette (natural light)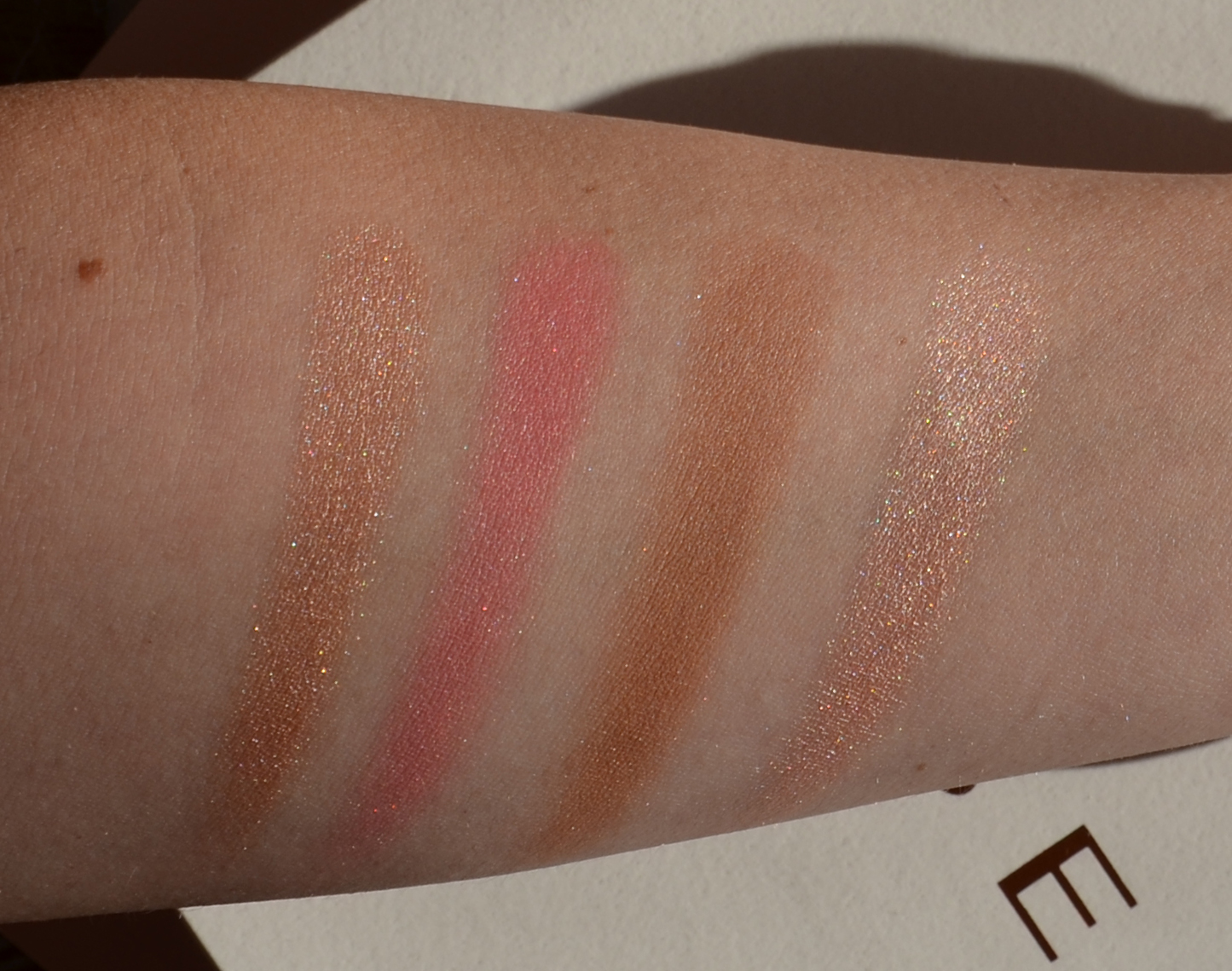 Swatches of the Becca x Chrissy Teigen Glow Face Palette (direct sunlight)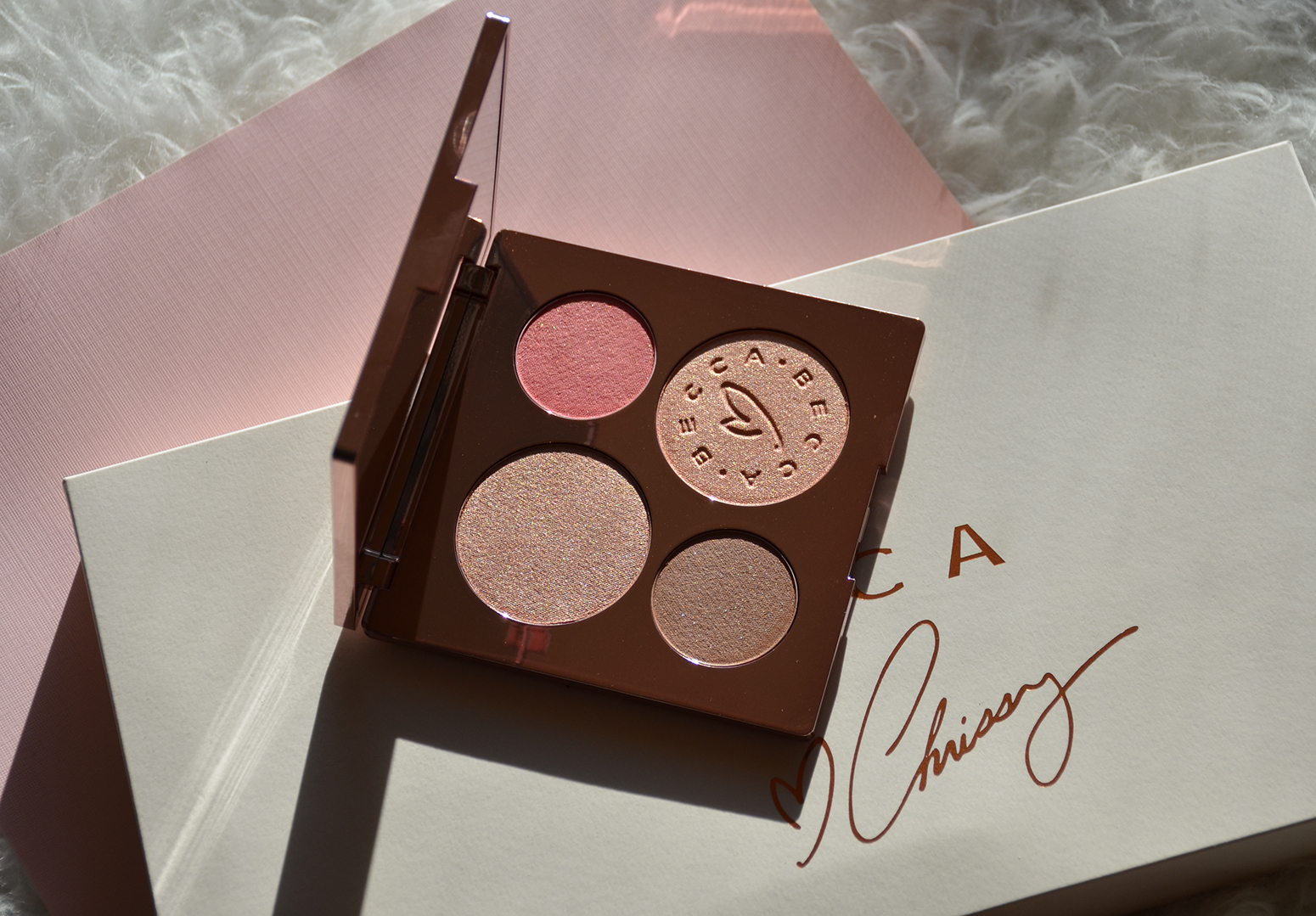 The Becca x Chrissy Teigen Glow Face Palette is limited edition but it is still available. If you are looking for a good face palette for this summer for either your travels or just to update your collection, this is a good one to look in to. As always, the quality of the powders is always on point when it comes to Becca and the value is almost double for the price point so you will get your money's worth.
*PR Sample
A little update on my life… I'm back from my travels and finally on US time. After spending almost two months in Europe, it took me three days to beat the jet lag and it was not fun. When you have kids it's even worse because you are on their time, but the good news is, we are back to normal.
On a creative note, I decided to focus my time more on my blog since Instagram can't be worse. I refuse to focus my creativity and time on an app that limits everything that you do. I will still be present on Instagram and post on the daily but most of my time will be focused on here so expect a lot of posts coming your way.
Also if you have any request for reviews please let me know and I'll be happy to do them. It's good to be back!