Becca Cosmetics Sunlit Bronzer is the newest release from the brand. They were inspired and named by tropical places and are supposed to give a "day at the beach" look. The line has 5 different shades from a light shade that is perfect for fair and light skin tones to a dark sienna shade that will be good for dark and deep skin tones but also work for lighter skin tones as a blush.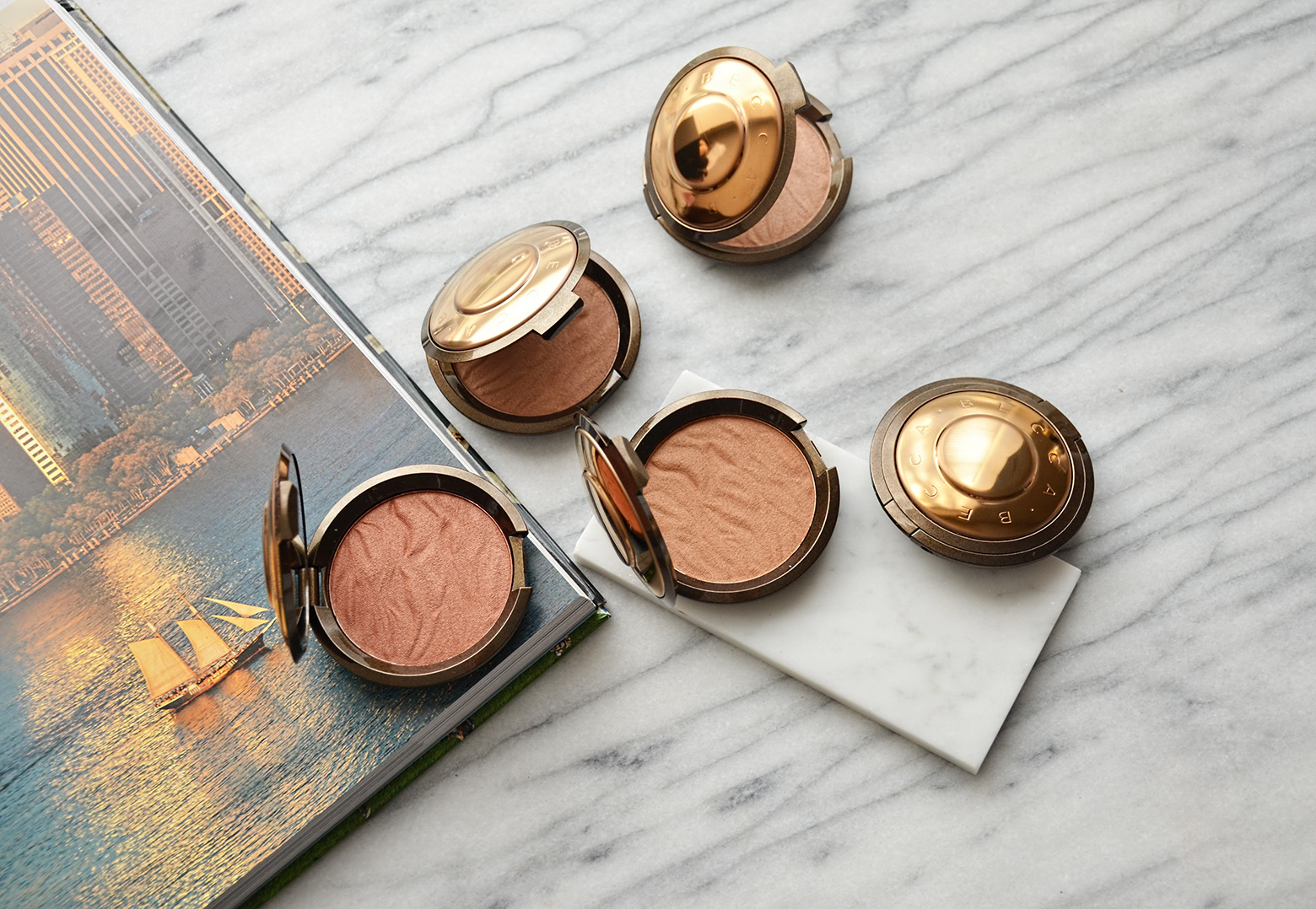 The shades in the Becca Cosmetics Sunlit Bronzer line are:
Bali Sands (soft golden beige and great for fair to light skin tones)
Capri Coast (warm golden brown and great for light to medium skin tones)
Bronzed Bondi (medium amber andgreat for medium skin tones)
Ipanema Sun (medium auburn brown and great for medium to tan skin tones)
Maui Nights (sienna kissed bronze and great for dark and deep skin tones)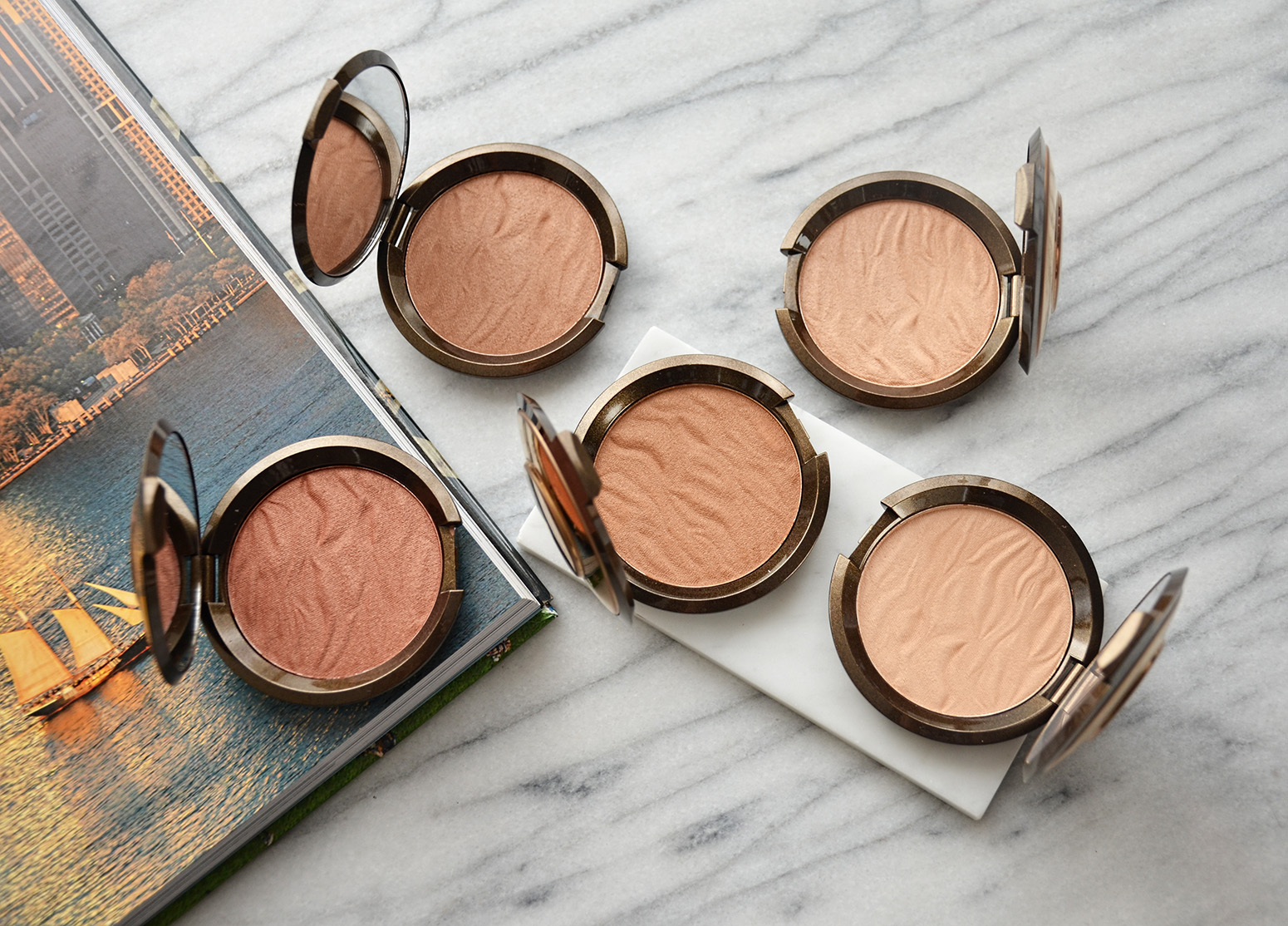 The formula of the Becca Sunlit Bronzers is very soft and creamy. When you look at the pan you can notice some shimmer but when the bronzer is applied on the skin, it just gives a beautiful bronzed glow without any noticeable shimmer. All shades have a neutral tone that provides plenty of warmth to the skin but without any orange or red.
I love how soft and velvety the powders feel. They are pigmented so you can apply just a touch of bronzer for a natural look or go all out and look like a bronzed goddess that just came back from the beach.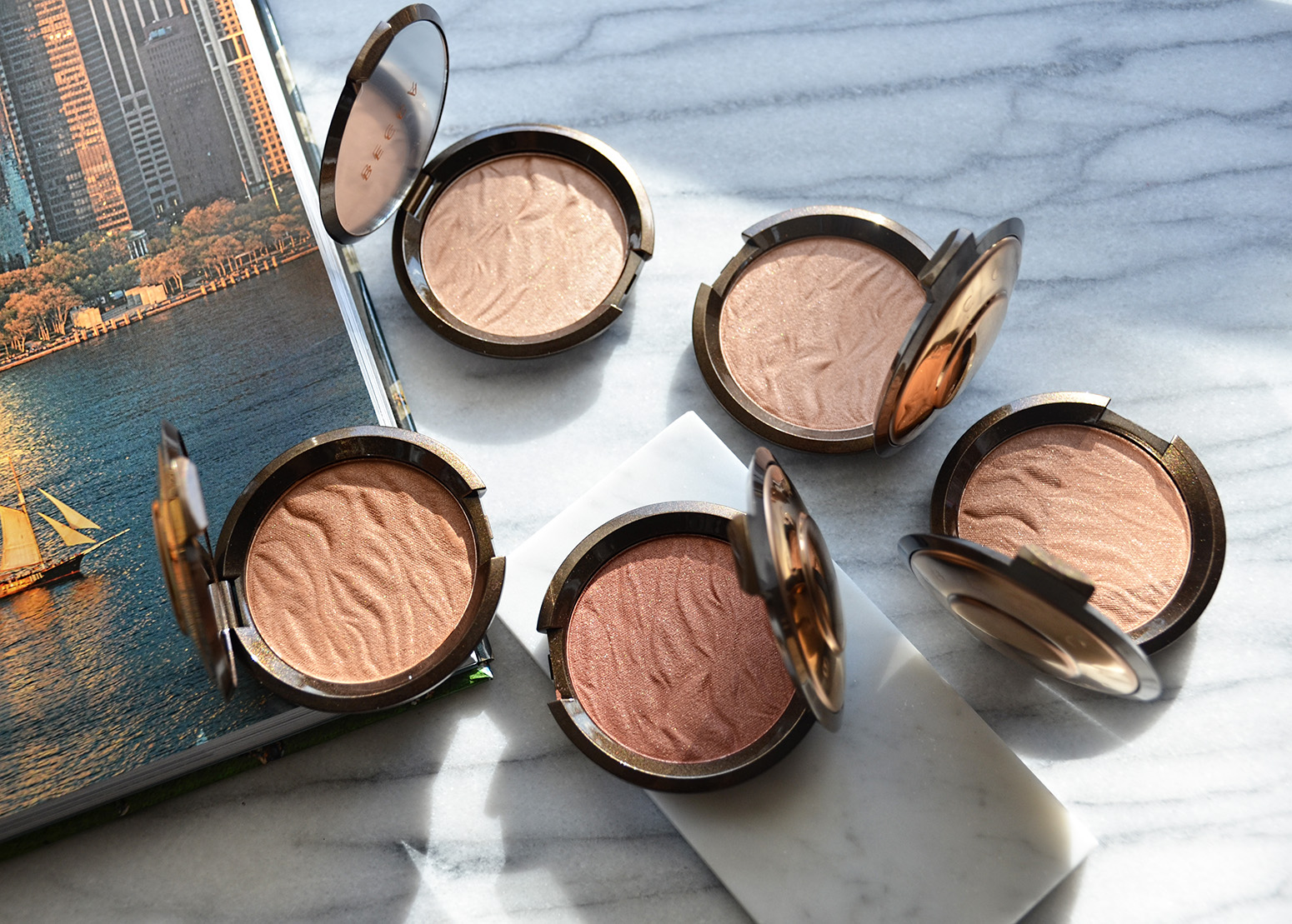 For my light to medium skin tone, both the shades in Capri Coast and Bronzed Bondi work really well. I also like to use the darkest shade in Maui Nights as a luminous bronzer.
Looking at the pan it really resonates to a beach, the pattern reminds me of a sandy beach and puts me in such a great "vacation" mood.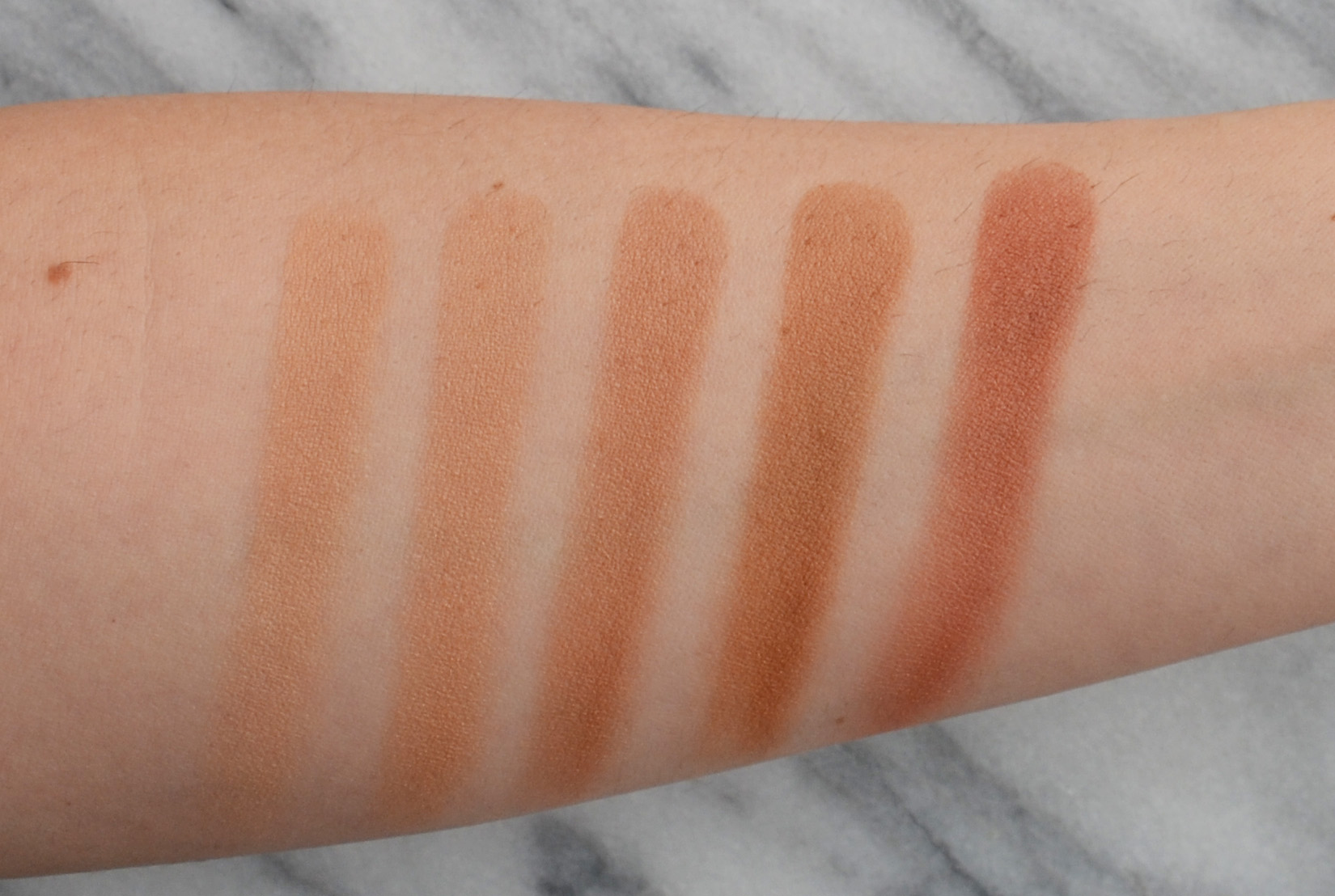 Swatches L to R: Bali Sands, Capri Coast, Bronzed Bondi, Ipanema Sun, Maui Nights
Bottom line the new Becca Cosmetics Sunlit Bronzers are a great option if you are looking for a good luminous bronzer for summer. It gives a beautiful bronze glow to the skin without being over the top and I also like that the shimmer doesn't translate on the skin so you can still go for a natural look.
The Becca Cosmetics Sunlit Bronzers are available on beccacosmetics.com and Ulta and they are priced at $38.
*PR Sample