I am back! Well not back from my trip, but back from my vacation on Santorini. I had a super relaxing vacation filled with a lot of beach time but also with some sight seeing. Would you be interested in a travel post? My blog is focused more on beauty but I would love to add some different posts to the website. Anyhow I wanted to share my new found love. An eyeshadow palette that came with me on my trip (yes I love it that much).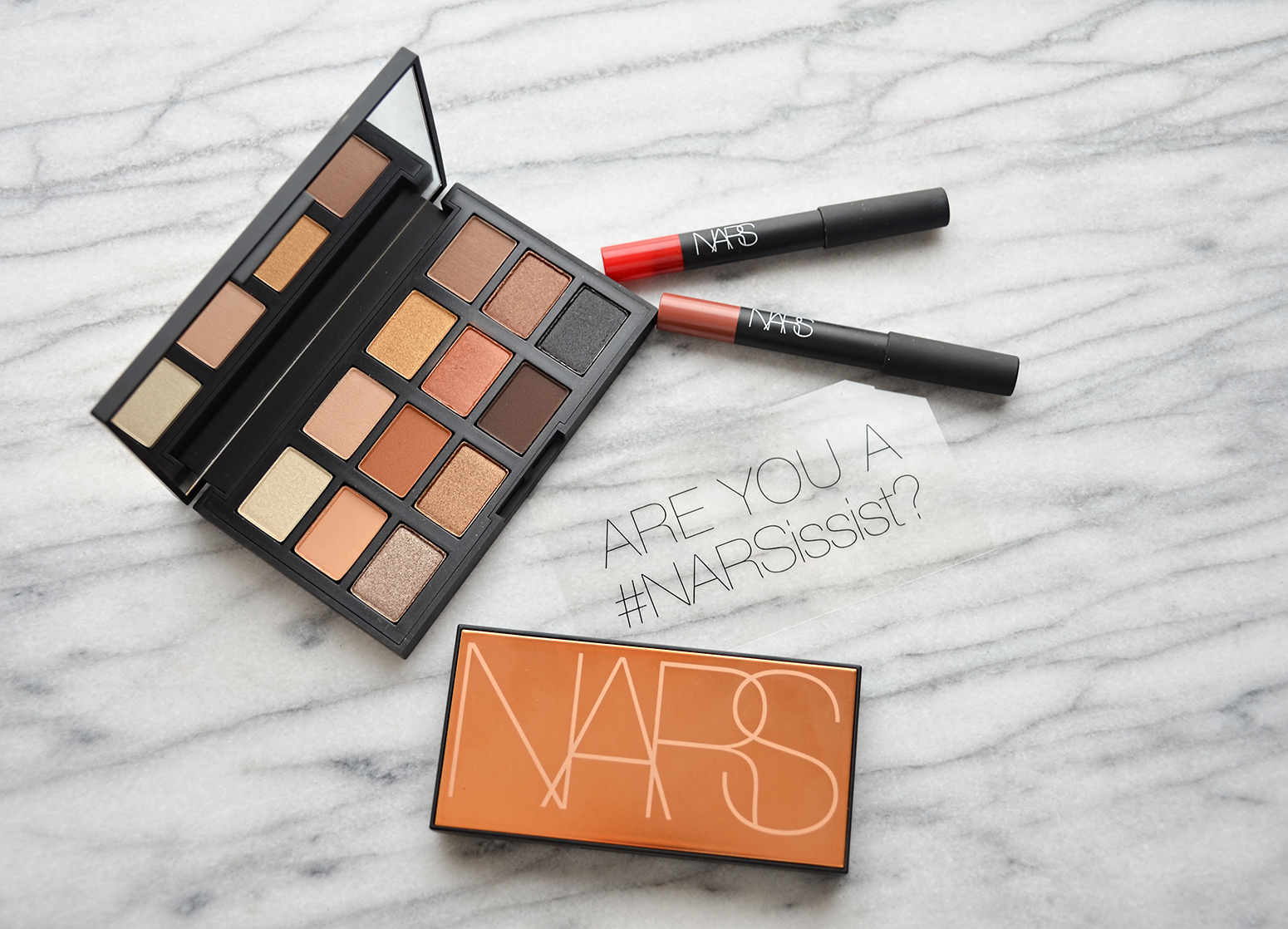 If you are a fan of warm eyeshadows, then you know all about the Nars Narsissist Loaded Eyeshadow Palette. It's a newer eyeshadow palette from Nars that is filled with a mix of matte and shimmery shades. Most of them are warm toned but there are couple of shades that are on the cooler side.
When it comes to eyeshadow palettes I think it's hard to find a perfect one. An eyeshadow palette that you will actually wear and like all shades. Well Nars did it for me and I will never look back (for now).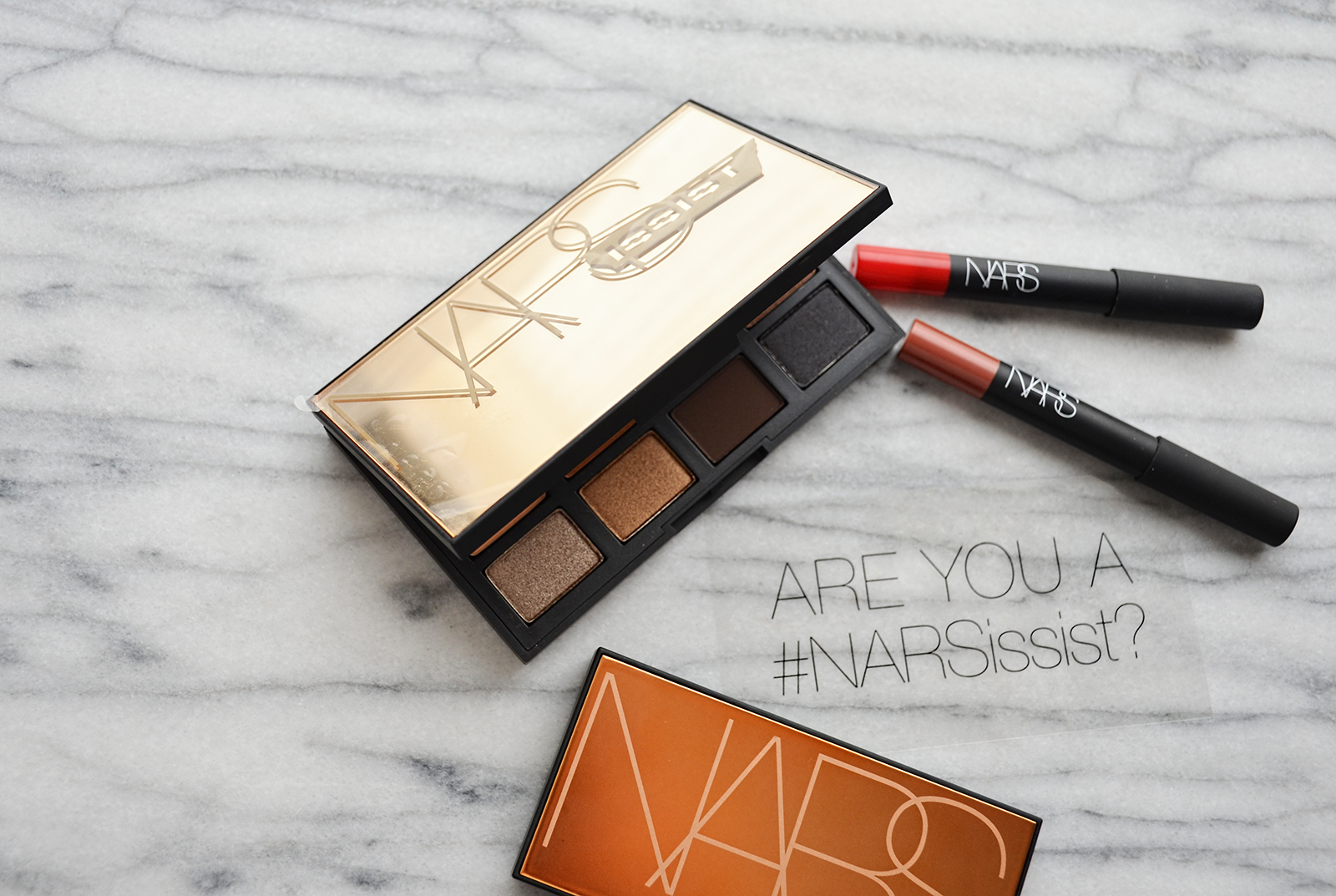 All 12 shades in the palette are creamy, pigmented and blend beautifully on the eyes. The shimmer feels almost like a mix of cream and powder (they are so silky soft to the touch) but you also hardly get any fallout.
The shades that come in the Nars Narsissist Loaded Eyeshadow Palette are:
Newbury Street (white gold shimmer)
Windsor (warm beige matte)
Privilege (gold metallic)
Dover (neutral brown matte)
Foix (peach matte)
Castille (umber brown matte)
Alnwick (copper shimmer)
Beaumaris (chocolate brown shimmer)
Splendor (pewter sparkle)
Versailles (bronze shimmer)
Montaillou (dark brown matte)
Reale (black satin)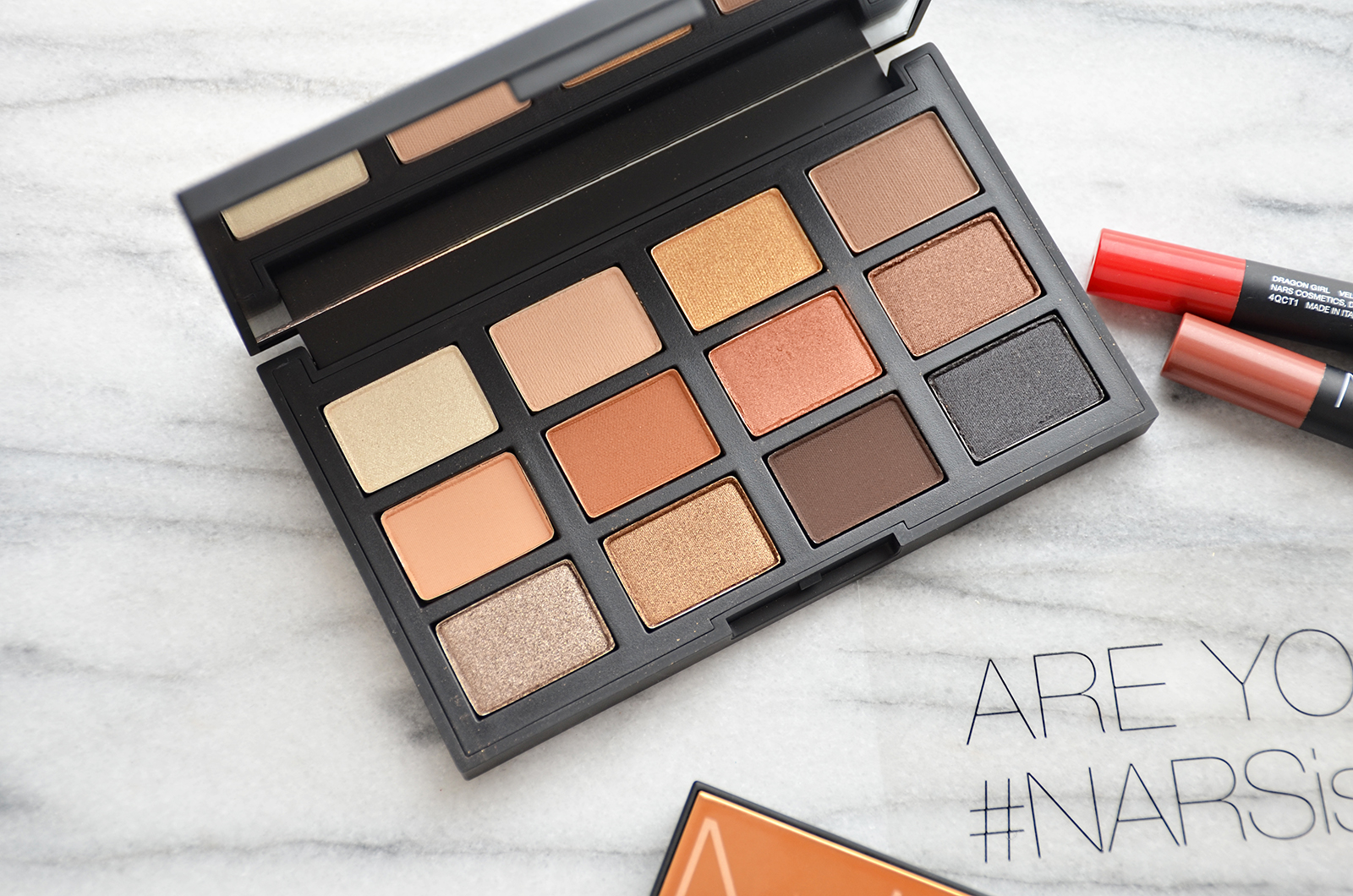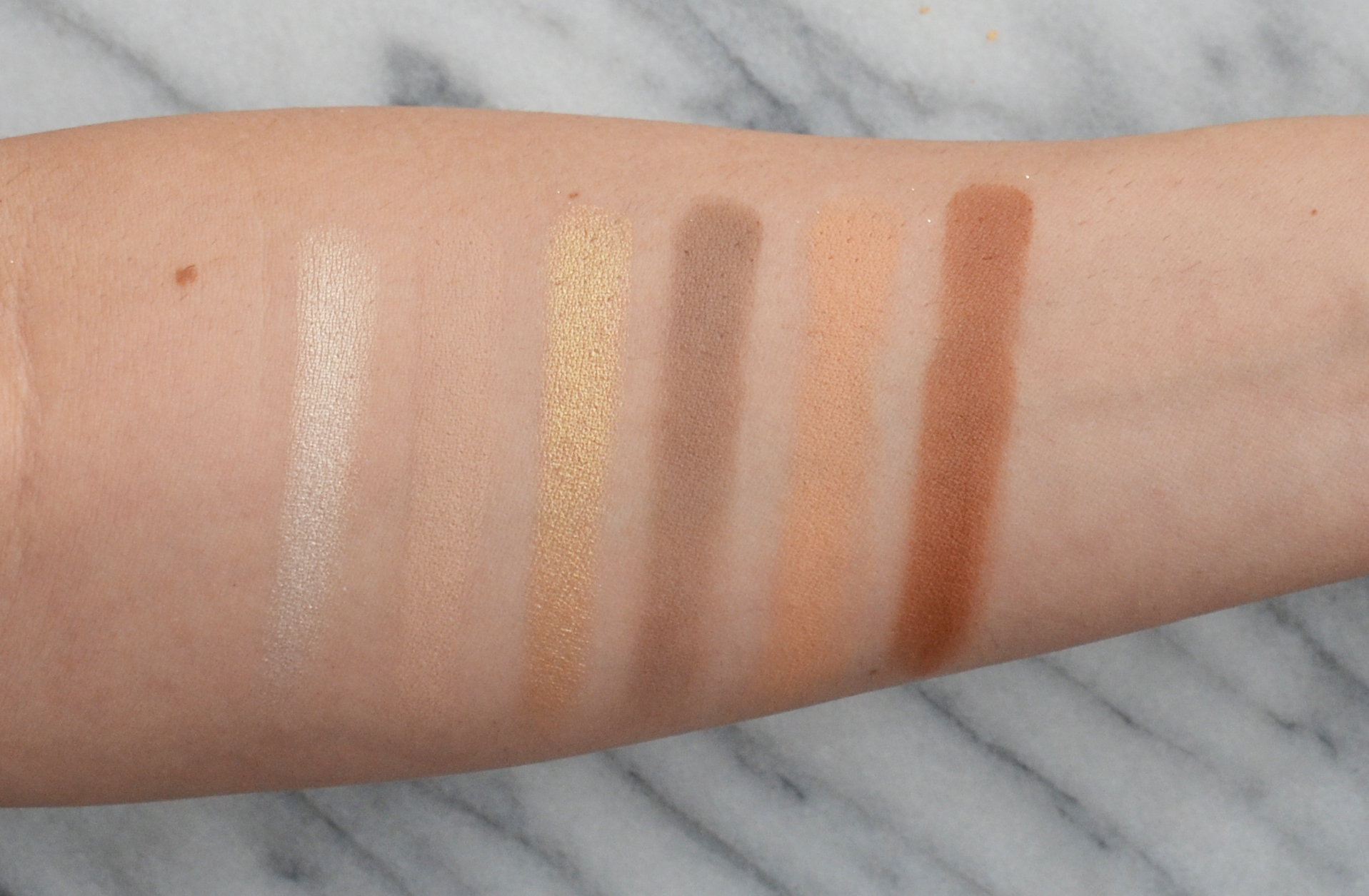 Swatches L to R: Newbury Street,Windsor, Privilege, Dover, Foix, Castille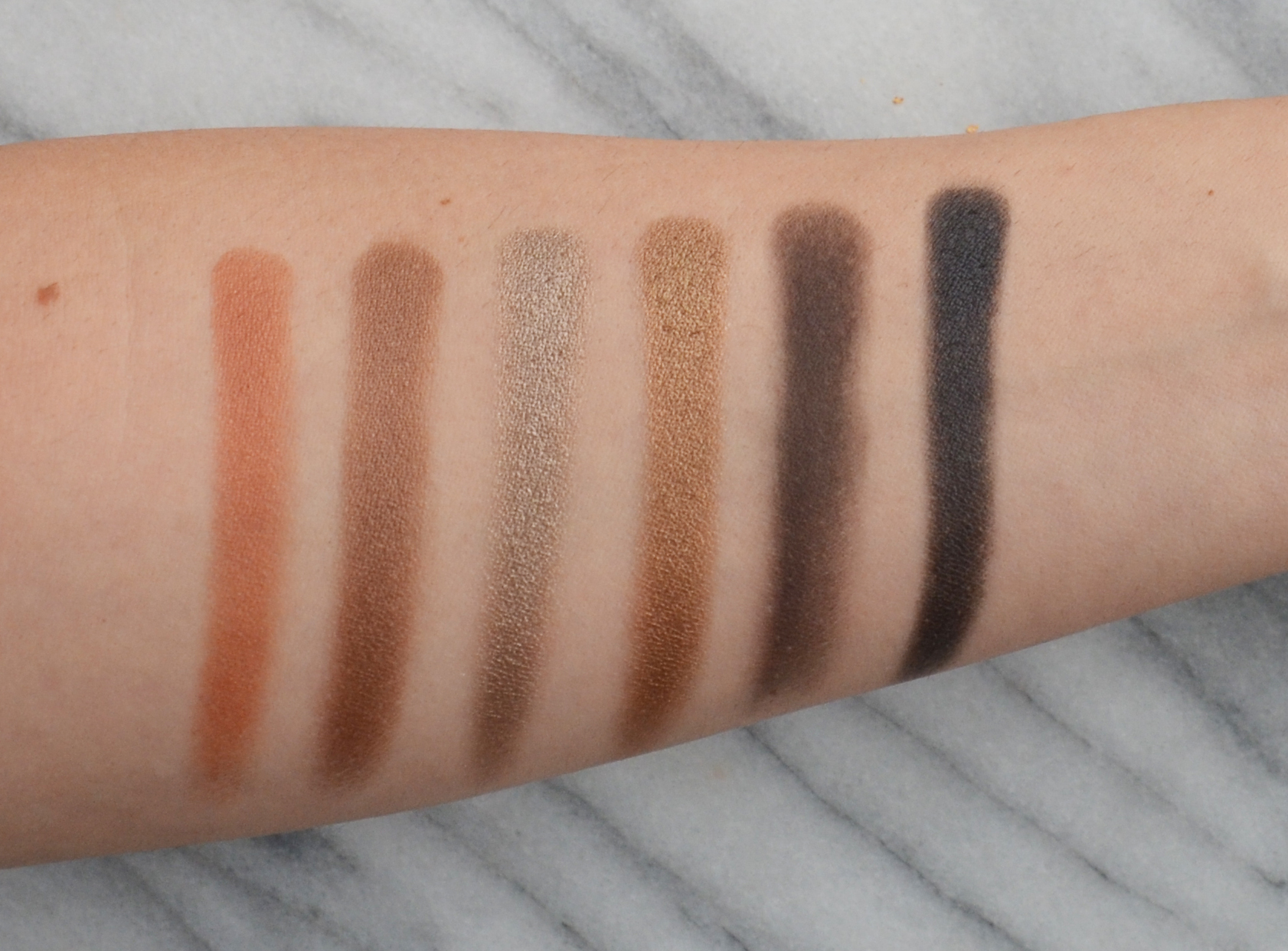 Swatches L to R: Alnwick, Beaumaris, Splendor, Versailles, Montaillou, Reale 
Bare in mind that the swatches were done on bare skin with no primer and with only one swipe so you can really see the pigment. I find that all 12 shades swatch beautifully, but also, most importantly apply really well on the eyes. Of course with the shimmers if you want more of a metallic shimmer, you can apply them both with your fingers but also use Fix + and apply them wet.
Bottom line, I love the Nars Narsissist Loaded Eyeshadow Palette. Do I think that it's a must? No. If you are a beauty lover like me you probably have most of the shades in your collection. But I do like my eyeshadows all in one place especially when I travel so I decided to get it. And I'm glad that I did because I ended up liking both the formula and all of the shades.
What was the last eyeshadow palette that you purchased? Have you checked out the new Nars eyeshadow palette?