One of the first products that I tried from Tatcha is of course the Luminous Dewy Skin Mist. It is one of their best selling products and if you are a beauty lover you probably own a bottle or two. After the release of Tatcha's first essence, I was intrigued by the product as I have never used an essence in my skincare routine so that was an instant grab.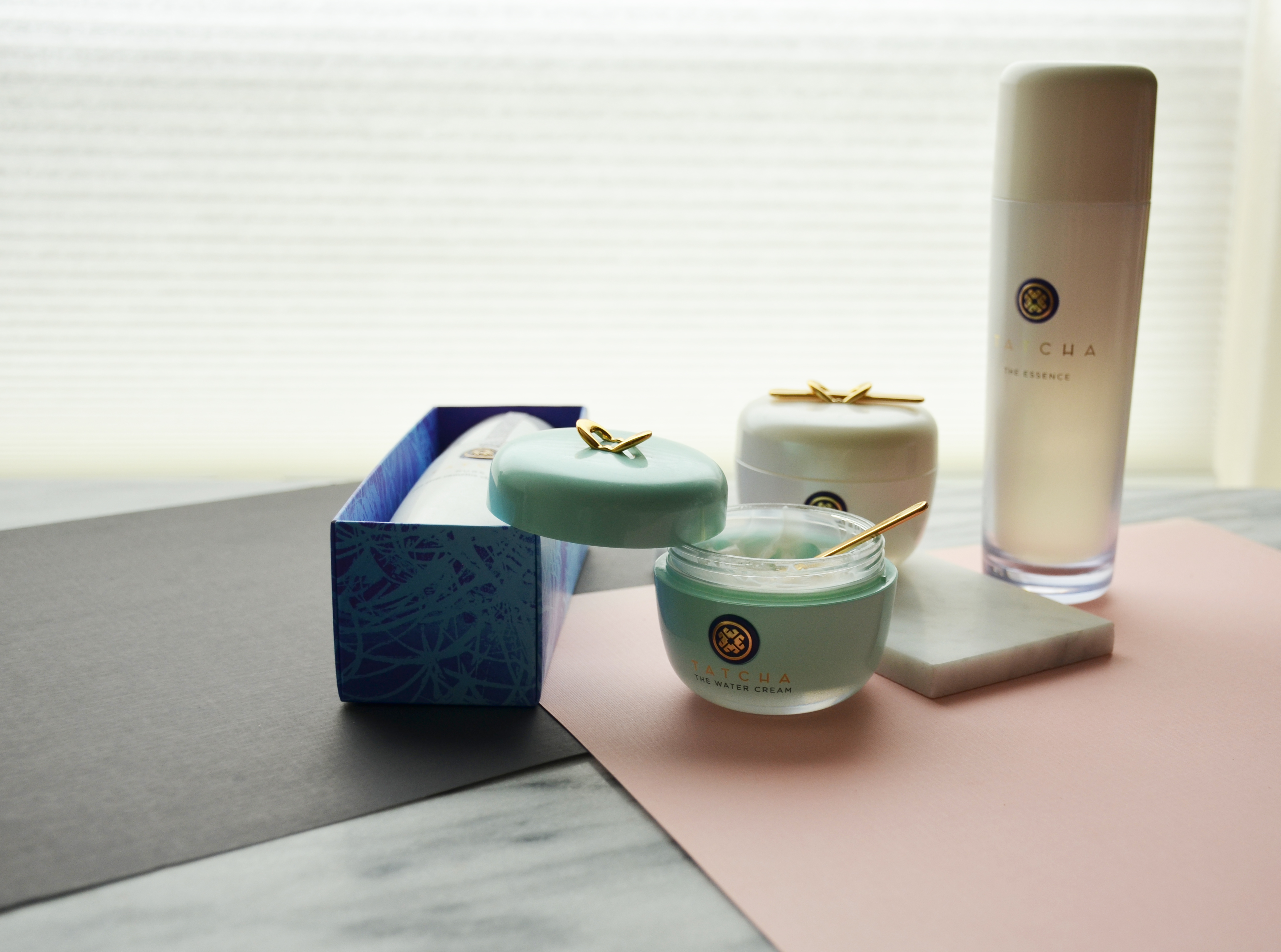 And after that I continually added more products from Tatcha to my skincare routine and I'm happy to say that my skin has been enjoying everything from the brand.
Tatcha's latest release is The Water Cream which I got a preview from so I had time to test it and share my opinion with you guys.
The Water Cream Moisturizer is an oil free anti-aging cream that promises to provides hydration, clarifies the skin and provides a shine free glow with the help of a touch of 23 karat gold. It sounds amazing right? Well, it is!
The moisturizer is formulated with Japanese nutrients and powerful botanicals like Japanese Wild Rose, Leopard Lily, Green Tea, Rice and Algae. They all contribute to hydration, tightening the pores and smoothing the texture of the skin, control excess oil and clarify the skin, while also providing anti-aging properties. The Water Cream is ideal for people with normal to oily skin.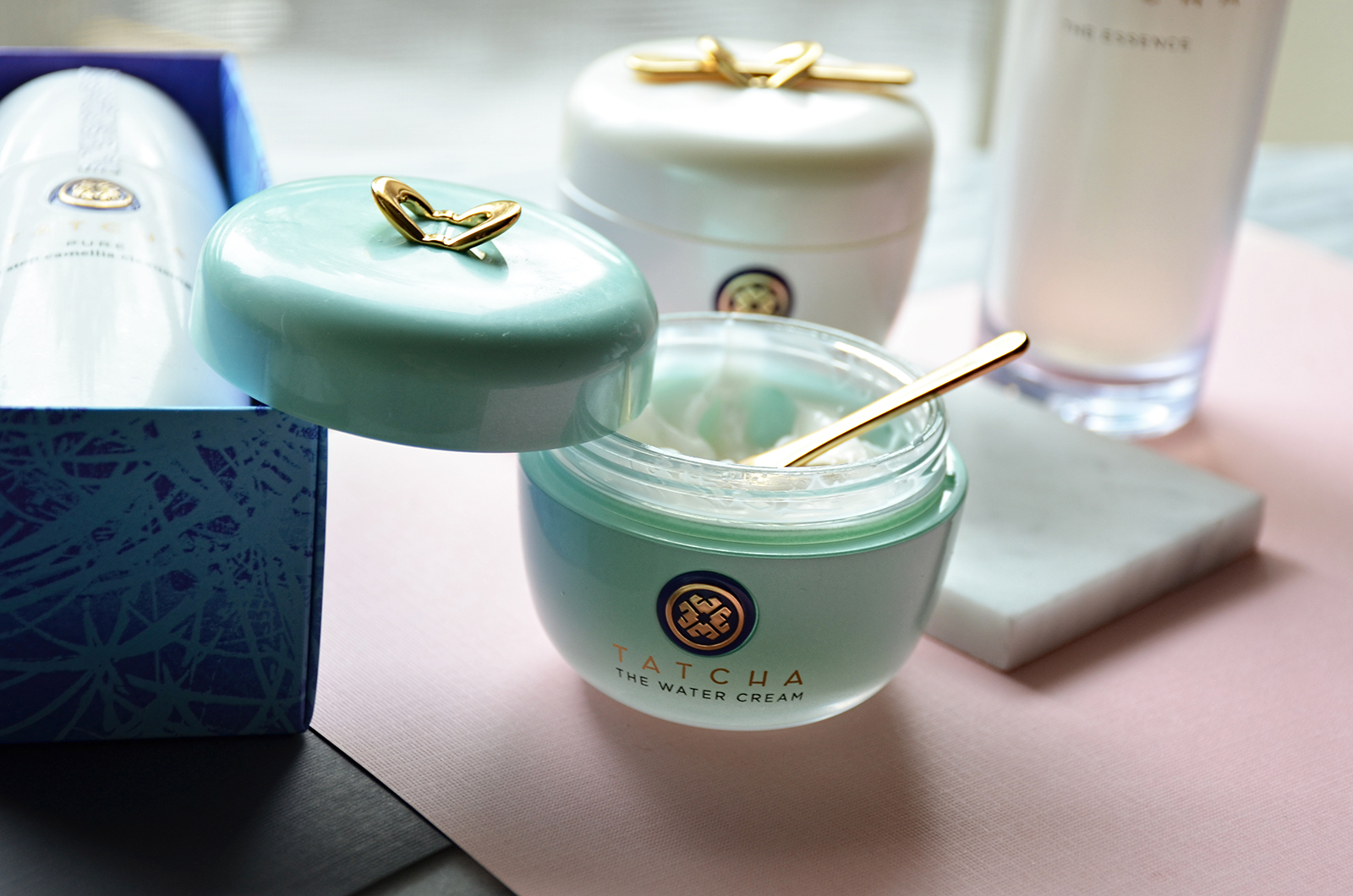 The formula and texture of The Water Cream feels lightweight with a beautiful light delicate fragrance that doesn't linger after application. You get a burst of hydration and slight cooling effect upon application. The moisturizer leaves a healthy glow to the skin without any greasiness or your skin feeling sticky. It is the perfect moisturizer to be used before makeup but you can also use it in your night time routine if you prefer a lighter moisturizer. This is a definite hit for me as it has been my go-to day time moisturizer. After using The Water Cream I've noticed that my skin looks and feels clearer and my pores feel less visible in my t-zone.
Next up, is The Essence. Tatcha The Essence is described as a daily 7 second ritual that helps reveal your softest, most youthful skin. It is a resurfacing softener that is made with 98.7% pure anti-aging Japanese superfoods and actually makes other skincare work and penetrate better in your skin.
The way The Essence works is, it plumps the skin with hydration which allows other skincare that you put after to penetrate deeper in to the skin.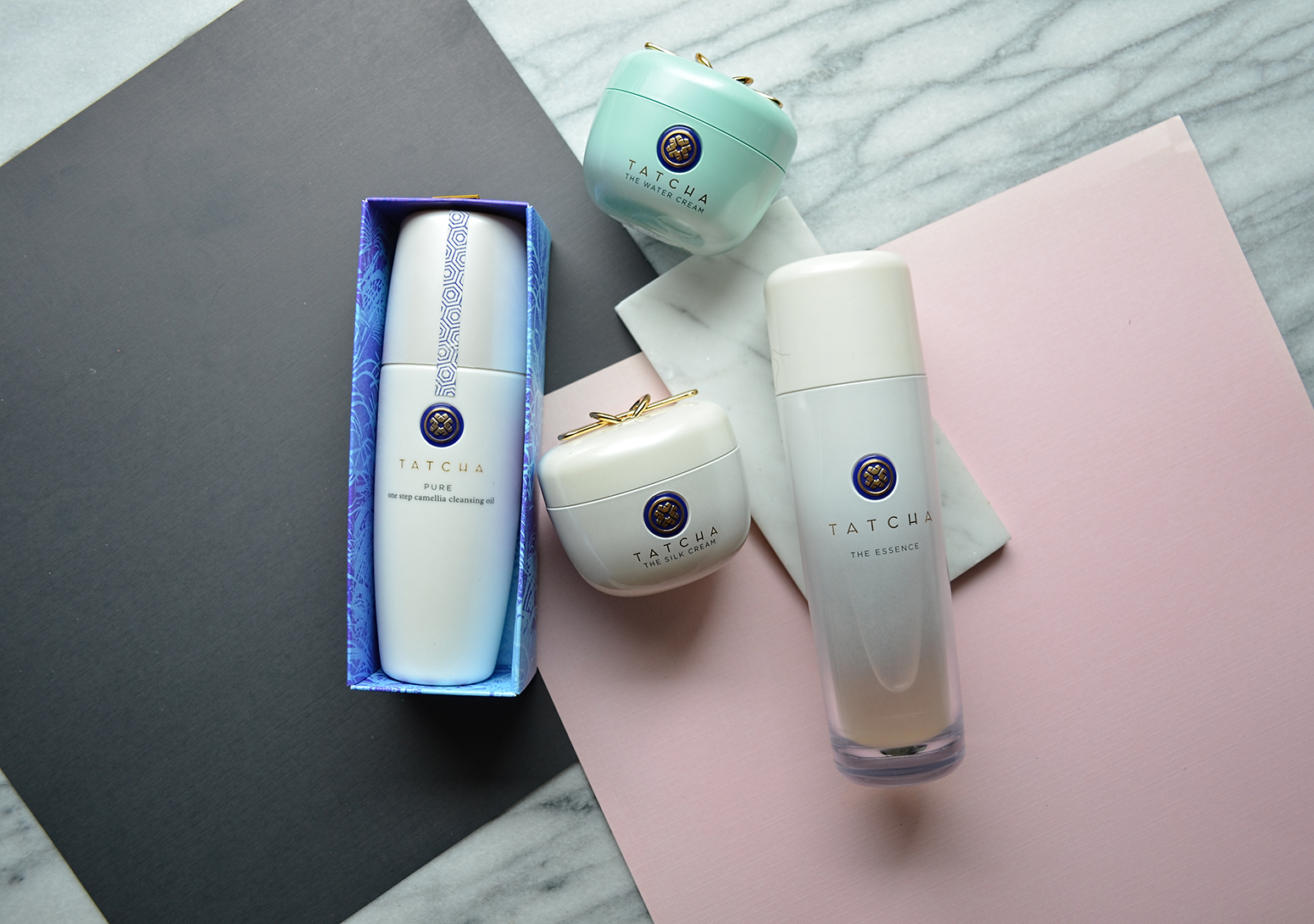 I've been using The Essence since it got releases, so more than two months both day and night. After cleansing the skin, I apply a small amount of the product using pressing motions. After that I continue with my regular skincare routine.
Since implementing The Essence in both my daytime and nighttime skincare routine I've seen improvements in my skin texture, pore size and my skin has been looking all around more plump and youthful. I'm not sure if it's only The Essence contributing to that or it's the combination of products in addition to The Essence that are working great for my skin. Anyhow, it's safe to say that I will keep using The Essence and repurchase when I run out. It's an extra step in my skincare routine but totally worth it.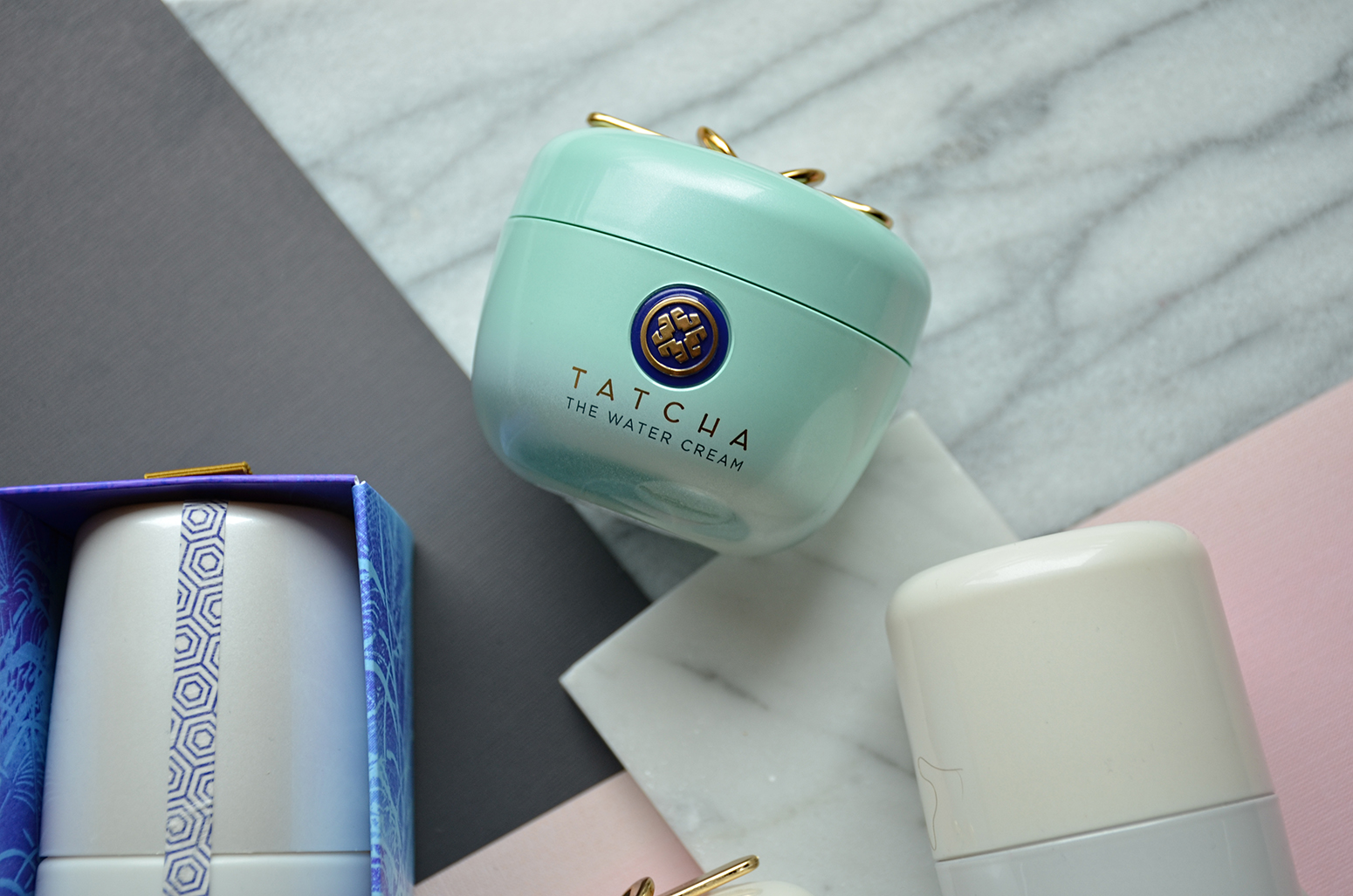 For removing my makeup I've been reaching for the Tatcha Camellia Cleansing Oil, a two in one makeup remover and cleanser. It contains a blend of Camellia Oil and Rice Bran Oil which help cleanse and nourish the skin without leaving any greasy residue.
It is a one step makeup remover because it literally removes all your makeup (even waterproof) and doesn't leave any residue which requires for a second cleanse. The recommended use is to apply 1-2 pumps on dry face and hands using circular motions. The oil is safe to use all over the face and gentle enough to be used on the eyes. After application the oil emulsifies into a milk melting away any makeup and impurities that you have on your skin. You can then rinse with warm water. The Camellia Cleansing Oil is suited for all skin types and it's made without any harsh ingredients and mineral oil.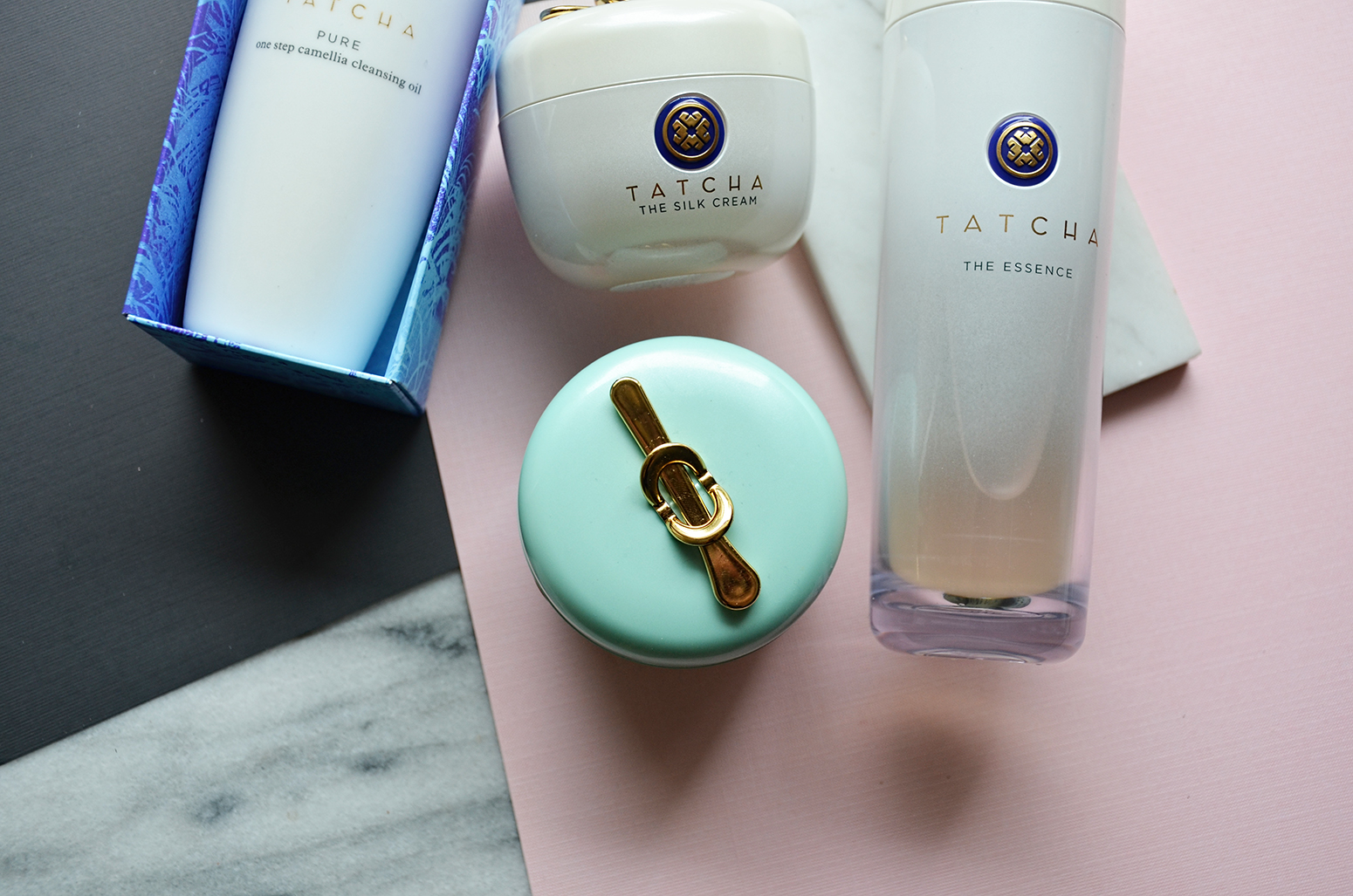 Tatcha The Silk Cream is a rich but weightless gel cream that gives your skin soft and smooth luxurious feeling. It's made with liquid silk protein which helps with hydration, Hadasei-3 complex, a trinity of anti-aging Japanese superfoods, which restore a healthy-looking glow and Akoya Pearl extract helps support natural collagen.
Since the moisturizer is rich, it is recommended for dry, normal and combination/dry skin. I really like the feel of The Silk Cream. I love it because it gives a splash of hydration and feels super rich and luxurious but it also sinks in beautifully and doesn't leave you with a greasy or sticky feeling.
If you have problems with dry skin and need a good hydrating moisturizer but don't like the heavy feel, The Silk Cream is a great option. If your skin is more on the normal side I would go with The Water Cream which I'm currently using.
Bottom line, my skin loves Tatcha skincare. Both The Water Cream and The Essence are in my daily skincare routine and The Camellia Cleansing Oil has been my go-to when it comes to removing my makeup.
Next on my list to try from Tatcha is their Pore Perfecting Sunscreen and Luminous Dewy Skin Night Concentrate.
*The Essence was purchased by me. The Water Cream, Camellia Cleansing Oil and The Silk Cream were provided by Tatcha for review consideration