Sephora recently added a new and exclusive brand to their stores, The Estée Edit by Estée Lauder. The new line feels more youthful and edgier than her regular line and the white and blue packaging is just gorgeous. All the products are inspired by Estée herself and Guest Editors such as Kendall Jenner and Irene Kim. The line has everything from makeup to skincare and body care.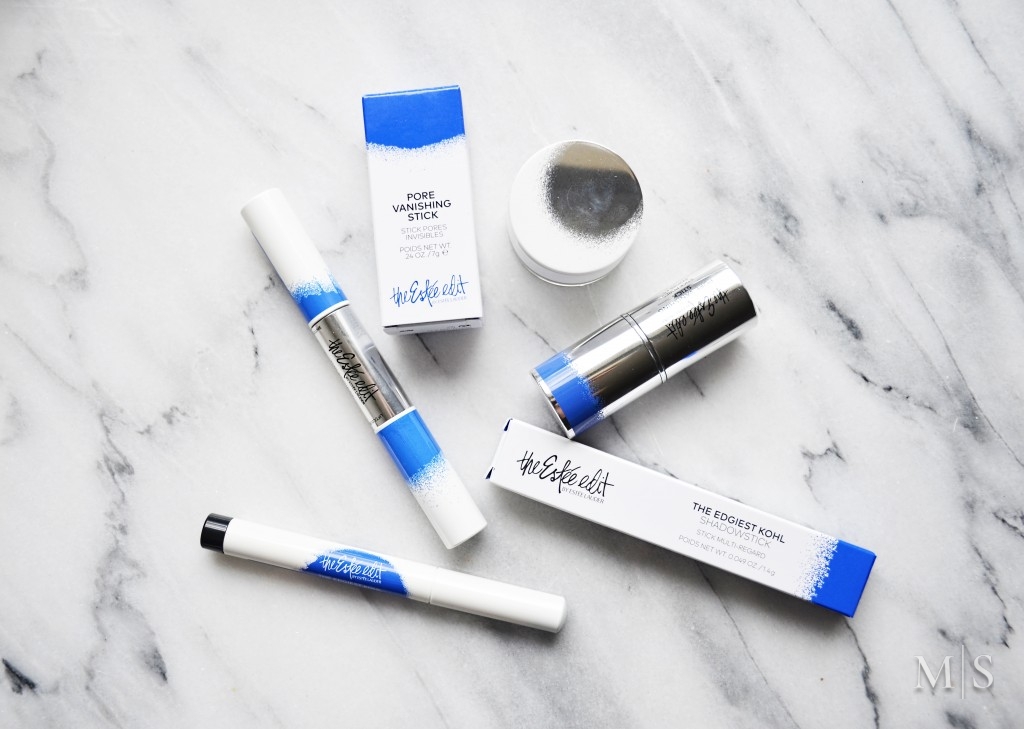 I received four products from the line to test out and I have to say I'm pretty impressed by everything.
The first product I tested out is the Pore Vanishing Stick, a blurring primer in a stick form that has a tinted inner core to help assure the formula is for every skin tone and an outer ring that controls oils and keeps you matte. The claims are that it helps to blur out pores, creates even skin tone and minimizes shine and oil.
Because it's in a stick form it's super easy to use, I just swipe the stick on places where I have visible pores and I'm good to go. The formula of the product feels very similar to other pore minimizing products on the market like the Benefit POREfessional or the MUFE Smoothing Primer, meaning it provides the same blurring effect and your skin feels very smooth to the touch.
You can use the Pore Vanishing Stick on it's own just to blur out any visible pores and also even out the complexion or you can use it under foundation as a blurring and mattifying primer. The stick form comes in handy for when you're on the go and it's the prefect bag size, plus the product hardly needs any blending.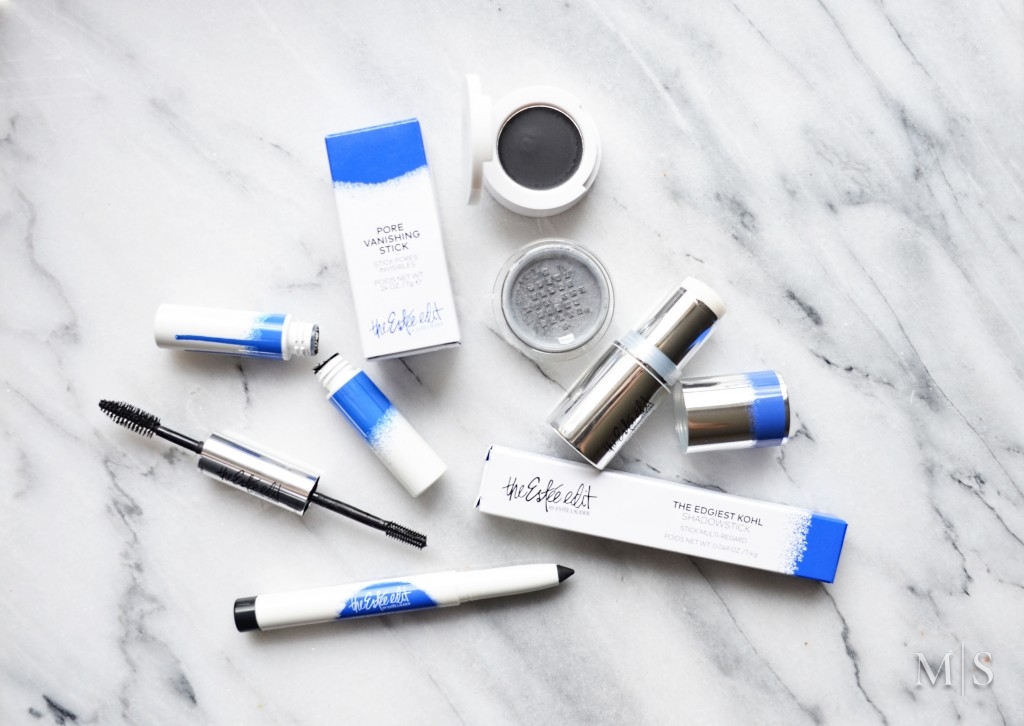 The second product I tried is The Edgiest Kohl Shadowstick in Black Viper, a Jet Black cream eyeshadow in a stick form. Now I don't really wear a lot of black eyeshadows but I can see how this would make a great base for a smoky eye or just a quick way to do a simple black smoky eye. The formula is creamy but not as creamy that it slides off. It blends easily and it stayed put with no creasing through the day. Black Viper is also nice as a black eyeliner, I use it to draw messy lines and just smudge them for that grungy and messy look. The line has ten available shades and there are some pretty neutral shades that are on my list to try.
Another great eye product is the Metallishadow Creme + Powder, a cream and loose powder eyeshadow combo. They feature a highly pigmented cream eyeshadow that you can use as a base for the loose metallic powder. The line has only three available shades and I got the shade in Black Star, a black cream shadow with silver loose pearl. Again this combo is great for people who like to wear a dark black or gray smoky eyes. The cream eyeshadow acts like a sticky base so the application of the loose shimmer is not messy. You get a nice pigmented shimmery grey smoky eye when they're used together or you can use the base or the shimmer on their own and get different looks.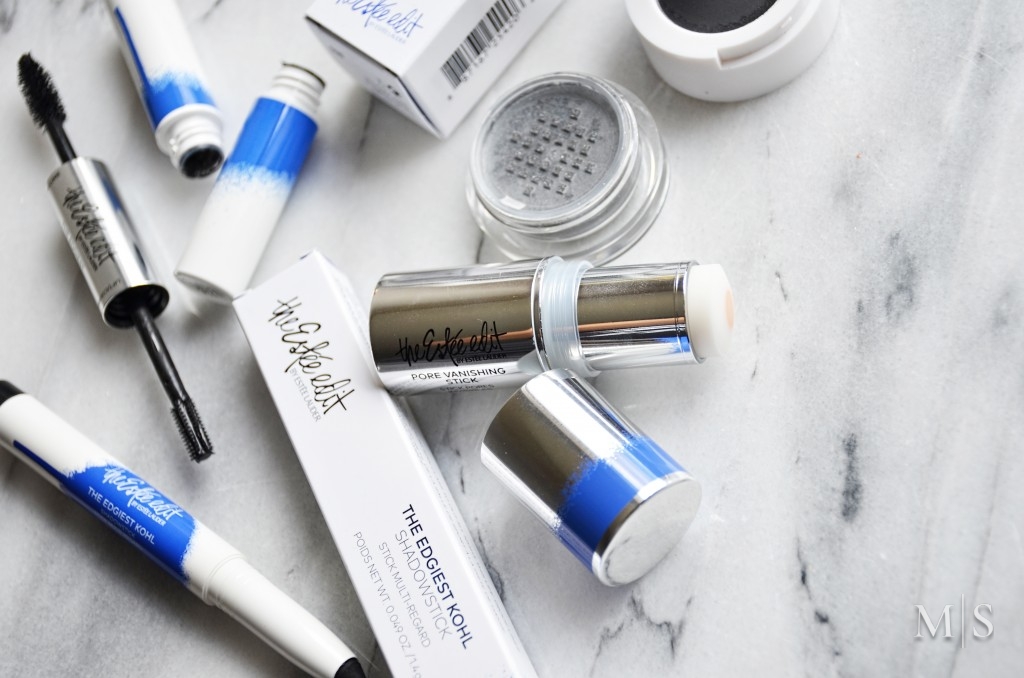 And lastly The Edgiest Up & Out Double Mascara, a double ended mascara that adds volume, lift and curl to your lashes. I'm a fan of double ended mascaras since you usually get the best of both worlds, I like when a mascara gives volume but also holds a curl and adds length. The mascara claims to be a 15h wear mascara which I didn't test for that long but I can say that it lasted pretty good for around 8h. The smaller end brush is also nice for the lower lashes since the size is perfect for precise application. The mascara did what it claims to do and most importantly it stayed put and didn't flake or smudge through the day.
And that's my roundup of The Estée Edit by Estée Lauder line.I really liked everything that I tried and want to try more products. Next on my list are the Flash Photo Powder, couple of the blushes and some lip products that look awesome.
The line is exclusive to Sephora and you can find it both online and in stores.
*PR Samples