Spring weather is finally here and hopefully it is here to stay. There's something about spring weather than makes me think of natural, glowy and dewy cheeks so whenever the weather changes, my cream blushes come out to play. Cream blushes are really nice for the warmer months because they're very easy to use and they look more natural and not heavy on the skin.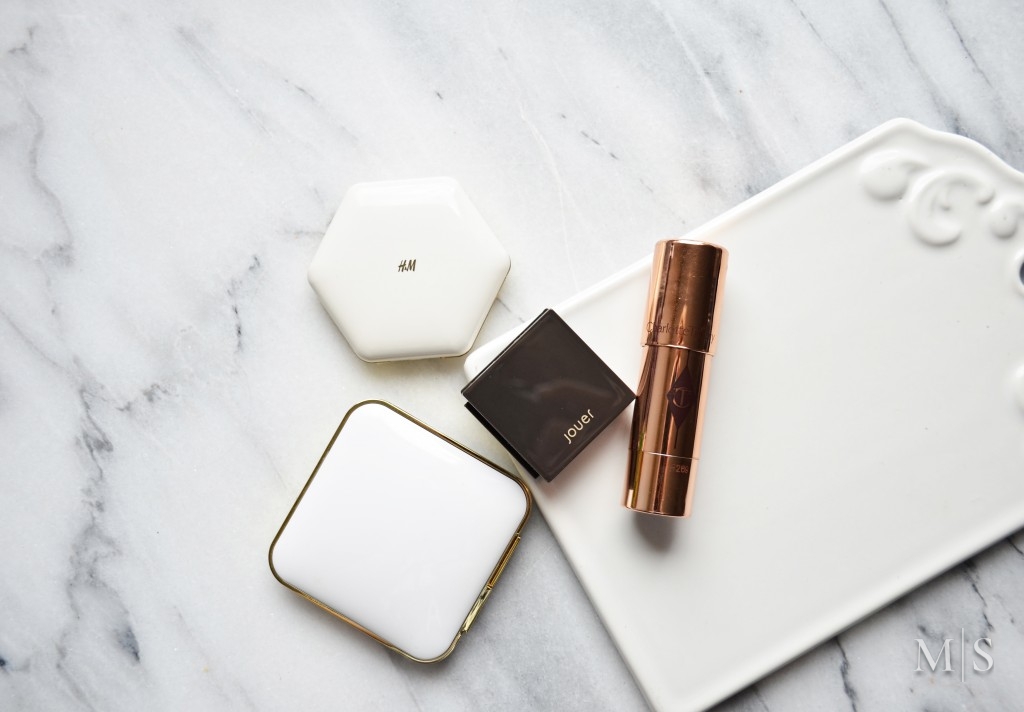 I have four favorite cream blushes that I reach a lot during the warmer months. I like some because of the formula and some because of the shade and finish. All in all they all have a really nice formula and don't feel sticky on the cheeks.
I prefer my cream blushes to be pigmented but not as pigmented that you have to be careful with application, not sticky and I don't like them when they don't dry down and feel tacky on the skin. All four of the ones I'm going to share with you are great options if you like a good pigmented blush that blends out very easy on the skin and looks pretty natural.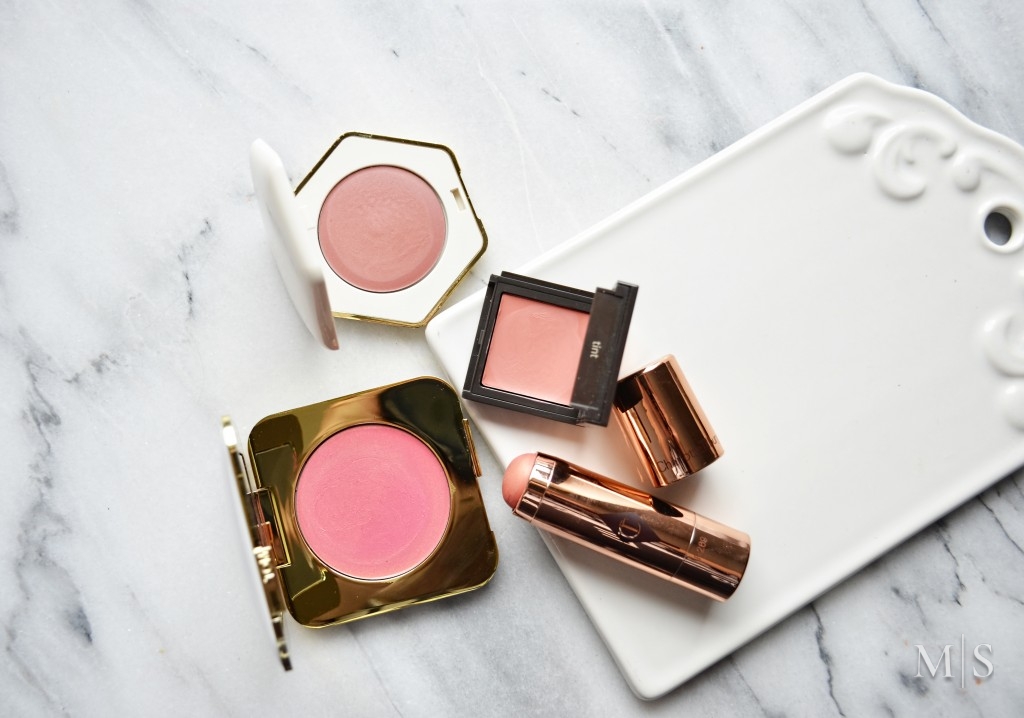 First we have Tom Ford Cream Blush in Pink Sand, a beautiful sheer pink blush with gold shimmer, now when I say shimmer I mean more of a golden sheen finish. The shade reminds me a little bit of a cream version of Nars Orgasm blush meaning it gives the same pink golden cheeks. This blush is on the lighter side so I recommend it for people with light to medium skin, everything darker than that and the blush will not show up.
On my light to medium skin it gives a really nice subtle pink flush to the cheeks and makes my cheeks look very glowy so I don't have to use a highlighter if I don't feel like it. The Tom Ford Cream Blush in Pink Sand is part of his Summer collection, I got it last year but he also brought it back this year so it's in the same beautiful white with gold packaging.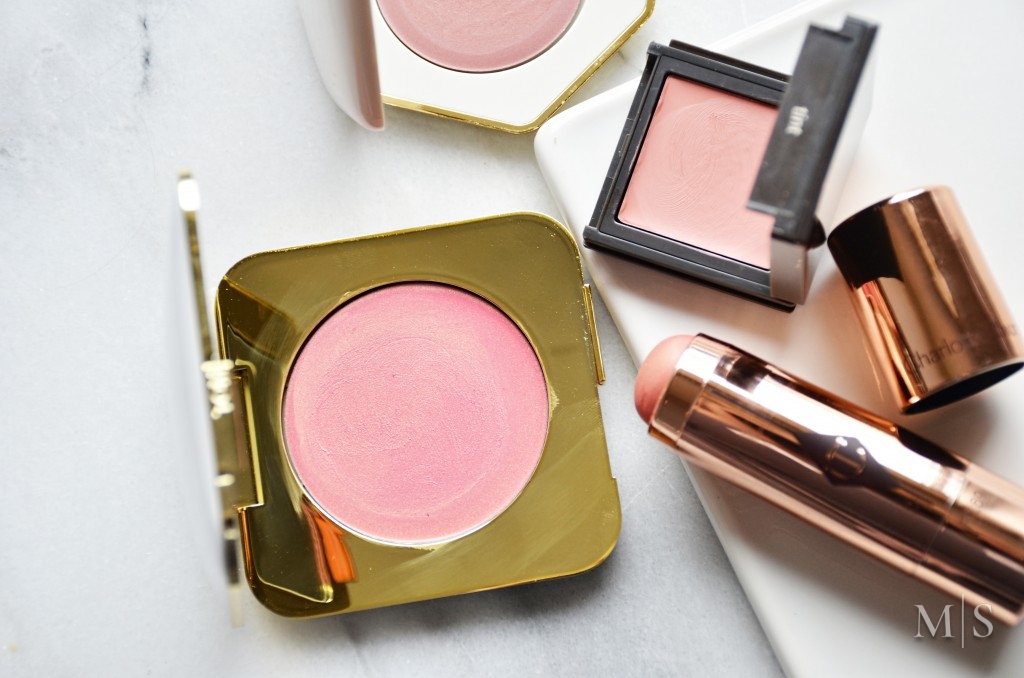 A more affordable option with almost a drugstore price are the H&M cream blushes. They have five available shades online but I think if you have a beauty counter in your local H&M store they might have more options.
I have the shade in Cameo Brown, a matte mauve nude shade that literally goes with every look. H&M cream blushes also have a beautiful white packaging with gold but it doesn't feel as luxurious as the Tom Ford packaging, it's more plasticky but still photographs beautifully. The formula of the H&M Cream Blushes is also pigmented and they blend really nicely. The finish is less dewy but more on the natural side. They're a great affordable option if you're looking for a good cream blush but don't want to break the bank.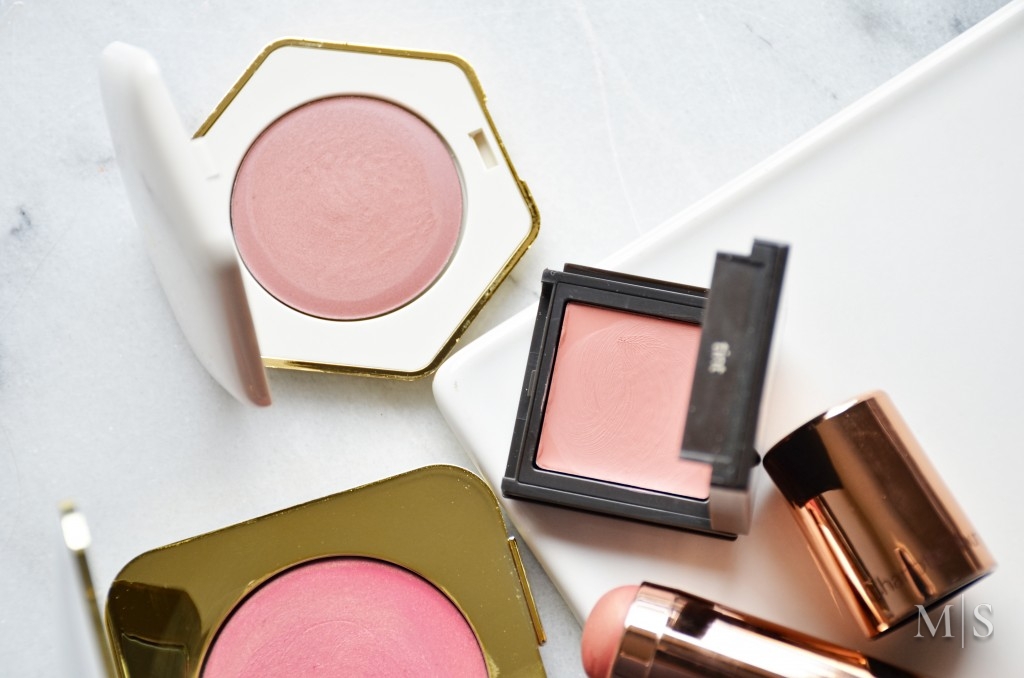 Cream blushes in a stick form are also a nice option and super easy to use. Charlotte Tilbury's Beach Sticks are one of my favorite cream blushes that come in a stick form. She has five available shades and the shade in Moon Beach is my go to shade for spring and summer.
Moon Beach has a very similar finish to Tom Ford Pink Sand, the only difference is that Moon Beach is more of a peach and TF Pink Sand is on the pinky side. It gives the same dewy healthy look to your cheeks and it's also meant for light to medium skin tones.
And last but not least the Jouer Tint in Petal, a beautiful soft rose pink shade with a matte finish. You can wear the Jouer Tints as sheer blushes but you can also wear them on the lips. They're very easy to apply, you can use your fingers for application and blending and you will get a natural flush of color. They have nine available shades and if you're looking for some good spring/summer options Honeysuckle (soft poppy peach) and Whisper (shimmering golden pink) are both beautiful shades.
Are you a fan of cream blushes? Let me know if there's one that I absolutely need to try in the comments below.