LORAC recently launched their Summer 2016 collection and they have some pretty nice new products to offer. Of course with summer it's all about the bronzed glowy skin so the line has four new Light Source Illuminating Highlighters. The highlighters are supposed to bring luminosity and brightness to your face which we're all looking for all year round.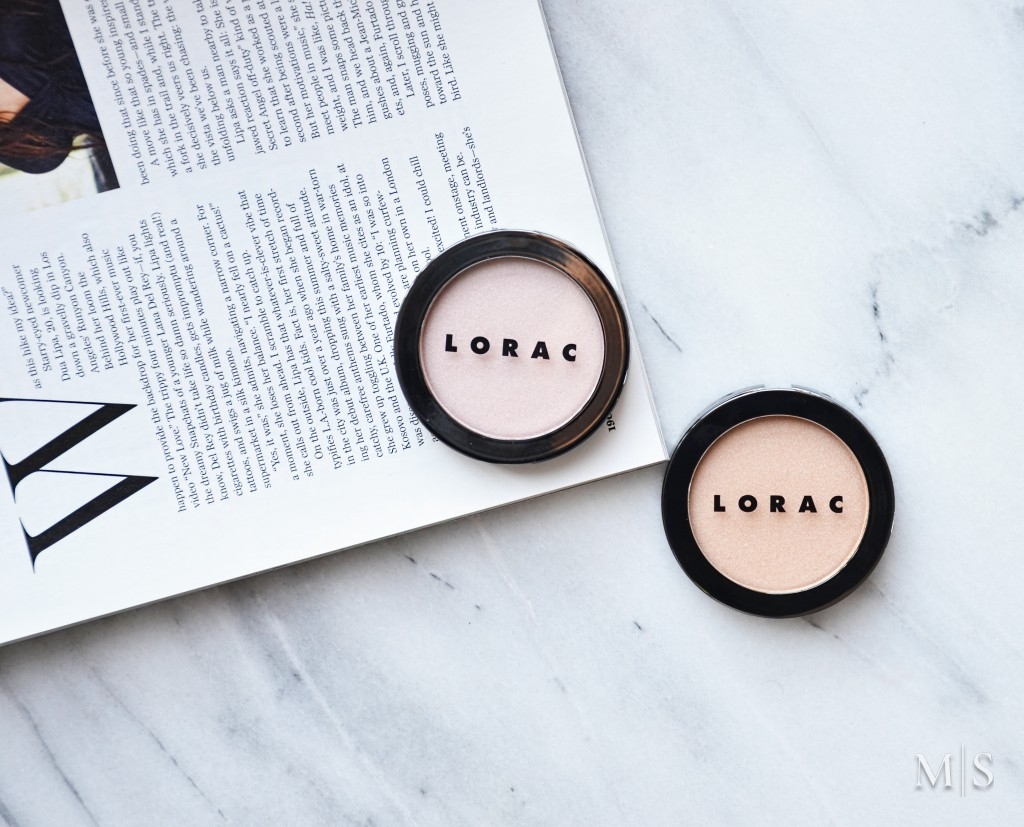 The formula of the highlighters is infused with anti-aging antioxidants and light diffusing soft focus pigments that give a silky smooth luminous glow, no glitter or visible shimmer here.
The line has four shades in: Starlight (white opal), Daylight (soft gold), Twilight (light bronze) and Moonlight (pink pearl).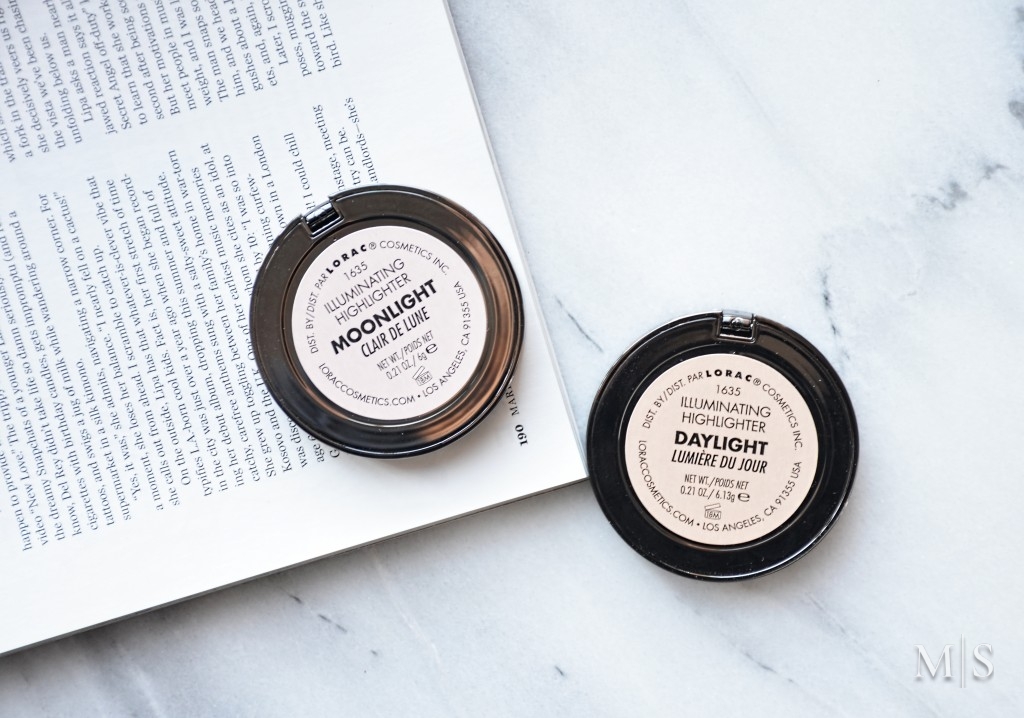 I got to test out two of the four available shades in Moonlight and Daylight. The formula of the highlighters feels super soft and pigmented. What I like about these is the texture and the finish, they don't appear overly frosty or shimmery on the skin. If you use a light hand you can get a nice "daytime appropriate" glow that appears as a luminous glow on the skin, you just get that "glow in within" look but you can also pack them on if you like a more intense highlight.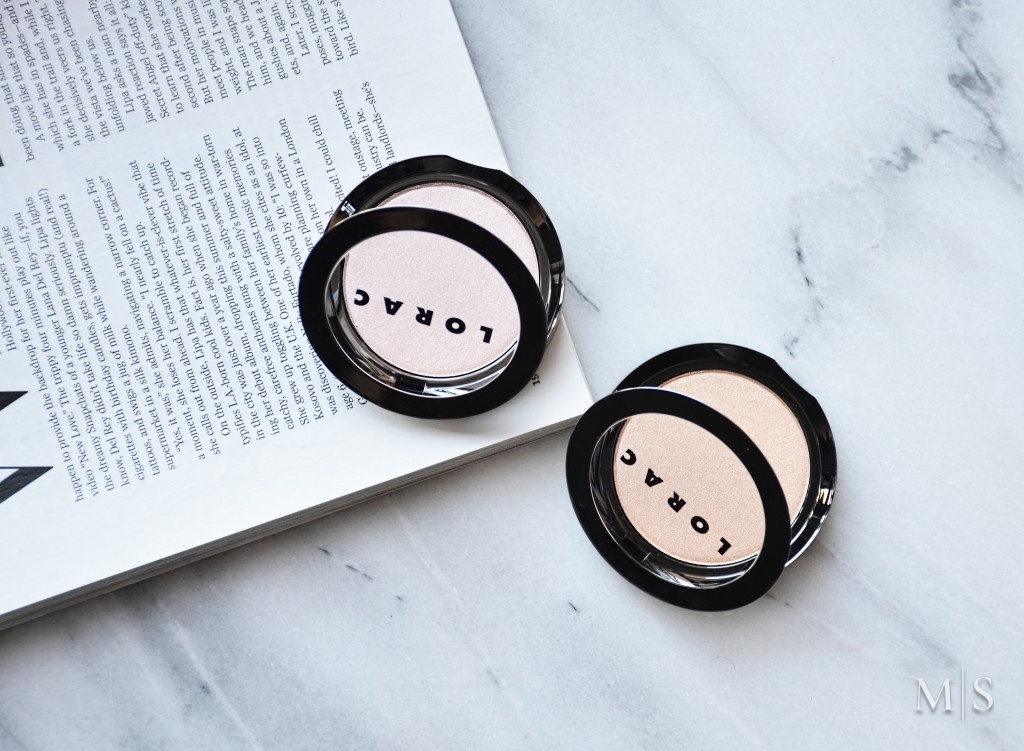 Both shades that I have are really nice but I prefer Daylight on my skin since cooler toned and pinky highlighters don't suit me. I would recommend Moonlight for people with fair to light skin tones who prefer their highlighter on the cooler side. Daylight is great for light to medium skin tones as it's not overly golden, it's that nice shade of pale champagne gold that suits a lot of skin tones.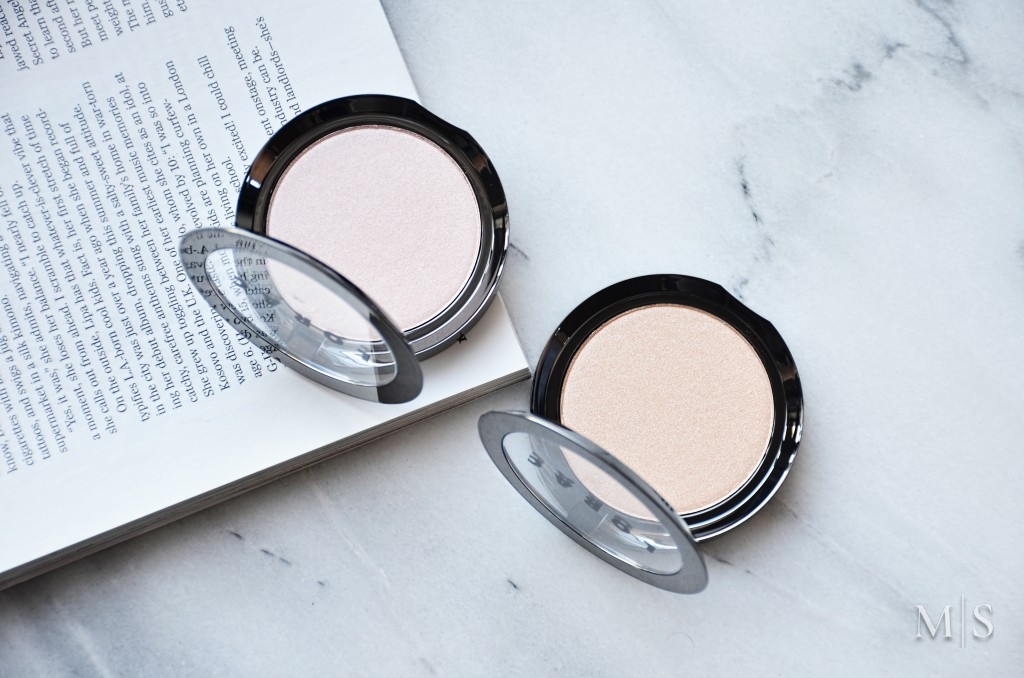 What I also like about the LORAC Light Source Illuminating Highlighters is the very sleek black magnetic packaging and that they're also not bulky so they store really well. They're also paraben-free and cruelty free which is a huge plus.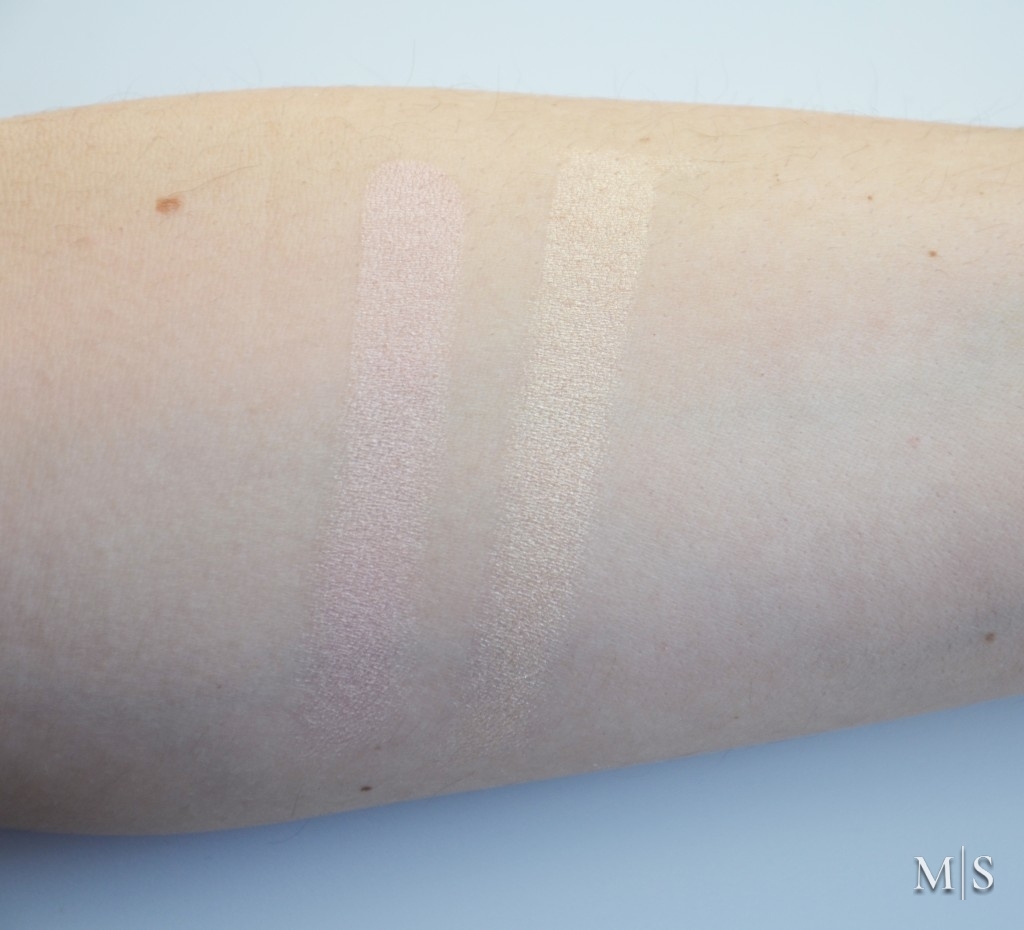 Swatches L to R: LORAC Light Source Illuminating Highlighter in Moonlight, LORAC Light Source Illuminating Highlighter in Daylight
All in all I really like the LORAC Light Source Illuminating Highlighters. I think they're one of those highlighters that look more natural on the skin and give you a beautiful glow without looking over the top.
Their whole Summer 2016 collection looks amazing so next on my list to try are the Take Me to TANtego TANtalizer Bronzer Palette and Brush Set and the new Alter Ego Lip Liners.
Are you getting excited for all the Summer 2016 collections? I think I'm most excited about them since the makeup is lighter and everything is so colorful, bronzed and glowy.
*PR Sample