The Nars Coucher de Soleil Cheek Palette is a limited edition palette from the brand that is a Nordstrom exclusive. Nars released two palettes for the summer and Coucher de Soleil Cheek Palette is the darker of the two. I opted for the darker one since the lighter one looked very similar to last year's release.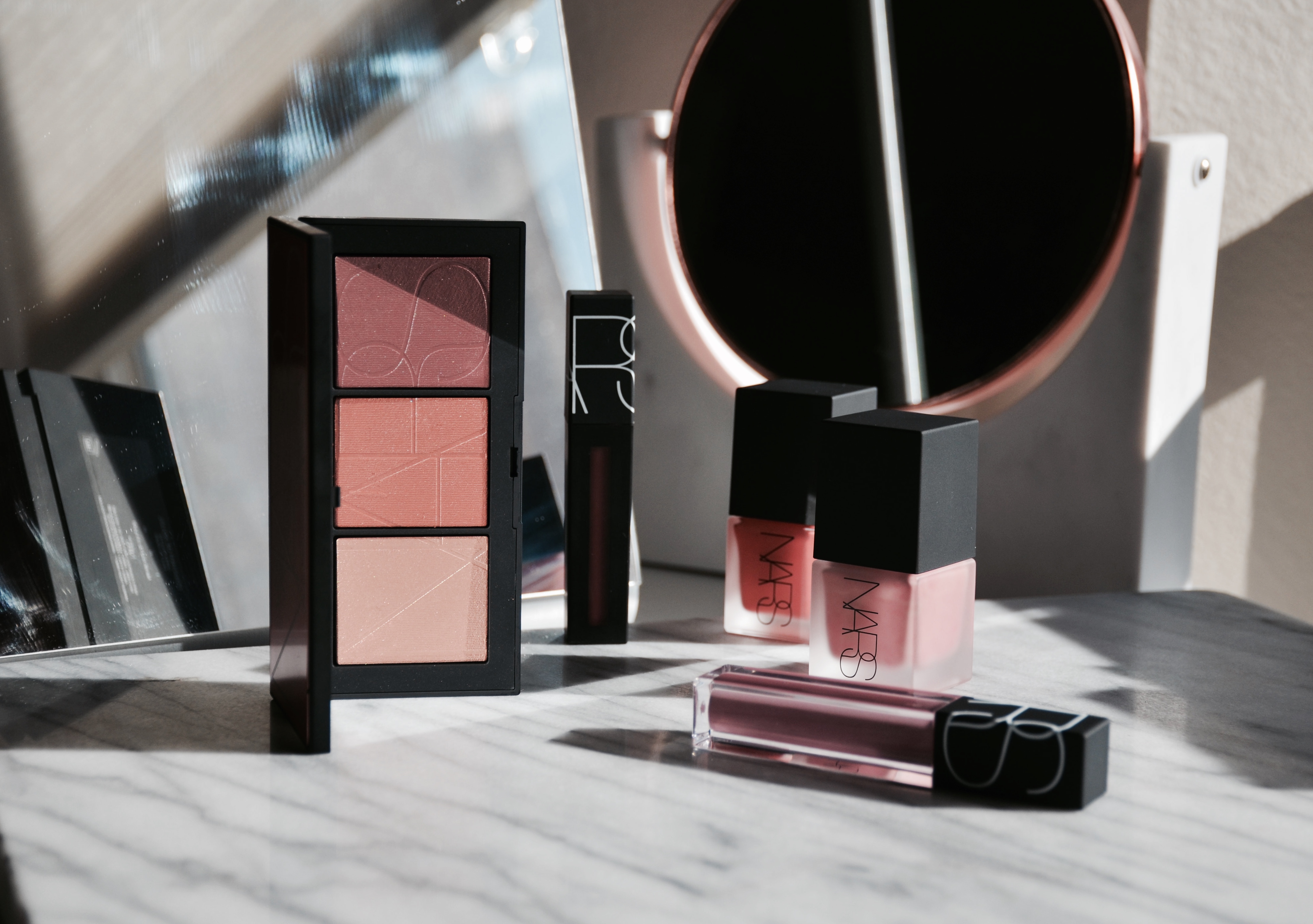 The Nars Coucher de Soleil Cheek Palette features three shimmery shades that can be used as highlighters or as blushes depending on your skin tone. The powders can be worn dry for a more subtle glow and wet for an intense beaming glow.
I loved last year's Banc De Sable Palette (review here). It's one of my most used highlighter palettes. The highlighters that came in that palette give the perfect dewy glow on the cheeks without looking over the top.
The formula of the Coucher de Soleil Cheek Palette feels very similar to the Banc De Sable Palette. It has the same intensity and glow that doesn't accentuate any texture on the skin. The powders are also tightly packed in the pan so they don't kick off any extra powder when you dip your brush.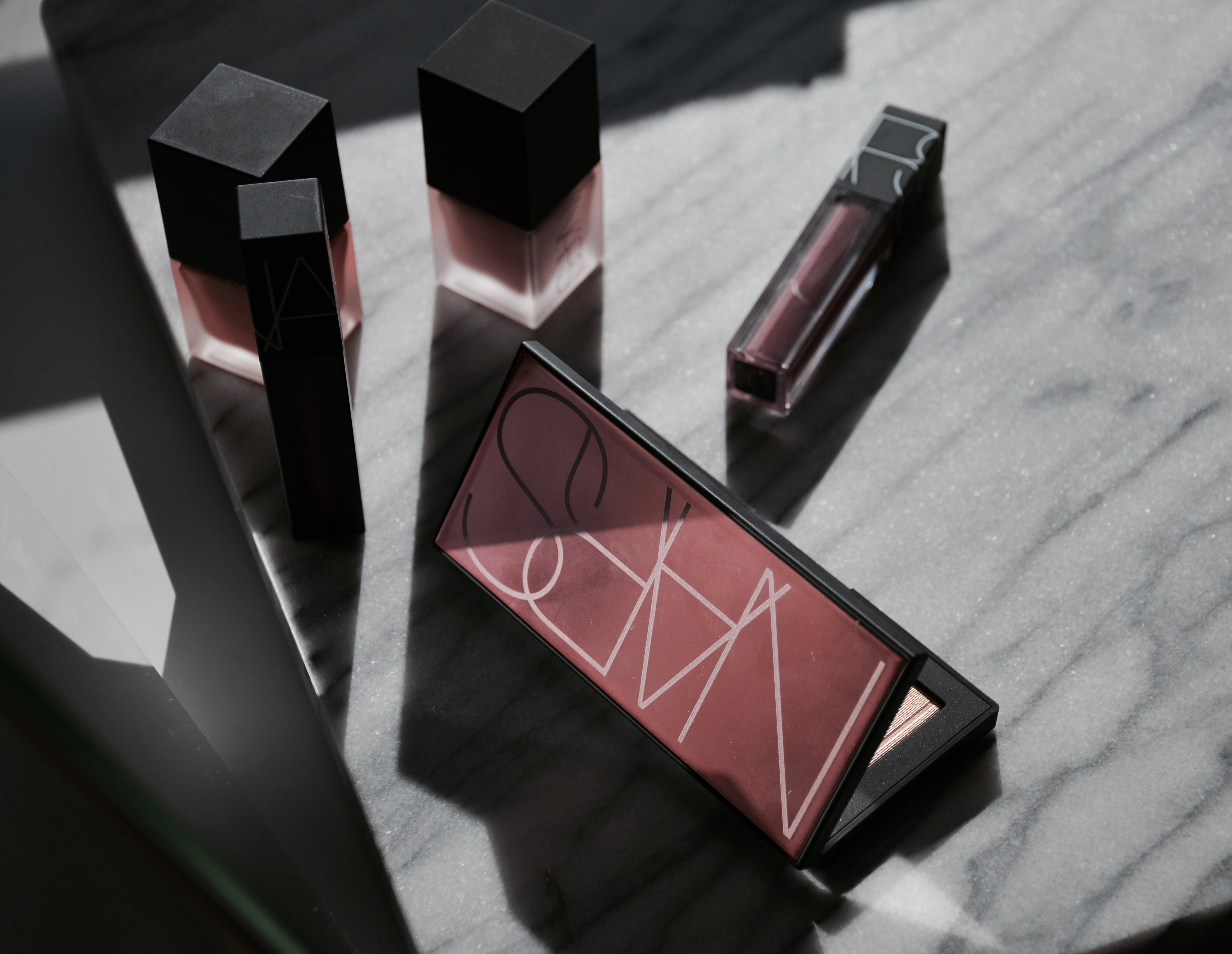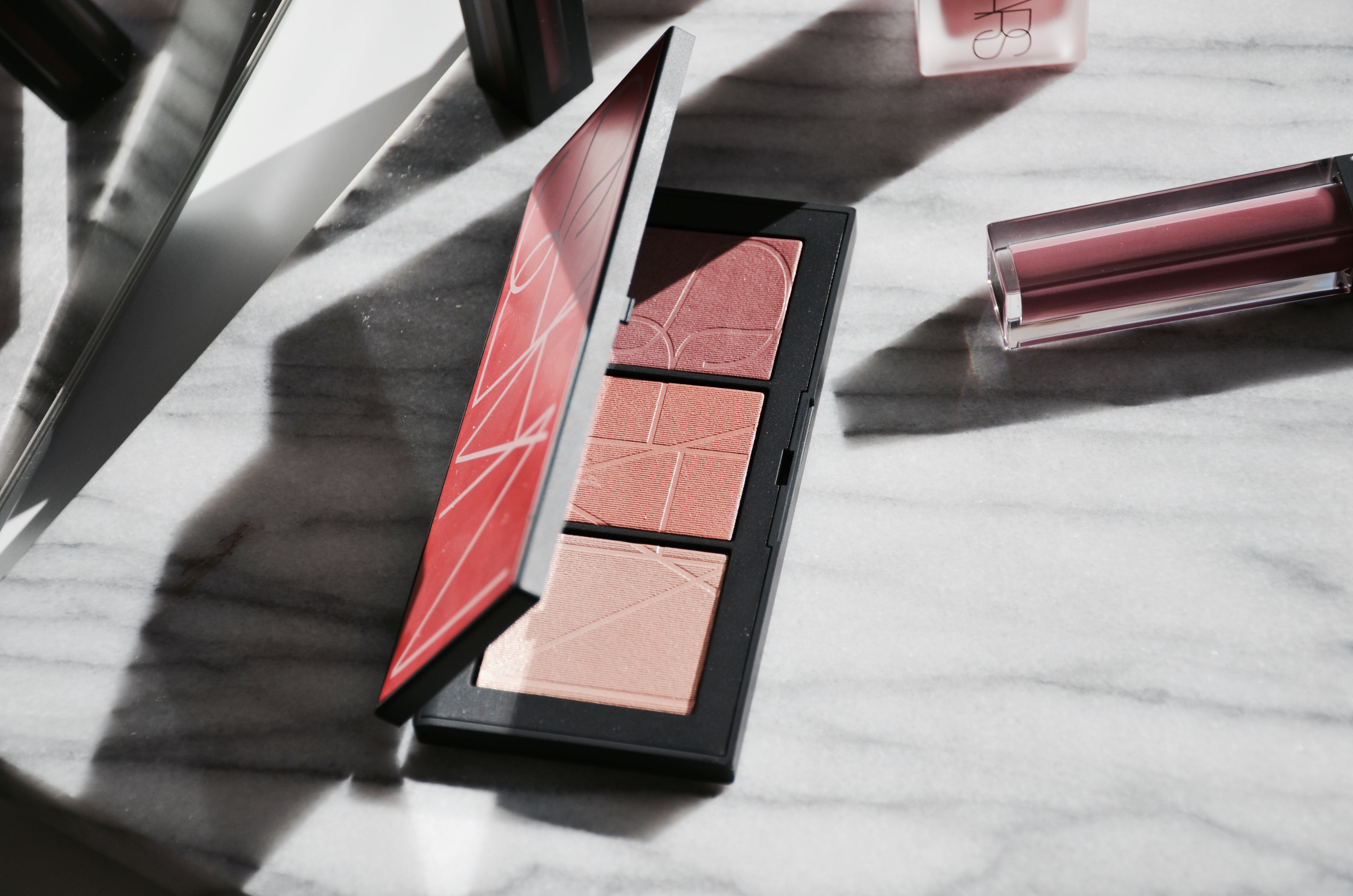 Shades that are included in the Coucher de Soleil Cheek Palette are:
– I: golden bronze shimmer
– II: rose shimmer
– III: mauve shimmer
The first shade, golden bronze shimmer works well for my light to medium skin as a highlighter shade. I do have to buff it out so it looks more natural since it's a true golden shade. This shade will work great for me when I have a tan in the summer.
Both the second and third shade work as glowy blushes on my skin. The second shade is described as rose shimmer but it actually pulls quite warm on my skin. It translates as more of a warm peach which I love wearing in summer.
The third shade is a mauve shimmery shade that gives me a flush of color and a bronze mauve look to the cheeks. Again this shade will look great on tan skin.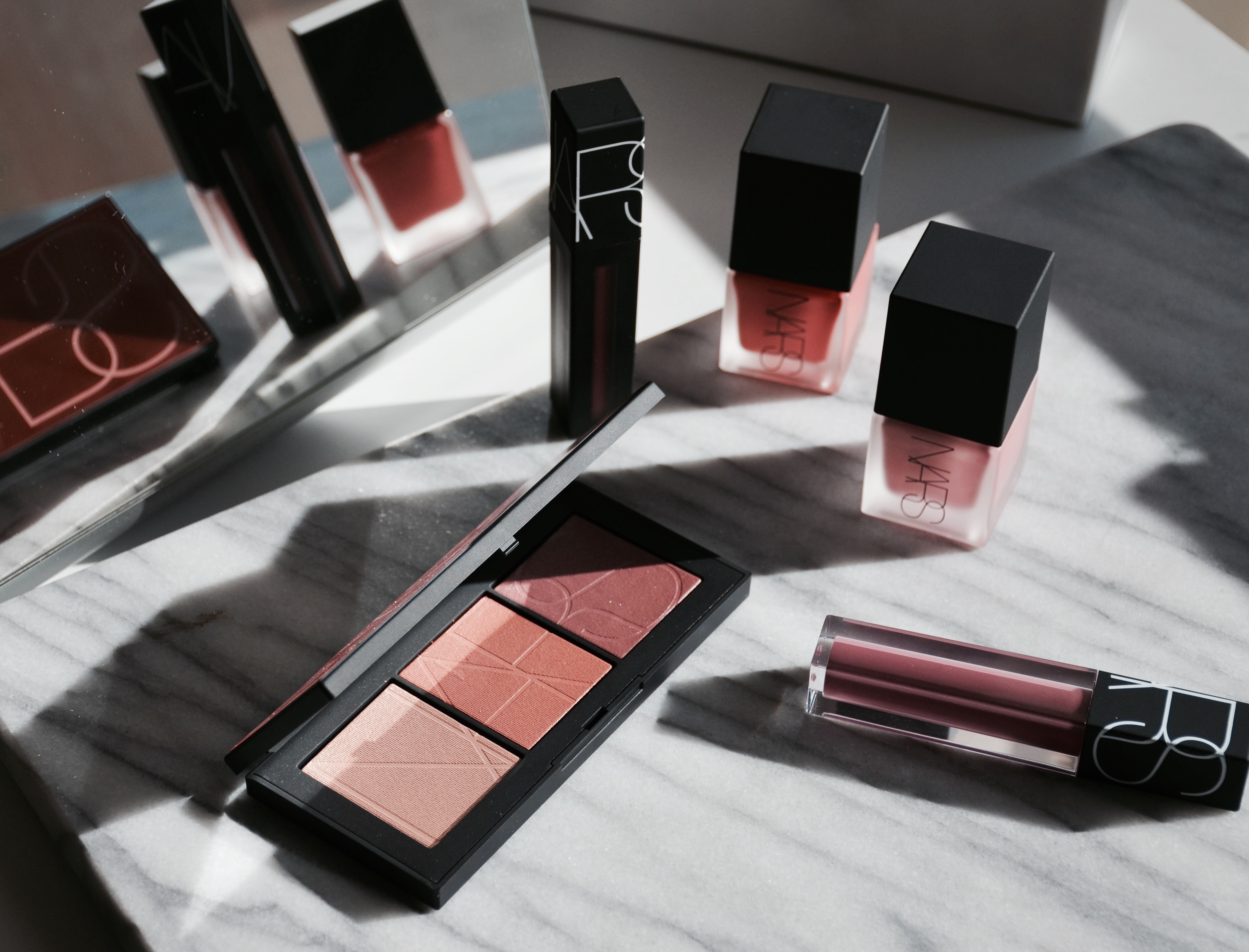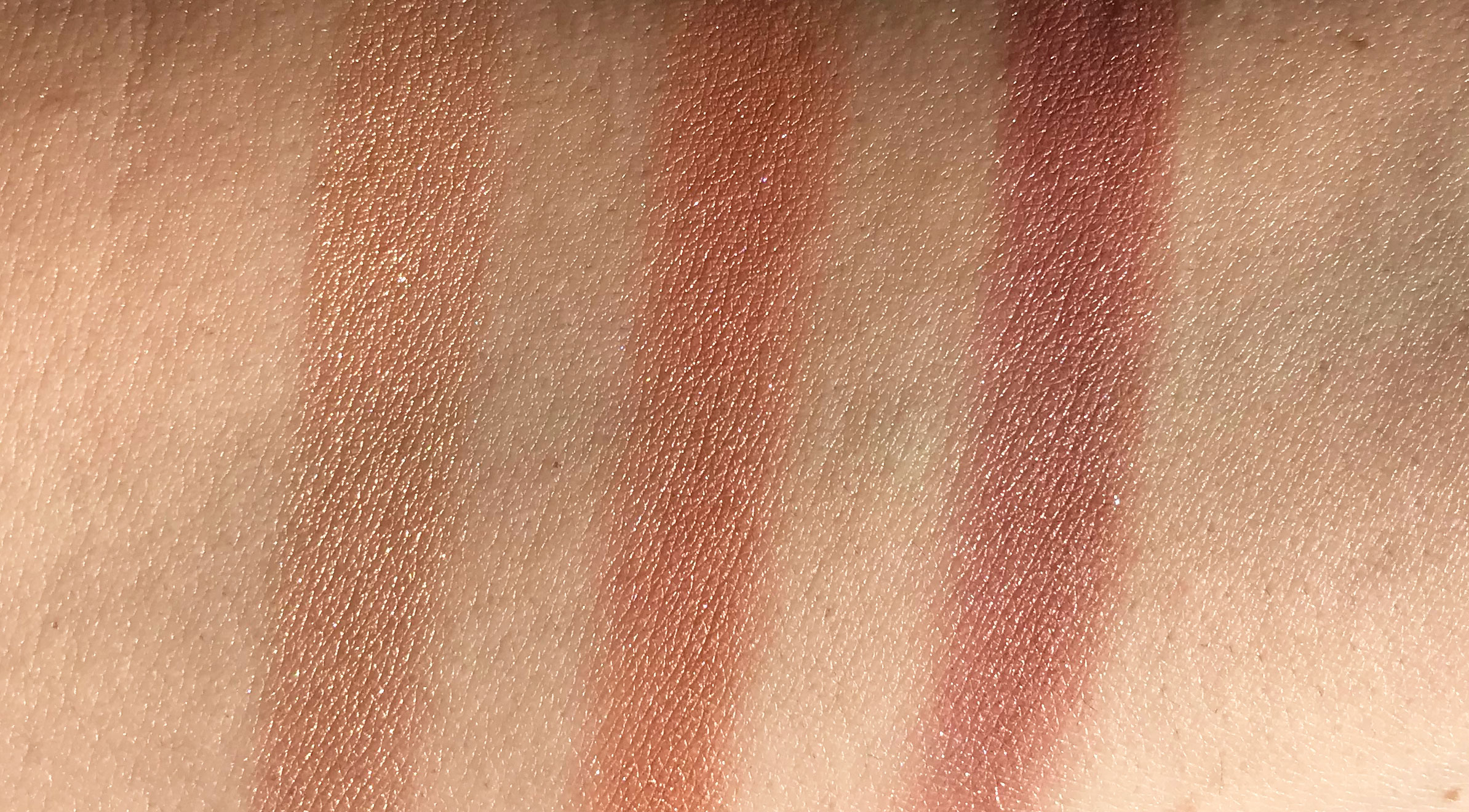 Swatches of the Nars Coucher de Soleil Cheek Palette
Bottom line, it's pure love for the Nars Coucher de Soleil Cheek Palette. It seems that Nars can't do no wrong when it comes to their LE cheek palettes. I love the compact and beautifully designed packaging, the formula is exceptional and I also really like the shade selection. I think it a great palette for people with medium, tan and deep skin tones. If you are lighter, I would recommend the lighter option if you're looking for a highlighter palette.
SaveSave