bareMinerals Gen Nude Patent Lip Lacquer is the newest lipstick addition to the bareMinerals Gen Nude line. It is a high shine liquid lipstick that offers full coverage and lacquer like finish. They released 20 shades which are all different shades of nude. There is literally a nude for every skin tone! I received ten of the twenty shades and I'm happy to say that there is not a shade that I wouldn't wear.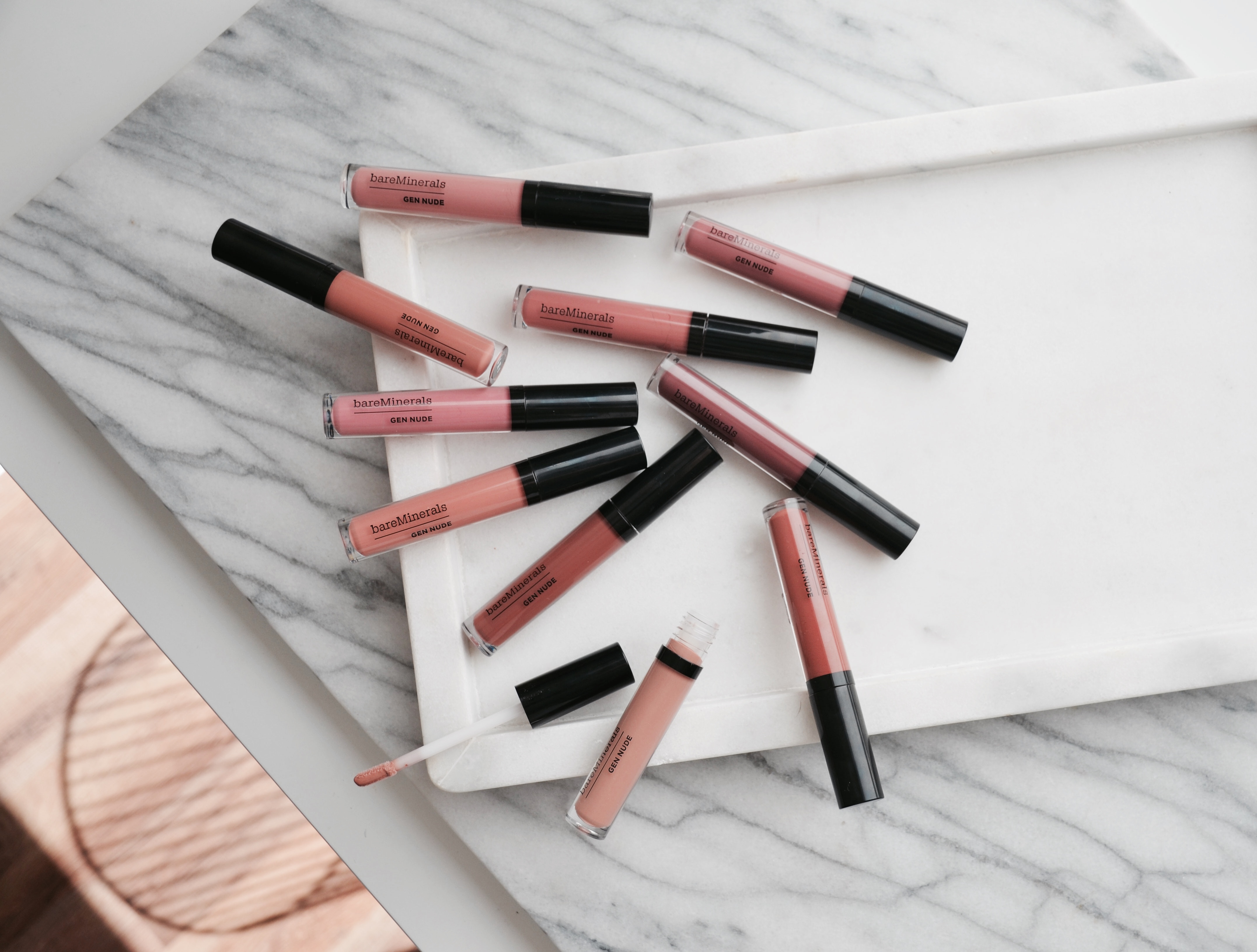 When it comes to glosses, nude is my shade of preference, so this collection is right up my alley. If you are not familiar with the lip lacquer formula, they are pigmented liquid lipsticks but they are not matte. They are high-shine lip glosses but with the pigment of a lipstick.
The formula smooths out the lips, gives plenty of hydration and makes your lips look plump and fuller. It is on the sticky side but because of that, they wear longer than your usual lip gloss.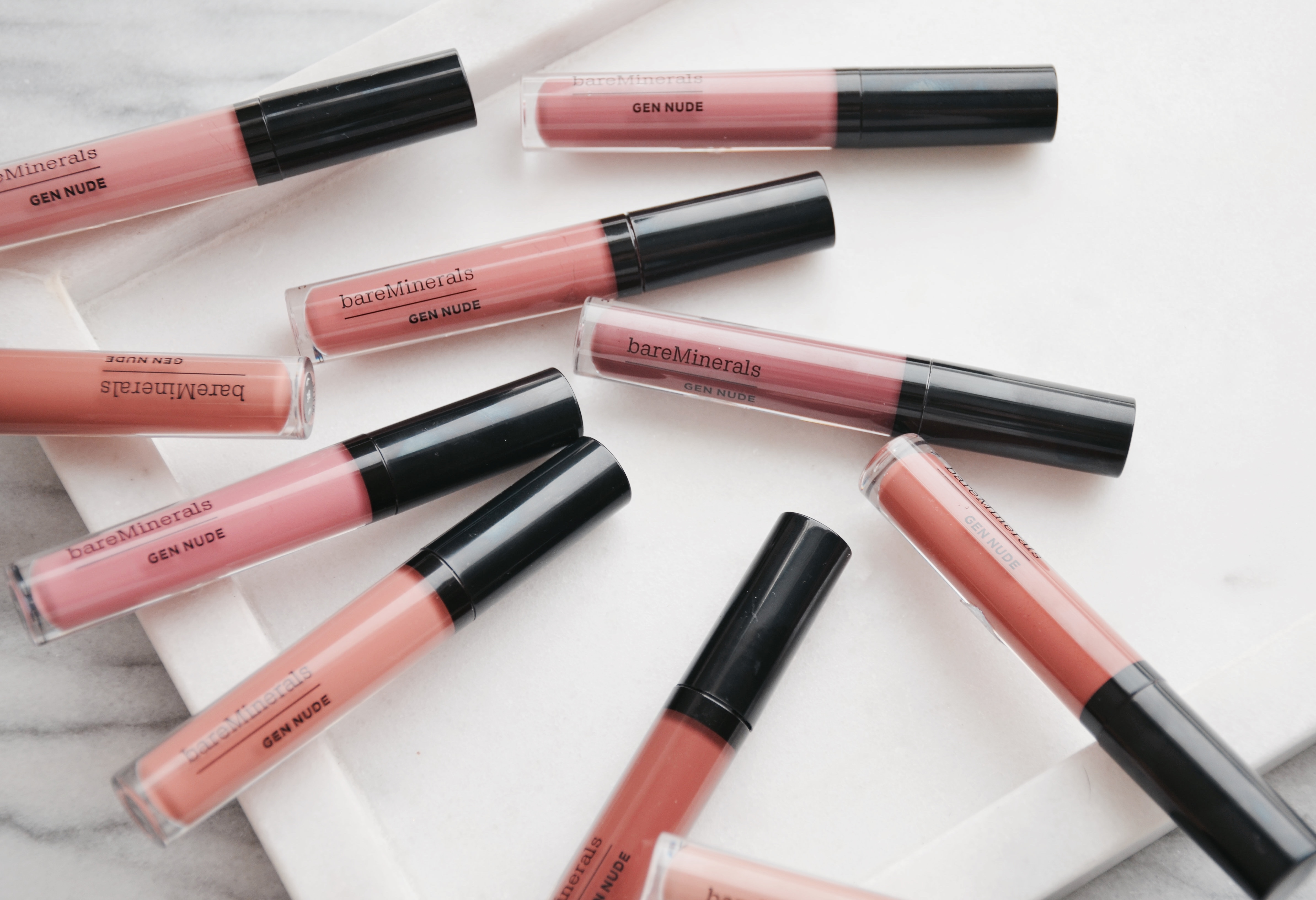 The bareMinerals Gen Nude Patent Lip Lacquer has a dual ended applicator. On one side you get your usual lipgloss applicator and on the other, there is a smooth silicone applicator that deposits more color on the lips in one swipe. Since the shades are quite opaque you do need to have a mirror in hand for application. All the colors in the collection apply evenly and look beautiful on the lips. The finish is "glass type" almost wet look.
Since the formula is sticky it wears really well. I can get 5 hour wear time before I need to re-apply. There is also no feathering or moving so you can wear these with no lipliner.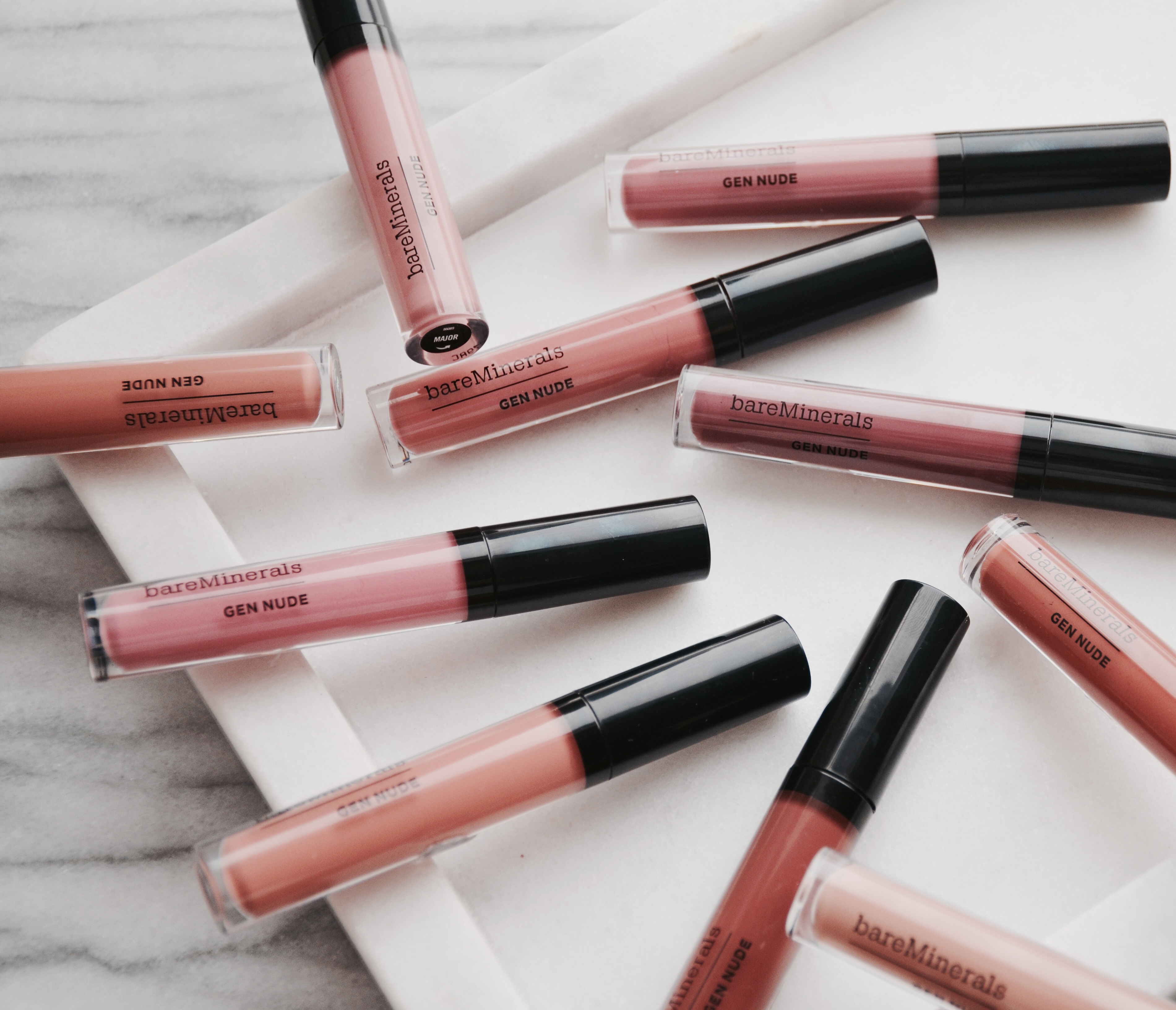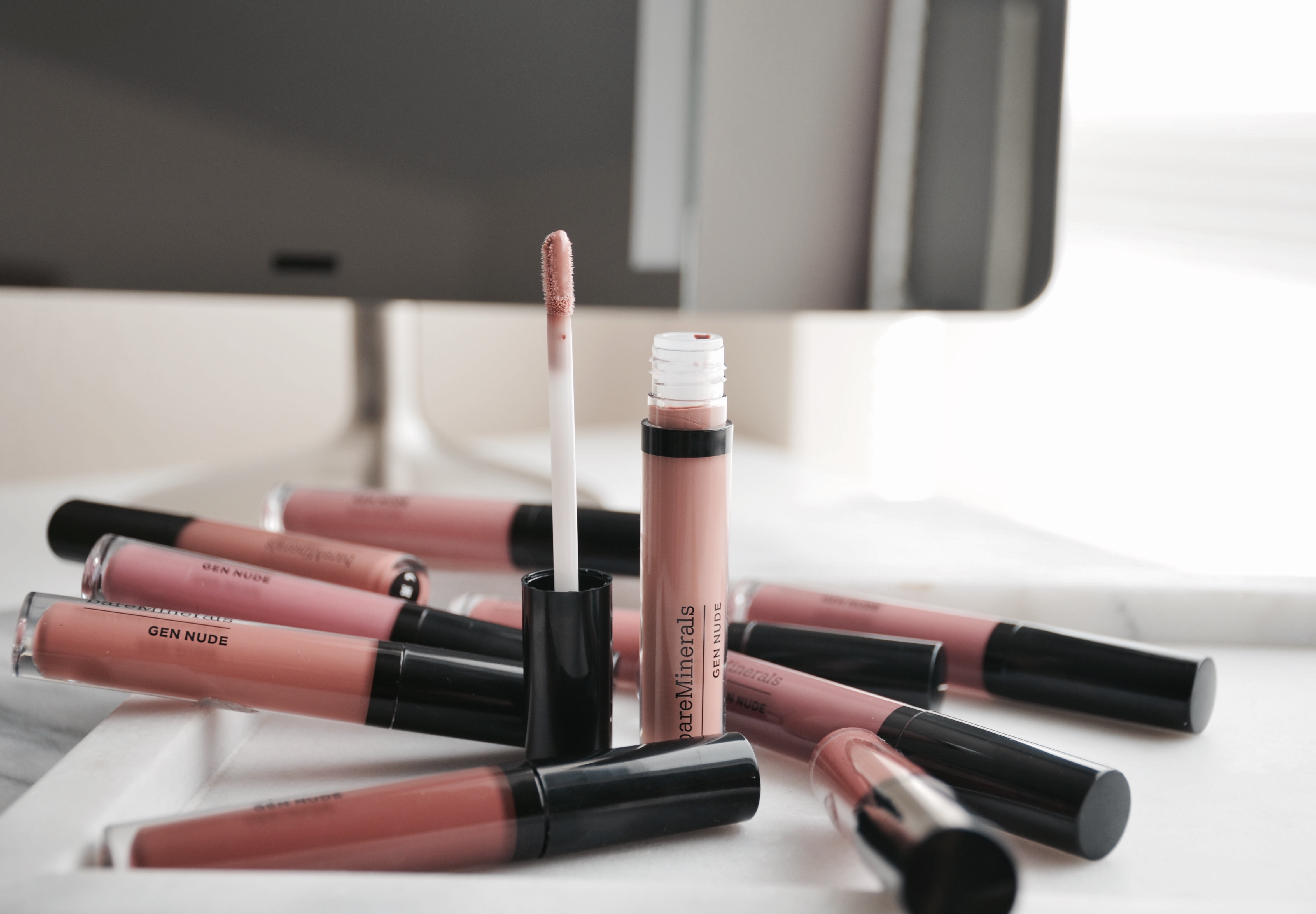 The shades that I received for testing purposes are:
Yaas (light nude beige)
Squad (peachy nude)
Bae (toasted mid tone nude)
Major (light blushing mauve)
Can't Even (cool light pink)
Dahling (cinnamon pink)
Everything (muted mauve)
Hype (muted burnt peach)
Perf (rich chestnut)
Werk (rich raisin)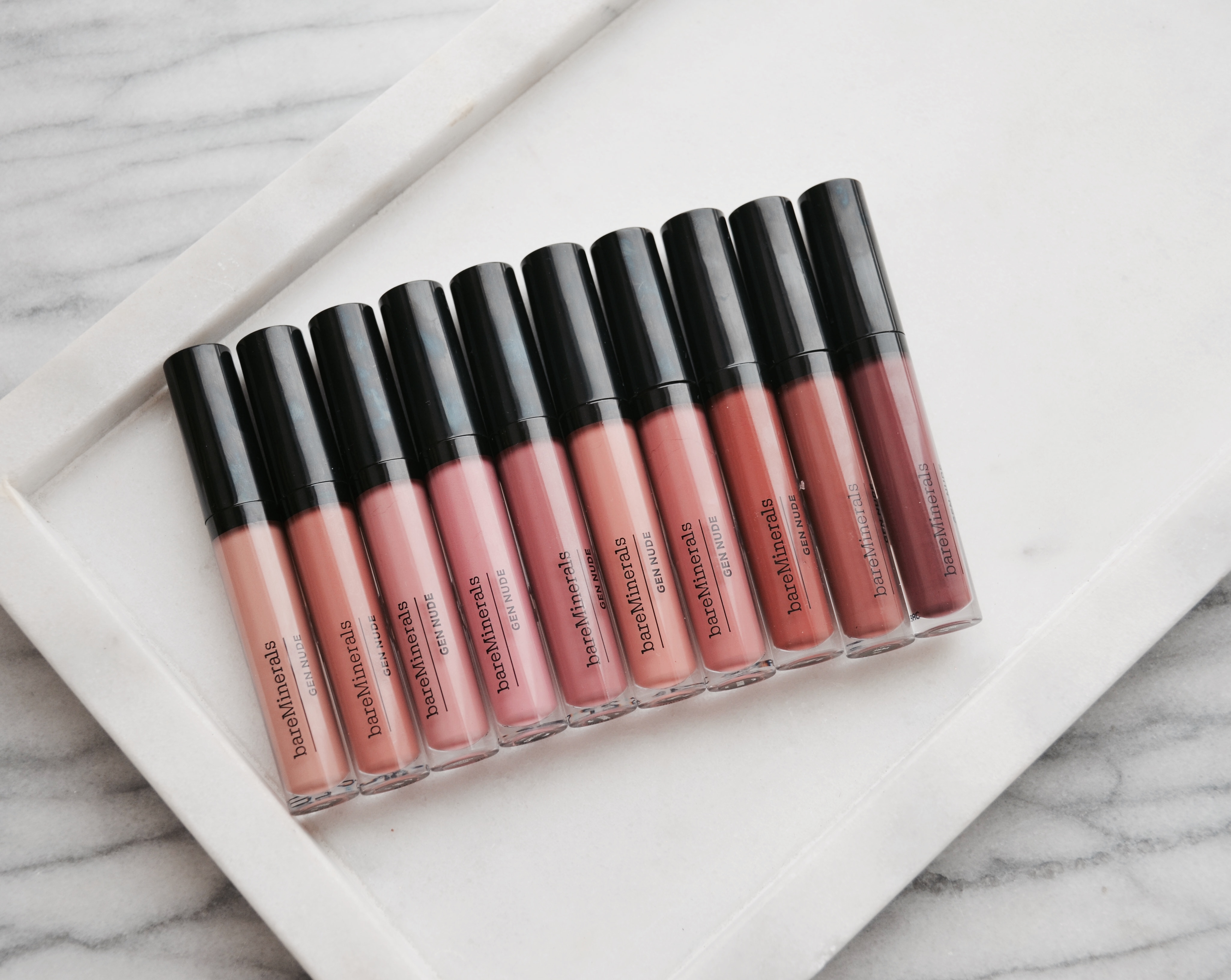 Swatches L to R: Yaas, Squad, Bae, Major, Can't Even, Dahling, Everything, Hype, Perf, Werk

Yaas

Squad

Bae

Major

Can't Even

Dahling
Everything

Hype

Perf

Werk
Bottom line, I really like the bareMinerals Gen Nude Patent Lip Lacquers. I like the sweet scent (not overly sweet and you can't smell it on your lips), the lasting of the formula and the glossy finish. The shade selection is also amazing. Except of Yaas which is too light for my liking, I like all the colors on me. Although, if you don't like sticky formula, you won't like these. There are not overly sticky but you can feel them when you smack your lips together.
The bareMineras Gen Nude Patent Lip Lacquers are available at Sephora and bareminerals.com and they are priced at $19.
*PR Sample