Yes! Nars finally released a highlighter palette and it is a good one. The Nars Banc De Sable Highlighter Palette contains three universally flattering highlighting powders with wet/dry formula that goes from sheer to an intense glow. It is housed in a beautifully designed palette with metallic copper details and the signature Nars logo.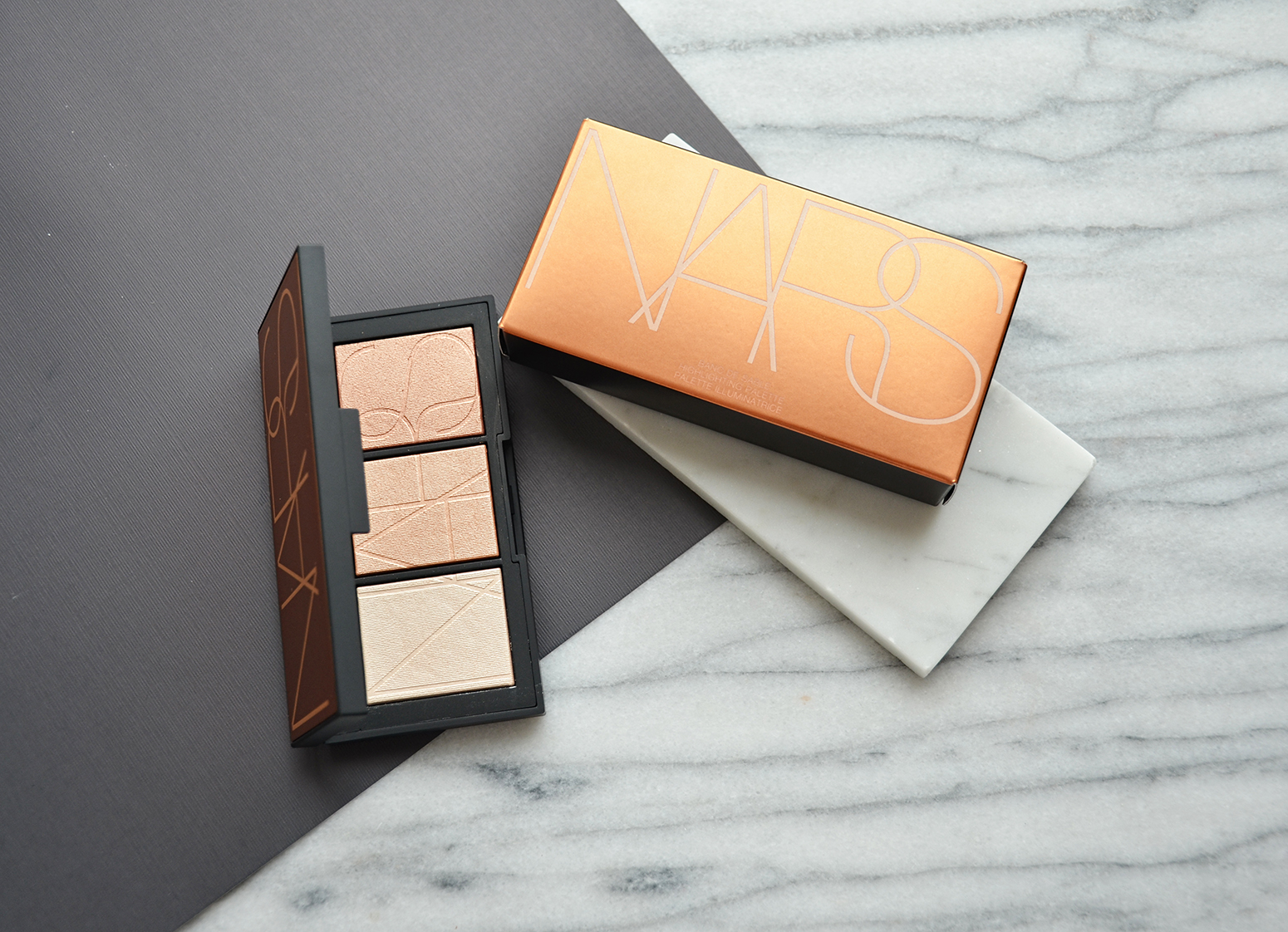 The palette is pretty compact so I think it will be great to travel with since it feels very sturdy and well made. It's very rare for me to like all shades in one palette, but I have to say that I really like the shades that come in the Nars Banc De Sable Highlighter Palette.
The formula of the powders feels soft to the touch but it doesn't kick off a lot of powder when you dip your brush. The finish that these highlighters give is super pretty. They give a beautiful glow to the cheeks without any noticeable shimmer. Even when you swatch the powders on your hand you will not notice any individual shimmer coming through. They just give a gorgeous sheen to the skin.
When applied wet, the powders give an almost wet look to the skin which looks amazing. I like that the formula is versatile so you can easily take it from day to night, depending what intensity you prefer.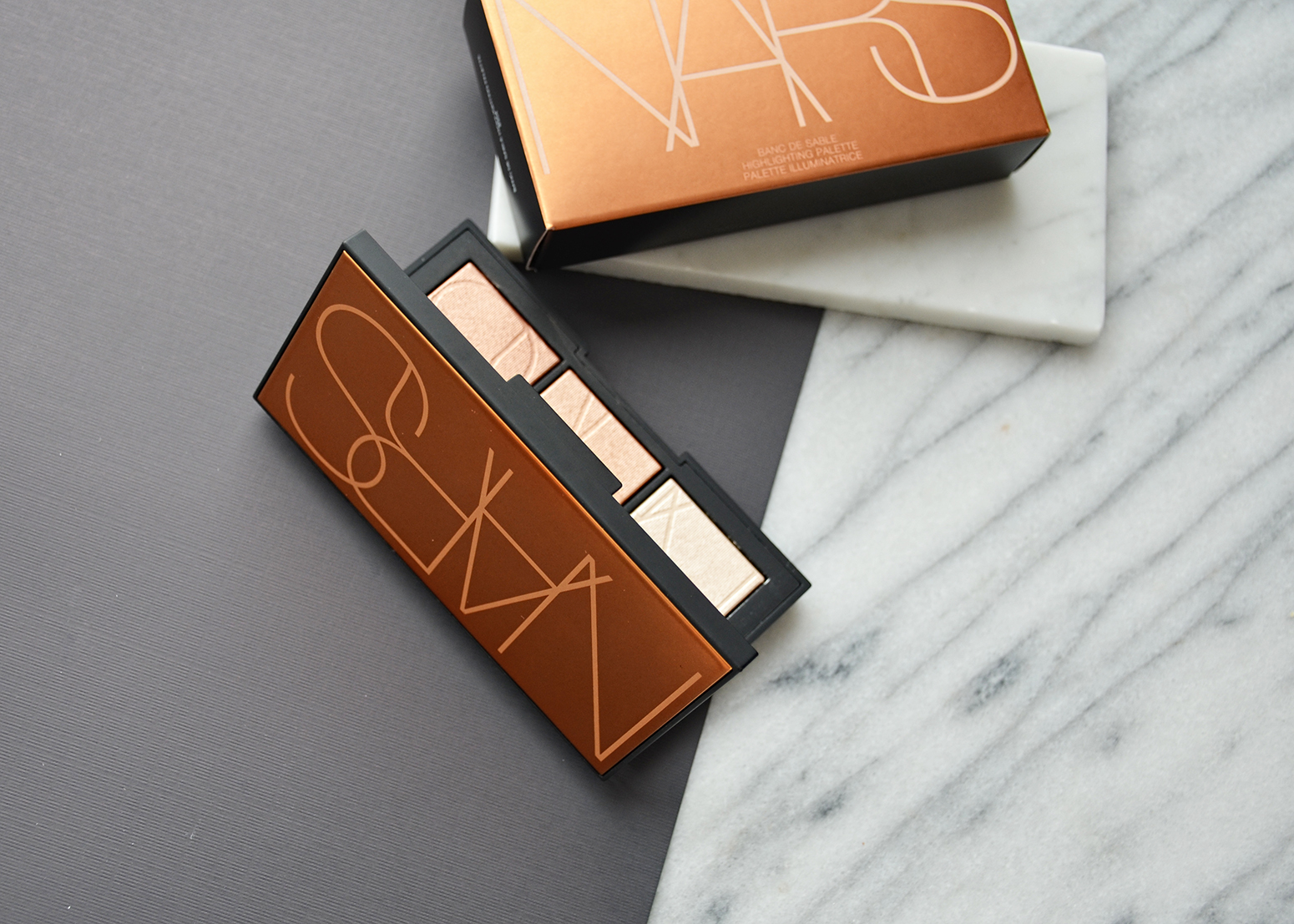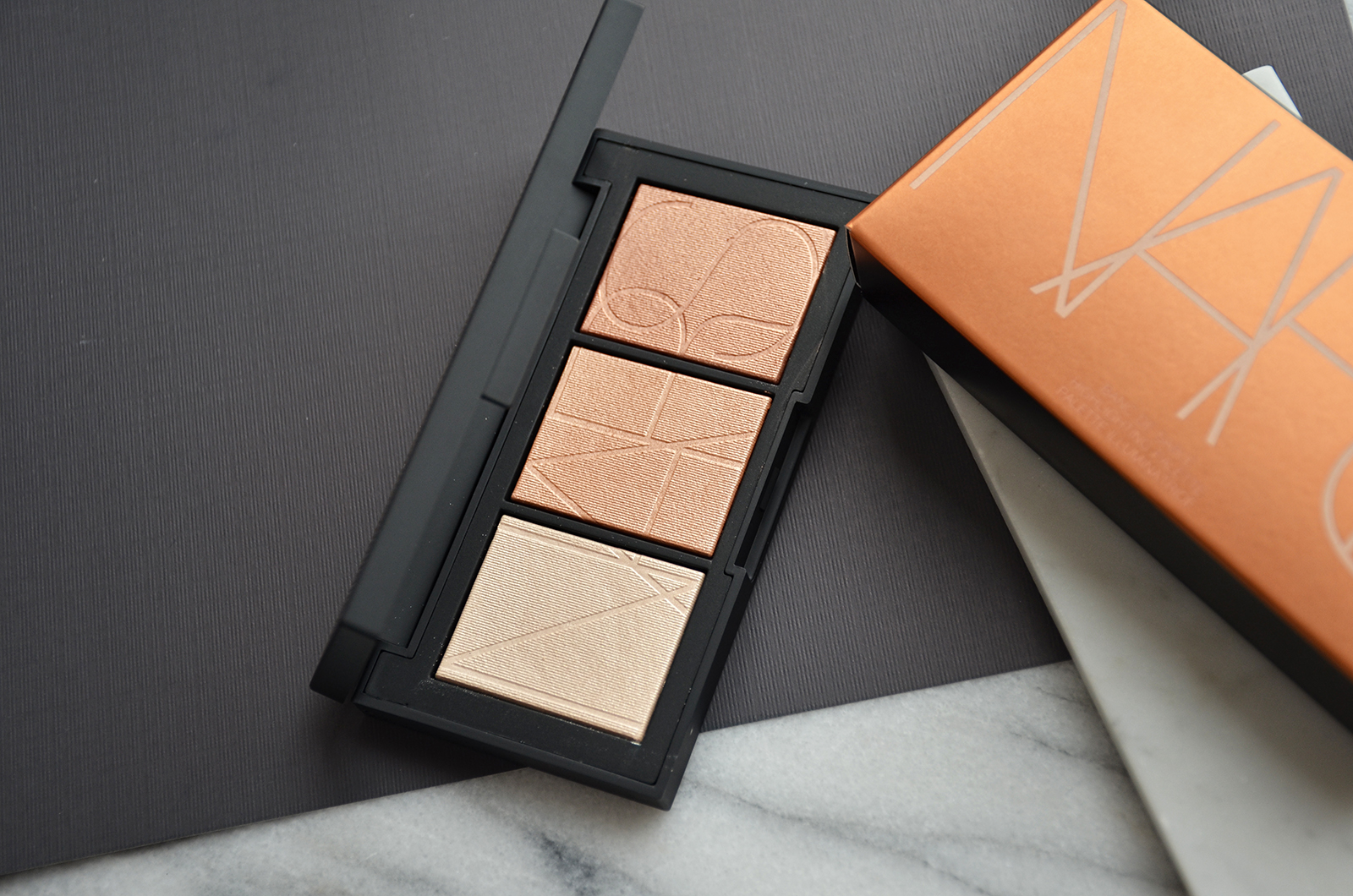 The Nars Banc De Sable Highlighter Palette contains 3 x 0. 11oz of product and the shades that come in the palette are Rivage (glistening pearl), Sale (shimmering peach champagne) and Embruns (metallic rose gold).
All three shades look good on my light to medium skin tone when used separately but I also like to mix them to get custom shades which I think it is an advantage when you work with a palette.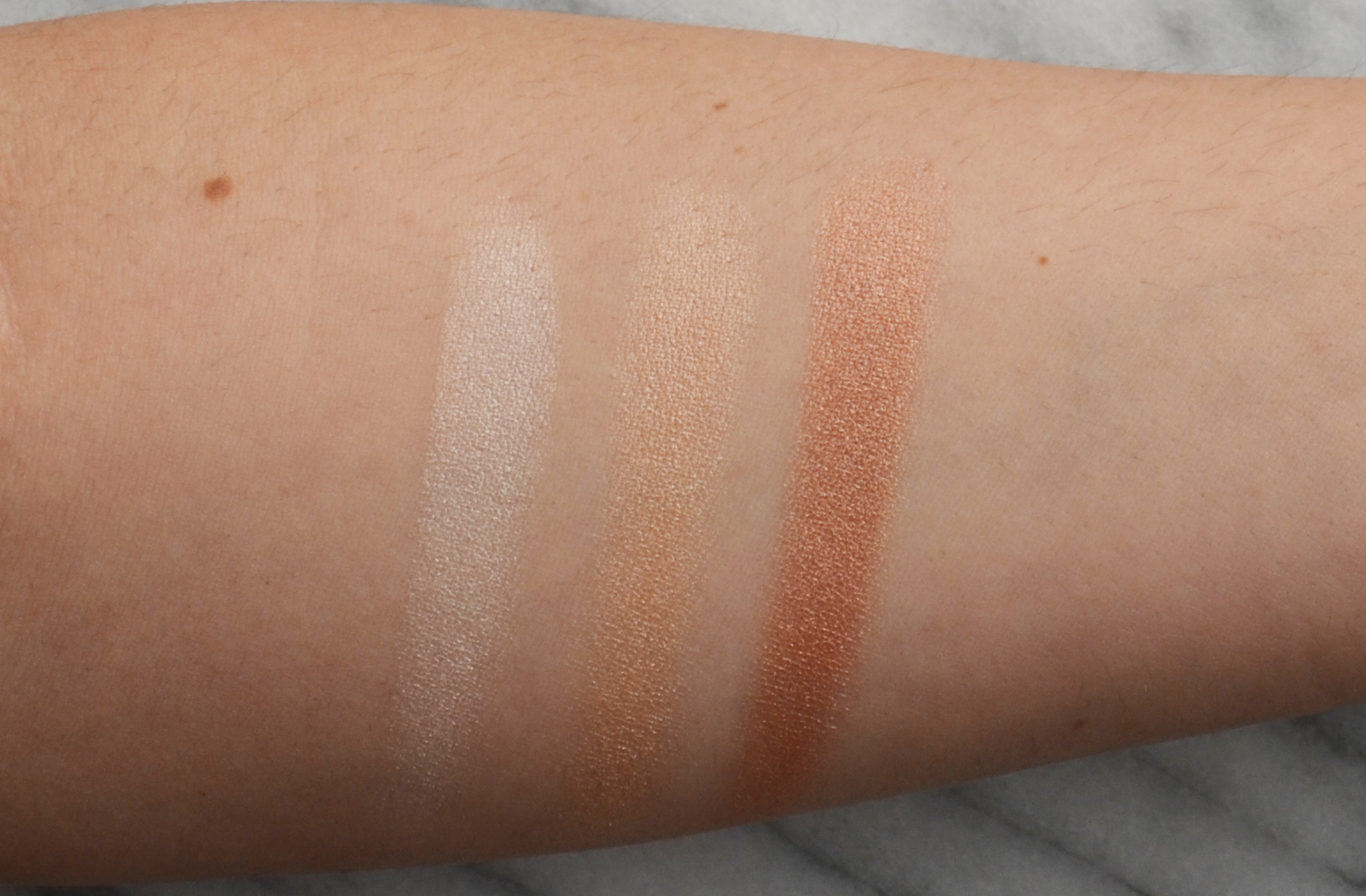 Swatches of the Nars Banc De Sable Highlighter Palette L to R: Rivage, Sale, Embruns
I know that the beauty market is over saturated when it comes to highlighters so it is very hard to pick what to get and what to pass. There are also a lot of good options and so many different formulas to choose from. I pick and choose very carefully what I get since I also have a lot of highlighters in my collection. The Nars platte just stood out to me as a new release so I think it's worth checking out if you're on the market for a new highlighter palette.
It's not only compact and well made (so the powders will not break if you decide to take the palette when you travel), I think the shades are pretty original. And the fact that you can mix and match, makes it worth it for me.
The Nars Banc De Sable Highlighter Palette is limited edition and availbale at Sephora for $49.