Charlotte Tilbury released a new and exclusive kit called The Supermodel Brow Lift Kit. The kit has everything that you need to get your catwalk brows, also knows as your best looking brows. It comes with five full sized products that help with creating perfect eyebrows and full lashes.
The Charlotte Tilbury The Supermodel Brow Lift Kit comes with the following products:
3 in 1 Brow Lift Eyebrow Pencil – Helps with shaping and filling in the eyebrows. It comes with an eyebrow pencil on one end and a spooly on the other. It also has a highlighting champagne powder in the middle that you can use for your brow bone highlight. You can pick from 5 shades depending on your hair color:
Grace K – Is the lightest shade and good for people with blonde, light brown or red hair.
Rita – One of her new shades and good for dark blonde or light brown hair
Brooke S – Good for dark blonde to medium brown hair
Super Model – For dark brown to black hair
Naomi – Also a new release and good for black hair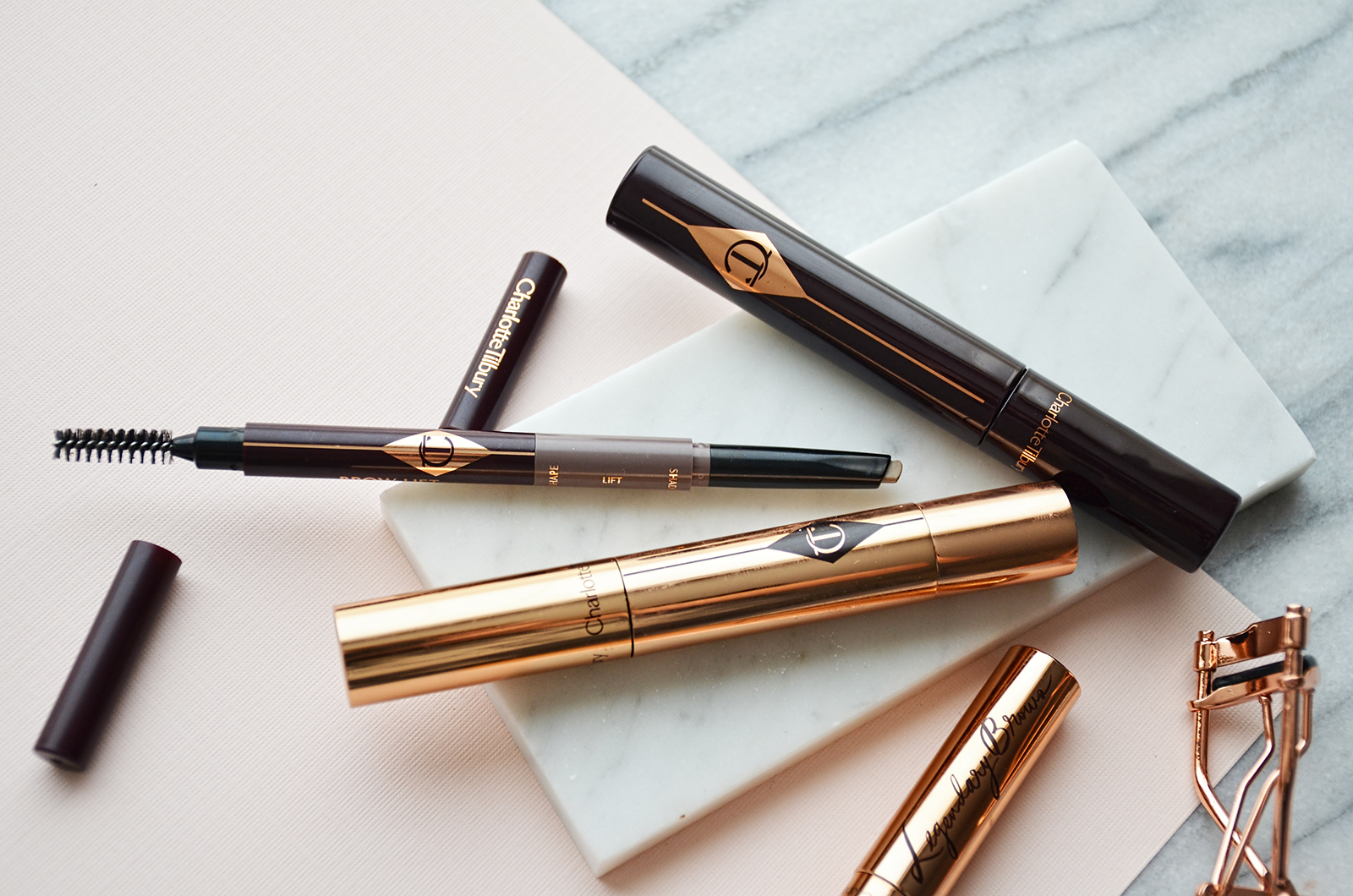 Legendary Brow Eyebrow Gel – Has a micro fine ultra precision brush that helps coat your brows, add some tint and also set them in place. It gives a natural bushy brow effect as it separates the hairs perfectly without caking up or making your brows crusty. You can choose from 4 shades:
Clear – This is a clear brow gel and great if you don't want to add a tint to your brows
Brigitte – For blonde, light brown and red hair
Linda – For dark blonde to medium brown hair
Super Model – For dark brown to black hair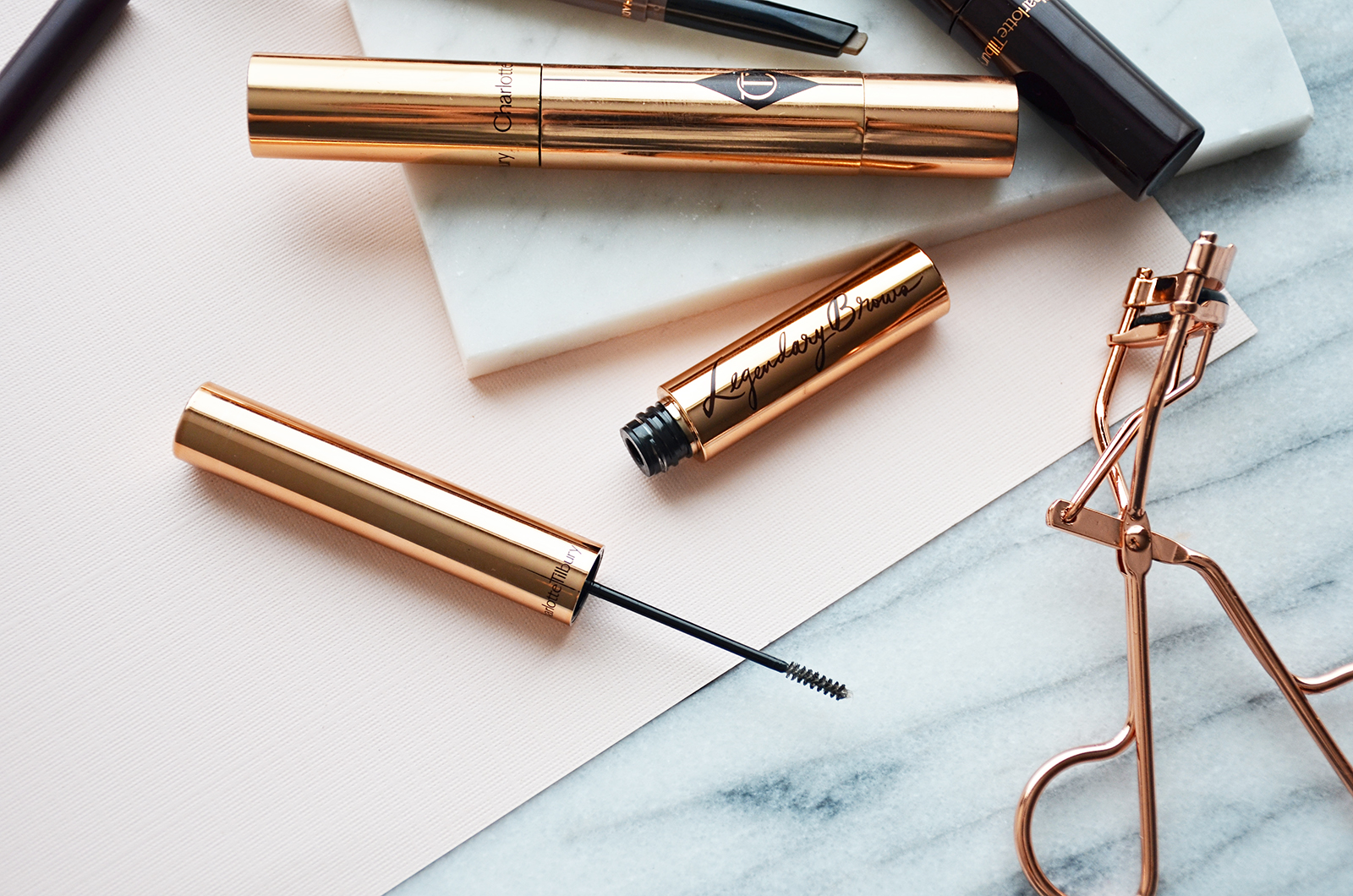 Life Changing Lashes Eyelash Curler – Is not only beautiful to look at (love everything rose gold), it actually helps with curling and separating your lashes before you apply any mascara. It catches every lash hair and curls them while giving you an open eye effect.
Full Fat Lashes Mascara – Is a mascara that I've been using since it originally launched. It's a great glossy black mascara that gives volume and stays put without bleeding or flaking.
The Retoucher – Is a concealer with a luminous finish. It comes in a click wand with an application brush which makes applying your concealer super easy. Coverage wise, it provides light to medium coverage with a beautiful luminous natural finish. If you have problems with dry under eye area, I highly recommend this concealer. It is hydrating, provides descent coverage and also doesn't crease if you set it after application. With 10 available shades, there is a shade for everyone.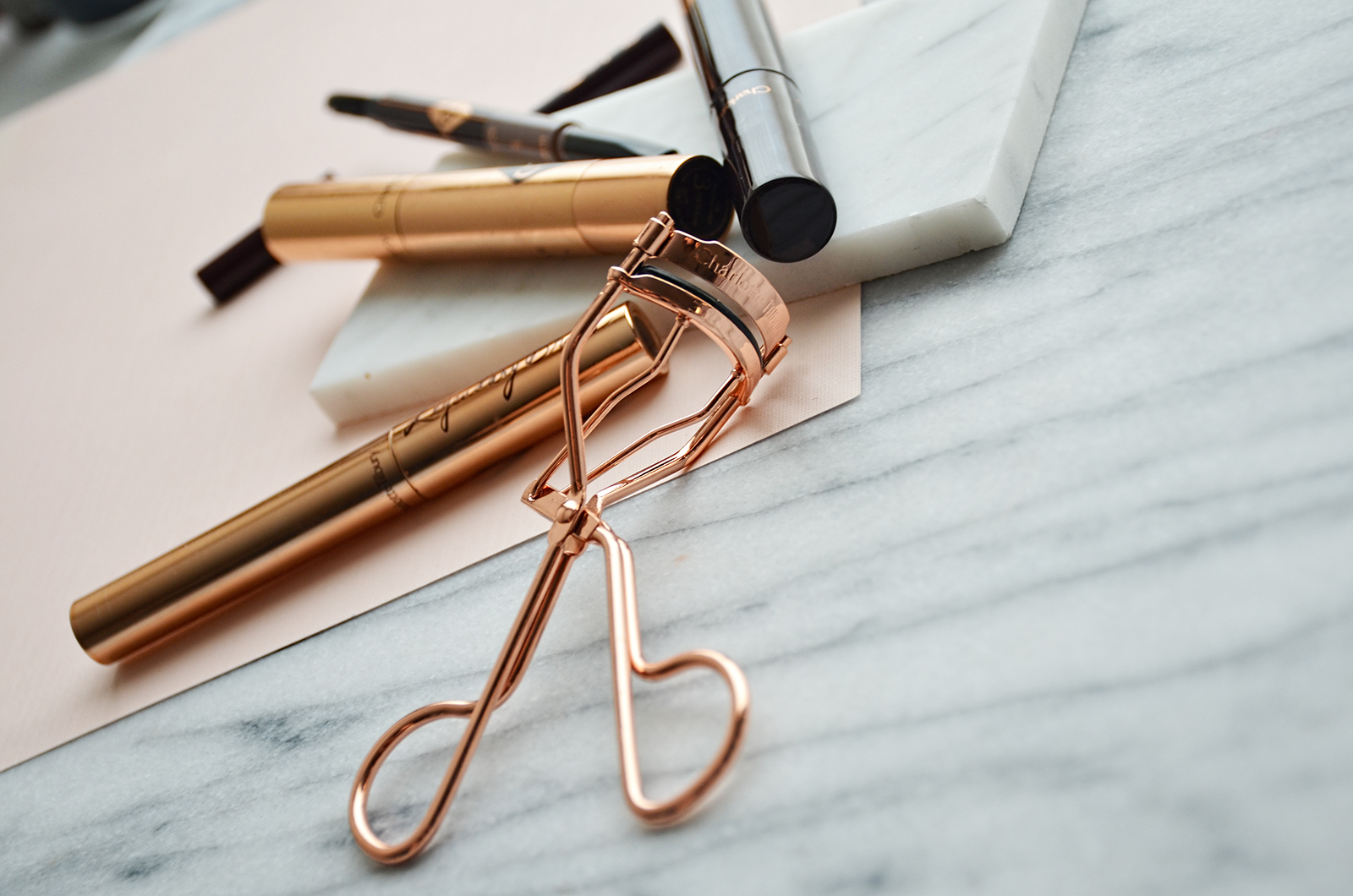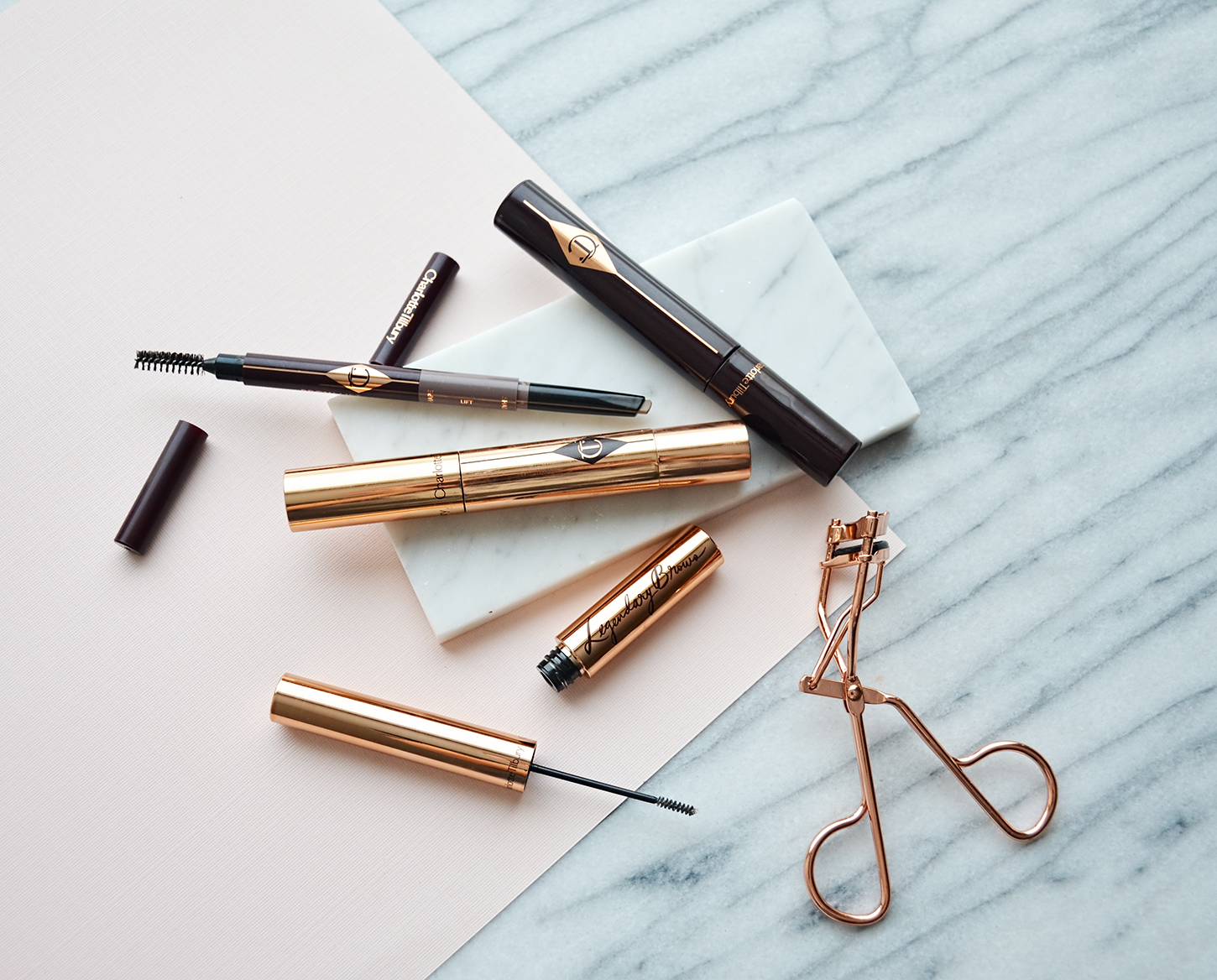 I love creating natural looking brows and the Charlotte Tilbury The Supermodel Brow Lift Kit is perfect for that. The 3 in 1 Brow Lift Eyebrow Pencil helps with filling in brows while still looking natural and I think the star of the kit, the Legendary Brow Eyebrow Gel makes all the difference. It just gives you natural looking brows and hold your brows in place. Another favorite from the kit, The Retoucher is becoming my go-to concealer. It's lightweight, doesn't crease but provides good coverage. Everything that I'm looking for in a concealer.
The Charlotte Tilbury The Supermodel Brow Lift Kit is limited edition and an exclusive to charlottetilbury.com. The kit is priced at $124 while getting $138.50 worth of products if you're buying them separately.
*PR Sample