Milk Makeup Eye Pigments are a highly pigmented cream eyeshadow that promises to deliver bold pigment in one swipe. They are housed in portable tubes that makes them travel friendly but also mess free. The line has 11 shades ranging from neutral champagne to bold royal blue and green.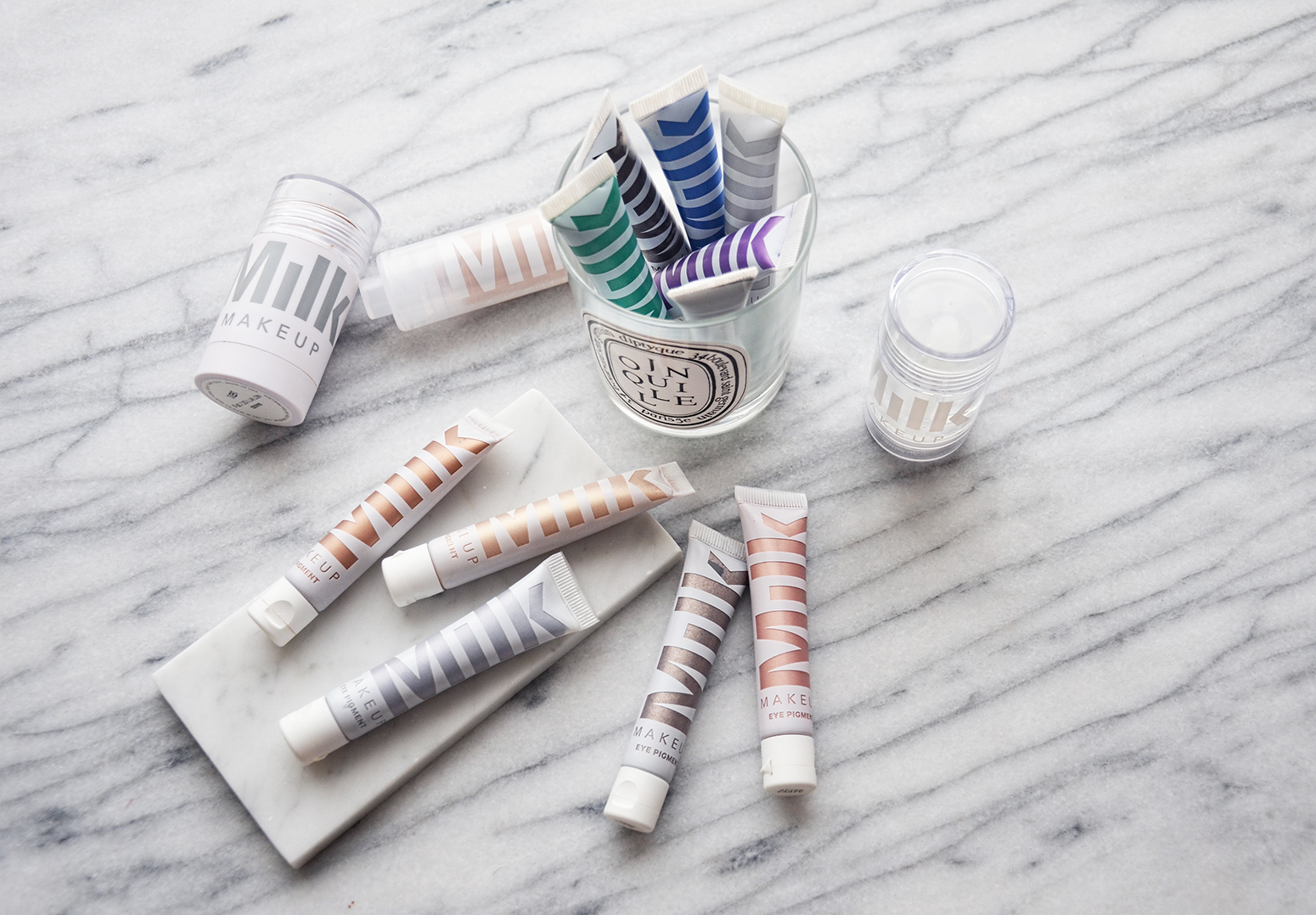 I think they did a great job with the shade selection as there are a lot of neutral and wearable shades. The shades in the Milk Makeup Eye Pigment line are:
Hotel Lobby (champagne)
Gig (bronze)
After Party (light pink)
All Nighter (charcoal)
Peep Show (taupe)
Rave (bright purple)
Sesh (royal blue)
Mermaid Parade (green)
Rager (ice blue)
Jam Room (iridescent lavender)
Silent Disco (brown)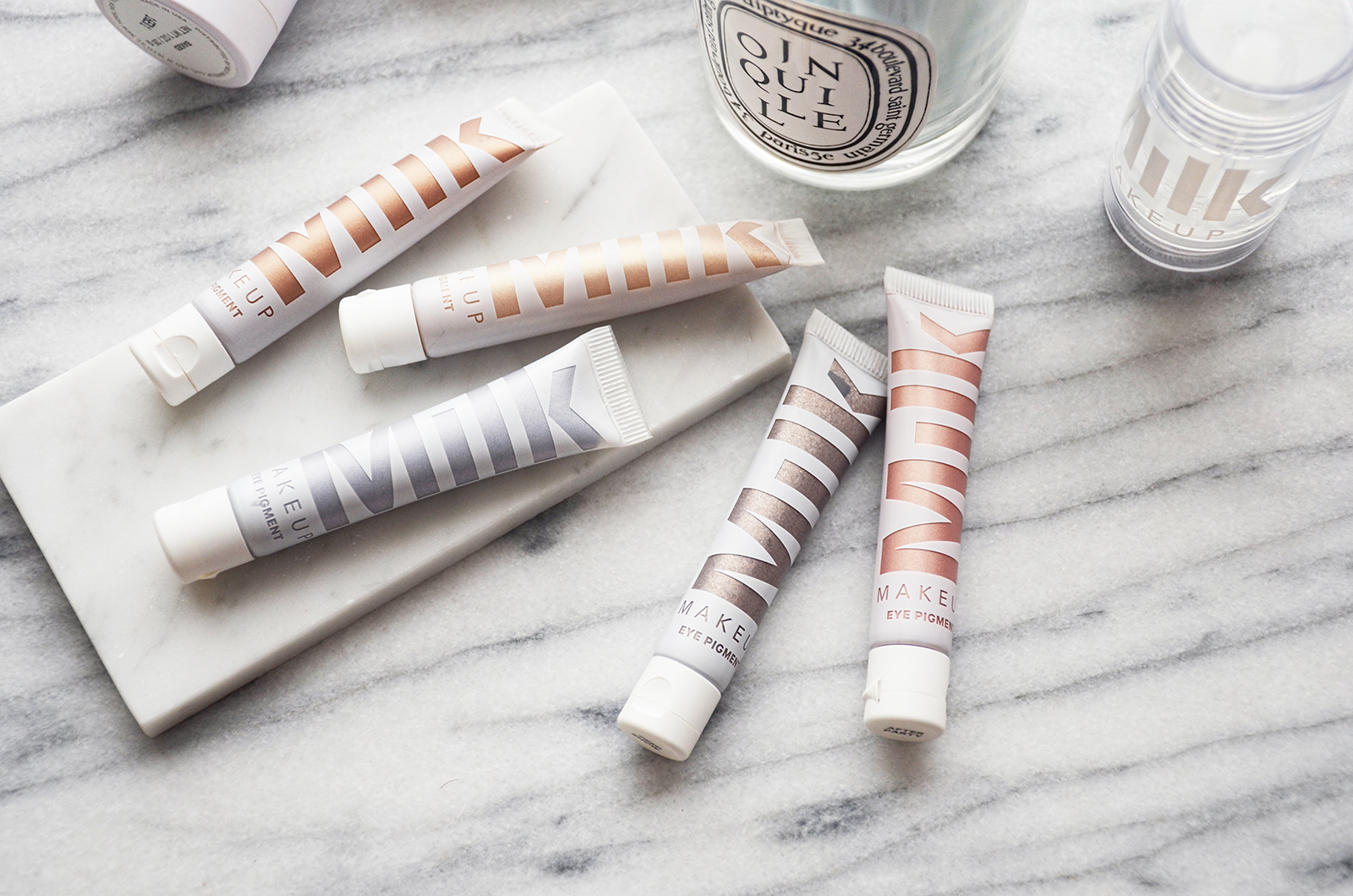 Formula wise, the Milk Makeup Eye Pigments have a whipped texture and intense pigmentation. They all come in a metallic finish which gives you an almost wet look. They dry very fast so you have to work on one eye at a time and apply little by little. What I find is the easiest way for application is first by starting with a blending brush and just applying a wash of color. That way you will have your transition crease color blended and then apply color on the lid either by dabbing it with your finger or using a flat synthetic brush.
You only need a pea size amount to achieve a metallic almost wet effect. Also as soon as these dry, they will not budge. They dry to an almost powder finish and are super long lasting.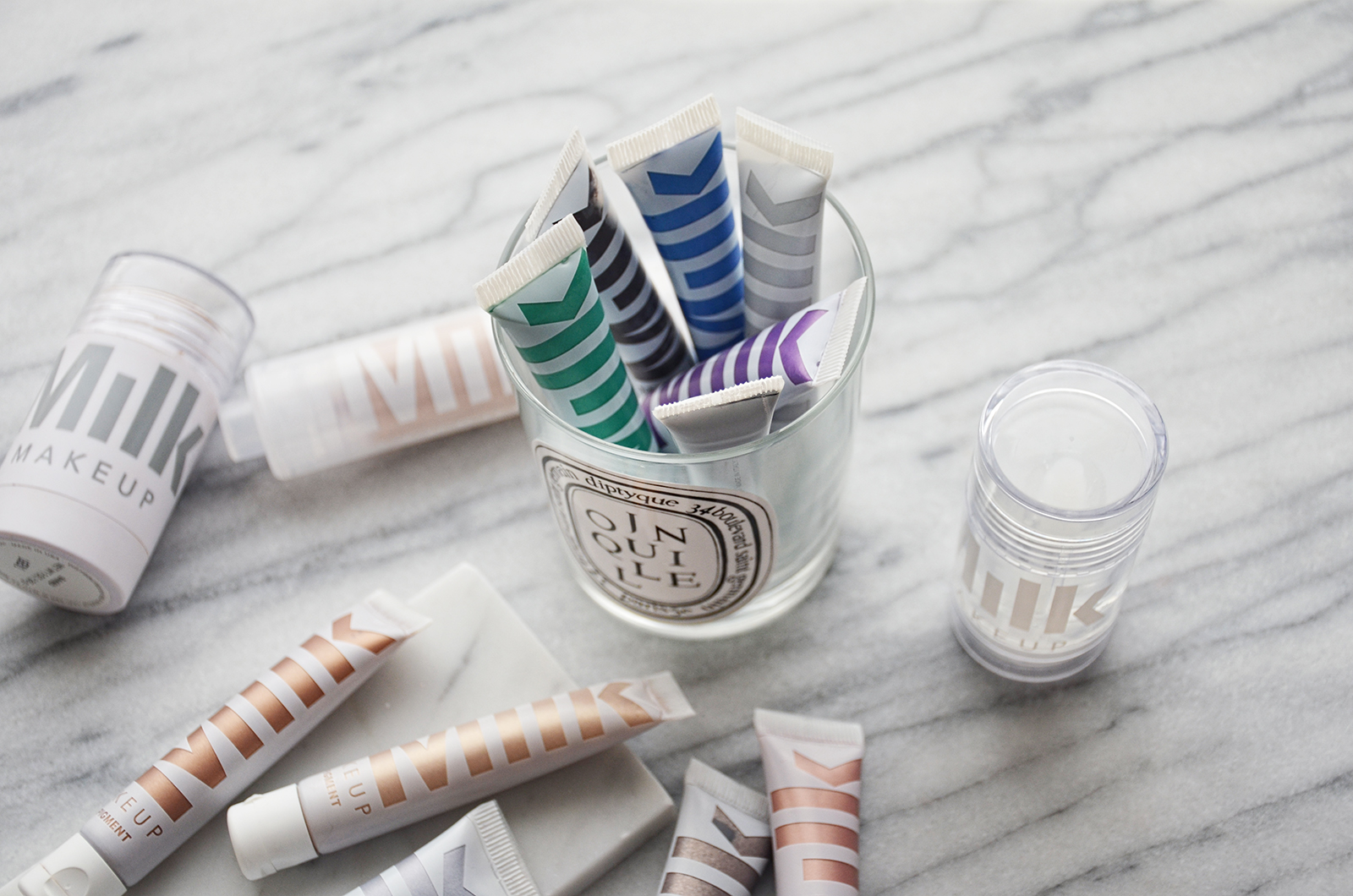 For removing, I recommend either using an oil based eye makeup remover or Bioderma. I tried to remove them with a makeup wipe and the eyeshadow would not come off. But with a soaked up cotton pad with either Bioderma or an oil based eye makeup remover, they came right off without any harsh rubbing.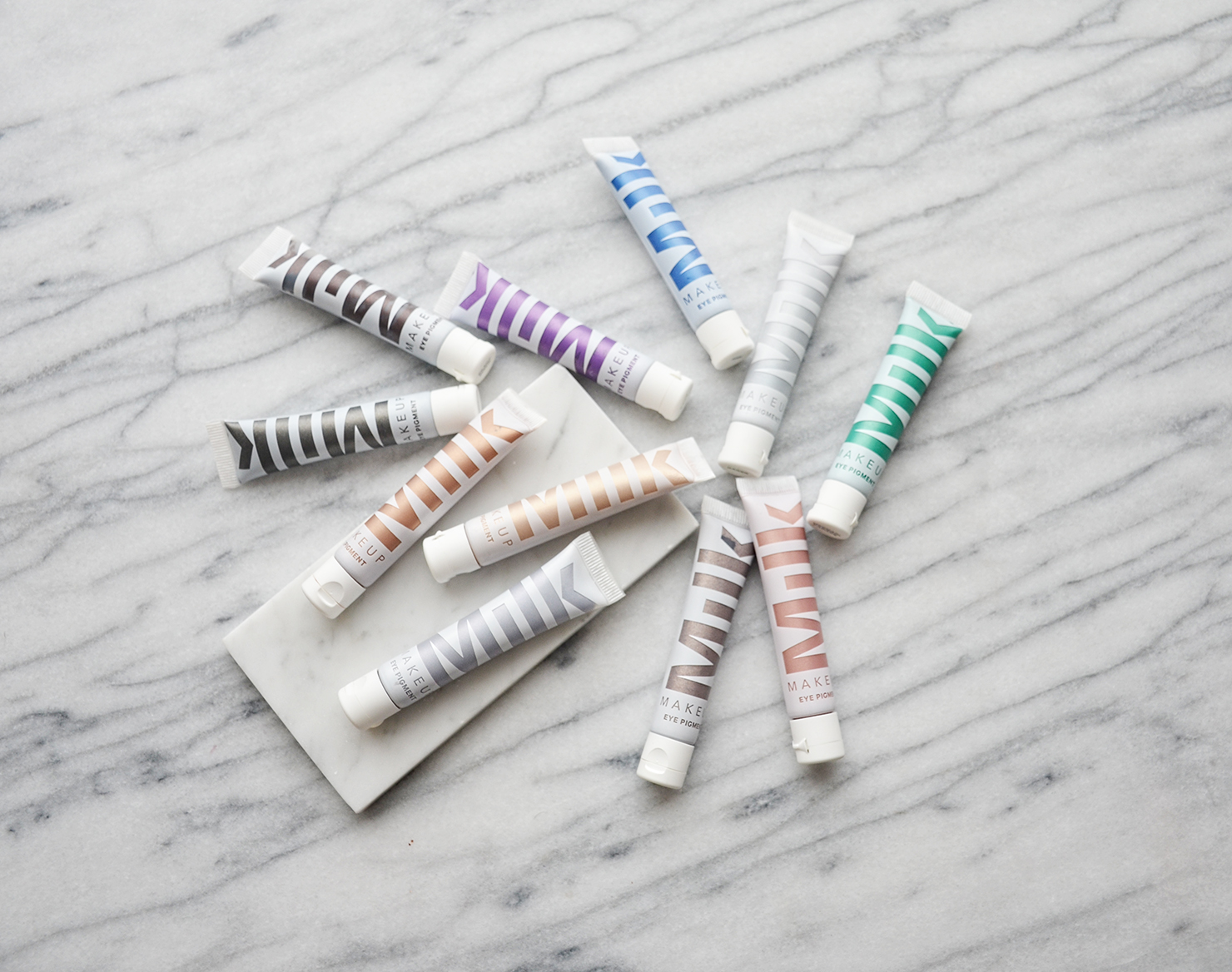 The Milk Makeup Eye Pigments remind me of Charlotte Tilbury's Eyes to Mesmerize cream eyeshadows and the Tom Ford cream eyeshadows. They have the same whipped super intense pigment formula and give almost the same effect on the eyes. So if you haven't tried those two, these are a great more affordable option.
Swatches L to R: Hotel Lobby, Gig, Peep Show, After Party, Rager, Jam Room, Sesh, Mermaid Parade, Rave, All Nighter, Silent Disco
When it comes to my favorite shades, of course I love all the neutrals. I've been wearing Gig a lot as I tend to reach for bronzy shades almost every day. I also love Peep Show, Hotel Lobby, After Party and Silent Disco. Silent Disco is a great rich shimmery brown shade that makes creating a smoky eye so easy. The fun pops of color are also super nice and I think I would use them more in summer as a pop of color on the lower lash.
Have you tried the Milk Makeup Eye Pigments? What are your thoughts on them?
*PR Sample