The Nars Bronzing Collection consists of four bronzers in their original formula and four brand new matte shades. Nars also released lip products in their popular Laguna shade (much needed) and also added some new shades to the Powerchrome Loose Eye Pigments.
The new bronzer packaging has the same feel as the old. It has the same smooth to the touch black packaging but the new bronze details make it even more beautiful. Nars only had two shades in the bronzers in Laguna and Casino so I'm glad to see that they added more shades in the line. They also released a brand new matte formula which is equally beautiful.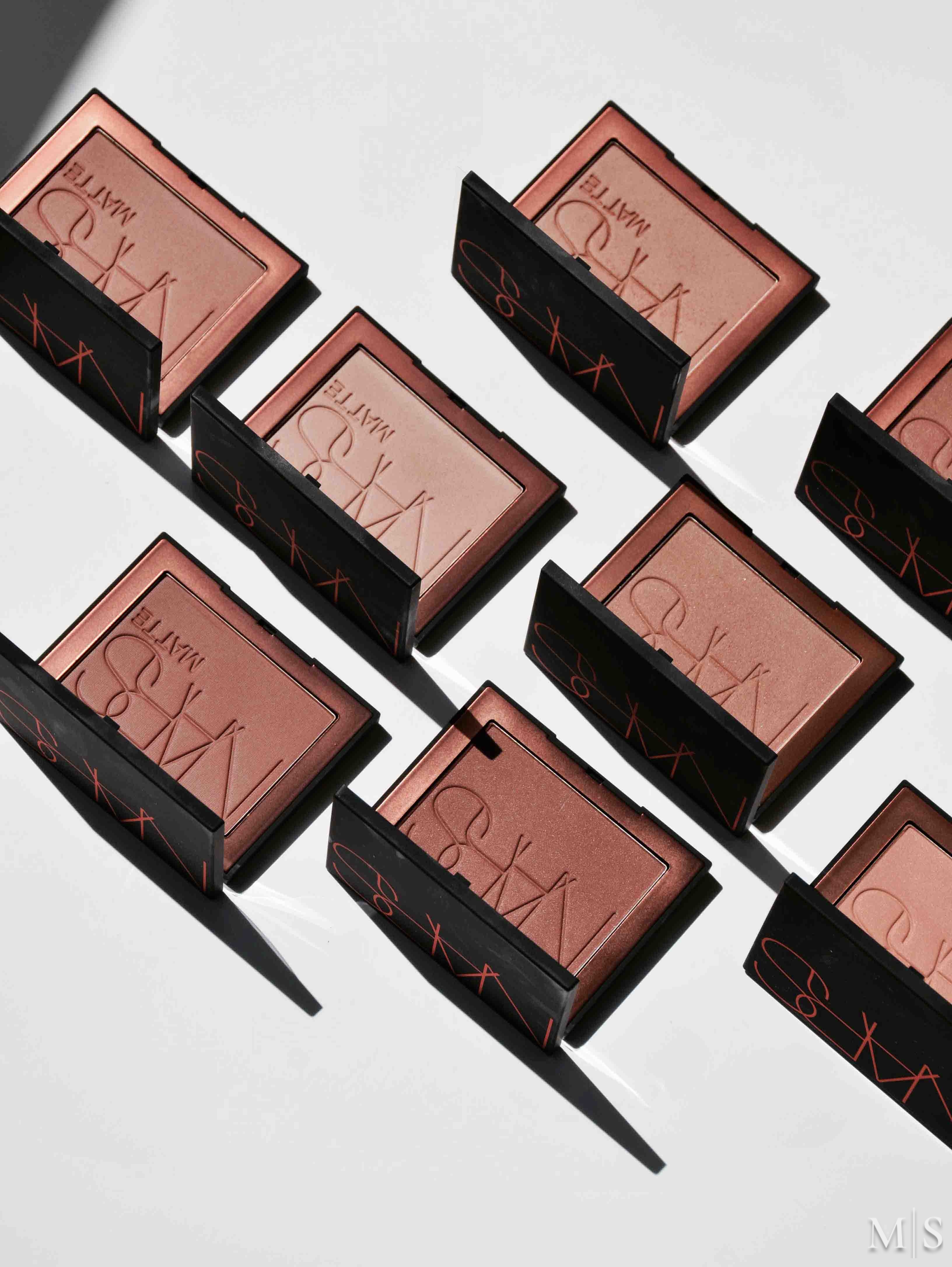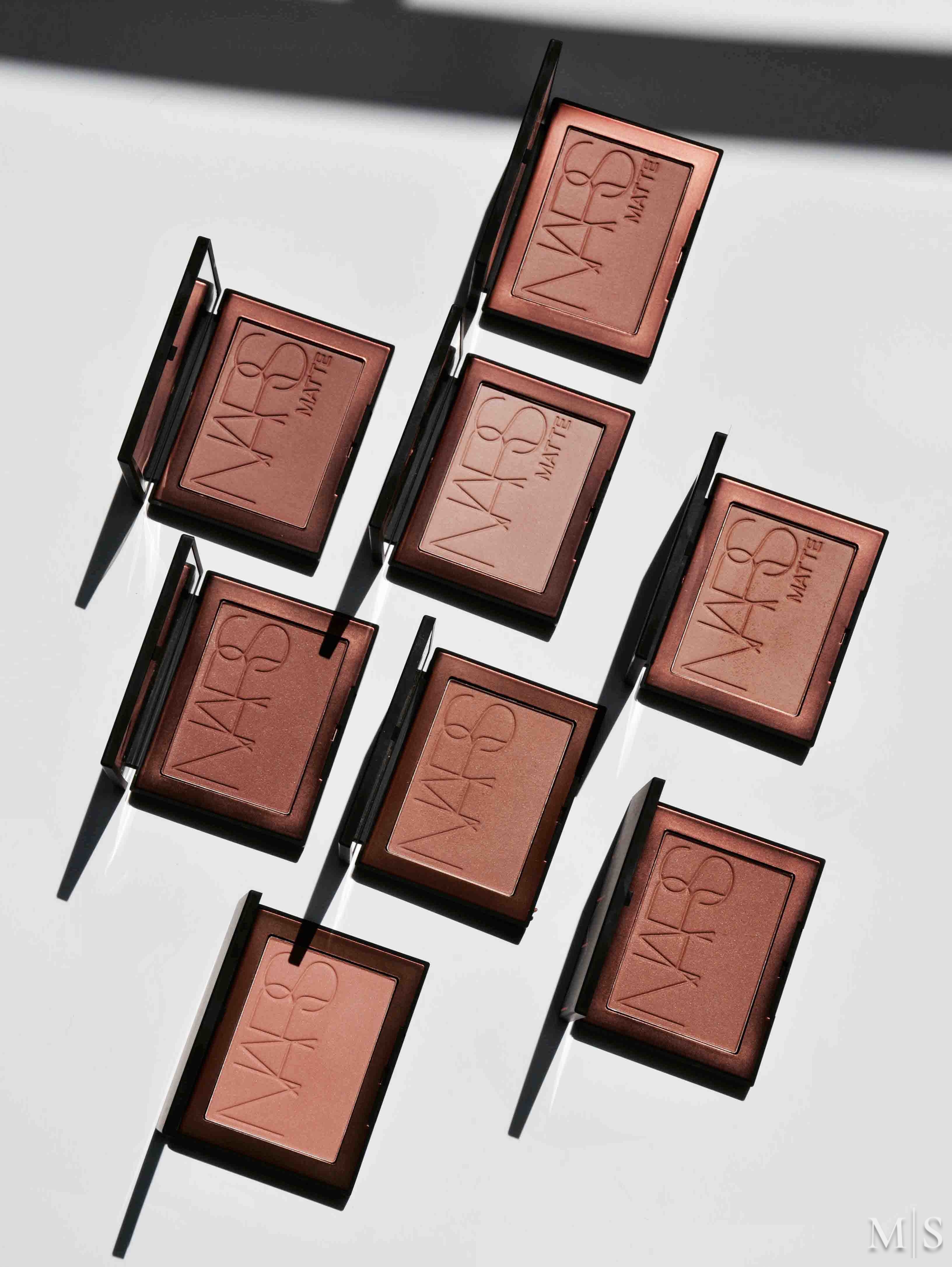 The Nars Bronzing Powder comes in four shades in:
San Juan (new shade that is good for fair to light skin tones)
Laguna (diffused brown with gold shimmer and good for light to medium skin tones)
Casino (diffused deep brown with gold shimmer and good for medium to tan skin tones)
Punta Cana (new shade described as diffused rich mahogany brown with gold shimmer and good for tan to deep skin tones)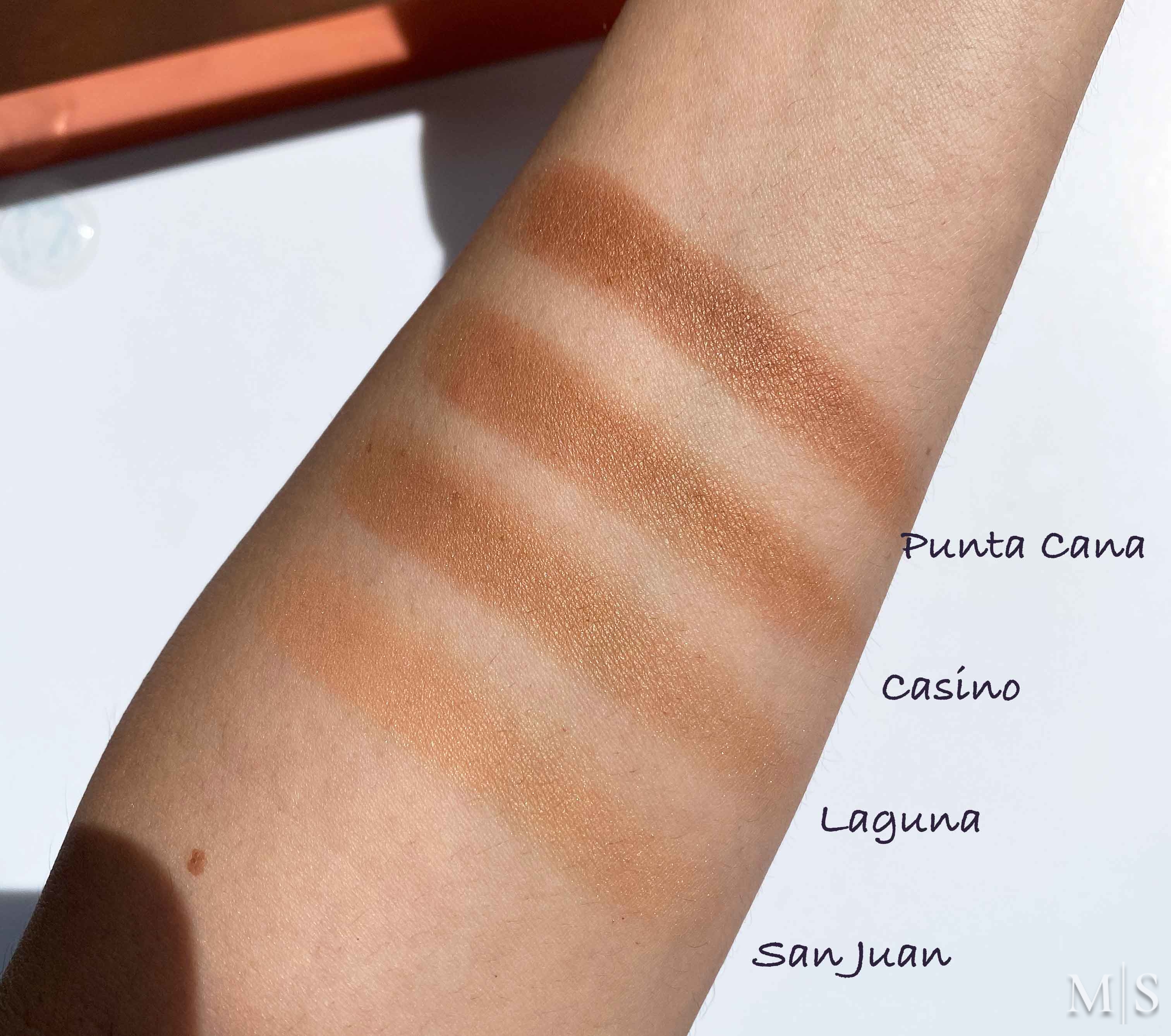 The formula of the Nars Bronzing Powder is the same as their original formula so they didn't reformulate (just repackaged). I wouldn't say that these shades have gold shimmer (at least it's not noticeable on the skin). Instead, I find the bronzers give a beautiful golden glow on the skin that looks very natural.
For shade reference, I rotate between Laguna and Casino depending how tan I am. I really like this formula for an all over bronze look and I think it is perfect for the summer.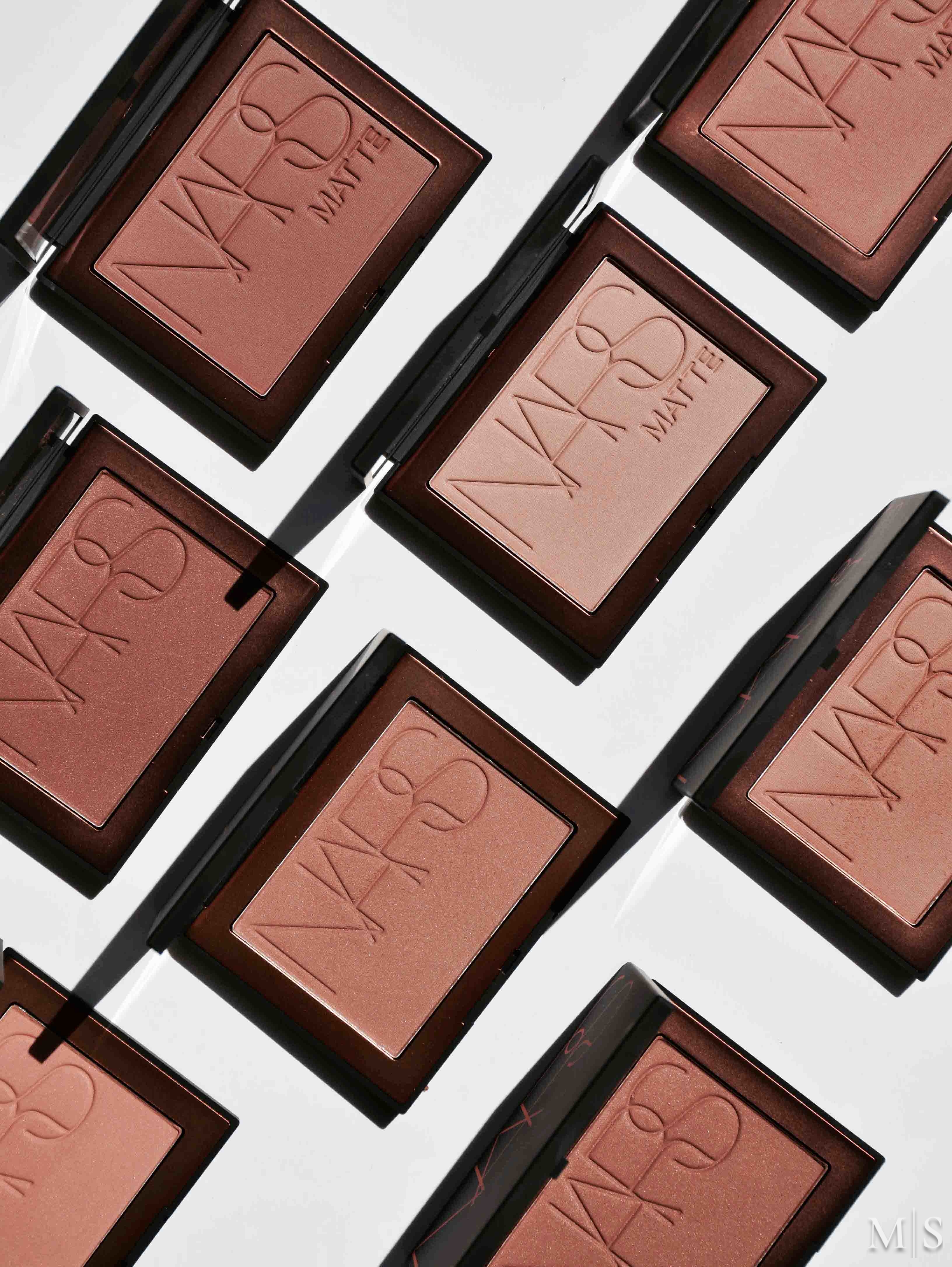 The Nars Matte Bronzing powder also comes in four shades:
Vallarta (matte light tan and good for fair and light skin tones)
Laguna (matte warm brown and good for light to medium skin tones)
Samoa (matte deep golden brown and good for medium to tan skin tones)
Quirimba (matte deep red brown and good for tan to deep skin tones)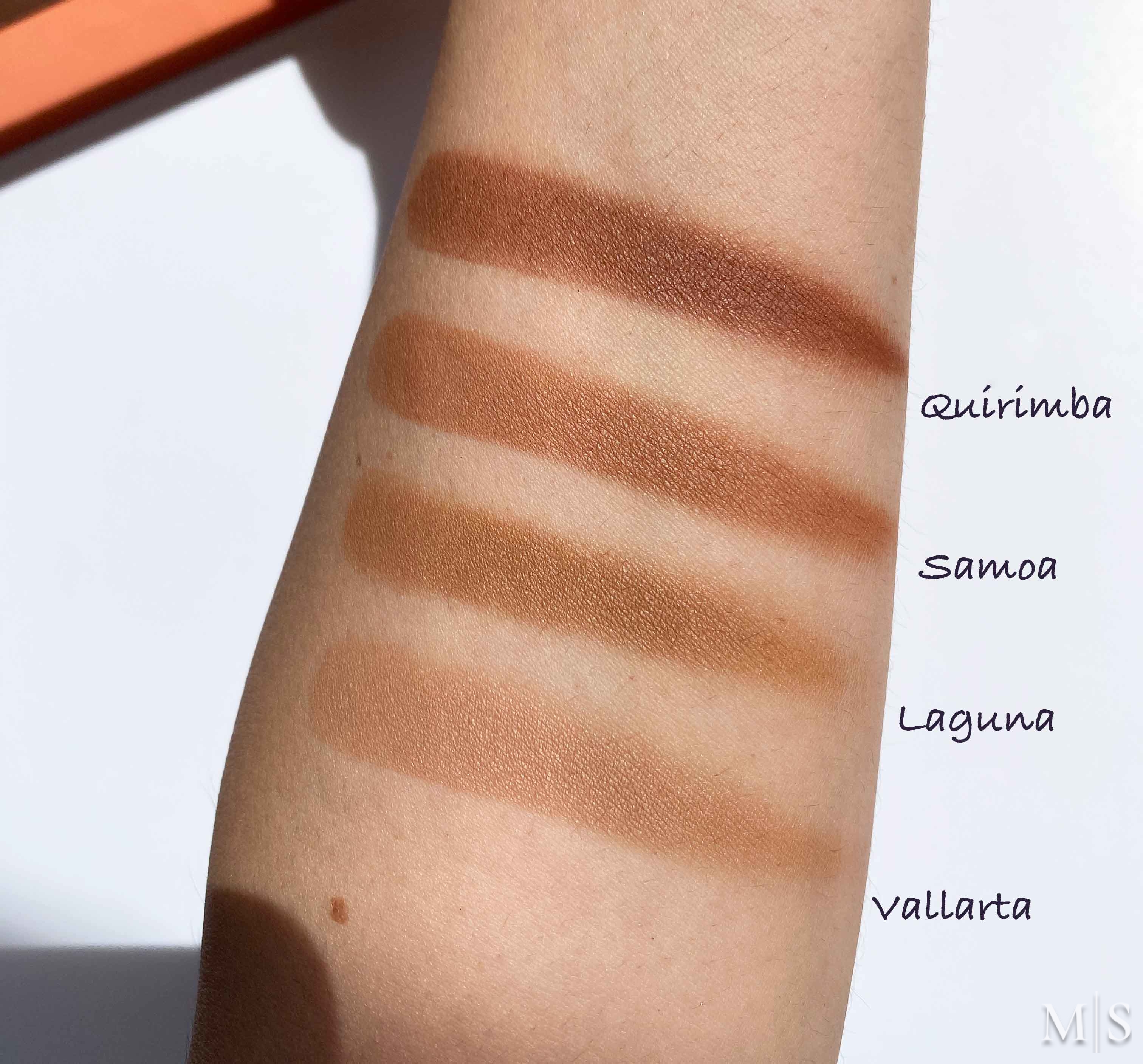 The Nars Matte Bronzing Powder formula is pigmented but blends nicely on the skin. It is one of those bronzers that you don't have to swirl your brush to get product on the brush. In fact, Nars's makeup artist told us (we had an online master class) that you can just roll the brush on the pan and you will get enough product. You can definitely contour with the matte bronzers but they are not cool toned, so you can use them as an all over bronzer if you prefer a matte formula.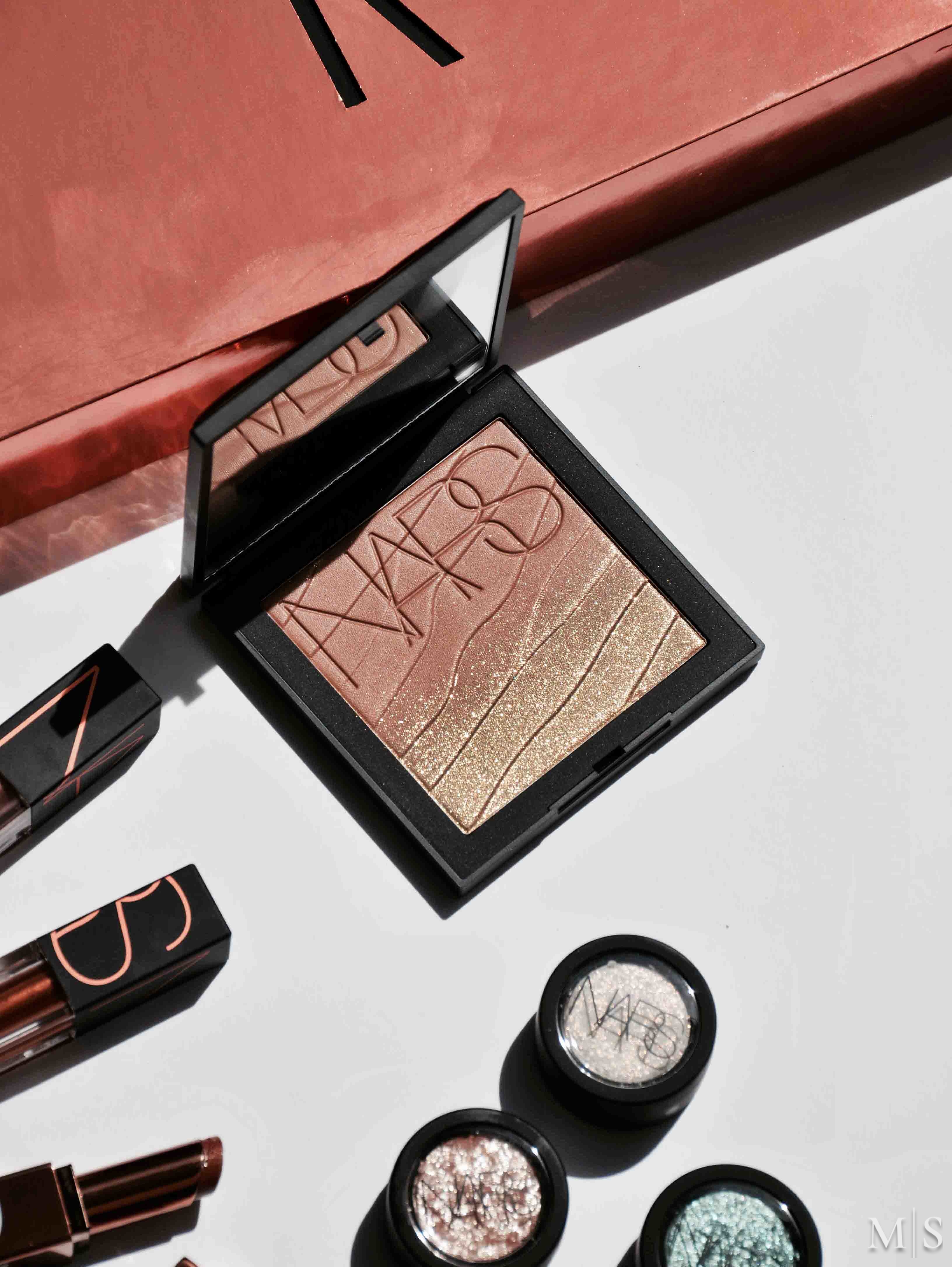 Nars also released a limited edition of the Laguna bronzer. The Paradise Found Bronzing Powder comes in beautiful bronze packaging that resembles the texture of sand. It has beautiful gold overspray and the scent is the same as their Monoi body oil which I adore. Since the gold overspray is shimmer I wouldn't use it on my face, but I would definitely try it as an eyeshadow. If you use and love the Laguna shade, this is a great limited edition compact to get.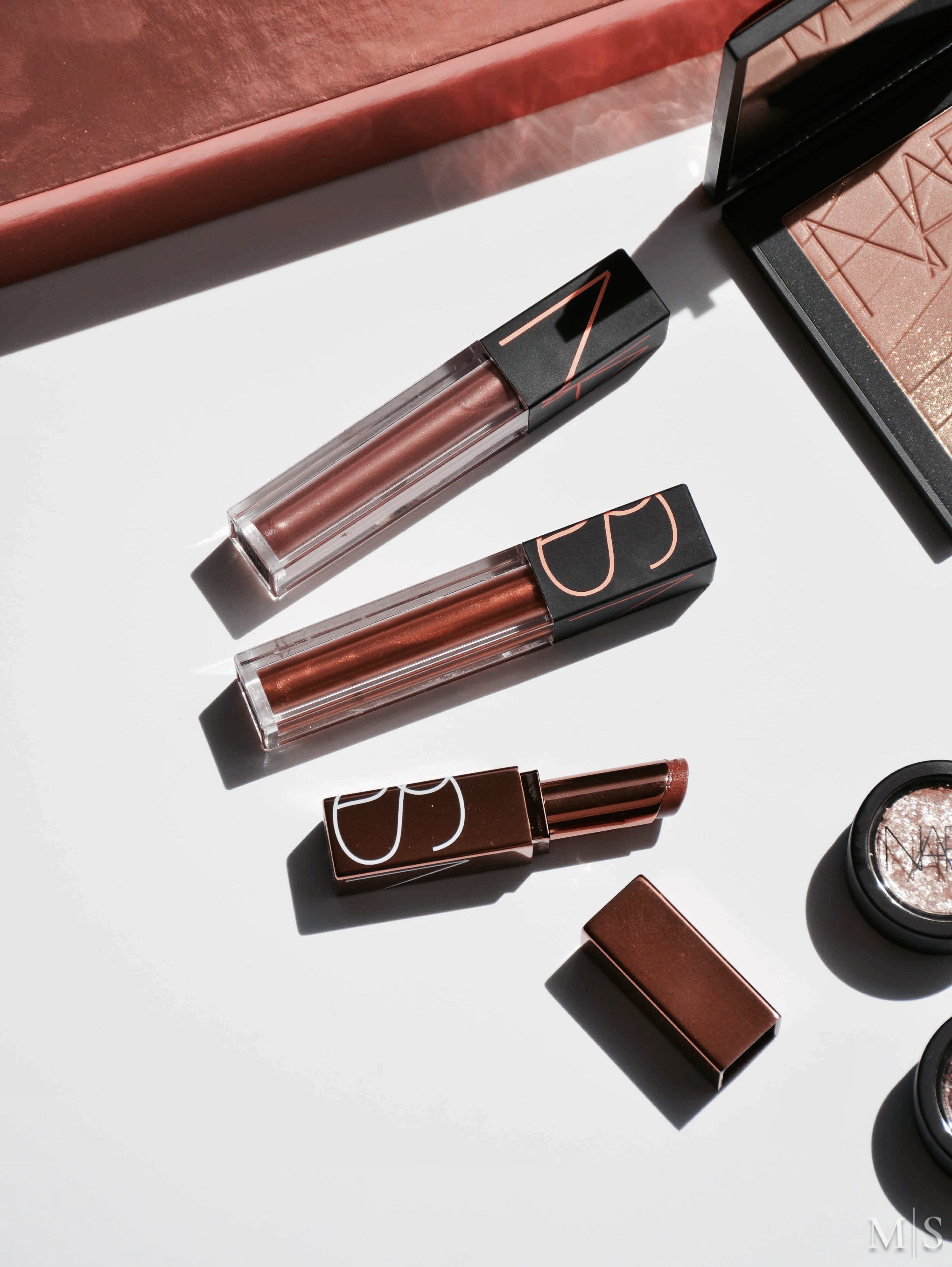 There are three lip products in the Bronzing Collection:
The Afterglow Lip Balm in Laguna (a beautiful warm toned bronze shade)
Oil Infused Lip Tint in Laguna (shimmering bronze with gold pearl)
Oil Infused Lip Tint in Reef (sheer mauve shimmer)
I'm a big fan of the Afterglow Lip Balms. They are the perfect sheer and hydrating lip product that I love wearing every day. The shade in Laguna is my favorite shade that Nars has released together with Dolce Vita.
As for the Oil Infused Lip Tints, it was my first time trying the formula. They are a mix between a sheer lip gloss and an oil. The also leave a tint on the lips which is subtle. I really like both Laguna and Reef. I love layering these over other sheer lipsticks to add a glossy effect on my lips. They are both comfortable and hydrating. Everything that I like in a sheer glossy formula.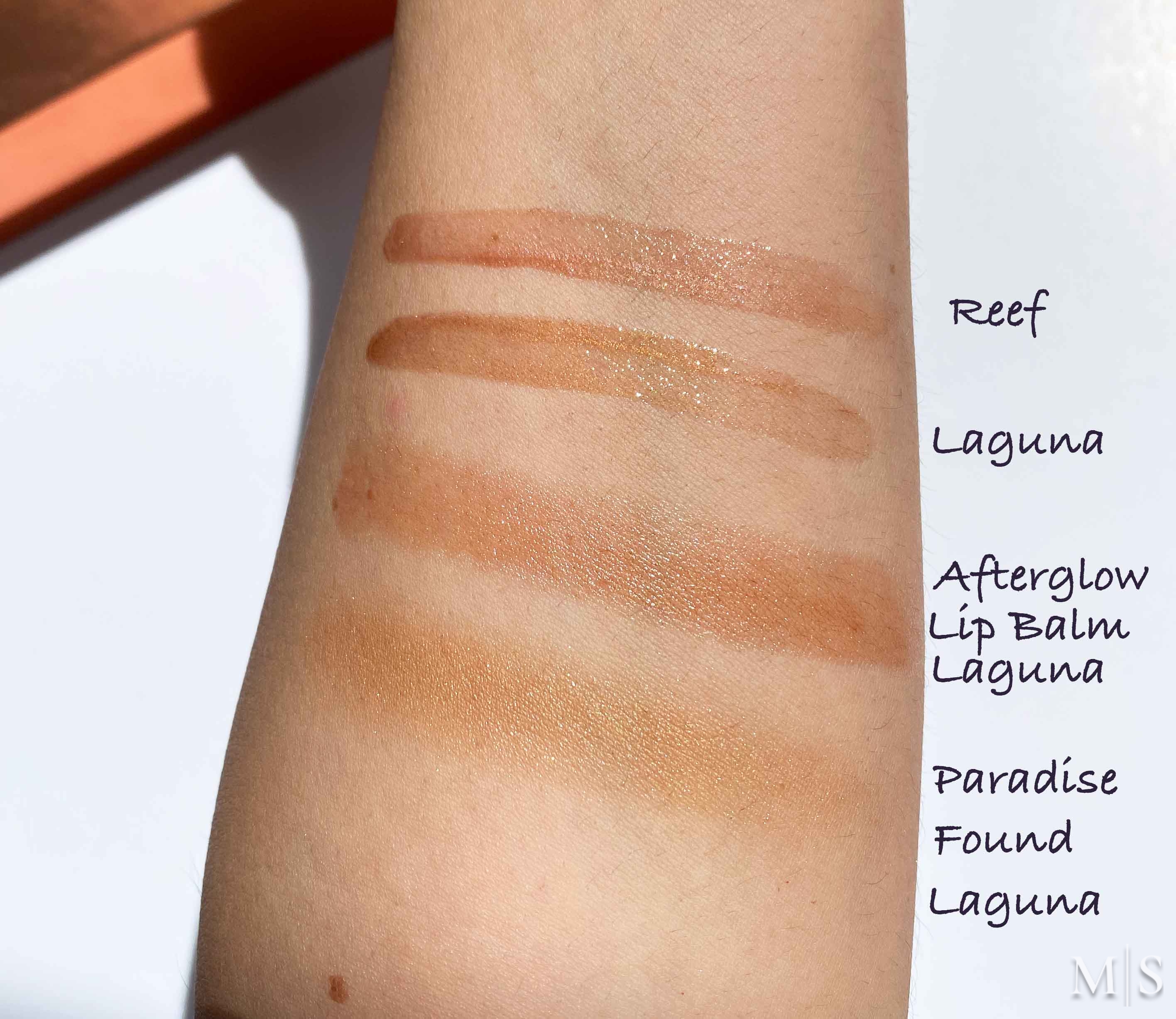 And lastly, the Nars Powerchrome Loose Eye Pigments. I have a detailed review of the Loose Eye Pigments that you can read here.
With the Nars Bronzing Collection, there are two shades that were previously released in Shock Em and Stricken (hands down my favorite bronze shade for creating a smoky eye). Nars added two new shades to the line in Castaway (shimmering translucent white with orange pearl) and Islamorada (shimmering turquoise).
The Powerchrome Eye Pigments are best applied with fingers and are pigmented enough to be used on their own. You can also used them over other shades if you like to add dramatic shimmer on the eyes.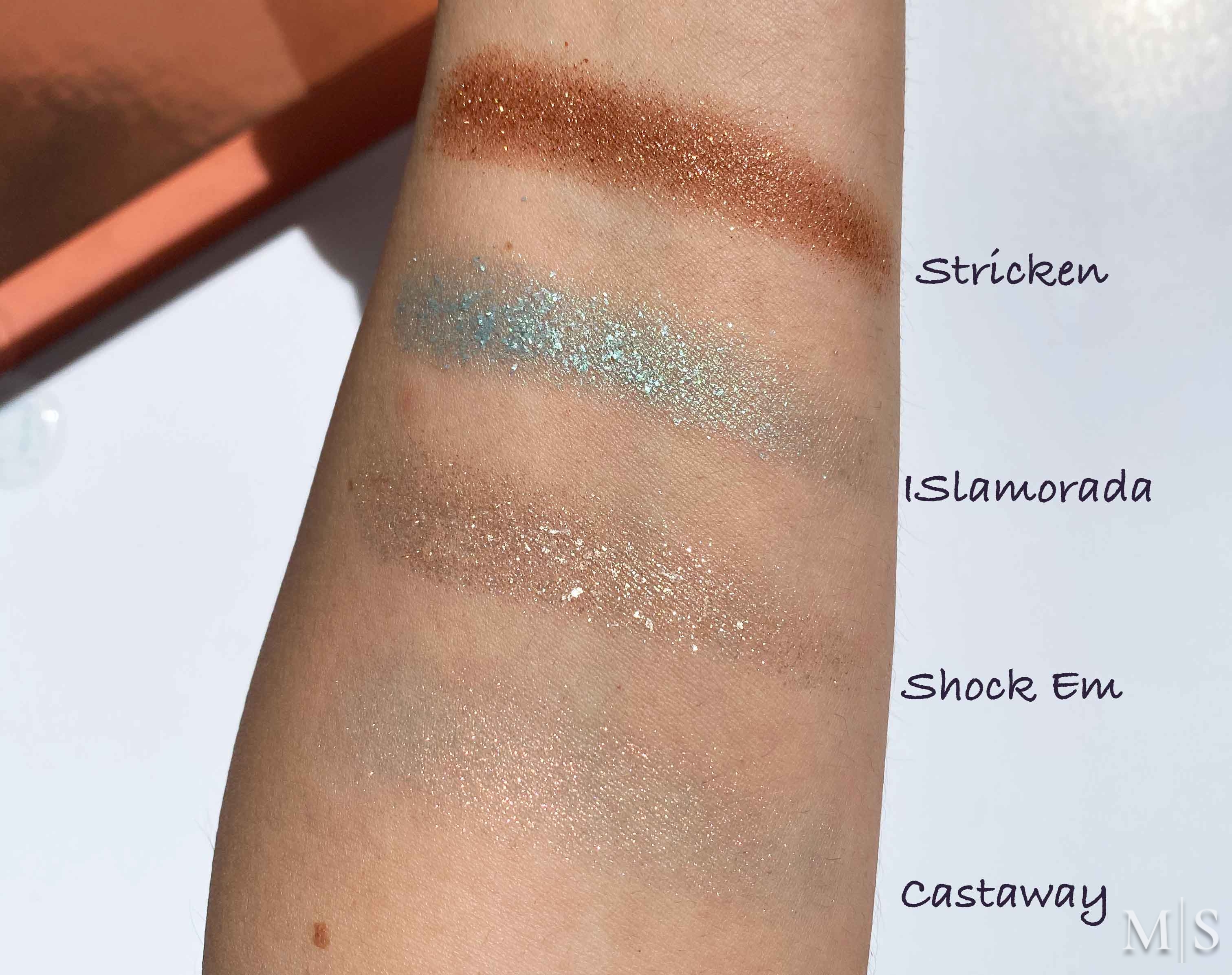 Bottom line, I'm really loving everything from the Nars Bronzing Collection. I love that they expanded the bronzer line and also added a matte formula. I also find the lip products perfect for the summer. All in all, another beautiful collection from the brand.
*PR Sample