Wayne Goss Luxury Lip Collection is the first makeup launch from the makeup artist. I was so excited that he is coming out with lip products! And not only lip products, but lip products that are in various shades of nudes. The Luxury Lip Collection is a capsule collection of three lip essentials: The Luxury Cream Lipstick, The Essential Lip Liner and The High Shine Gloss.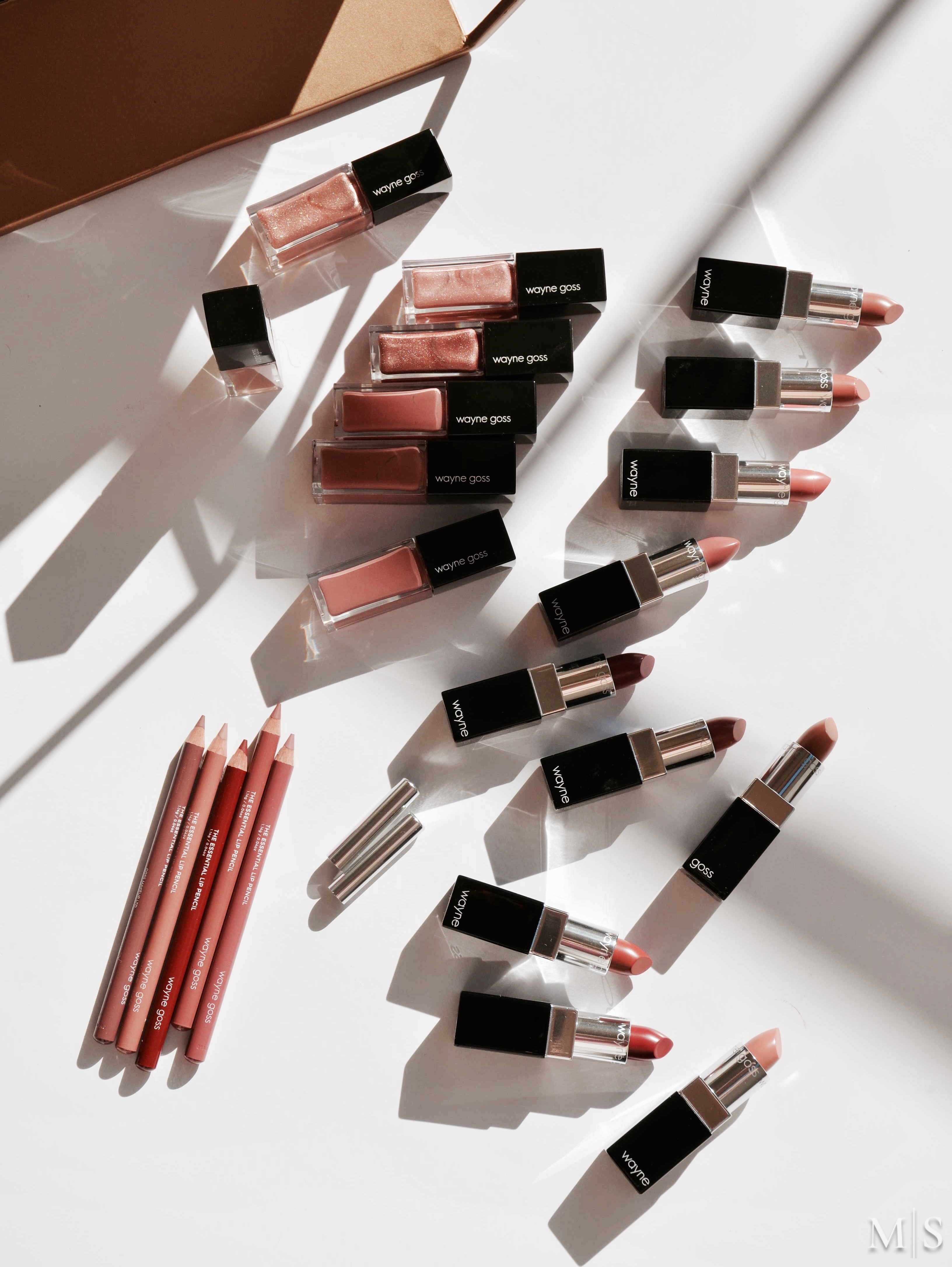 I received the whole collection on the 1st so I had a little bit of time to play with the different formulas. As a gloss lover, first, I reached for the glosses.
The High Shine Gloss comes in seven beautiful neutral shades. There is a good mix of shimmer and a creamy finish. The formula, as the name implies, is high shine and almost wet looking on the lips. It is one of those gloss formulas that provides a cushiony feel on the lips and evens out any lines that you have. The gloss has a minty scent and provides a subtle cooling sensation upon application.
The pigmentation is semi-sheer, so you get a good amount of color for a gloss. I also want to mention that the formula is not sticky. I notice a slight tackiness when I push my lips together but nothing that is compared to a sticky gloss. Love it!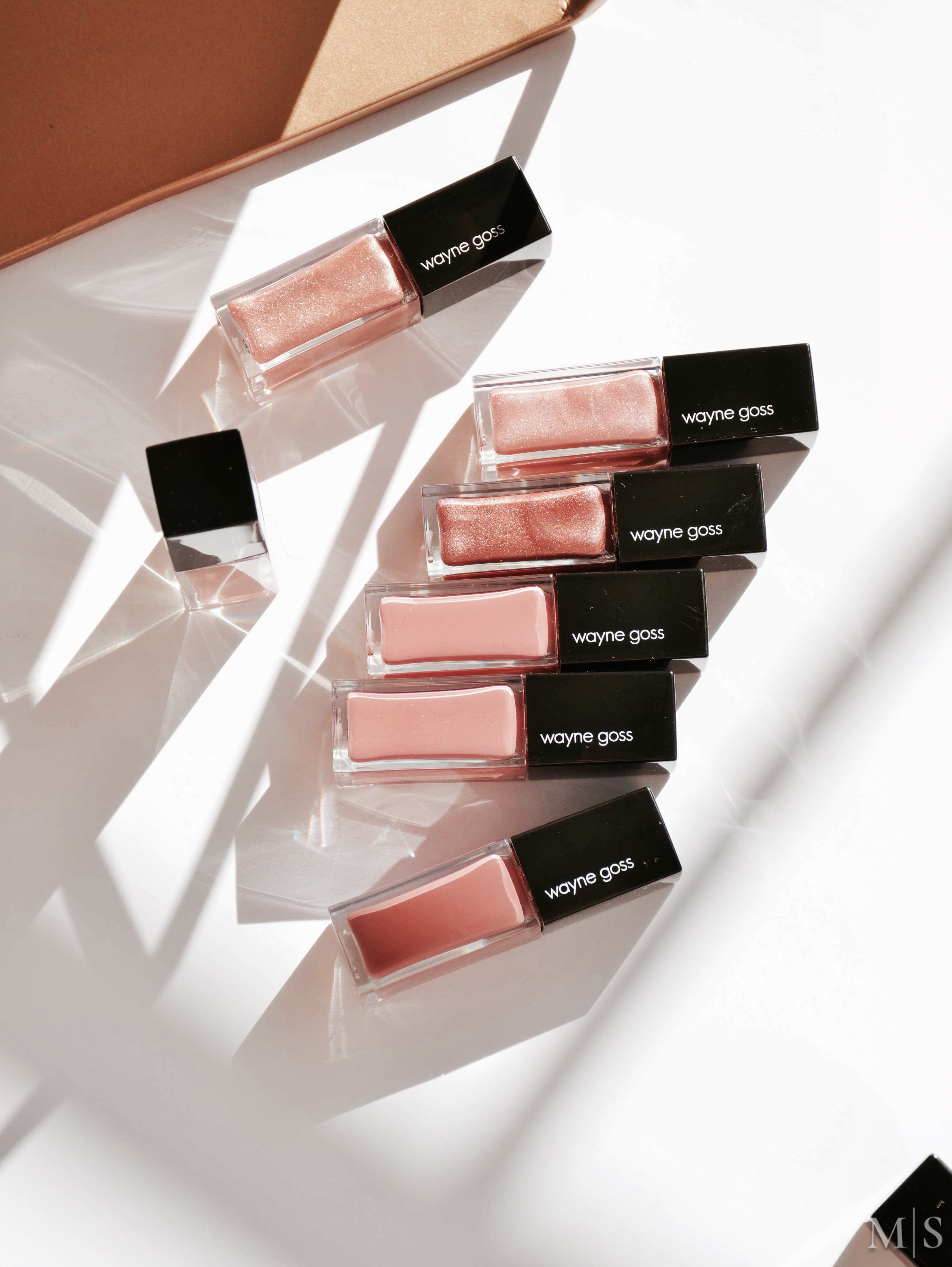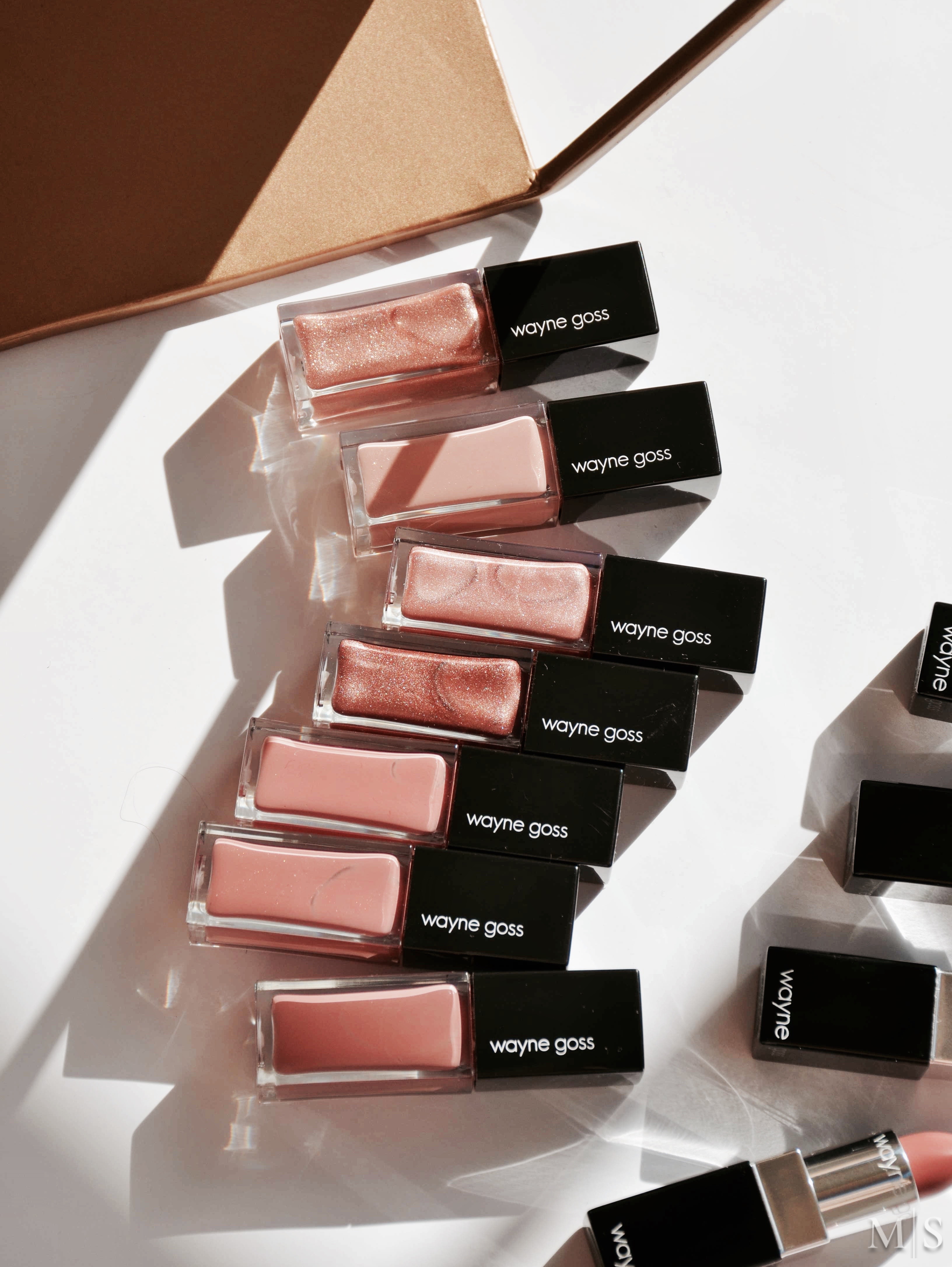 As I mentioned before, The High Shine Gloss comes in seven shades:
Tulip – beige nude with shimmer
Antique Rose – beige with rose gold shimmer
Hyacinth – pinky peach
Chrysanthemum – bronze gold shimmer
Petunia – medium toned nude
Hibiscus – champagne rose gold
Cherry Blossom – soft pink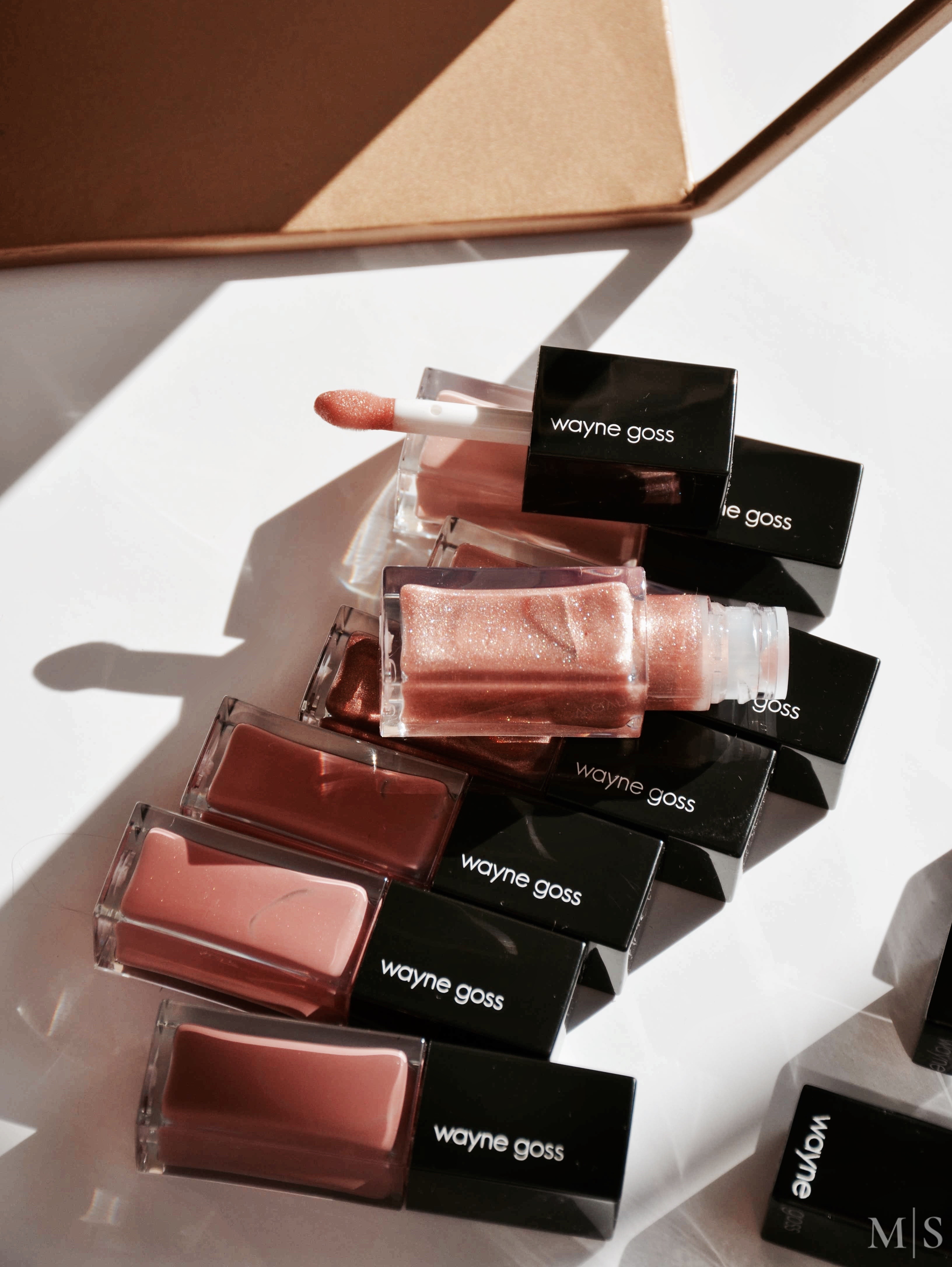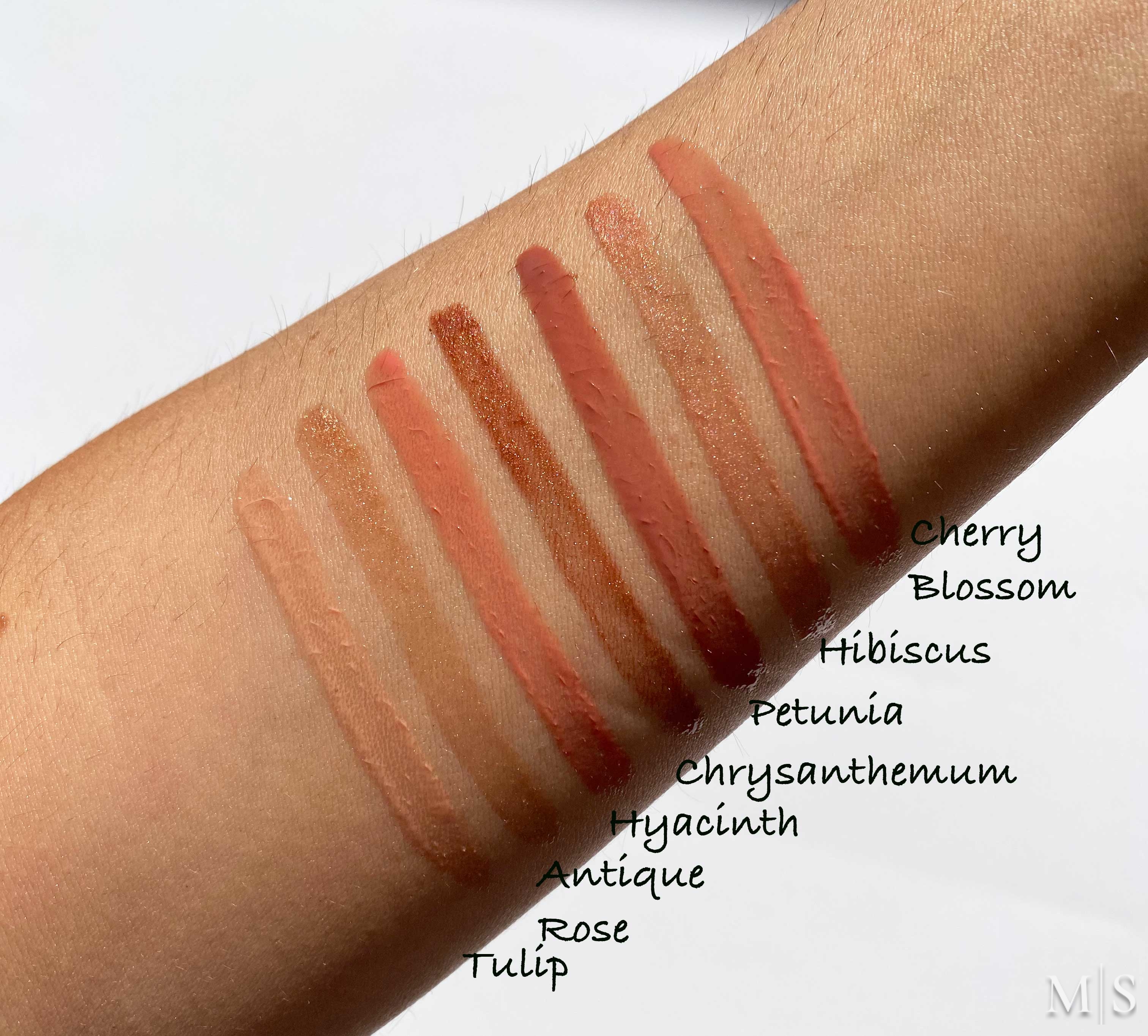 Tulip

Antique Rose

Hyacinth

Chrysanthemum 

Petunia

Hibiscus

Cherry Blossom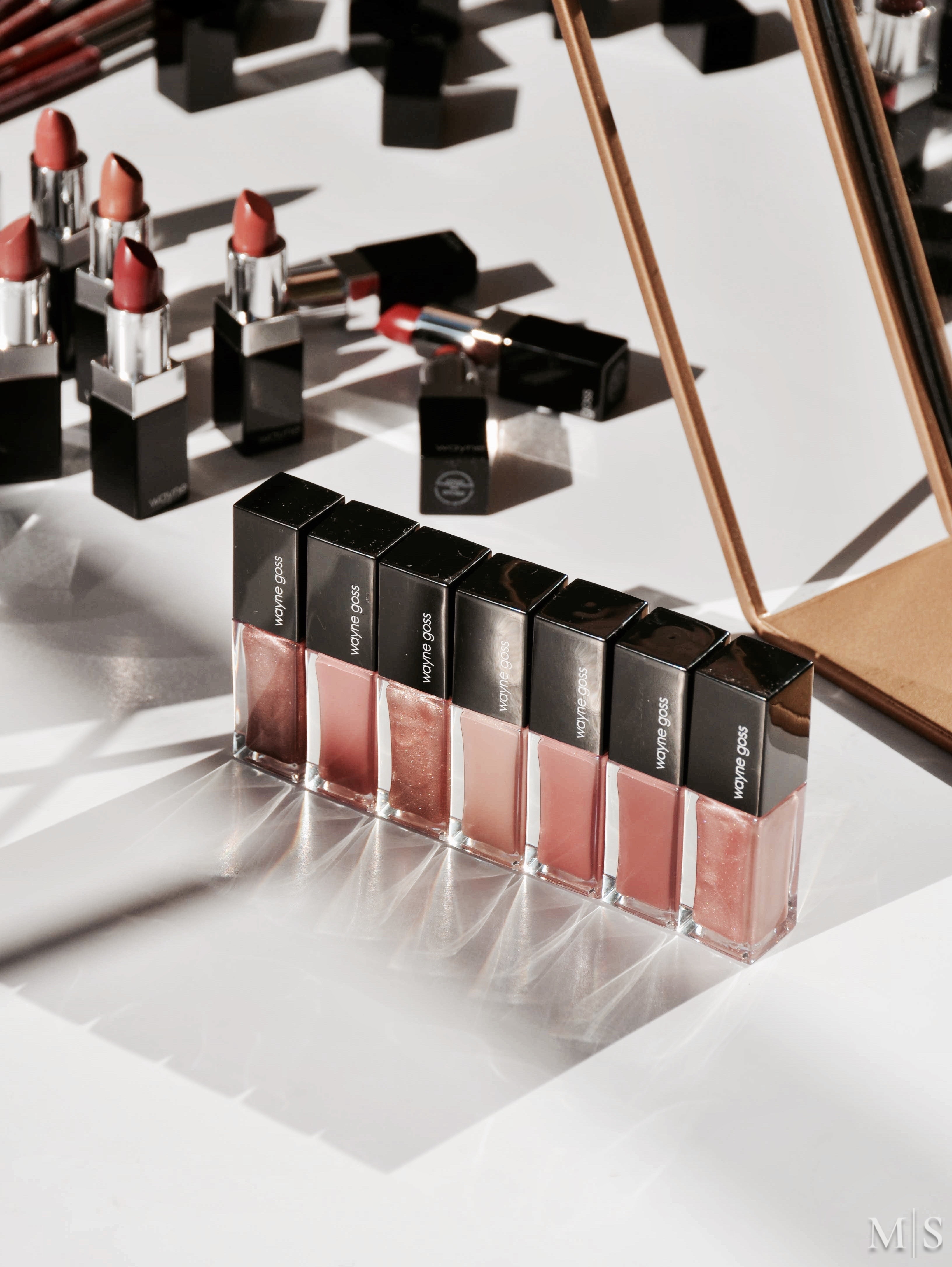 The Luxury Cream Lipstick comes in ten shades. As with the glosses, The Luxury Cream Lipstick collection features all wearable and mostly neutral shades. This is a lipstick formula that is creamy and provides a satin finish. It is hydrating, but also pigmented and very comfortable to wear.
There is a subtle vanilla scent that actually reminds me of the classic Mac lipsticks. I really like the sleek and minimalistic black packaging. It feels nice and heavy in the hand and very well made.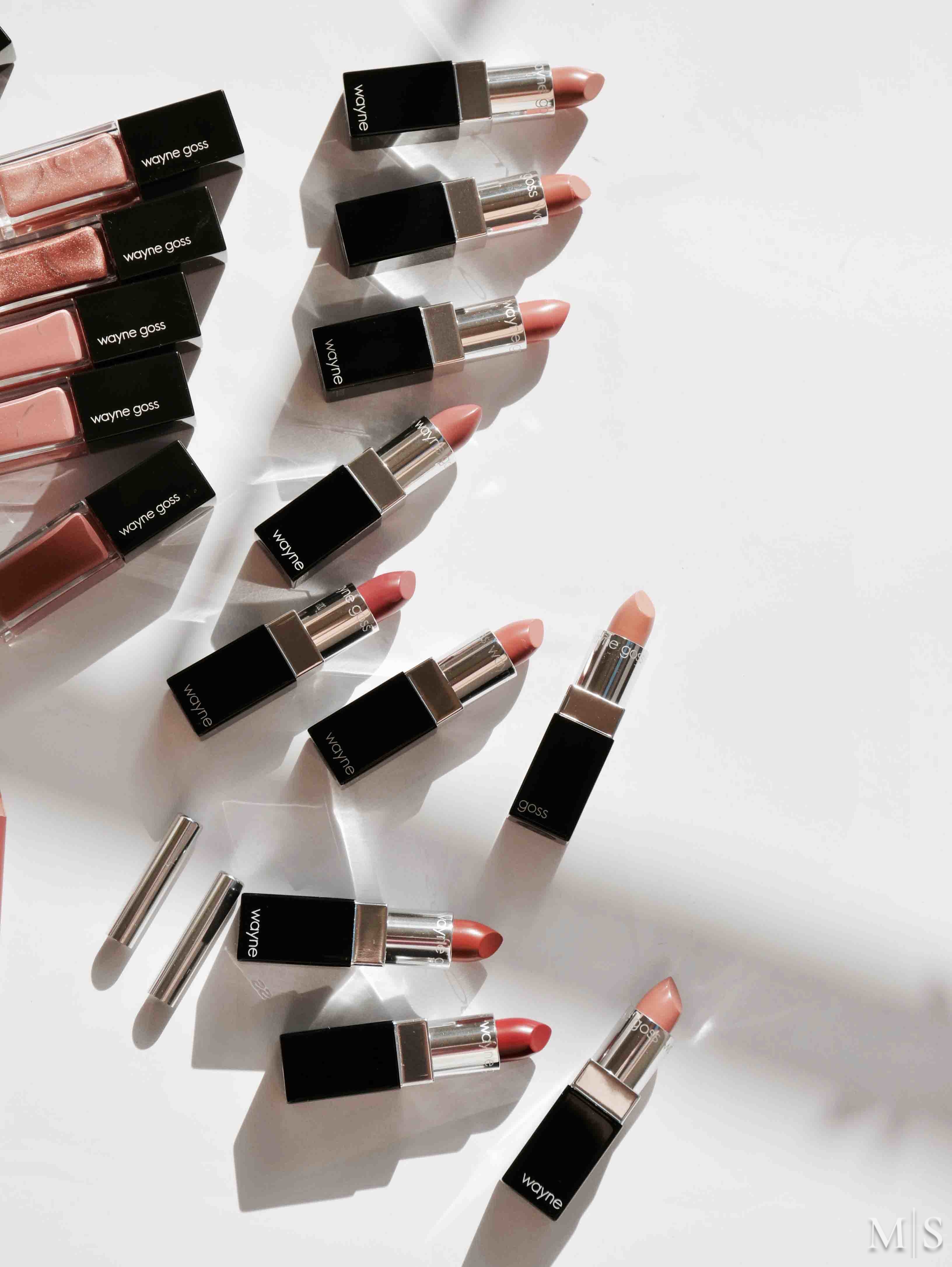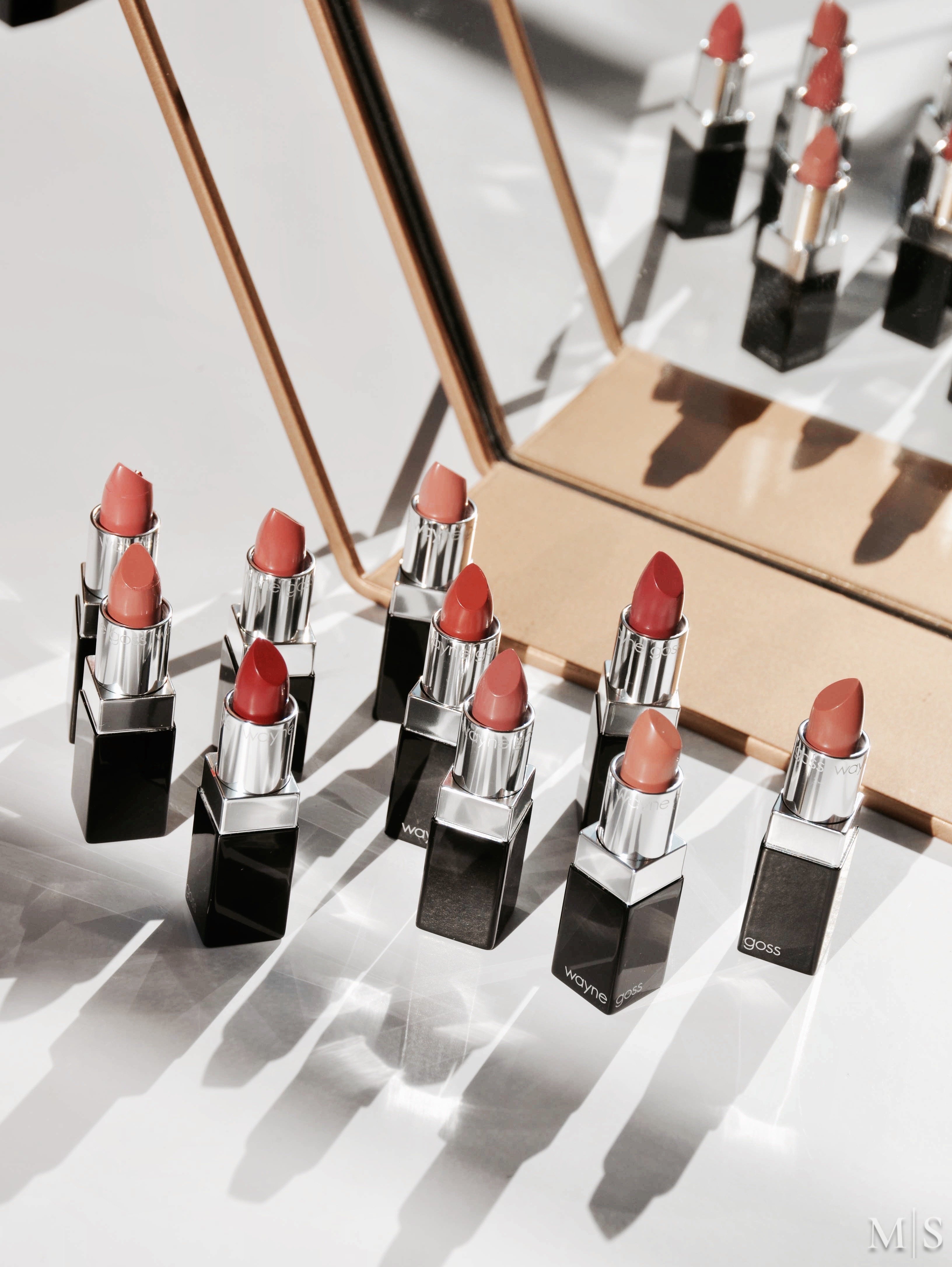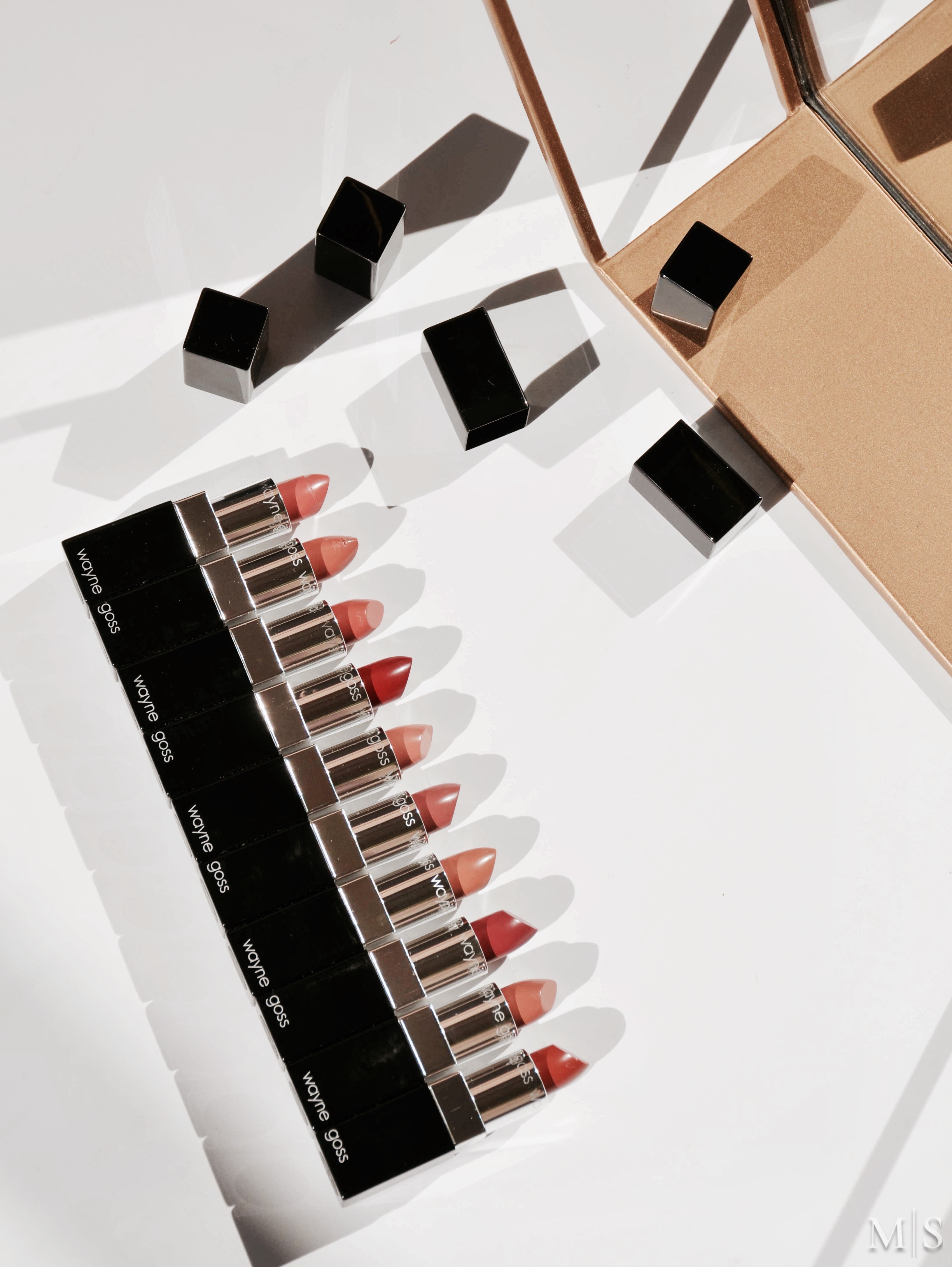 The shades that come in The Luxury Cream Lipstick line are:
Lily – nude pink
Magnolia – soft pinky peach
Camellia – warm nude with yellow undertones
Lotus – nude pink with brown base
Amaryllis – soft peachy nude
Dahlia – warm pink peach
Orchid – burned terracotta 
Daisy – light beige pink
Carnation – warm berry pink 
Zinnia – red fischia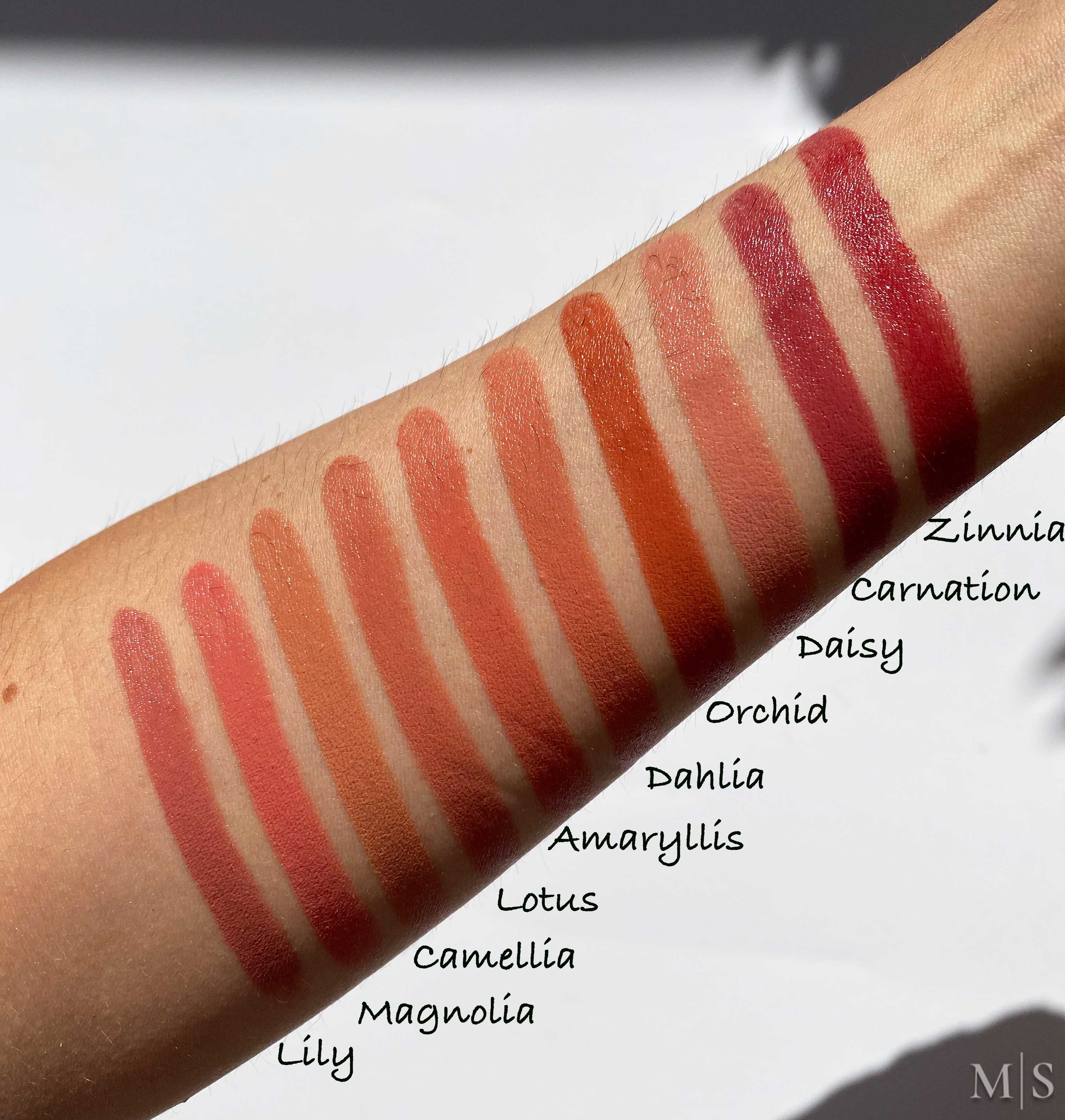 Lily

Magnolia

Camellia
Lotus

Amaryllis

Dahlia 

Orchid

Daisy

Carnation 

Zinnia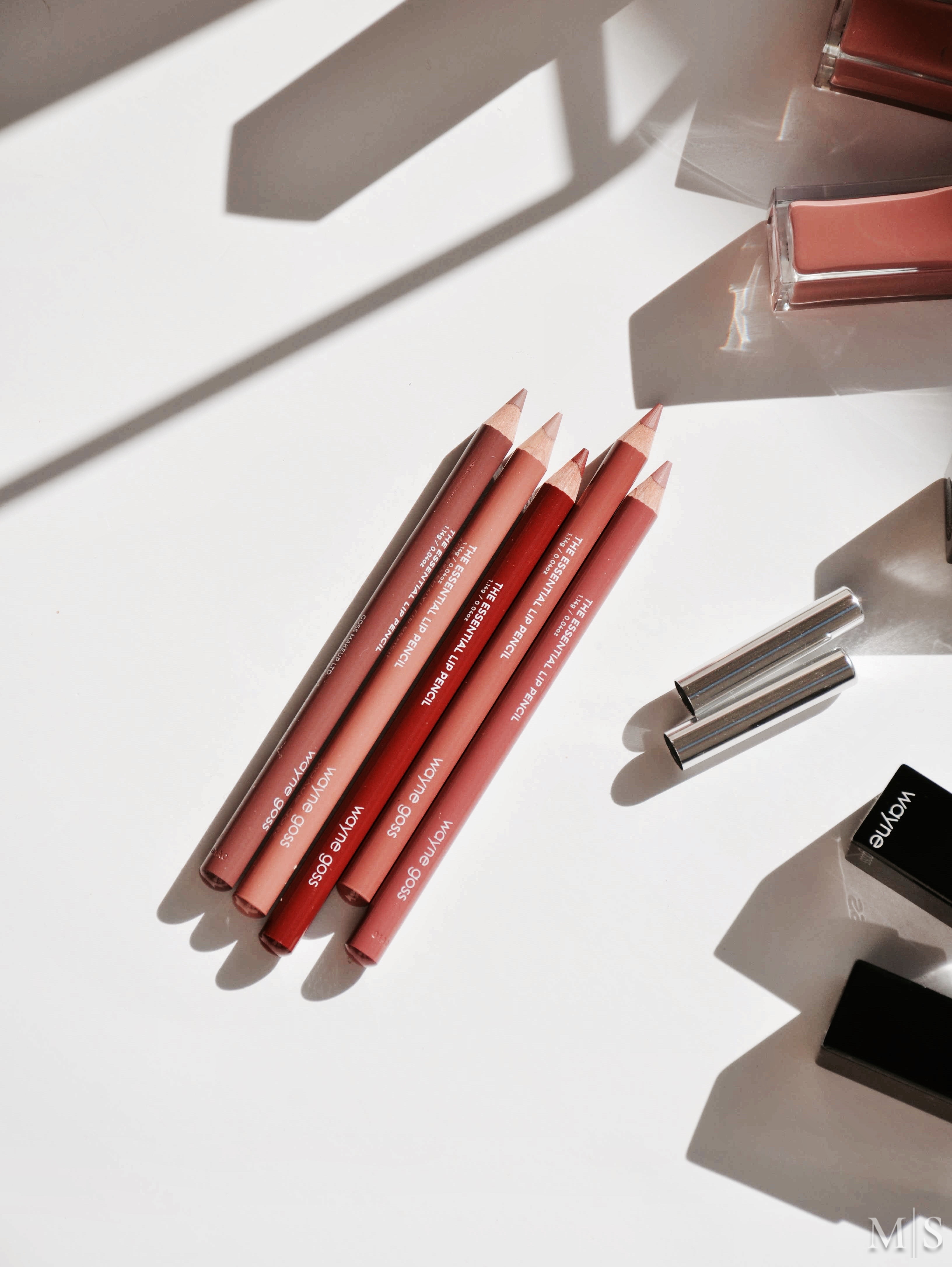 And lastly, The Essential Lip Liner. This is a kohl type pencil that has the perfect in between formula. They are not super creamy, but also not dry that drag on your lips. They actually reming me of the Charlotte Tilbury lip liners which are one of my favorite.
The Essential Lip Liner comes in five shades:
Vintage Pink – soft beige nude
Mauve – medium nude pink 
Natural Berry – warm toned pink
Sepia – spicy brown 
Cinnamon – rustic red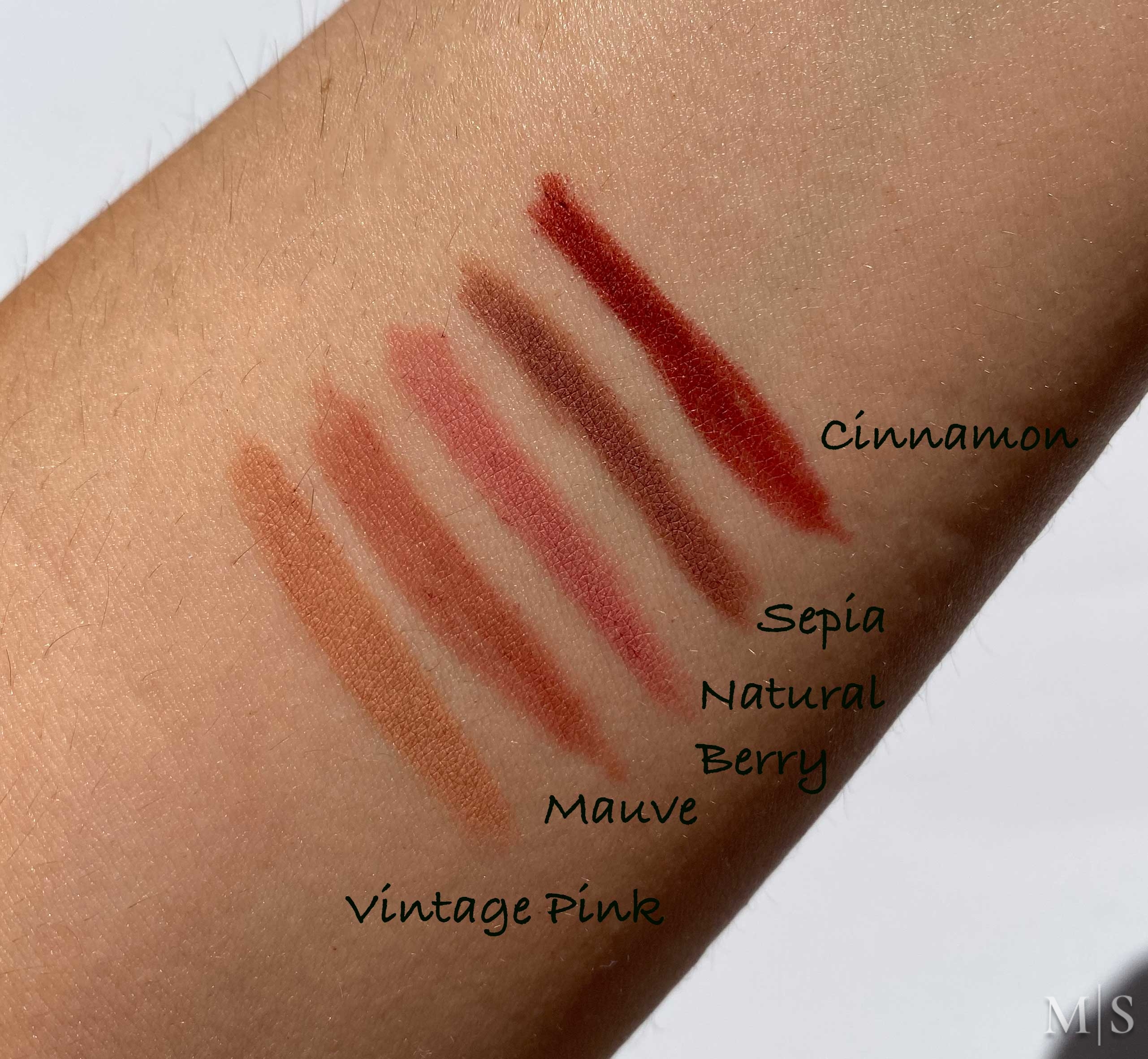 Bottom line, a beautiful first collection by Wayne Goss. The formula of all three lip products is lovely and I really like the shade selection. As a nude lover, I really appreciate the different tones of nudes.
Depending on your shade preference, you really are not going to go wrong with any of the shades. My favorite shades include: Tulip, Hyacinth, Chrysanthemum and Petunia from the glosses, Lily, Lotus and Orchid from the lipsticks and Vintage Pink, Mauve and Sepia from the lip liners.
The Wayne Goss Luxury Lip Collection is launching today and is exclusive to Beautylish. Congrats to Wayne Goss to such a successful first launch. Well done!
*PR Sample