Mac are back with a second special collaboration with Selena. This time, they released a variety of products that represent Selena really well. I had enough time to test everything, and I have to say that the lip products are my favorite. Well, that is after the amazing Extra Dimension Skinfinish, which has the shape of a rose.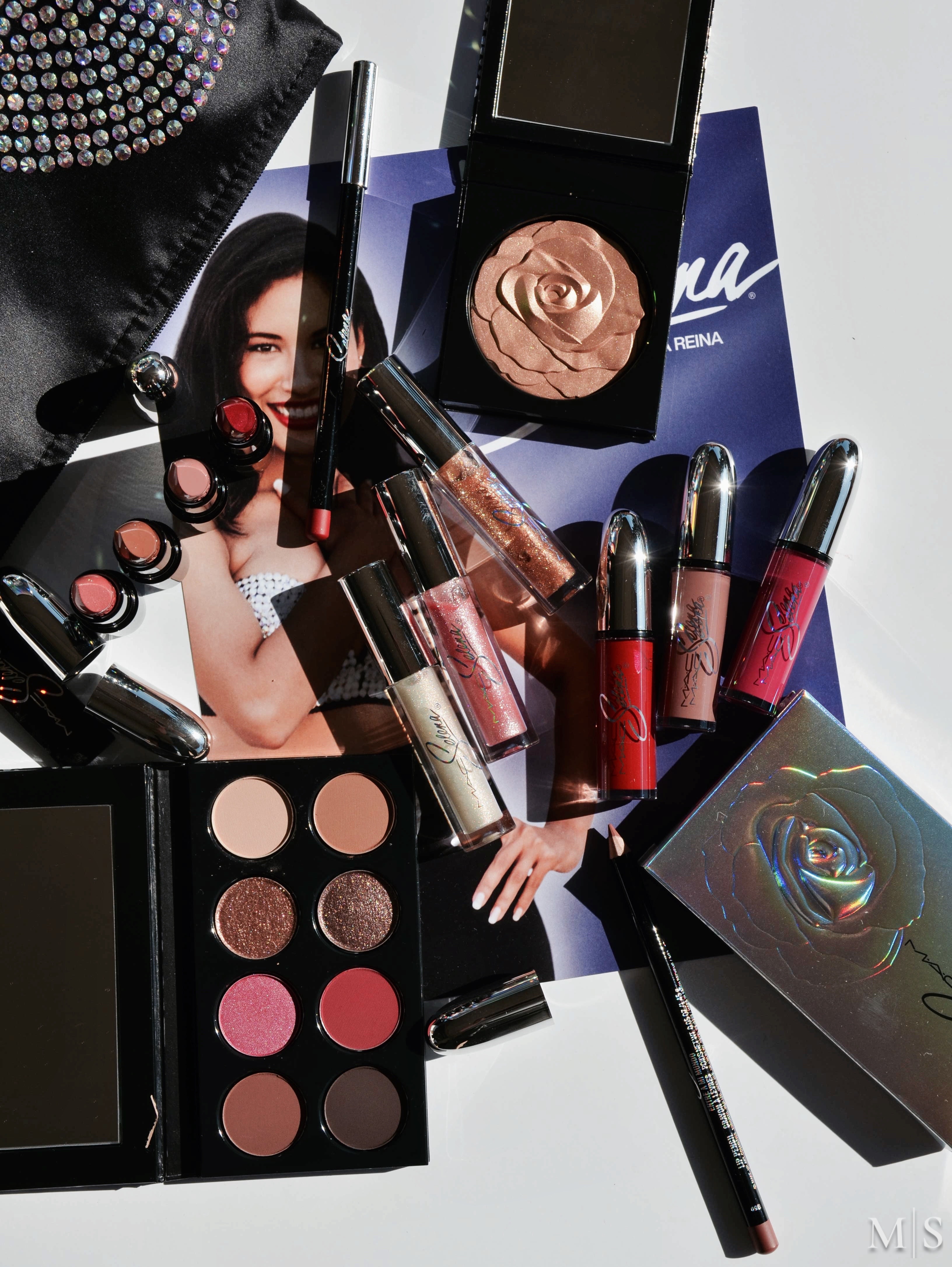 There are three lip glass shades, three Retro Matte Liquid Lipcolors and four lipsticks in the Mac x Selena La Reina Collection. Mac also released two lip liners that go well with all of the lip products.
The three Lip Glass shades all have sparkle and iridescence: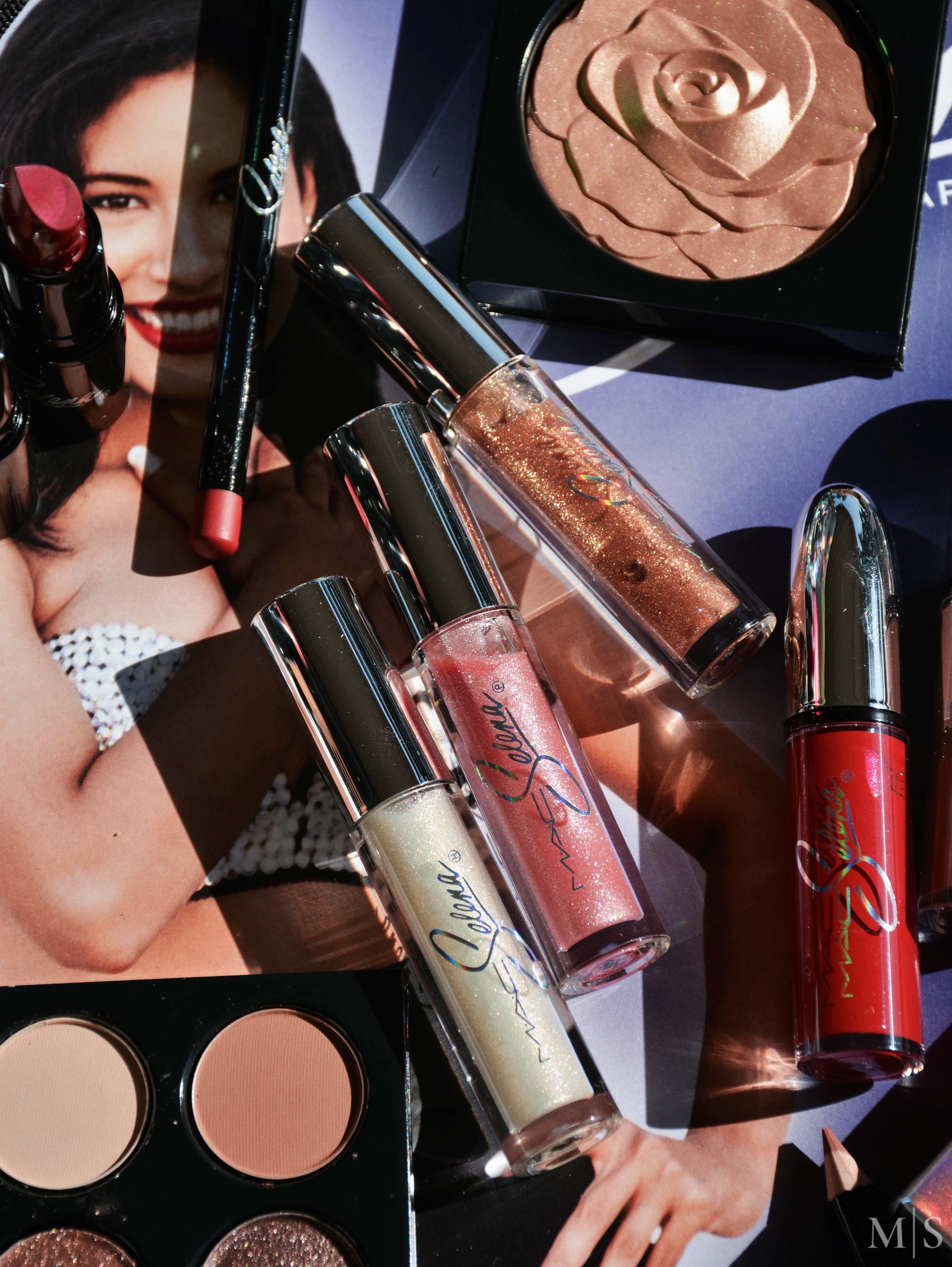 Since all three shades are on the sheer side, they are very wearable glosses. The combination of the Lip Glass glassy finish and the sparkle, makes for a very juicy finish.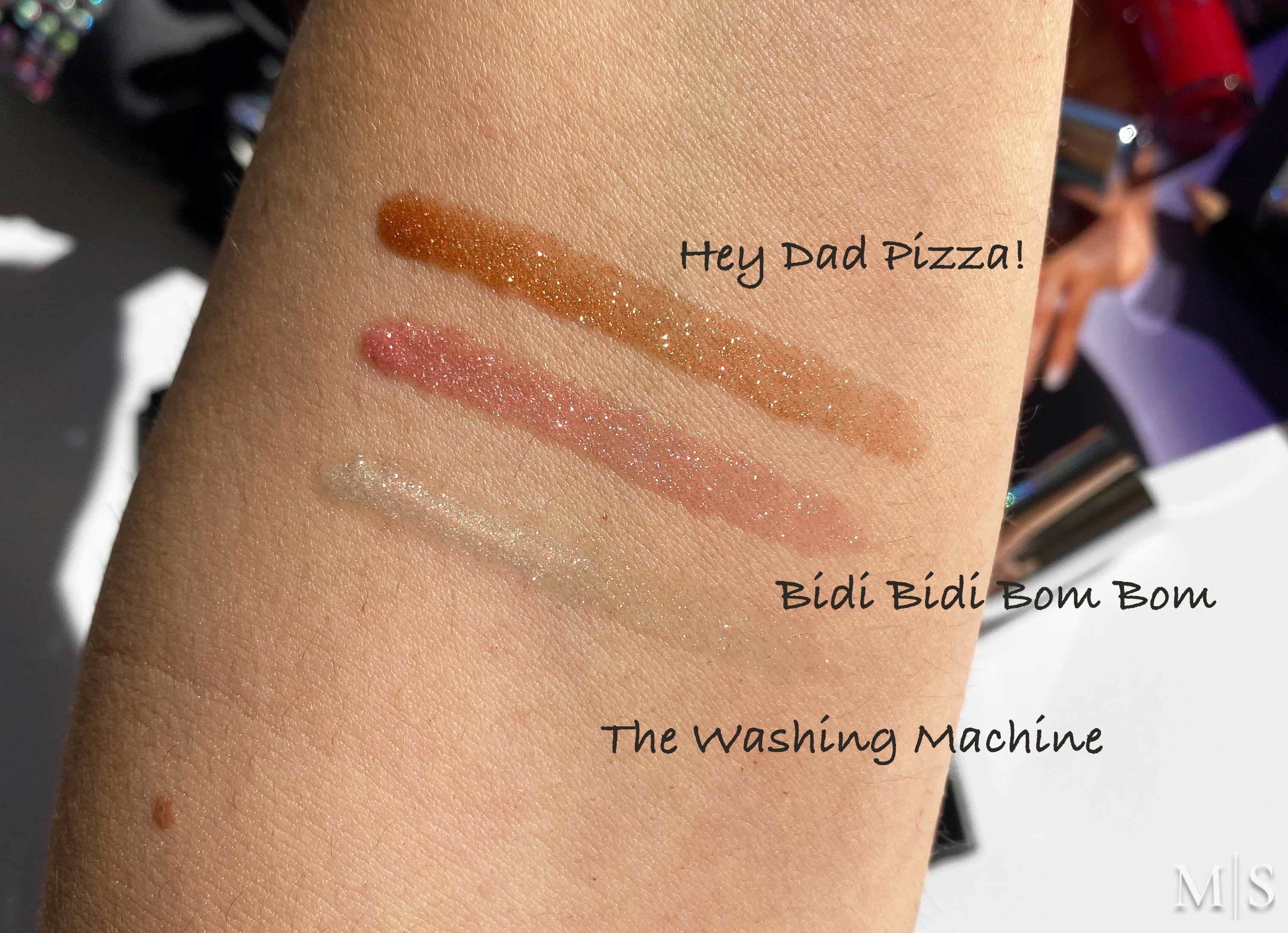 The Washing Machine

Bidi Bidi Bom Bom

Hey Dad Pizza!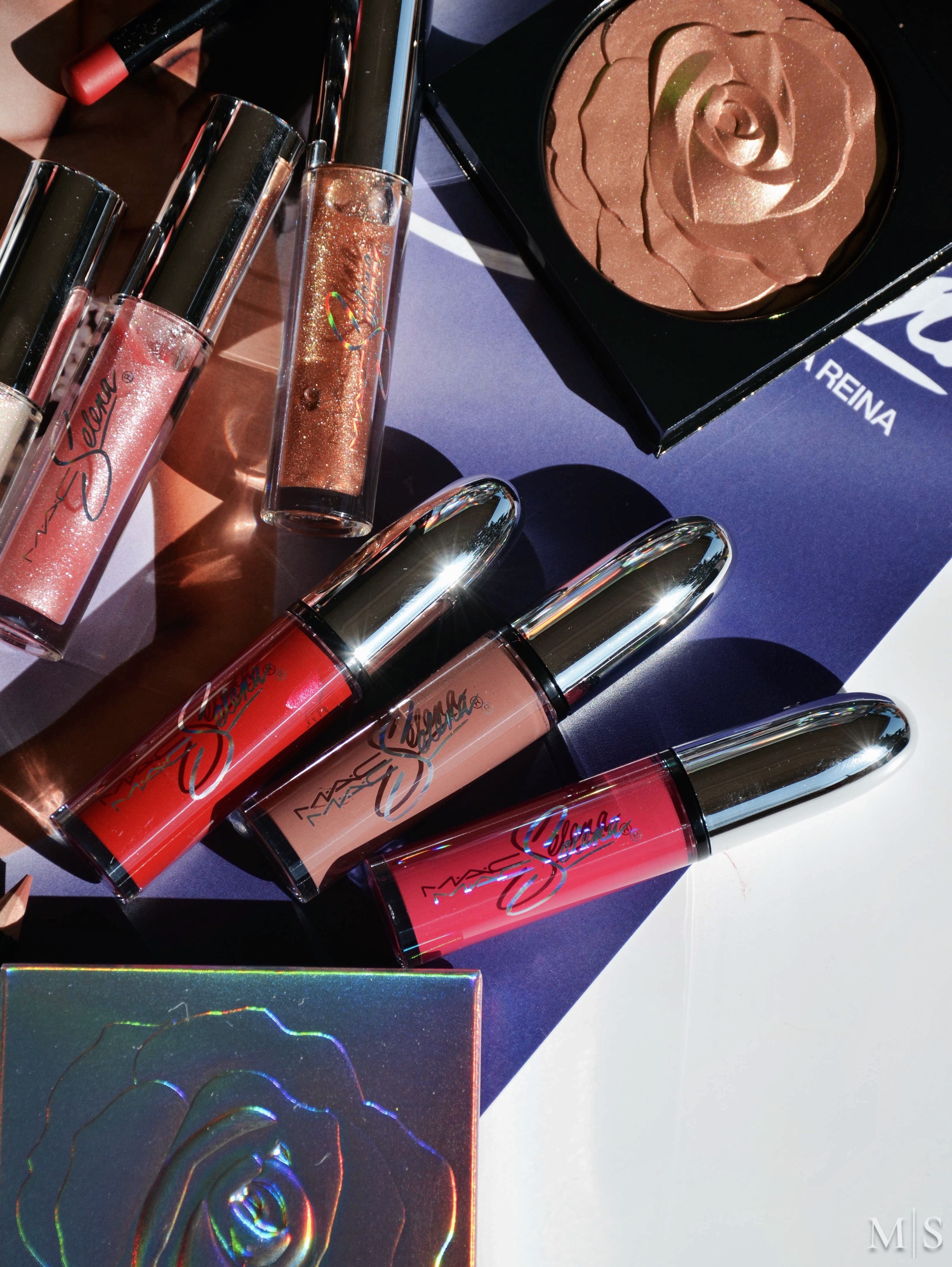 There are three Retro Matte Liquid Lipcolor shades in the Mac x Selena La Reina Collection:
I really like the Mac Retro Matte Liquid Lipcolor formula. It is very easy to apply because of the runny texture and you get a full on pigment with one swipe. The applicator is pointy, so it is very easy to do a precise application without needing a lip liner.
To be honest, I haven't worn liquid lipstick in forever (used to love them when they were all the rage) and I was pleasantly surprised how much I liked it.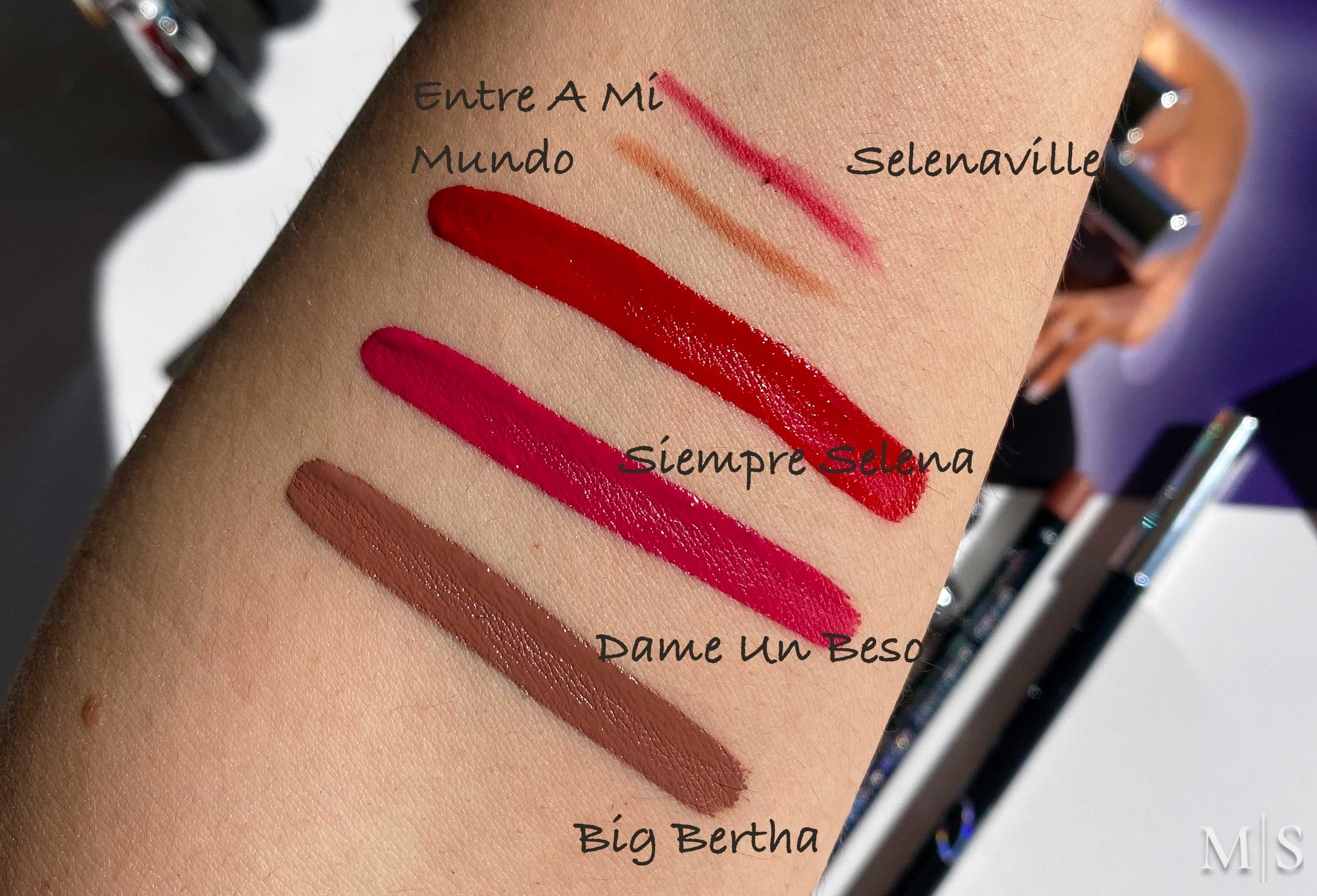 Big Bertha
Dame Un Beso

Siempre Selena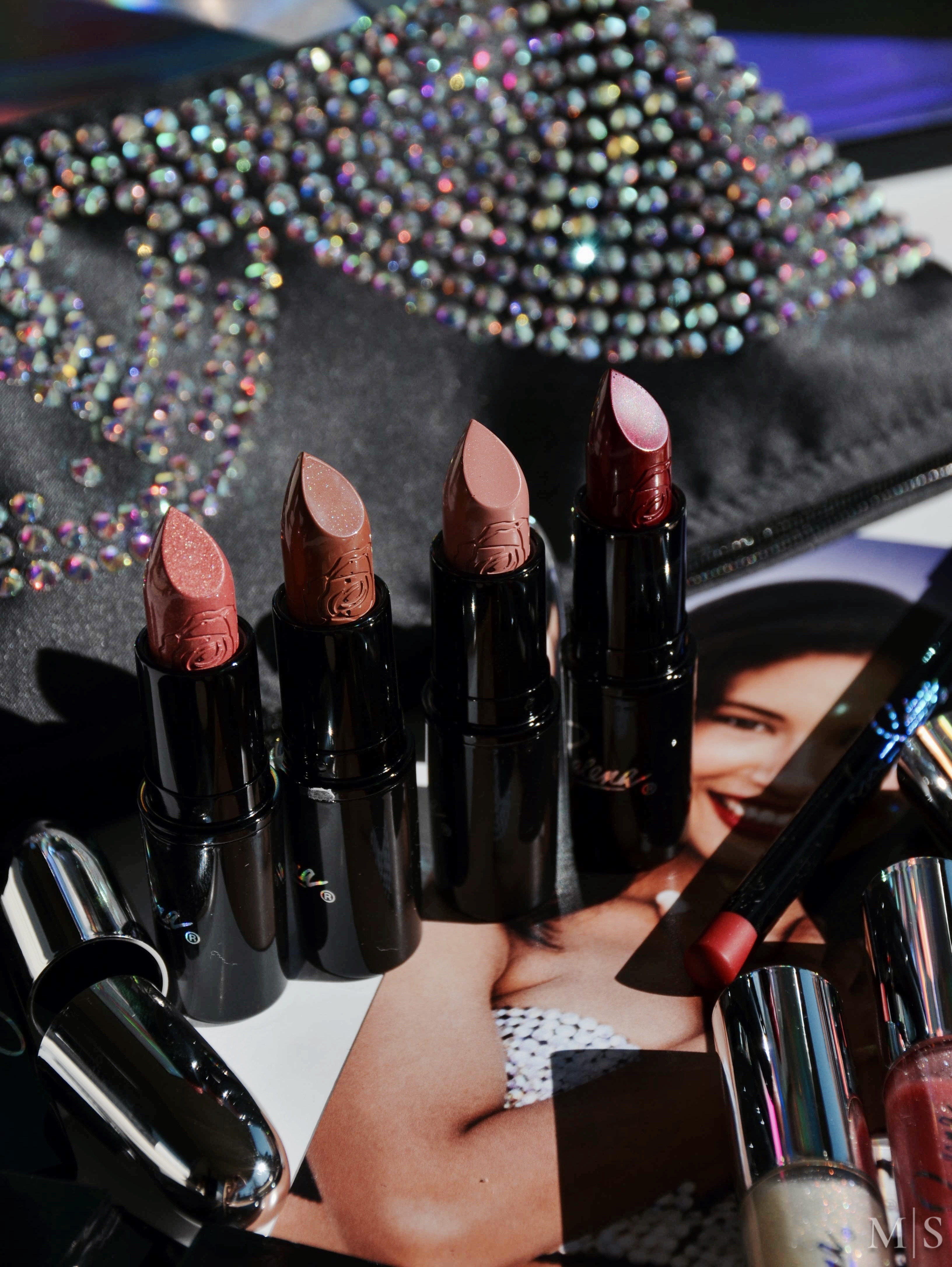 There are four lipsticks in the Mac x Selena La Reina Collection: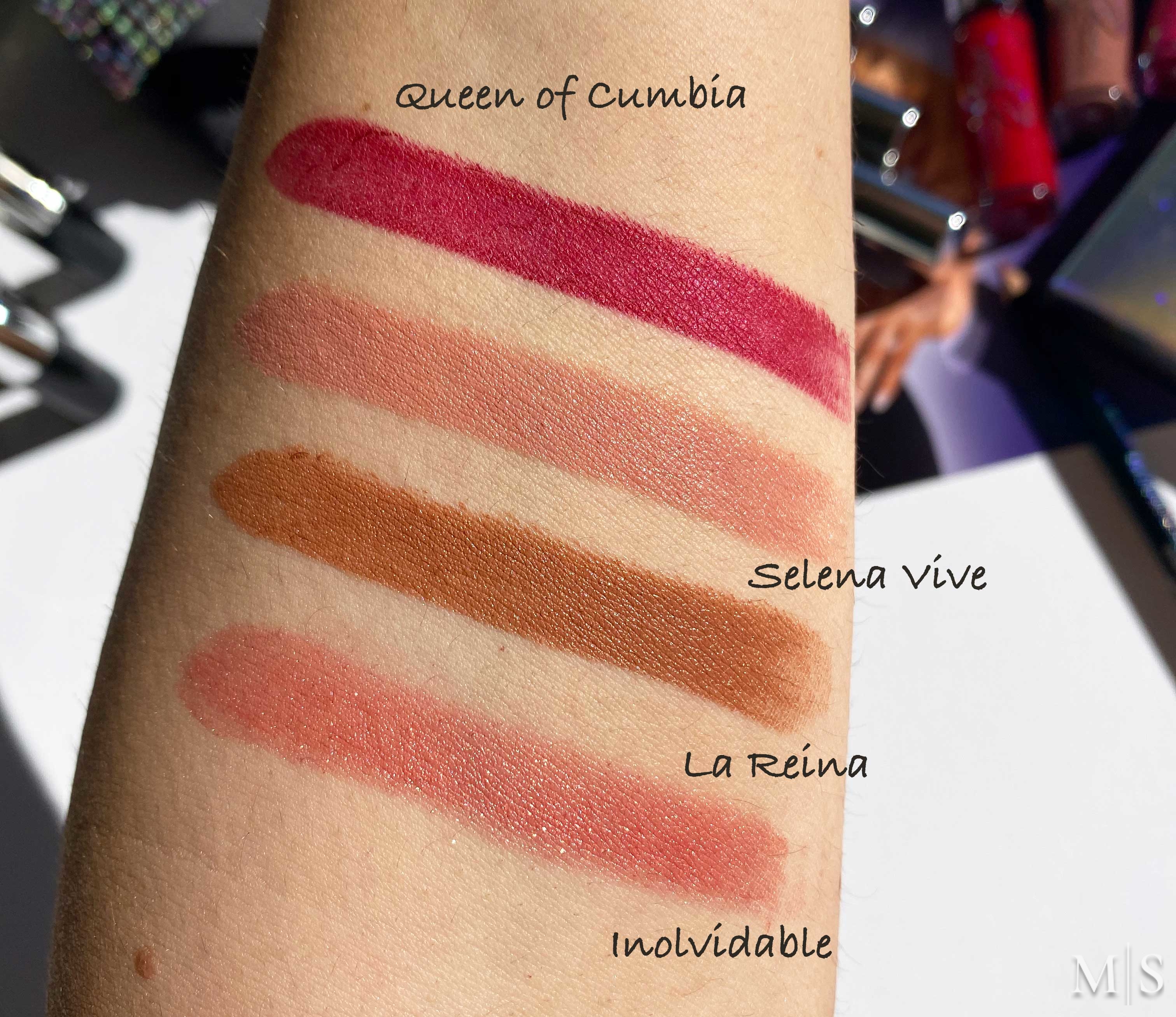 Inolvidable

La Reina

Selena Vive

Queen of Cumbia
I love all of the shades except of Inolvidable. This shade is pretty but it is too metallic in shimmery for my liking. It actually reminds me of Nars Orgasm blush but in lipstick form.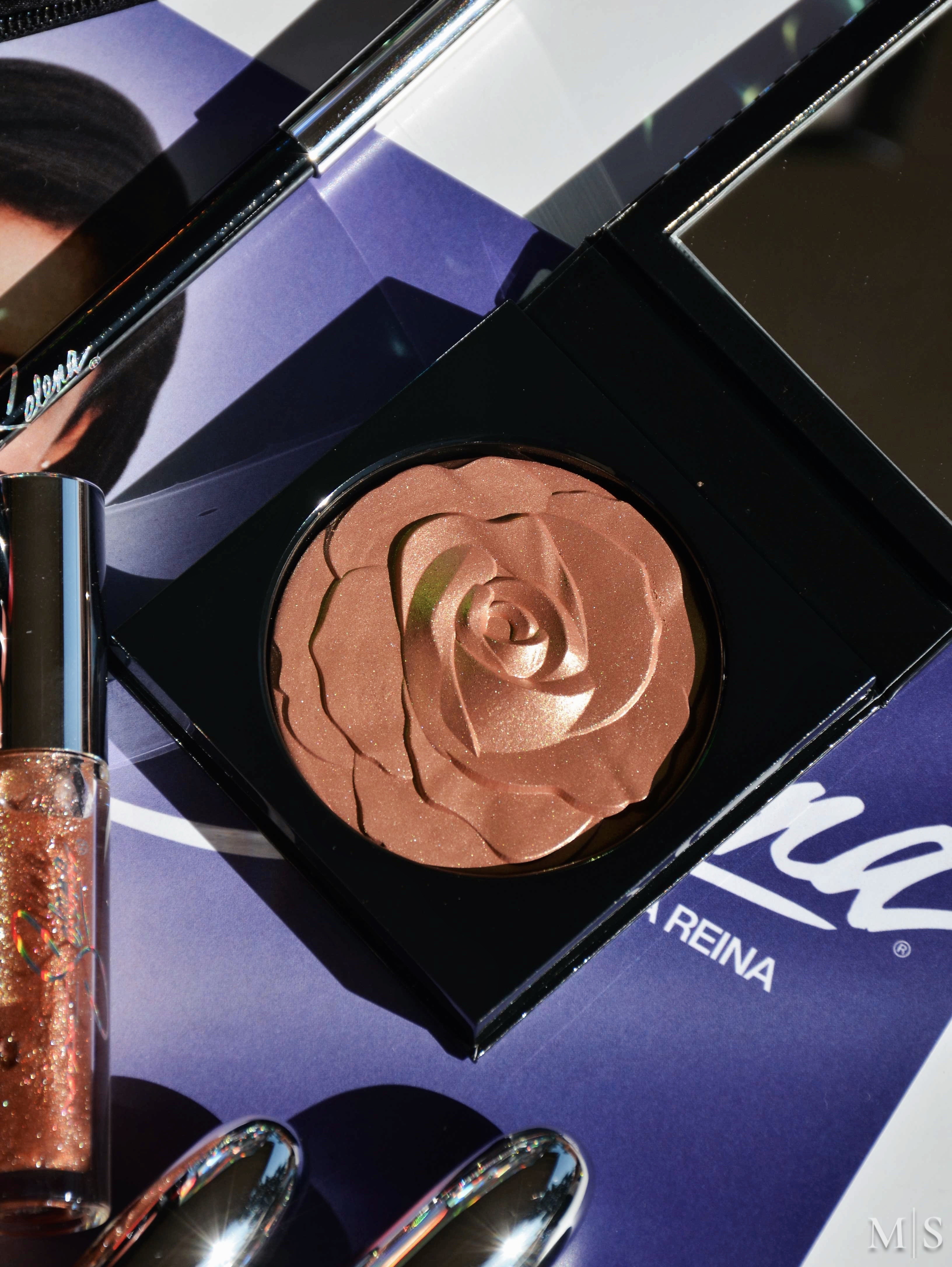 The Mac x Selena La Reina Extra Dimension Skinfinish in La Leyenda is amazing! It is a beautiful true gold shade with the most beautiful glow on the skin. I really like the formula of the Extra Dimension Skinfinish because it is a powder, but it shows almost like a cream on the skin. There is no visible shimmer, just a beautiful sheeny glow that can be intense or subtle depending on the application.
If you can grab one thing from the collection, I would get La Leyenda (currently out of stock).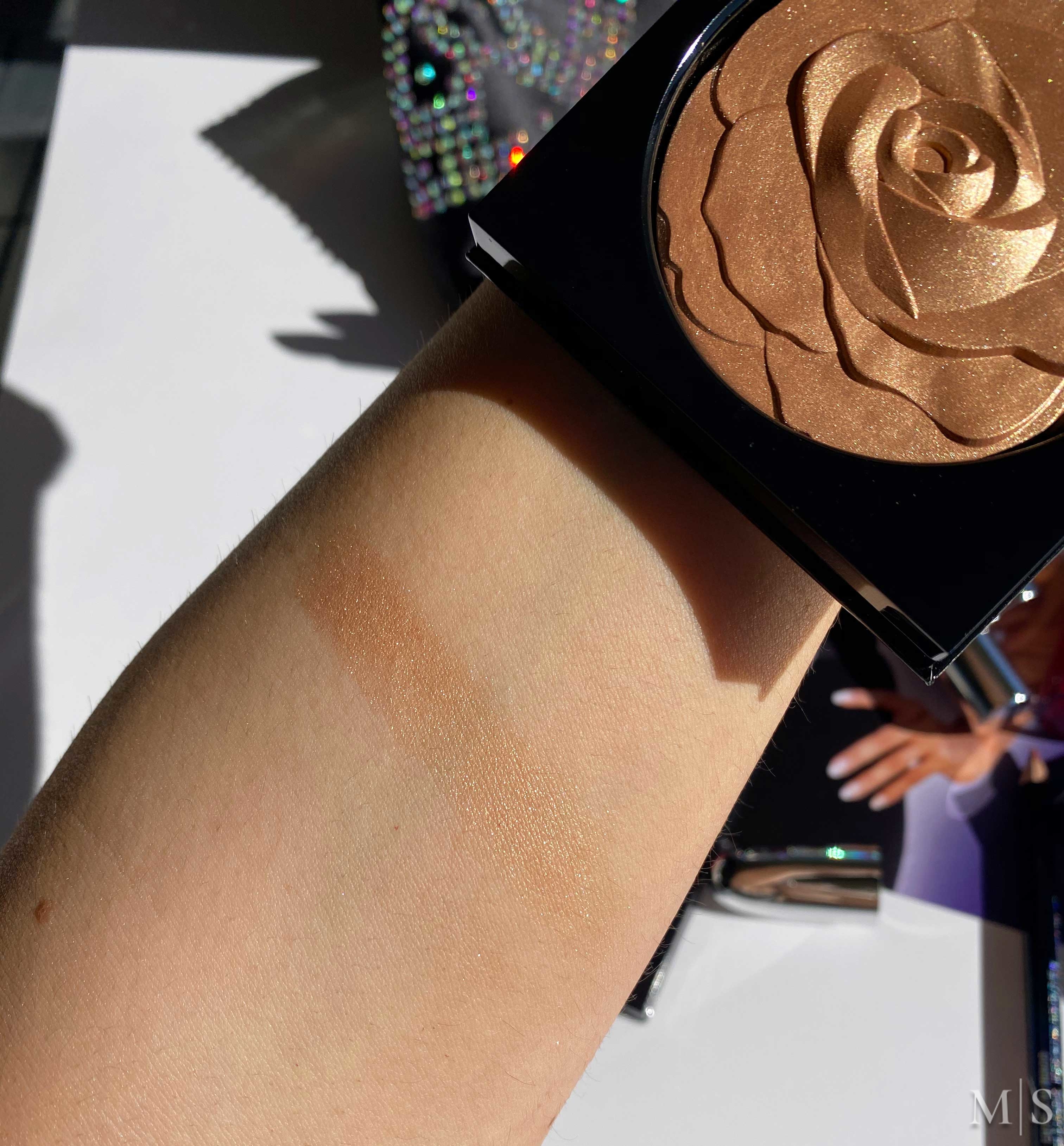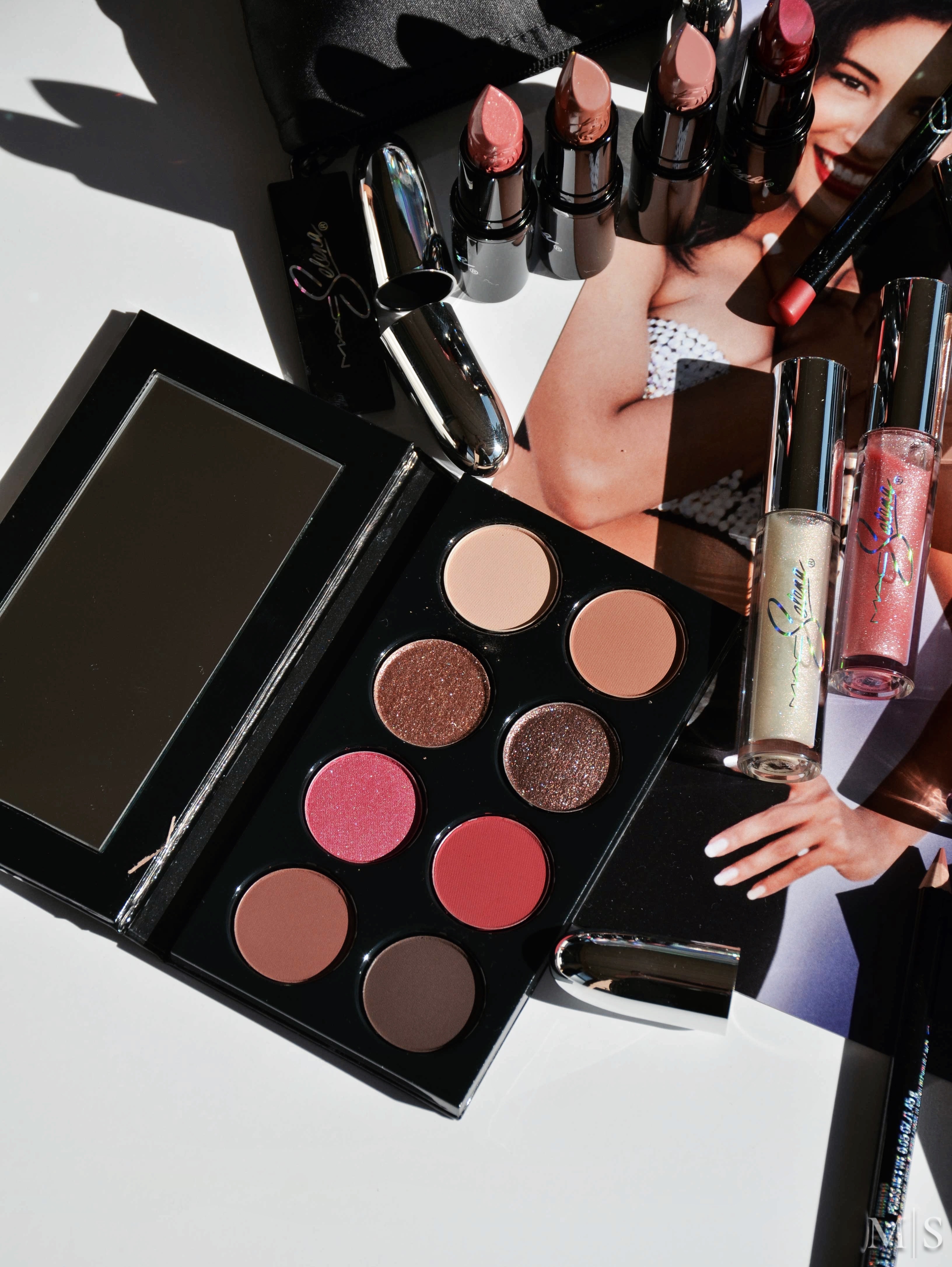 And lastly, the eyeshadow palette. The Mac x Selena La Reina Eyeshadow x 8 in Me Siento… Muy Excited was inspired by Selena's bling out bustier. It features both neutral and rich shades in different finishes.
The quality of both the mattes and shimmers is on par with Mac eyeshadows. They are easy to work with and blend well on the eyes.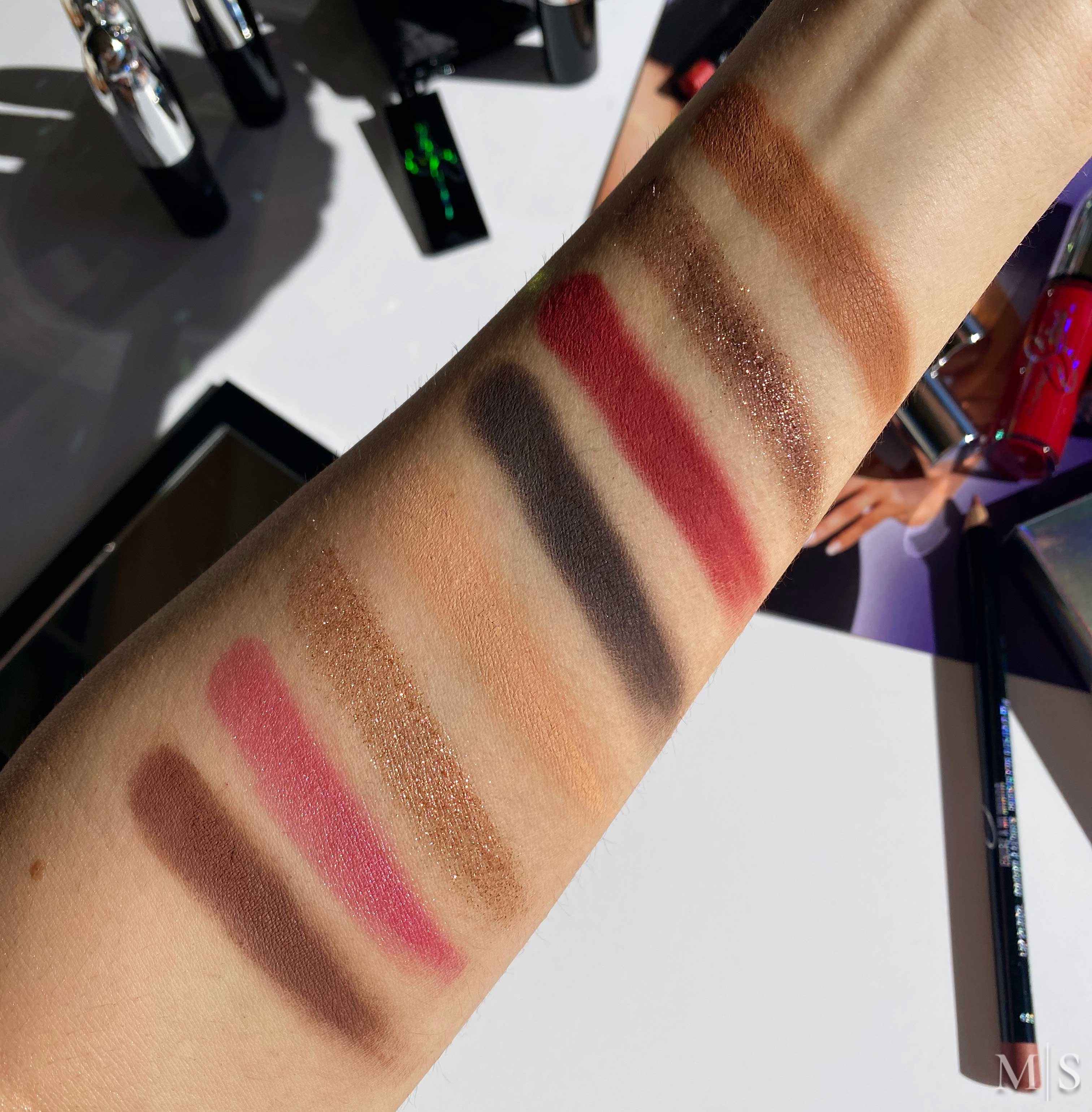 Since we're getting in to warmer weather, I don't see myself using this palette a lot. I think there are some great shades that would be amazing for fall and winter. It all depends of your shade preference. As you can see by the swatches, even the matte shades swatch vert rich.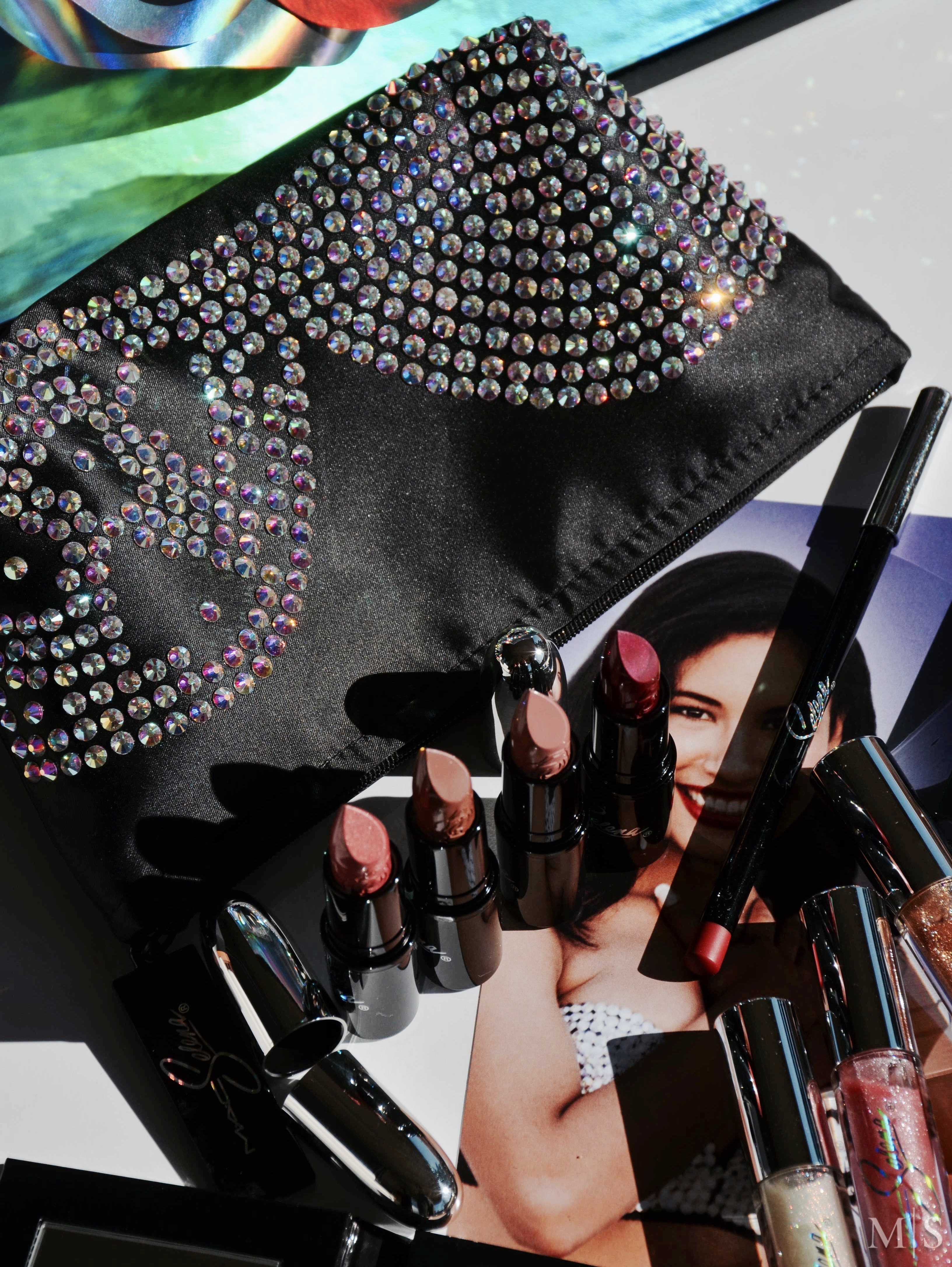 Bottom line, Mac did a great job with the second Selena collection. I feel like they represented her really well with the bustier inspired packaging. I'm very impressed with the highlighter and most of the lip products.
As for favorite products, I have the Extra Dimension Skinfinish in La Leyenda, lipsticks in La Reina (a very unique shade) and Selena Vive, Retro Matte Liquid Lipcolor in Dame Un Beso and Siempre Selena and all three Lip Glasses.
The Mac x Selena La Reina Collection is already available and there are still some products that are in stock. I hope they will do a second restock especially for the highlighter so more people can get it.
*PR Sample