I stopped doing monthly favorites a long time ago but I will definitely share some products that I've been loving here and there (either purchased by me or received as pr). I picked up couple of products during the Sephora VIB Rouge Event and also Stila had a good sale on their website and all products ended up being huge hits for me.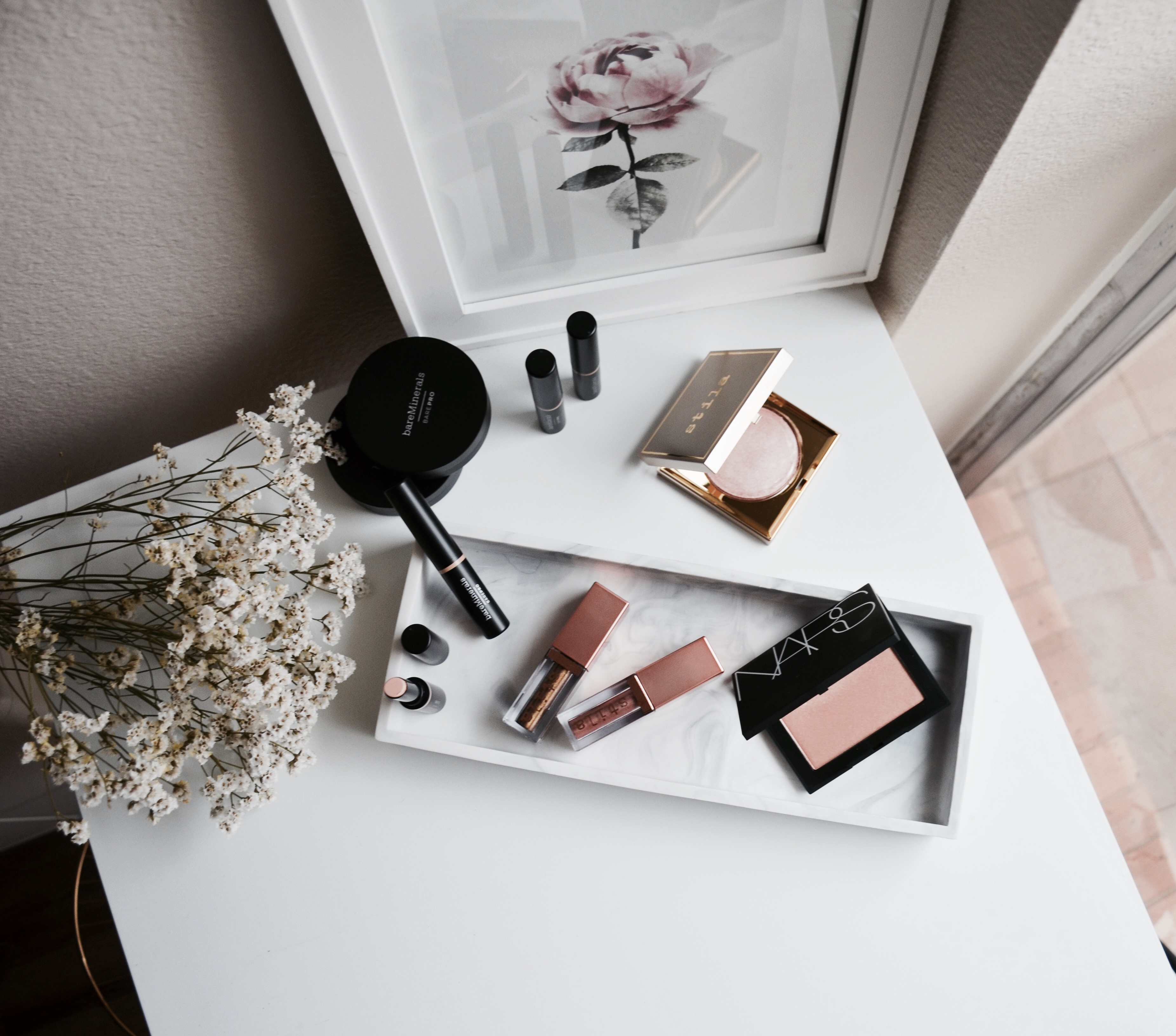 First up, is the Nars Fort De France Highlighter. It was love at first use with this highlighter. The formula is very unique for a powder and gives almost a glossy effect on the skin. It is soft to the touch and you can't really see individual shimmer on the skin. Instead, it gives a beautiful sheen that looks heavenly.
Fort De France is a good universal champagne shade that will suit a lot of skin tones. I highly recommend these powder highlighters to anyone who loves a good natural glow that will never look fake or overdone.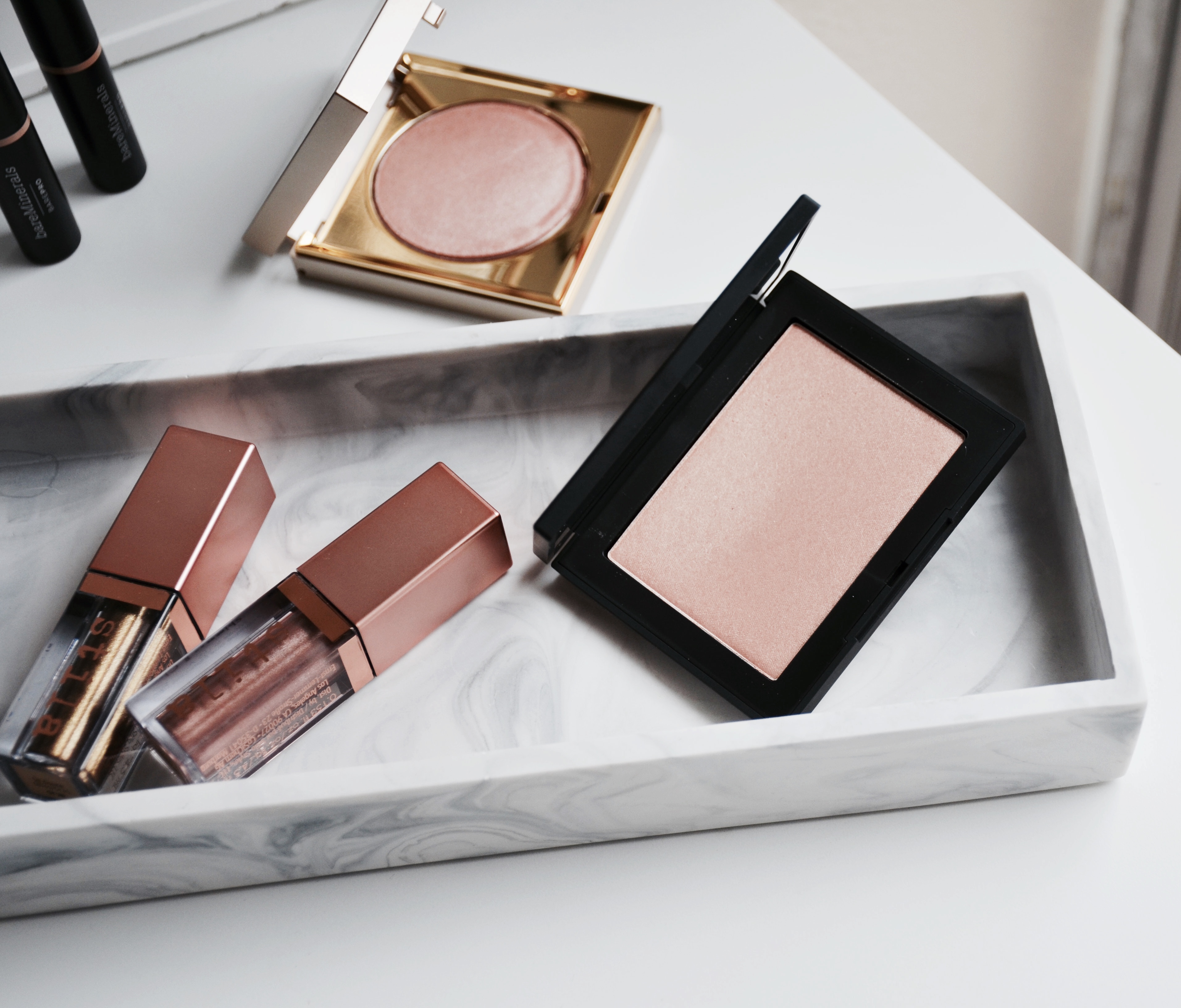 Another highlighter that I picked up is the Stila Heaven's Hue Highlighter in Kitten. The shade Kitten (a beautiful shimmering nude pink) was such a popular shade back in the day but in eyeshadow form. This is also a highlighter formula that is pretty unique. It is bouncy and so smooth to the touch and gives a beautiful beaming glow on the skin. It also gives a glossy effect on the skin which is the finish that I prefer when it comes to highlighters.
The formula is a mix between a powder and a cream so I like to apply Kitten with my fingers. I can't get over the beautiful glossy finish on the skin.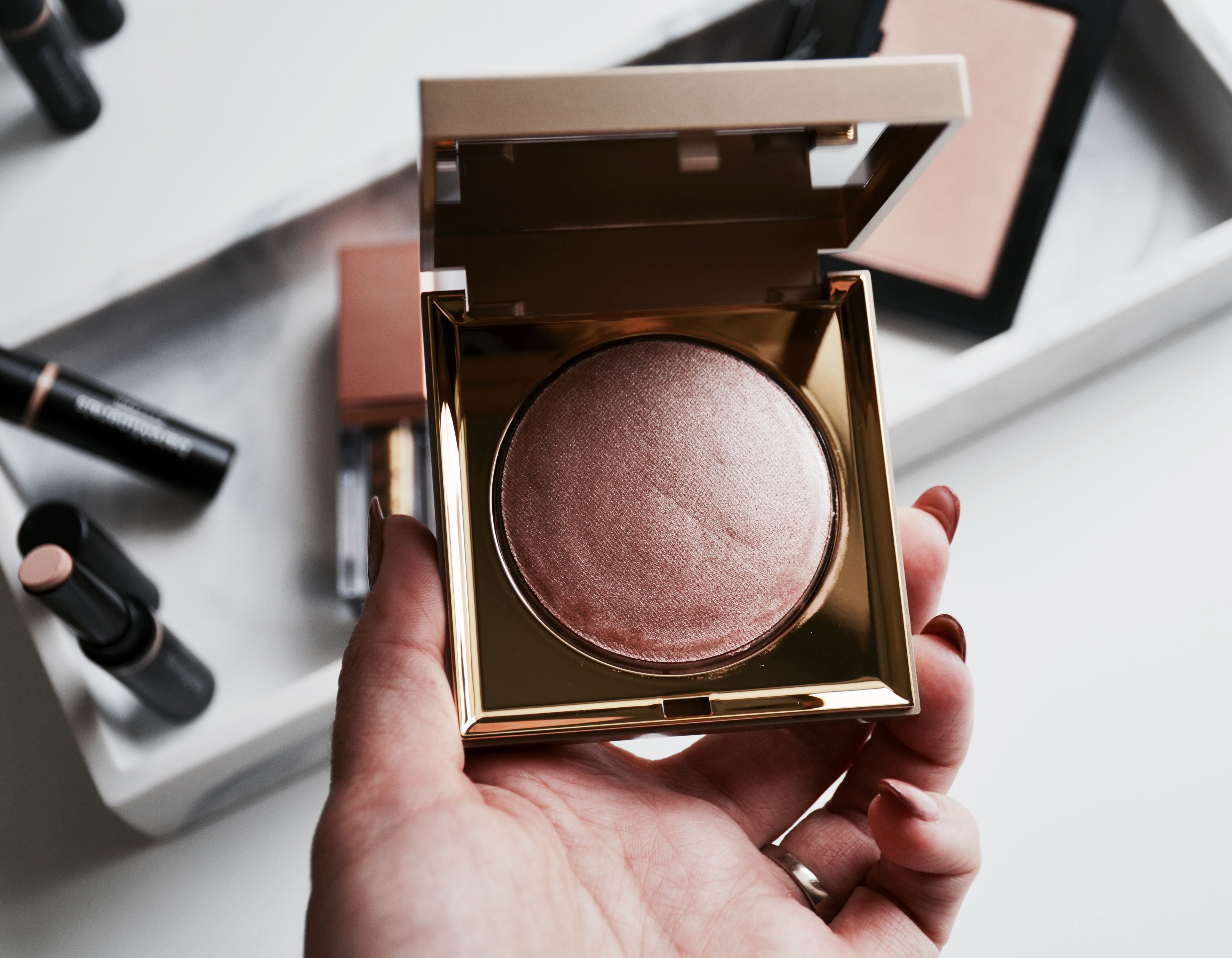 I've been loving the Stila Glitter & Glow Liquids but I can't really wear those every day. They released a new version which are Shimmer & Glow Liquid Eye Shadows and they are still shimmery but are more wearable for every day since they don't have glitter in them.
I picked up two shades in La Douce (shimmering warm golden green) and Grace (shimmering rosey taupe). The formula of these is amazing! They are very comparable to the Tom Ford Cream Eyeshadows just in liquid form. They are pigmented and go a long way but the finish that they have is what I call sophisticated shimmer. You can pack them for a liquid metallic look or sheer them out for a more of a daytime appropriate look.
What I like about the Shimmer & Glow Liquid Eye Shadows is that when blended they turn in more of a satin finish so I can easily just use one eyeshadow for a quick look (I don't like shimmer in my crease).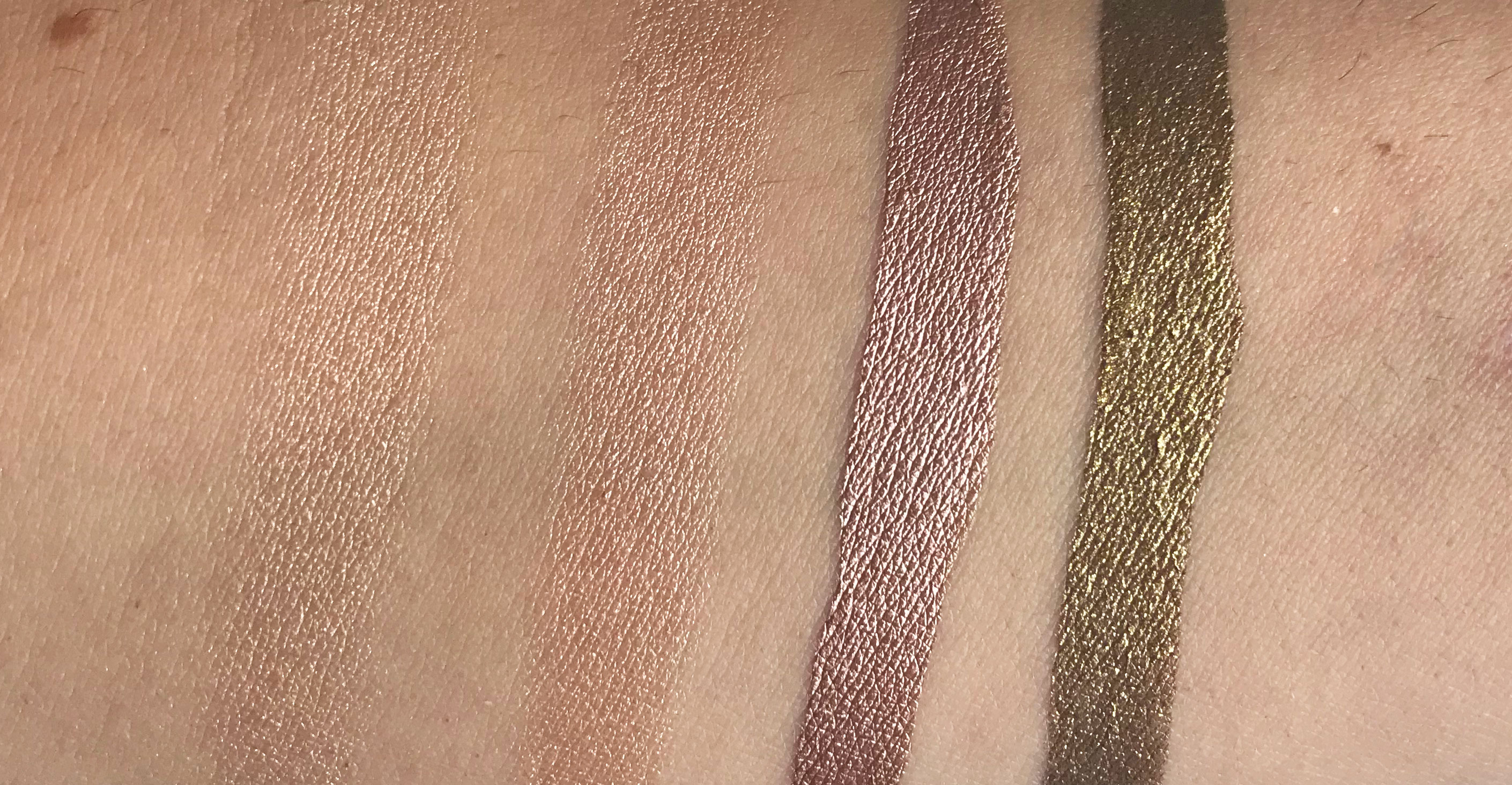 Swatches L to R: Nars Fort De France, Stila Kitten, Stila Grace, Stila Le Douce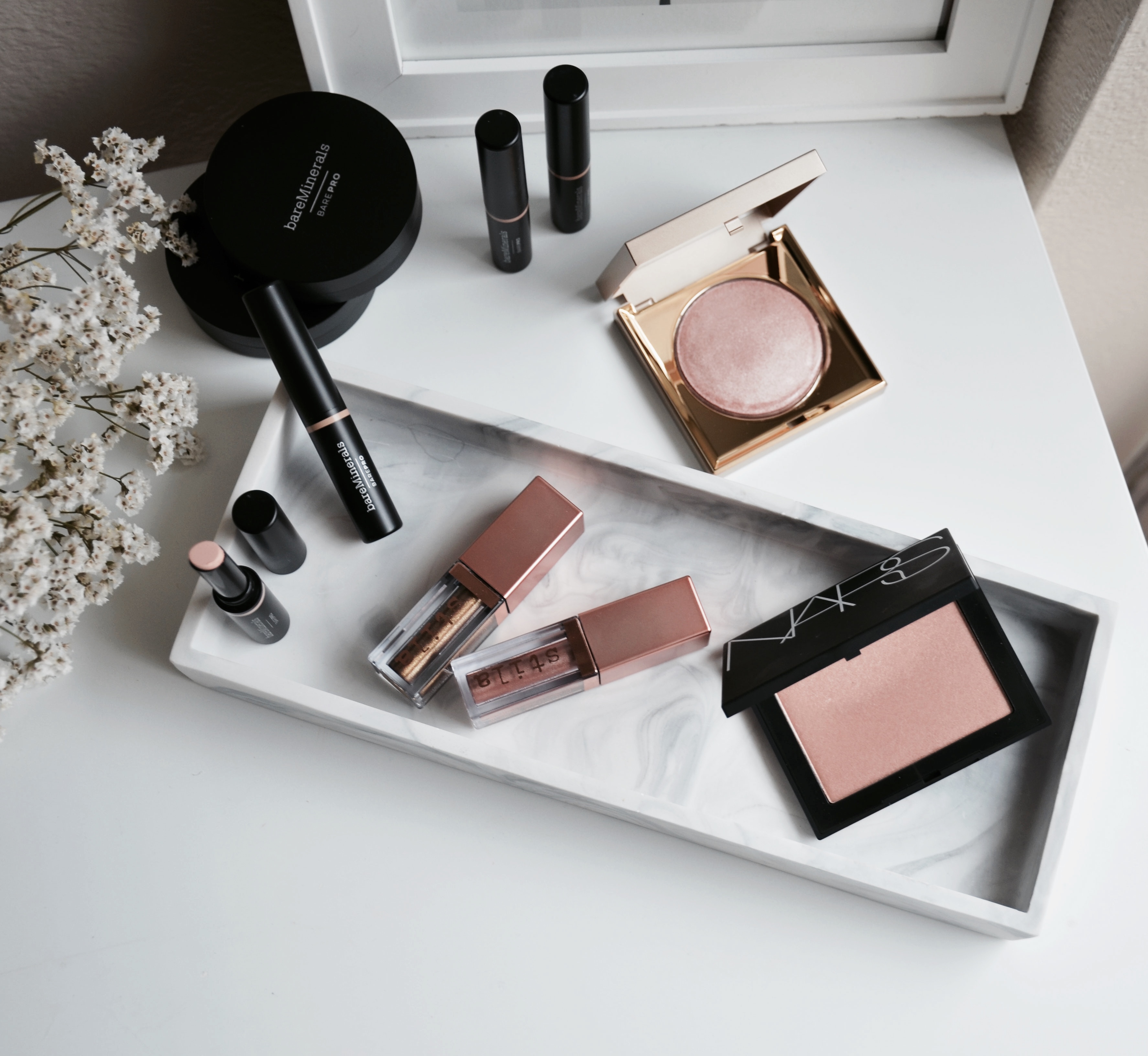 bareMinerals released new concealers that are part of the Bare Pro line. I'm a fan of the Bare Pro Foundation so I was excited to try the new concealer.
The bareMinerals Bare Pro 16 Hr Full Coverage Concealer is a waterproof full coverage concealer that is crease proof and humidity resistant.
It comes in a stick form which makes it easy for application (either that being under the eyes or on blemishes). Formulated with bamboo stem extract, the concealer claims to help with the look of pores and fine lines. Antioxidant-rich raspberry seed oil, blackcurrant seed oil, and sea lavender nourish, hydrate, and help defend skin against the damaging effects of environmental stressors such as pollution.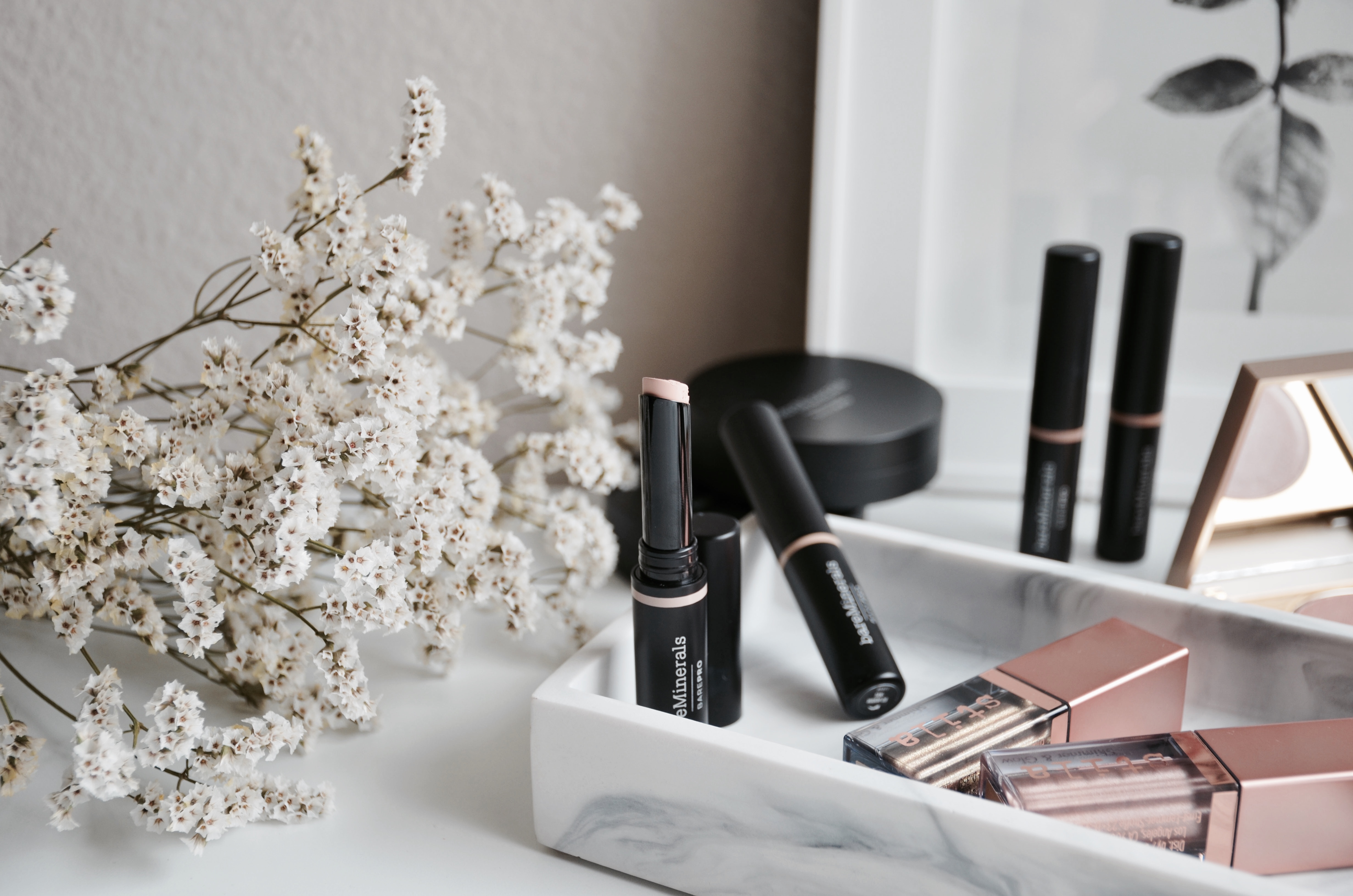 The concealer comes in 15 shades and different undertones. I use both Light Neutral 04 (under the eyes) and Light/Medium 05 Neutral (to conceal any blemishes and imperfections).
The formula of the bareMinerals Bare Pro 16 Hr Full Coverage Concealer is creamy and non drying but sets really well so I don't even need to use powder for setting. I do have normal to dry under eye area so I'm happy to say that the concealer doesn't accentuate any dryness. It's also full coverage as it claims so less is more when it comes to this concealer.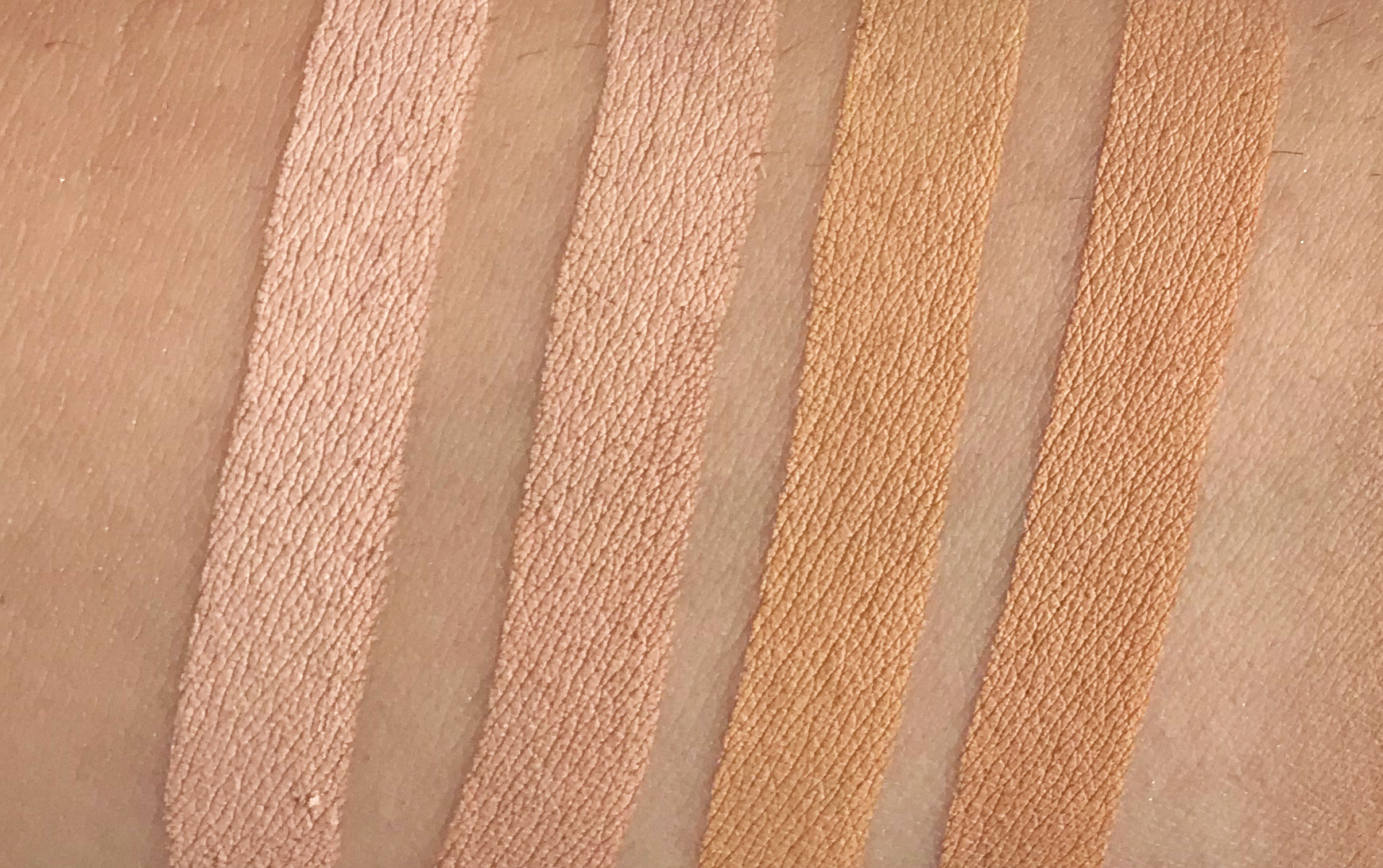 Swatches L to R: Light Neutral 04, Light/Medium Neutral 05, Tan Warm 09, Tan Neutral 10
I also had the chance to try the bareMinerals Bare Pro Performance Wear Powder Foundation and it is as amazing as the liquid foundation.
The powder is silky smooth and so light on the skin. I use it on days when I like light coverage and a lightweight feel on the skin. I also use it as a setting powder when I'm using a sheer to light coverage foundation, just to add a touch more coverage where I need it.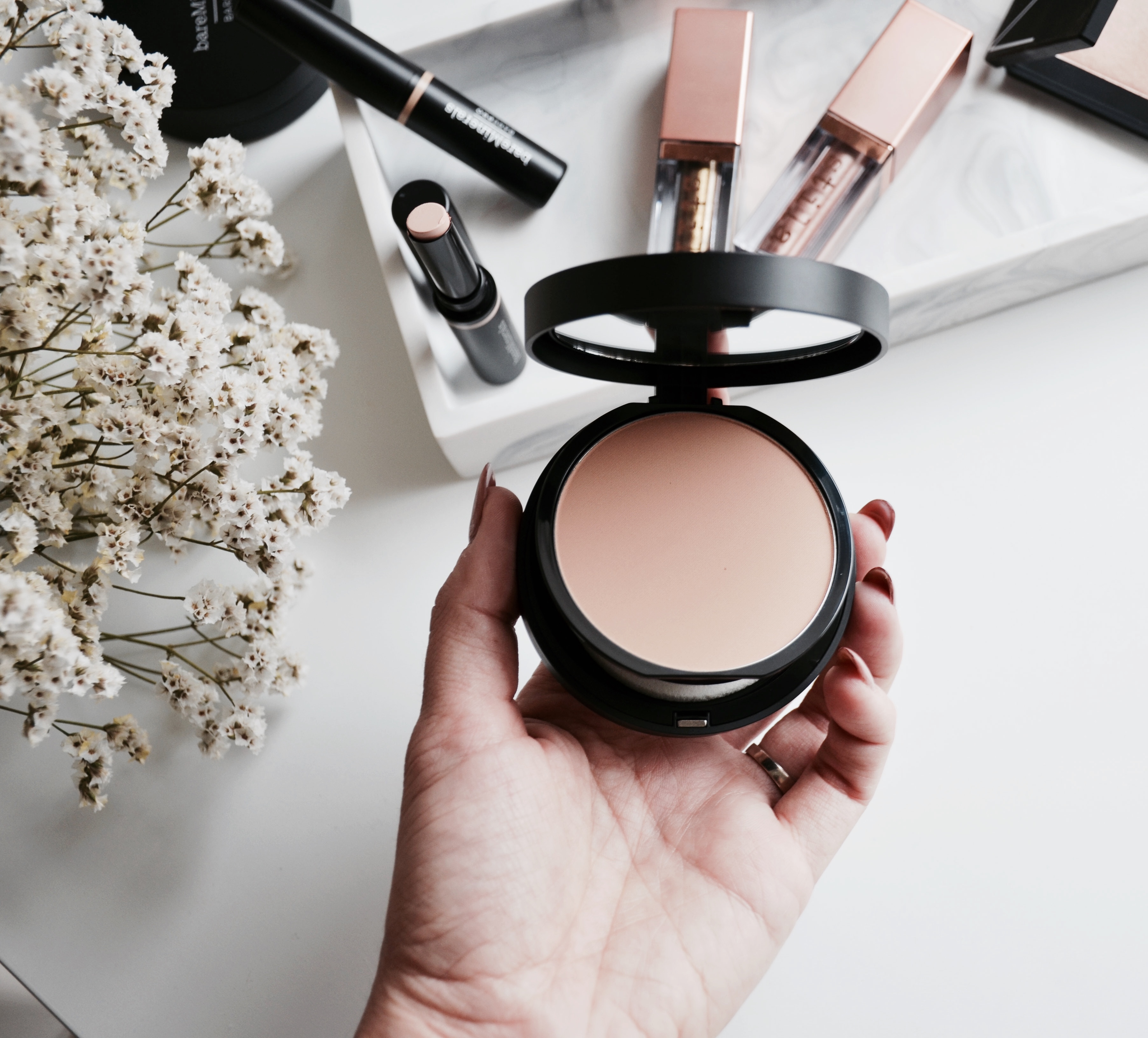 An honorable mention (and not pictured here) of the new Hourglass Veil Translucent Setting Powder. It is one of the best loose powders I've tried in awhile. Review coming tomorrow!
*Pr samples include the bareMinerals Bare Pro Concealer & Powder Foundation. Everything else purchased by me.
SaveSaveSaveSave