Charlotte Tilbury Hot Lips 2 is the second celebrity lipstick inspired collection from the brand. She first released Hot Lips (review here) in 2016 with 16 shades that were all inspired by celebrities like Kim K, Nicole Kidman and Cindy Crawford. The second collection comes with 11 new shades and brand new packaging. It features both her Matte Revolution formula and her K.I.S.S.I.N.G formula, which is a cream.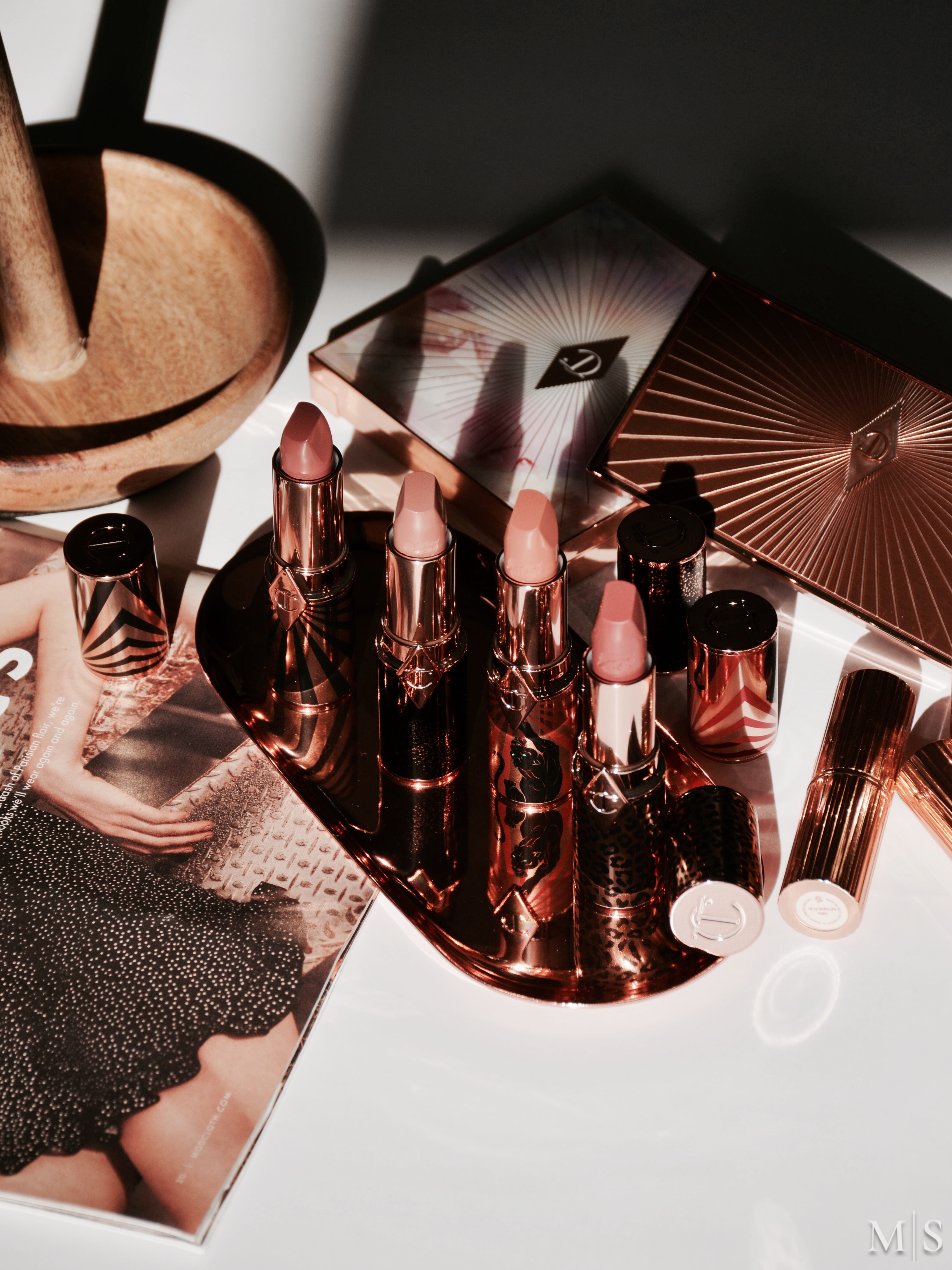 The Hot Lips 2 Collection is special not only because of the original packaging, but also because the lipsticks now come in refillable tubes. The Collection features 11 new shades that were inspired by icons like Jennifer Aniston, J.K Rowling, Amal Clooney and many more.
Since I love a good nude, I picked the four nude shades in the collection. The Hot Lips 2 Collection has beautiful pops of color but because I wear nudes every day, I decided to go with the 4 neutral shades.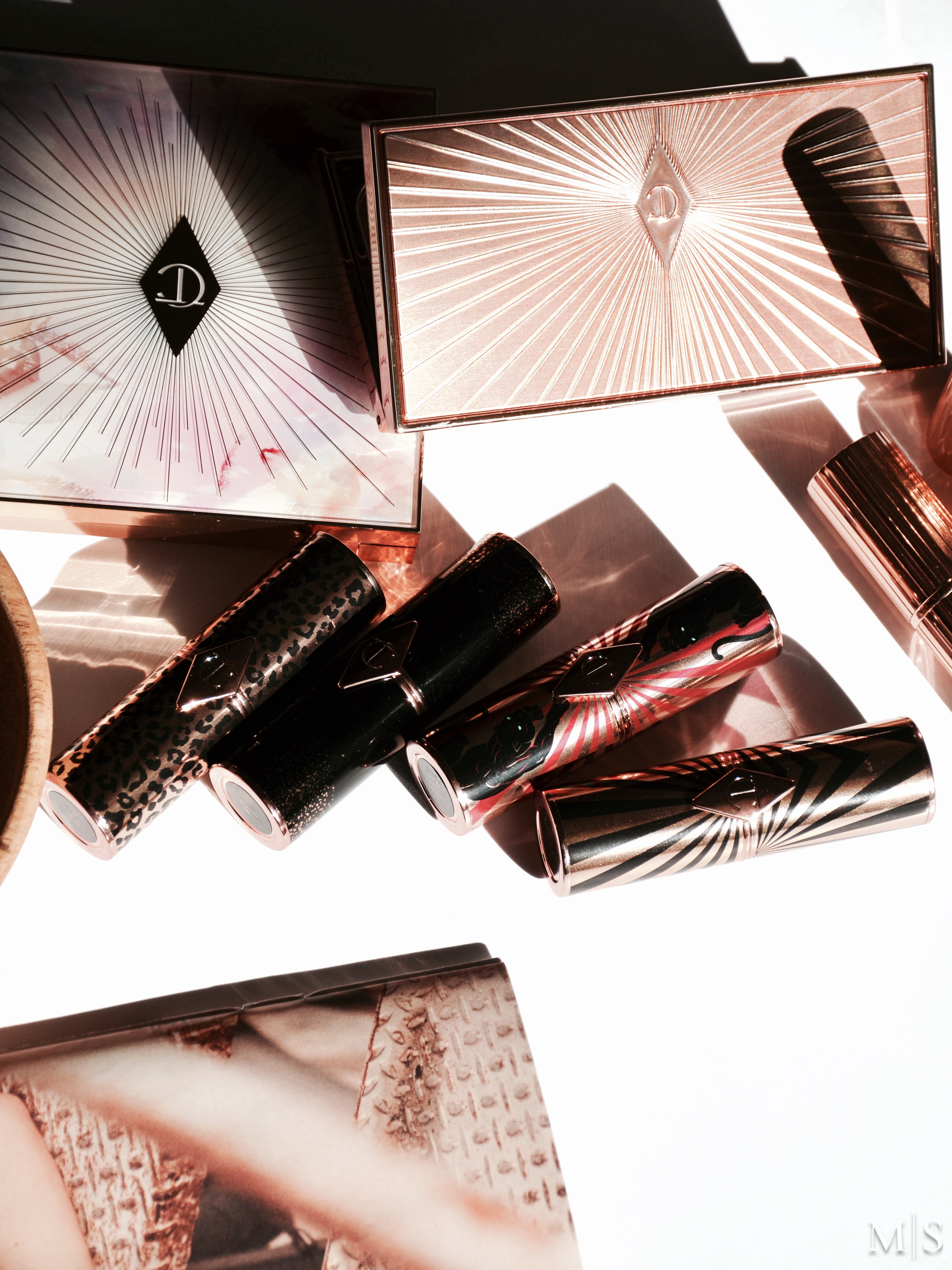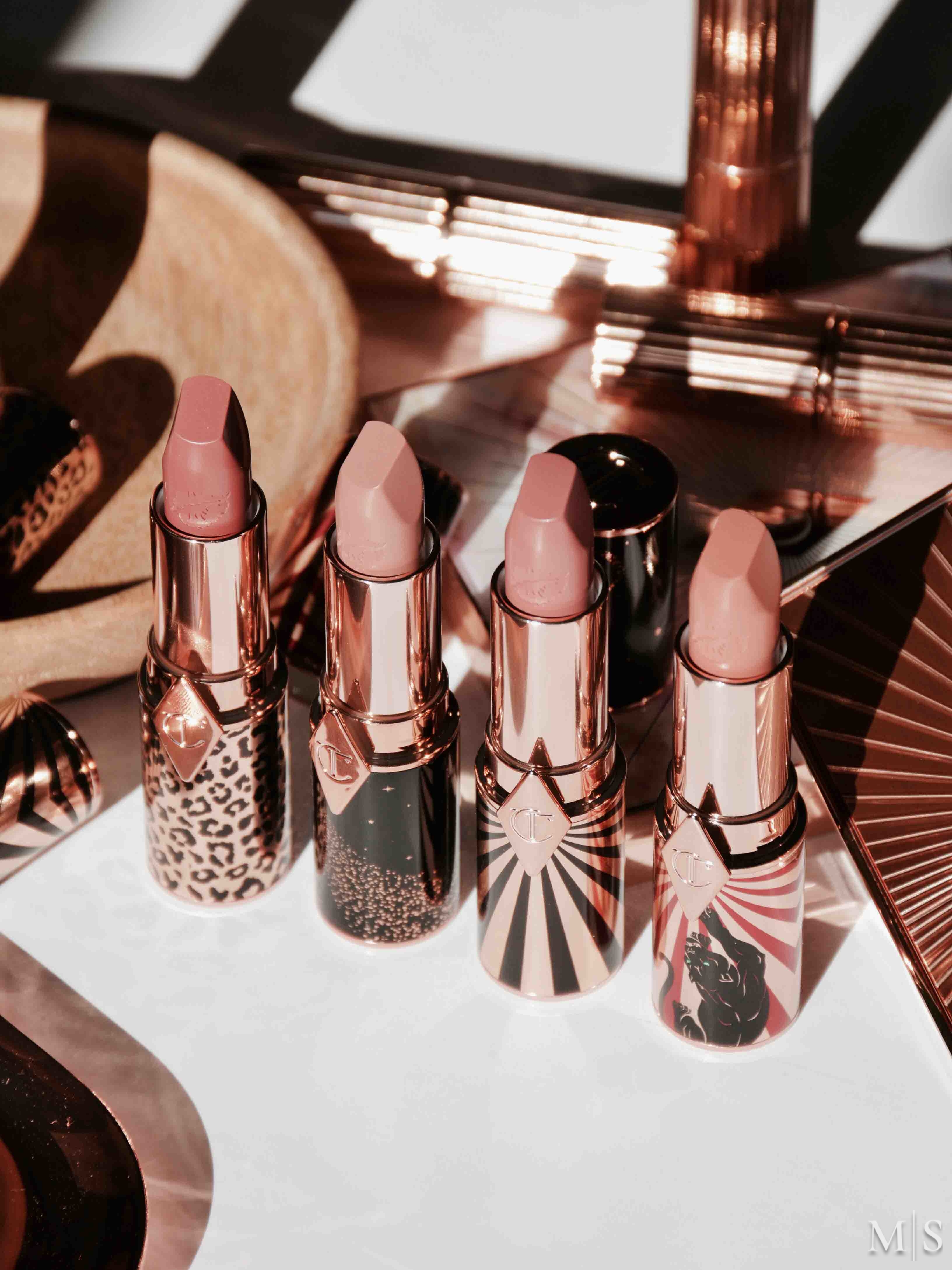 JK Magic is described as a magical peachy rose with a cream finish. This shade was created as a homage to the novelist behind Harry Potter. On me, this shade is more of a warm peachy nude.
Angel Alessandra is a shade that is dedicated to Alessandra Ambrosio and it is a sunset coral peach. This is one of my favorite nudes in the collection. It is my perfect peachy pink nude that I can wear every day.
In Love With Olivia is another favorite from the line. This shade is described as a warm rosy pink with a creamy finish. The shade was inspired by Olivia Palermo and it's another shade I would wear a lot.
Glowing Jen is a dusty rose shade with a creamy finish. Jennifer Aniston was the inspiration for this tawny rose shade that will suit most skin tones. This is a good neutral shade for the colder months.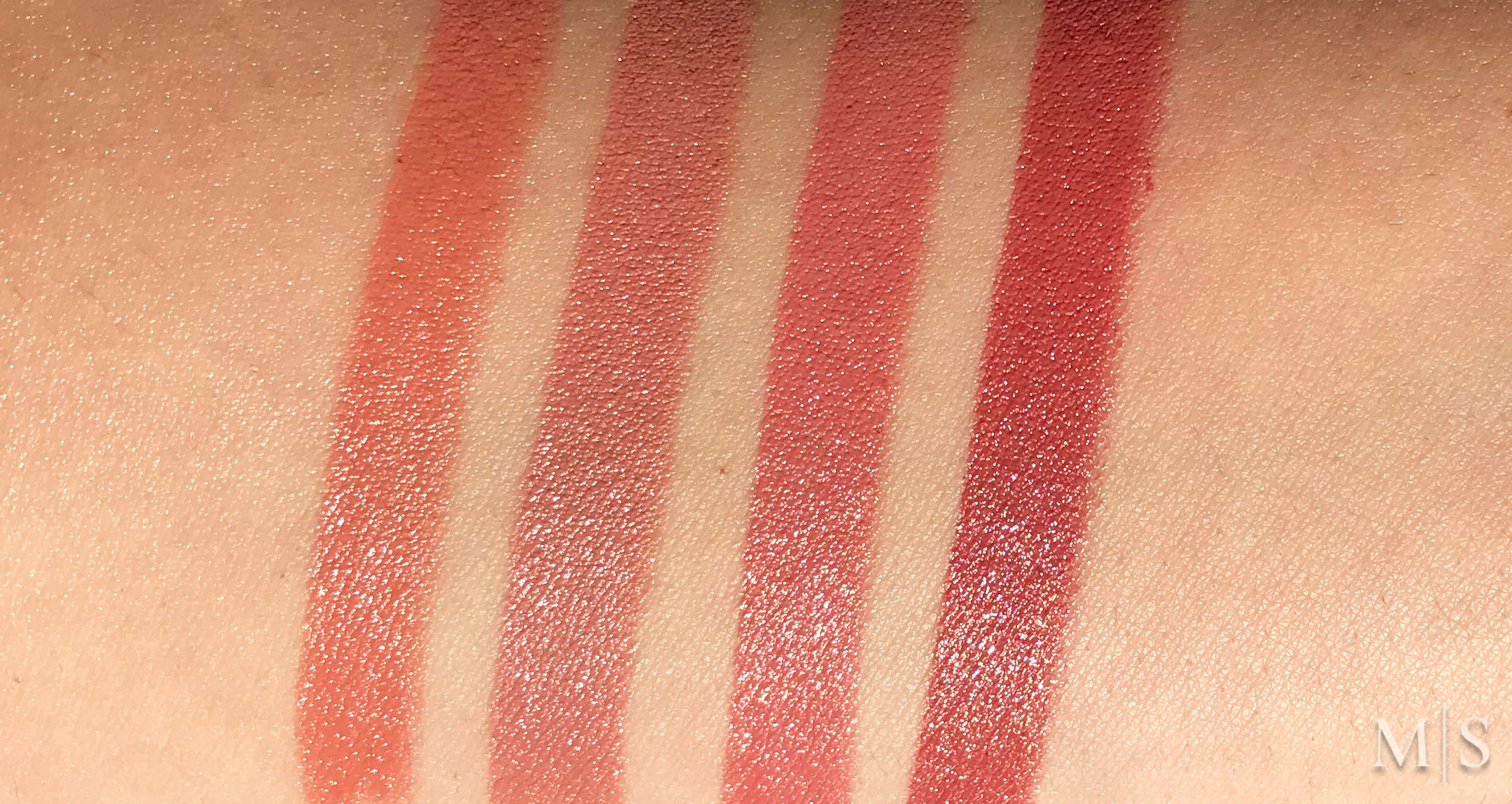 Swatches L to R: JK Magic, Angel Alessanda, In Love With Olivia, Glowing Jen

JK Magic

Angel Alessandra

In Love With Olivia

Glowing Jen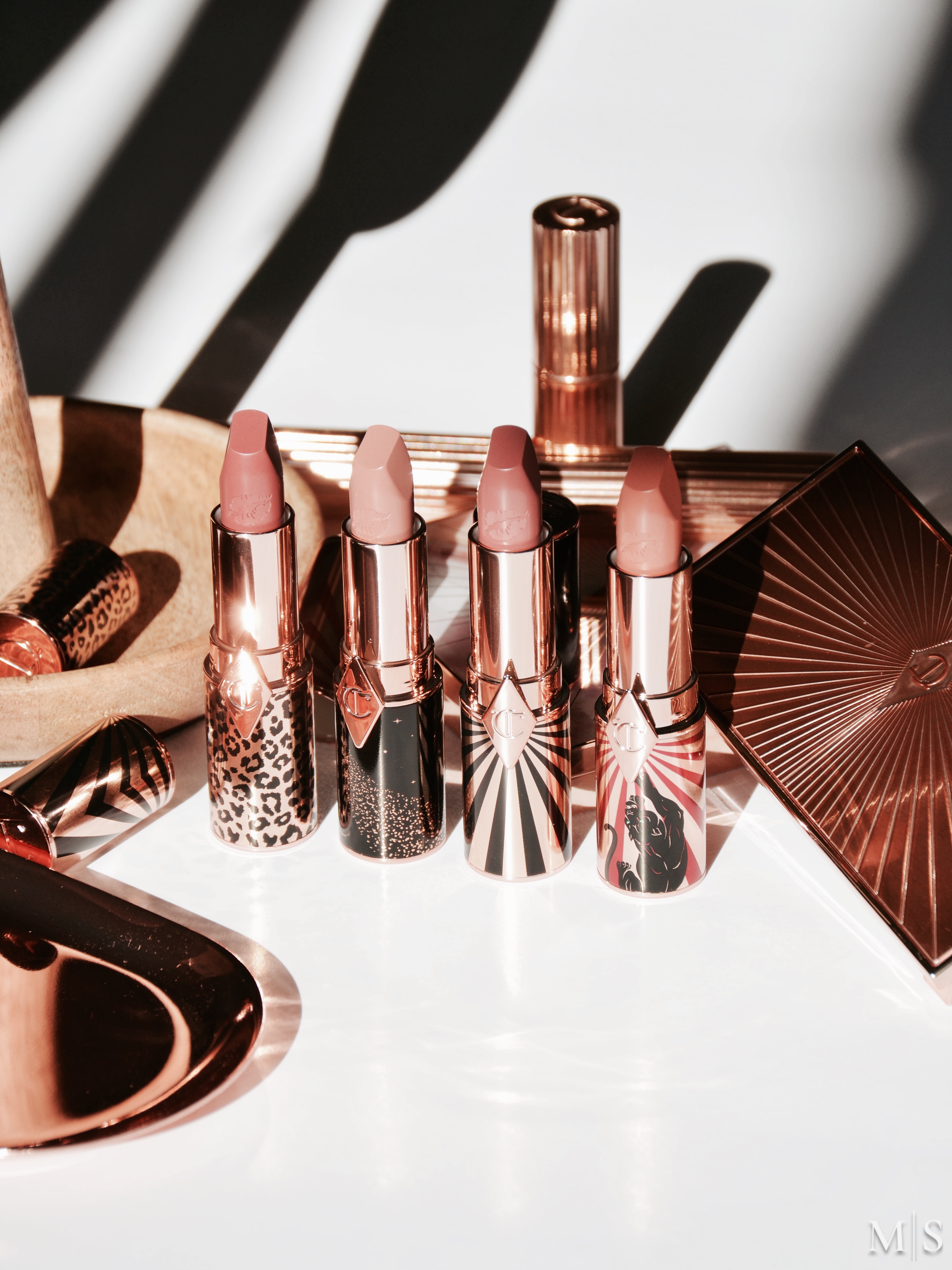 I can honestly say that this is one of my favorite lipstick launches from Charlotte Tilbury. I just love the new original packaging (as you can see by the pictures, every lipstick comes with a different design) and the whole concept of the line. The creamy formula, as with all her lipsticks, is very comfortable to wear which makes them a great day to day lipstick. I also really like the shade selection. I think she did well with the pops of color and also with the more neutral shades.
The Charlotte Tilbury Hot Lips 2 are available at Beautylish, Sephora, charlottetilbury.com and other major retailers and go for $37 each.
*Thanks to the Beautylish team for sending me the above 4 shades to try