Dr.Jart+ skincare products have a permanent spot in my skincare routine so I figured I would share some of the products that I love from the brand. I haven't tried everything from the brand, but the products I've tried have been so good to my skin. The brand was founded by dermatologist Dr. Sung Jae Jung and architect, Chin Wook Lee. The fusion between the dermatologist science and art birthed the name which means "Doctor Joins Art".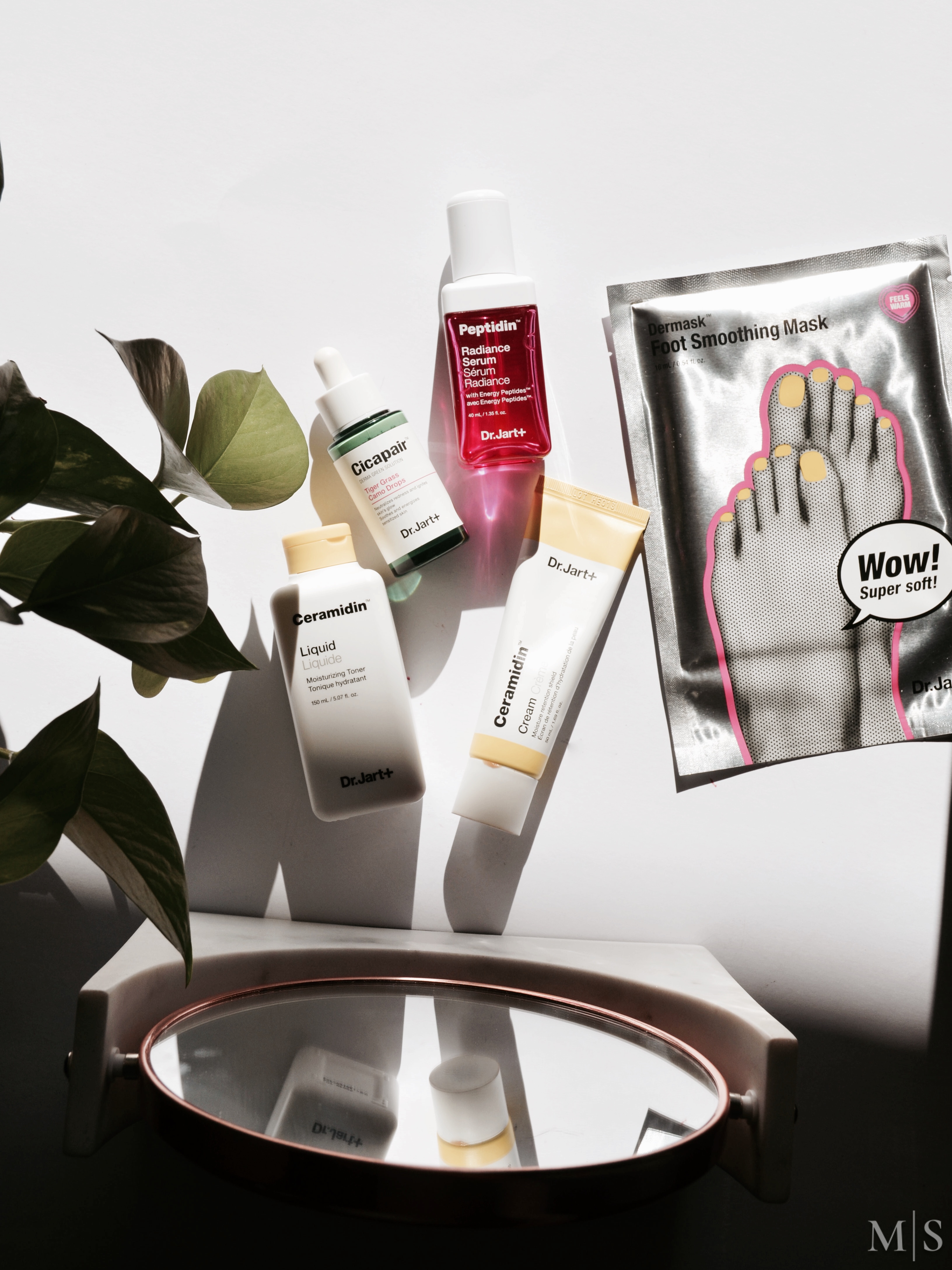 What I like about Dr.Jart+ is that their products are targeted to a specific dermatological need. Per example, one of my favorite lines from the brand, the Ceramidin line, is perfect for people who suffer from dryness. Both the Cream and the Liquid Moisturizing Toner has helped me so much with my moisture level. I swear by them especially in the winter when my skin gets on the dry side.
The Dr.Jart+ Ceramidin Cream is a moisturizing cream that has 5-cera complex that helps with moisture and water loss. It is recommended for normal, dry, combination and sensitive skin. If you are oily, this would be too rich for you.
Active Ingredients:
-5-Cera Complex: Thoroughly moisturizes and strengthens skin.
-Bifida Ferment Lysate, Beetroot, and Hyaluronic Acid: Keep skin moisturized.
I love that the Ceramidin Cream comes in a tube. It makes for a great travel moisturizer and doesn't take much room in my medicine cabinet. I'm on my second tube (actually almost out of it) so obviously I can't get enough of this cream. I use it both day and night whenever I need extra moisture (I use it more often in Fall and Winter). It is one of those moisturizers that makes for a great hydrating primer too (if you are normal or dry) so sometimes I skip the primer when I use the Ceramidin Cream. Highly recommend it for anyone with normal and dry skin.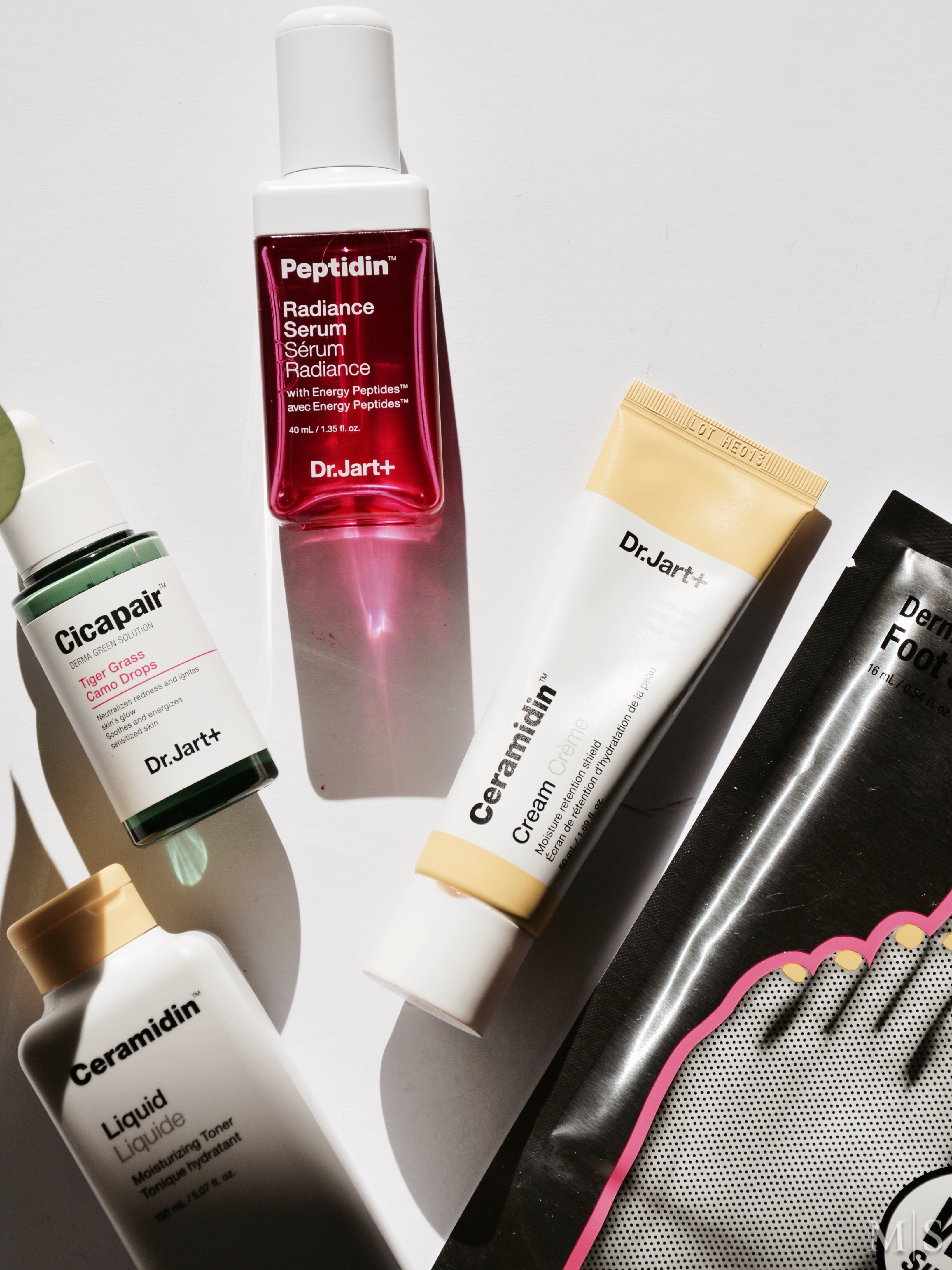 The Dr. Jart+ Ceramidin Liquid Moisturizing Toner has a very unique texture for a toner. It is thicker (almost like a liquid cream) so a little goes a long way. I started using the Liquid Moisturizing Toner last Fall in combination with the Cream and I think that was the combo that helped me not to have any dry patches this last winter.
If you have extremely dry skin, the Ceramidin Liquid Moisturizing Toner plus the Cream make for the perfect combo.
Active Ingredients:
-5-Cera Complex: Deeply moisturizes and strengthens skin.
-Panthenol: Relieves cracked or flaky skin.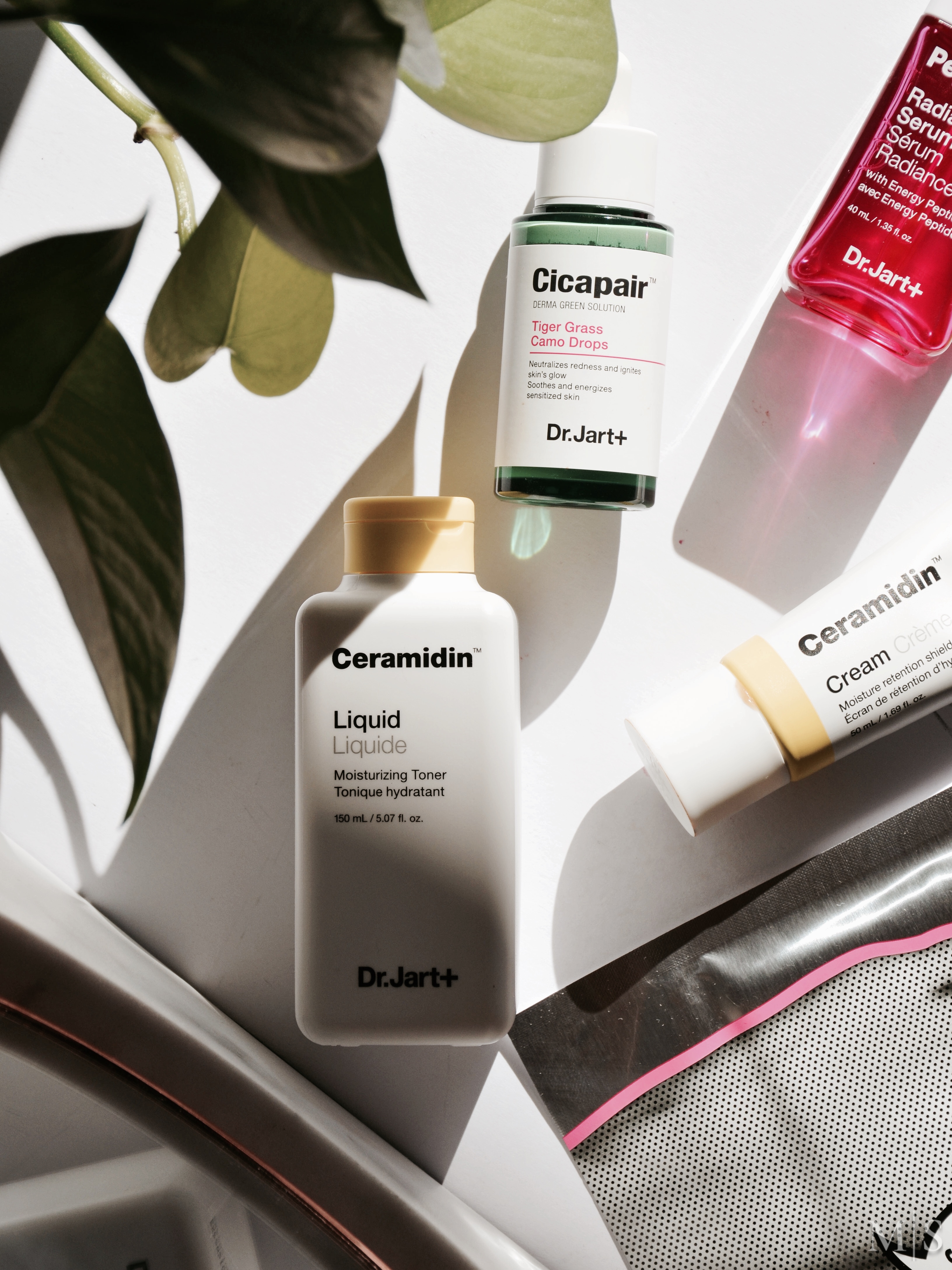 If you suffer from redness and uneven skin tone, the Cicipair line will be your best friend. Dr.Jart+ recently expanded the Cicipair line and added a serum and a cream. I've only tried the Tiger Grass Camo Drops from the line which I use most of the time when I don't wear any makeup.
The Dr.Jart+ Cicipair Tiger Grass Camo Drops are a hybrid between a serum and a color corrector. It helps with neutralizing redness and adding glow on the skin.
Active Ingredients:
-Centella Asiatica Complex: Comforts and replenishes sensitized skin.
-Herbs Complex and Minerals Solution: Strengthen skin and relieve stresses.
-Green Energy Complex: Energizes and revitalizes fatigued skin.
The Tiger Grass Camo Drops have a liquid serum consistency. They appear light green but as soon as you apply them on the skin, they turn in to a beige color. I have redness on my t-zone and these drops totally even out my skin tone. In fact, it actually looks like I'm wearing a sheer BB cream which I love for no makeup days.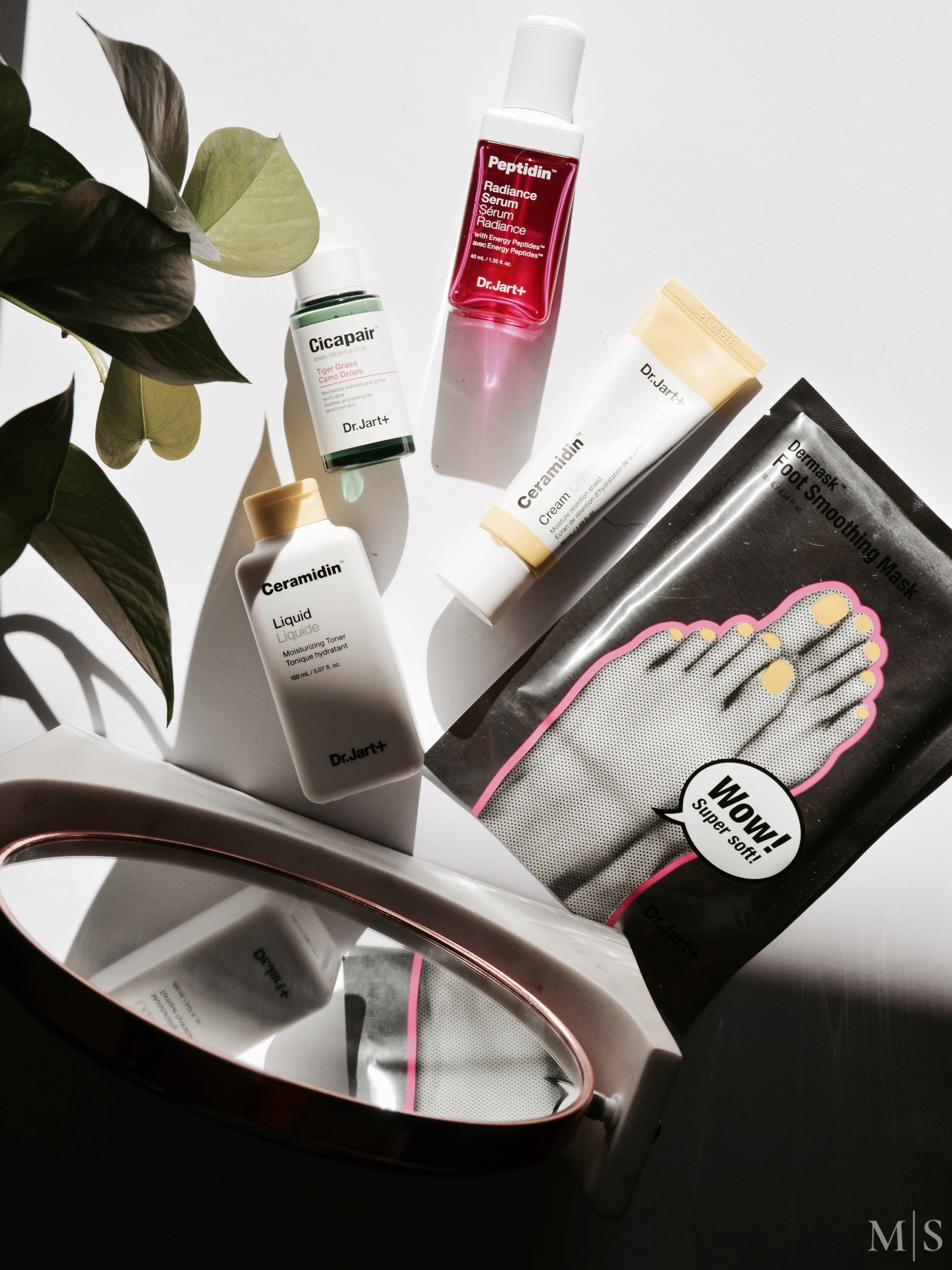 The Dr.Jart+ Peptidin Radiance Serum with Energy Peptides is a lightweight watery serum that has eight peptide complex and peach flower extract that promote radiance and glow.
This serum helps with dull skin and dryness. I use the Peptidin Radiance Serum with Energy Peptides when I don't use my hyaluronic serum (this is a must for me both day and night) and it provides me with the same hydration that I get from a hyaluronic serum. I usually layer it over a retinol or a Vitamin C serum to add extra hydration.
Active Ingredients:
-Eight-Peptide Complex: Replenishes and recharges fatigued, depleted skin.
-Peach Flower Extract: Revitalizes the complexion for instant radiance.
Whenever I use the Peptidin Radiance Serum with Energy Peptides, I wake up with radiant skin. It is the perfect serum for anyone who is looking for a good hydrating serum that also helps with dull skin and uneven texture.
And lastly, I know foot masks are not super exciting but from someone who always has problems with dry feet (I walk barefoot even in winter), a good foot mask is a necessity.
The Dermask Foot Smoothing Mask is a warming foot mask that helps soften the skin and get rid of any dryness and flakiness.
How to Use:
-Wear mask on clean, dry feet.
-Secure the mask with accompanying sticker.
-Remove after 15 to 20 minutes and lightly pat skin to aid absorption of remaining essence.
This is a warming mask that feels amazing on the feet. It gives a spa like experience but from your home (especially good if you are a mom and don't have a lot of time). I like to use this foot mask before going on vacation or when I need extra hydration on my feet (sometimes a foot cream just doesn't do enough for me).
I also wanted to mention that Dr.Jart+ makes some of my favorite sheet masks. I currently didn't have any on hand to include in this post but some of my favorite are Ceramidin Facial Mask and Dermask Ultra Jet Porecting Solution Bubbling Charcoal Sheet Mask.
Have you tried anything from Dr.Jart+? If yes, let me know your favorite products from the brand.
*PR Samples Included