Em Cosmetics Color Drops Serum Blush is the newest innovative release from the brand. It is a serum liquid blush that doesn't have any shimmer, but gives the skin a beautiful dewy glow. The blushes are formulated with skin loving ingredients and are vegan, cruelty-free and gluten-free.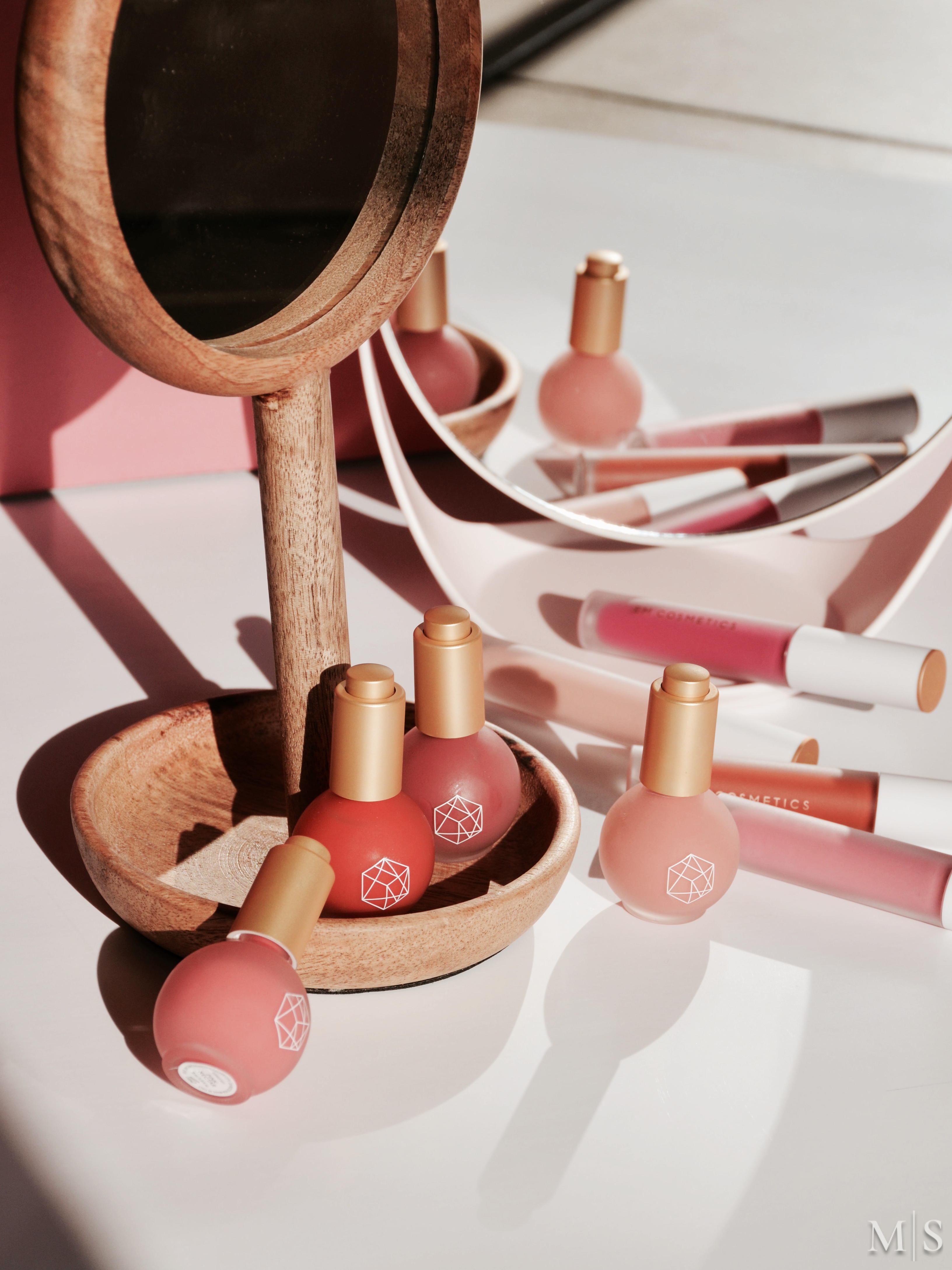 The Em Cosmetics Color Drop Serum Blush comes in four beautiful and wearable shades. They are sheer but buildable liquid blushes that are formulated with Sacha Inchi Oil, Squalane, Hyaluronic Acid & Vitamin E. They come in super cute glass bottle packaging with a gold dispenser. The bottles actually remind me of beautifully designed nail polishes.
Every blush comes with a pump dropper type dispenser so it is perfect for controlling how much product you are getting out. I use probably two drops for both cheeks and get a not so subtle blush look. I like to go heavier when it comes to liquid blush since it is the first product that fades with wear.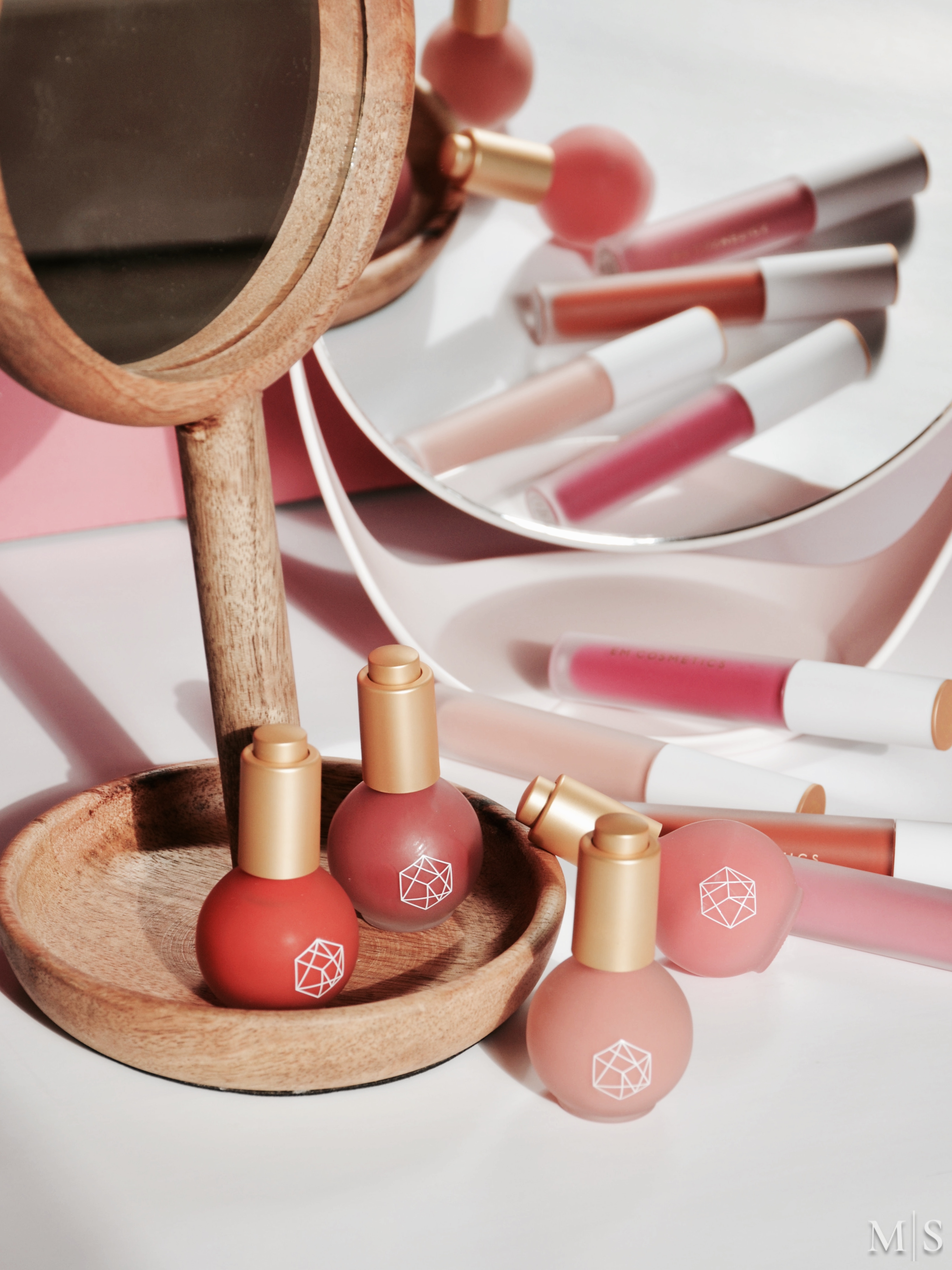 I have to admit that the Em Cosmetics Color Drop Serum Blushes are one of my favorite product that the brand has launched. They are in fact, one of the best dewy formula I've tried that doesn't move or stay tacky on the skin. The blushes look dewy on the skin but they dry down so you don't get that tacky feeling to the touch like other dewy cream products.
The shades that come in the Em Cosmetics Color Drop Serum Blush are:
Rose Milk – neutral blush pink
Sunset Sky – warm medium coral orange
Pink Nectar – watermelon bright pink
Soft Amethyst – deep rose berry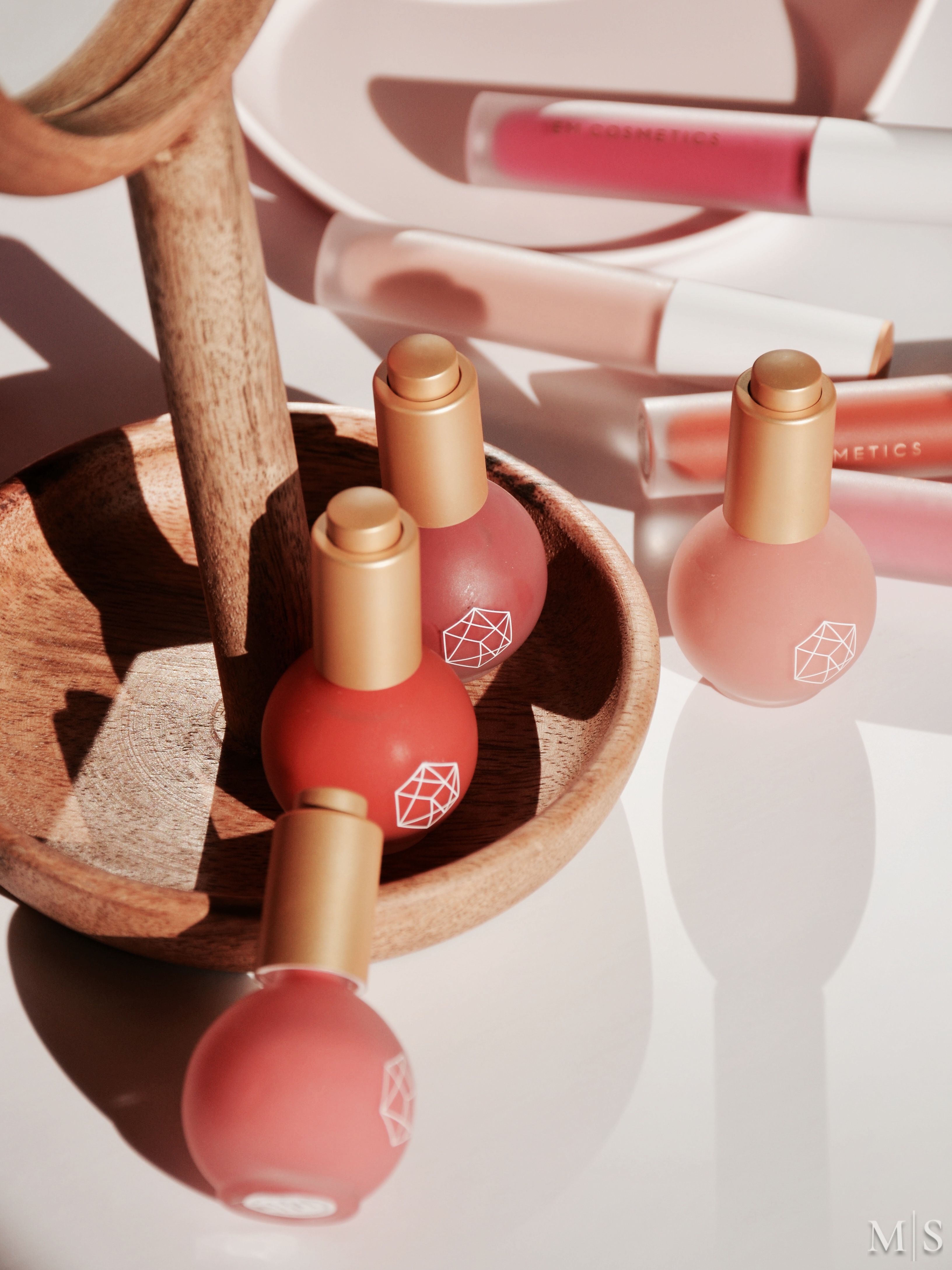 For application, I tried different techniques to see what works best with the formula and I find these best applied with a brush. I tried to use a damp sponge for blending and I think that the sponge soaks up product so you need to use more than when you use your fingers or a brush. My go to brush for applying and blending cream products is the It Cosmetics Heavenly Luxe Complexion Perfection Brush #7 but I also like Mac 130 Duo Fibre Brush. Both are stippling type of brushes and blend creams seamlessly on the skin.
I know a lot of people have told me that cream products are harder for them to use than powders but I think, when you find what works best for you, they are easier and quicker to use than powders. One tip that I tell everyone is to always tap the product and never drag or blend. When it comes to creams, if you start to blend the product like you are blending your foundation, you will move whatever is under the product that you are applying (usually your foundation).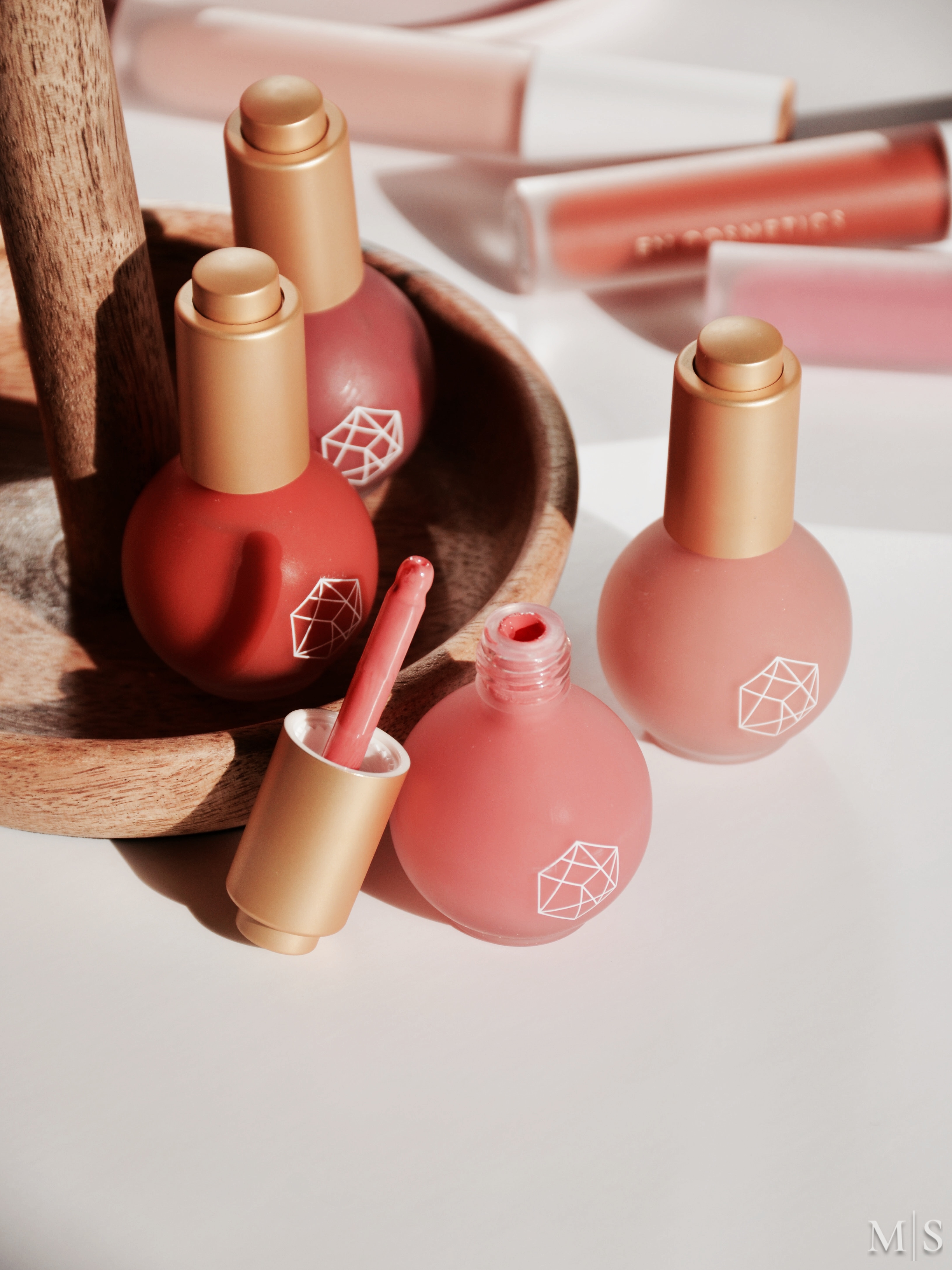 I really love the new Color Drops Serum Blushes! They have been my go to blushes since I got them (especially Rose Milk and Sunset Sky). Rose Milk is one of those neutral nude rose blushes that goes with every look. Sunset Sky is more intense since it's darker but gives a beautiful burned orange look on the cheeks (in a good way).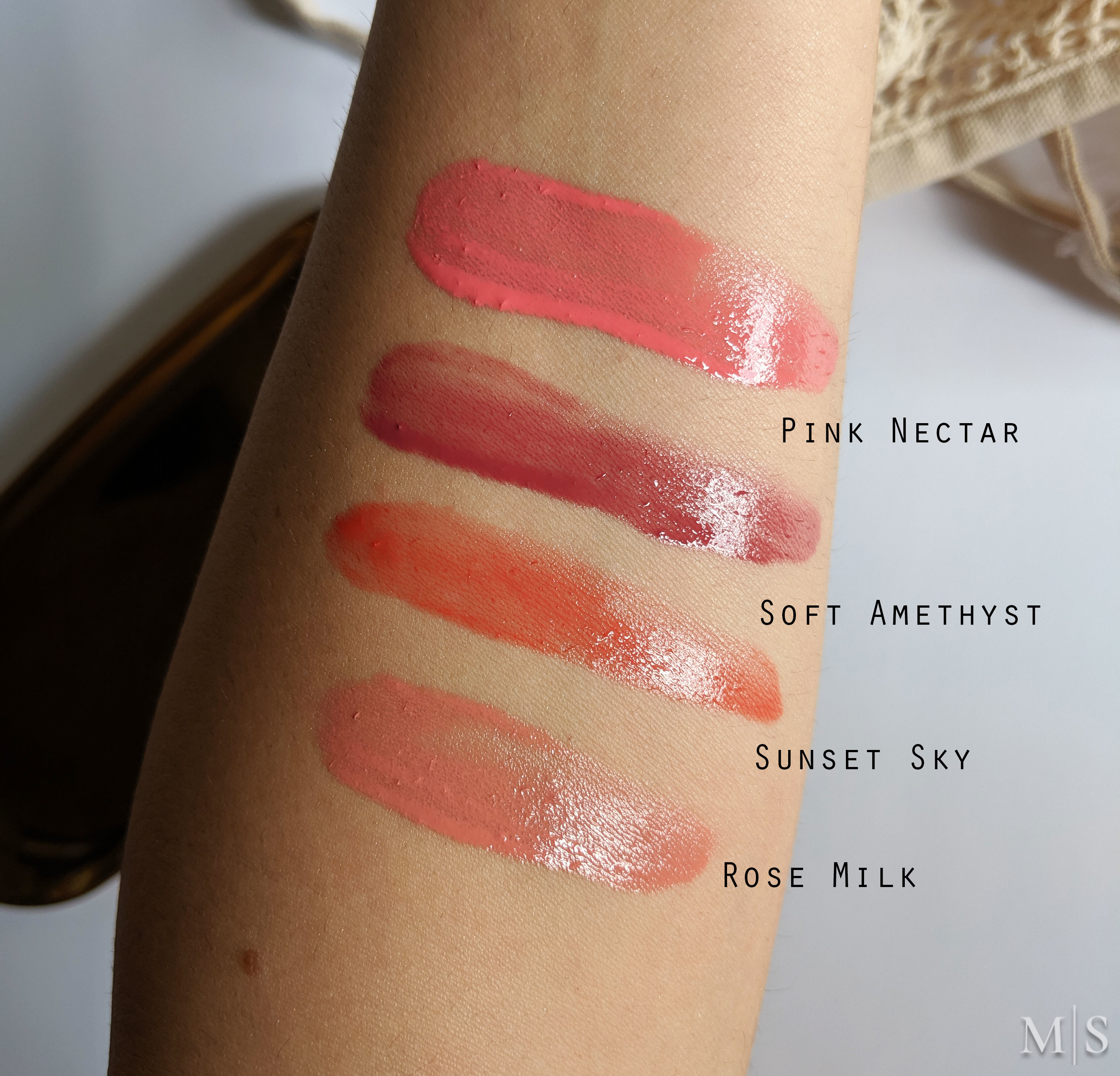 Swatches of the Em Cosmetics Color Drops Serum Blush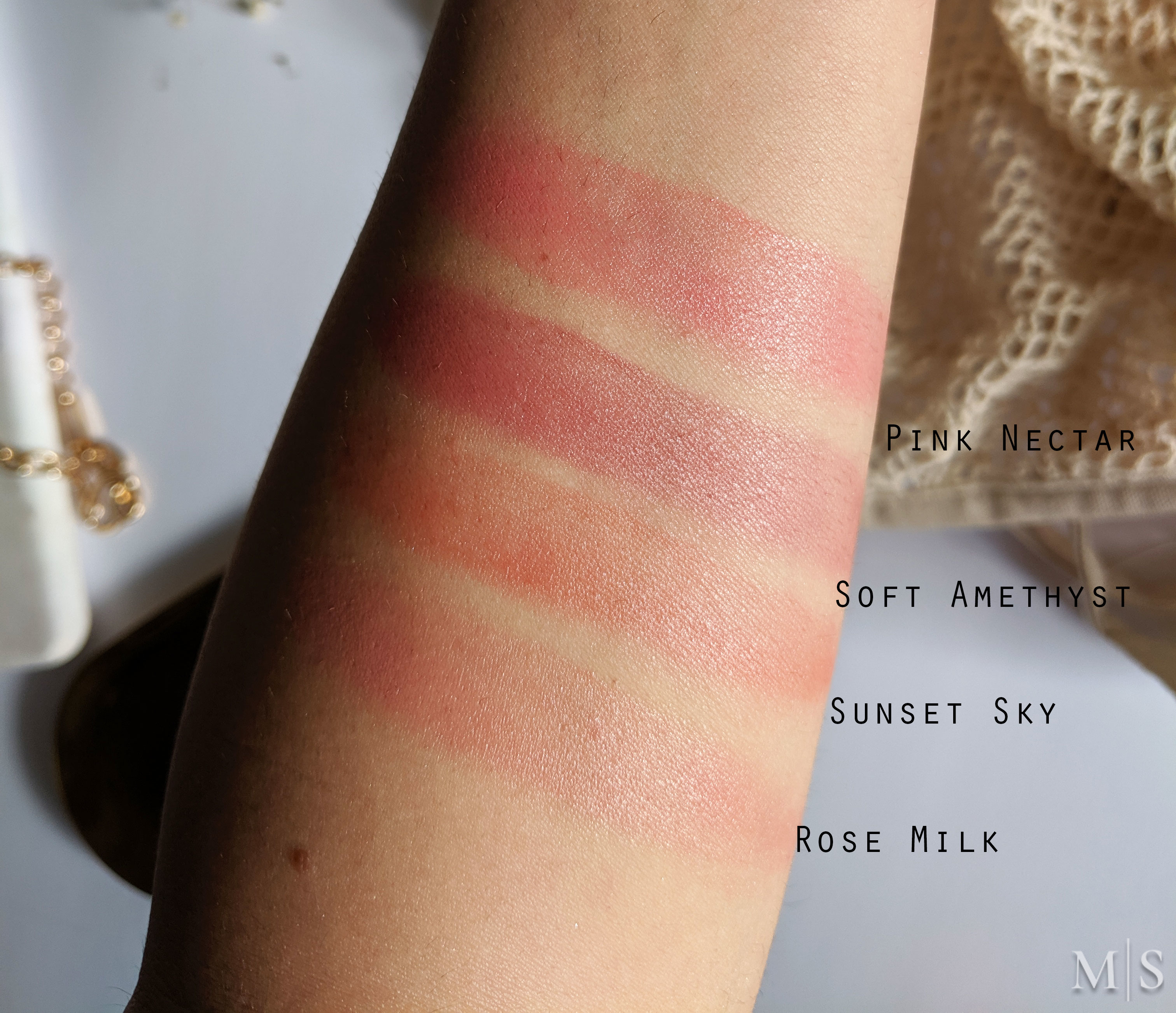 Blended Swatches of the Em Cosmetics Color Drop Serum Blush
Em Cosmetics recently released four new shades from their Volumizing Lip Gloss formula. I reviewed the True Glosses when they originally launched (you can read my thoughts here) and I've been enjoying the formula since then.
The four new shades are a mix of neutrals and pops of color. The new shades are:
Mochi Mochi – a milky pale nude
Tender Rose – cool pink
Magenta Magic – electric raspberry
Faded Clementine – soft tangerine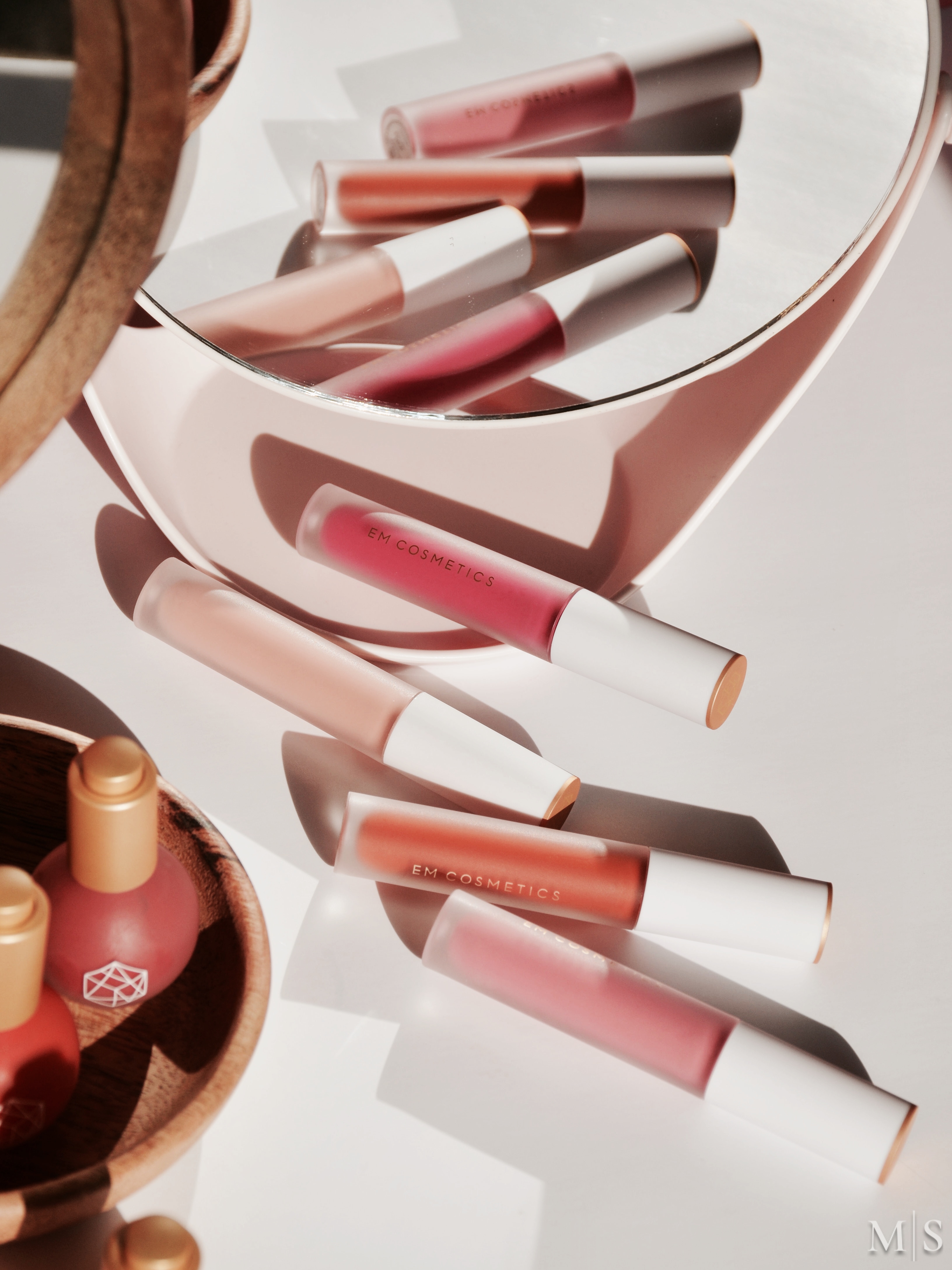 Swatches of the Em Cosmetics True Gloss (new shades)

Mochi Mochi

Tender Rose

Magenta Magic

Faded Clementine
If you like using cream or liquid cheek product I highly recommend the Color Drops Serum Blushes. It is one of the best liquid blush formula I've tried and one of the most long lasting. I think since the formula doesn't leave a tacky feeling on the skin, even if you have combination or oily skin, you can still use them. Nothing but love for them!
*PR Sample