As a fan of Bite Beauty Amuse Bouche Liquified lipsticks, I had to pick up the mini set that they released for the holidays. Bite always has great sets for the holidays which make good gifts or even stocking stuffers. Or if you are like me, they also make great options if you want to try more shades.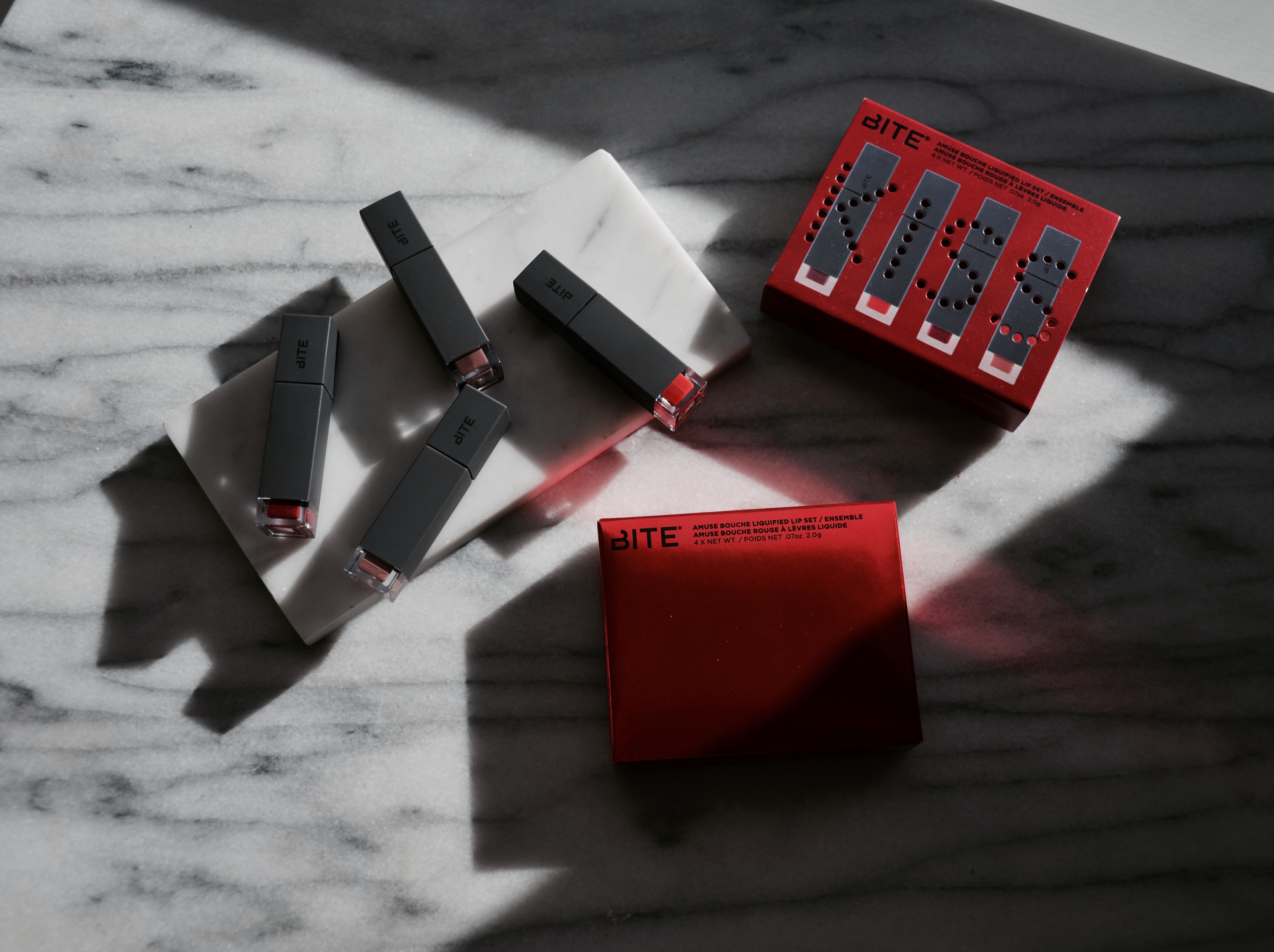 The Bite Beauty Amuse Bouche Liquified Lip Set comes with four shades all in a deluxe size. The shades that come in the set are:
Whip – Blushed beige nude shade
Demi-Glace – Chocolate mauve shade
Flambe – Vivid poppy red shade
Braised – Deep scarlet shade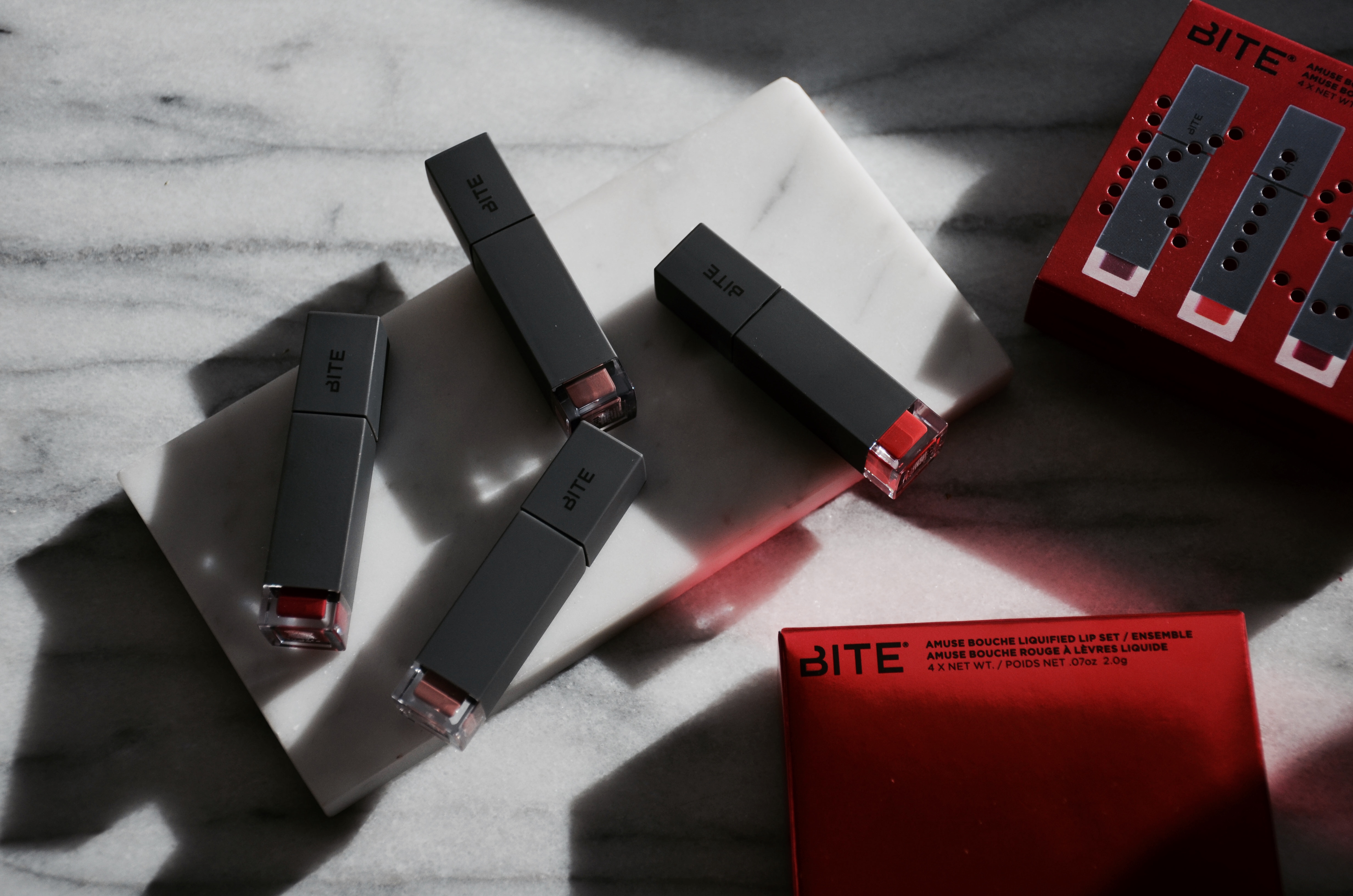 I already have a review of the full size shades that I have. I have mostly neutral shades so I'm glad they included some pops of color in the set.
Whip is one of my favorite shades from the line. It's a beautiful beige nude shade that I like to wear both on natural makeup days but also pair it with a smoky eye.
Demi – Glace is a great fall shade. It's one of those shades that is neutral but also on the vampy side. If you like brown toned lipsticks, you will love this shade.
Now, Flambe is a shade that I would wear in summer. It has orange undertones and it's a beautiful pop of color. Since it's a super bright shade I would pair this with a lip liner to prevent any bleeding.
And lastly, Braised, is a beautiful deep scarlet red shade that is also great for fall and winter.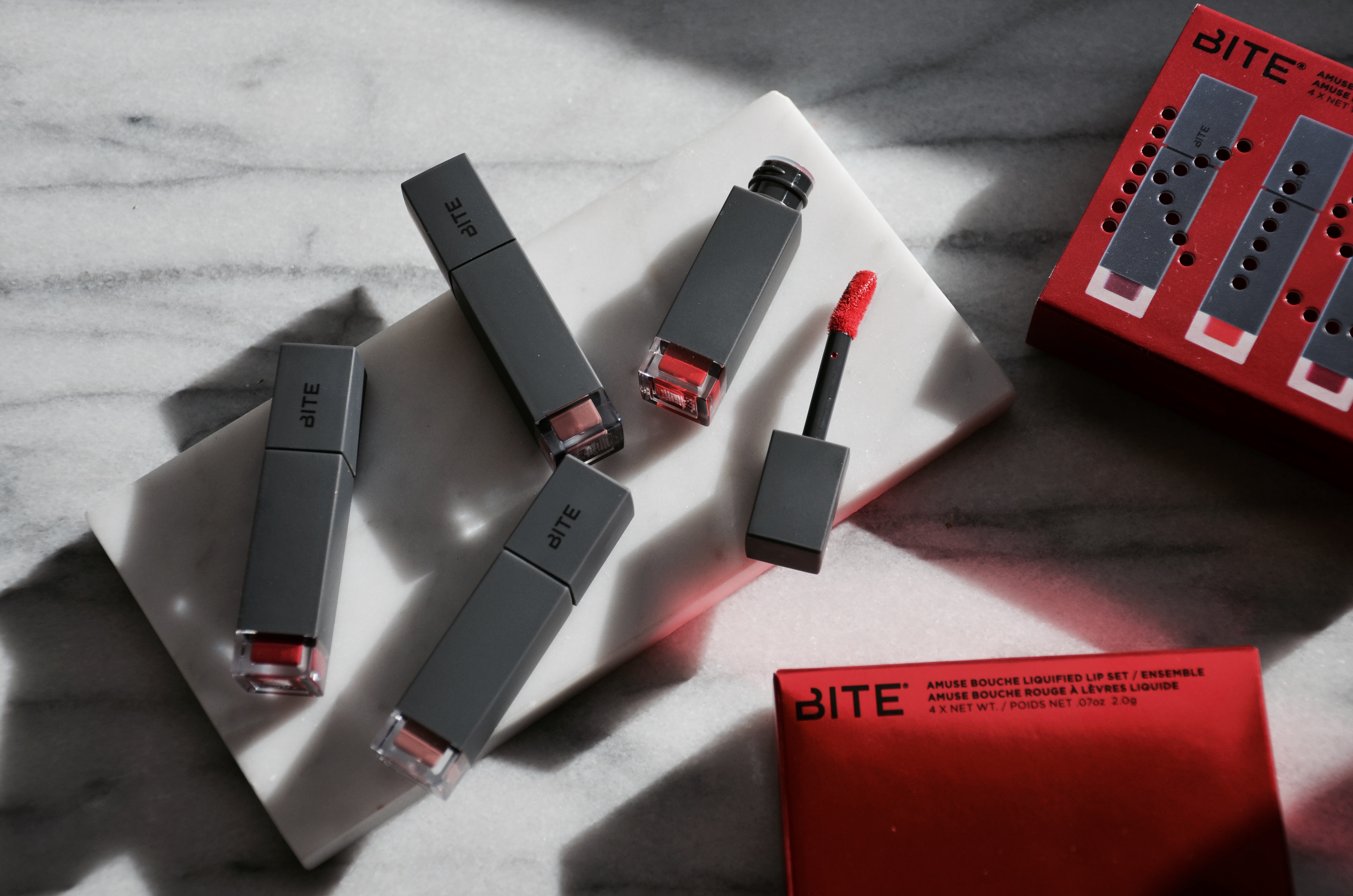 All four shades from the set applied evenly and wore really well. With the darker and more vibrant shades, I had to use a lip liner to get a precise look but also to prevent any bleeding.
Since the formula is creamy and doesn't set, the Amuse Bouche Liquified Lipsticks are very comfortable to wear but also don't last as much as your usual liquid lipstick. I can wear a shade around 5 hours without re-applying but I also find that they fade nicely and turn in to a stain after the 8 hour mark.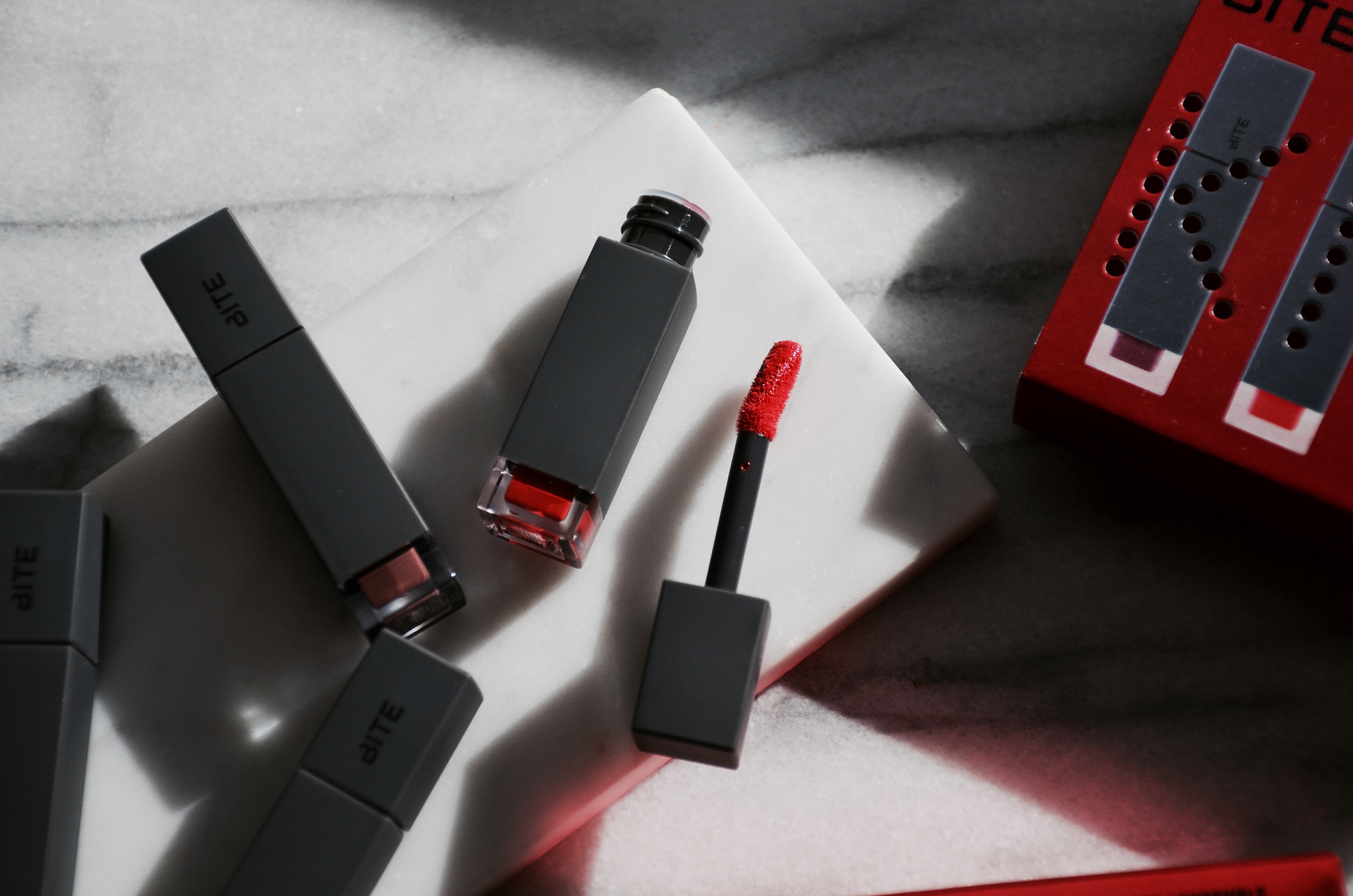 Each shade contains 2g (so 8g total) of product vs the 7.15g of the full size lipsticks. The Bite Beauty Amuse Bouche Liquified Lipstick Set is priced at $22 and if you would like a full size shade, that will cost you $24, so i think the set is a good value.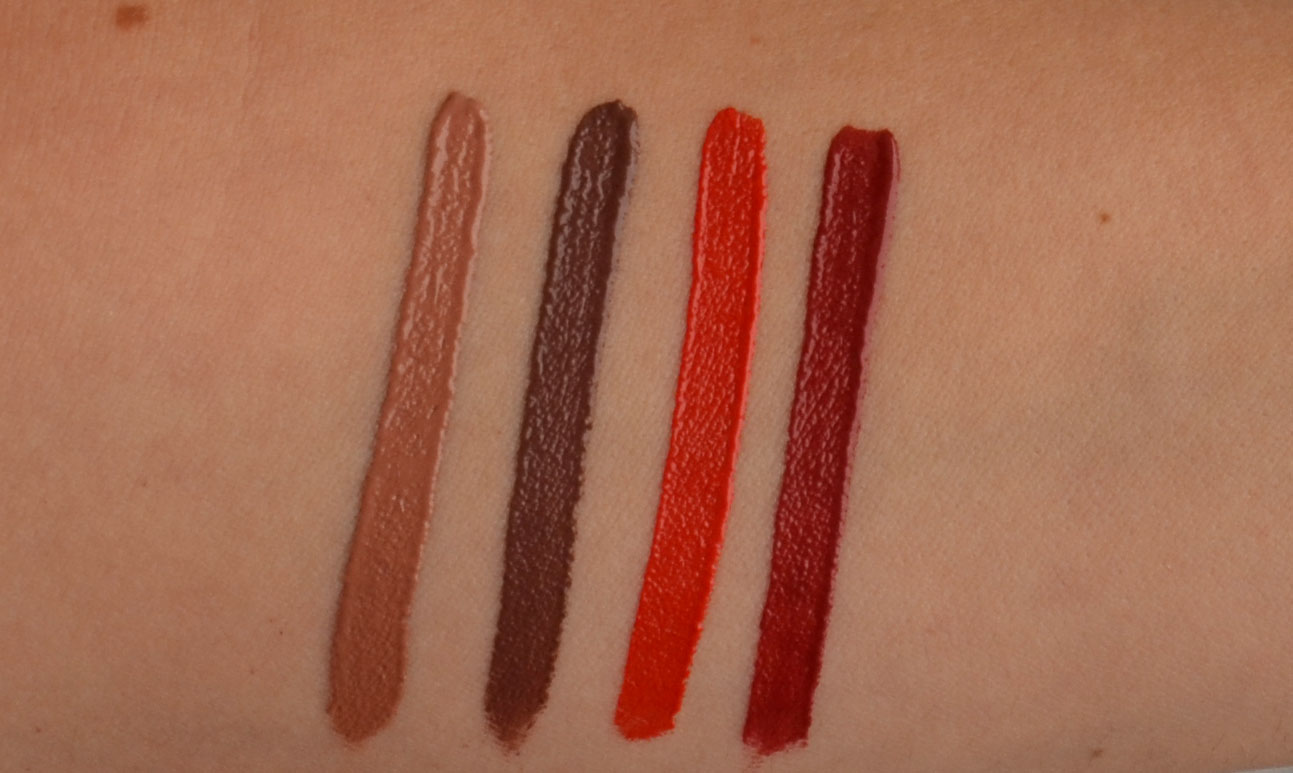 Swatches L to R: Whip, Demi-Glace, Flambe, Braised

Whip

Demi-Glace

Flambe

Braised
If you like the Amuse Bouche Liquified formula or if you haven't tried it, I think the Bite Amuse Bouche Liquified Set is a good option to try more shades for less than one full size lipstick. The mini size makes them great lipstick to carry in your bag. And to be honest, I just love mini sized lipsticks. Don't you?
SaveSave