Bite Beauty released liquid lipsticks and they are amazing! The Bite Beauty Amuse Bouche Liquified Lipsticks are not your usual liquid lipstick. They are creamy, have a satin finish and are super comfortable to wear. They don't dry down as your usual liquid lipstick formula so they are not transfer proof. But I would take that over drying lipstick any day now.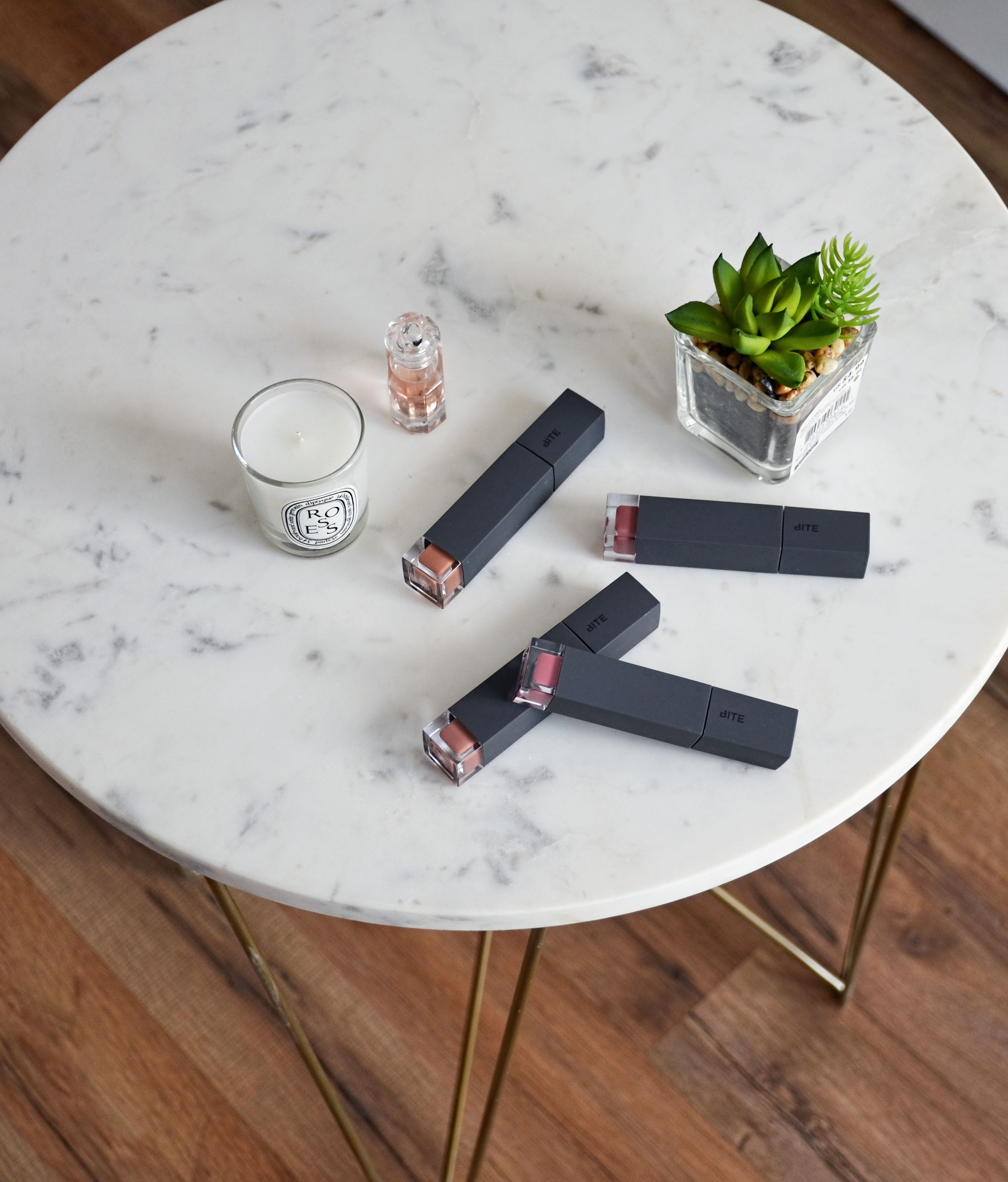 I picked up four shades to test and went with neutral shades. The shades that I got are:
Caramelized (creamy butterscotch) – A warm toned beige nude
Whip (blushed beige) – Light pinky nude
Eclair (soft rose) – Warm toned pink
Chutney (rich mauve) – Mauve rose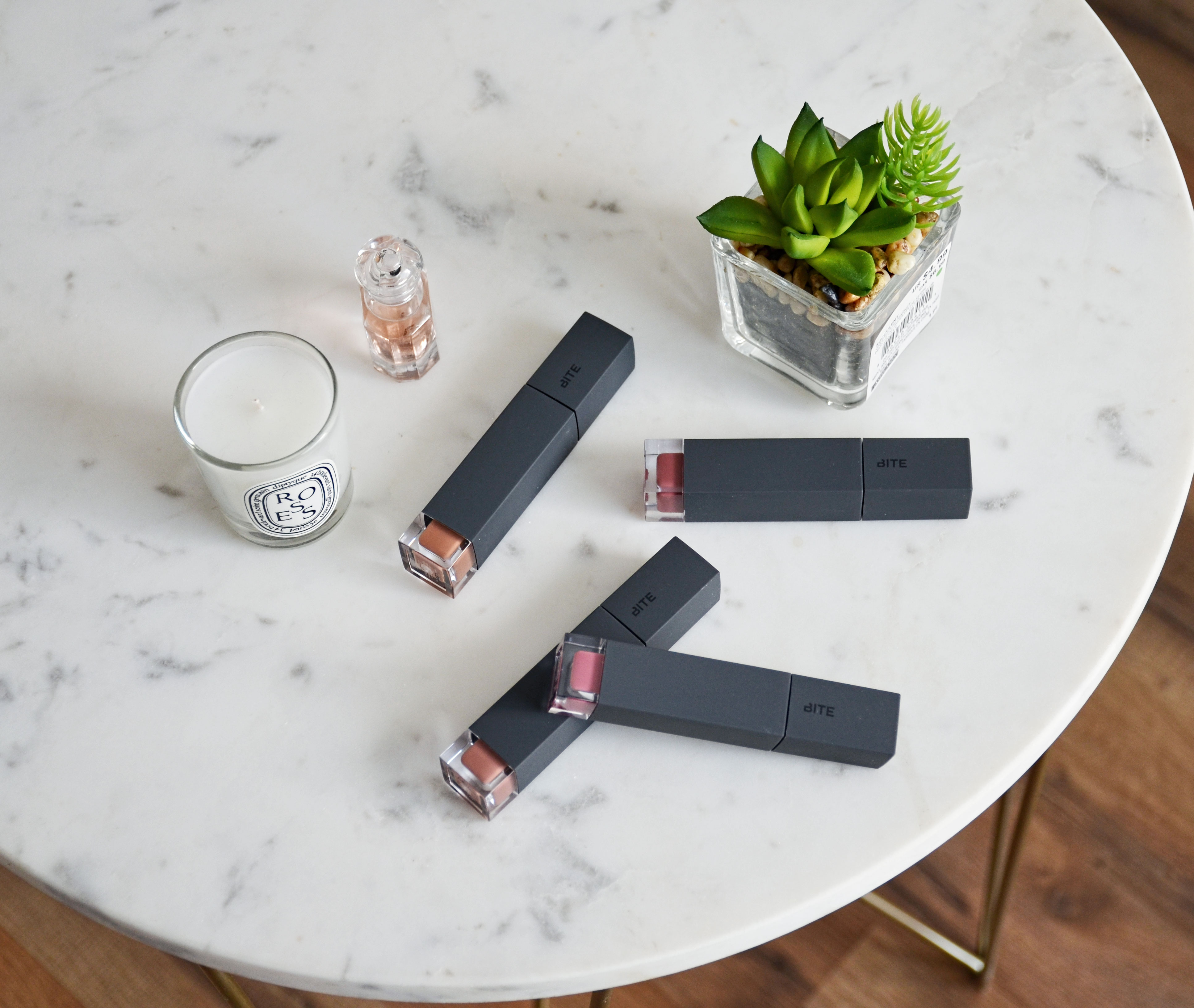 The formula of the Amuse Bouche Liquified Lipsticks is made with natural monoi butter and coconut oil which both help with hydration. The finish is satin so you won't get the classic matte look with these.
They originally released 12 shades in the line but recently added 6 more. With 18 available shades, I think they have shades for every taste. From nudes to reds and dark vampy shades, they have you covered. Of course as a nude lipstick lover I'm hoping that they will add more nudes and neutral every day shades.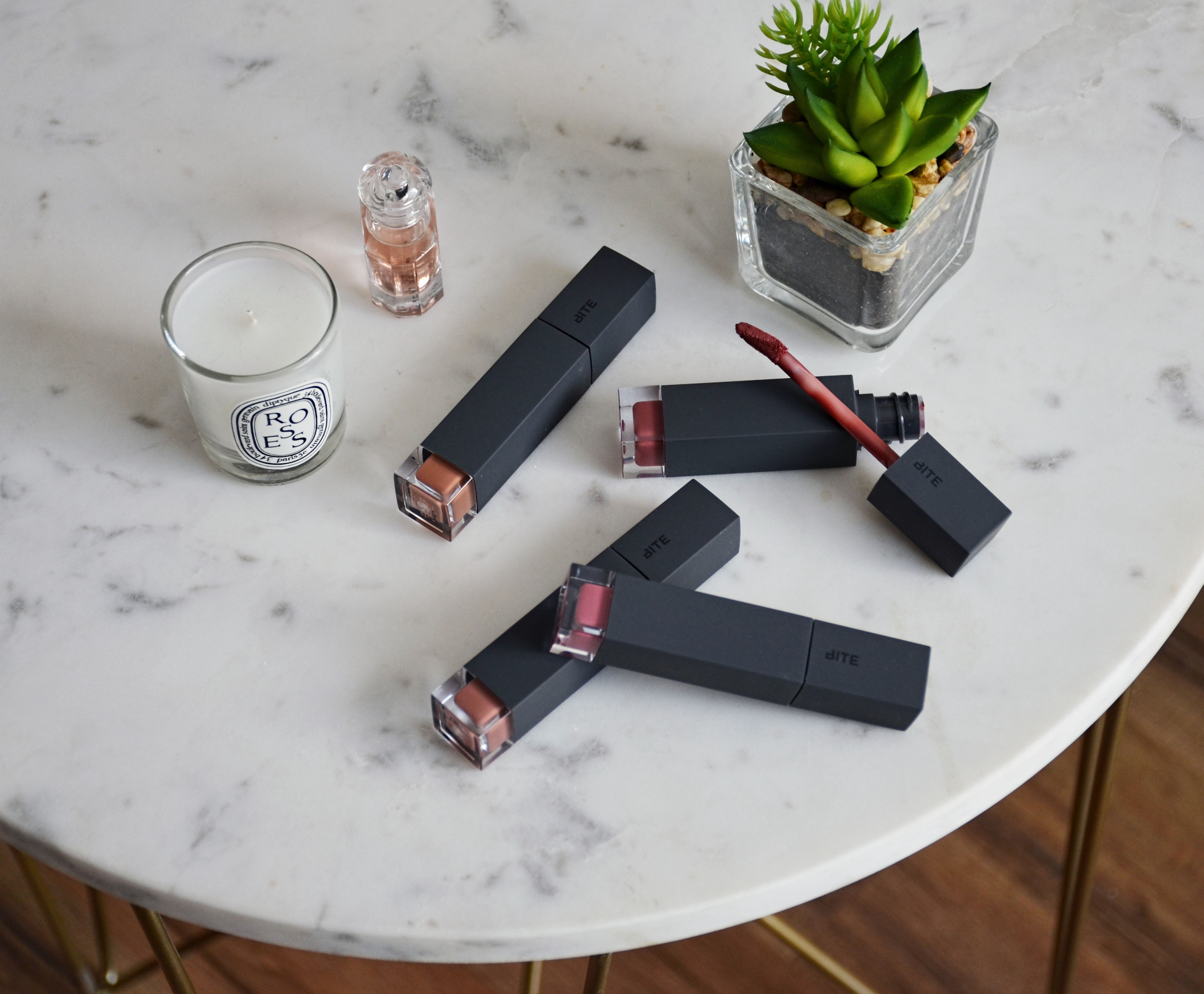 The doe foot applicator hugs the lips perfectly which helps a lot with precise application. Since these are not matte, they are easier to apply and do precise lines. I was able to get full coverage with one swipe so the pigment is also pretty amazing.
The Amuse Bouche Liquified Lipsticks have the same citrus scent as their regular Amuse Bouche lipsticks. The scent is very pleasant and doesn't linger after application. I think even if you are picky with scents you will like this one since it's very fresh.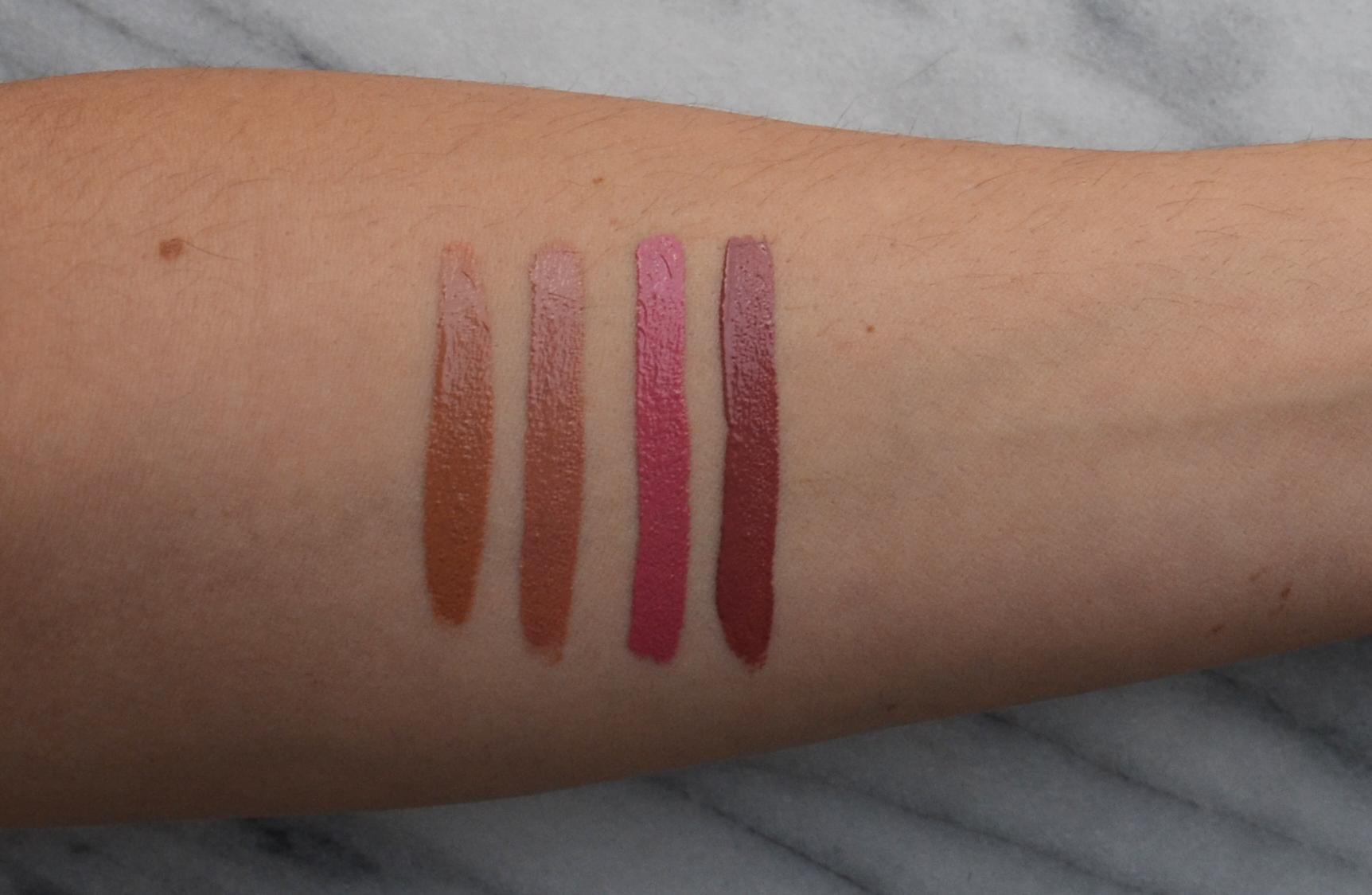 Swatches L to R: Caramelized, Whip, Eclair, Chutney
Amuse Bouche Liquified Lipstick in Caramelized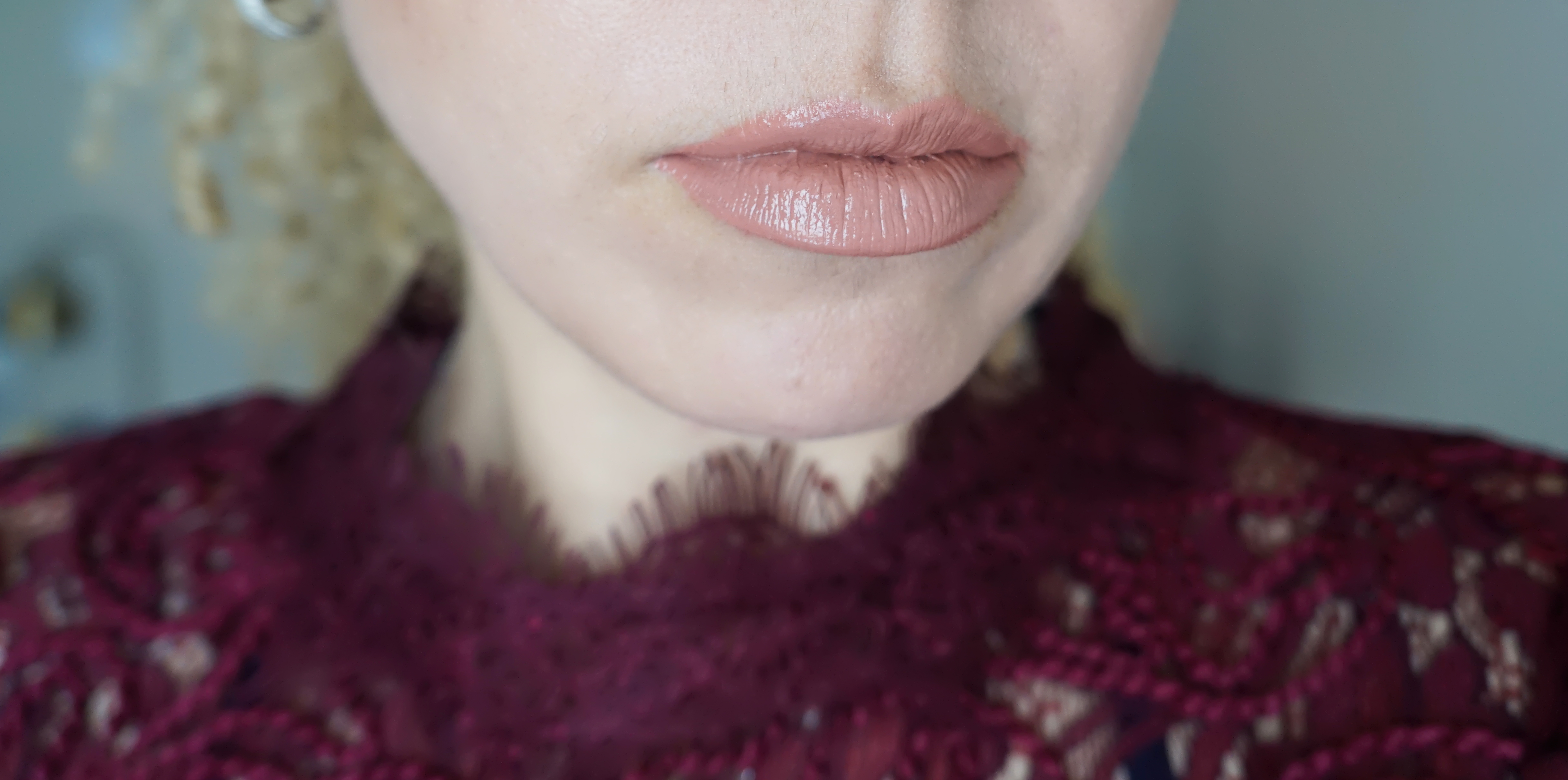 Amuse Bouche Liquified Lipstick in Whip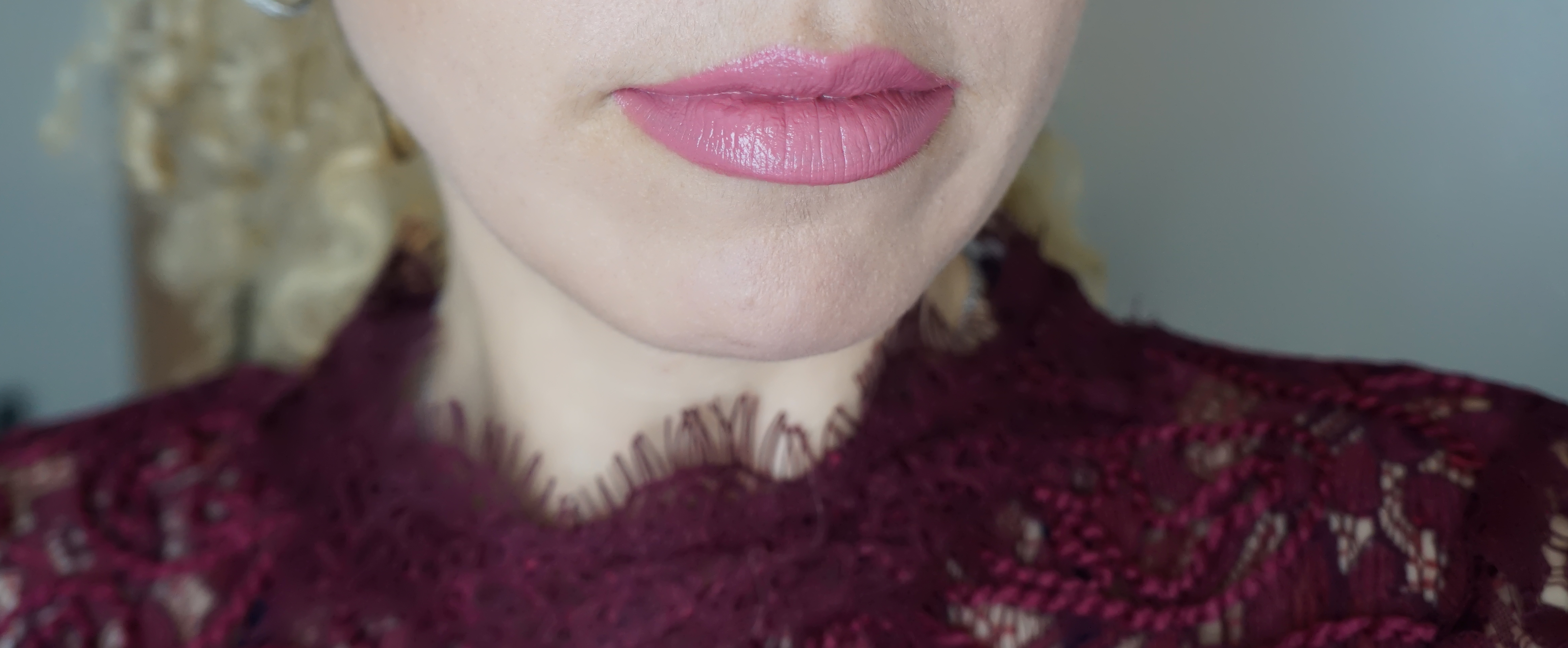 Amuse Bouche Liquified Lipstick in Eclair

Amuse Bouche Liquified Lipstick in Chutney
Bottom line, I love the formula of the Bite Beauty Amuse Bouche Liquified Lipsticks. It is creamy, glides beautifully on the lips and even makes your lips look more healthy. They don't accentuate any dryness or lines on the lips and last pretty well for a lipstick that transfers.
I'm definitely getting some darker shades that are fall appropriate so I was looking at Chai which is a rich mauve brown and Infuse, a dark cherry shade.
Have you tried the new Bite Beauty Amuse Bouche Liquified Lipsticks? If yes, please share your favorite shades.