May has been a super busy month for me and my family. We finally decided to make a huge change in our lives and move from Miami Beach to Boulder, Colorado. I've been so busy with the move and organizing our new apartment but I still had time to play with some new makeup.The dry climate here in Colorado has allowed me to wear dewier makeup and use cream products and not fell like my makeup is melting off my face. So I've been enjoying a lot of cream and highlighty products this past month.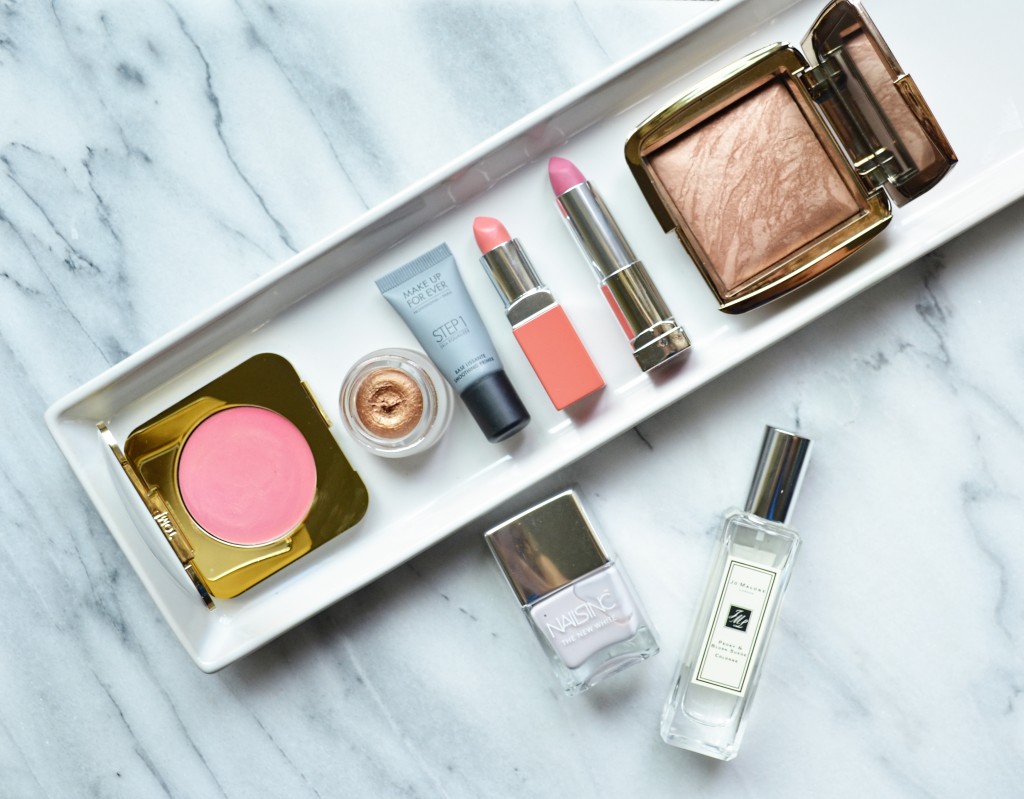 Beauty products that I've been loving:
Tom Ford Cream Cheek Color in Pink Sand – It's the prefect summery cream blush! It's a pinky blush with a gold sheen that reminds me of Nars Orgasm but better. You can check out swatches and my review here.
Charlotte Tilbury Eyes to Mesmerise Cream Eyeshadow in Bette – Not only this shade has my name but it's also a bronze coppery shade, so it's my perfect cream eyeshadow. I have three of the six available shades and they're all beautiful. If you're a cream eyeshadow lover I highly recommend these. You can check out swatches and my review here.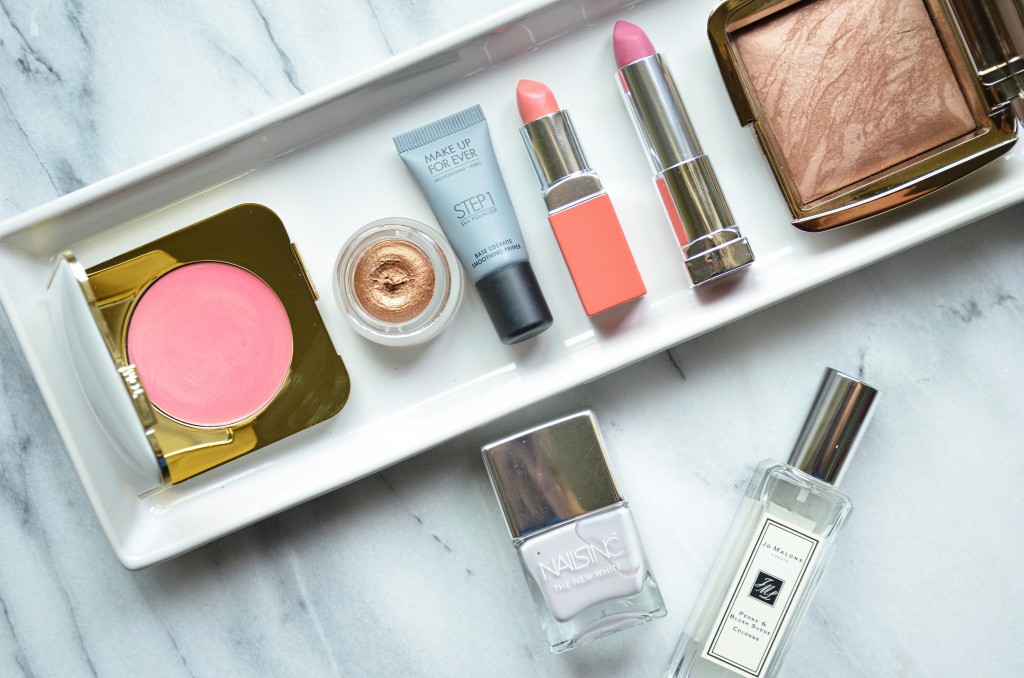 MUFE Smoothing Primer – The best pore refining primer on the market and I've tried a lot. I have a deluxe sample which I'm using up but I'll definitely get the full size when I run out. What I love about this primer is that it keeps my t-zone matte but it's not drying and smooths out my skin so it makes my foundation look flawless.
Clinique Melon Pop – A peachy nude shade that flatters a lot of skin tones. It's a very nice shade for summer that keeps your lips hydrated and juicy looking. Swatches and review of the three shades I have from the Pop collection here.
Maybelline Creamy Mattes Lipstick in Lust for Blush – I just love this matte line of lipsticks. Lust for Blush is a pretty mauve every day pink shade that feels very comfortable on the lips and it's never drying. They just came out with new shades so I'm pretty excited to get some of them.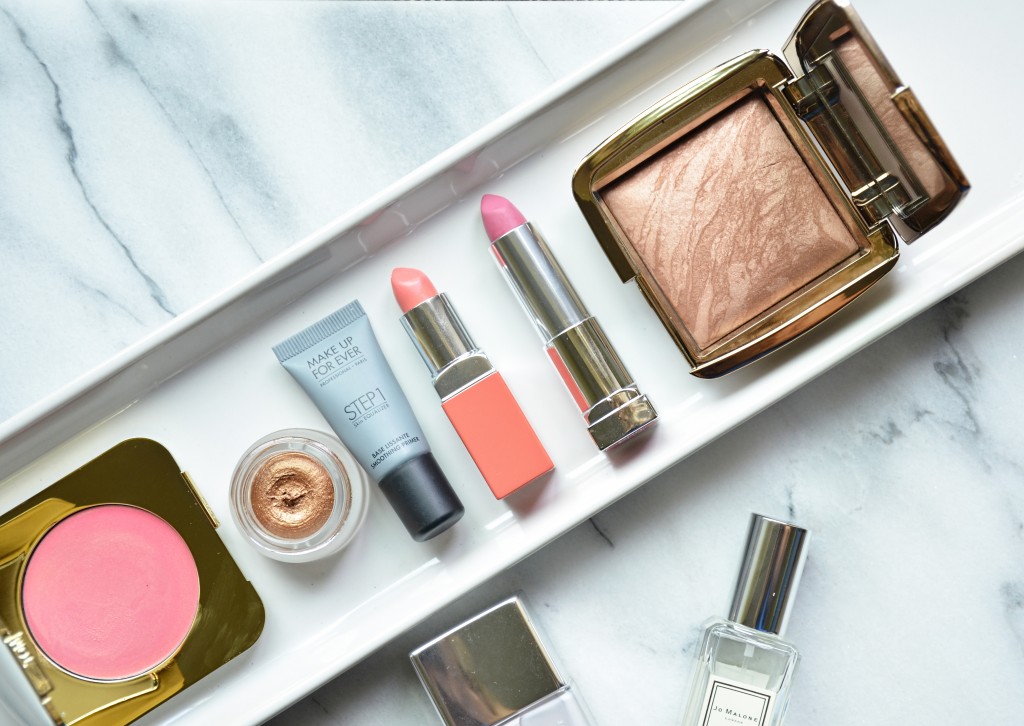 Hourglass Radiant Bronze Light – I just can't stop using this bronzer. If you love bronze glowy skin for summer you should check out this bronzer. They have two available shades which in my opinion are pretty similar, Radiant Bronze is a hint warmer so probably suited for medium and darker skin tones.
Nails Inc White Horse Street – It's part of their New White line that has a white base with a hint of color. It's such a unique color. When applied on the nails it looks light grey with a hint of purple. You only need two coats for an opaque look and the nail polish last a pretty long time on me, around 5 days.
Jo Malone Peony and Blush Suede – My first Jo Malone fragrance so I had to go for the most talked about cologne :). It's very different from everything I own, I usually don't go for a straight up floral scents but surprisingly I like this. And now I want to try more scents. Do you have a favorite that you recommend?