Zoeva Cosmetics has a new collection inspired by the ancient Greek art. The Zoeva Heritage Collection is packaged in beautiful gold mosaic packaging that, as I mentioned before, was inspired by ancient Greek art. It is a tribute to the founder's birth place and is a reflection of the country's rich artistic tradition and history.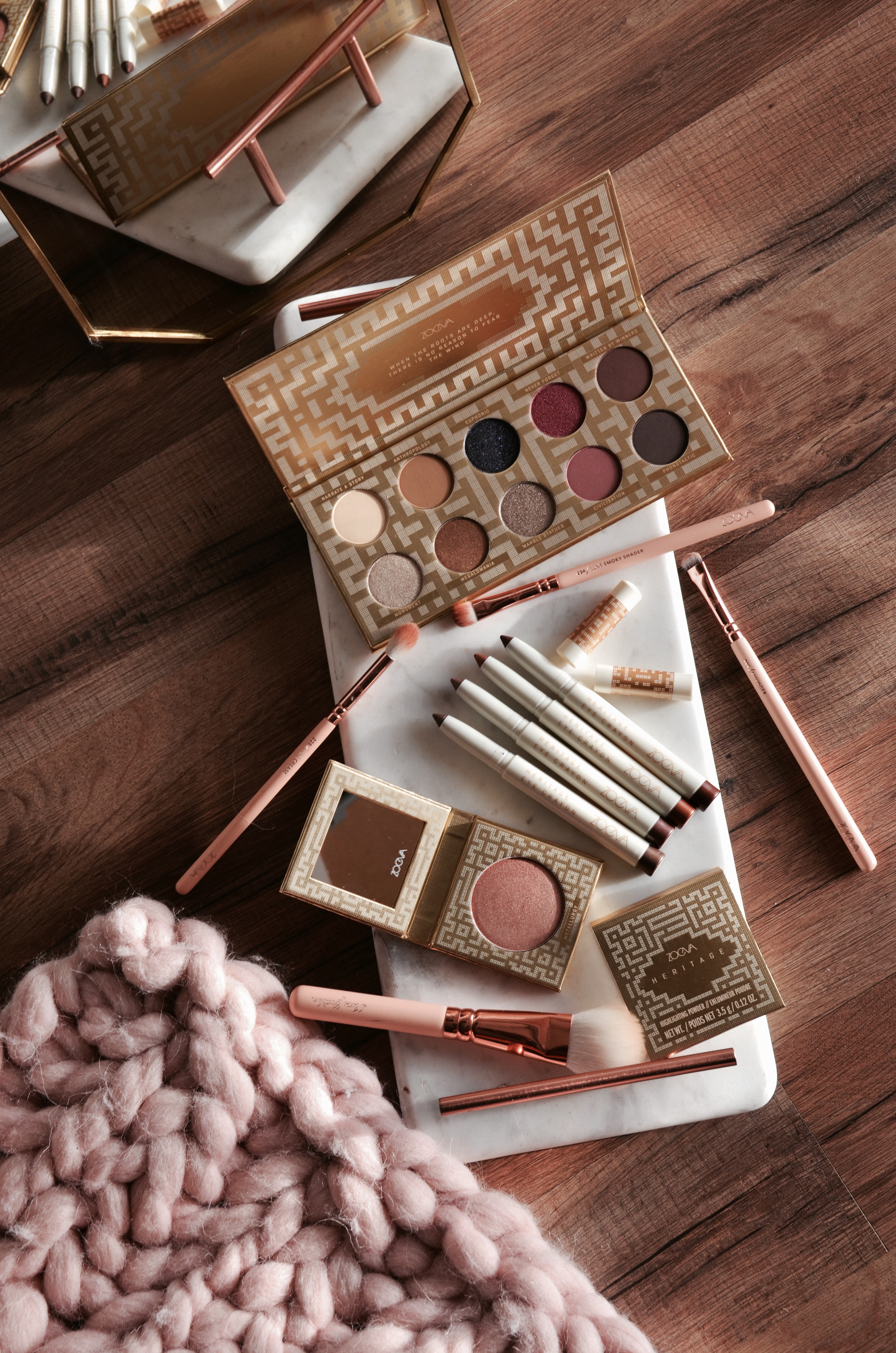 The Zoeva Heritage Collection features an eyeshadow palette, four eye crayons and a beautiful highlighting powder.
The Heritage Eyeshadow Palette comes with 10 eyeshadows. It is a mix of matte, metallic, satin and one glitter eyeshadow. The formula of the eyeshadows is free of parabens and perfume and it is made in Germany.
The shades that come in the Heritage Eyeshadow Palette are:
Narrate a Story: Matte creamy limestone beige
Anthropology: Matte sandy nude
Euphonic: Matte midnight purple with glitter
Never Forget: Satin raspberry pink
Written by Winners: Matte rosewood brown
Monument: Shimmering champagne porcelain
Megalomania: Metallic ancient golden bronze
Marble Statues: Metallic antique brass
Civilisation: Matte mauve pink rose wine
Phonotactic: Matte dark brown clay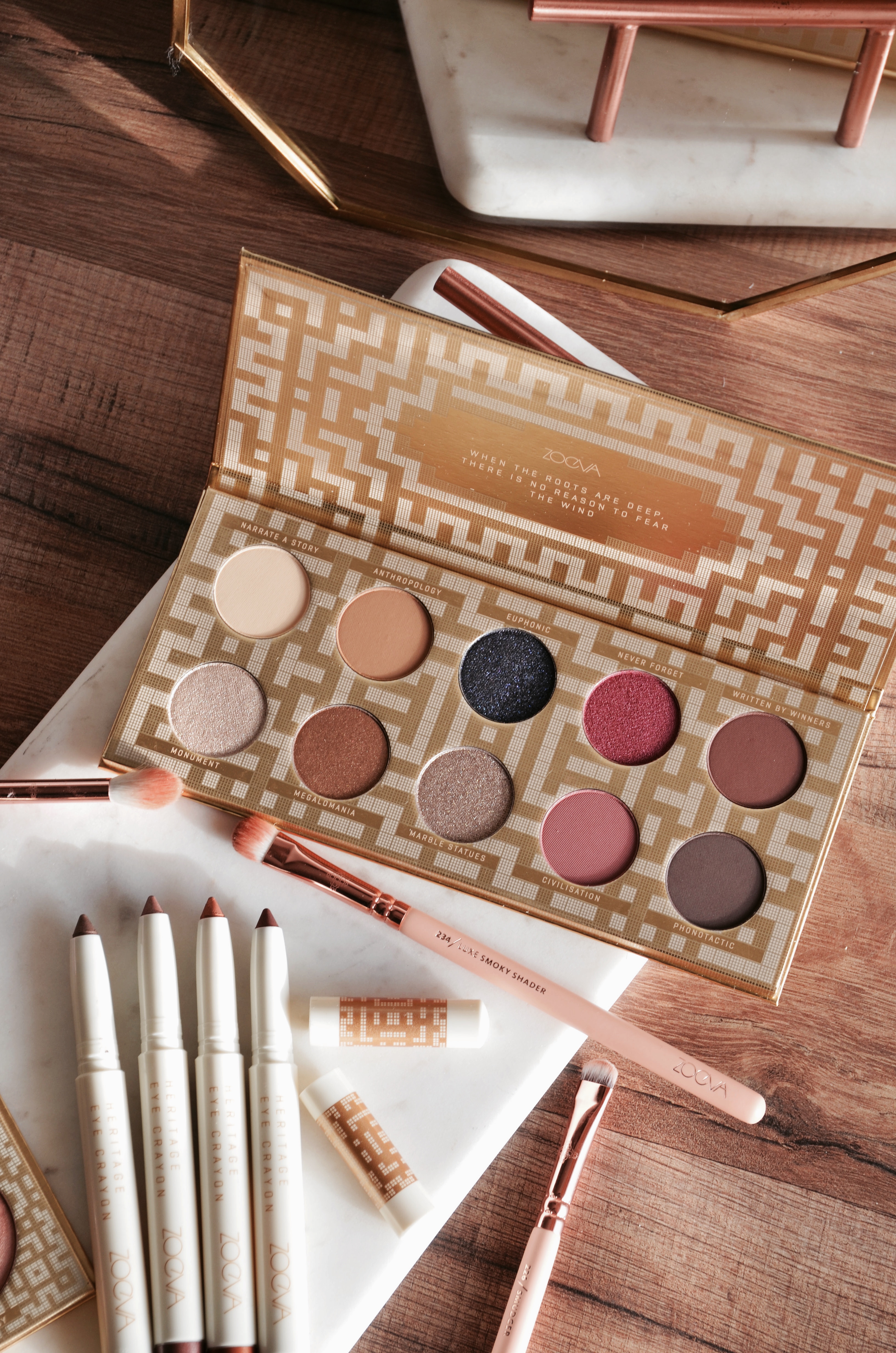 I really like the shade selection in this palette. It leans on the cooler side and I like that Zoeva included both neutral but also pops of color that are still very wearable and good for creating every day looks. The pigment, as with every Zoeva eyeshadow palette is super nice. They are not overly soft or super pigmented so they are very user and beginner friendly. The one glitter shade that is Euphoric, is a stunning pop of dark blue with micro glitters. Since it is glitter, I like to use this shade wet and apply with my fingers. You can also use glitter glue if you prefer that to prevent any fallout.

Swatches L to R: Narrate A Story, Anthropology, Euphoric, Never Forget, Written By Winners

Swatches L to R: Monument, Megalumania, Marble Statues, Civilisation, Phonotactic
There are four Eye Crayons in the Heritage Collection. These are waterproof, smudge proof and crease proof metallic cream eyeshadows. There is a removable sharpener on the other end which is good if you like to use these as liners. For me, I love using the Eye Crayons on their own, as one eyeshadow looks (I use cream eyeshadows almost every day since I'm lazy when it comes to my eye makeup). Or since they are crease proof, they make for great eyeshadow bases.
The four shades in the collection are:
Morphology: Metallic deep brown copper
Typology: Metallic antique brass
Phonology: Metallic golden caramel bronze
Mythology: Metallic silvery amethyst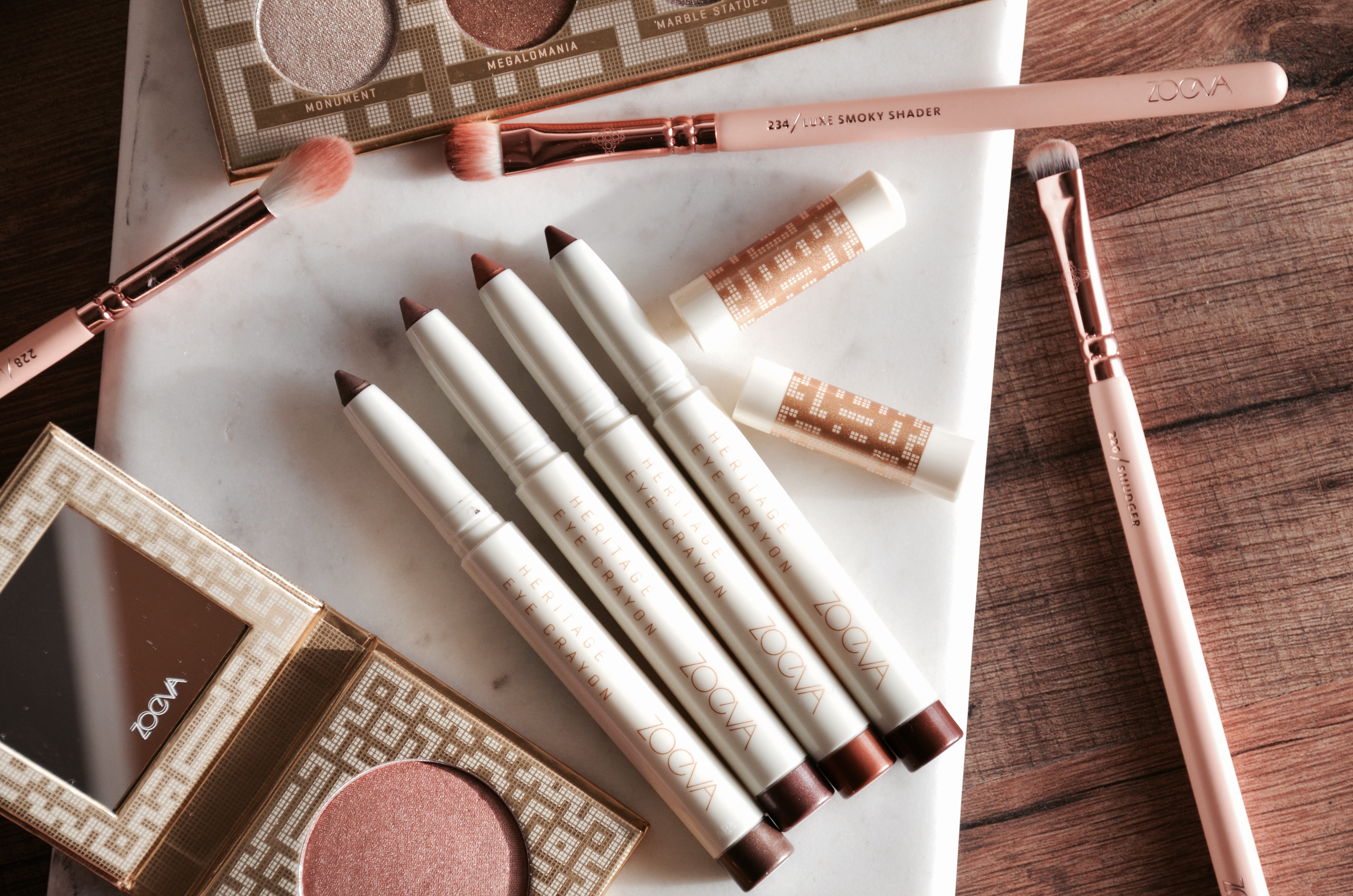 Swatches L to R: Typology, Mythology, Phonology, Morphology
If you've been a long time reader or follower (my IG handle), you would know that these types of neutral bronze shades are my favorite to wear on daily basis. Pack that in an eyeshadow cream stick, and I will use these forever. The formula of the Eye Crayons is really budge proof. As soon as they set, they will not move even if you rub your eyes. The pigment and formula actually remind me of the Laura Mercier Caviar Sticks which I also love.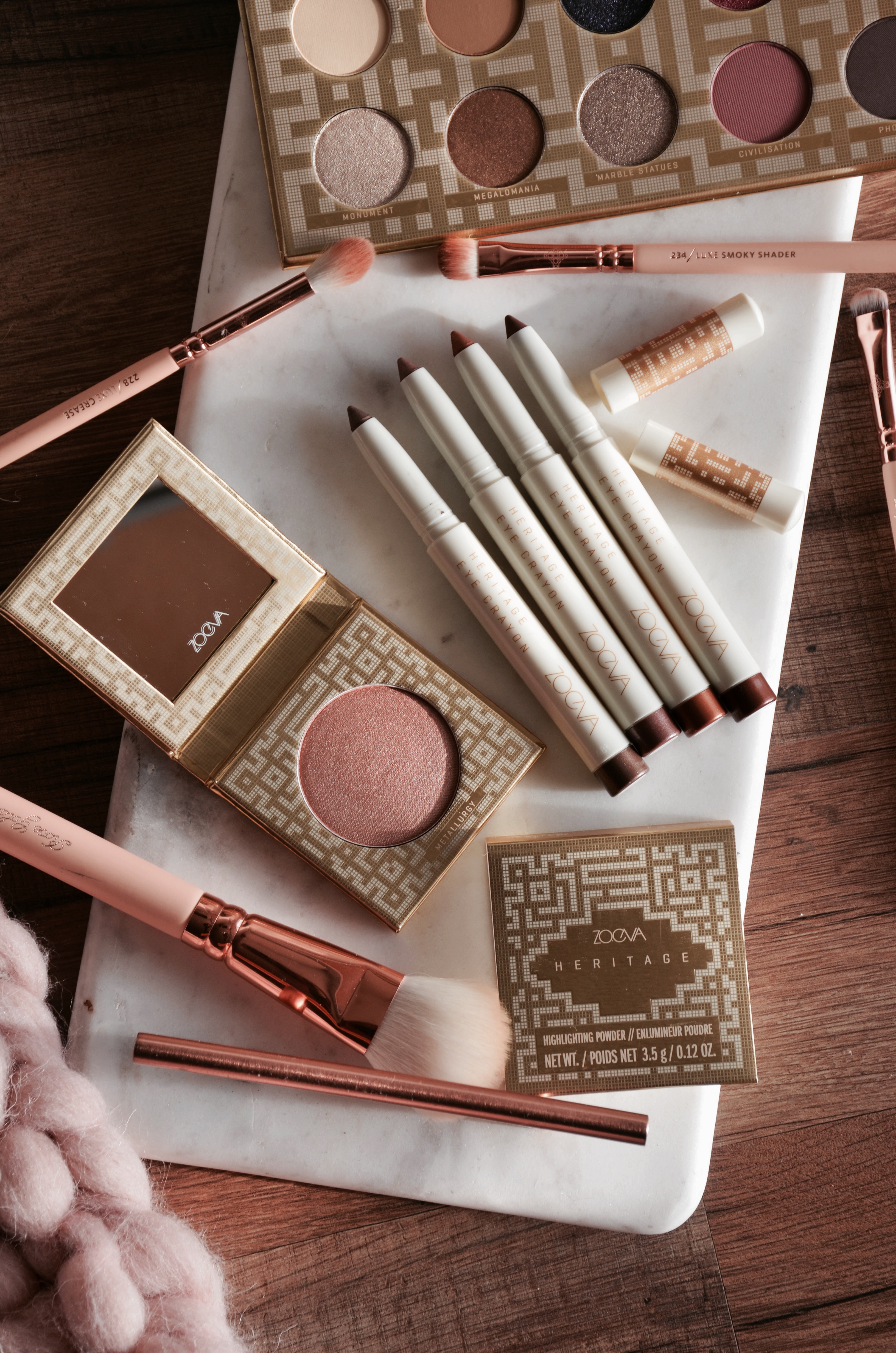 The Heritage Highlighting Powder in Metallurgy is Zoeva's first ever single highlighter that the brand has released. It is a beautiful warm mid tone peachy gold shade. Since it is a little darker than your usual champagne shade, it will suit medium and darker skin tones. The formula of the highlighter feels like butter to the touch. It is soft, pigmented and gives a beautiful glow on the skin without being too shimmery. Love it!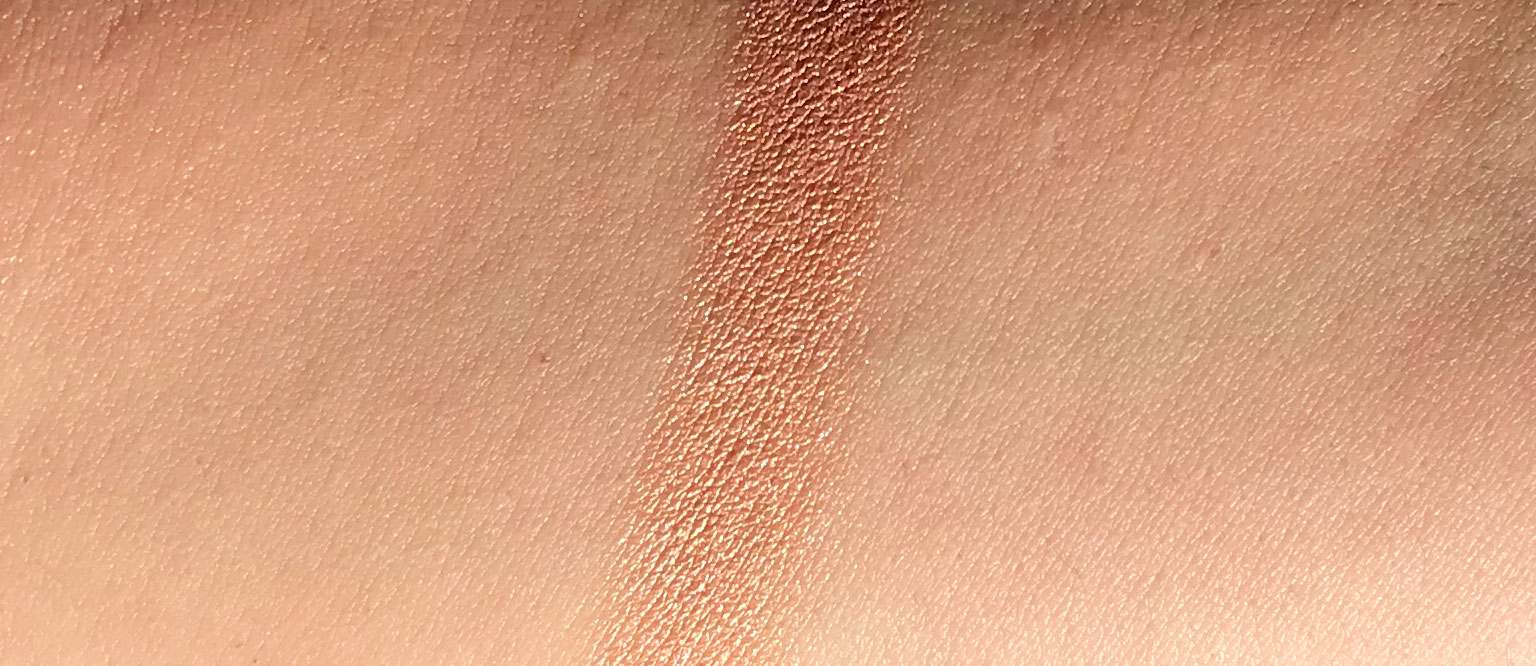 Direct sunlight swatch of the Zoeva Heritage Highlighting Powder in Metallurgy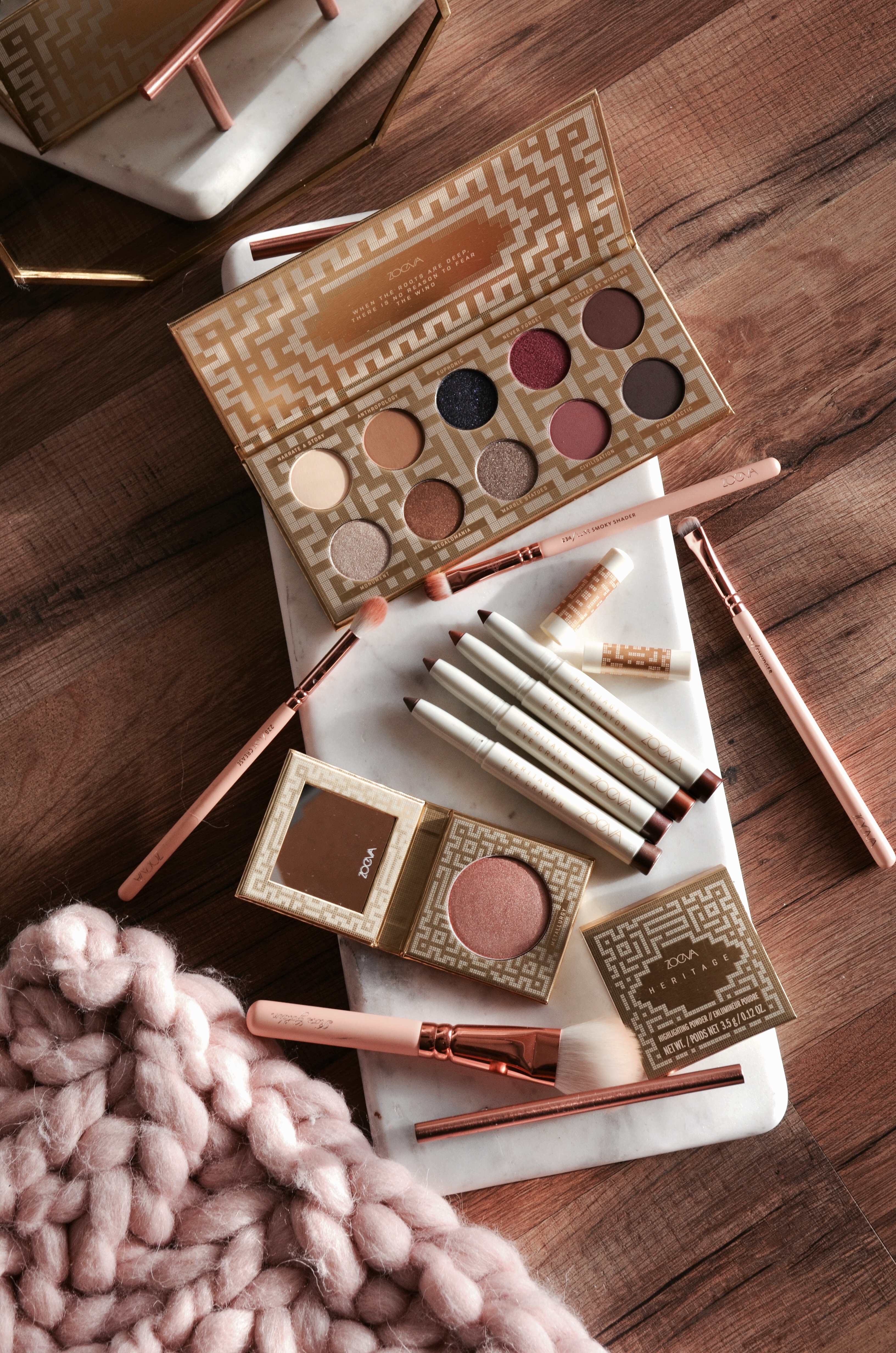 Bottom line, the Heritage Collection is another hit collection from Zoeva. If you are debating what to get from the collection, I highly recommend the Eye Crayons. The shades that come in the collection will suit all skin tones and they are all wearable every day neutral shades. The quality is excellent and they are priced at $12.80, so definitely on the affordable side.
*PR Sample