Chantecaille Polar Ice Collection is the newest launch from the brand. It is a spring collection that was inspired by the colors and textures of the Arctic. With the glow from glacial ice and colors of Aurora Borealis, the collection features a lot of pastel icy shades and plenty of shimmer.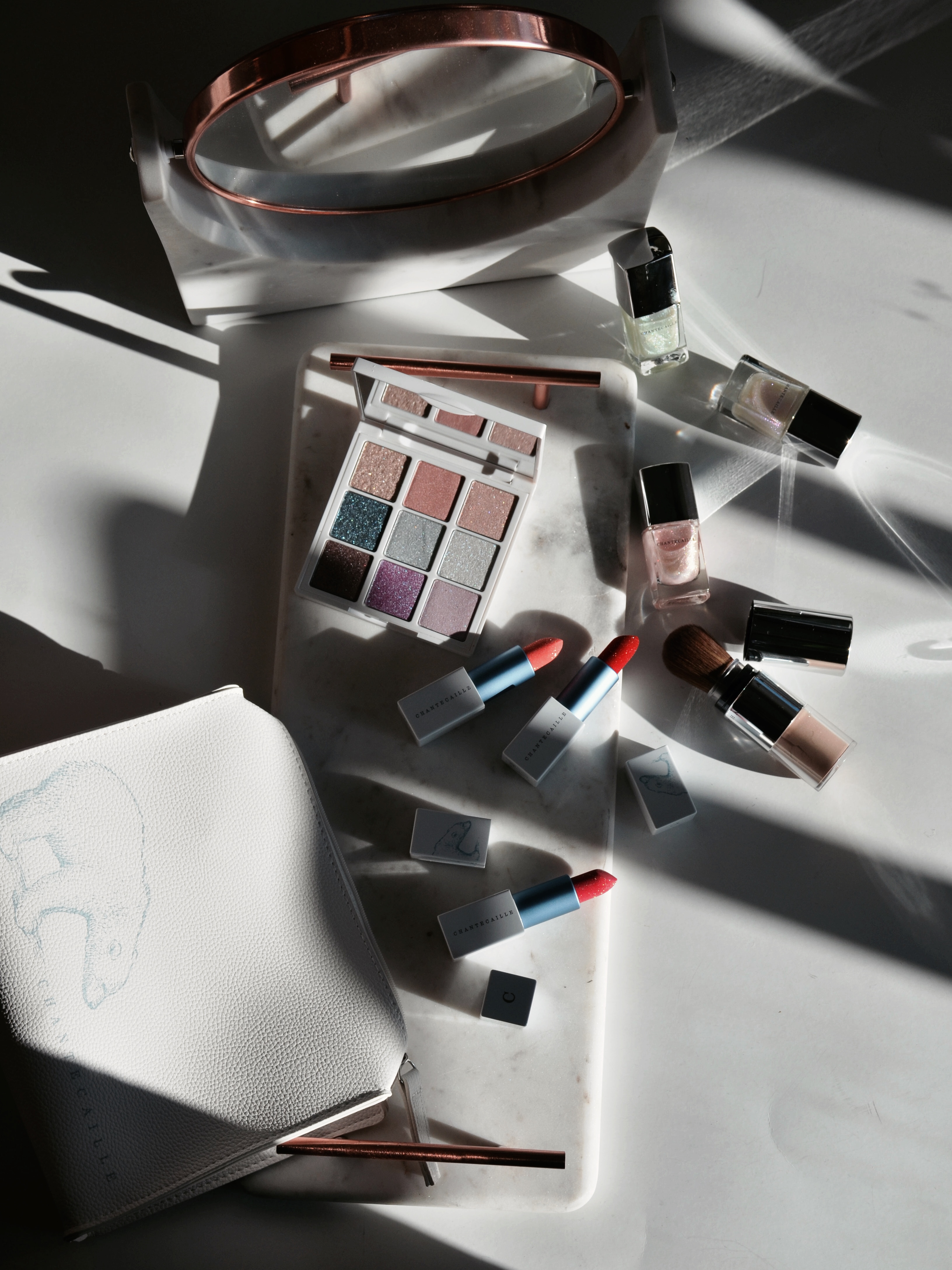 The Chantecaille Polar Ice Collection features a beautiful eyeshadow palette, three Lip Cristals, their first ever nail polish (available in three sheer shades) and an illuminating powder which is part of their permanent line.
For every purchased Lip Cristal, Chantecaille will plant a tree in Kenya. They picked trees because the effect of trees in the atmosphere has proven to counteract with the global warming effects that are happening to our planet.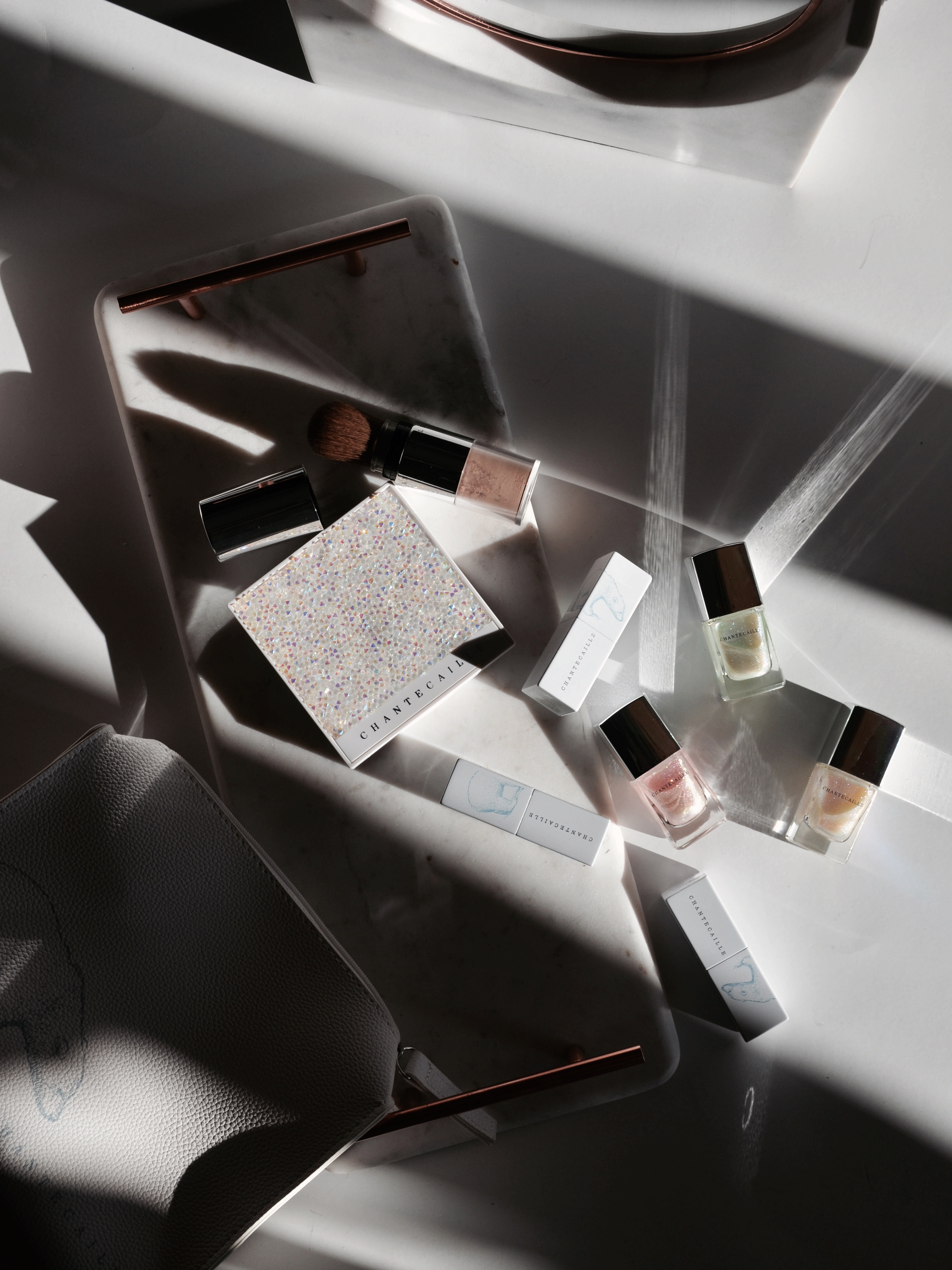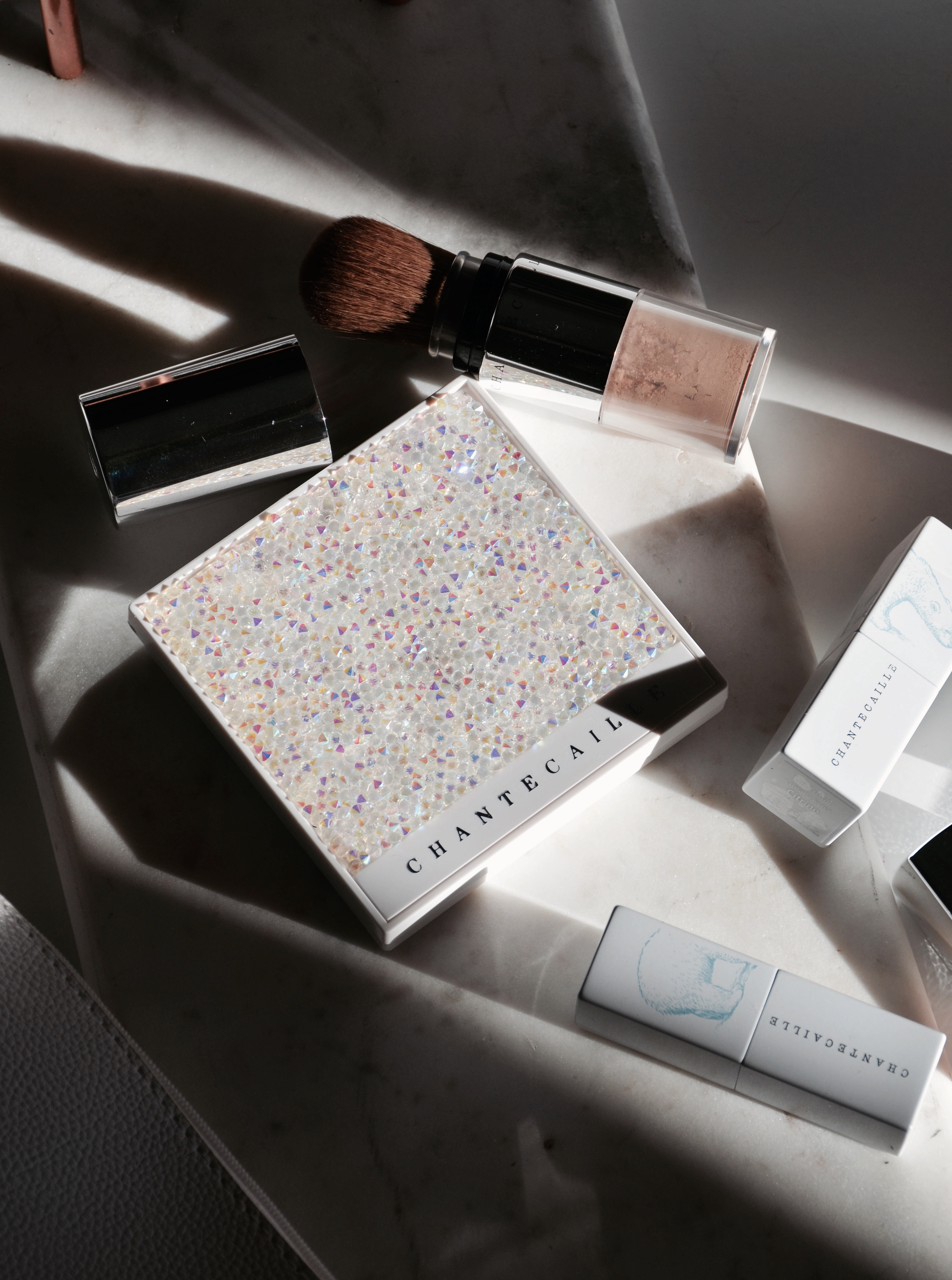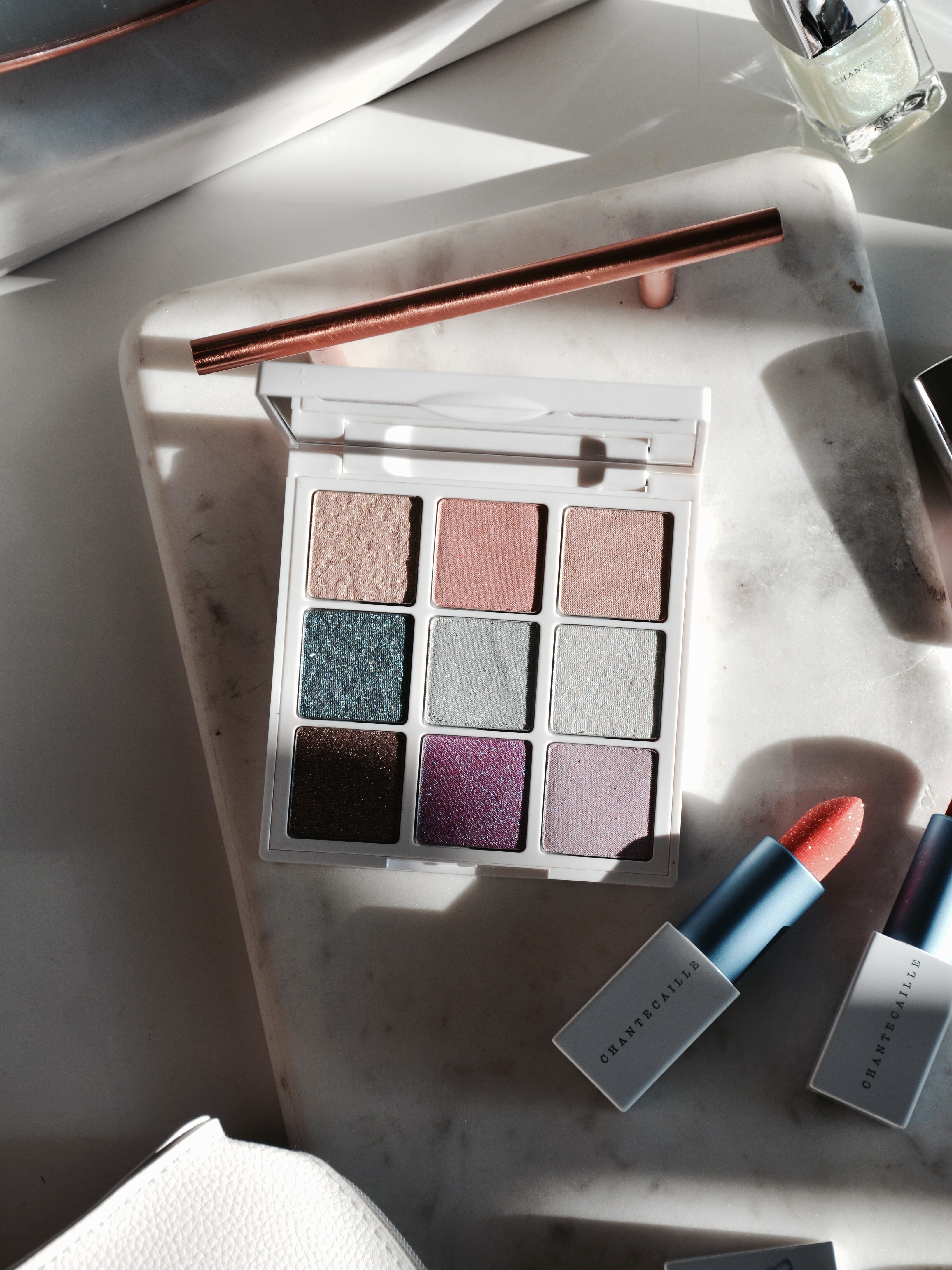 The Chantecaille Polar Ice Eye Palette features nine cool toned shimmery eyeshadows. There are eyeshadows in three finishes: holographic, metallic and radiant. My personal favorite is the radiant finish. The shadows give a beautiful wash of sheer color with a glowy finish. They don't accentuate any texture on the eyes and can be applied either with a brush or with your fingers.
The texture of the eyeshadows in this palette feels amazing. To the touch, they feel very creamy, almost like a cream eyeshadow but in powder form. I have to admit, icy cool tones are not my go-to's when it comes to my every day makeup. But, I really like some of the shades in the Polar Ice Eye Palette (especially the holographic purple, peach and champagne shade).

Swatches of the Polar Ice Eye Palette in direct sunlight

Swatches of the Polar Ice Eye Palette in natural light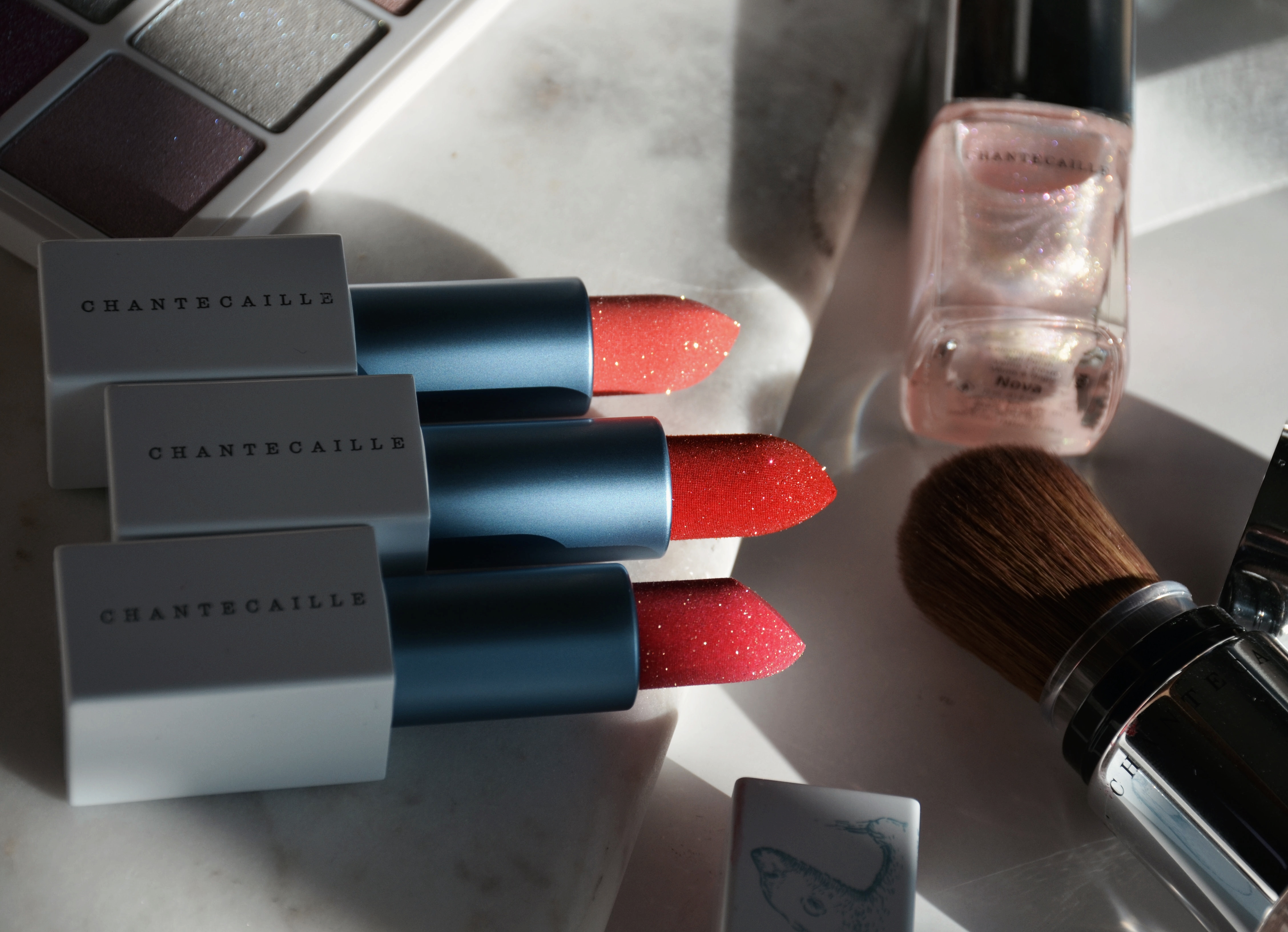 There are three lip products in the line that are just stunning to the eye. The Lip Cristal is a sparkly take on the metallic lip trend. The lip bullet has crystalline which are the most beautiful thing I've seen when it comes to lipsticks. The formula of the Lip Cristal is creamy with a metallic finish that doesn't feel gritty on the lips.
Chantecaille Lip Cristal is available in three shades in: Citrine (sparkly coral), Tourmaline (sparkly pink) and Carnelian (a beautiful sparkly red).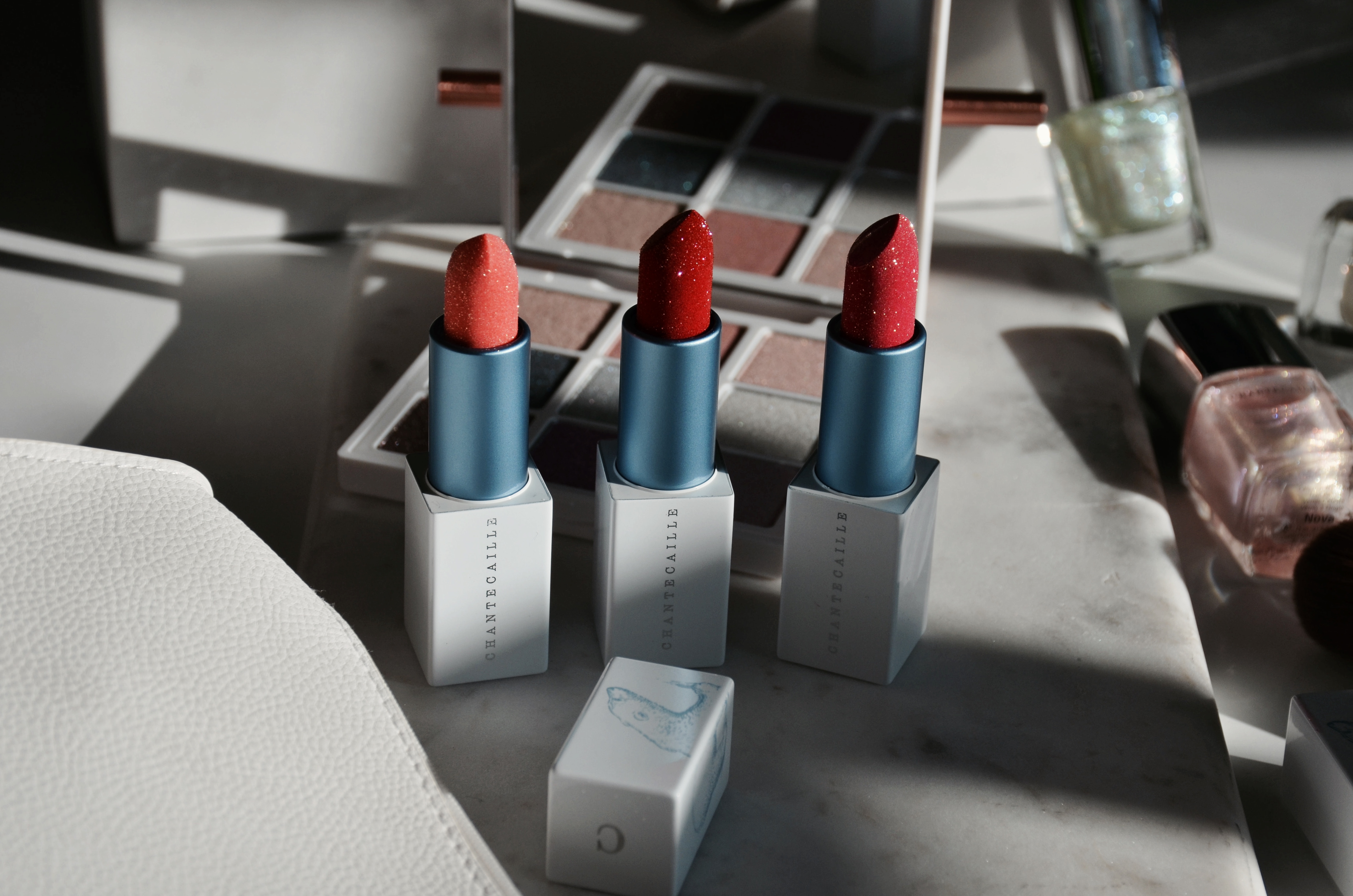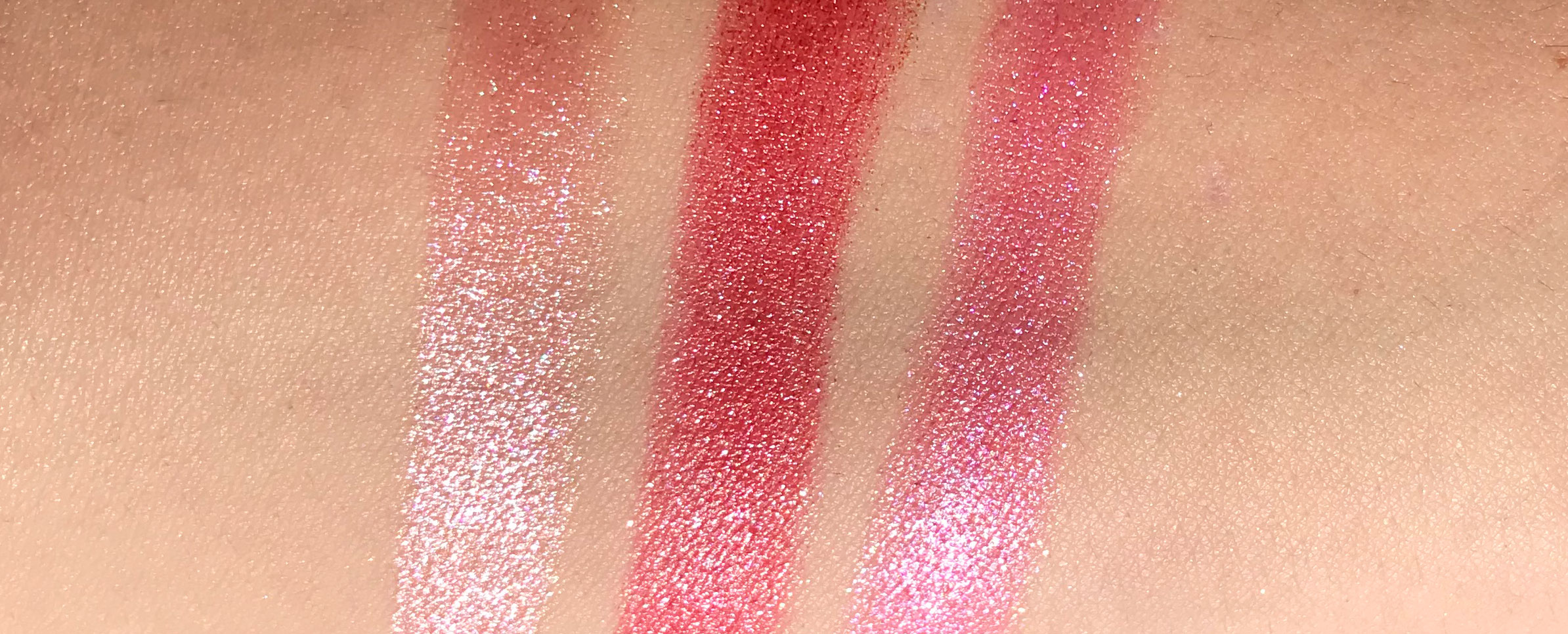 Swatches L to R: Citrine, Carnelian, Tourmaline

Citrine

Carnelian

Tourmaline
Chantecaille released their first ever nail polish with 8 free vegan formula. They don't contain formaldehyde, formaldehyde resin, dibutyl phthalate (dbp), toluene, camphor, ethyl tosylamide, xylene, triphenyl phosphate (tphp).
The Celestial Nail Sheer is a shimmering sheer top coat that gives the nails an iridescent glow. There are three shades in the line in: Vega (green golden pearl), Polaris (a blue and red pearl) and Nova (warm pink pearl).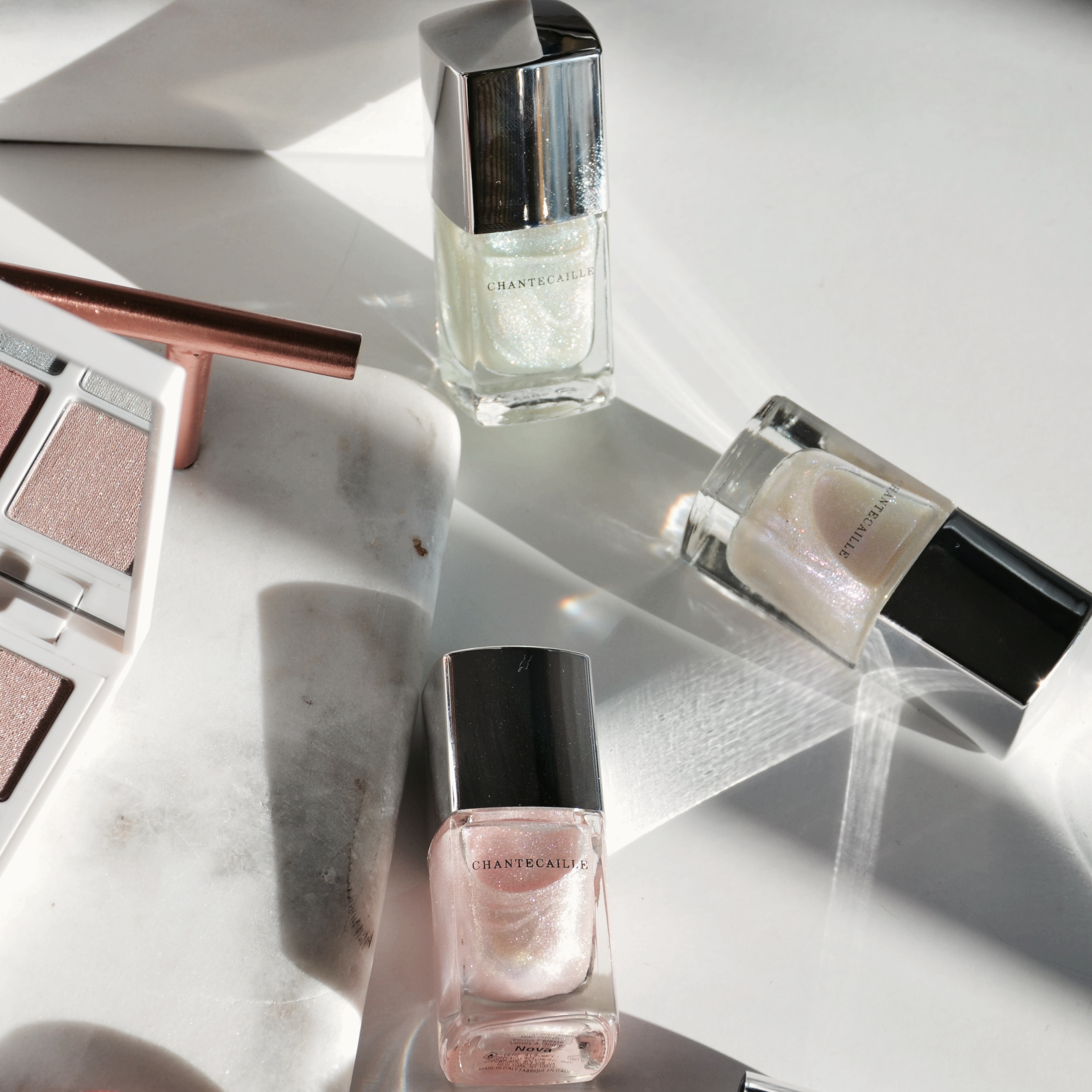 The Celestials Nail Sheers are very pretty if you are looking for a clear base with some subtle shimmer. They are not over the top which I like since I don't usually wear shimmer on my nails. I like to use these as accent nails over top of a nude nail polish.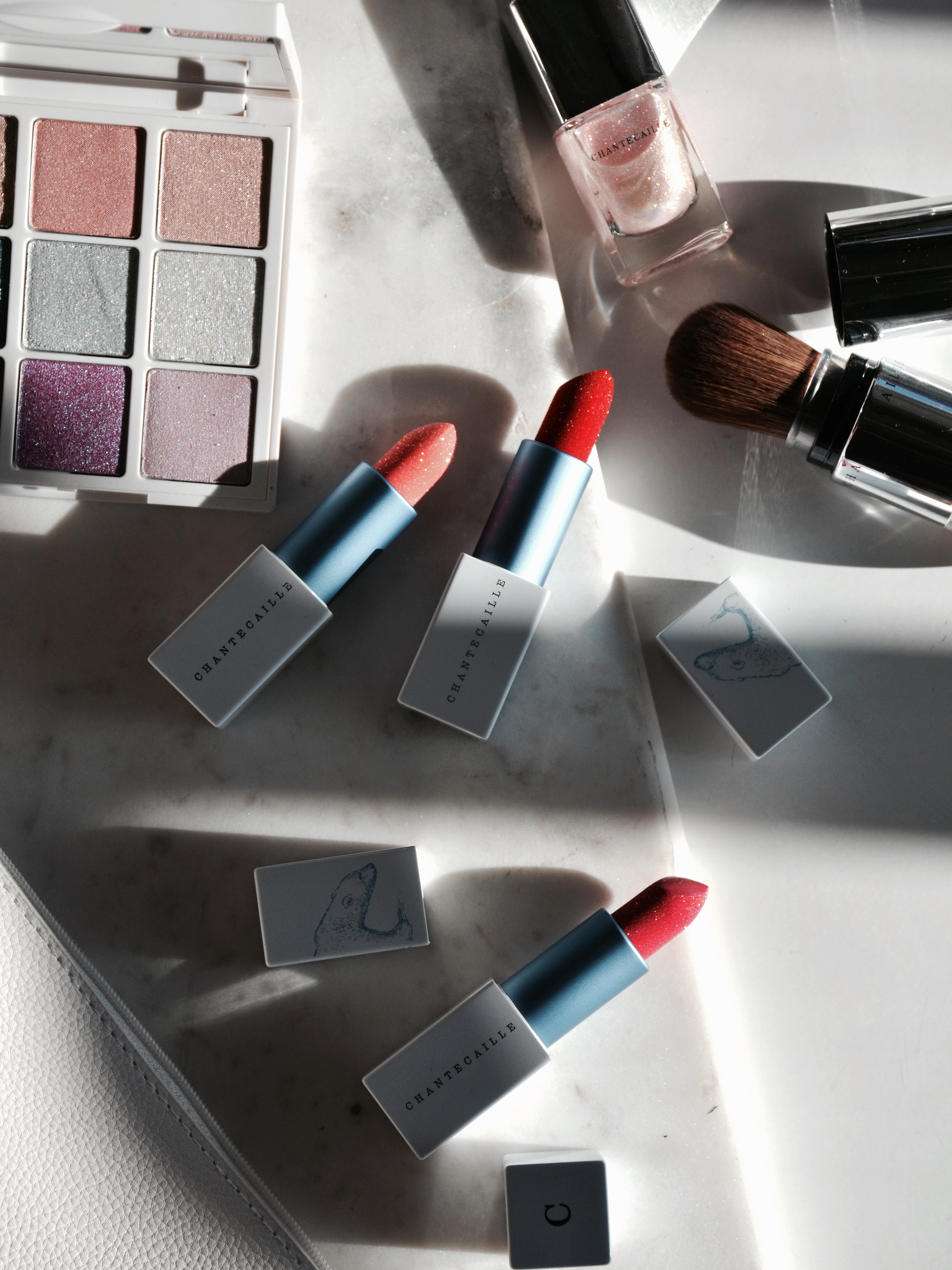 And lastly, the HD Perfecting Loose Powder in Candlelight. The loose powder comes in a self dispensing brush which I find perfect for travel and also mess free when it comes to loose powders. The formula of the powder is very fine. This is a setting powder that doesn't add more coverage. It is sheer and gives a beautiful subtle glow on the skin. The finish is similar to the Hourglass Ambient Lighting Powders which I also like.
I'm a big fan of Chantecaille's limited edition collection and the Polar Ice Collection is no exception. As always Chantecaille does beautiful packaging that is very aesthetically pleasing but the quality of the products is also always good. As for favorites from the collection, I love the Lip Cristal in Carnelian (I don't usually wear shimmery lipsticks but this red is beautiful on the lips).
The Chantecaille Polar Ice Collection is definitely worth checking out if you love your shimmer. It is limited edition so if you are eyeing a piece, definitely grab it as soon as you can (the popular shades always sell out very fast).
*PR Sample