The Urban Decay Naked Reloaded Eyeshadow Palette is the new, updated version of Urban Decay's discontinued Naked Palette. I am so glad that the brand decided to release a new palette (with all new shades) as I love this new version even more than the original. Don't get me wrong, I used to love the Naked Eyeshadow Palette back in the day when we didn't have a lot of options but I always felt that the palette was missing a couple of essential shades (mostly matte).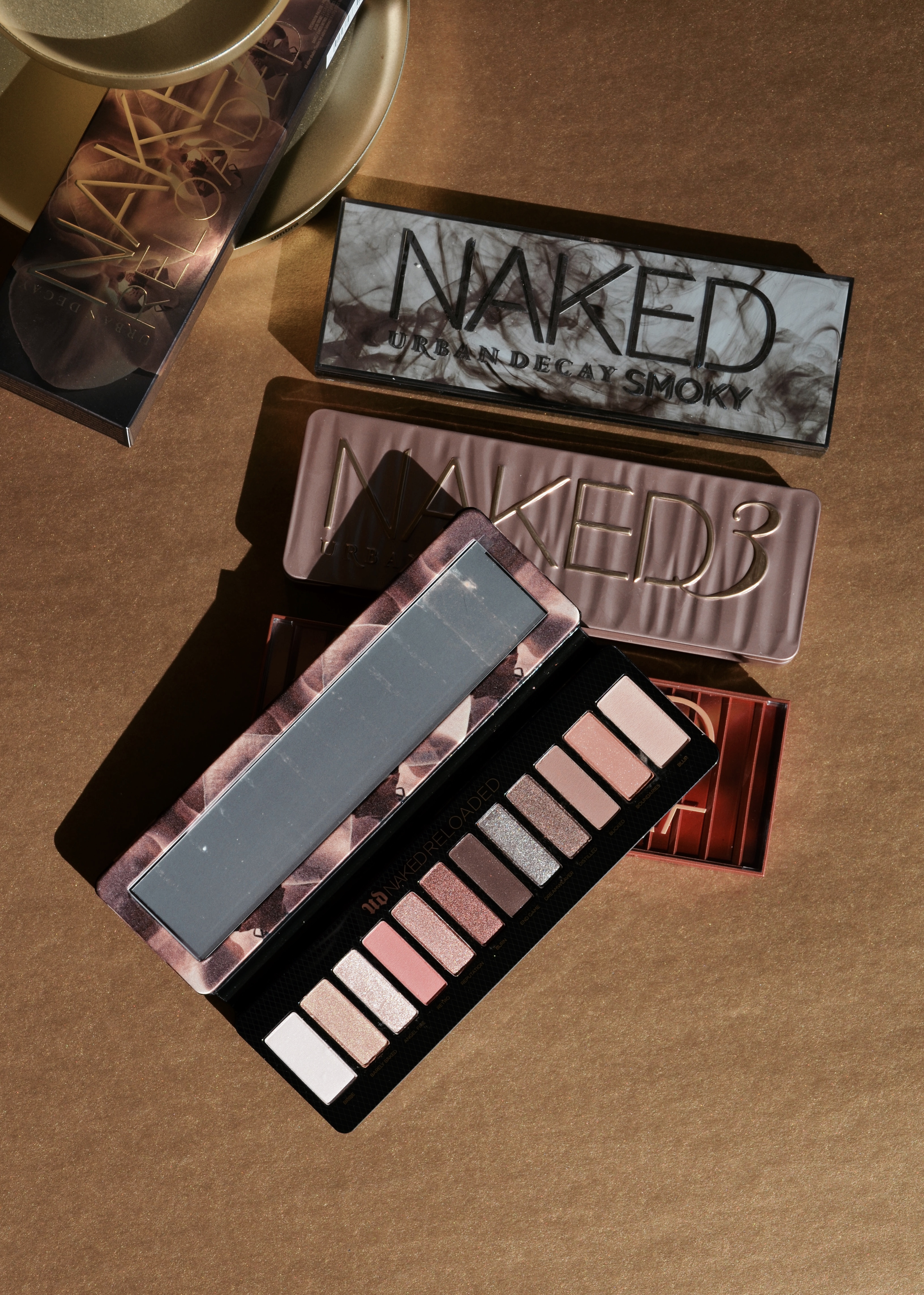 The Urban Decay Naked Reloaded Palette has a more compact look. The brand made the 4 outer pans bigger (shades that you would use the most) and got rid of the eyeshadow brush that came with the other Naked palettes. This new palette feels sturdy but less bulky than the other palettes that are in the same line. It has a material cushiony feel and a beautiful petal design on the top.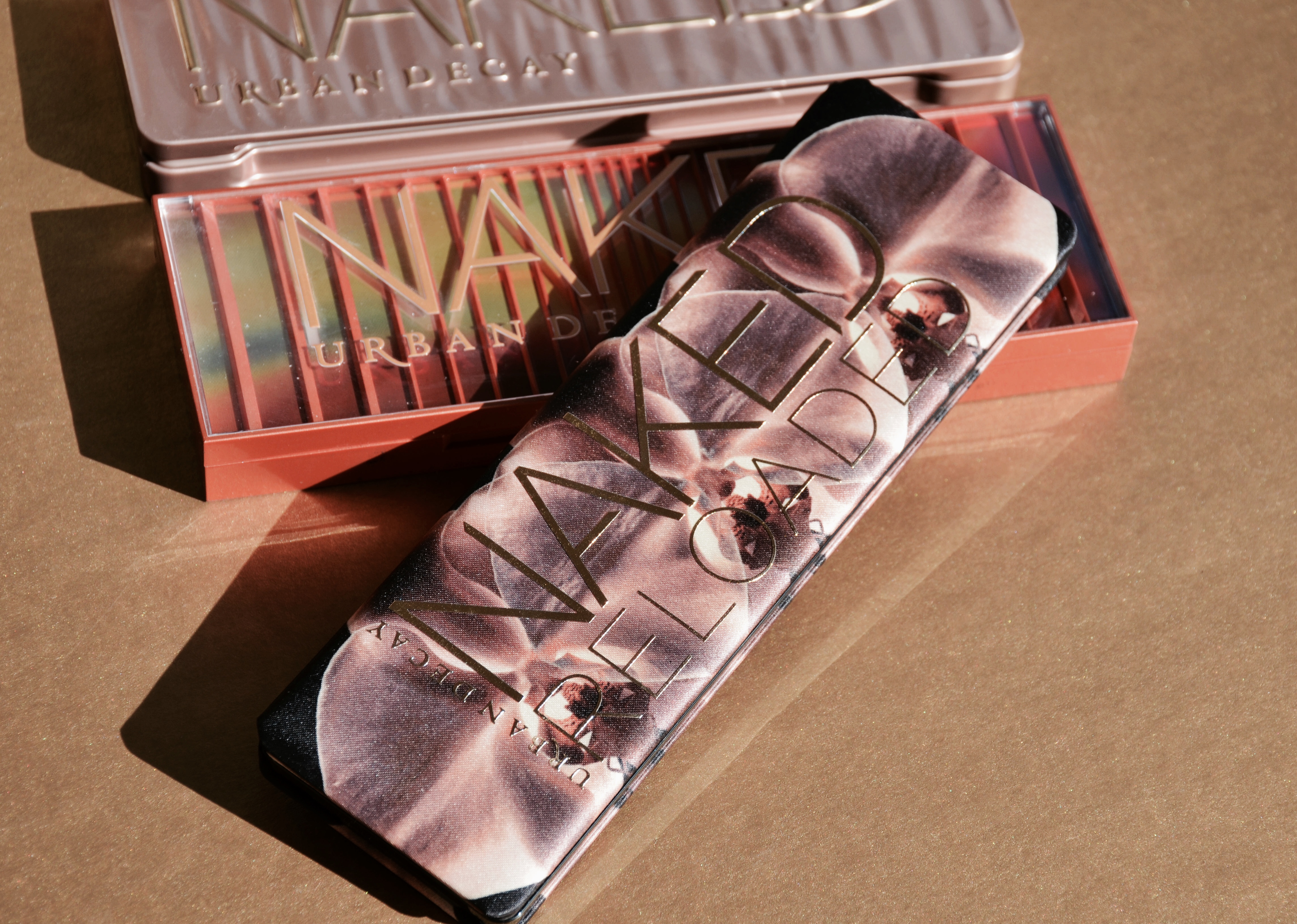 The palette is a new take on your nude neutral palette. It features mainly warm toned golds, browns, bronze shades and a pop of coral. I love the shade selection! As someone who loves to use neutral shades on daily basis, it's all I'm looking for. I like that Urban Decay included more matte shades and a good mix of light and dark neutral shades.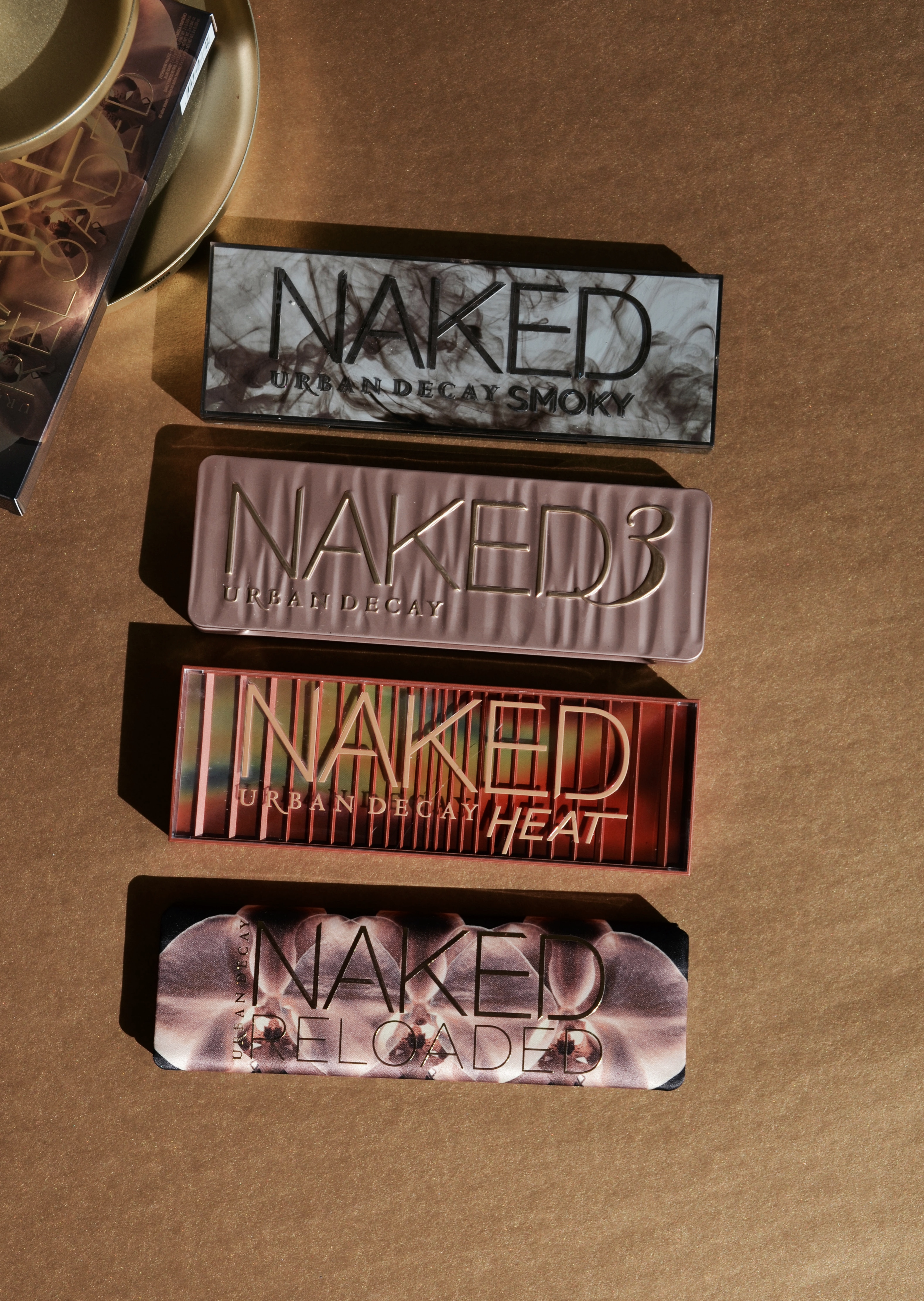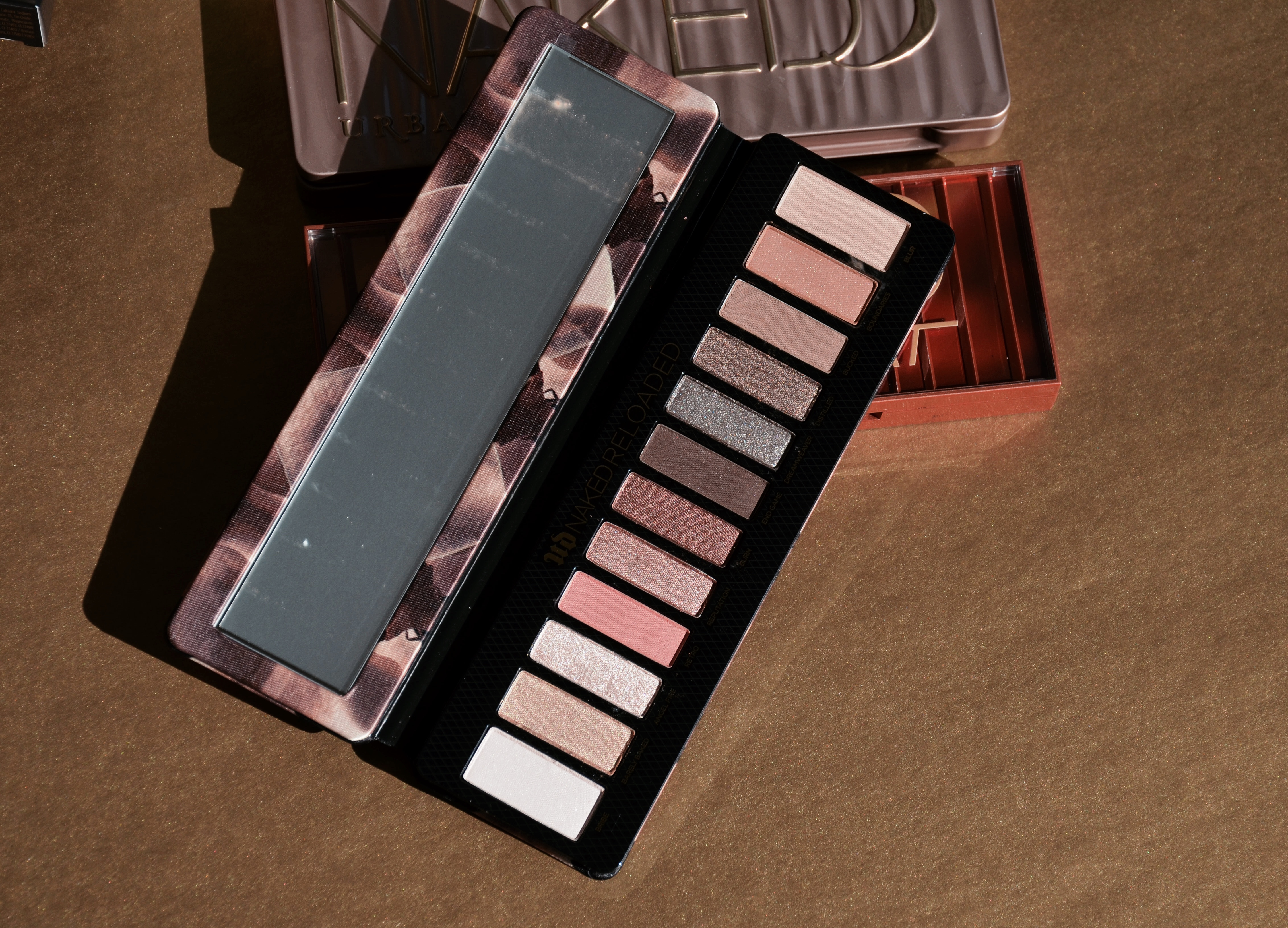 The Urban Decay Naked Reloaded Palette has eyeshadows in three finishes, matte, metallic and 3D sparkle. The pigmentation, as expected with all of their Naked palettes, is amazing. The shadows are all very easy to blend and user friendly. Since the 3D Sparkle formula has chunkier shimmer, I would use either my finger or use them wet for application to prevent fallout.
Both the matte and metallic shades are pigmented and apply evenly on the eyes. They are really a pleasure to work with and blend with no effort.

Swatches L to R: Bribe, Barely Baked, Angel Fire, Retro, Reputation, Burn, End Game, Dreamweaver, Distilled, Bucked, Boundaries, Blur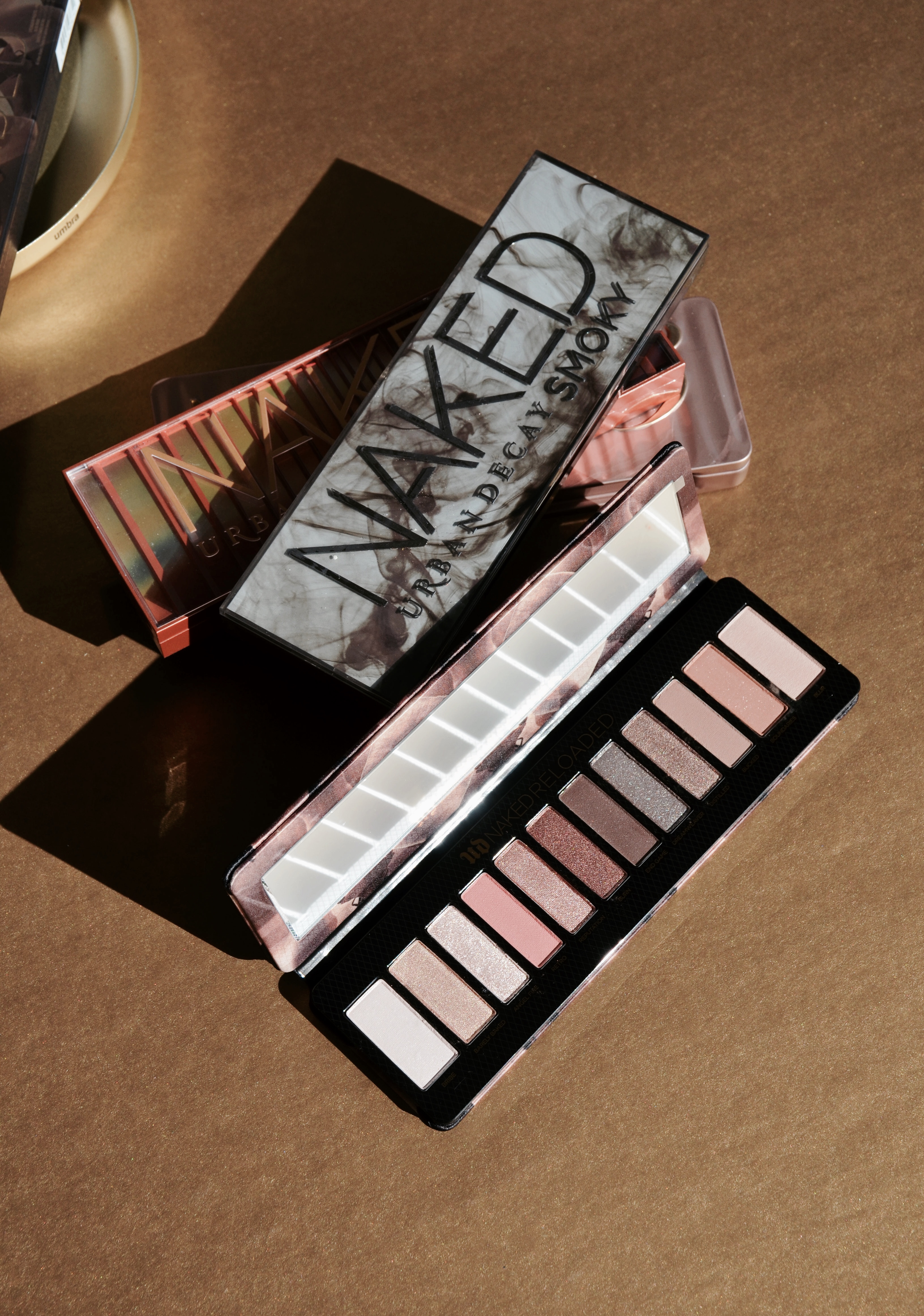 The shades in the Urban Decay Naked Reloaded Eyeshadow Palette are described as:
Eyeshadows in Blur (light nude matte)
Barely Baked (soft gold metallic)
Angel Fire (pale rose-gold with iridescent micro-shimmer)
Retro (bright peach matte)
Reputation (deep rose-gold with iridescent micro-shimmer)
Burn (copper-burgundy metallic)
End Game (chocolate brown matte)
Dreamweaver (cool brown with iridescent 3D sparkle)
Distilled (bronze metallic)
Bucked (warm brown matte)
Boundaries (warm terracotta matte)
Bribe (warm ivory matte)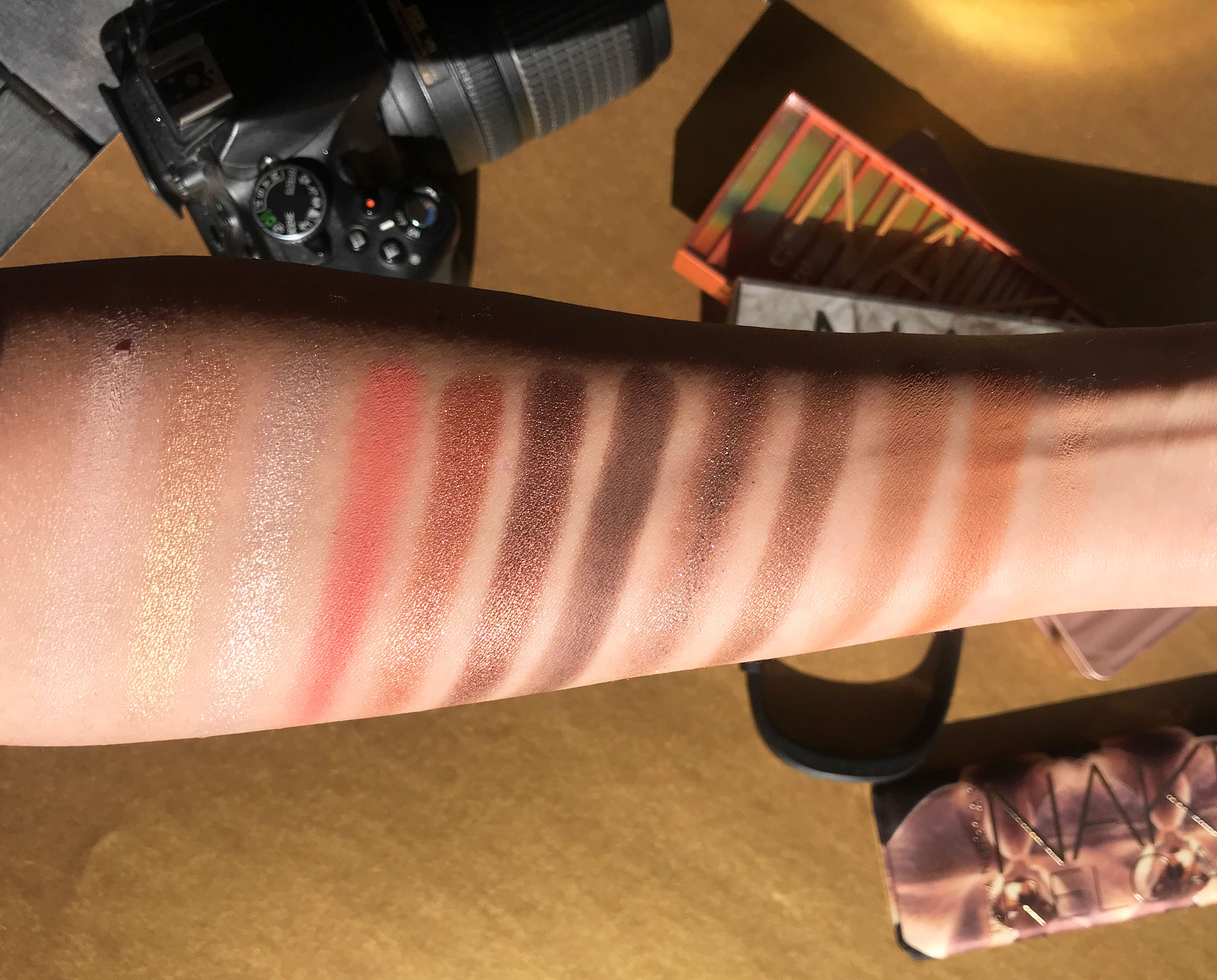 Bottom line, nothing but love for the new Urban Decay Naked Reloaded Eyeshadow Palette. I know it is another neutral palette but for me, it is all I wear, so I see myself using this palette a lot. I feel like the palette gives you plenty of options to create day time appropriate looks but also smoky eyes.
The Urban Decay Naked Reloaded Eyeshadow Palette is already available at Sephora and urbandecay.com and it's priced at $44.
*PR Sample