Winter is officially here! I've been dealing with winter dry skin for the first time in my life and I have to say that it's not fun having dry skin. I used to complain about my oily skin and how nothing stayed put but now I would rather have oily skin than deal with dry skin.
My regular foundations didn't really look good on my skin, they looked cakey and I could see my dry patches through the foundation which is never a good look so I had to drastically change my foundation and skincare routine.
In the past I would never reach for hydrating primers but now it's all I've been using. I usually do my foundation in the morning so first I do my regular skincare routine and make sure my face is well moisturized and then I go in with a primer.
I've been using couple of different primers. The Marc Jacobs Under(cover) Perfecting Coconut Primer has been my go to primer for the last two months. It just gives me plenty of hydration and makes my foundation glide and look very natural. My two newer primers that I also like are the Laura Mercier Radiance Primer and the Make Up For Ever Nourishing Primer. I use the Radiance Primer whenever I want a more luminous look to my foundation and the Nourishing Primer when I need that extra moisture and hydration.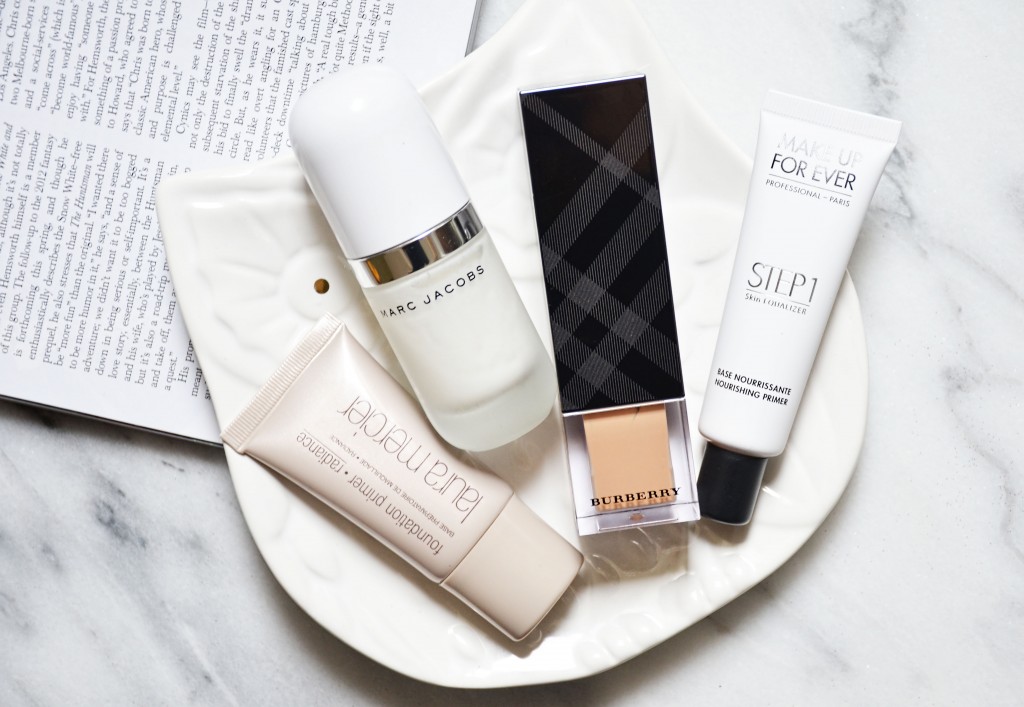 For foundation I've been loving the Burberry Fresh Glow Luminous Fluid Foundation. It has a semi dewy finish that looks very natural on the skin and lasts me all day. I used to set my foundation with powder but since the weather has been dry I've been reaching for the Hourglass Ambient Lighting powders a lot. They're not setting powders, they're actually finishing powders but they work well when you don't produce a lot of oil.
For special occasions I prefer a foundation with more coverage but I'll leave the details for another blog post. I have couple of medium coverage foundations that I've been testing out and loving.
Do you have a different foundation routine for the winter months like me or you stick to your regular routine? Let me know in the comments below.