Sachajuan is a Swedish professional hair care brand with a minimalistic approach to hair care. Their philosophy is that hair care should be uncomplicated. They make their products easy to use and the product packaging is as minimal as possible.
Their products are made with ocean silk technology, a technology developed with sea algae's rhodophycea and chondrus crispus. The different types of sea algae help boost moisture, shine and the natural beauty of your hair.
I had the pleasure of testing out three products from the Sachajuan hair care line, the Ocean Mist*, Finish Cream* and Dry Hair Conditioner*.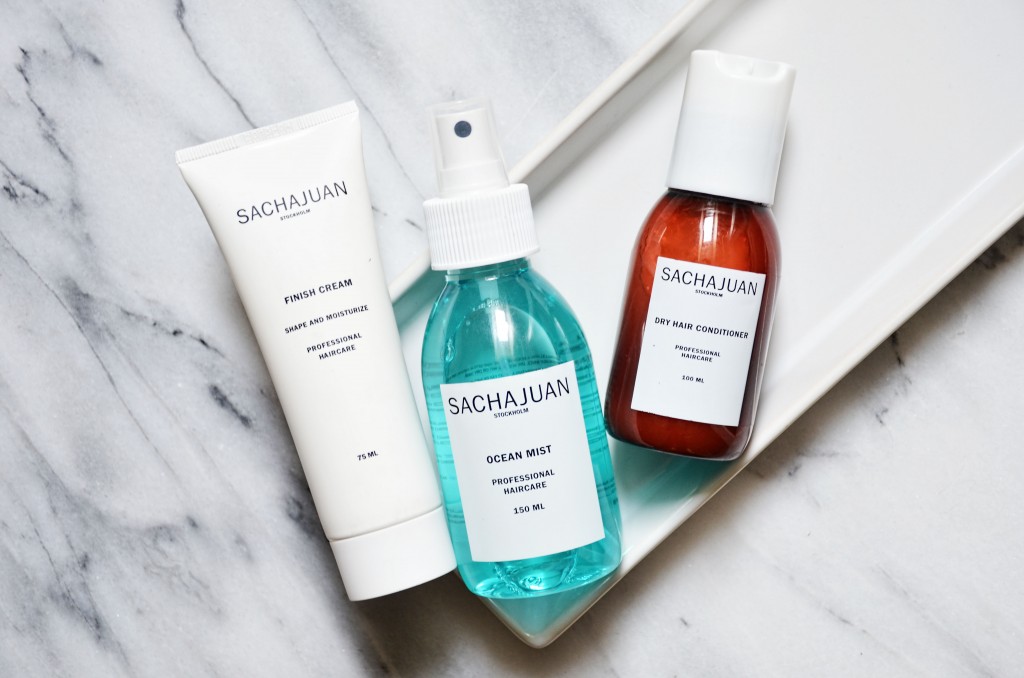 The Finish Cream is a styling cream that moisturizes and creates definition while adding shine to the hair. You can use it on dry or damp hair but I prefer using it on damp hair because it gives more definition to my curls. What I like about it is that it defines my curls but doesn't leave my hair crunchy which I don't like, I prefer my curls to be bouncy and soft and the smell, the smell is amazing.
The Ocean Mist is one of those beach type hair sprays that deliver that voluminous beach day hair. I have curly hair and I use the Ocean Mist when I want to add volume and grip to my hair and also when I want to redefine my curls. The Ocean Mist is awesome for straight hair as you can create voluminous just got from the beach hair.
The Dry Hair Conditioner is a super moisturizing conditioner for dry and chemically treated hair. It conditions but also helps with detangling. The formula also helps with frizzy hair leaving you hair shiny and healthy. This conditioner is rich enough for my curly hair that it gives a lot of moisture but doesn't weight down my hair. I always brush my hair with a wet brush while in the shower and this conditioner makes my hair soft and easily manageable so it detangles very easy.
All in all I love all three products and would recommend them to anyone who is looking for a more natural hair care line. I love the minimal packaging and the fresh smell of every product.
The Sachajuan hair care line is available at Barneys and Nordstrom.
Have you tried any of Sachajuan hair products? Let me know if there's a product out there that I need to try.