ColourPop is on fire with their new releases! If you don't know who ColourPop are, they're are an online only makeup company that sells affordable makeup, lip and eye products for $5 and cheek products for $8. 
I'm a big fan of their eyeshadows, lippie stix and blushes so when I saw that they're coming out with highlighters and bronzers I was very excited to try them. They also released their Summer Collection which has a bunch of new eyeshadows, lippie stix, blushes and bronzers. I picked up some pieces from the collection and one lippie stix that I really wanted cause of it's original shade.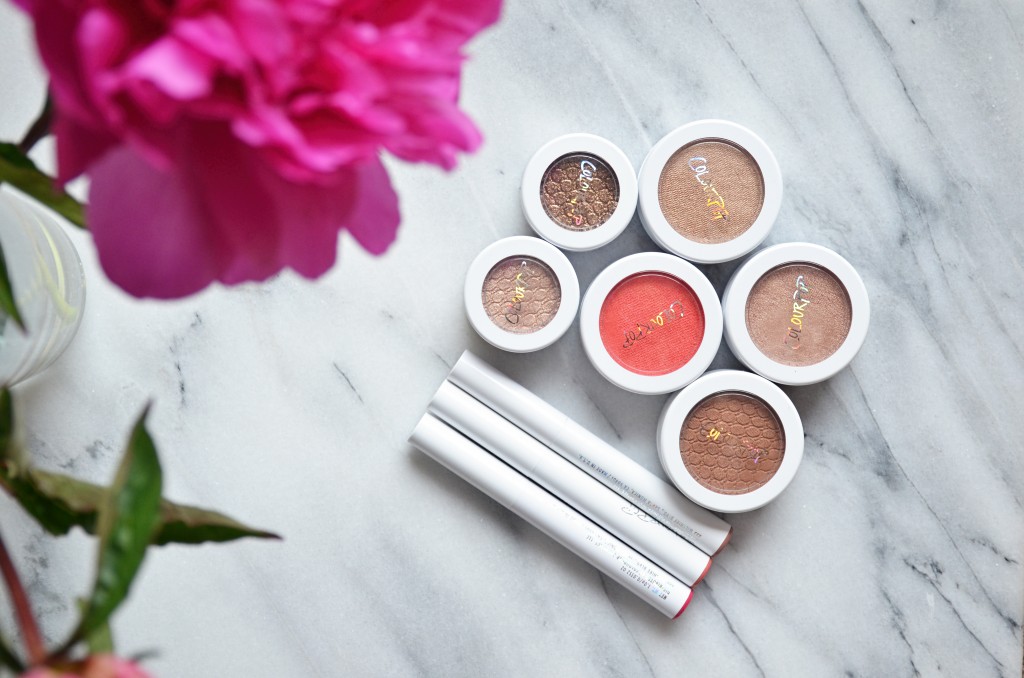 Pieces from the ColourPop Summer Collection:
Jelly Fish Blush – A bright red coral in pearlized finish. It's very pigmented as you will se by the swatches but blends out in to a beautiful coral shade with a little bit of sheen.
Eyeshadow in Plunge – Light warm beige with a golden sheen in pearlized finish. It's a beautiful champagne color that's great for all over the lid and will be perfect with a little tan.
Eyeshadow in Nillionaire – A warm bronze with gold and multicolored glitter in metallic finish. If you want some sparkle in your life this is the shade for you. I like to apply this shade with my fingers cause you get the most pigment.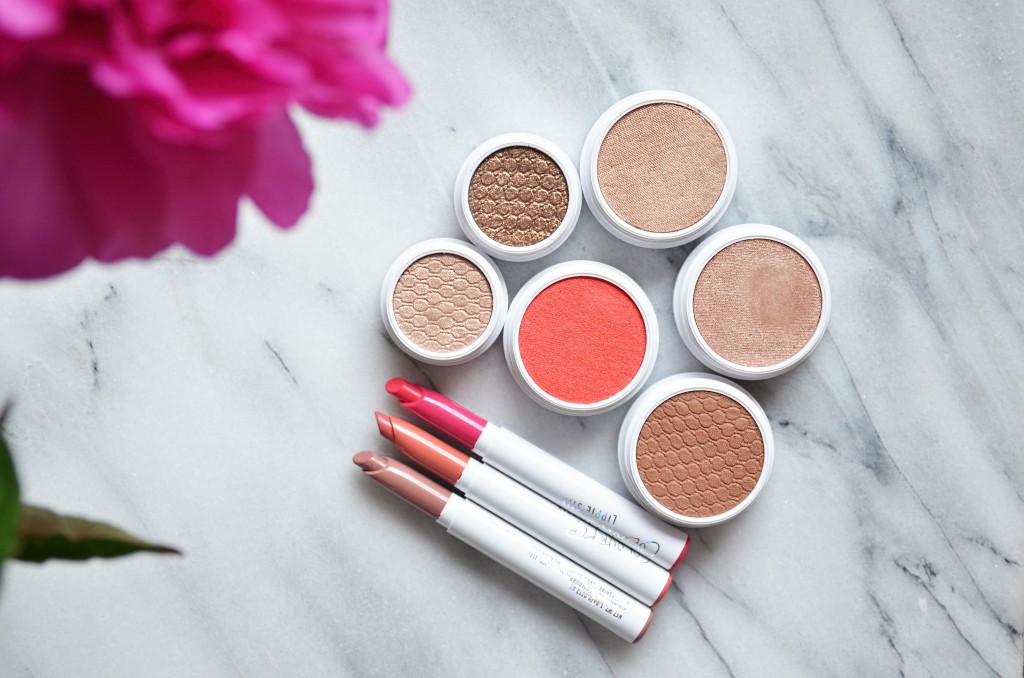 Bronzer in Poolside – A golden bronze in satin finish. It's recommended for medium-dark to dark skin tones but in my opinion even lighter skin tones can pull it off cause of it's blendability. It gives a nice golden bronze glow to the face and blends really nicely to the skin. It's just a great bronzer for summer.
Lippie Stix in Toucan – It's a bright pinky red shade with matte finish. This shade screams summer to me. The lasting power is excellent cause of the matte finish and it actually doesn't dry your lips.
Lippie Stix in Topanga – A mid-tone dusty coral with a satin finish. The satin finish lippie stix feel creamier and more hydrating on the lips. I love corals for summer and this is no exception.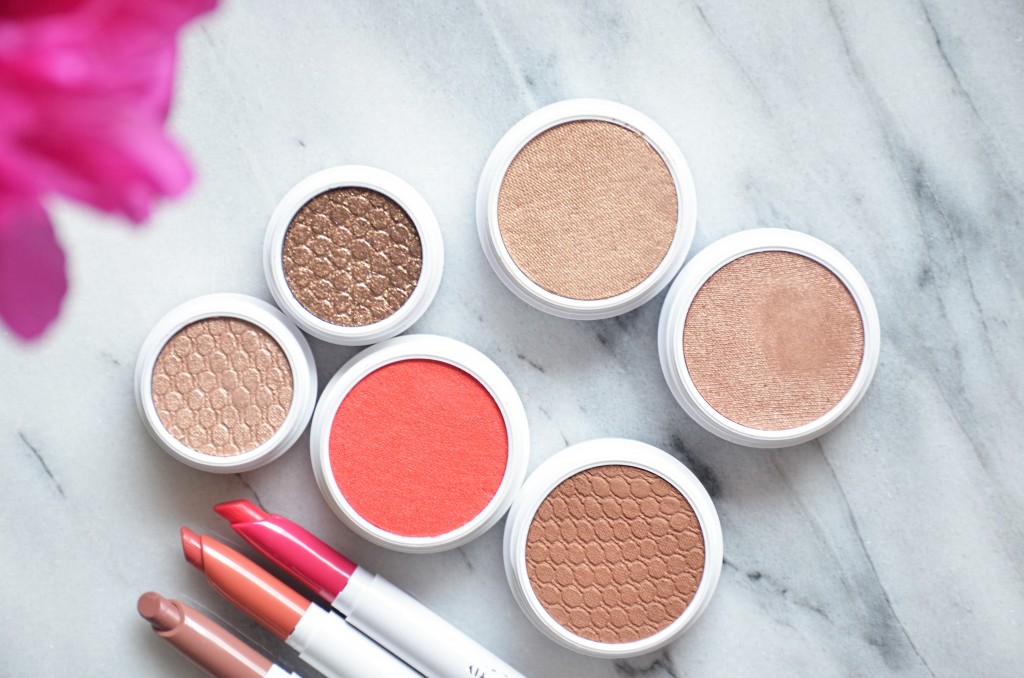 I picked up two shades from the new released highlighters in Wisp and Butterfly Beach.
Wisp is described as a golden champagne highlighter with highly reflective hues of gold duo chrome. I'm always drawn towards gold champagne shades cause I think they really suit my complexion. This highlighter gives the most beautiful sheen to the cheeks. It's a little bit different to the touch than the blushes and it dries down to a powder finish so the lasting power is excellent.
Butterfly Beach is described as a soft peach with highlights of gold and silver. When swatched next to Wisp it appears a tiny bit darker but they do look very similar when applied on the cheeks so I don't think you need both shades.
And last but not least I picked up the Lippie Stix in Tootsi, a cool toned gray beige with matte finish. I don't own anything like this so I really wanted to see how it will look on my skin tone. It's very different but in a good way. I would probably wear this shade at night time with a dark smoky eye.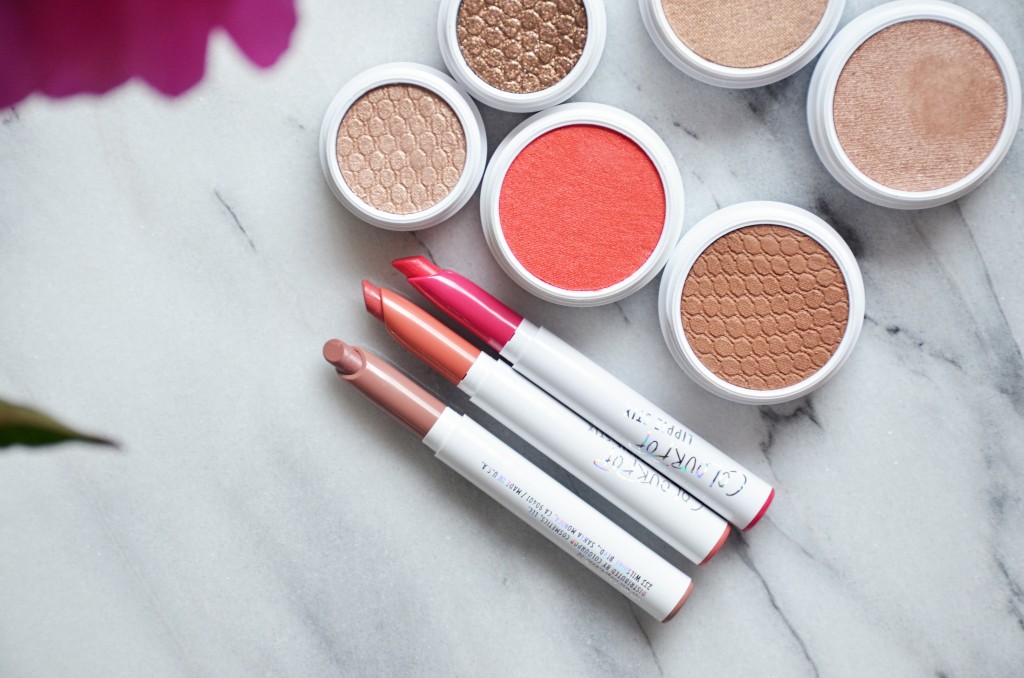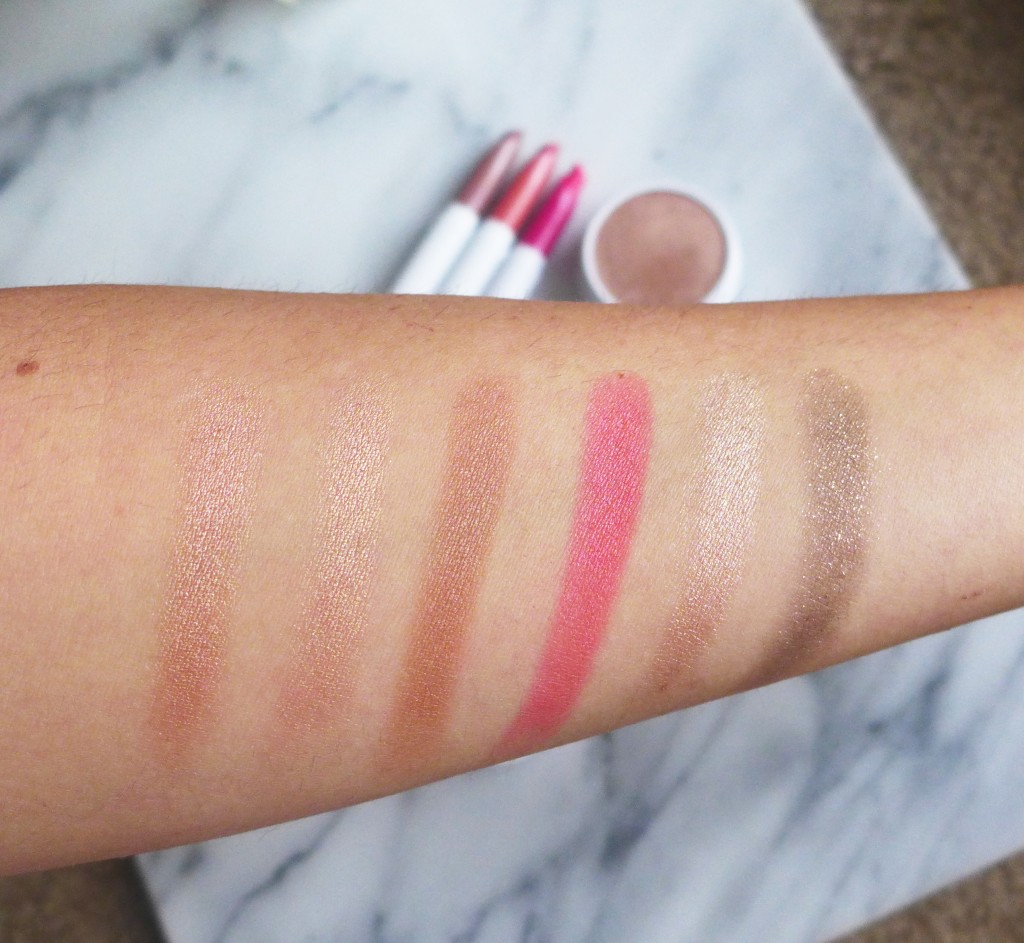 Swatches L to R: ColourPop Butterfly Beach, ColourPop Wisp, ColourPop Poolside, ColourPop Jelly Fish, ColourPop Plunge, ColourPop Nillionaire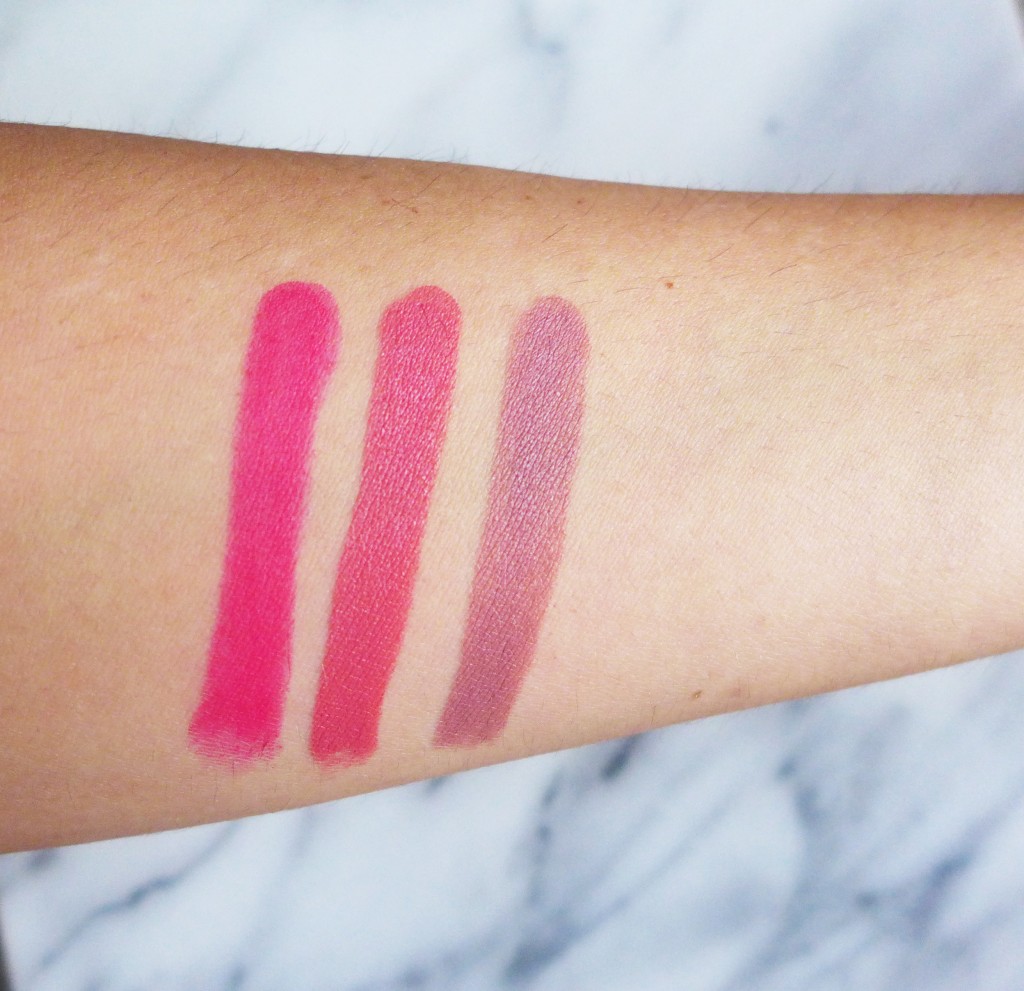 Swatches L to R: ColourPop Toucan, ColourPop Topanga, ColourPop Tootsi
Now for the application tips. If you haven't tried any of the ColourPop products you'll be shocked at first by the texture. I don't own any products that have the same texture, it's in between a cream and a powder and feels very soft to the touch. My advise is, if you want to get the most pigmentation and the quickest way is to use your fingers. That goes with every ColourPop product from their eyeshadows to their cheek products. If you don't like using your fingers for the cheek products you can use a denser brush or a stippling brush. I use the Real Techniques stippling brush to apply the bronzer and the blushes, for the highlighters I just use my fingers.
Have you tried ColourPop? What is your favorite product from them?