I love wearing dark vampy lips in fall and winter. There's something very sexy when it comes to vampy lips. They instantly make a look go from day to night and add a touch of glamour to your makeup look. I used to be so scared of wearing color when it came to my lipstick but as soon as I found my perfect dark shades I've been rocking them every fall and winter.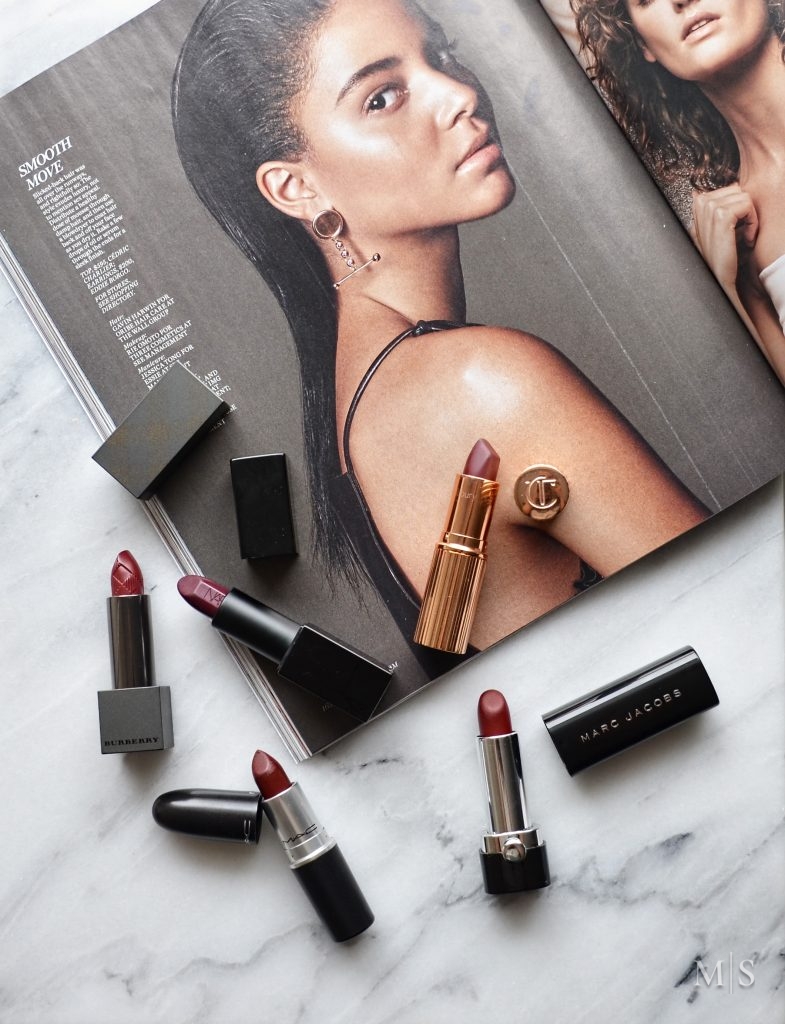 Don't be afraid to wear color and go for dark lips, you might be surprised how much you like a lipstick after you give it a go. The key to picking a dark lip shade is to look for a lipstick that will have a longer-lasting formula, doesn't smear that easy but also is comfortable to wear. I prefer a matte finish when it comes to a dark lips because they're less high maintenance and you don't have to worry about your lipstick ending on your teeth.
Here are some of my go-to dark vampy lipsticks:
Marc Jacobs Le Marc Lip Creme Lipstick in Blow (dark berry velvet)
Mac Sin (deep dark blue red in a matte finish)
Charlotte Tilbury Matte Revolution lipstick in Glastonberry (blackcurrant) 
Nars Audacious Lipstick in Liv (deep aubergine)
Burberry Lip Velvet in Oxblood (deep burgundy)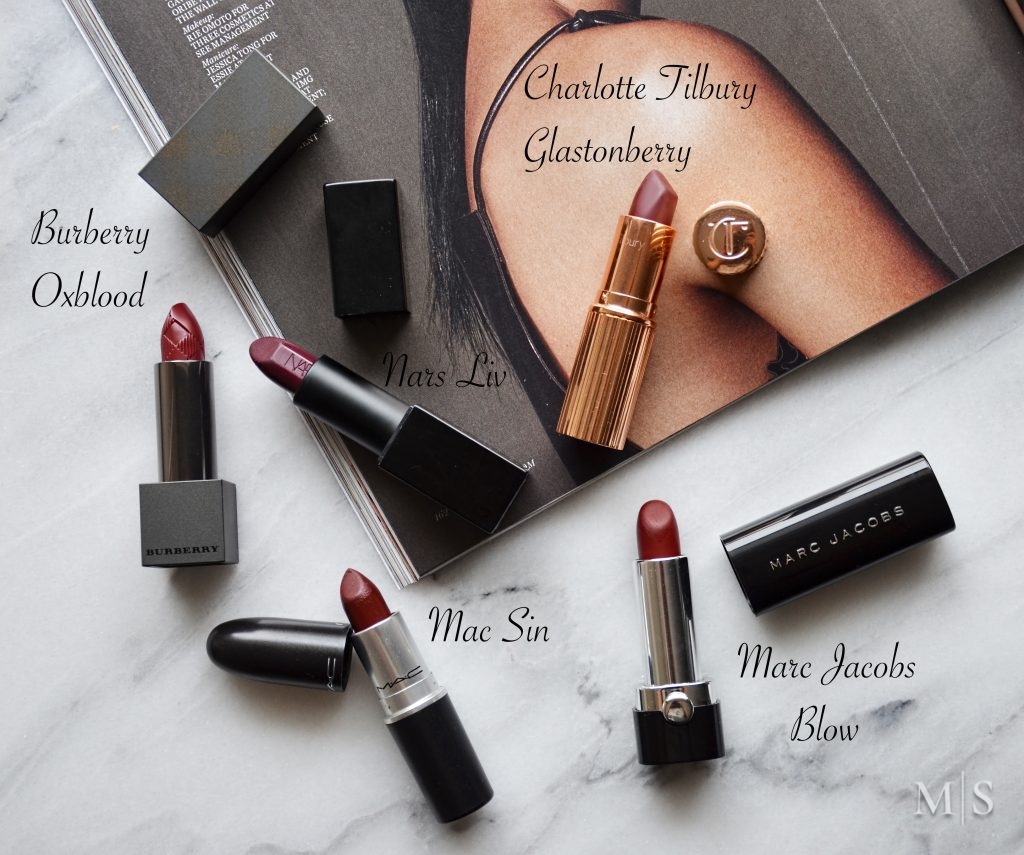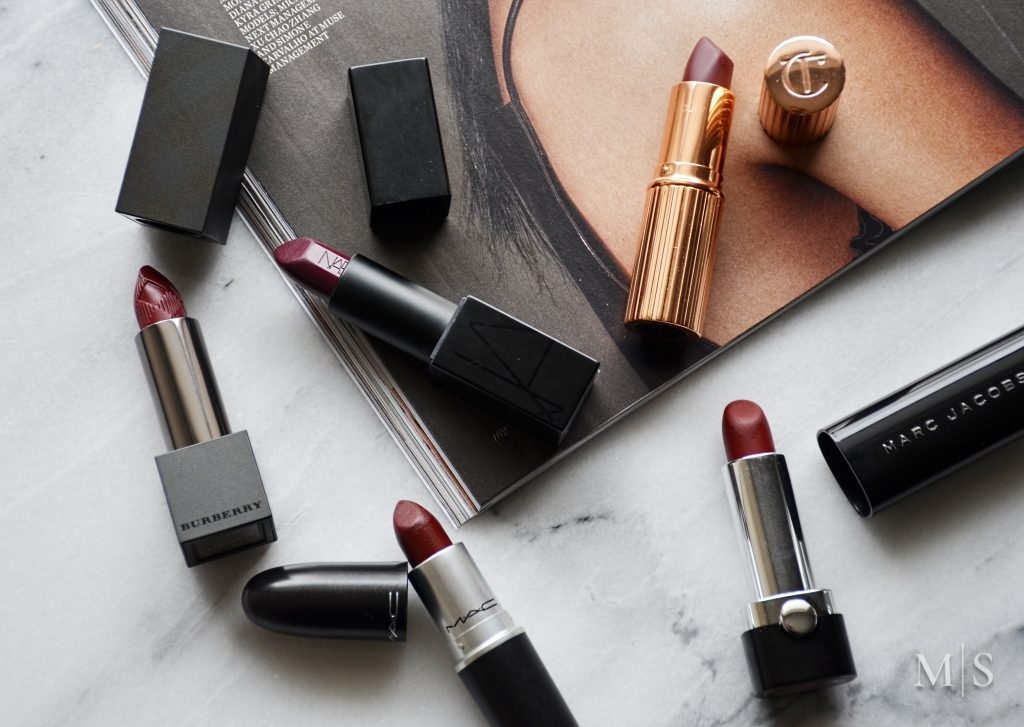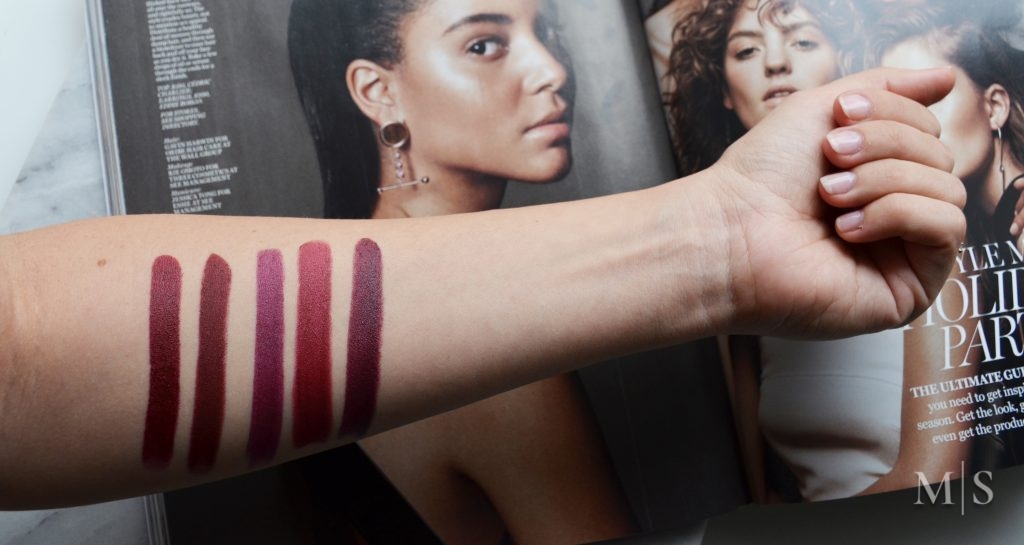 Swatches L to R: Marc Jacobs Blow, Mac Sin, Charlotte Tilbury Glastonberry, Burberry Oxblood, Nars Liv
Do you use any vampy lipsticks during the colder months? Let me know of any favorites in the comments below.