There is a new Naked palette on the market and it is cute and petite. The Urban Decay Naked Petite Heat Palette is the newest release from the brand. It is basically a mini palette that features fiery shades that are similar to their Naked Heat Palette. The size is the same as the Naked Basics palettes, so very compact and great for travel.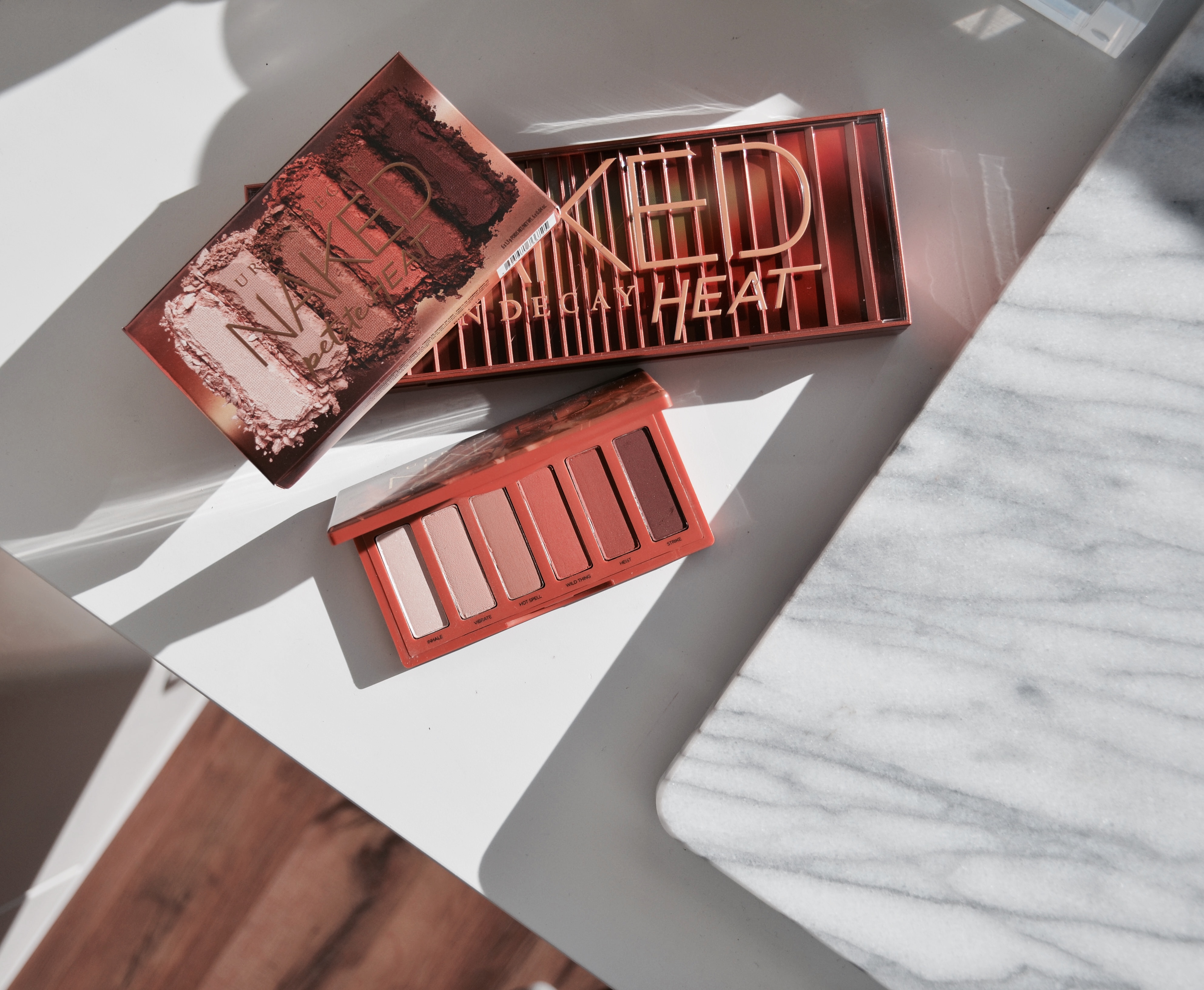 The Urban Decay Naked Petite Heat Palette features six shades. Five are matte and one is a satin finish. The shades the come in the palette are:
INHALE (cream demi-matte)
VIBRATE (soft nude matte)
HOT SPELL (terra-cotta matte)
WILD THING (scorched-orange matte)
HEIST (rich cayenne matte)
STRIKE (rich reddish-brown matte)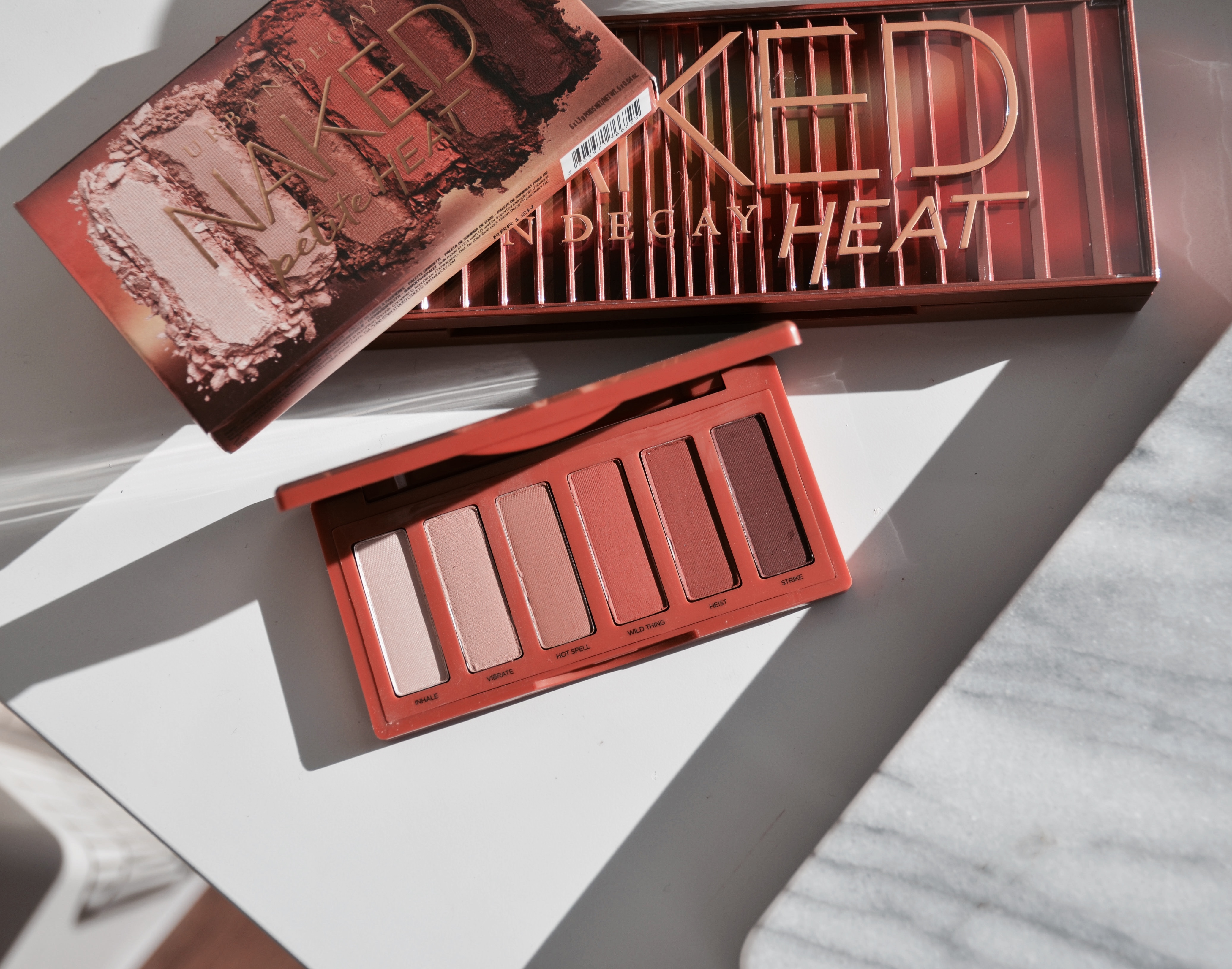 The mini palette was inspired by the Naked Heat palette when it comes to the shade selection. The eyeshadow shades are all brand new shades but I find them similar to the shades that come in the Naked Heat Palette. The Petite Heat was made for travel and to fit the smallest purse for on the go. It will make for a great travel palette if you already love the shades in the Naked Heat palette.
The quality of the eyeshadows is on par with the other Naked palettes. The shades are all pigmented and soft. They blend nicely with hardly any fallout. I love that they included one shade in a satin finish which makes for a great brow bone highlight.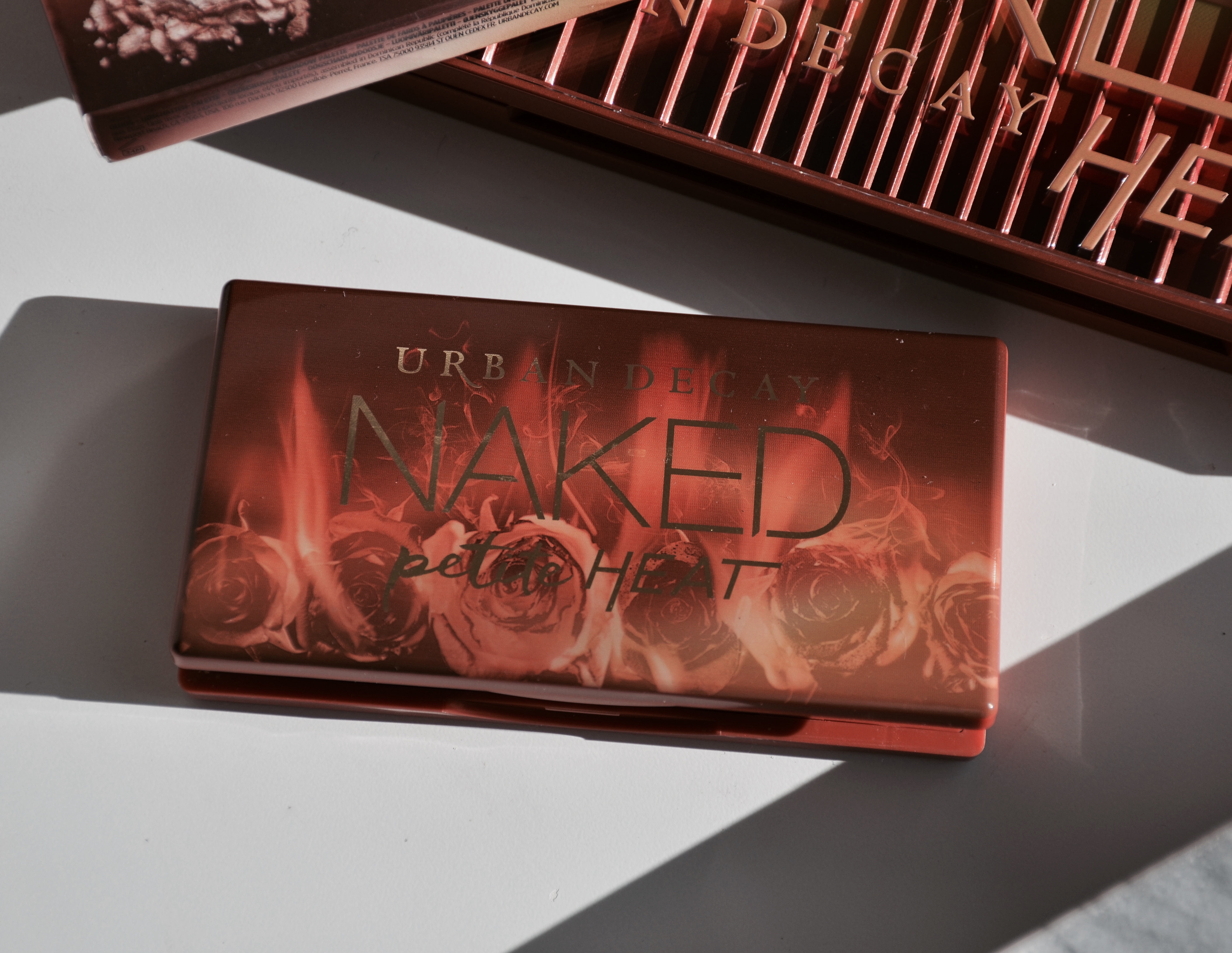 The Naked Petite Heat palette is easy to work with and I could easily create subtle every day looks but also go darker and smokier for a night out.

Swatches L to R: Inhale, Vibrate, Hot Spell, Wild Thing, Heist, Strike
If you already have the Naked Heat palette, I don't think you need the Naked Petite Palette since you get similar shades in the big palette. But if you don't own the bigger palette, the Naked Petite Heat palette is a great and more affordable option. Also if you travel a lot and you like warm toned orange shades, this will be a good addition to your makeup collection.
I don't have anything negative to say about the palette. The quality is there and I love the shade selection. I like wearing warm shades all year round and I see myself traveling with this palette and having it in addition to my cream eyeshadows.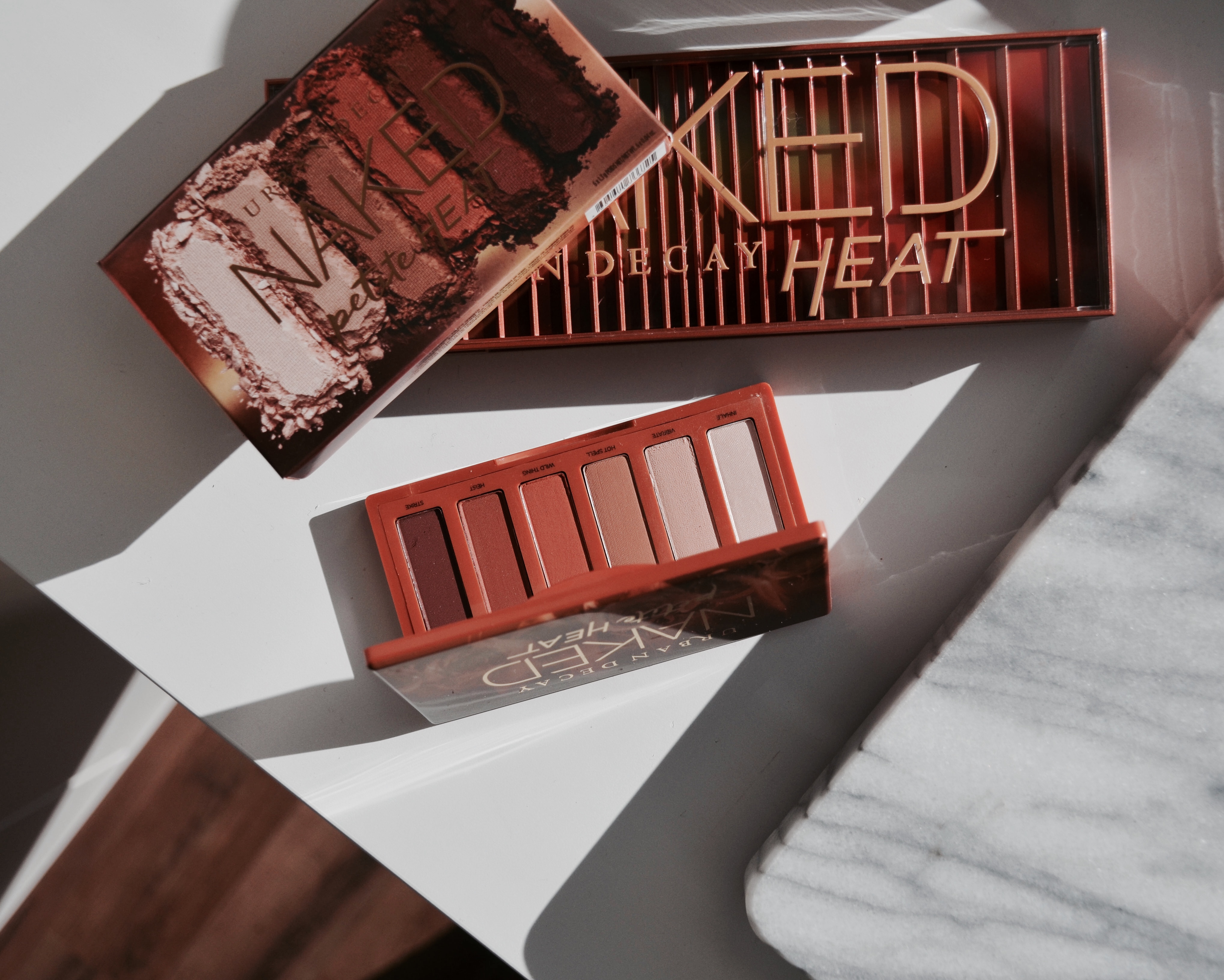 The Urban Decay Naked Petite palette is already available on urbandecay.com and retails for $29. The palette will be available at Sephora on March 1st.
*PR Sample
SaveSaveSaveSave