Peach & Lily just released their Best of K Beauty Awards. They feature 17 products that are best of the best (based on best selling products and most loved by the community). With mostly skincare and one makeup product, they are all equally amazing. I got a sneak preview of the products that are included, so I though I wold share my five favorites.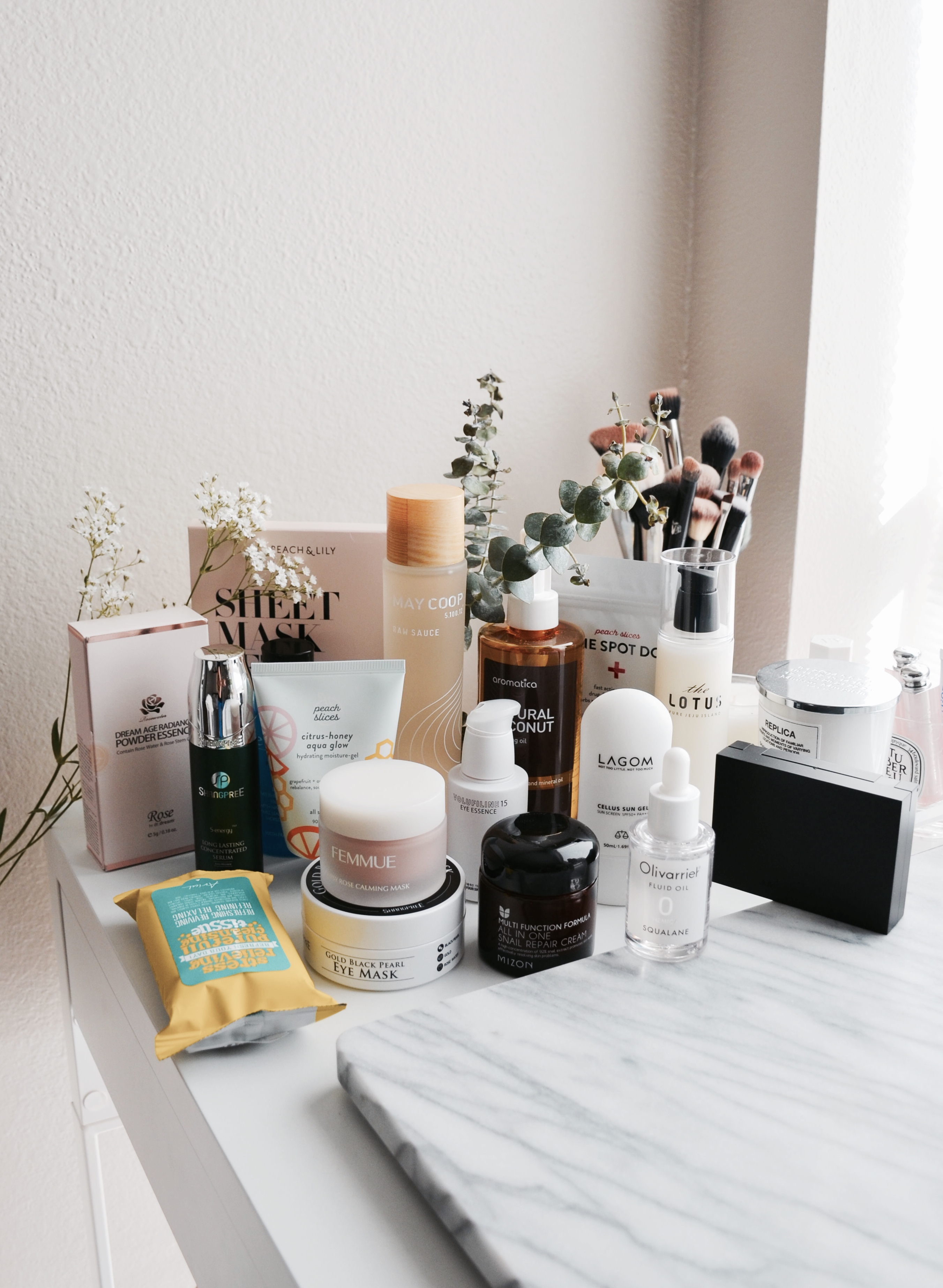 The 17 beauty products that made the cut as best and most loved are:
I love testing K Beauty products. Especially when it comes to skincare, K beauty have the focus on good for you ingredients that are also effective. I really liked all the products included so it was hard to just pick five. After a lot of thought, here are my top five:
Shangpree Gold Black Pearl Hydrogel Eye Mask – I'm a fan of eye masks. They are a great way to add extra hydration and some even help with puffiness and dark circles. This eye mask is infused with Minerals, Amino Acids and Proteins. They are also anti aging and contain Black Pearl and Gold which help with fine lines and wrinkles. They are such a treat to use especially in the morning. They have a cooling effect and help to de-puff while adding plenty of hydration and also providing brightening benefits. I find that when I use eye masks before applying makeup, my concealer looks better and doesn't dry out my under eye area, even if it's a matte formula.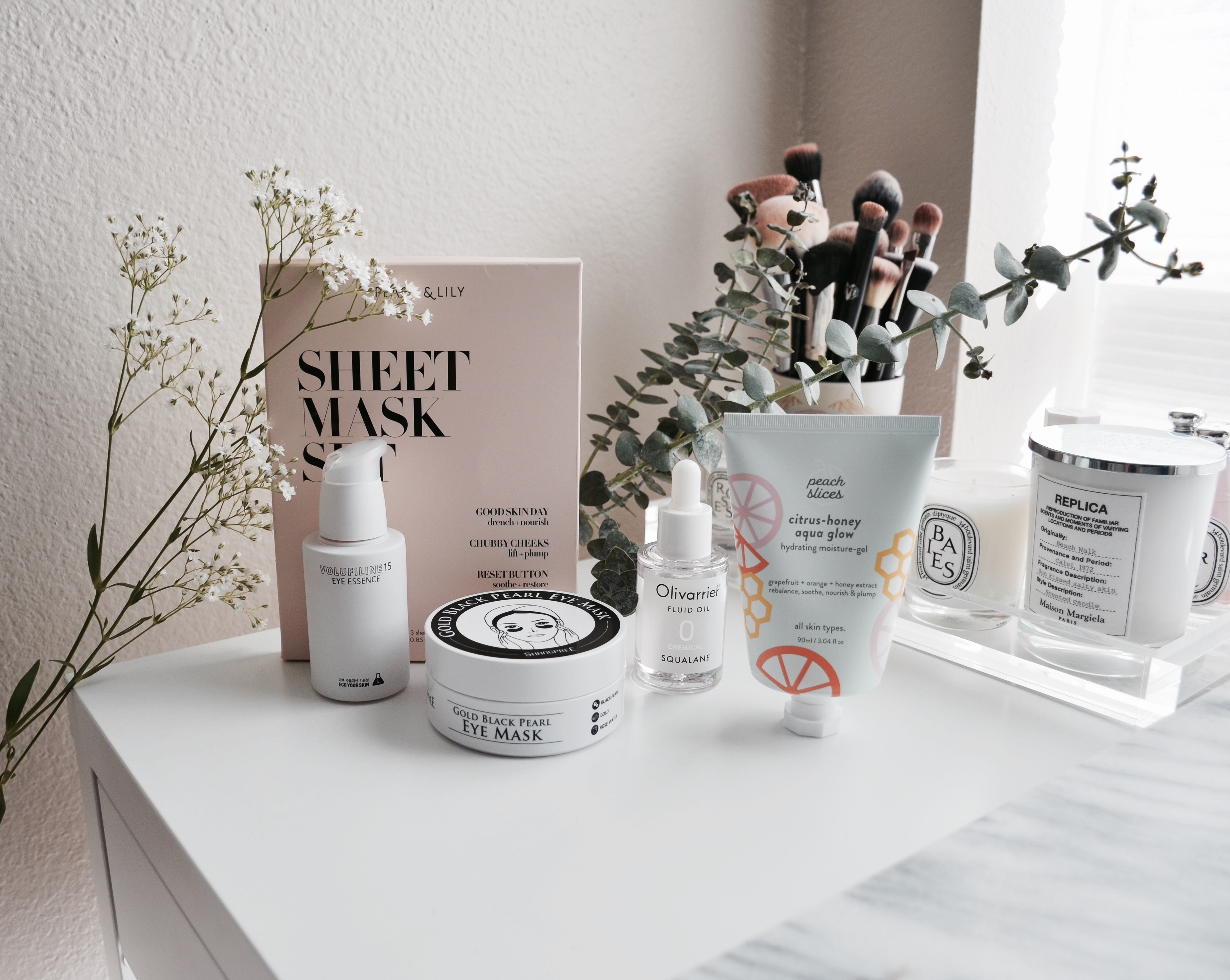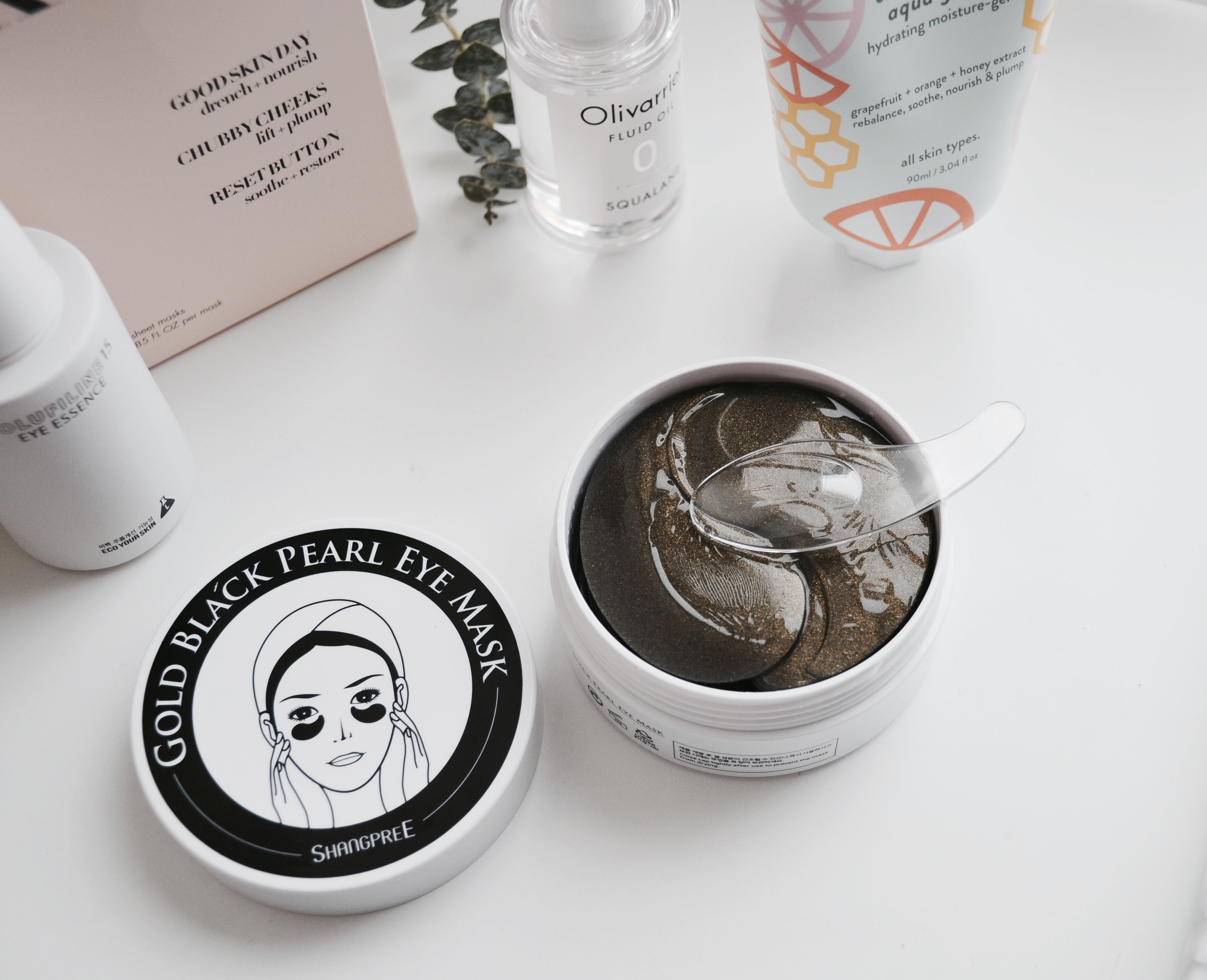 Peach & Lily Sheet Mask Set – Sheet masks are so easy to use! You just apply them, relax and take them off, no washing needed. The Peach & Lily Sheet Mask Set has three masks. The Reset Button Mask is a calming mask and good for irritated skin. The Chubby Cheek Mask is a firming mask and helps with lifting and plumping. I love to use this one before makeup application since it makes your skin look plump and flawless. And lastly, the Good Skin Day Mask is a hydrating mask that provides radiance and glow to the skin.
What I love about the Peach & Lily Sheet Masks is that they are made without any synthetic fragrances, synthetic dyes, alcohol, parabens, sulfates, mineral oil, and formaldehyde. They are also pretty affordable, $15 for the set.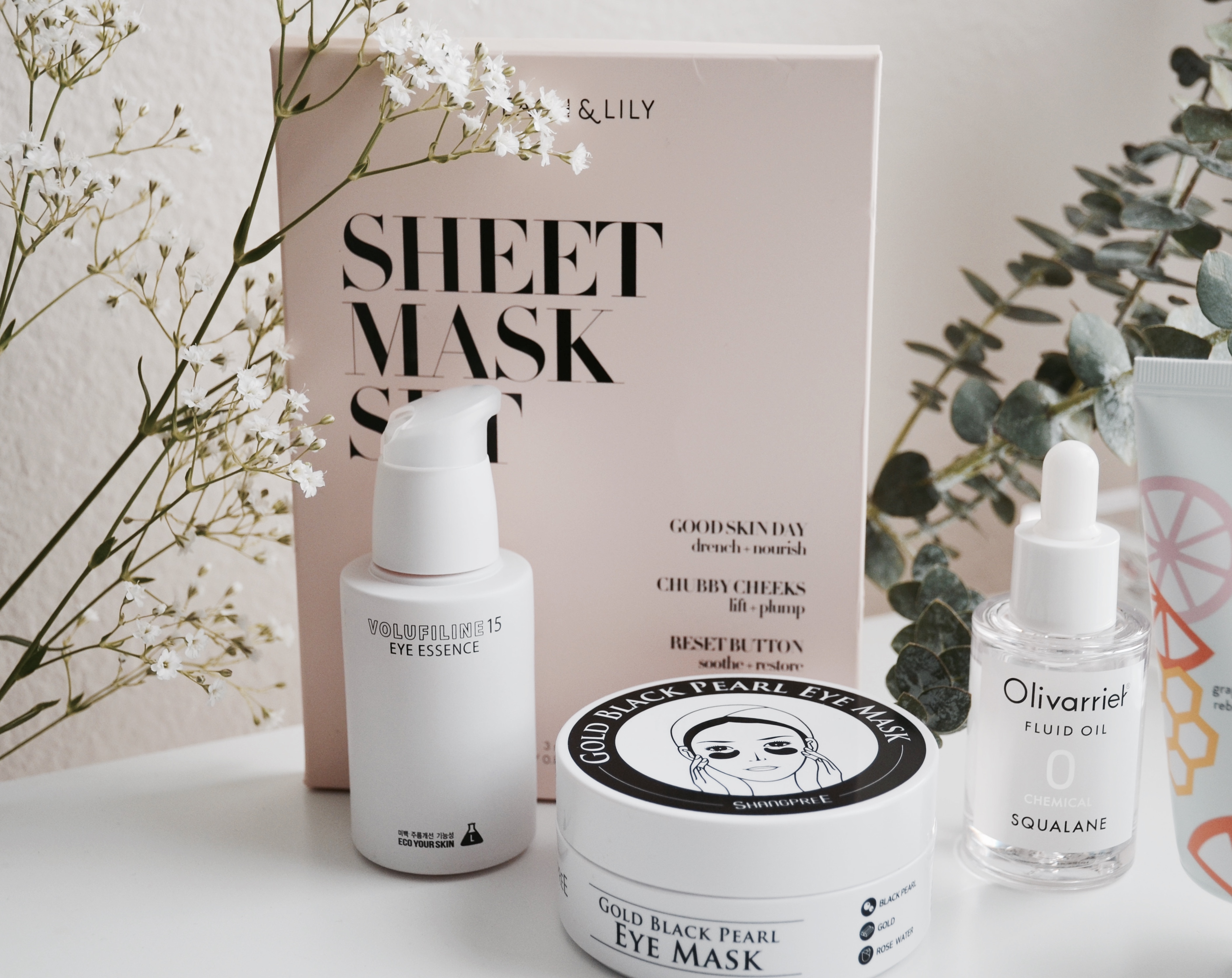 Olivarriel Fluid Oil Squalane – A 100% Squalane Oil that works for every skin type. It's derived from the highest quality olives (only 0.2% make the cut!), squalane is great for all skin types including oily and acne-prone skin as it is non-comedogenic. It helps moisturize, soothe, prevent irritation, fight bacteria, and prevent damage from free-radicals. It is very light weight and sinks in to the skin without leaving a heavy and greasy feeling. You can either mix it with your moisturizer if you have oil skin or use it on it's own. I also like to mix a drop in my foundation for added moisture and all over glow.
Eco Your Skin Volufiline15 Eye Essence – A gel formula that is plumping and helps blur any under eye area lines. Glutathione and peptides help promote collagen production so the skin retains more bounce and elasticity. The anti-aging light gel also helps with the look of crow's feet, fine lines and wrinkles, forehead and neck lines and even lid creases. It's a great product to put under makeup as it visibly blurs any imperfections. It also prevents concealer and foundation creasing or settling in to fine lines. If you have problems with foundation settling in to your smile lines, I highly recommend checking the Volufiline15 Eye Essence. I like to use it on my smile lines, forehead and under eye area to make sure I don't have my foundation settling in those areas.
Peach Slices Citrus Honey Aqua Glow – A lightweight moisturizer and serum in one that has annatto seeds, grapefruit, orange and lemon peel oil. Honey extract, glycerin and ceramides help hydrate, nourish and plump the skin leaving you with a nice glow. I like that the moisturizer comes in a squeeze tube so it is sanitary and great to take when I travel. It's a great light-weight moisturizer that I like to use in the morning. It sits well under makeup and provides enough hydration for my normal skin. The citrus scent is subtle so even if you are someone who's sensitive to scents, can still use it. Honey is also anti-bacterial so this is a great light-weight moisturizer for problematic skin too.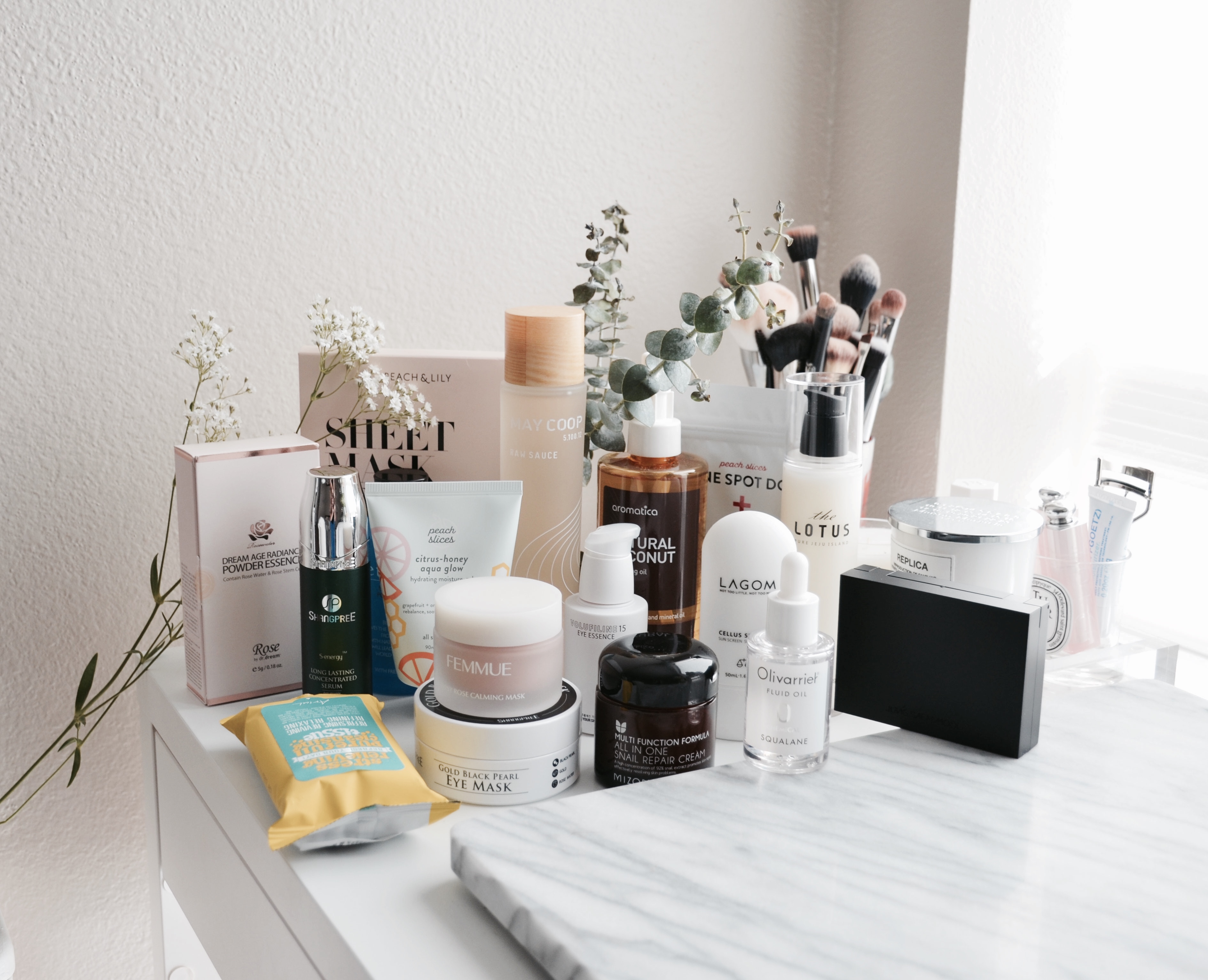 I've partnered with Peach & Lily on my Instagram page for a giveaway. If you would like the chance to win all 17 Best of K Beauty products, head on there and enter. You can also check out Peach & Lily on Youtube and Instagram for more K Beauty products and info on them.
Also let me know if you see a product that you would like more details on and also my thoughts. I'll be happy to do a review.
*Many thanks to Peach & Lily for sending me a preview of their K Beauty Awards
SaveSaveSaveSaveSaveSave
SaveSaveSaveSaveSaveSave