MAC is famous for their limited edition collections and collaborations with famous artists, designers, etc. They recently did a collaboration with the famous fashion designer Zac Posen which looks beautiful. I have to admit that my favorite LE collections from MAC are all collaborations with fashion designers because of the beautiful and unique packaging, it's always so elegant and eye catching.
I received two products from the collection to test out and I also received couple of other products from the MAC Future Forward collection which is not out yet. The Future Forward collection is a collaboration with a powerful generation of women who are reshaping music's future. From the crusading pop of Halsey, to the soulful R&B/pop jams of Tinashe and Lion Babe's modern funk, to Dej Loaf's electrifying rap, each visionary female taps into the core of her own creative force through a limited-edition colour statement.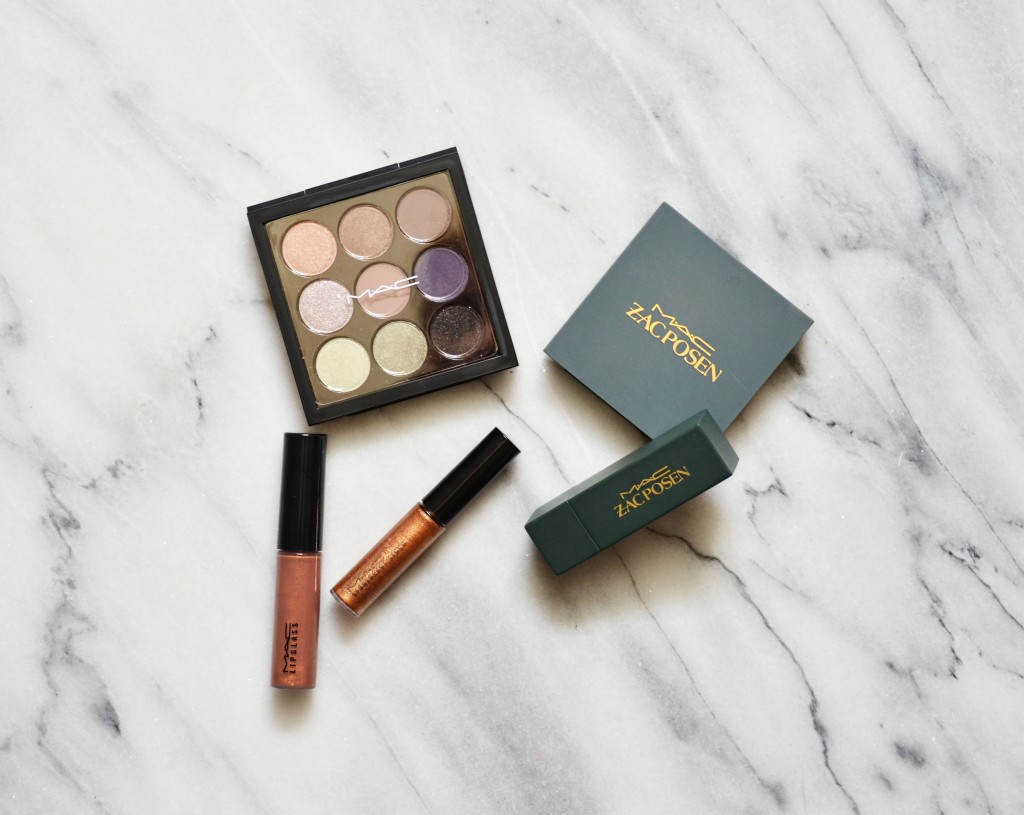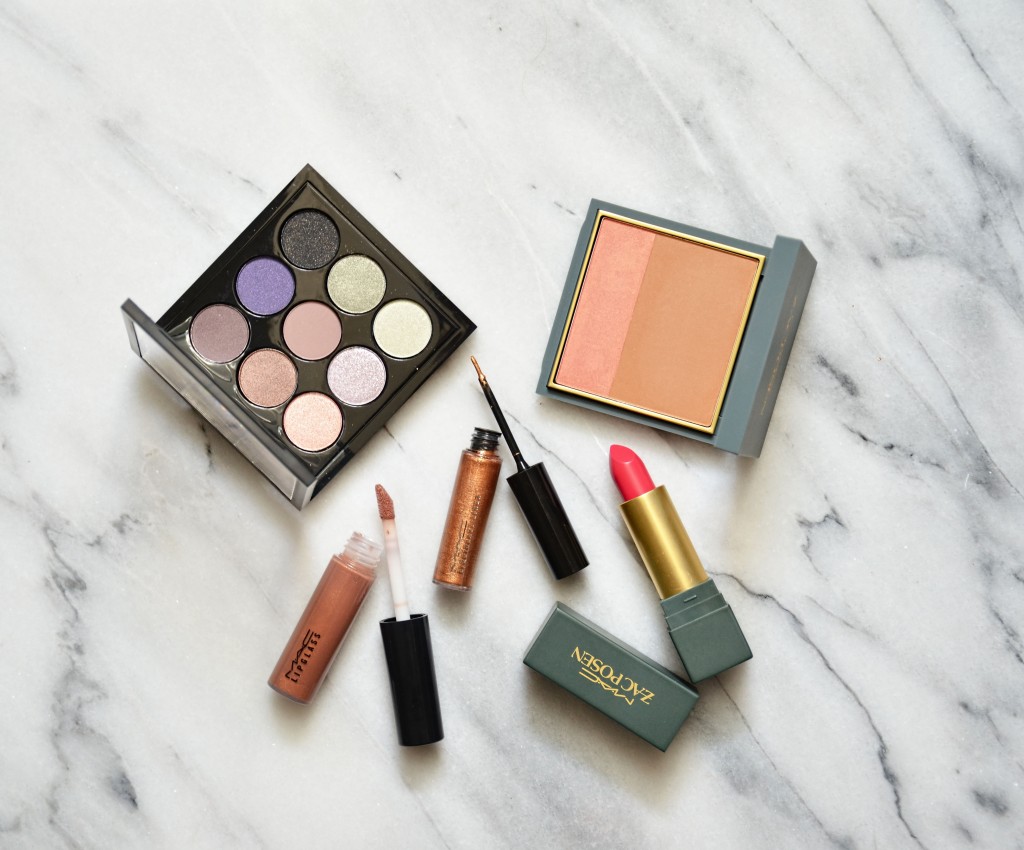 The LE Future Forward collection will be available this month and it's an online exclusive line. You can sign up on maccosmetics.com for early access.
First let's talk about the two MAC Zac Posen products that I had the pleasure of testing out. The collection looks very chic and elegant with the beautiful square dark green packaging. The first product I tried is the powder blush duo in Haute Contour. It's a very pretty bronzer and blush duo which will suit lighter skin tones. The bronzer side leans on the warmer side so I would use it just for bronzing and warming up the face. It's light but shows up enough on my light to medium skin tone and blends nicely on to the skin. It's one of those powders that are tightly packed so you don't get any excess powder and you don't have to be careful with application. The blush side is a beautiful peachy pink shade with gold shimmer. It reminds me of a more golden version of Nars Orgasm blush. It is also very light so more suited for lighter skin tones.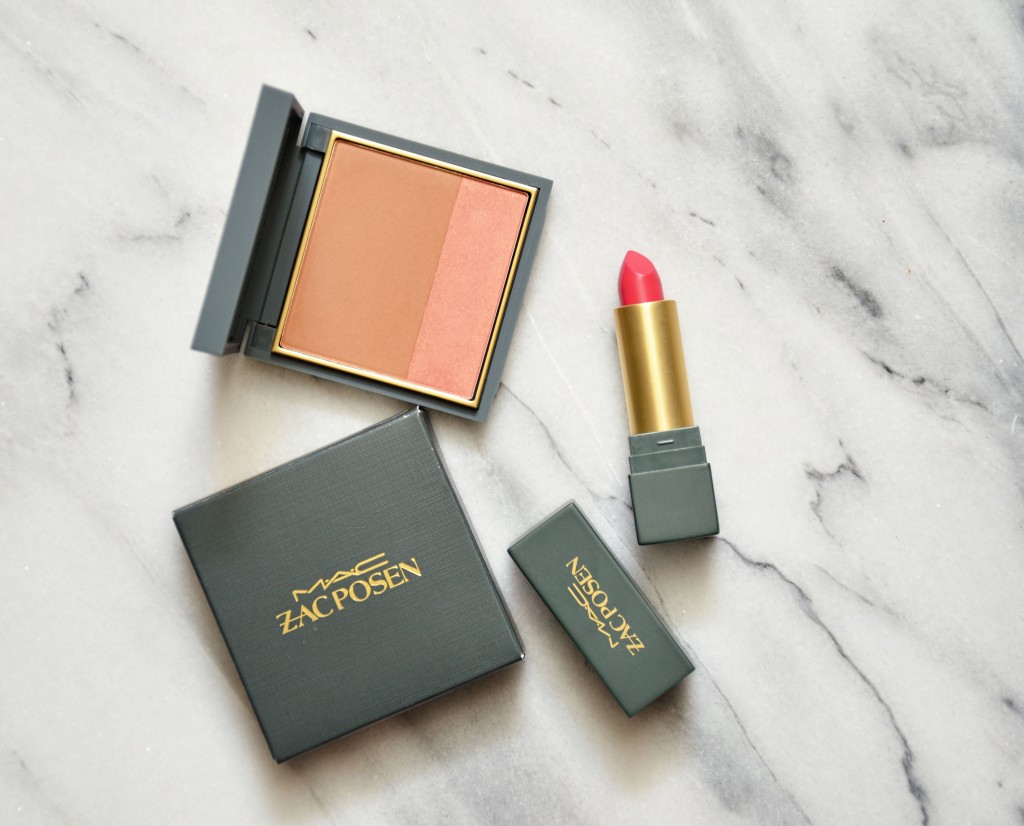 I think the star of the collection are the lipsticks. I have the shade in Dangerously Red, a very pretty fuchsia shade with blue undertones. The finish of the lipstick is matte but still comfortable to wear. It's super pigmented and stays really well on the lips without any bleeding or smudging. If you have to get one piece from this collection I would go with a lipstick. If you don't like pinks they do have a very pretty matte orange shade and a shimmery nude with a luster finish.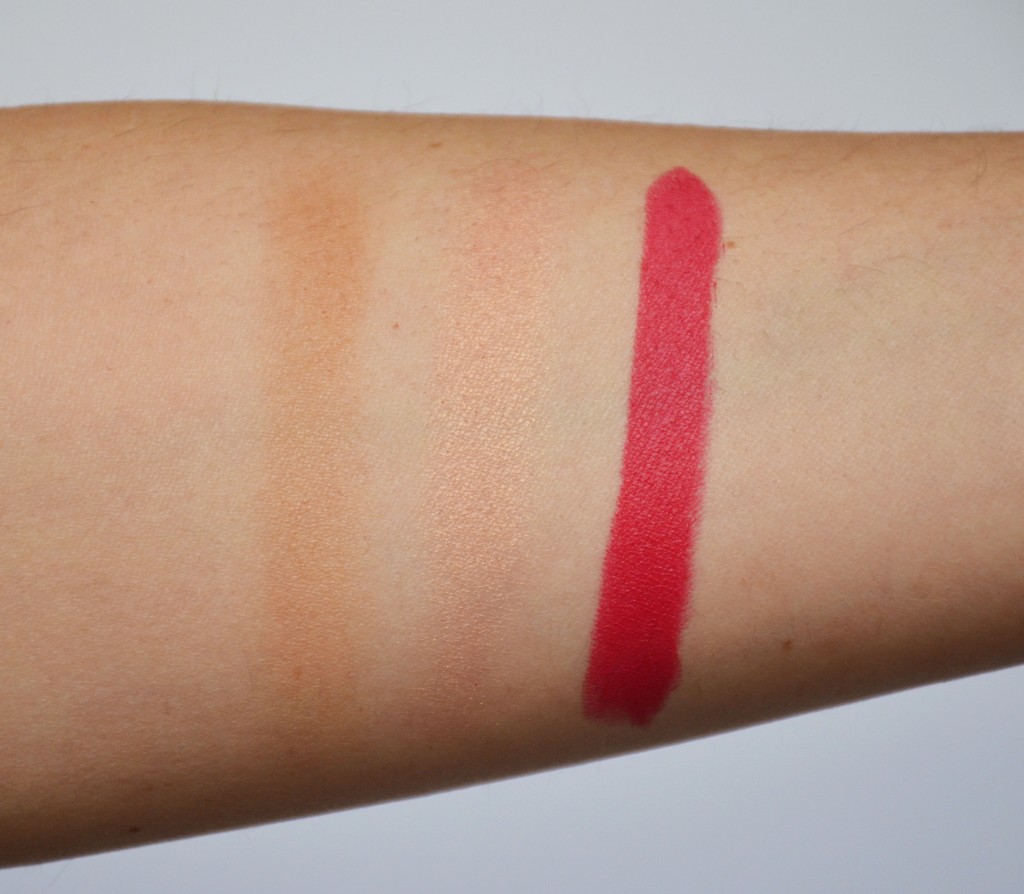 Swatches L to R: MAC Zac Posen Haute Contour, Mac Zac Posen lipstick in Dangerously Red
I received three pieces from the MAC Future Forward collection, the lipglass in collaboration with Dej Loaf, the eyeshadow palette in collaboration with Tinashe and Liquid Last Liner in Liquid Gold in collaboration with Lion Babe.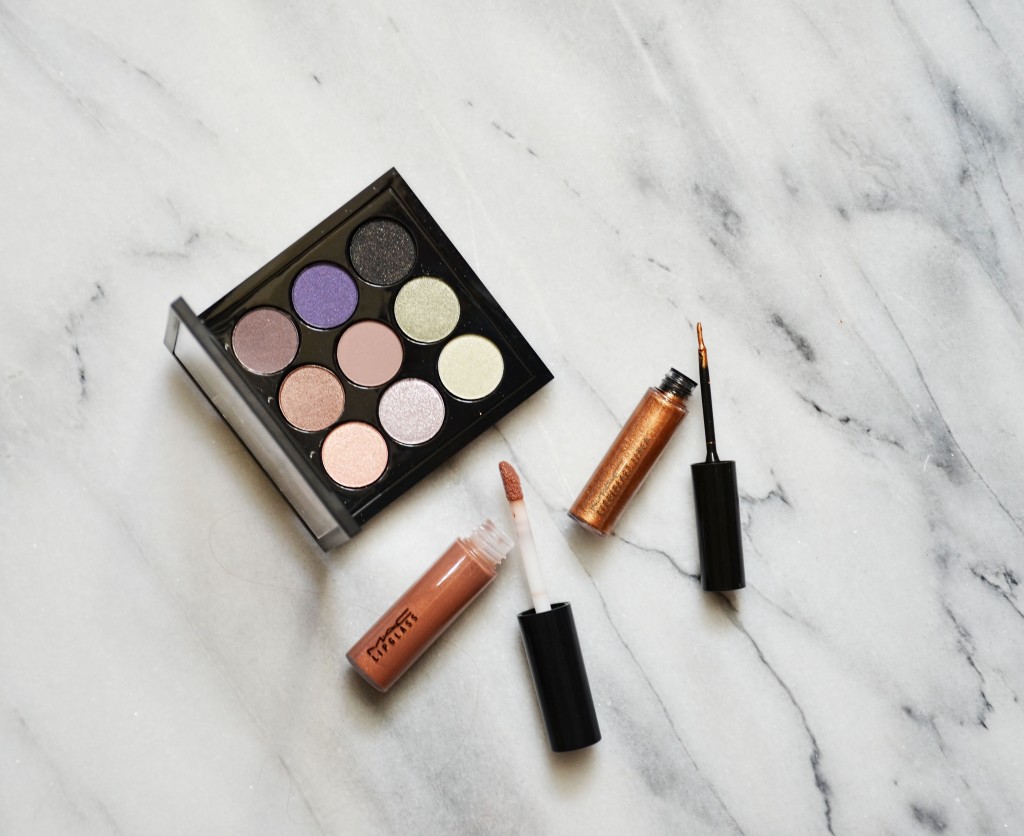 If you're familiar with the lipglass formula you know that it's a super glossy and sticky lipgloss that's meant to last more than your regular lipgloss. The shade in the line is a beautiful brown with gold flecks. When applied to the lips it gives a hint of color and makes your lips look very glossy and juicy.
Tinashe's eyeshadow palette is a 9 pan eyeshadow palette with some great color choices. The first row has neutral and bronzy shades, the second you get some pretty purples and the last row is different hues of green. The shades that come in the palette are: Gleam (a peachy pink with gold shimmer), Midnight Sun (shimmery bronze), Revelry (cool toned dark brown), Vulnerable (shimmery lavender), Quarry (light brow with purple undertones), Amethyst (purple with flecks of shimmer), Flame (shimmery mint shade), All Hands on Deck (shimmery light military green), Black Water (muted dark black with gold flecks).
The eyeshadow palette is very compact and perfect if you want to take when you travel. I think they did a good job with the shade selection because you get some neutral shades and pops of color plus a good combination of shimmery and matte shades.
The Liquid Last Liner in Liquid Gold is my favorite from the line. It basically show up like liquid gold on your eyes and it's perfect if you want to add a pop of color to your eye look. The liner has a nice brush which makes it very easy to do a precise line and the consistency of the liner is very smooth and goes on very well.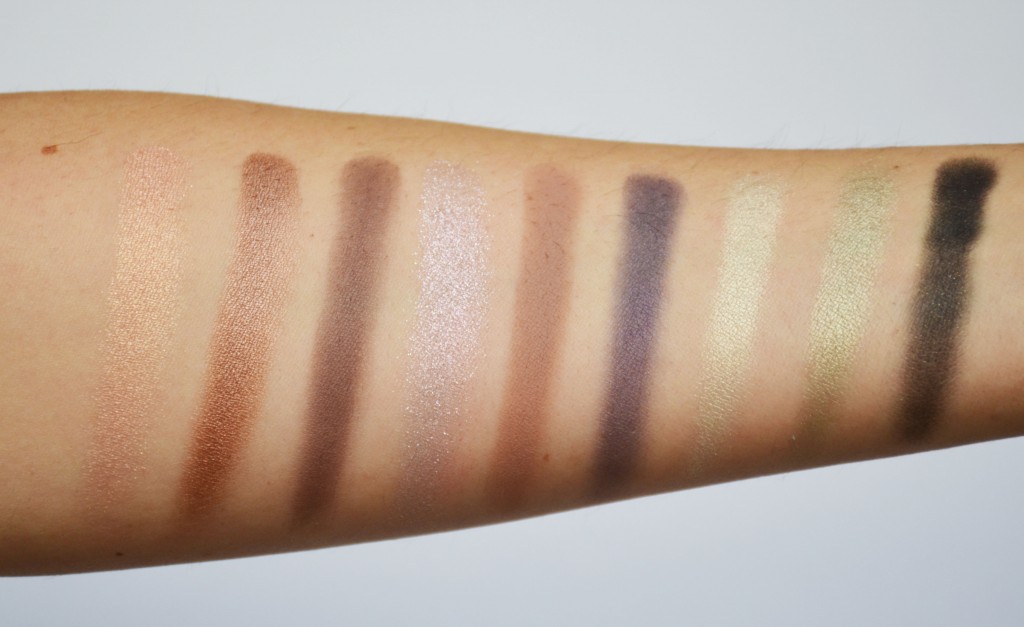 Swatches L to R: Eyes x9 Palette Tinashe Gleam, Midnight Sun, Revelry, Vulnerable, Quarry, Amethyst, Flame , All Hands on Deck, Black Water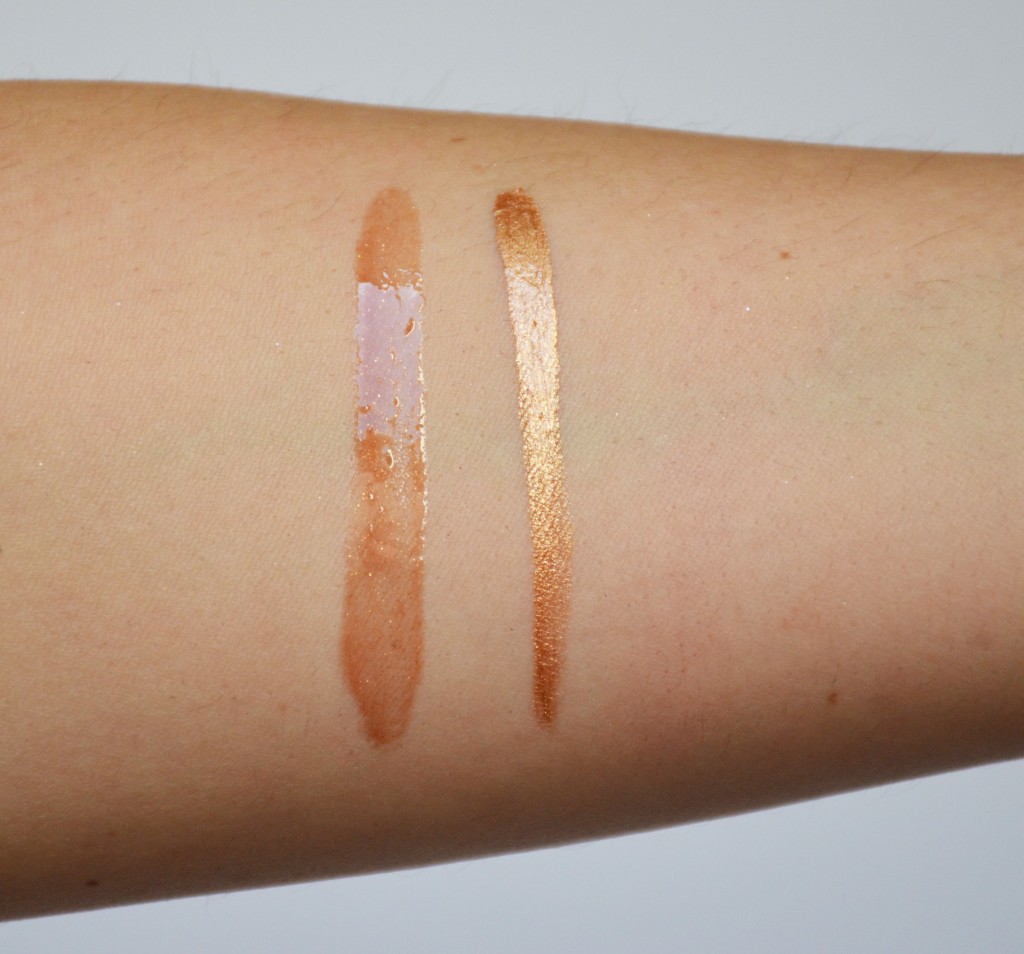 Swatches L to R: Dej Loaf lipglass, Lion Babe Liquid Last Liner in Liquid Gold
The MAC Zac Posen collection is still available on maccosmetics.com and I think all the products in the collection are currently in stock. The MAC Future Forward collection will be available this month online and as I previously noted you can sign up on maccosmetics.com if you want early access.
*Product samples provided by MAC Cosmetics for review consideration. As always all opinion is my own.