I was tagged by the lovely Kelsey to participate in a newer beauty tag that's going around in the beauty community, The Beauty Lover Tag. As a big beauty lover I had to participate and I was super excited to answer all the questions because I think tags are really fun to do.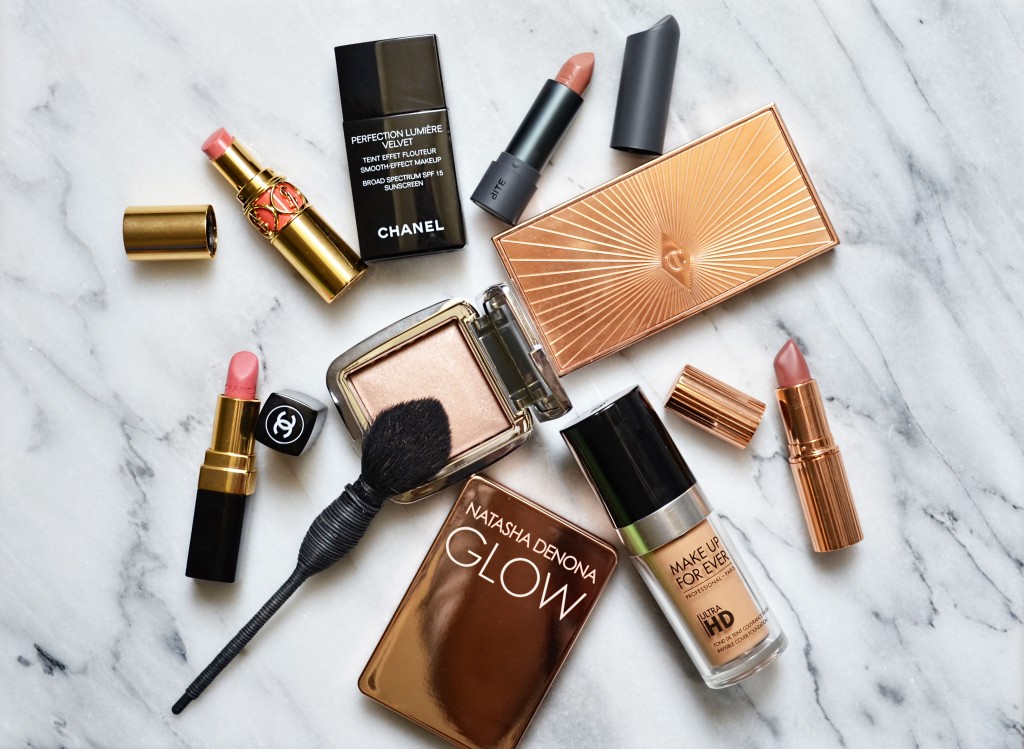 If you could have anyone in the world do your makeup, who would it be?
Hands down Lisa Eldridge! I love her simple and elegant approach to makeup. I watch her religiously on Youtube and she never disappoints with her makeup tutorials and tips and tricks. I don't like heavy makeup and I think she does natural really well.
What's your top makeup tip?
Always exfoliate and moisturize before you apply your foundation. Especially if you have combo or dry skin you will make sure all the dry patches are exfoliated and well moisturized so your foundation doesn't catch on dry patches, because that's never a good look.
What one makeup item could you not live without?
Concealer! There are days that I can get away without foundation but I need concealer to cover up the darkness in my inner corners. I think concealer makes such a difference and just makes you look well rested and more awake.
What one skincare item could you not live without?
Moisturizer for sure. Well moisturizer and some kind of exfoliant. I have to exfoliate my face at least once a week just to make sure I don't have dry patches and moisturizer is a must for dry climate. I prefer chemical exfoliants over physical because they're less abrasive to the skin.
What are you worst at when it comes to applying makeup?
Eyeliner! It takes me forever to do my liquid liner and make sure both eyes look similar. It's always like one eye wants to look perfect but when it comest to the other it just never works so it takes me probably 15 min to perfect it. I think the same goes to my brows, one brow is always perfect and the other is just meh.
What's your biggest pet peeve when it comes to beauty?
Hmm I don't think I have one. Makeup is a fun thing to do and everyone can do what they want with their makeup, I don't judge. Plus makeup always comes off so it's not a permanent thing.
What's your favorite makeup era?
20's makeup era. I love the flapper style of makeup, I think it's very classic and looks beautiful on everyone. You can't go wrong with a red lip and winged liner, it always looks so elegant. They also did some really good smoky eyes in that era which I'm all about.
What's your guilty pleasure product?
Lipsticks, lipsticks, lipsticks. I can't resist a pretty lipstick and if the packaging is also beautiful I'm sold.
What's your underdog product?
The Charlotte Tilbury Air Brush Flawless Finish Powder. I don't think a lot of people talk about this powder but it's one of my favorites. It sets your makeup well but it doesn't make your face look powdery at all and it gives a nice natural glow to the face without feeling heavy. Plus the packaging is just stunning.
What's your favorite makeup product of 2015?
This is a hard one, I had so many. I guess if I have to pick one it would go with the Nars Audacious lipsticks. I think they were a big hit in 2015 and the formula and shade selection is just amazing.
I tag everyone who wants to participate and make sure to tag me on social media when you do this tag because I would love to read your answers.