I noticed that I've never done a post on my favorite products from Charlotte Tilbury and since it's one of my favorite brands I decided to do a post with my top 5 products from the line. I figured it's a good way to share my favorite products and if someone is looking to treat themselves with some CT products and don't know where to start, it's a nice guide where to look.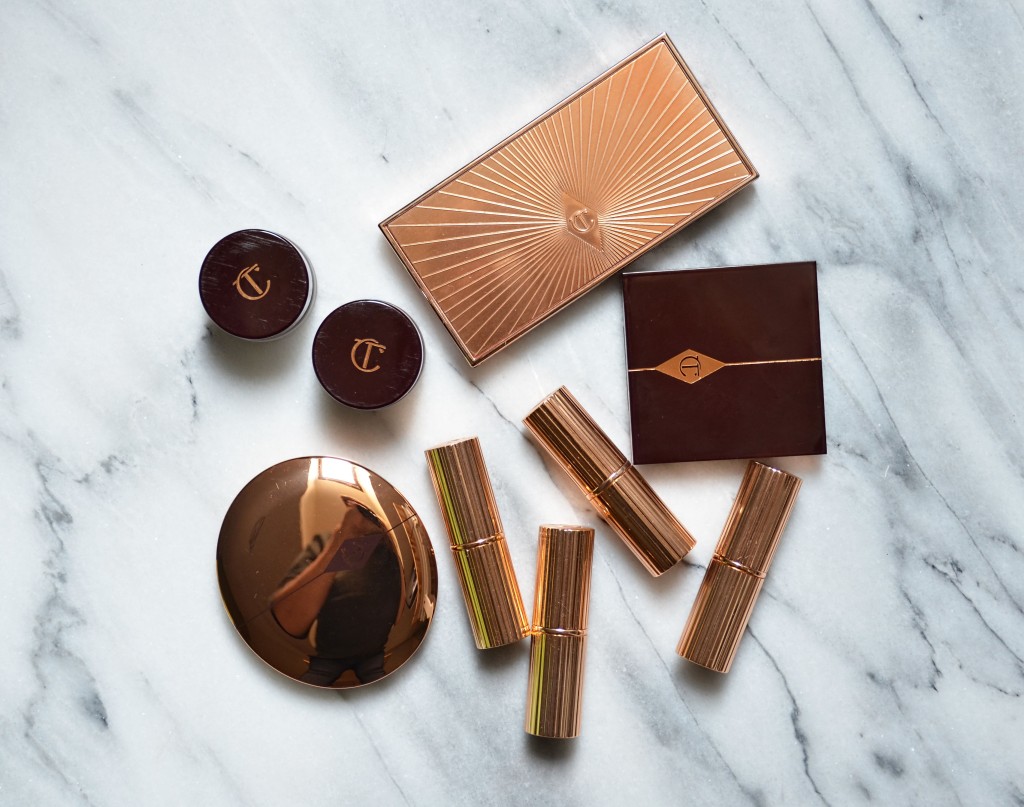 First my must have and favorite makeup item, the Filmstar Bronze & Glow in Light/Medium. This is my go to contour, bronzer and highlighter palette. I love the shade of the bronzer, it's that perfect in between shade that's not too cool and not too warm so you can use it for both contouring and bronzing. The powder is soft, pigmented and everything that you want from a bronzer. The highlighter is also a lovely pale gold shade that gives a beautiful sheen to the cheeks. Make sure to use a light hand when you apply the highlighter because it is intense.
My second product are the Charlotte Tilbury Matte Revolution lipsticks, hands down the most comfortable matte lipsticks I've ever tried. I love everything about them, from the shade range to the shape of the bullet and of course the formula. I have almost all of the shades in the collection and I'm eagerly waiting for her to expand the shade range. My favorite shades are Very Victoria, Glastonberry, Amazing Grace & Love Liberty.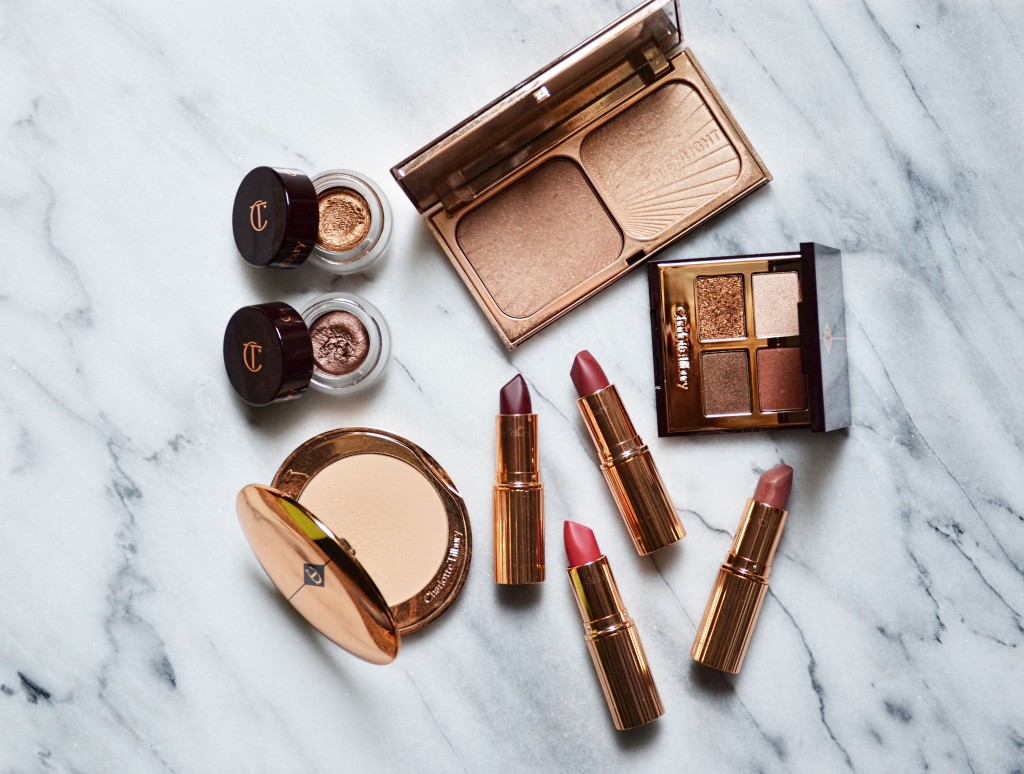 If you're looking for a setting powder that sets your makeup but also doesn't look heavy and powdery on the skin you should definitely check out the Charlotte Tilbury Air Brush Flawless Finish powder. It's a beautiful powder that gives a nice glowy finish to the face but still manages to keep me matte all day. The packaging is also gorgeous which adds up to the appeal of the product.
Two eye products that I recommend from the line are the Eyes to Mesmerise cream eyeshadows and her quad in Dolce Vita. The Eyes to Mesmerise cream eyeshadows are one of my favorite cream formula out there. They give almost a wet look to the eyes and all the shades in the line are beautiful. My two favorite shades are Bette and Mona Lisa, a pretty coppery bronze and a chocolate brown shade. If you're curious how they swatch, I have a full blog post with swatches of all the shades that you can find here.
And last the famous Dolce Vita palette. I think Dolce Vita is her most popular eye quad well because everyone loves warm pretty neutrals. It's compact so great to take with you on the go and I just love the shade selection. The gold glittery pop of color is gorgeous on the eyes and perfect for a night out when you want your eyes to have a sophisticated sparkle.
Now tell me, have you tried anything from Charlotte Tilbury? What are your favorite products?
I'm currently testing her new Magic Foundation so watch out for a review post that will probably be up by next week. Who know, it might just end up in my must haves.