The MAC lipstick in Creme Cup was my first higher end lipstick that I purchased. When I was in a MAC store for the first time I felt like a kid in a candy store, all those lipsticks to swatch, eyeshadows galore and everything in between. I know that with all the choices that we have now I sometimes forget about my MAC lipsticks but it seems like I always come back to them. MAC has a huge line of shades and finishes but my favorite have to be their more neutral every day shades.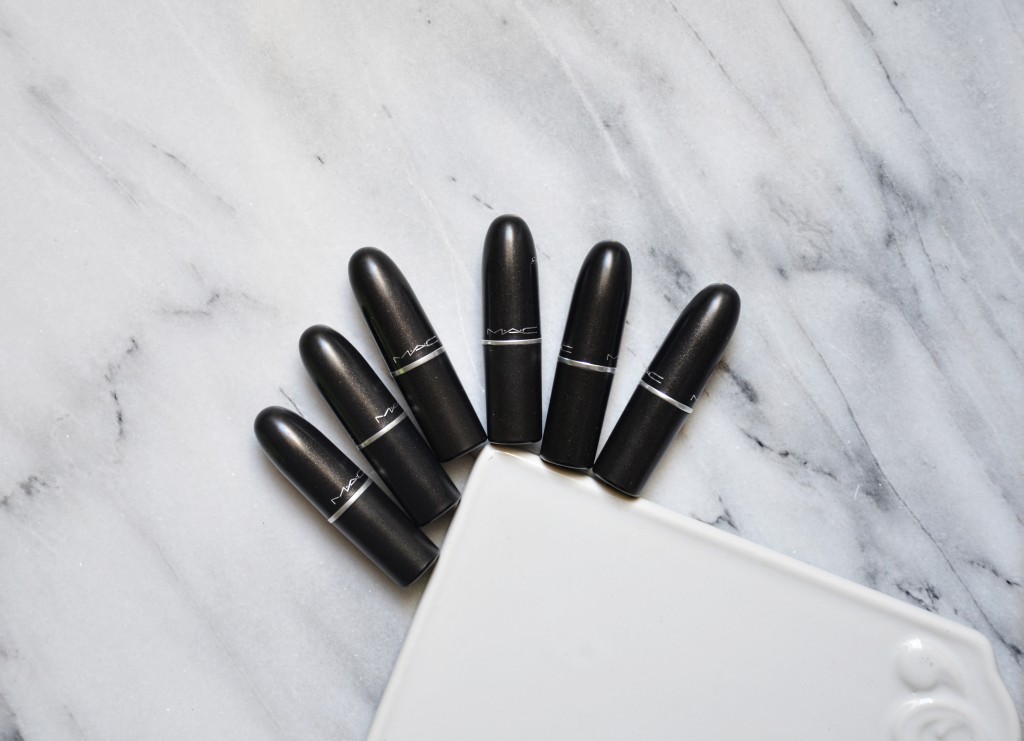 I narrowed my selection to my 6 most loved shades and it was a really hard task to do. Most of them have a matte finish because I like my lipsticks to be matte but there are a few that are more on the creamy side too.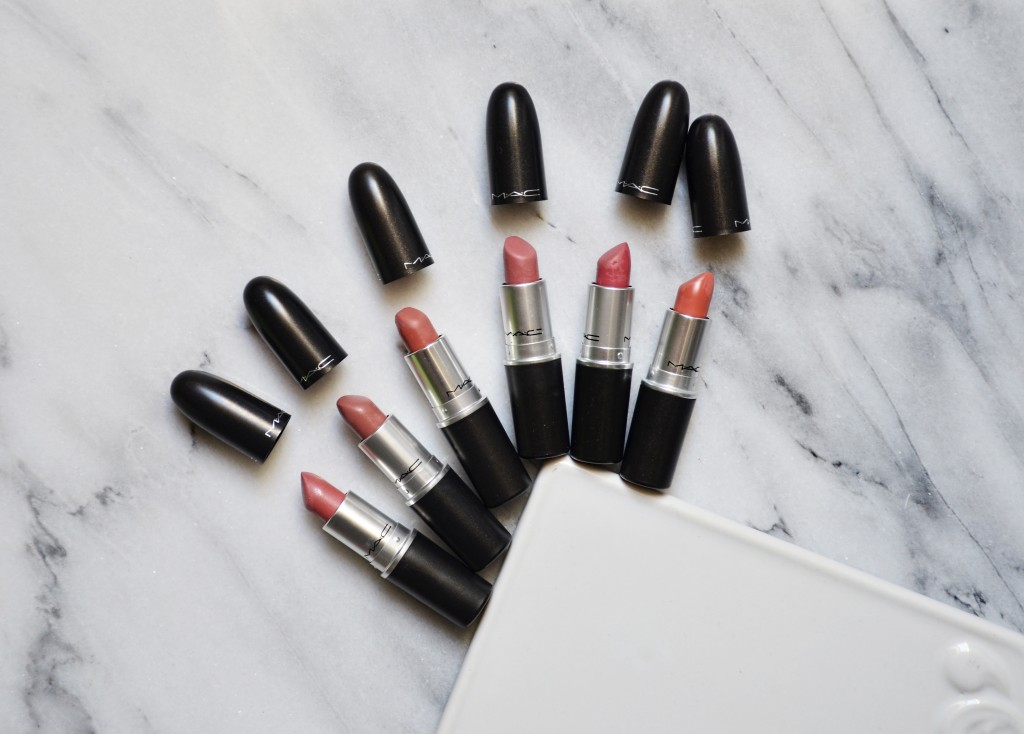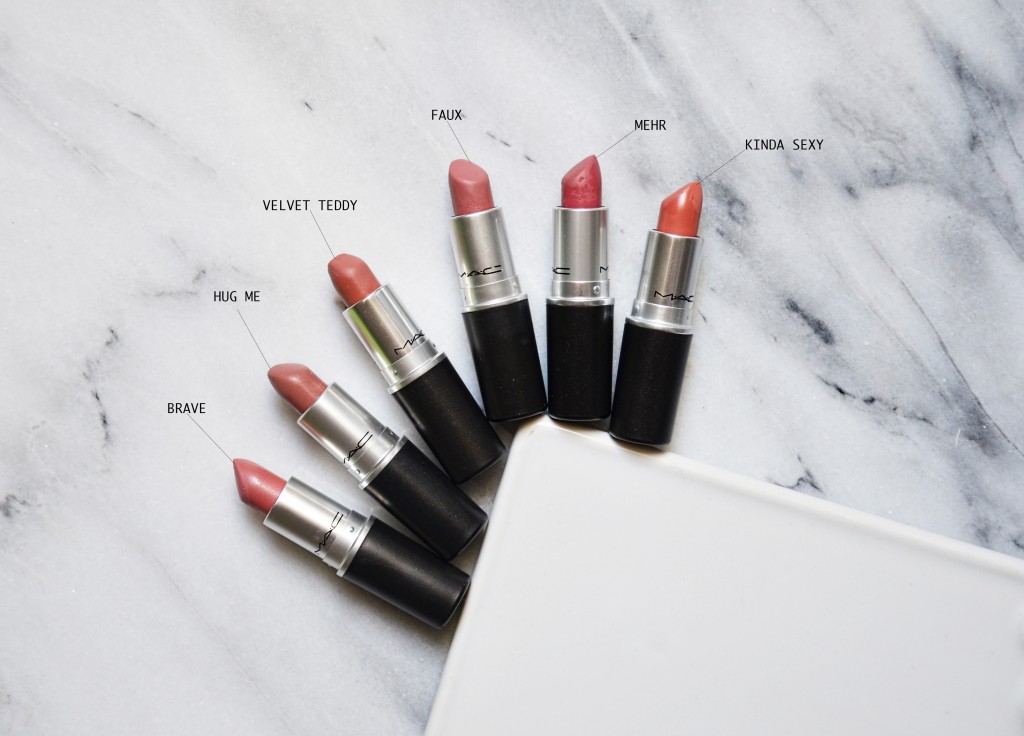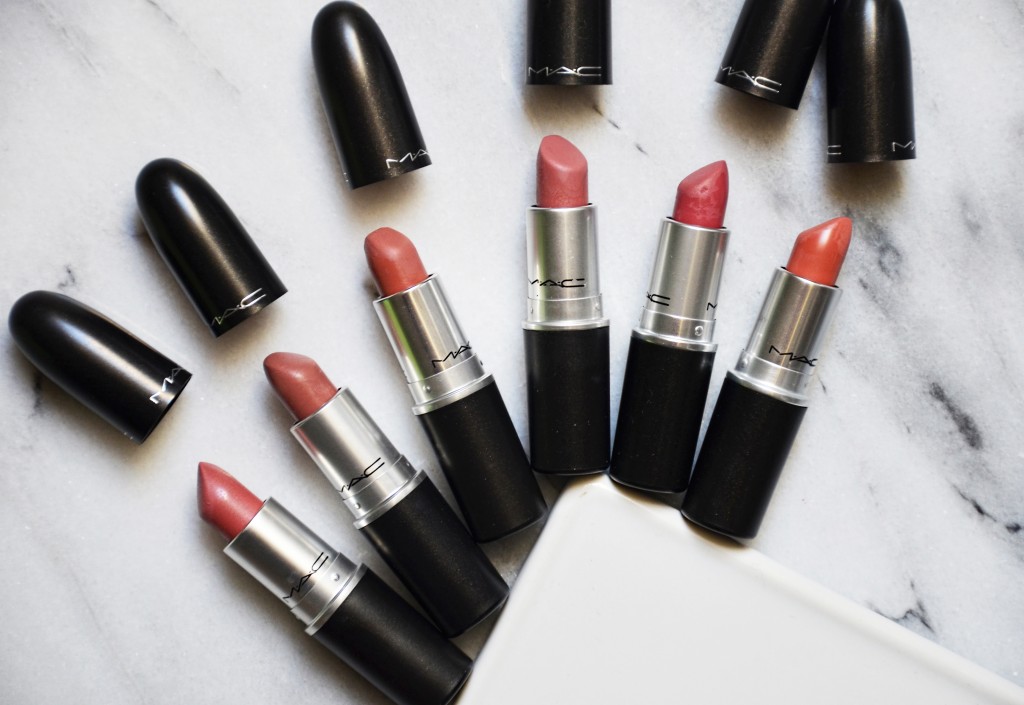 Other favorite shades that are not neural include Lady Danger, Coral Bliss (perfect for summer) and Rebel.
Now tell me what are your favorite MAC lipsticks? Do you prefer one finish over another?