My love affair with Tata Harper skincare started when I tried a sample of her Resurfacing Mask. I was in Miami and took a deluxe sample that I got as a GWP from SpaceNK. I tried it and immediately bought the full size.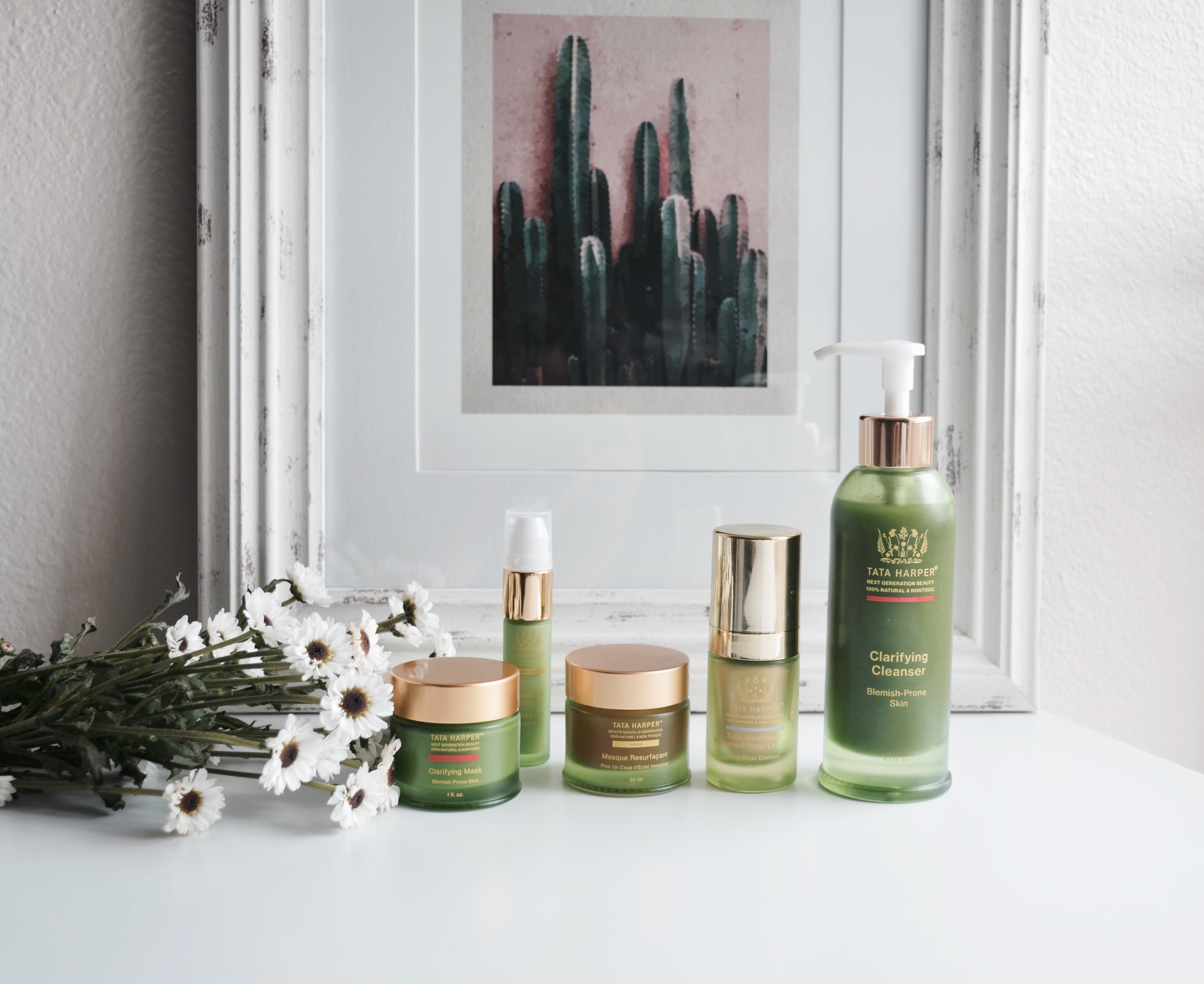 The Tata Harper Resurfacing Mask is one of those magical face masks that give you results in just one use. It is a face mask that is formulated with natural BHA that gently exfoliate, fruit enzymes and botanical extracts cleanse and refine the pores, leaving you with a radiant complexion.
Ingredients:
-Pomegranate Enzymes: Provide complete cleansing, helping the skin appear fresh and healthy.
-Pink Clay: Helps reduce pore size appearance and remove surface impurities without stripping the skin.
-Beet Extract: Promotes hydration on the surface of the skin to improve skin tone.
-Willow Bark and Meadowsweet: Natural sources of beta-hydroxy acid, slough off dead skin from the surface to help promote a more radiant complexion.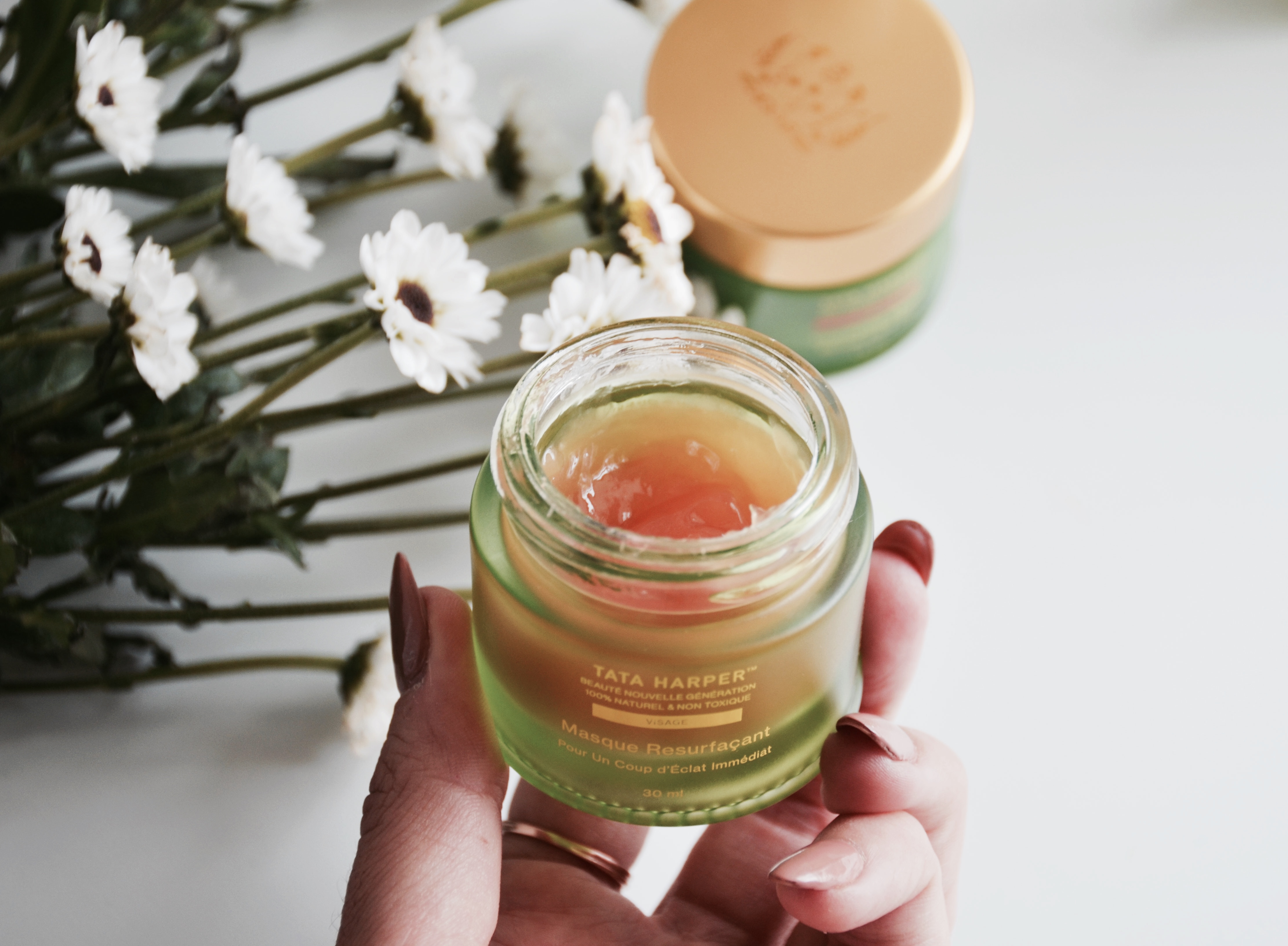 How to use:
-Use the Resurfacing Mask every day for two or three days, and then reduce to one to two times per week for softer, glowing skin.
-Apply a thick layer over the face, neck, and chest.
-Leave for 15 to 30 minutes, then rinse with warm water.
The Resurfacing Mask has a gel type texture that dries down after 15 min. After washing, I can immediately notice tighter pores, clearer complexion and an overall glow to my skin. It is definitely a facial in a tub.
The mask is listed for all skin types, even sensitive. 100 percent of the total ingredients in the mask are from natural origin and 83 percent of the total ingredients are from organic farming. It is vegan and free from toxins, fillers, artificial colors, artificial fragrances, all synthetic chemicals, and GMOs.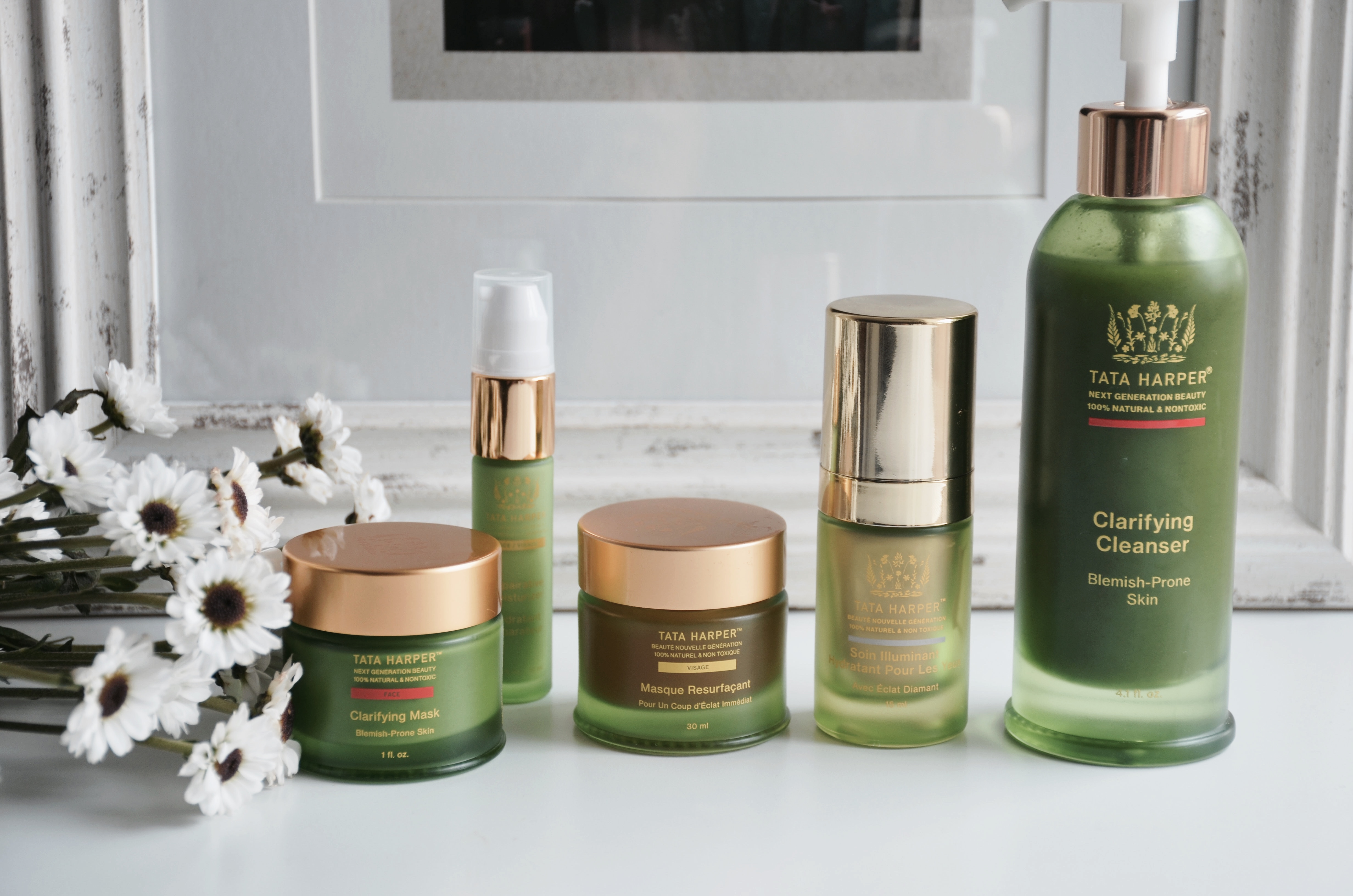 Another mask that is as amazing as the Resurfacing Mask, is the Clarifying Mask. It is formulated with AHA superfruit blend and quartz sand micro crystals that help with clearer complexion.
Ingredients:
-Alpha Hydroxy Acid Superfruit Blend: Provides chemical exfoliation to help minimize the appearance of blemishes and breakouts.
-Quartz Sand Micro-Crystals: Provide physical exfoliation to soften and smooth the look of the skin.
-Soothing Super Seed Blend: Helps calm and relieve the appearance of redness on the skin.
-Raw Honey Enzymes: Simultaneously moisturize and cleanse the skin, helping pores appear clear and clean.
How to use:
-Apply a thick layer on the face and neck, leave on for 15 to 20 minutes (watch the clock)! This mask won't dry.
-To remove, wet hands and massage the mask into the skin to activate Quartz Sand exfoliation.
-Once skin is thoroughly cleansed, rinse with warm water.
-Use one or two times per week.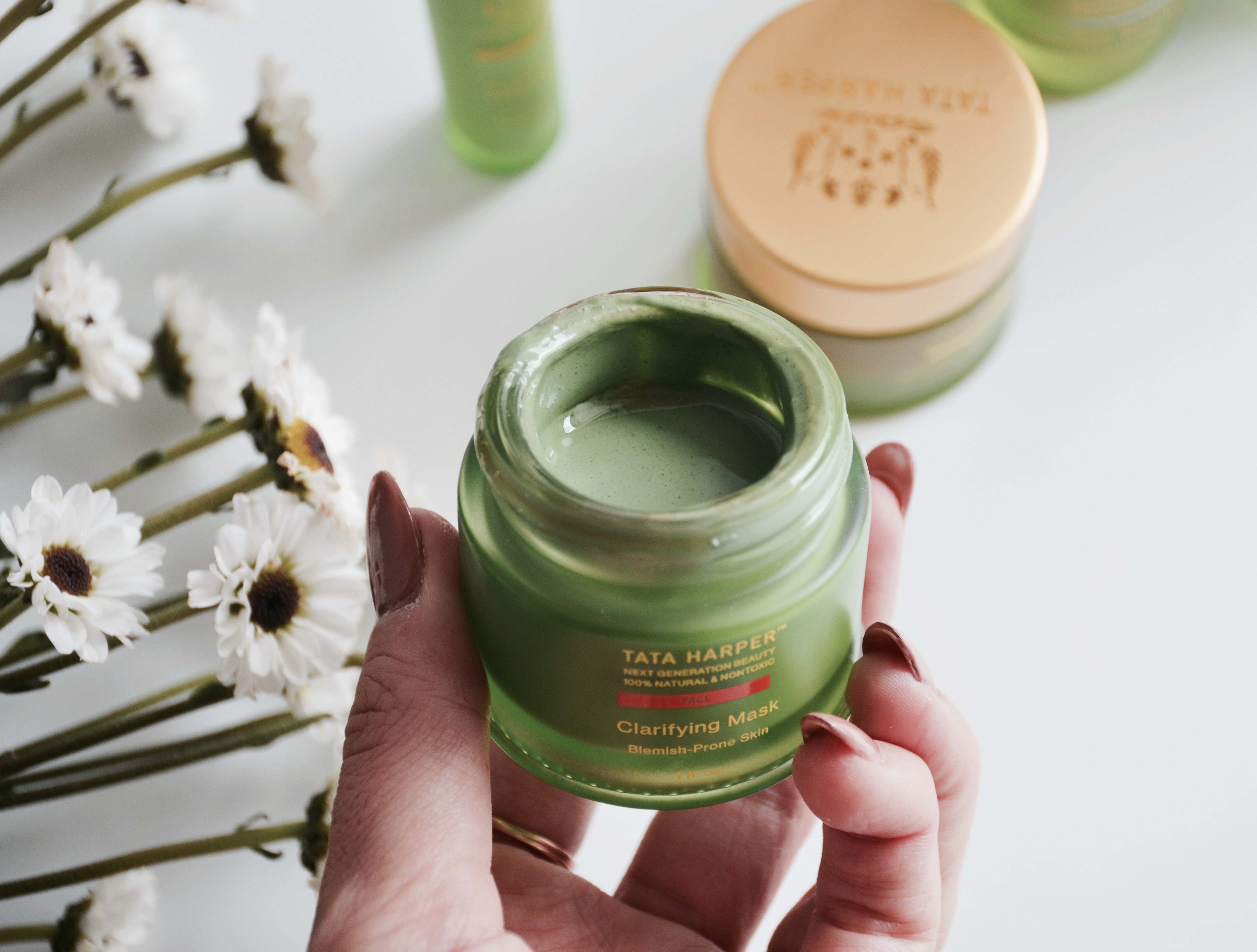 I don't have acne prone skin but I do have blackheads and the Clarifying Mask has helped a lot. After just one use, I noticed a clearer complexion and more even skin tone. The mask also helps with the appearance of pores (they are tighter after one use).
I love the Clarifying Mask as it is not stripping. My skin feels nourished after each use and baby soft. Highly recommend for any skin type.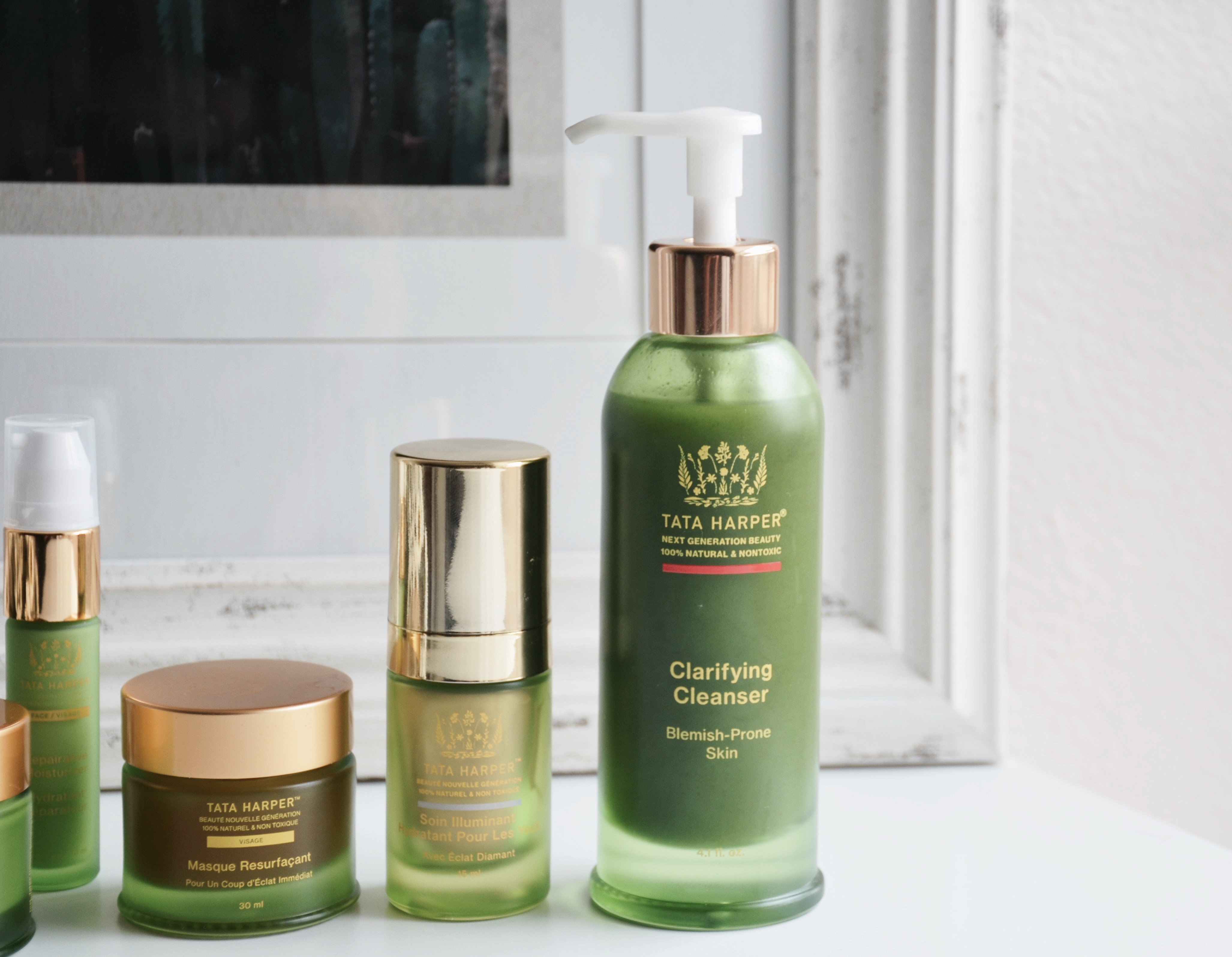 Tata's newest product, the Clarifying Cleanser has been my go to daily cleanser. At first when I read the claims, I was sure that this cleanser will not work for my skin. I have normal skin so I don't usually use cleansers that have oil control claims.
But to my surprise, the Clarifying Cleanser works amazing even if you have normal skin. Since using this cleanser I hardly get any breakouts. As I mentioned before I don't have acne prone skin but I do get the occasional breakouts around that time of the month (and they are one of those painful under the skin types). Well this month I didn't get any to my surprise.
Ingredients:
-Prickly Pear Flower Enzymes: Provide gently enzymatic exfoliation to encourage cell renewal and target blemishes to help clear buildup without irritation or over-drying.
-Wild-crafted Juniper Fruit: Helps balance oil and sebum without disrupting the natural pH-balance or over-drying for a healthy-looking, matte complexion.
-Chlorella: Helps nourish the skin to soothe redness and calm irritation; gives the formula its signature green color.
How to use:
-Apply onto dry skin.
-Massage two to three pumps onto face and neck, then rinse with warm water.
-Follow with essence.
-Use AM and PM.
I use the Tata Harper Clarifying Cleanser as a second cleanse or as a one step cleanse whenever I'm not wearing any makeup. The cleanser has a nice herbal scent and a little bit of lather. It is not drying or stripping and provides a cooling sensation which feels very refreshing in the morning. After each use my skin feels softer and smoother. You can also use the cleanser as a quick mask (just apply a layer and leave for 1-2 min).
Those are the three products that are must haves for me. I will repurchase all three when I run out and they are definitely going in my HG skincare products. They are three products that actually give results and I think they are priced reasonably for the quality that you are getting.
* PR samples include the Clarifying Mask and Cleanser. Resurfacing Mask purchased by me
SaveSaveSaveSaveSaveSave