I feel that when it comes to NYE makeup most of us go for something more dramatic than our Christmas makeup. Especially if I'm going out to a party I always like to wear some type of a smokey eye accompanied with a super nude lips.
There are no rules when it comes to makeup, you can go all out and do a smokey eye and a dark or red lip but I prefer to go all out on the eyes and go more neutral on the lips.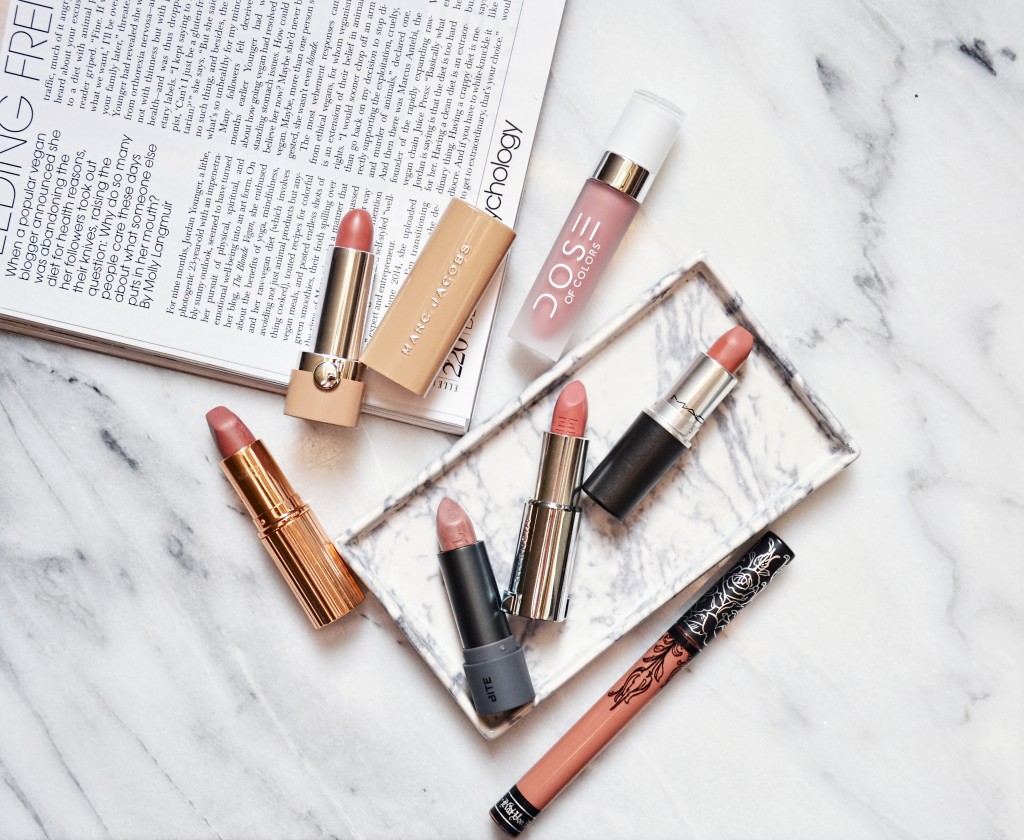 I still haven't decided what shade I'm going to wear but I wanted to share my nude lipstick picks and I'll probably pick one from the bunch on the day when I do my makeup.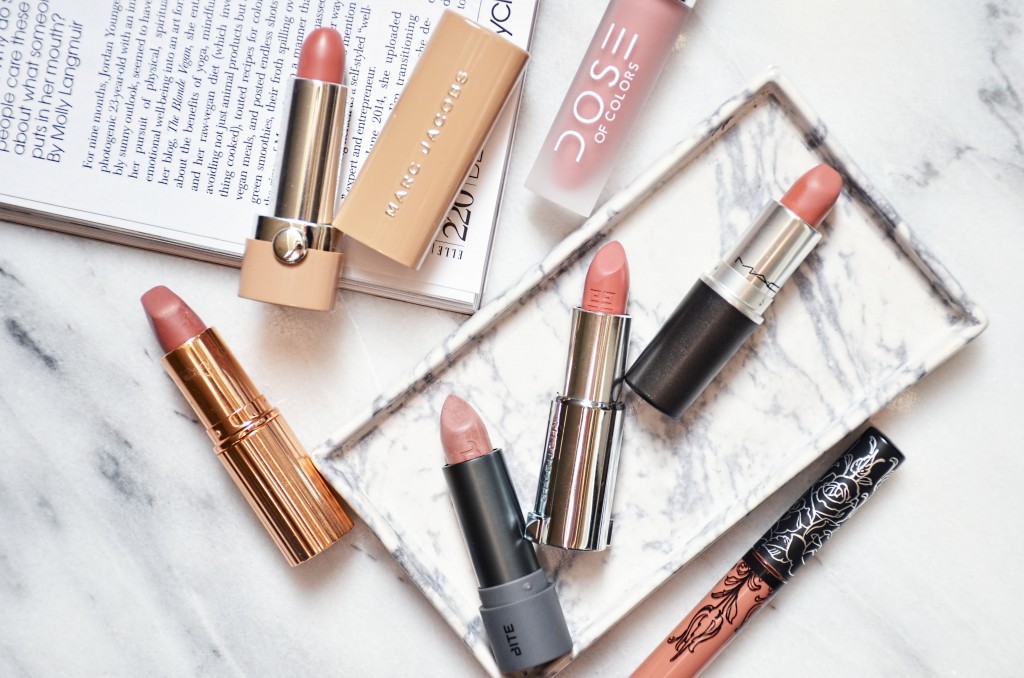 Charlotte Tilbury Matte Revolution Lipstick in Very Victoria – A beautiful cooler toned nude with a matte finish. The Matte Revolution lipstick do have a matte finish but they're so comfortable to wear and don't dry your lips.
Marc Jacobs New Nudes Sheer Gel Lipstick in Role Play – Described as a dusty rose this is one of my favorite darker nudes. This shade is actually my lips but better shade for me and oh so comfortable to wear. Don't let the name fool you this shade is anything but sheer.
Dose of Colors Liquid Lipstick in Stone – One of my first liquid lipstick that I've tried from Dose of Colors and I'm impressed. The formula is very comfortable to wear and the shade in Stone is a very unique cooler toned nude.
Bite Beauty Cava – Cava is the coolest of them all. It's a very nude lipstick with grey undertones which goes so well with a good dark smokey eye. The Bite lipsticks are very creamy and pigmented and are a treat to wear.
Givenchy Le Rouge in 106 Nude Guipure – A brownish nude pink with a creamy formula that lasts pretty well. These Givenchy lipsticks are as luxurious as you can get, the packaging is just beautiful.
Mac Velvet Teddy – An oldie but a goodie! Velvet Teddy used to be my go to nude shade but since I'm constantly testing other lipsticks I kinda forgot about it. It's a matte formula but it's comfortable to wear and I love the brown nude shade.
Kat Von D Everlasting Liquid Lipstick in Bow N Arrow – This is one of my favorite nudes! It's a beige nude that actually appears a little darker on my lips than in the tube. It's a great long lasting nude lipstick choice that will not budge all night.
What will be your shade choice for lipstick on NYE? Do you plan your makeup look ahead of time?