To accompany the new Ultra HD Invisible Cover Foundation, Make Up For Ever just released their new Ultra HD Concealers. There are ten available shades, five which are meant for correcting and five for concealing.
The concealers feature an Anti-Dark Circle Complex with radiance booster and support collagen to refresh the under eye area. It claims to fill in and smooth out fine lines and because the formula is infused with Pure Focus Pigments it helps with reflecting light.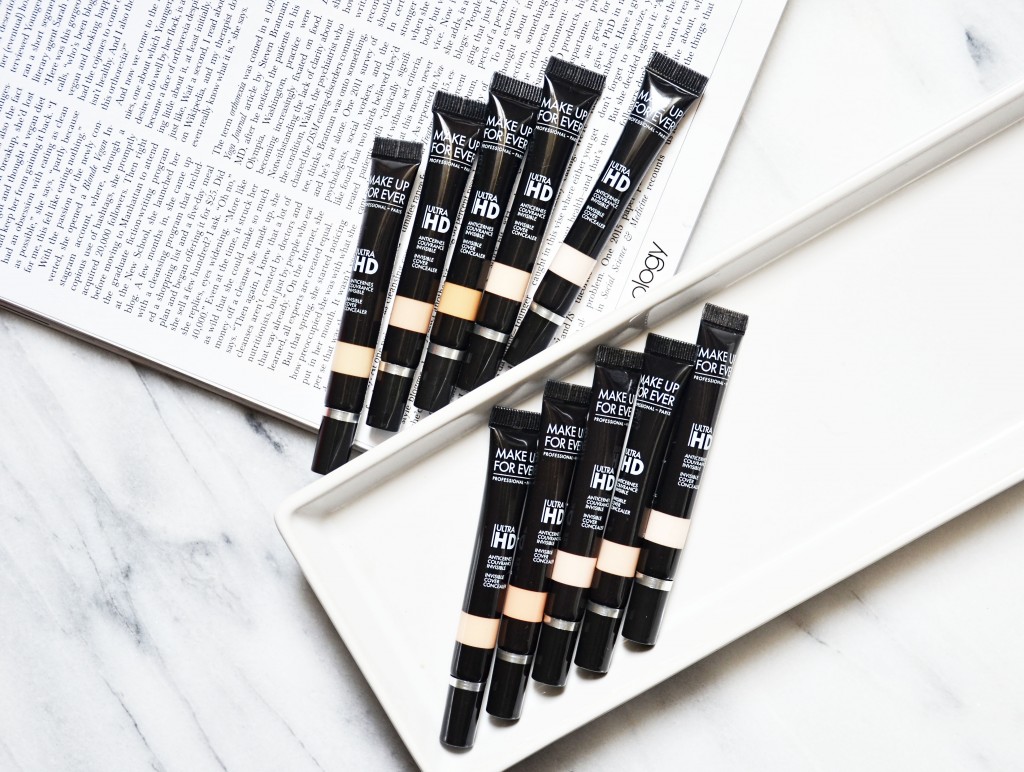 Application tips from the MUFE team:
"Tilt your head down and look straight into the mirror to see where you need coverage. Apply Ultra HD Concealer directly to the darkest areas. For additional coverage, first apply in a color correcting peach shade to the darkest part of your undereye circles, followed by a concealer shade."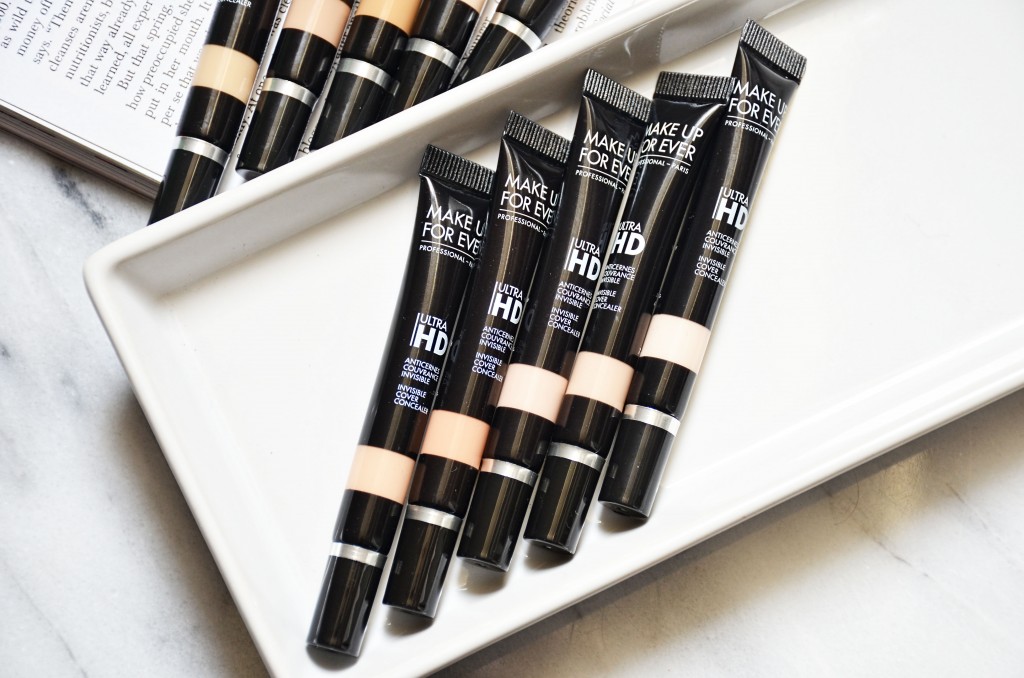 The concealers are settled in a slim squeeze tube that's very sleek and the perfect size for travel. You get 0.23 oz of product which is a very generous size. For comparison the Urban Decay Naked concealer has 0.16 oz of product and the Nars Radian Creamy Concealer has 0.22 oz of product and both are a little more in price.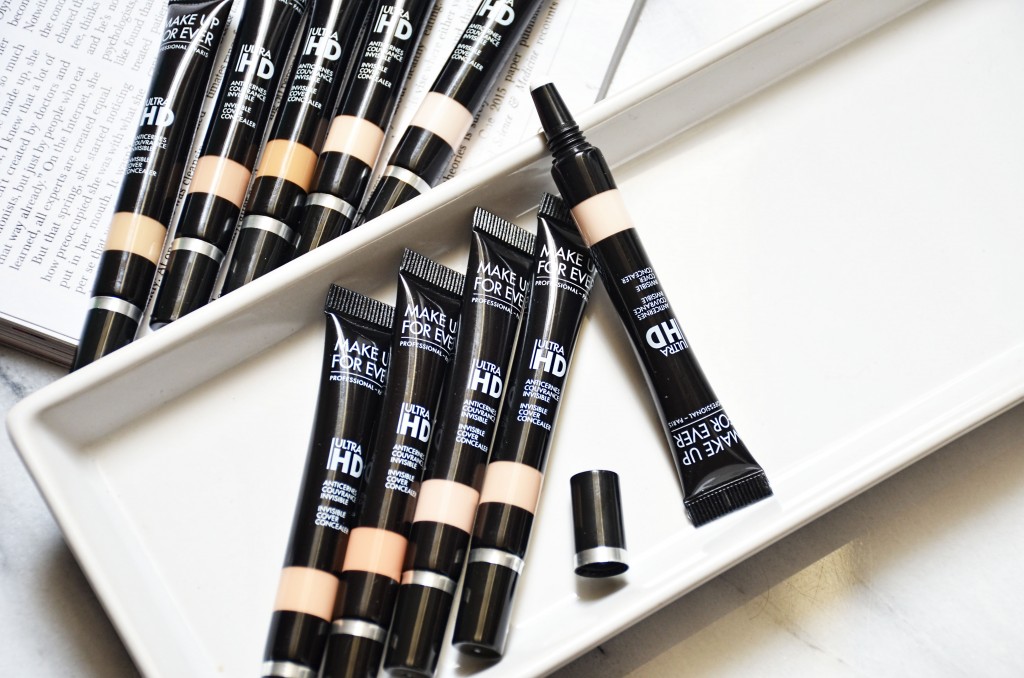 The five color correcting shades are:
R20: Light 
R22: Light to Medium 
R30: Medium 
R32: Medium to Tan 
R40: Tan
The other five concealer shades are:
Y21: Light 
Y23: Light to Medium 
Y31: Medium 
Y33: Medium to Tan 
Y41: Tan 
The correcting shades are with peach undertones and meant to neutralize dark circles and the concealer shades help with brightening the under eye area.
The formula of the concealers is very creamy and extremely pigmented. I only need a dot under each eye to cover and conceal my under eye area. The consistency reminds me a little bit of the Urban Decay Naked concealer which is a big favorite of mine. The formula is creamy and hydrating but as soon as you set it with a powder it doesn't crease or settle in to fine lines.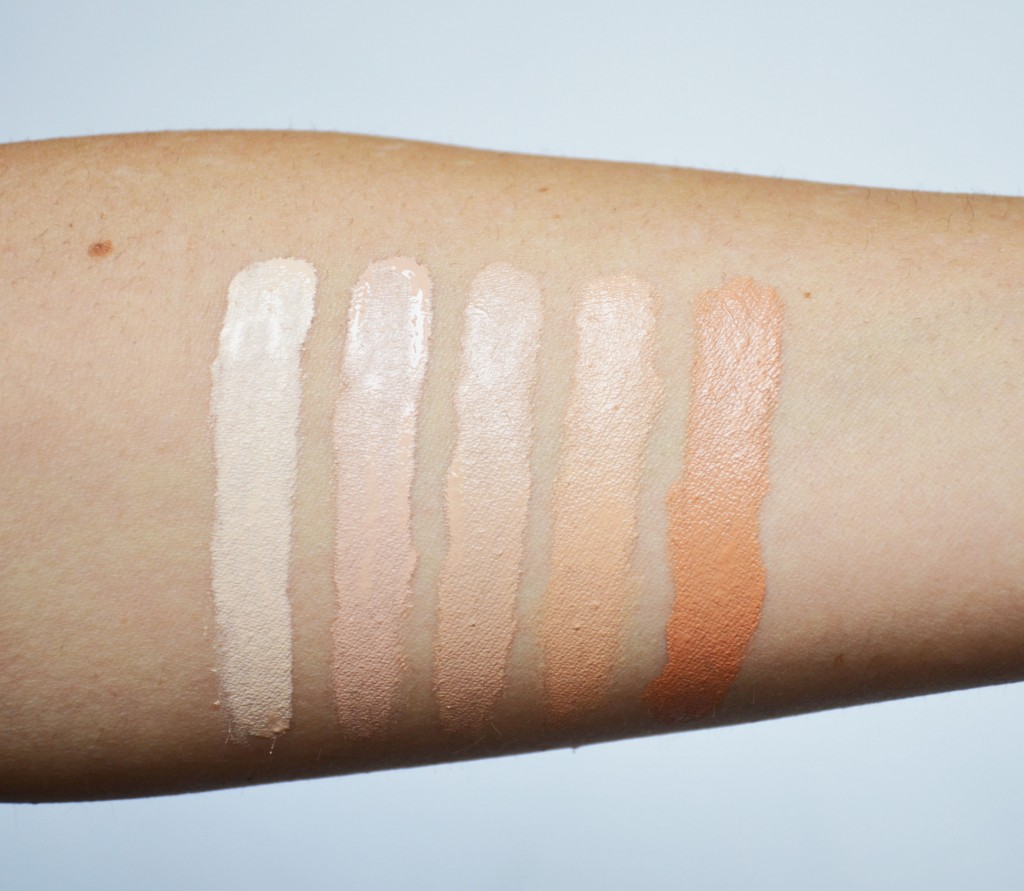 Swatches of the Make Up For Ever Ultra HD concealers in the correcting shades L to R: R20, R22, R30, R32, R40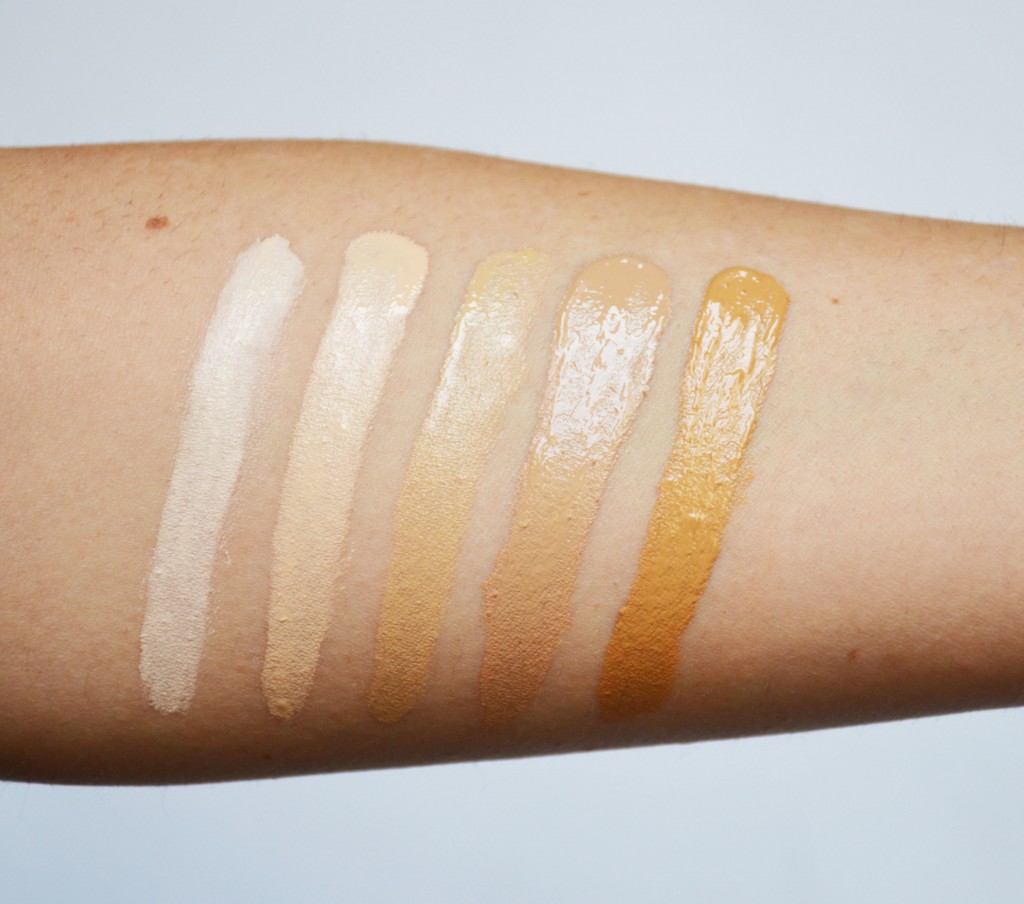 Swatches of the Make Up For Ever Ultra HD Concealers in the concealing shades L to R: Y21, Y23, Y31, Y33, Y41
For shade reference my skin tone is slightly lighter because of winter so it's light to medium and I'm currently the shade Y315-Sand in the Make Up For Ever Ultra HD Foundation. I use R22 to correct my dark circles, I get the most darkness in the inner corners of my eyes and then I follow up with Y23 to add some brightness under my eye area. I like my under eye area brighter than my foundation but not very bright, maybe a shade or two lighter than my foundation. I also use Y31 to conceal any blemishes and imperfections that I have and the concealers work great for that too. They're not heavy duty and thick so if you have a lot of blemishes you'll probably need something thicker like the Make Up For Ever Full Cover Concealer.
Kudos to Make Up For Ever for coming out with a great concealer that will probably be my staple in my base routine. I like a good creamy concealer and the Make Up For Ever Ultra HD concealer is awesome, it's hydrating but also provides enough coverage to make your face look flawless.
*Big thanks to the Make Up For Ever team for sending me all ten shades of the Ultra HD Concealers to test out. As always all opinions are my own.