Bronzer is the one product that I never skip on when I do my makeup. I can use concealer as foundation, use cream blush as lipstick and even eyeshadow, but when it comes to bronzer, I think you can't really replace it with other products. A good bronzer gives life and makes my complexion look healthier and just beautiful. I prefer bronzers that give a subtle glow on the skin during summer but I also use some of them even in winter.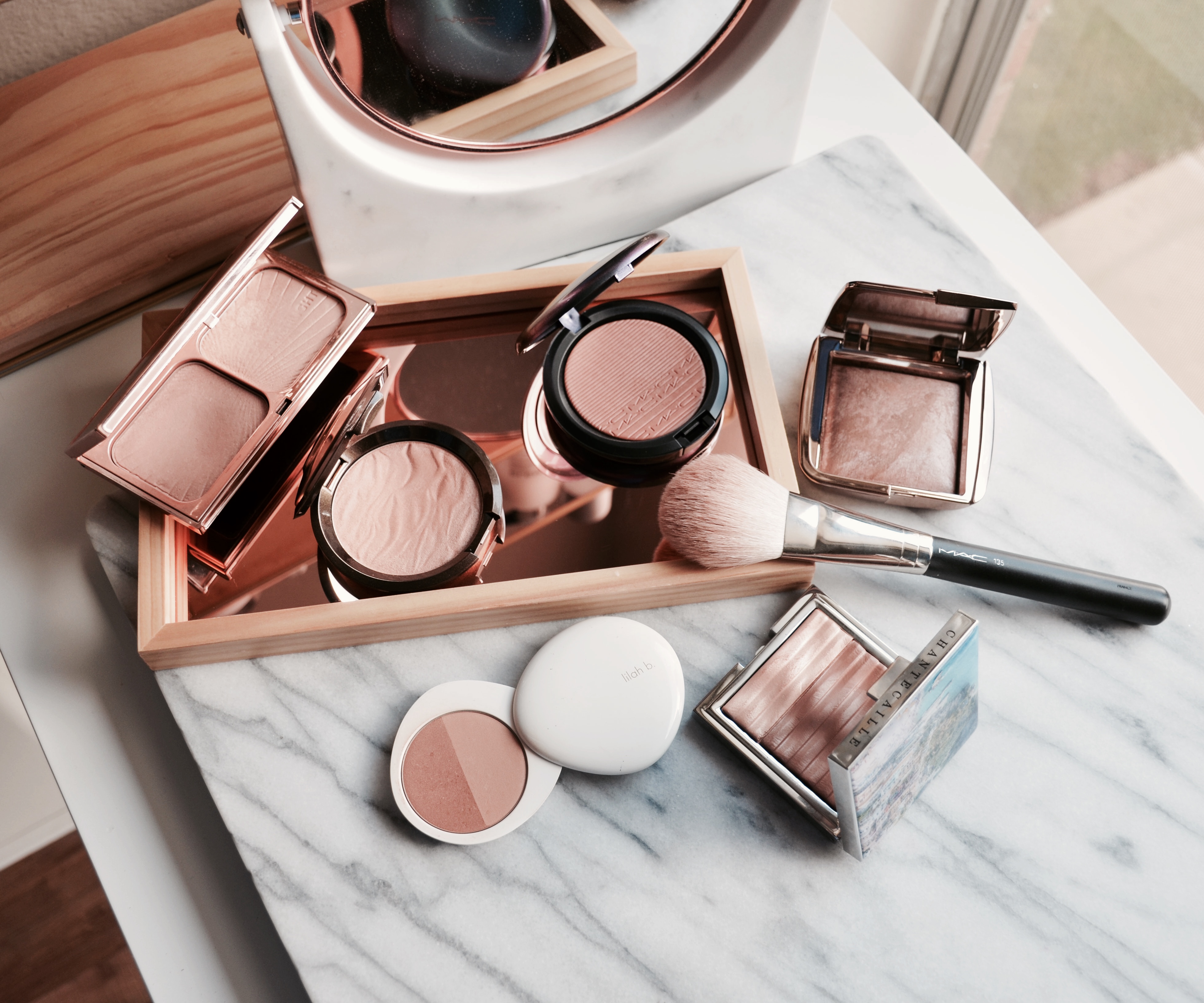 These are some of my favorite glowy bronzer formulas and compacts that I reach for during the summer months.
Charlotte Tilbury Filmstar Bronze & Glow Light/Medium – This is hands down, my most used palette from the brand. Both the bronzer and highlighter are the perfect shades for light to medium skin tone. The bronzer has a subtle glow that is nothing over the top and the shade is that in between shade of not too warm but also not too cool tone. It is one of those shades that is good for both contour and bronzing up the face. If you were thinking what to get from the brand, this is the palette I would recommend to anyone.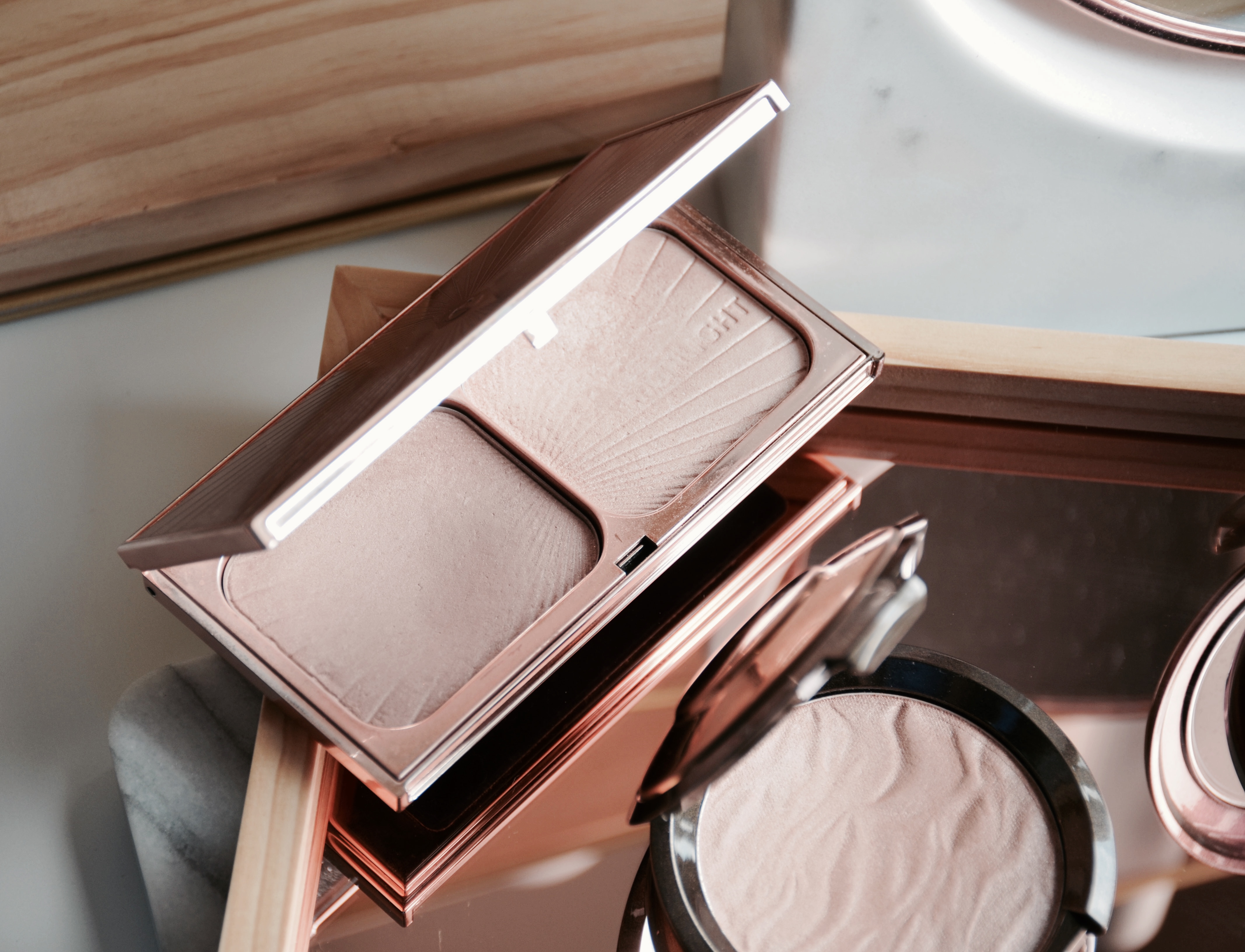 Becca Sunlit Bronzer – I use both Capri Coast and Bronzed Bondi when I'm tanner. The formula of these is just amazing. It has enough pigment and gives a beautiful bronzed glow on the skin without any noticeable shimmer. The look that I'm getting with the Sunlit Bronzer is that, I just came from the beach and I got slightly burned (in a good way) look. Love it!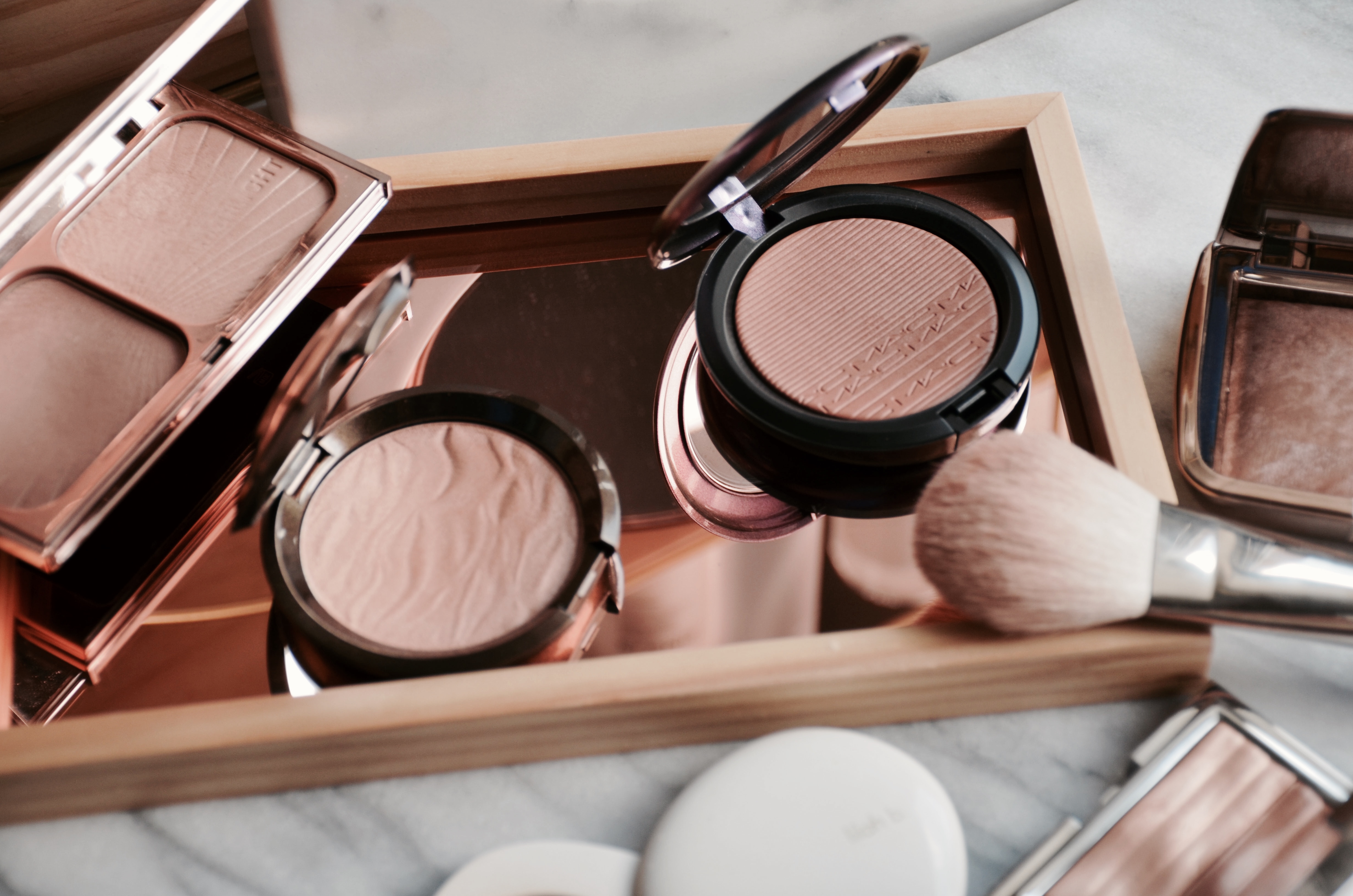 Mac Extra Dimension Bronzing Powder in Delphic – A unique gel to powder formula that is super smooth and never powdery. The shade in Delphic is described as a coppery bronze with gold sparkles and it is good for medium skin tones and up. It is a glowy bronzer but doesn't have any visible shimmer both in the pan and when applied on the skin. The shade is quite warm but doesn't appear orange on my medium skin tone. It's a limited edition shade and part of the Mirage Noir Collection so if you wanted to grab it just be aware that it will not be around forever.
Hourglass Ambient Lighting Bronzer – The glowiest of them all. This formula is well worth the higher price point. The bronzers feel luxurious and never powdery or fake on the skin. Hourglass has four available shades  but my most used shade is Luminous Bronze Light which is a medium bronze shade infused with Luminous Light Powder. It gives a candlelit warmth on the skin without any visible shimmer. If you like to look like a bronzed goddess, this is the bronzer to get.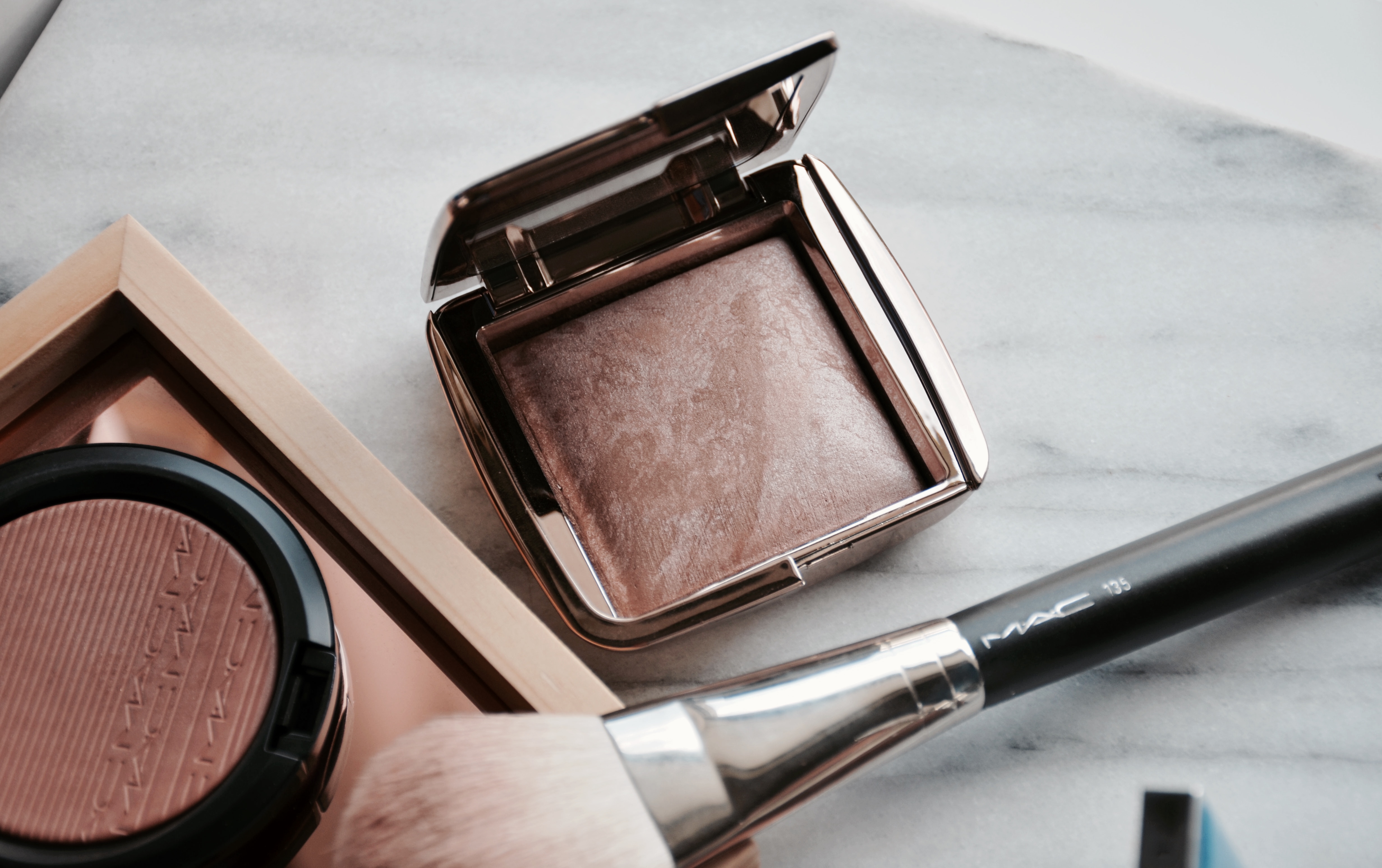 lilah b. Bronzed Beauty Bronzer Duo – This is a newer bronzer for me and it was a love at first use. First, the packaging is on another level stunning. The compact feels heavy in the hand and the minimal design resembles white pebbles on the beach. The bronzer comes with two shades, one lighter matte shade that is good for contouring, and the other darker shade with shimmer, meant for bronzing. I don't use the shades individually but use them swirled together. The shade gives a beautiful subtle bronzed glow on the skin and the formula is buildable. The shade is on the lighter side so it will suit fair to medium skin tones.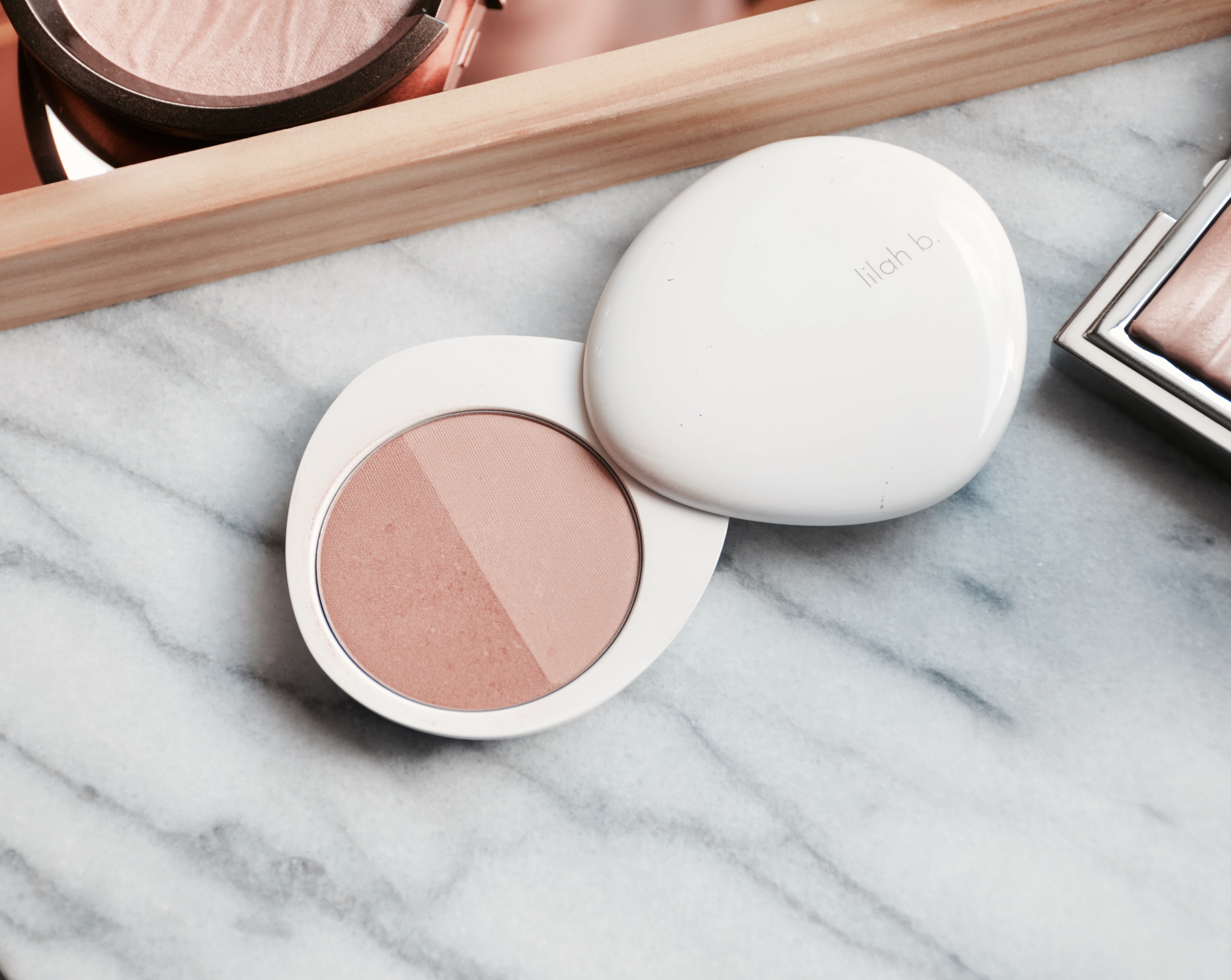 Chantecaille Sirena Bronzer & Highlighter Duo – The fanciest of them all, this bronzer comes with a highlighter that you can use individually but also mix with the bronzer to get a glowier formula. The formula feels like a gel to powder and appears very smooth on the skin. It is a buildable bronzer but since the shade is also on the lighter side, it will suit people that are up to medium skin tone. I did a whole review for the Chantecaille Summer Collection so you can check out more photos of this beautiful bronzer here.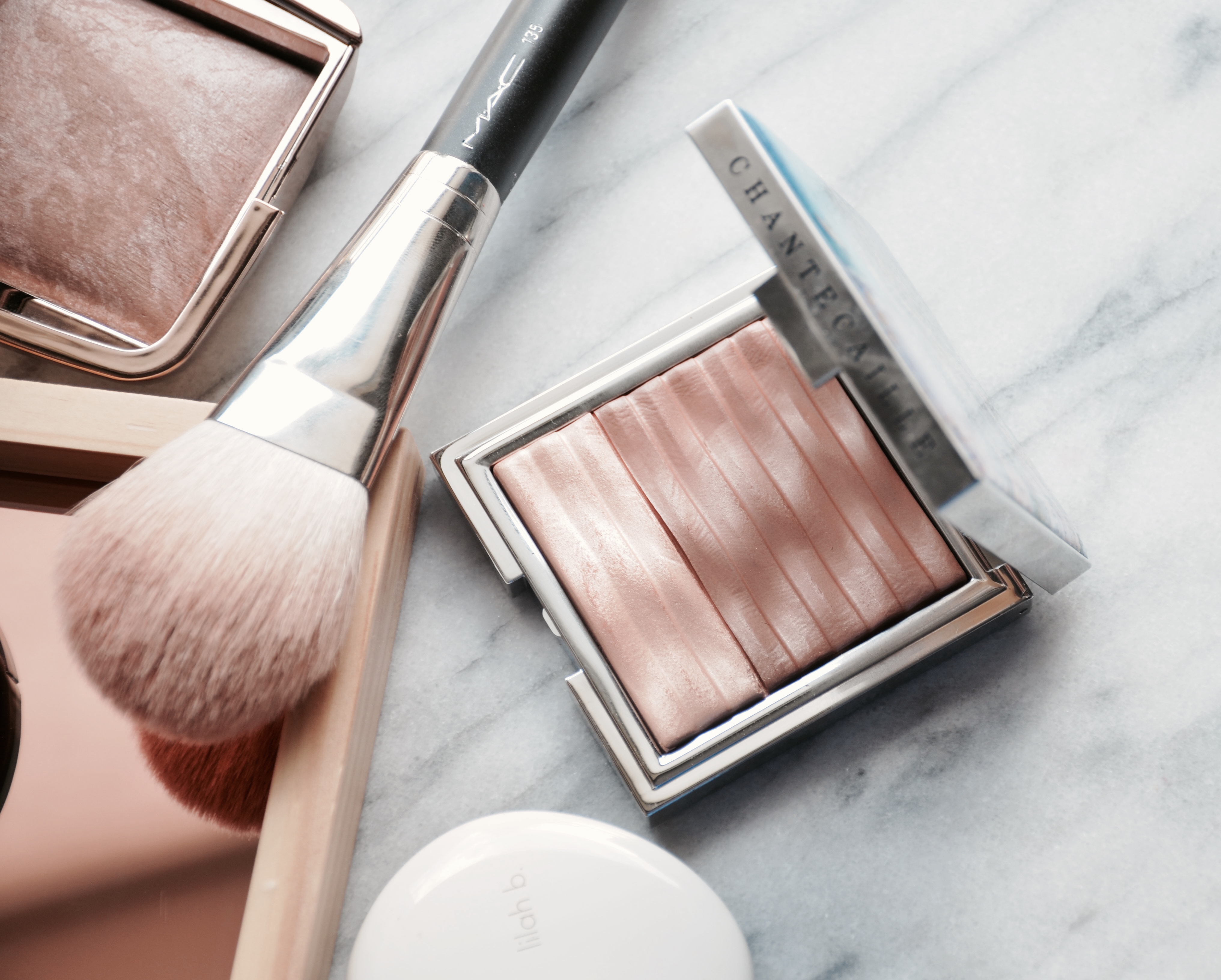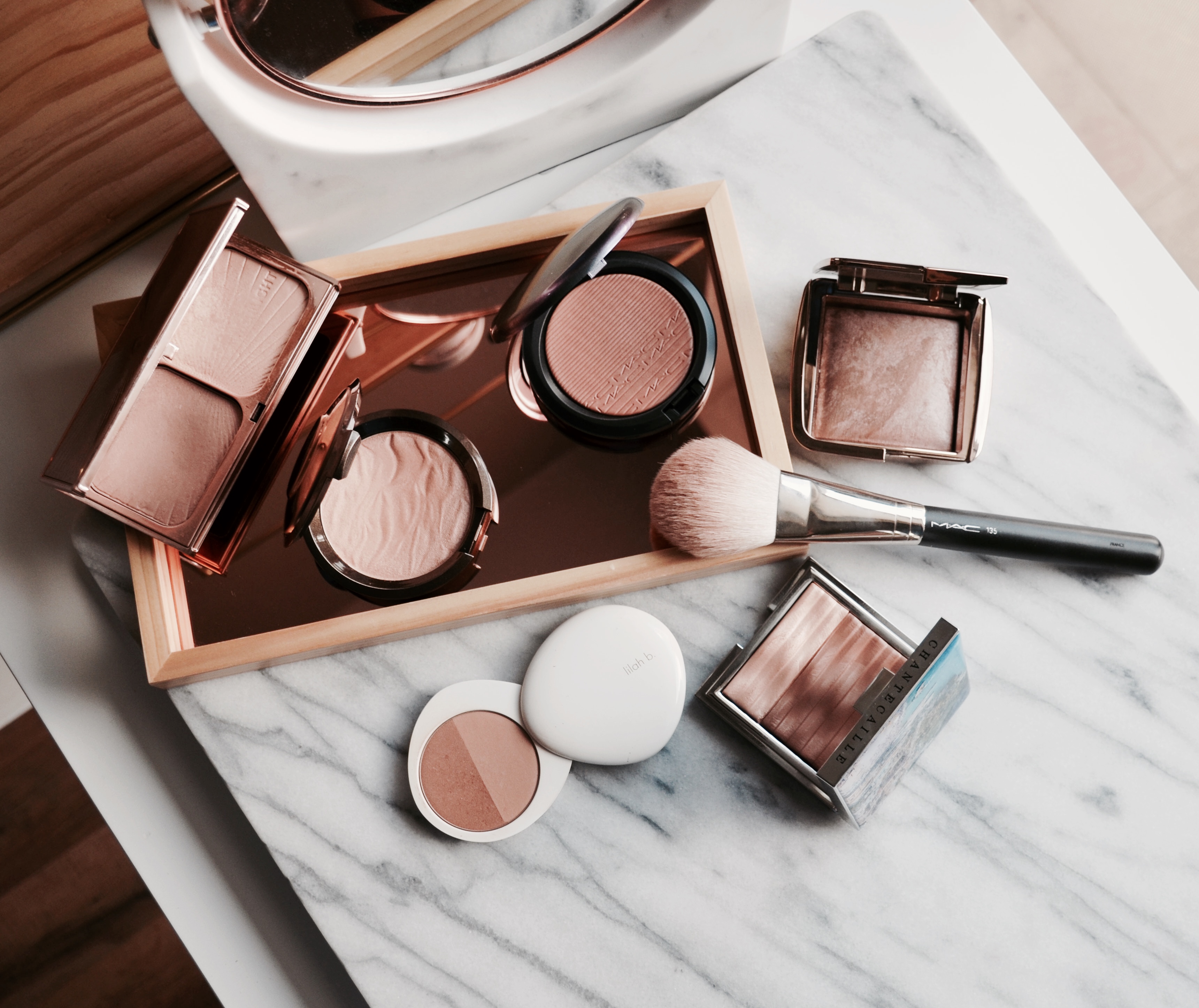 As for application, my most used bronzer brush is the Mac 135 Synthetic Large Flat Powder Brush. It is hands down, the best bronzer brush that I have in my collection that applies every bronzer that I mention here seamlessly.
What is your favorite bronzer that has a glowy finish? I am always looking to try new formulas so definitely let me know if you have any recommendations in the comments below.