Stila Magnificent Metals Glitter & Glow Liquid Eyeshadows are long-wearing liquid glitter eyeshadows. They come in two finishes, a glitter and metallic. The glitter finish shades come in variety of neutrals and earthy tones. The metallic finish shades were released as part of their summer collection and are all duo-chrome shades.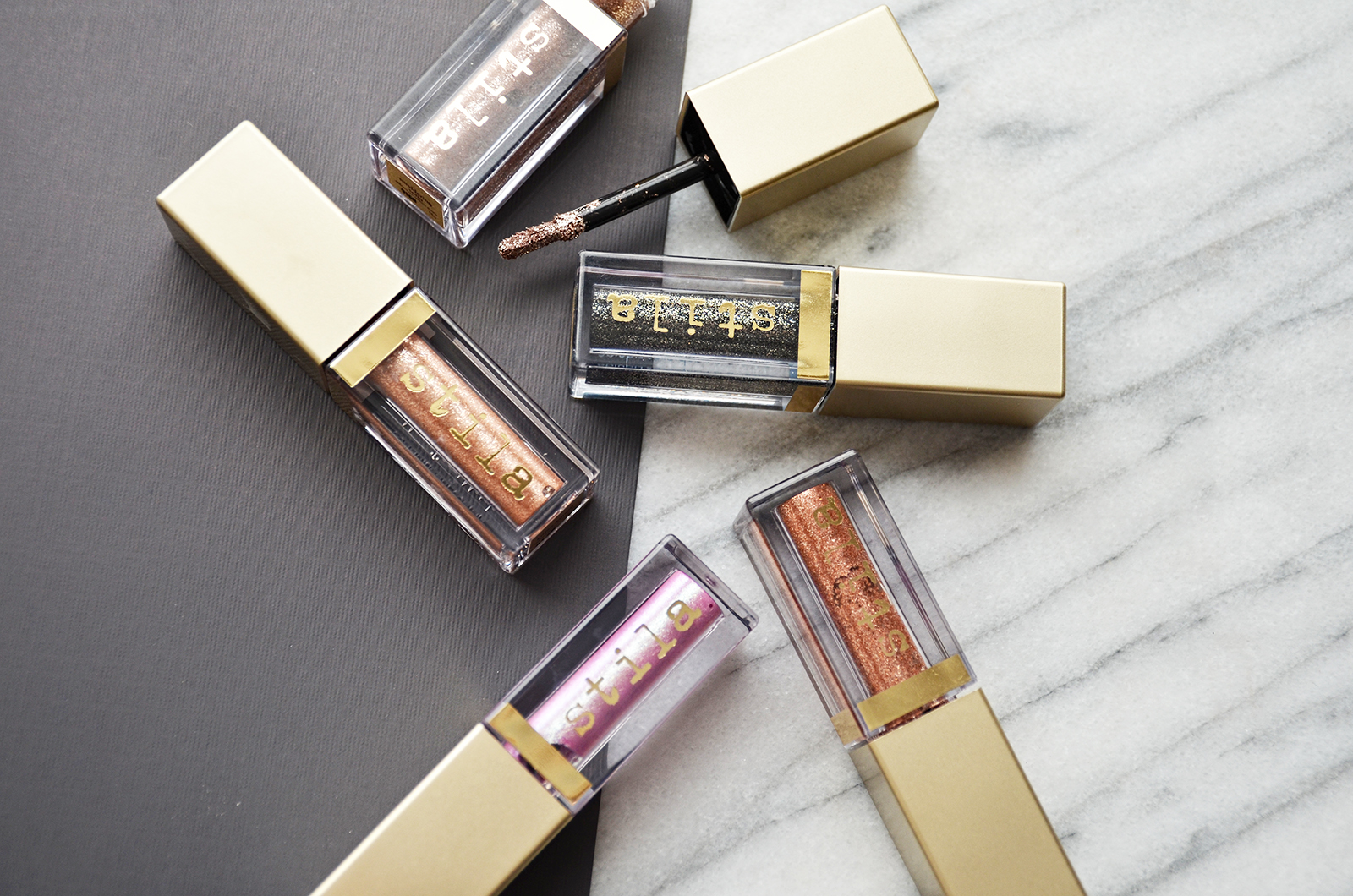 If you remember, Stila had glitter eyeshadows in pots that came with a primer that was supposed to hold the glitter in place. I think I had two shades from those and as much as I loved them, it was a little too much work to apply them. Well the new Magnificent Metals Glitter & Glow Liquid Eyeshadows give the same finish but they are an all in one product. You basically get the glitter and the bonding liquid that keeps the glitter in place in one.
I can't resist anything glittery and glowy so I picked up 4 shades. I'm not someone who wears glitter every day but for special occasion and nights out with the girls, I love to wear sparkle.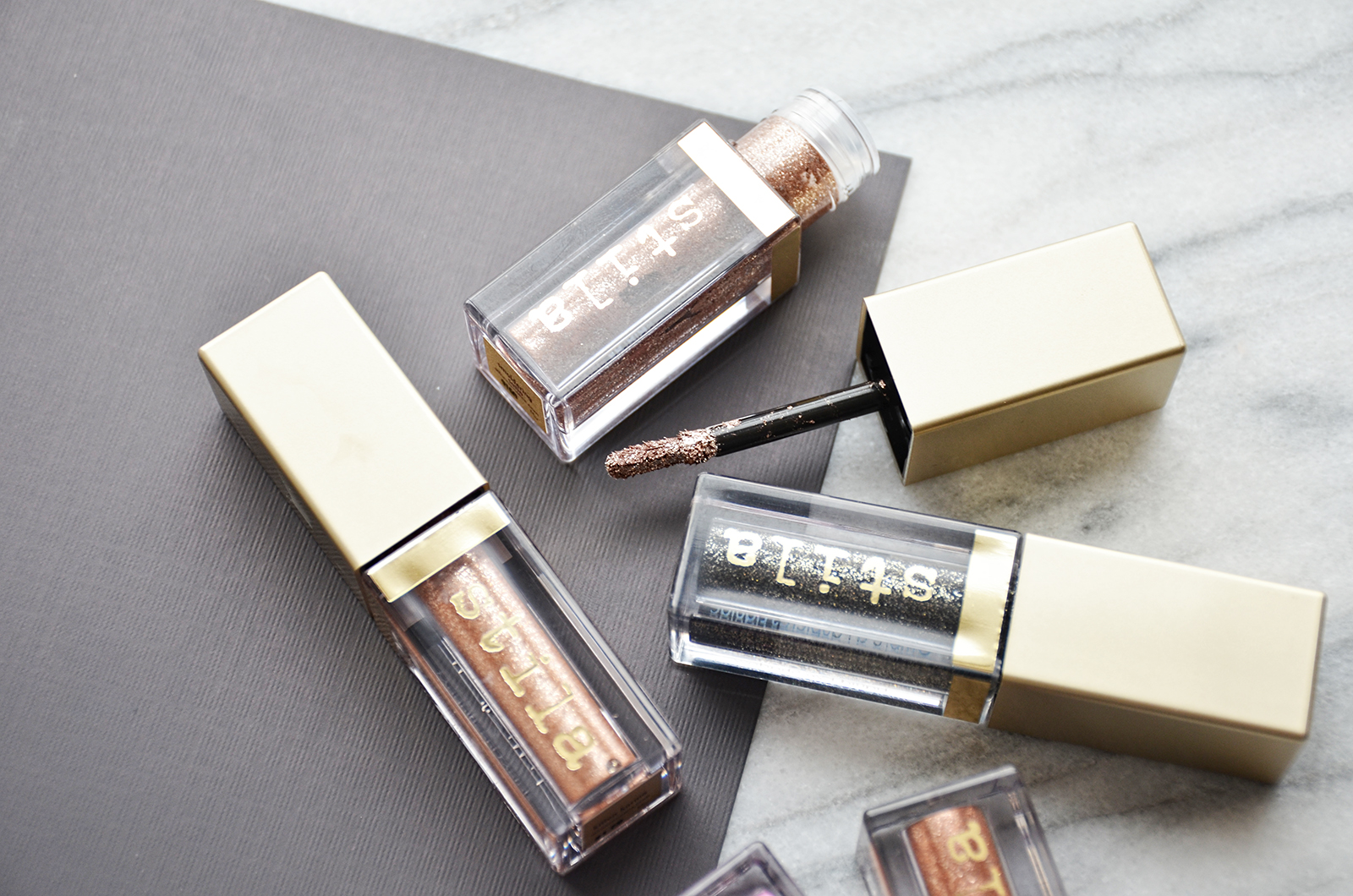 From the website:
Magnificent Metals Glitter & Glow Liquid Eyeshadow is a long-wearing, sparkle eyeshadow with the perfect blend of pearl and glitter to leave your eyes with incredible luster and shimmer. With its uniquely lightweight, water-infused texture, it glides on effortlessly, then dries down smoothly, locking in maximum sparkle with minimal fallout for elevated eye looks.
The formula of the liquid glitters is amazing. There are the first glitter product that I've tried that has minimal fallout. And the fallout doesn't happen with application, you just get couple of specks through the day which is very minimal.
When it comes to application, they are a little bit tricky. The doe foot applicator is great for precise application but for blending you either use your fingers and just dab the product or use a flat synthetic brush. If you use a blending brush, you will get glitter all over your face. As with every glitter eyeshadow you would not use a fluffy blending brush all over it.
What I do is, I apply either a cream eyeshadow in the crease or use a powder eyeshadow that's good as a transition crease color and then go with the liquid glitter. The eyeshadows are very pigmented so you only need one layer to achieve that liquid metallic finish.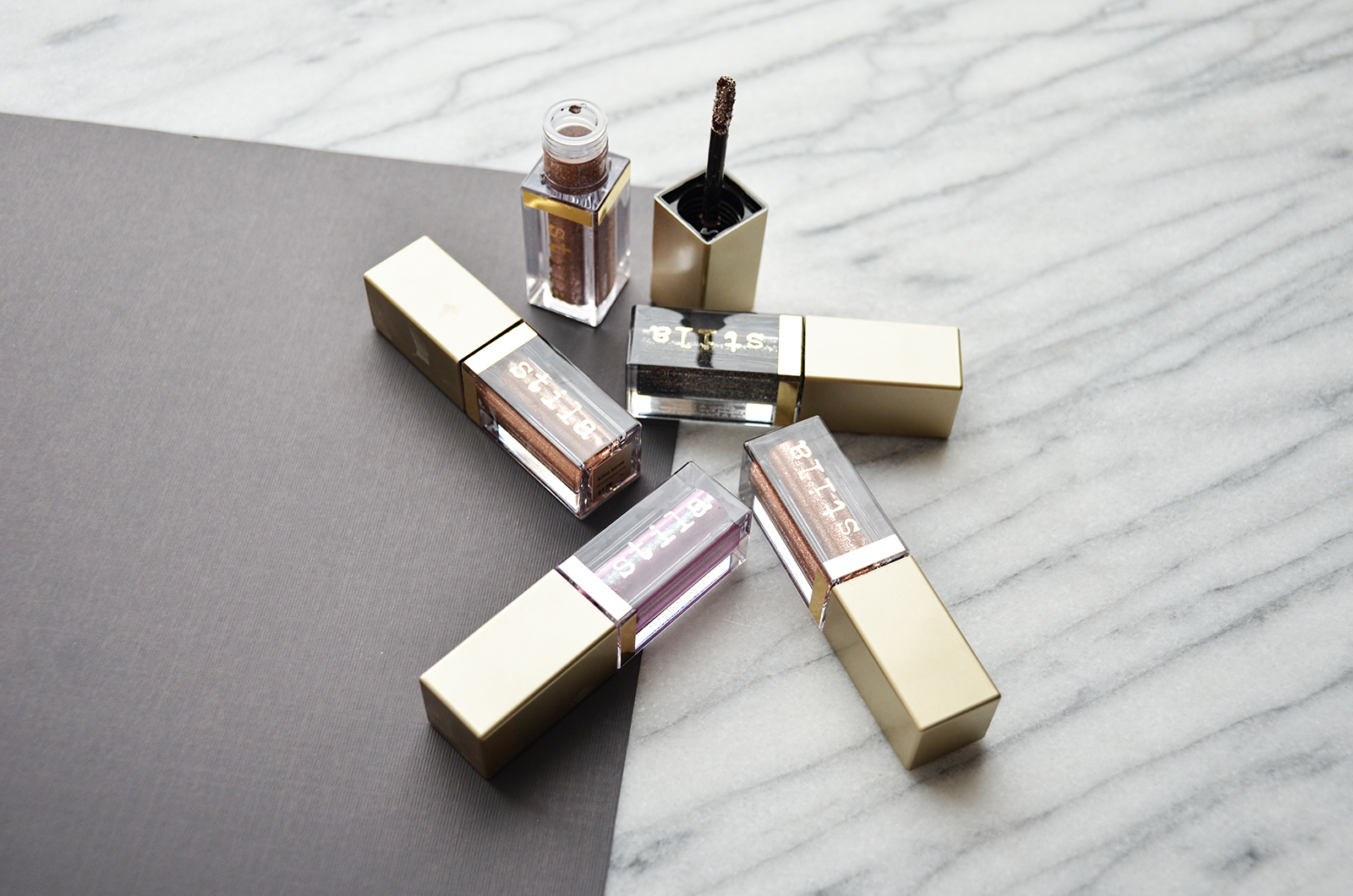 Regarding the shades, I picked up the shades in:
Kitten Karma (champagne with silver and copper sparkle)
Smoldering Satin (deep tan with silver sparkle)
Bronzed Bell (bronze with silver sparkle)
Sunset Cove (pink with gold shift)
Molten Midnight (black with silver and gold sparkle)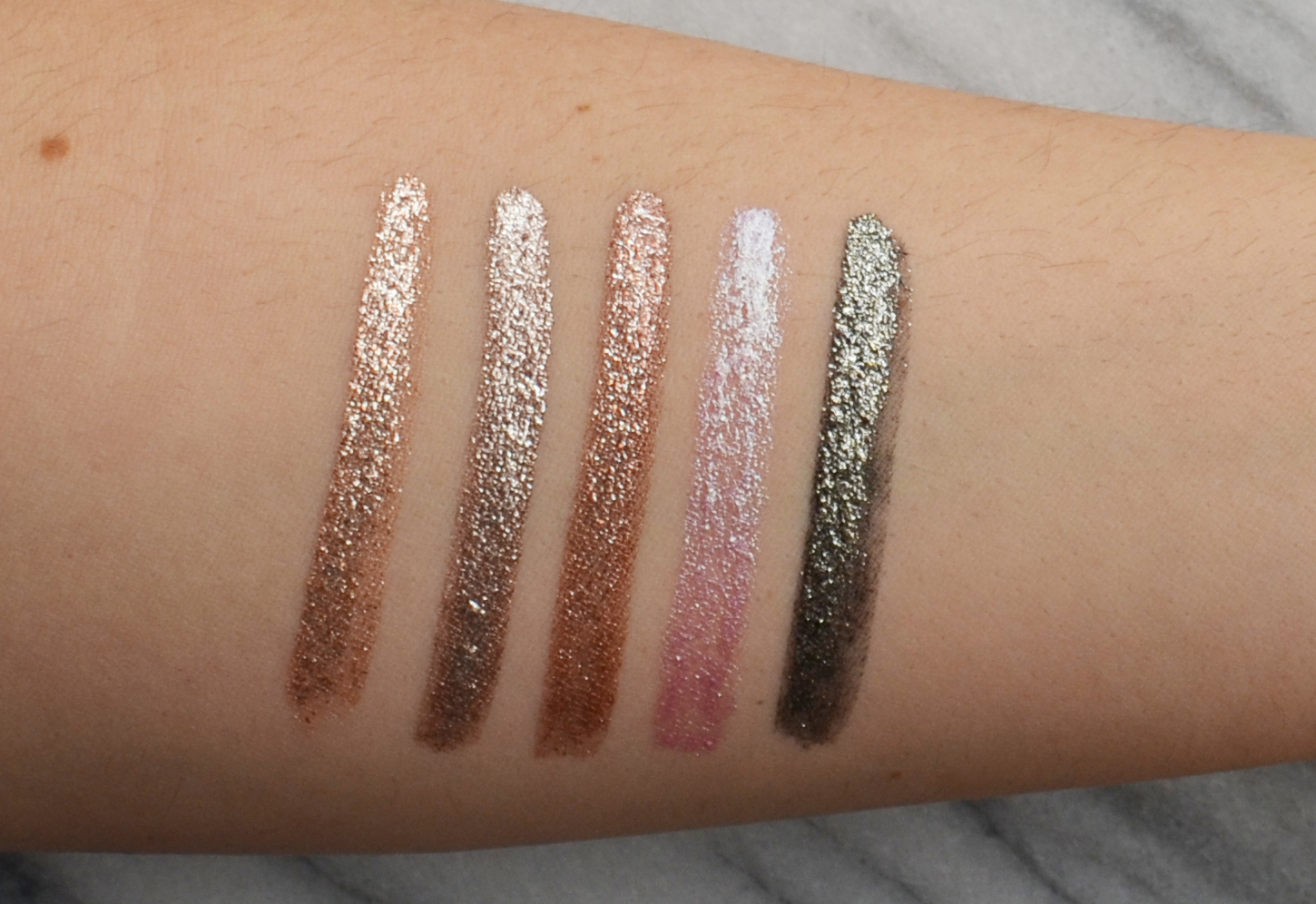 Swatches L to R: Kitten Karma, Smoldering Satin, Bronzed Bell, Sunset Cove, Molten Midnight
As you can see by the swatches Sunset Cove looks a little different from the rest just because the finish is different. Since it has a metallic finish it doesn't appear as glittery as the rest. It also took me two swipes to achieve the same coverage as the rest which were done with one swipe.
Bottom line, I really like the Stila Magnificent Metals Glitter & Glow Liquid Eyeshadows. If you love glitter and sparkle I would say get a shade or two. I don't think these make for great every day eyeshadows (except if you wear glitter on daily basis) but they give a beautiful and unique finish on the eyes for special occasions.