Tom Ford is back with his signature 2017 Summer Soleil Collection. In his style, this year's summer collection is also packaged in white and gold. From highlighter to blush duos and new formulated bronzers, the collection is the image of summer. Every year I pick up one or two pieces from the collection that stand out to me. This year I decided to try his new bronzer and I also picked up one of the Clutch Size Lip Balms.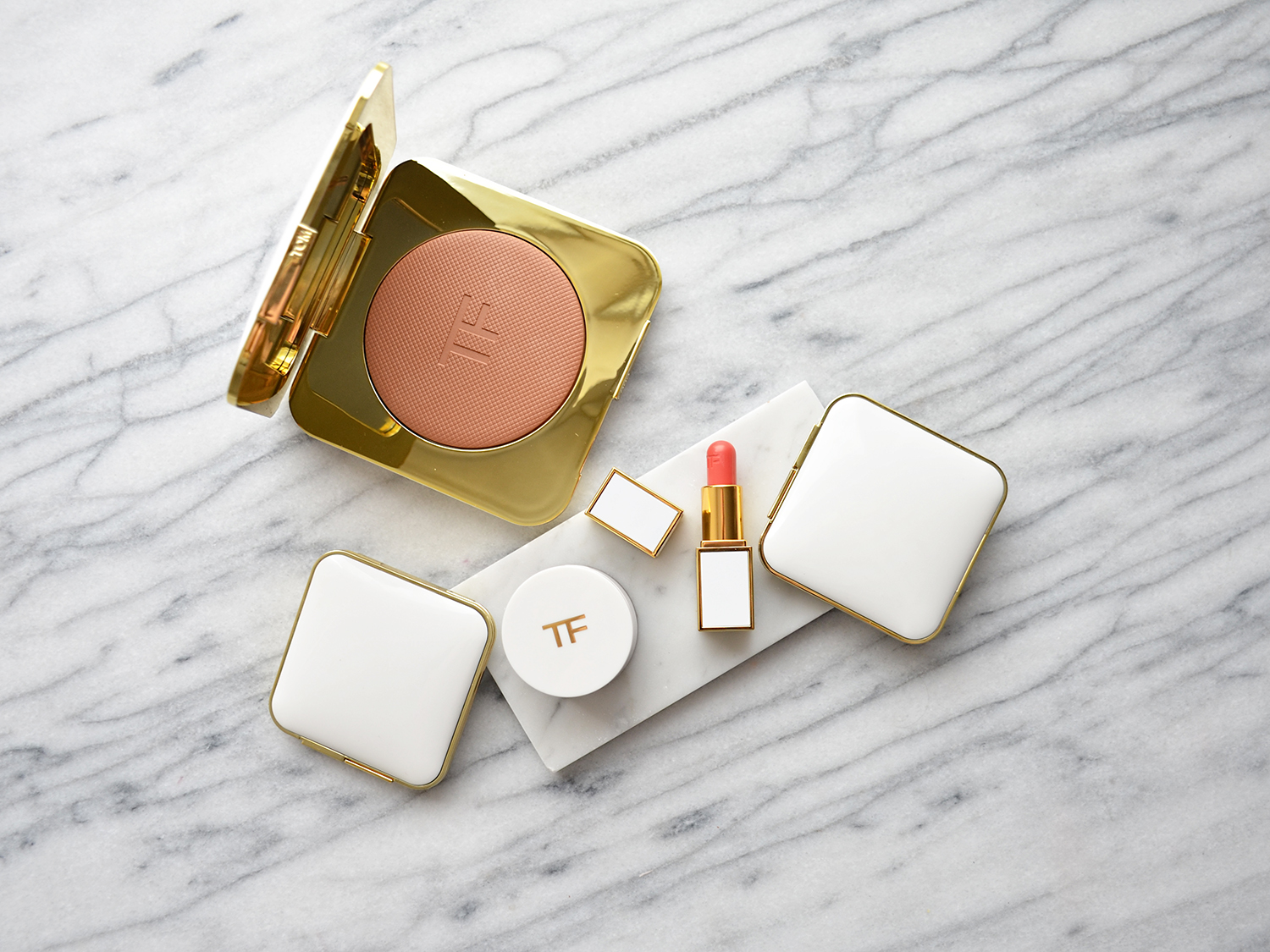 This line also has a beautiful highlighter duo which I might pick up later on, but otherwise I think I picked good when it comes to the product selection.
The Ultimate Bronzer was made with a combination of liquid and powder technology. It gives the skin silky, non-drying buildable color and a beautiful bronzed glow. The line has 3 available shades and I decided on Gold Dust. This shade is described as a golden shade with shimmer but the shimmer is not noticeable neither in the pan or on the skin.
The bronzer swatches warmer when you swatch it on your hand. But when applied on the skin, it gives a beautiful warm glow to the skin which looks like second skin. You can't really over do it when it comes to this bronzer. It blends so beautifully on the skin and gives you that J Lo bronzed glow that everyone wants.
The formula and feel of the bronzer actually reminds me of the MUFE Pro Bronze Fusion Bronzers. It has the same feel to the touch and it also gives the same natural finish on the skin which I love.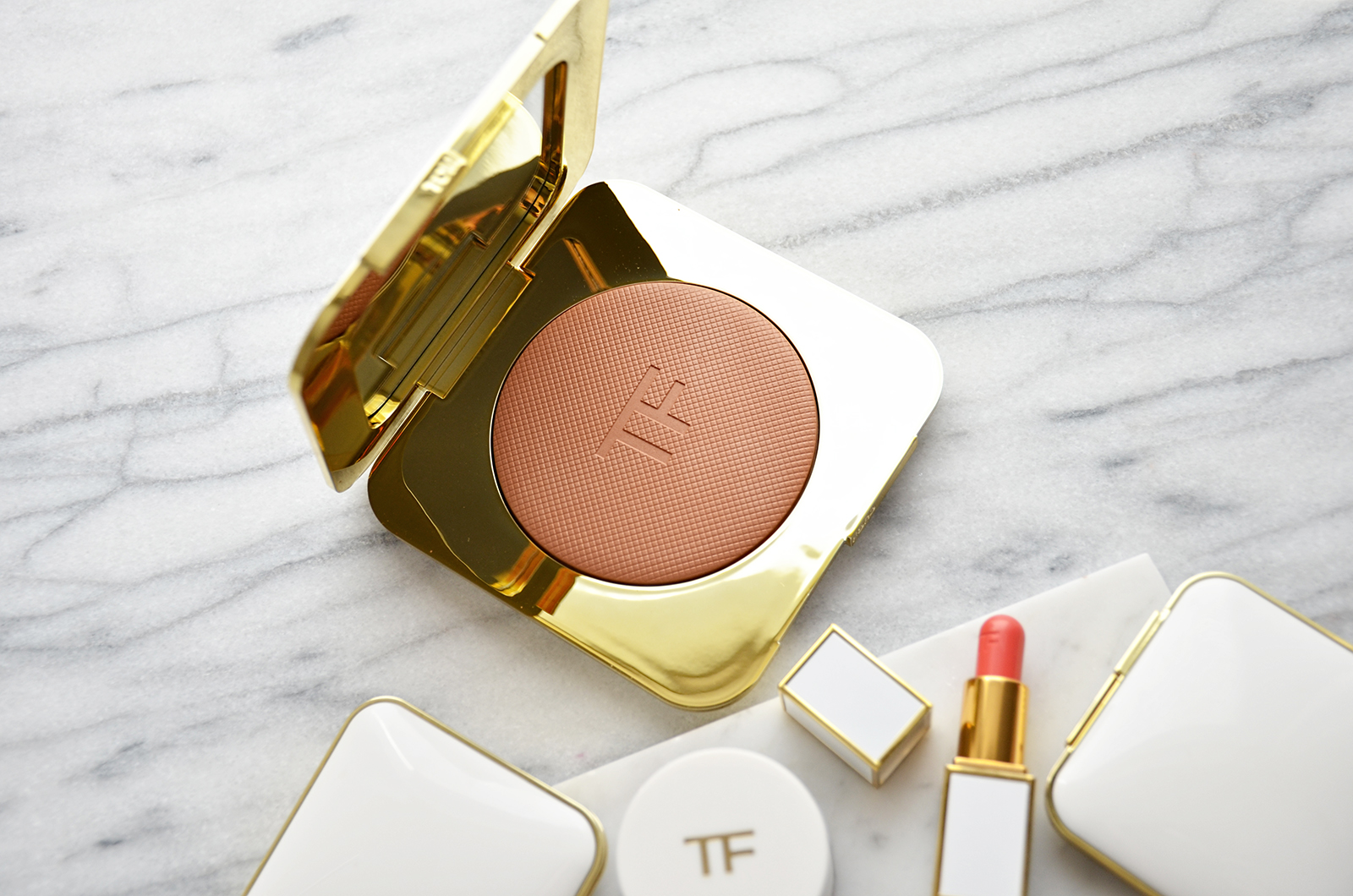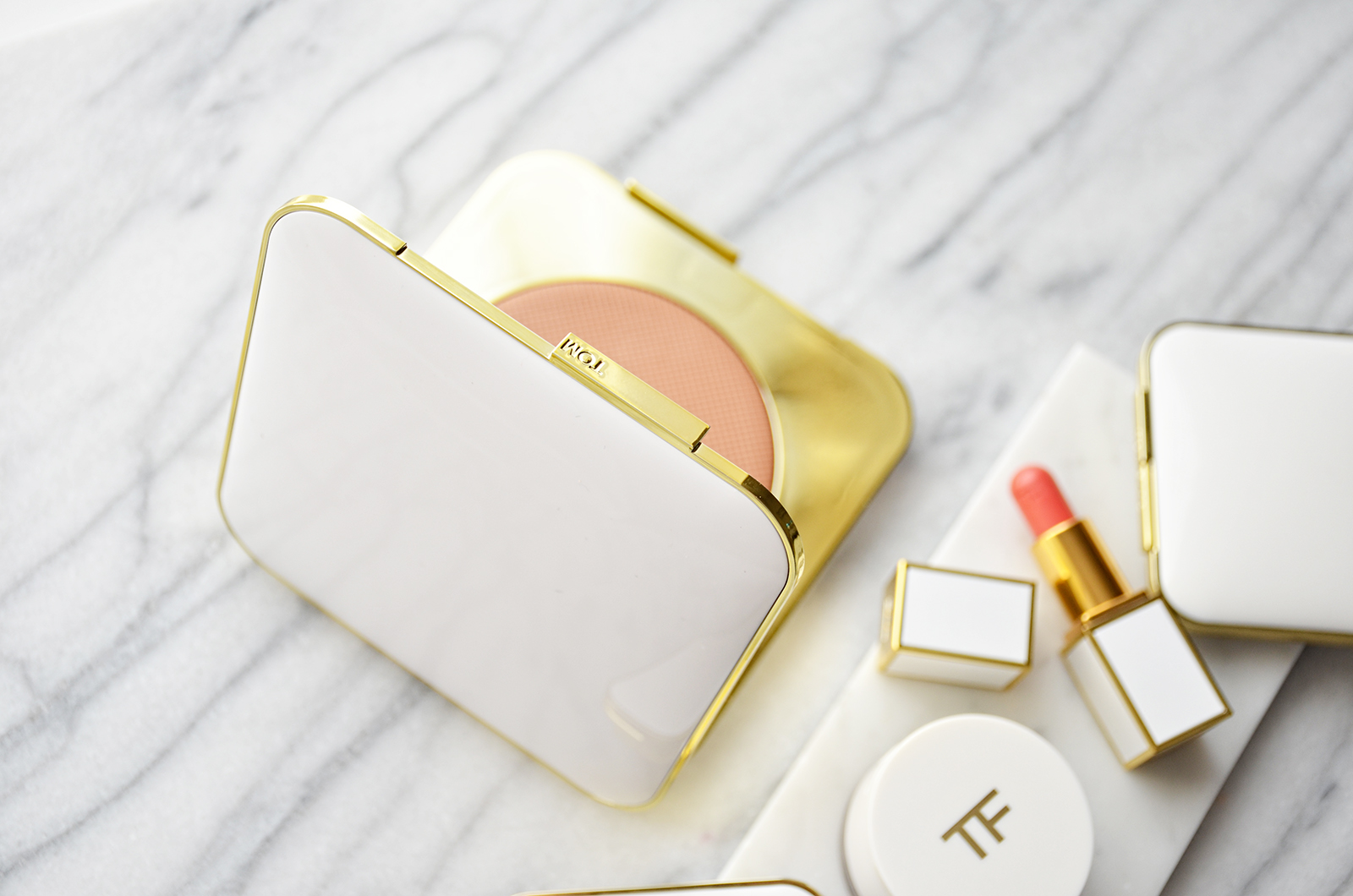 I also want to mention that the pan of The Ultimate Bronzer is huge. You get 0.74oz of product which compared to your standard 0.28oz bronzer is a lot of product. So you get your money's worth in my opinion. Especially if you find a shade that you will use every day, it's well worth the investment.
The Clutch-Size Lip Balm is on the other hand a treat. It's basically a tinted luxury lip balm. I picked up the shade in L'odissea which is a beautiful sheer coral shade. The formula feels very nice on the lips but it doesn't last long which is expected. I don't think this is a must from the collection but I do love the design of the packaging and the formula of the lip product.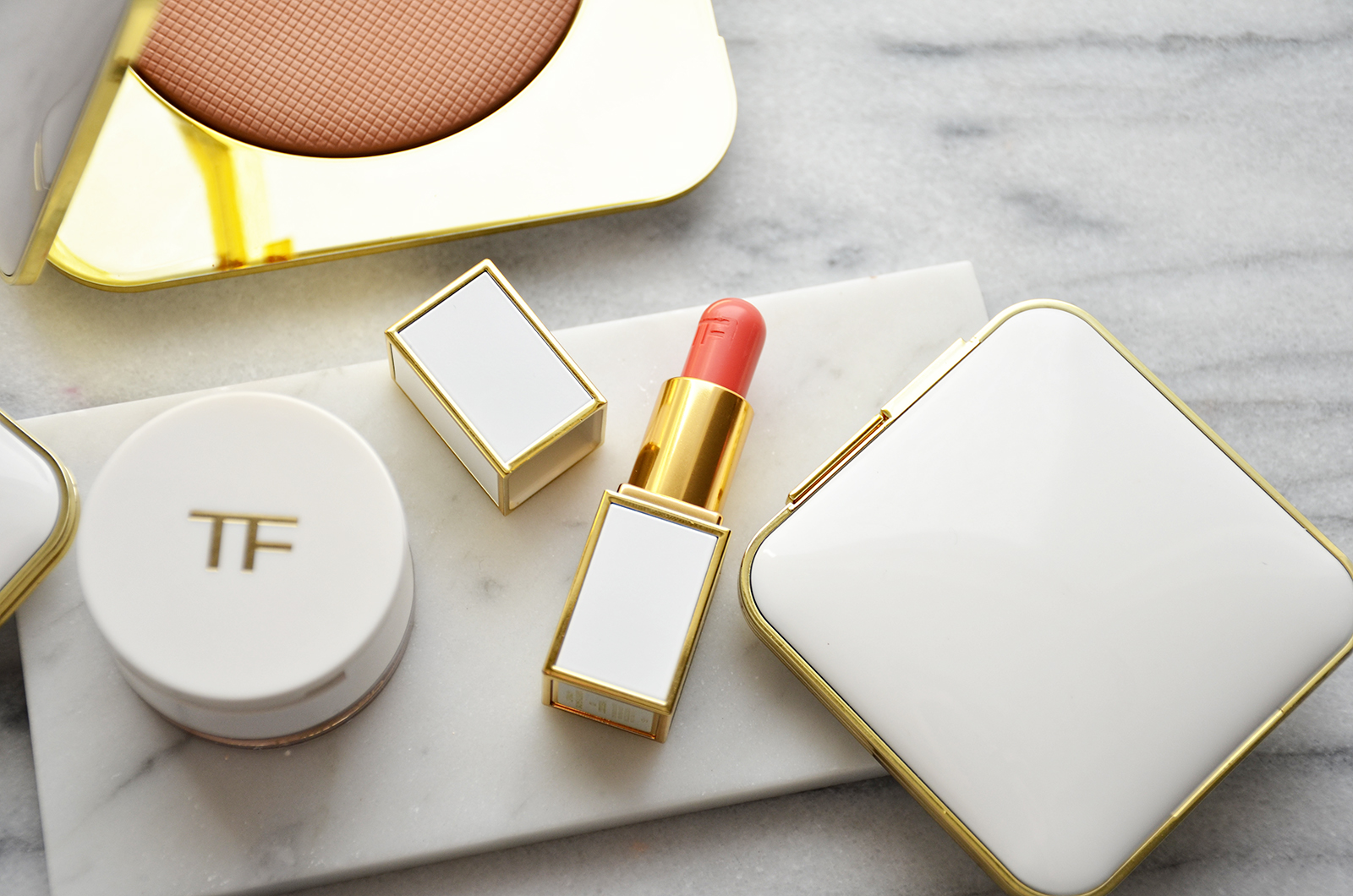 I recently also picked up one of Tom Ford's Cream and Powder Eye Color in Naked Bronze. He did release two new shades with the new collection but I didn't think they would suit me that well so I picked up a bronze shade that I know I will love.
Naked Bronze comes with a deep bronze cream eyeshadow and gold glitter on the top. It's one of the most beautiful bronze eyeshadows I've seen. The formula is super pigmented and blends effortlessly and most importantly, the cream eyeshadow doesn't crease or budge all day.
What I love about this shade is that you can wear it on it's own as a one swipe cream eyeshadow but when you add the shimmer on top, it gives an almost wet eye look effect that's perfect for nights out.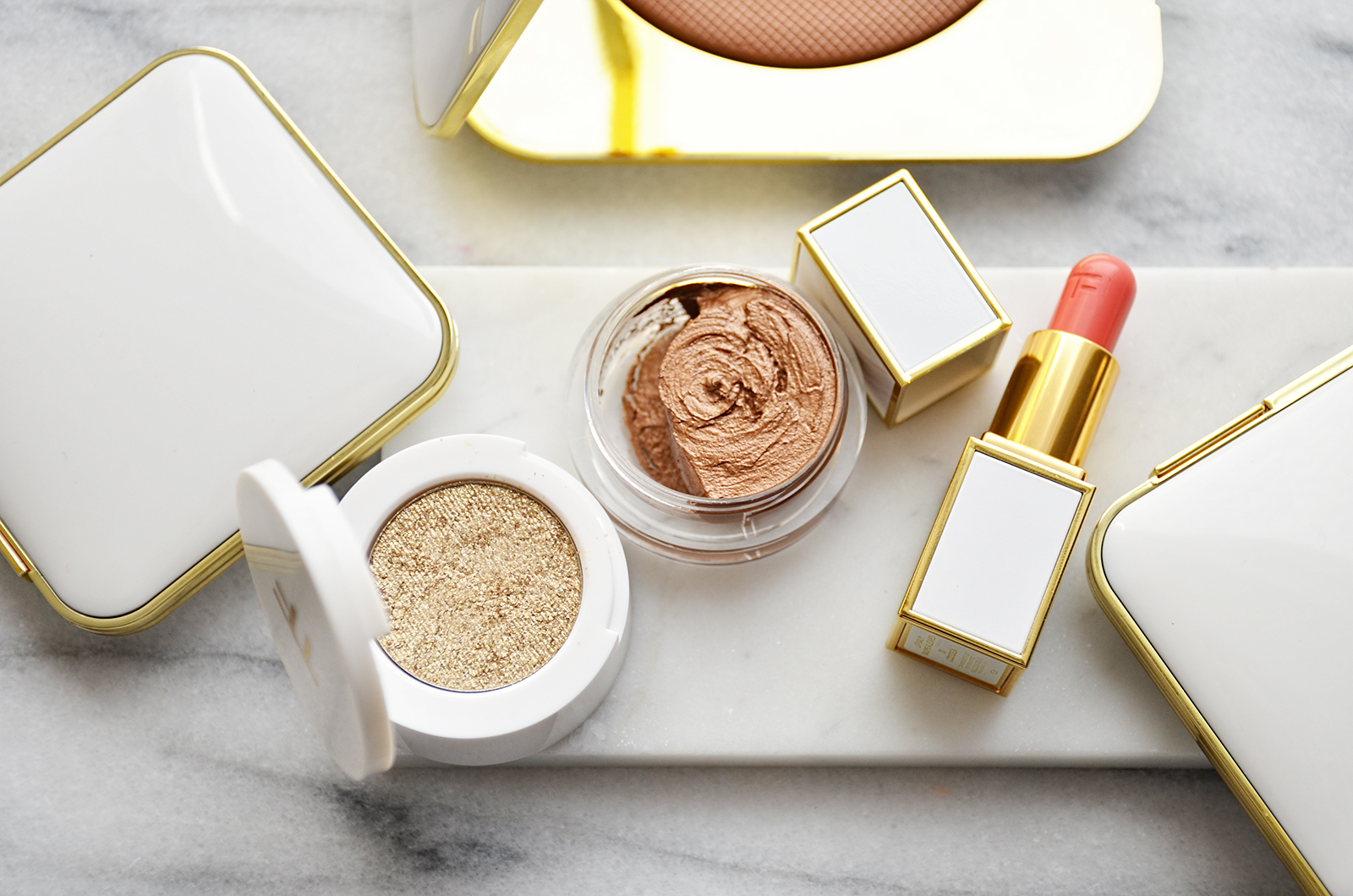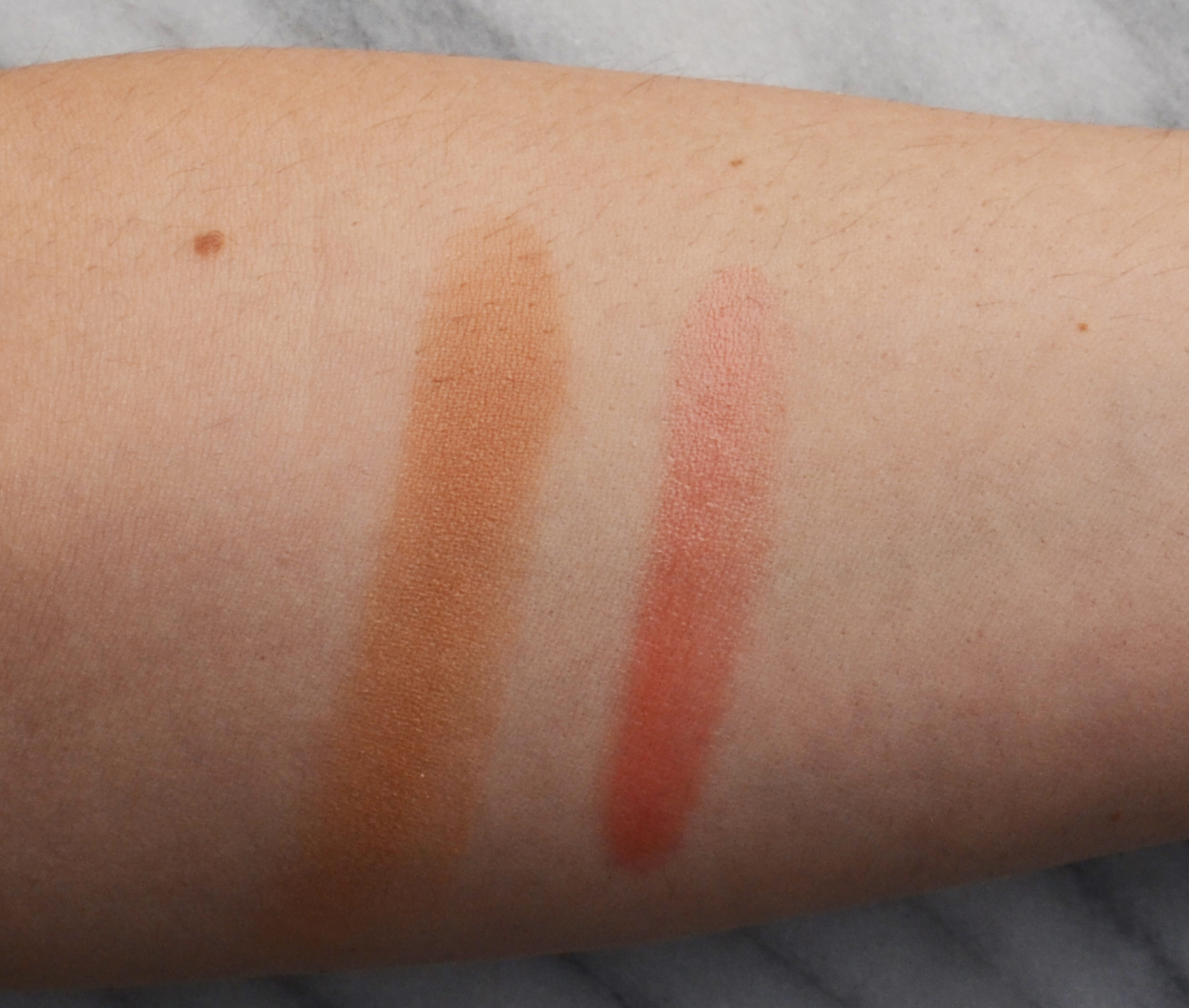 Swatches L to R: Tom Ford The Ultimate Bronzer in Gold Dust, Clutch Size Lip Balm in L'odissea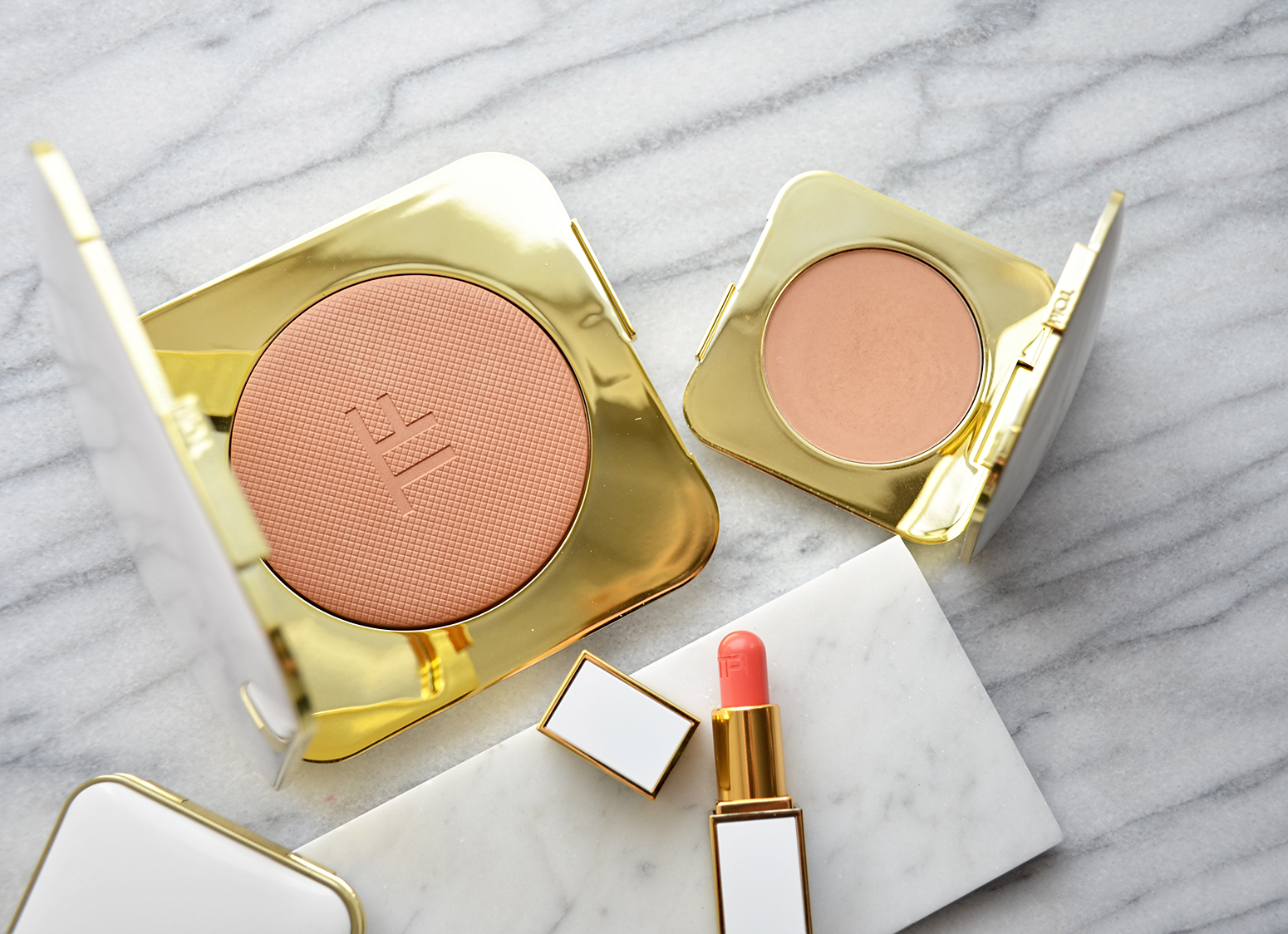 Size comparison for The Ultimate Bronzer in Gold Dust (left) and the smaller Bronzing Powder in Terra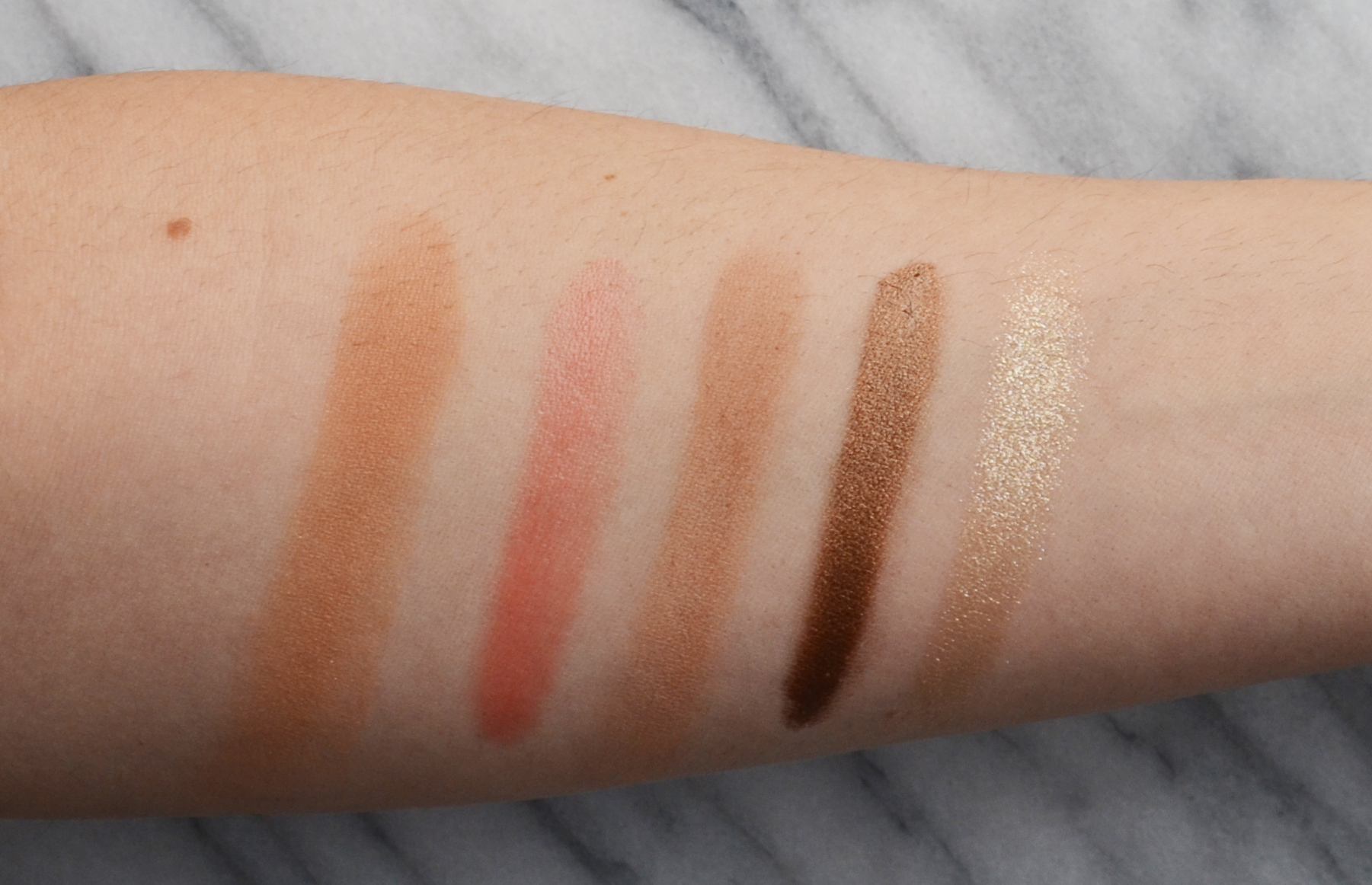 Swatches L to R: The Ultimate Bronzer in Gold Dust, Clutch Size Lip Balm in L'odissea, Bronzing Powder in Terra, Cream and Powder Eye Color in Naked Bronze
So if you ask me, I think The Ultimate Bronzer is a great piece to get from the collection. I've heard that both the highlighter and blush duo is also nice which I will eventually get.
Did you pick up anything from the Tom Ford 2017 Summer Soleil Collection?