Mac Next To Nothing Collection just launched and it is amazing for us people who prefer our base on the lighter side. The line has the Next to Nothing Face Colour which comes in 9 shades and the Next to Nothing Powder Pressed, also available in 9 shades. They also released two brushes that are meant to be used with both formulas.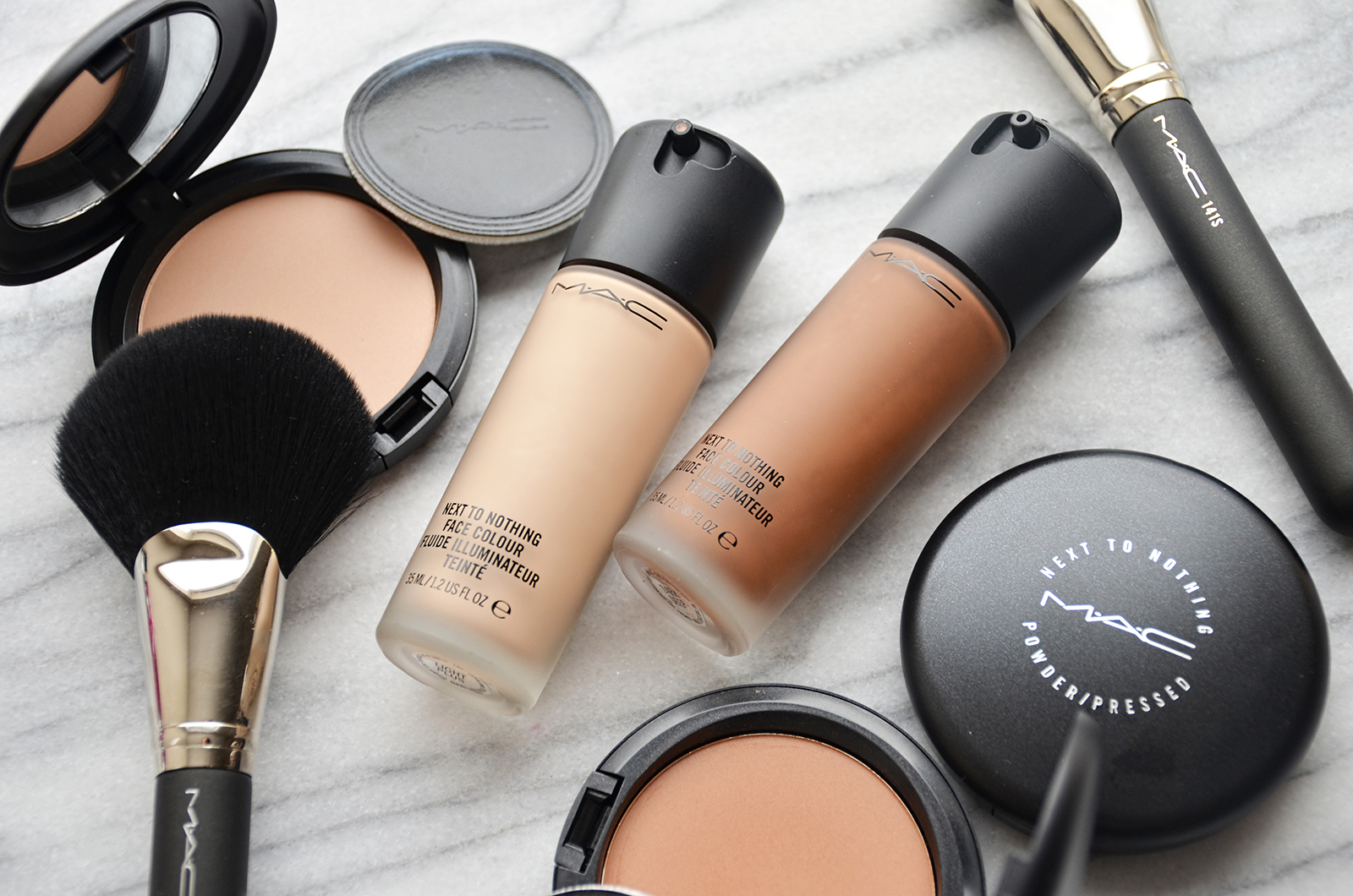 The Next To Nothing Face Colour is described as an ultra balmy fluid that's infused with nourishing ingredients and opalescent microspheres. It leaves your skin nourished and luminous and can be worn under makeup or on it's own. The base can be applied both with a dense brush, just like the 141 Synthetic Face Fan Brush or with a sponge.
With the balmy consistency, the Next to Nothing Face Colour provided sheer coverage. It's enough that it evens out the skin tone but it will not cover any blemishes. I would compare the coverage to a tinted moisturizer, it's sheer but it's still able to even the skin tone and cancel out any redness.
I prefer light bases for every day use so of course I love it. This is not advertised as a substitute for your foundation and if you like your coverage, you will not like this.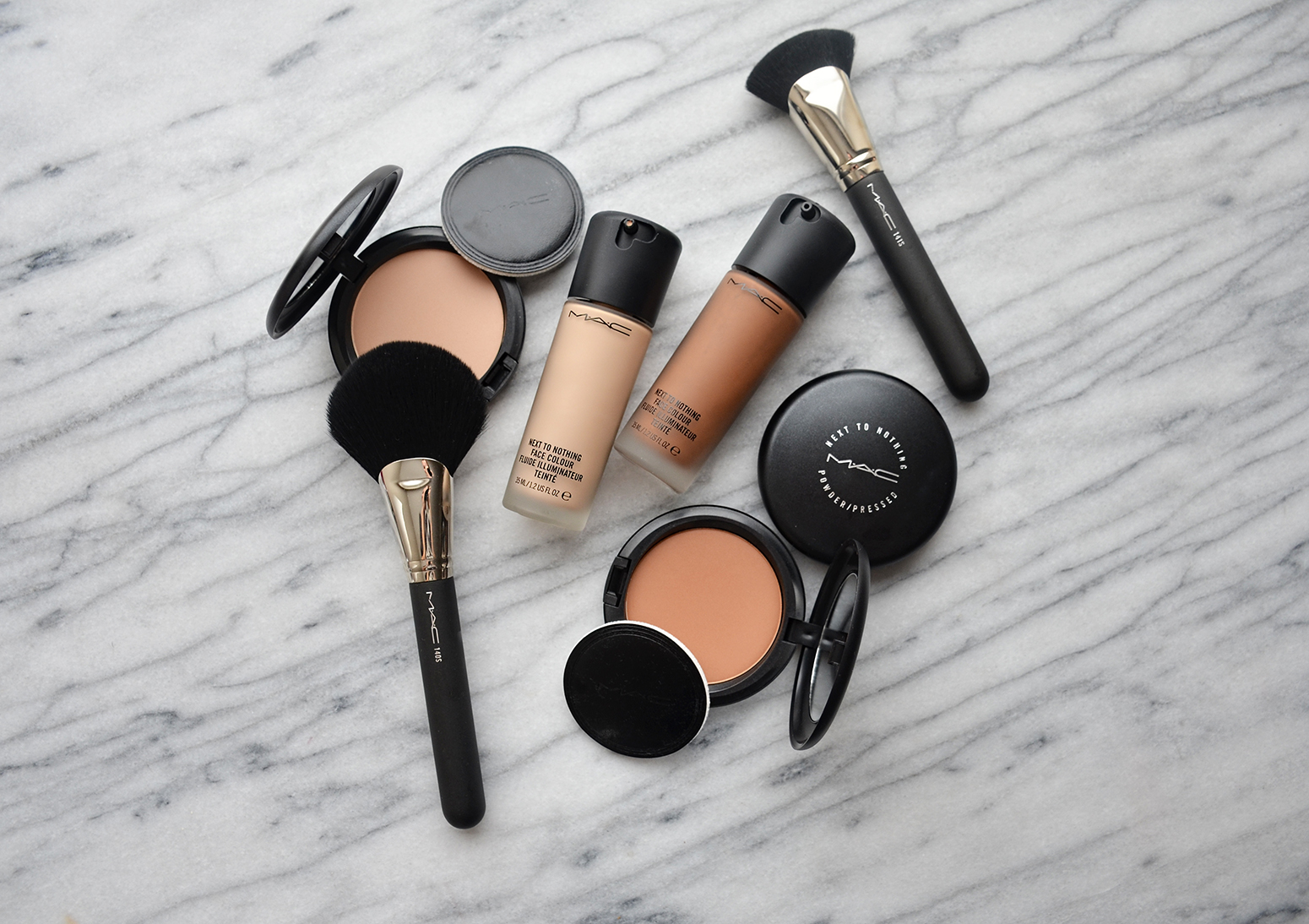 Since the coverage is sheer, the Face Colour is quite forgiving when it comes to the shades. Even if you pick a shade that's not your exact match it will still work for your skin. I used both Light Plus and Medium on my skin and both looked very nice and matched me.
Mac also has a useful chart on the website that tells you what shade to pick according to your foundation shade.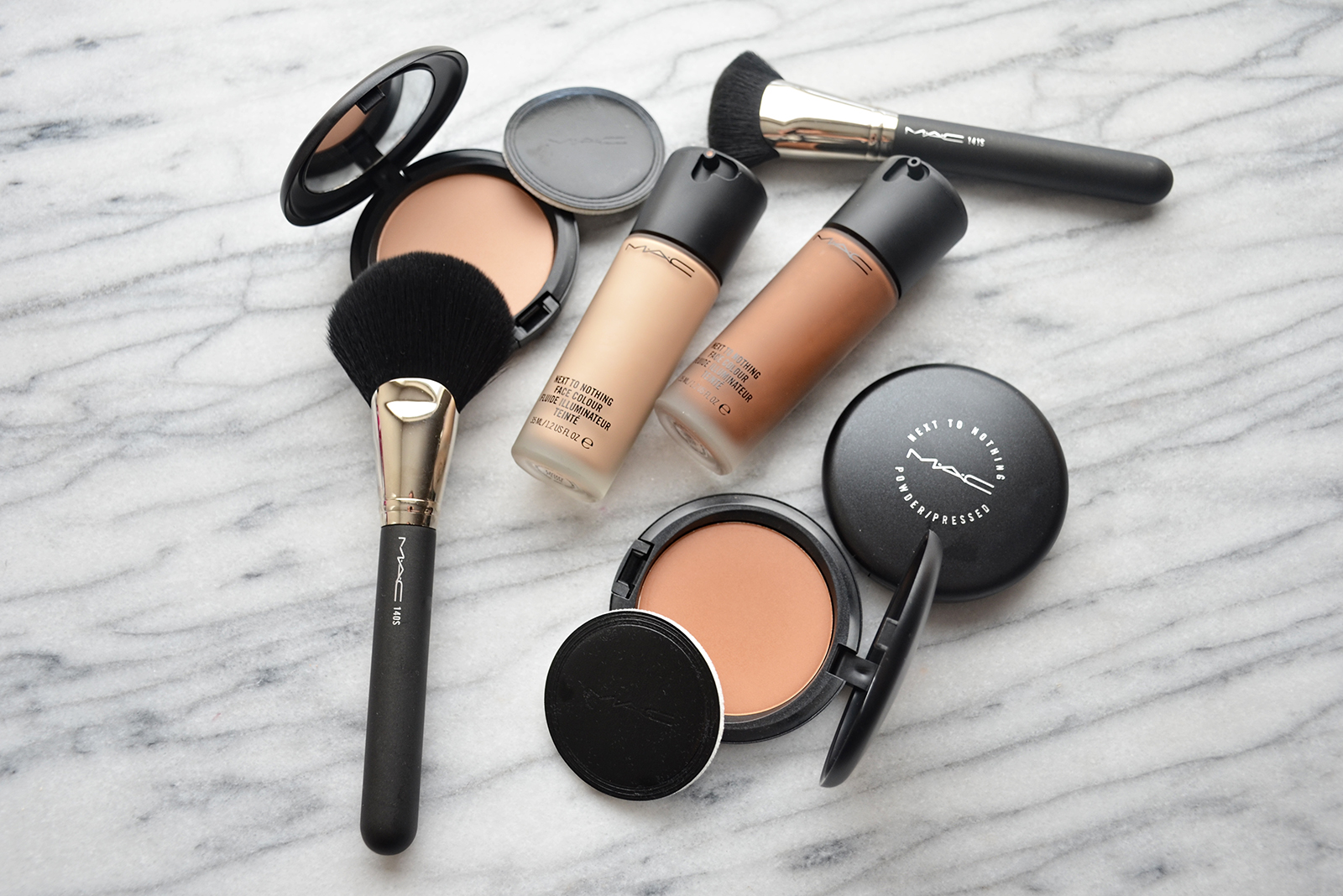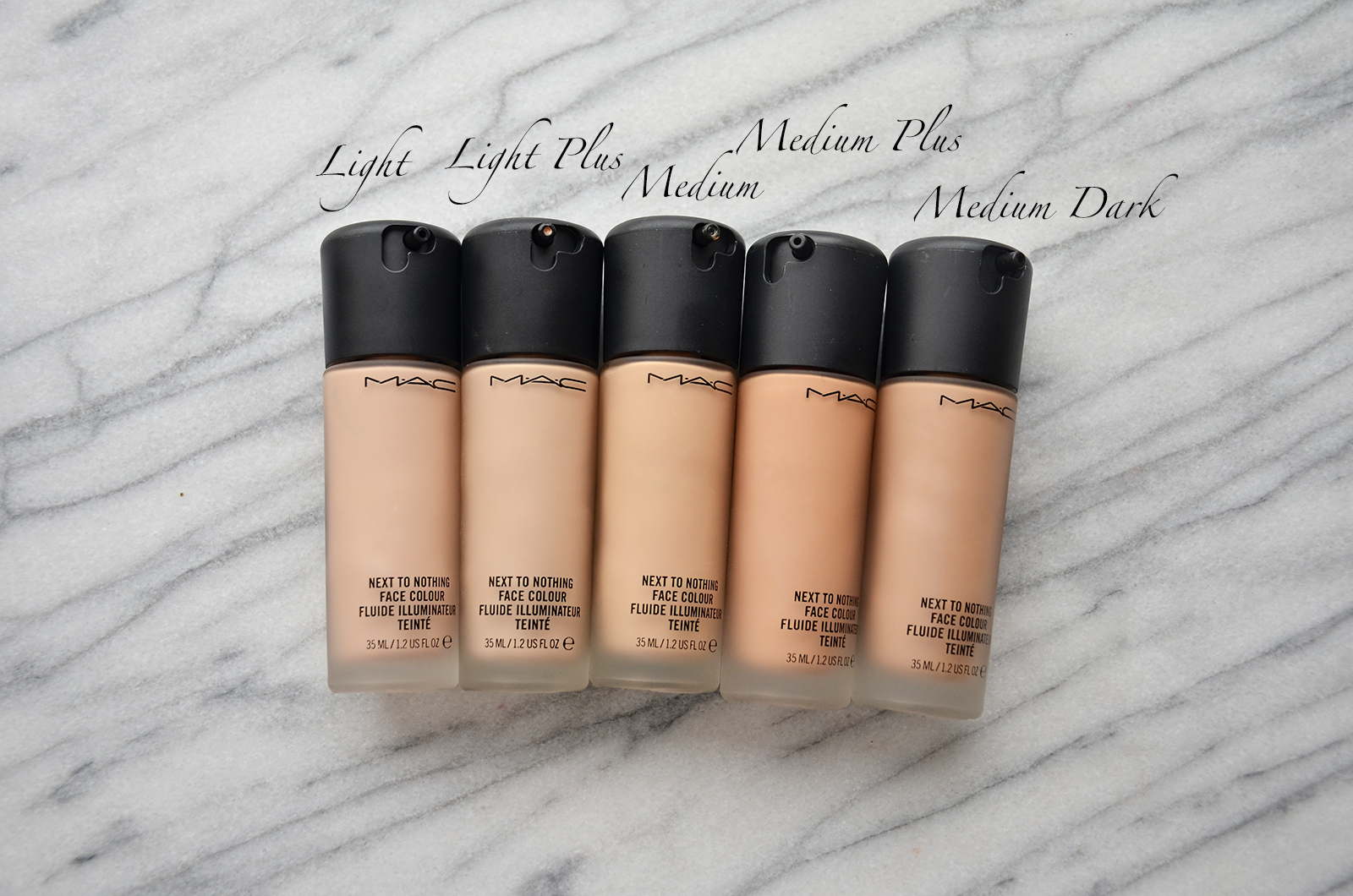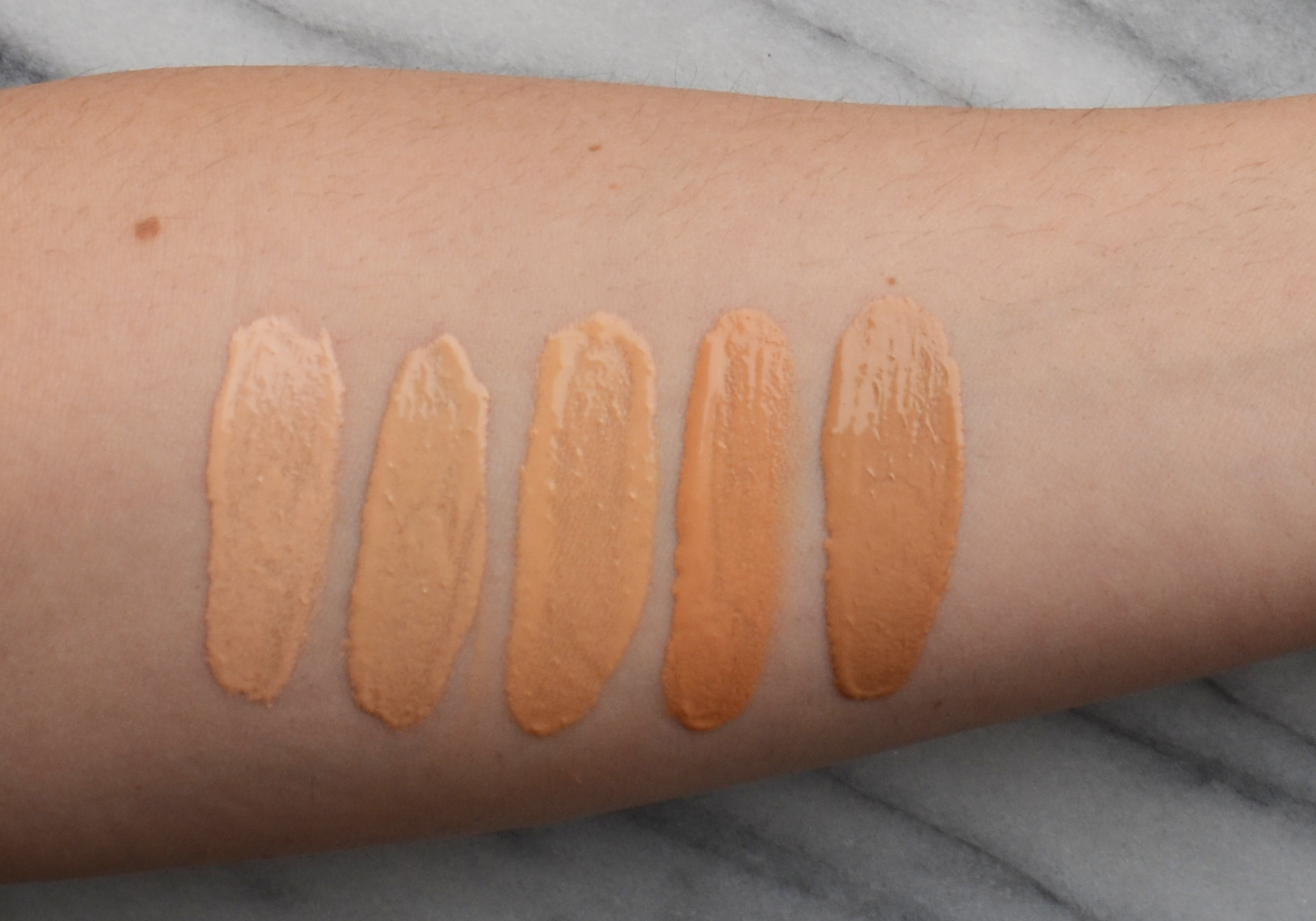 Swatches L to R: Light, Light Plus, Medium. Medium Plus, Medium Dark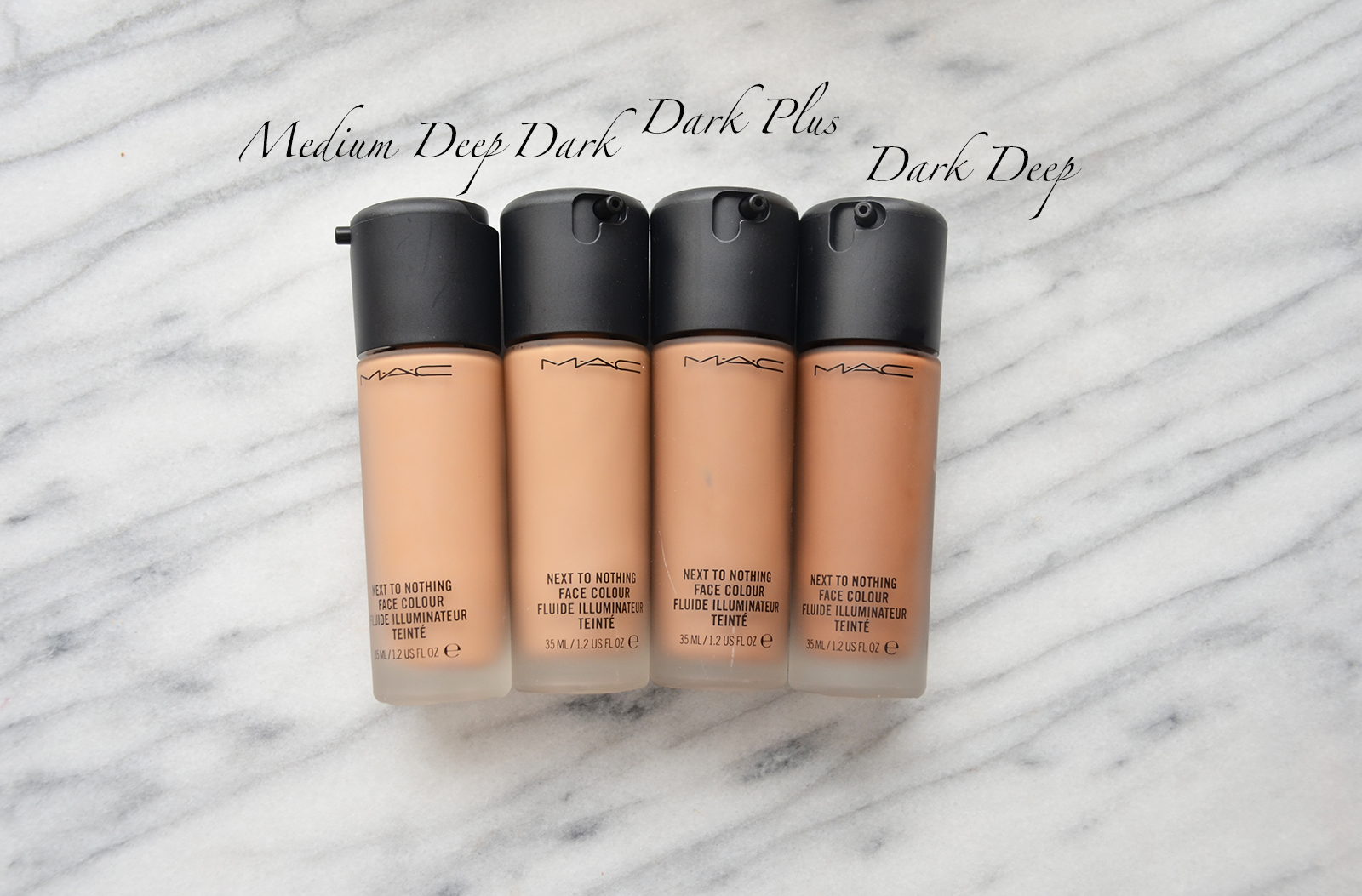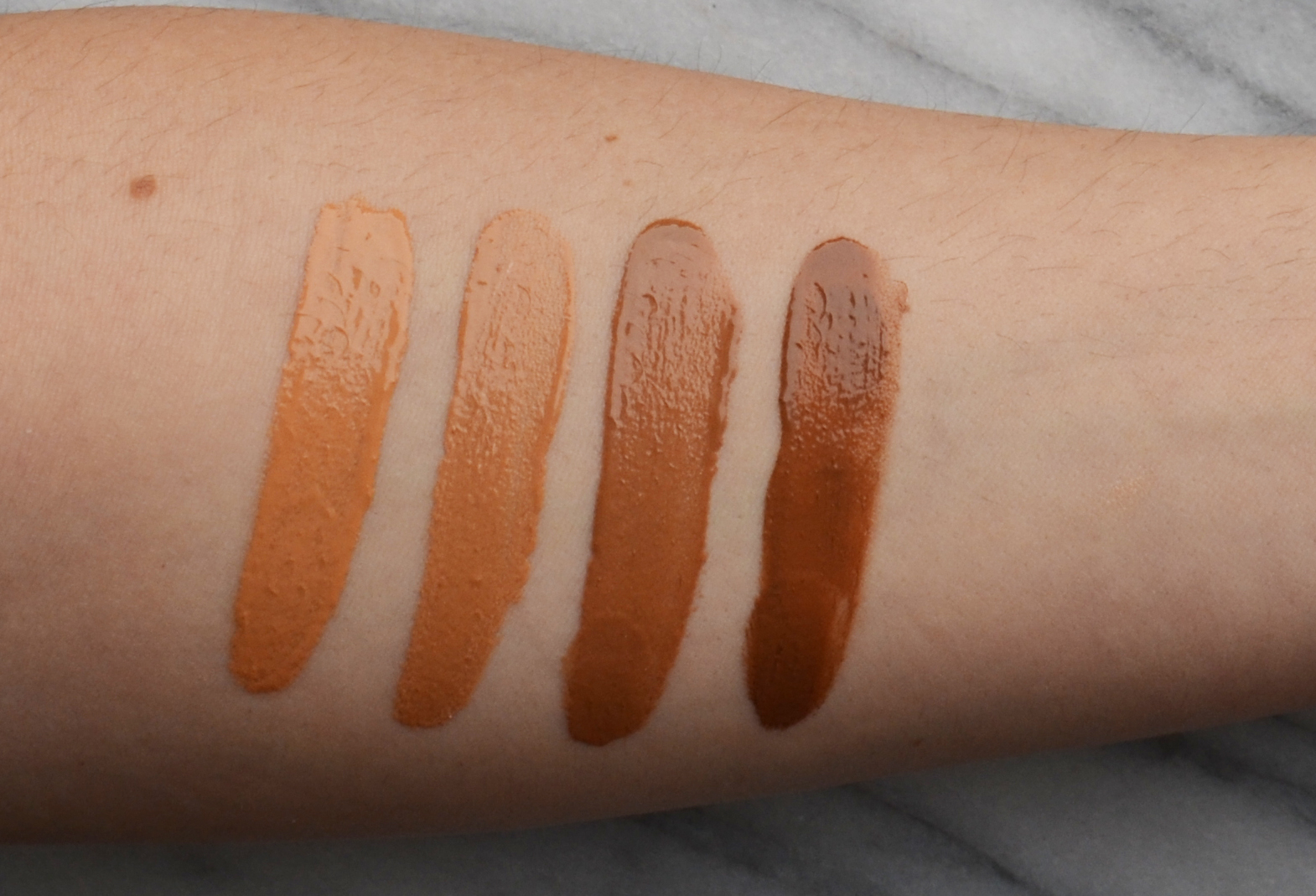 Swatches L to R: Medium Deep, Dark, Dark Plus, Dark Deep
As you can see by the swatches, the shades of the Mac Next to Nothing Face Colour lean warm which is the undertone I prefer when it comes to my bases. I go either neutral or yellow.
The Mac Next To Nothing Powder Pressed also comes in 9 shades. It is described as a creamy light weight powder that has a barely there feel and provides a soft focused glow. The powder feels like silk. It is light weight but still sets your makeup and doesn't mattify your skin. Instead you are left with a natural finish that will last all day.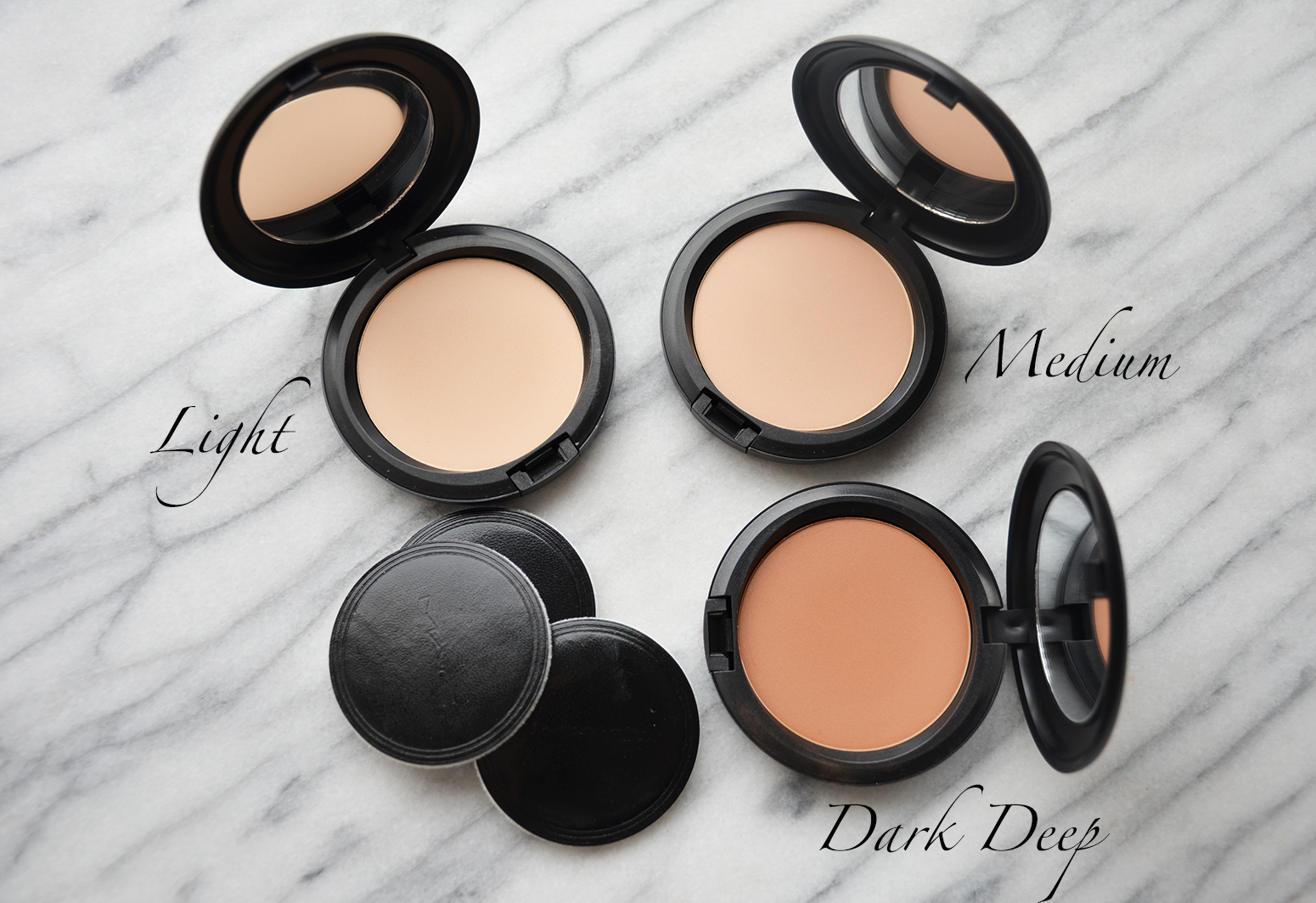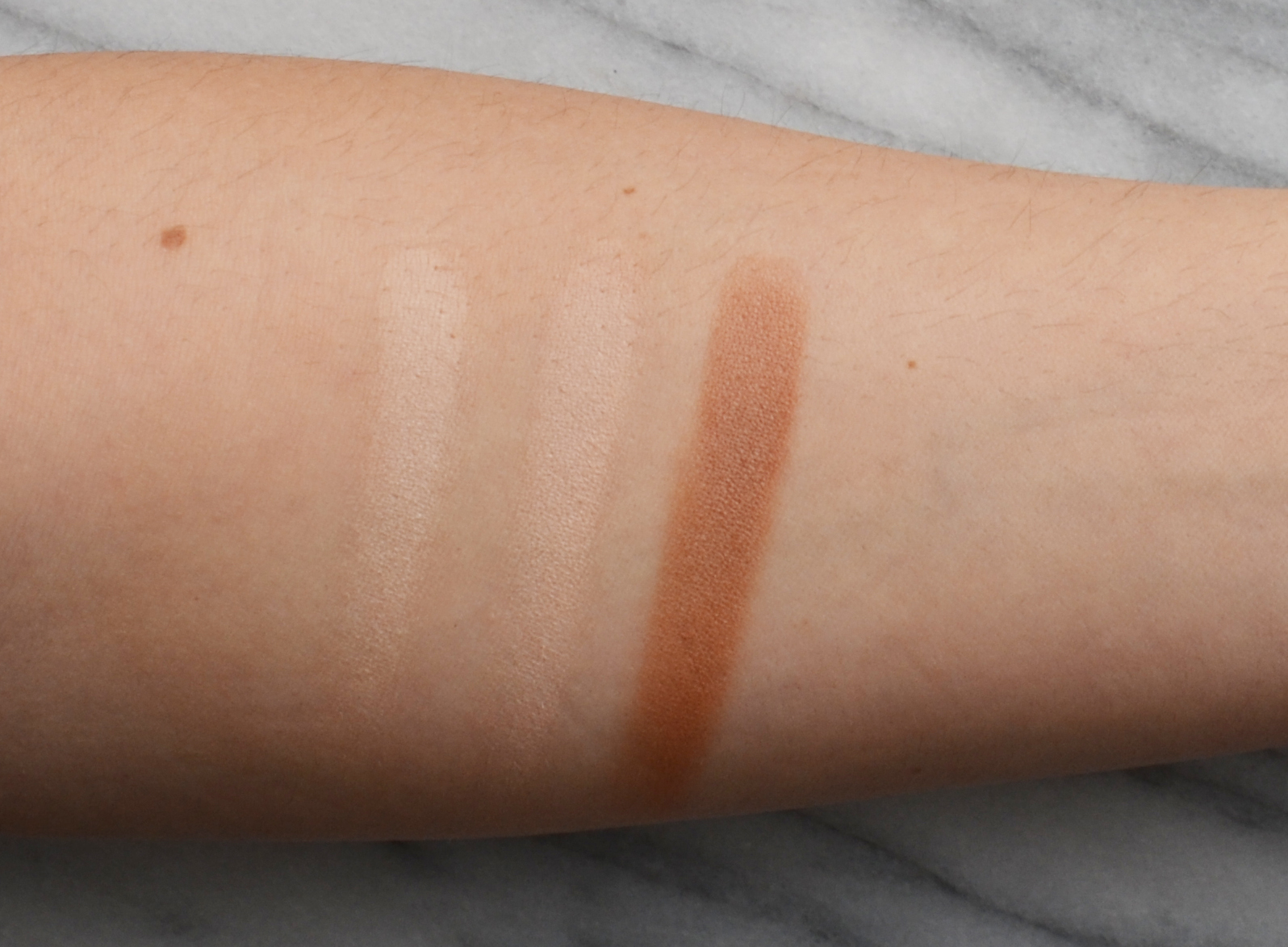 Swatches L to R: Light, Medium, Dark Deep 
Also since the powder is so fine and literally blends in to the skin, you can use the darker shades as bronzer. The shade that I got in Dark Deep look super nice on my skin as a subtle bronzer that warms up my skin but still looks natural.
Mac also released two brushes with the Next to Nothing Collection. 141 Synthetic Face Fan Brush which is good for powders, liquids and creams. It's a dense fan brush that is great for applying your base but also good for cream or powder contouring. The 140 Synthetic Full Fan Brush is good for powder application. It goes great with the Next to Nothing Powders and it also works well as a bronzer brush.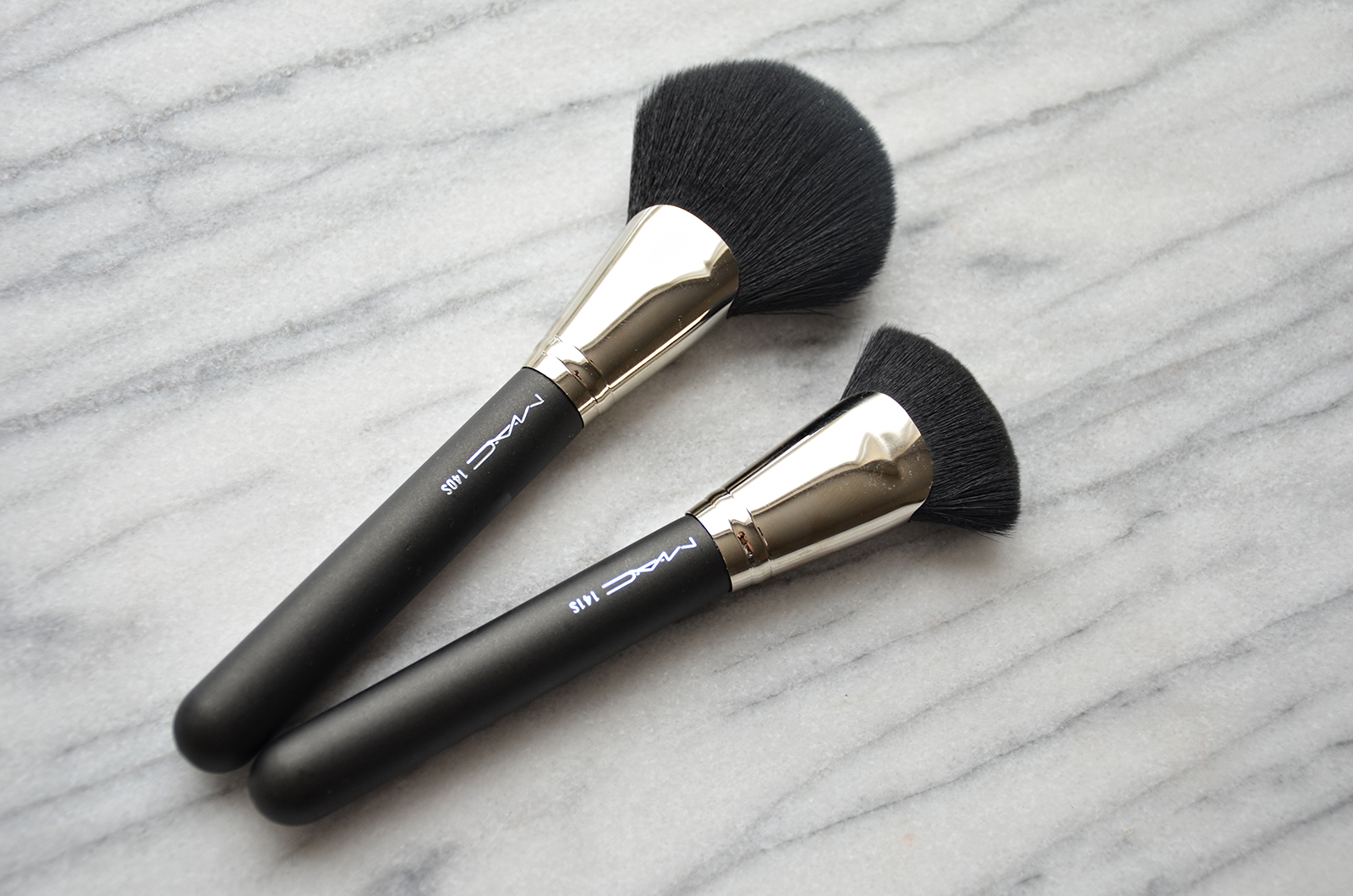 Bottom line, I love everything about the new Mac Next to Nothing Collection. If you are a fan of natural makeup and barely there foundation you will love it too. The Face Colour will be perfect for the summer months since it gives a beautiful glow to the skin and it will go really well with the powder.
The Mac Next to Nothing Collection is already available both in stores and on maccosmetics.com and it is part of their permanent line.
*PR Sample