I got an upgrade for my regular vanity mirror that I got from Ikea to a simplehuman Sensor Mirror Pro and I am seeing myself in a totally different light (literally). The simplehuman Sensor Mirror Pro is a lighted vanity mirror. It is 8″ round and has 5x+10x magnification.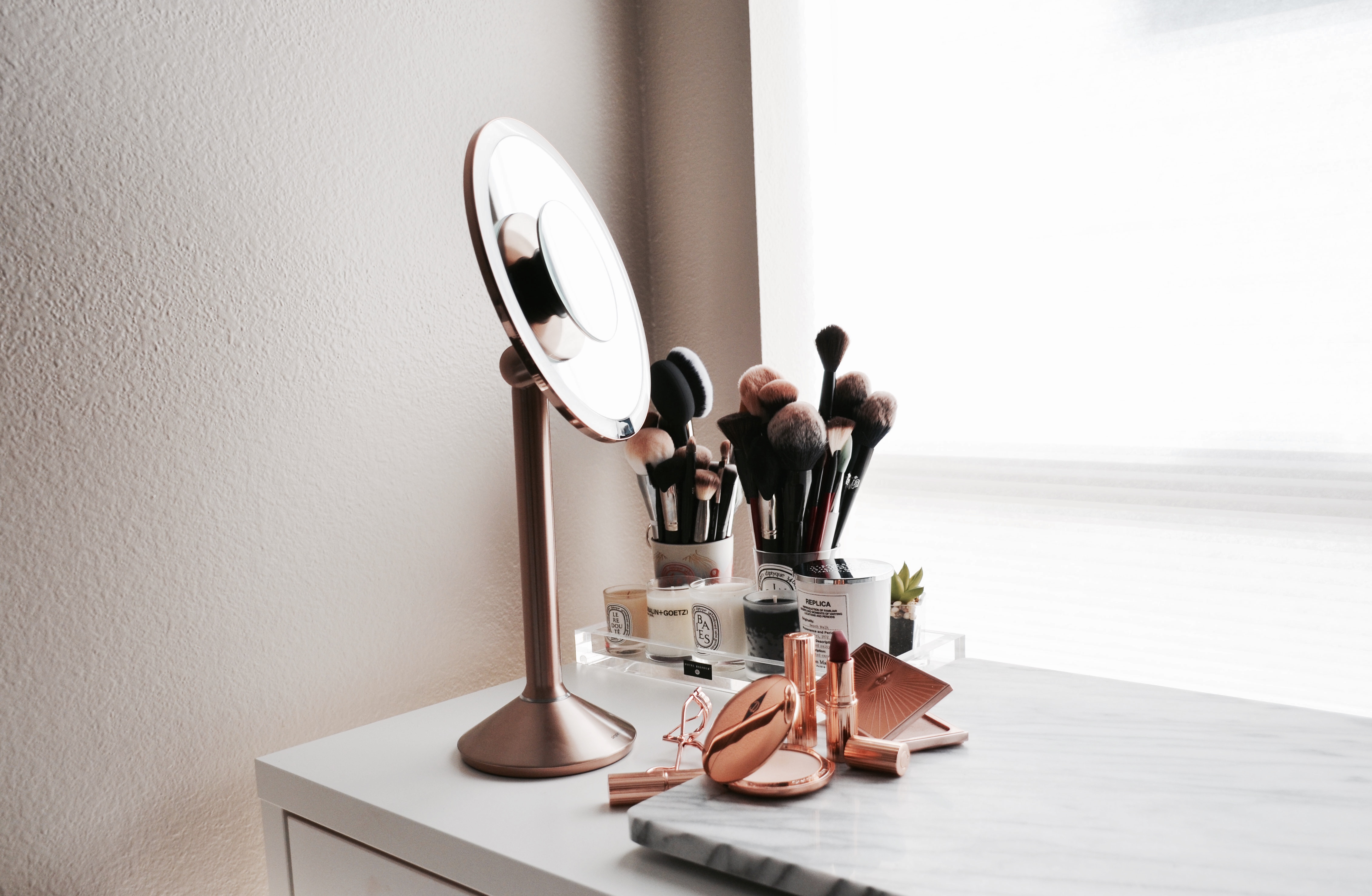 The mirror comes with a 10x magnification part that attaches to the center or can be conveniently stored in the back. The height is also adjustable so you get two options by pulling the top.
With 50,000 color variations, you can see yourself in different light settings by using their phone app. You get lights like sunlight, candlelit (my favorite), home, restaurant and many more.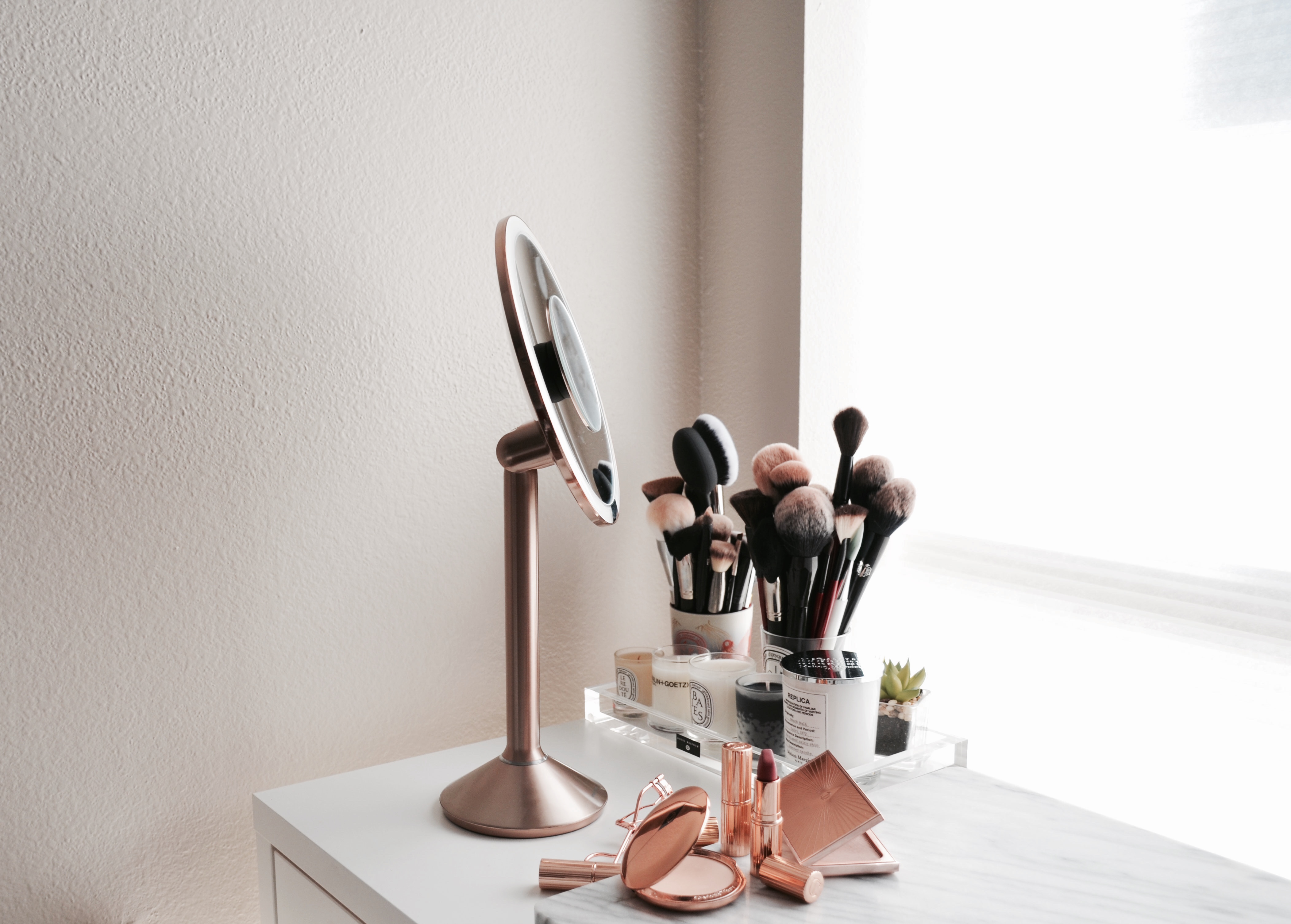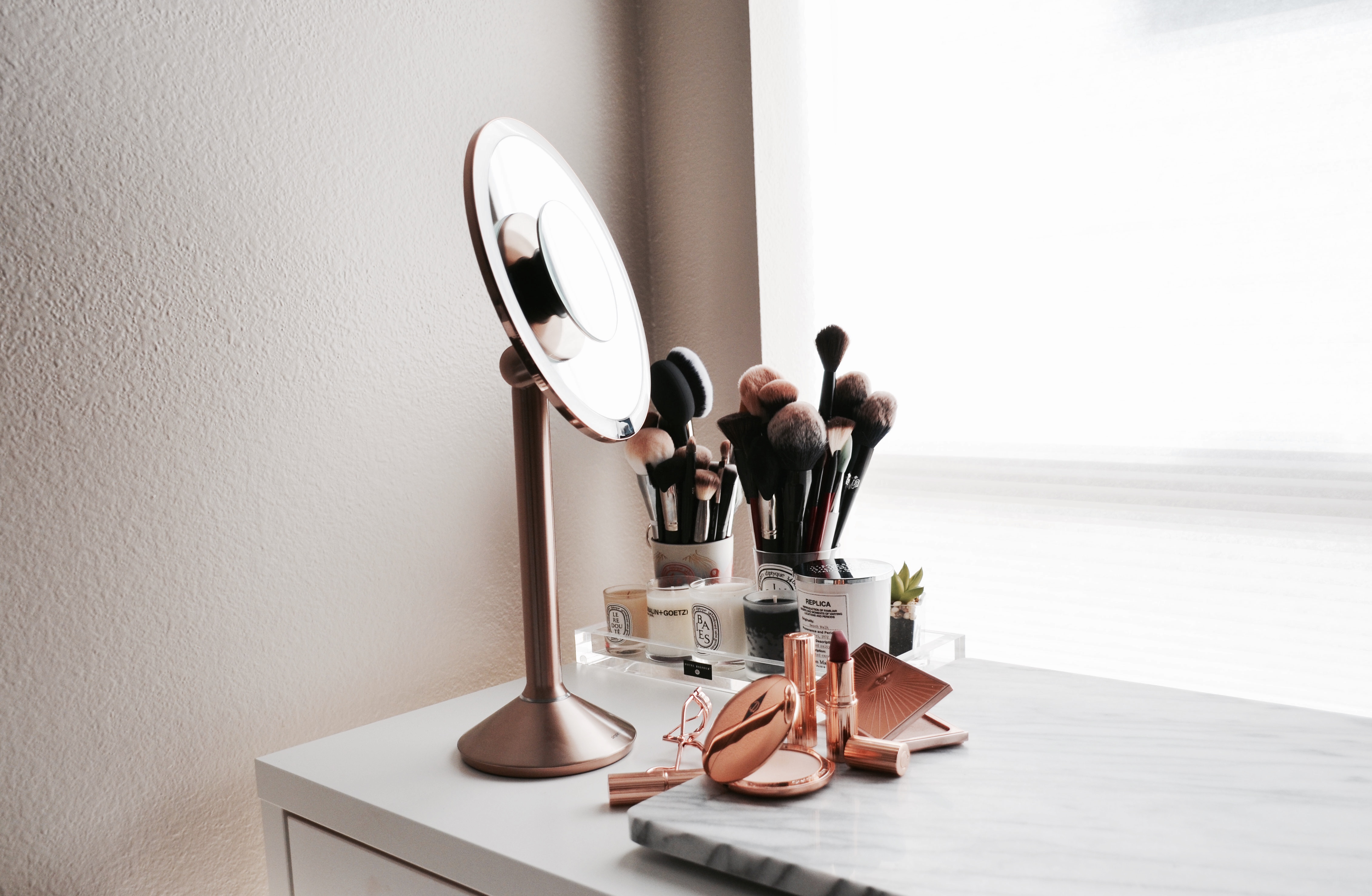 The mirror comes with a usb cord, an adapter for charging and a cleaning cloth (also a 5 year limited warranty). You will get a warning light when the mirror needs to charge. You get up to 4 weeks of use before it needs to recharge. When the mirror is on, it flashes green on the bottom. It comes with a moving sensor so it lights up as soon as it detects that you are in front of it. It also turns off in probably 10 seconds after you move back from it.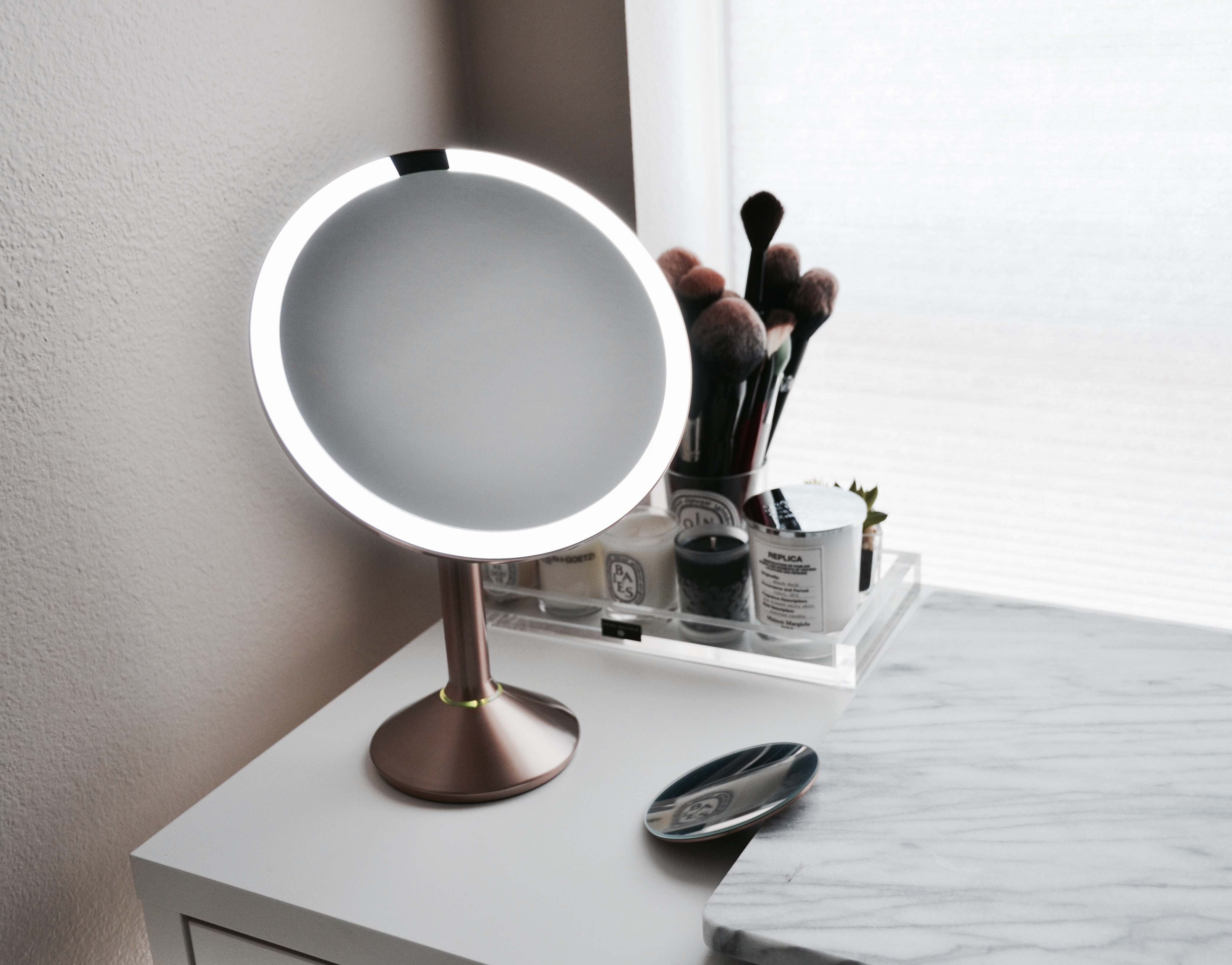 The 10x small mirror comes in handy for detailed eye makeup or for tweezing. I use it mainly when I tweeze my eyebrows and it literally shows every hair on my brows.
The big mirror simulates perfect daylight so you see yourself in the best light. It also helps to see your makeup how it will look in the daylight. At first, I was surprised by the sight as I'm so used to a regular mirror. But after using it for two weeks, I can't go back.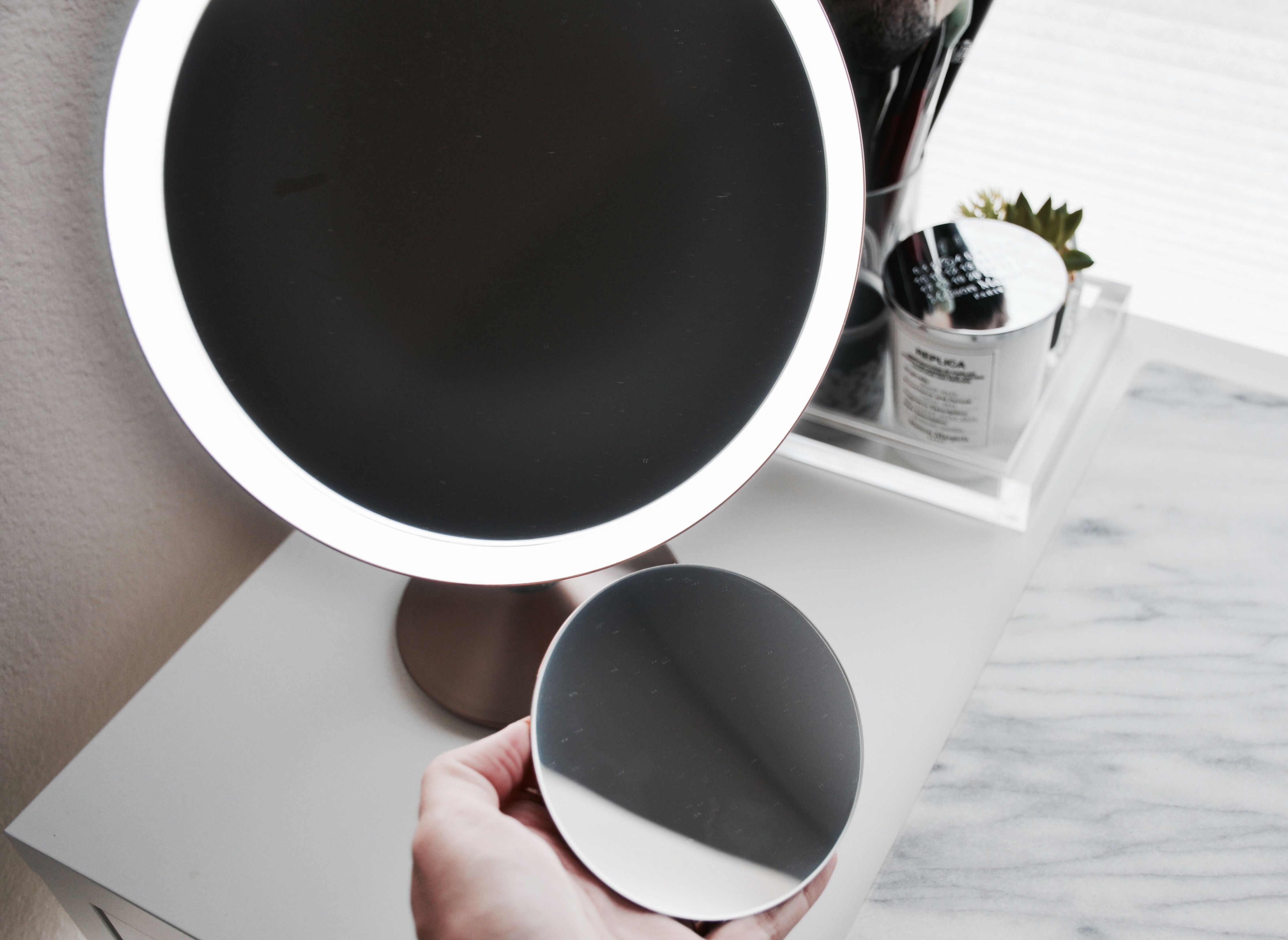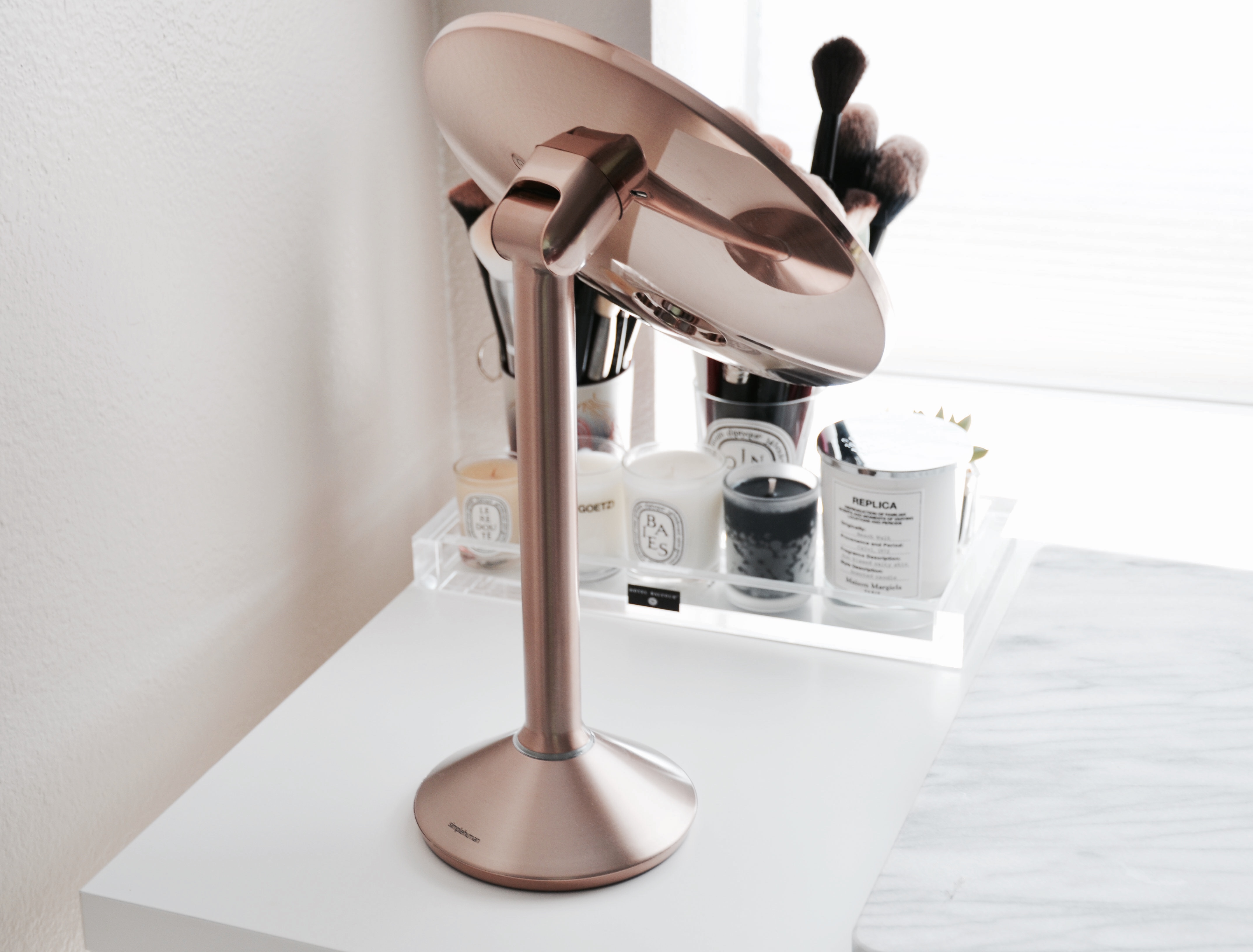 The 8″ Sensor Mirror Pro comes in two colors, a brushed, which is stainless steel finish and a rose gold option that is pictured above.
As I mentioned above, simplehuman has an app that you can use to change different light settings. The mirror also is wi-fi enabled and works with Alexa and Nest Cam.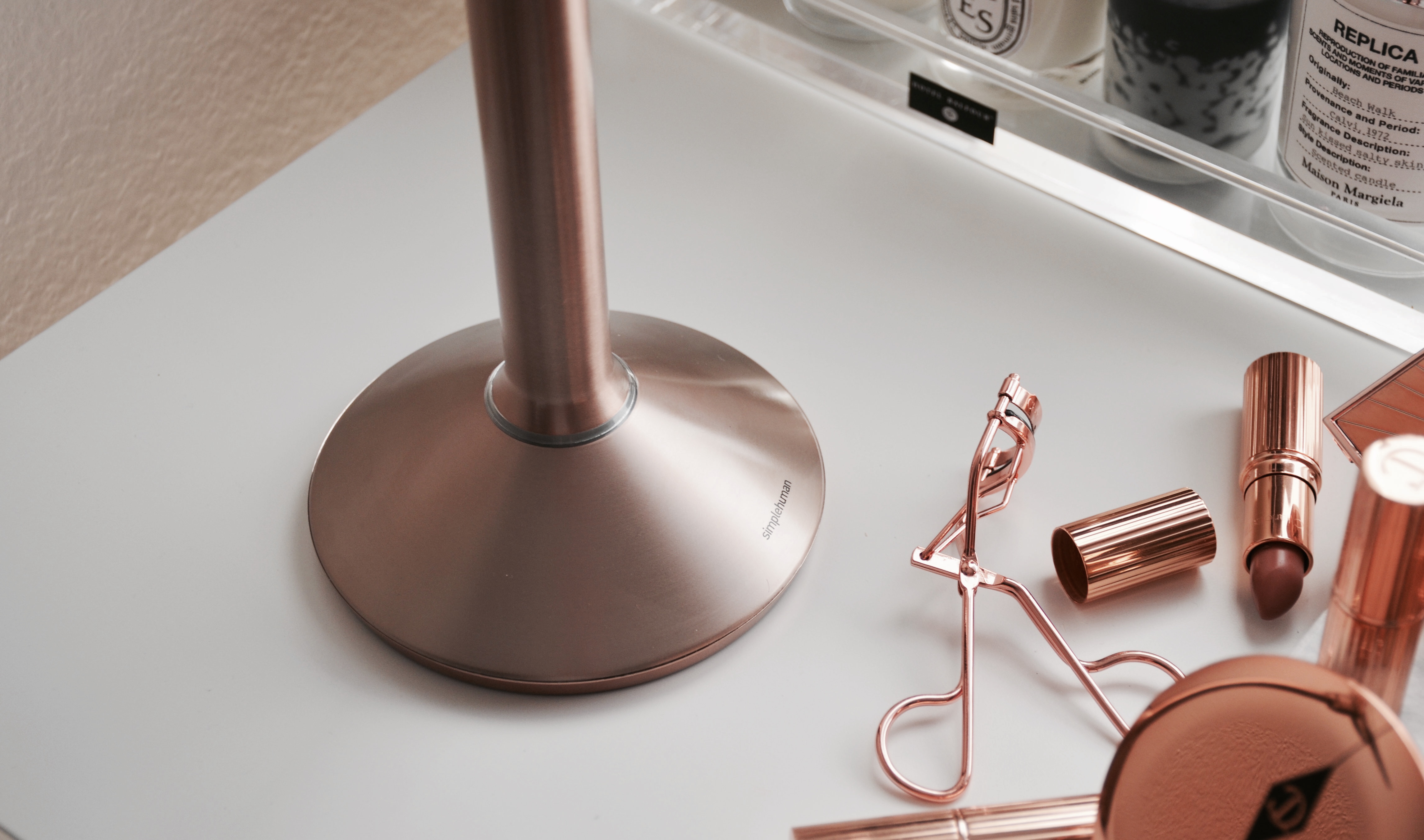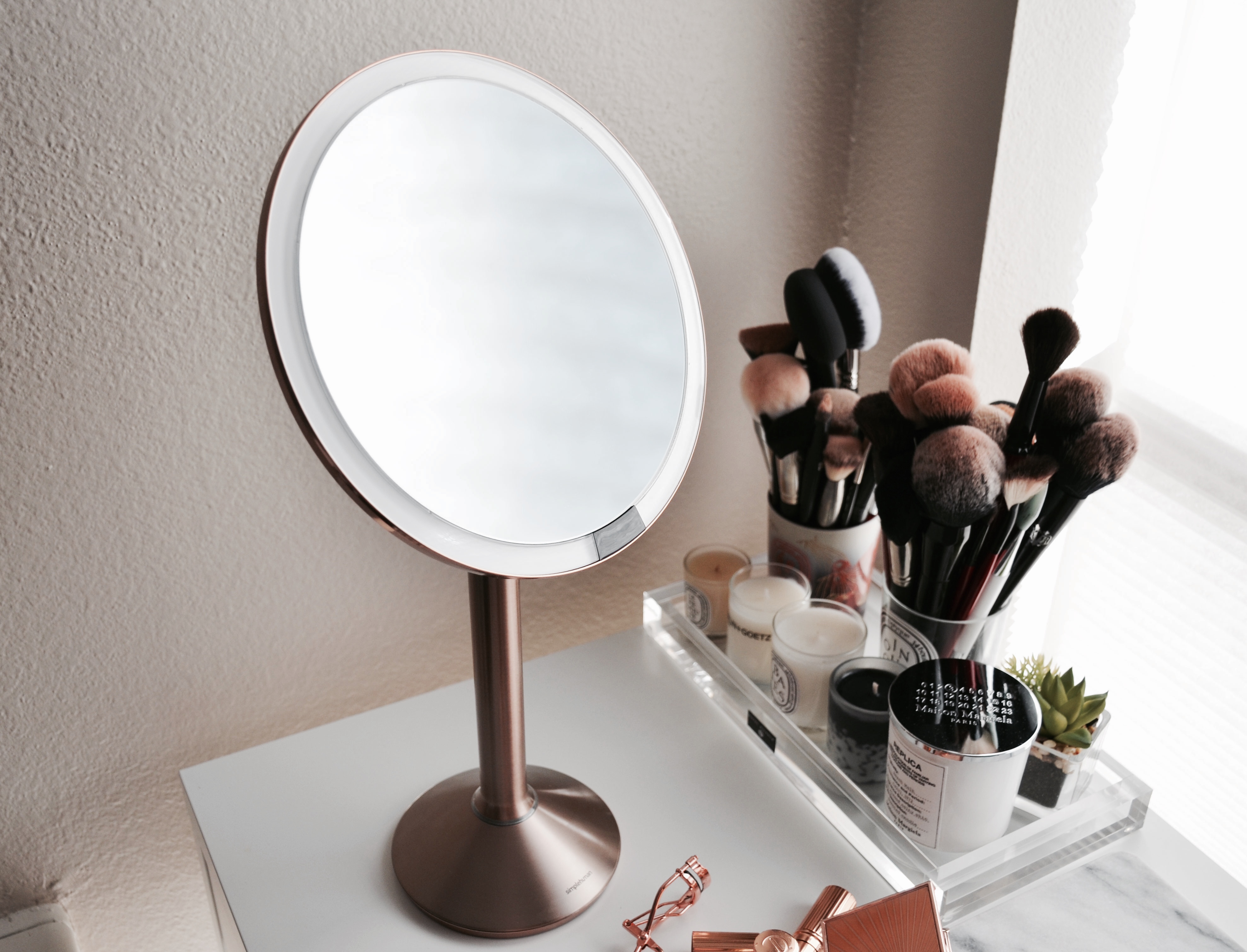 Bottom line, if you are someone who does their makeup on regular basis, I highly recommend investing in one of these mirrors. It makes your life easier and it helps seeing your makeup in the true light. For me, when it comes to my makeup, I love to see how my base looks in the daylight. Sometimes with different lighting, it can be a bad representation of the color of your foundation but also the look of it.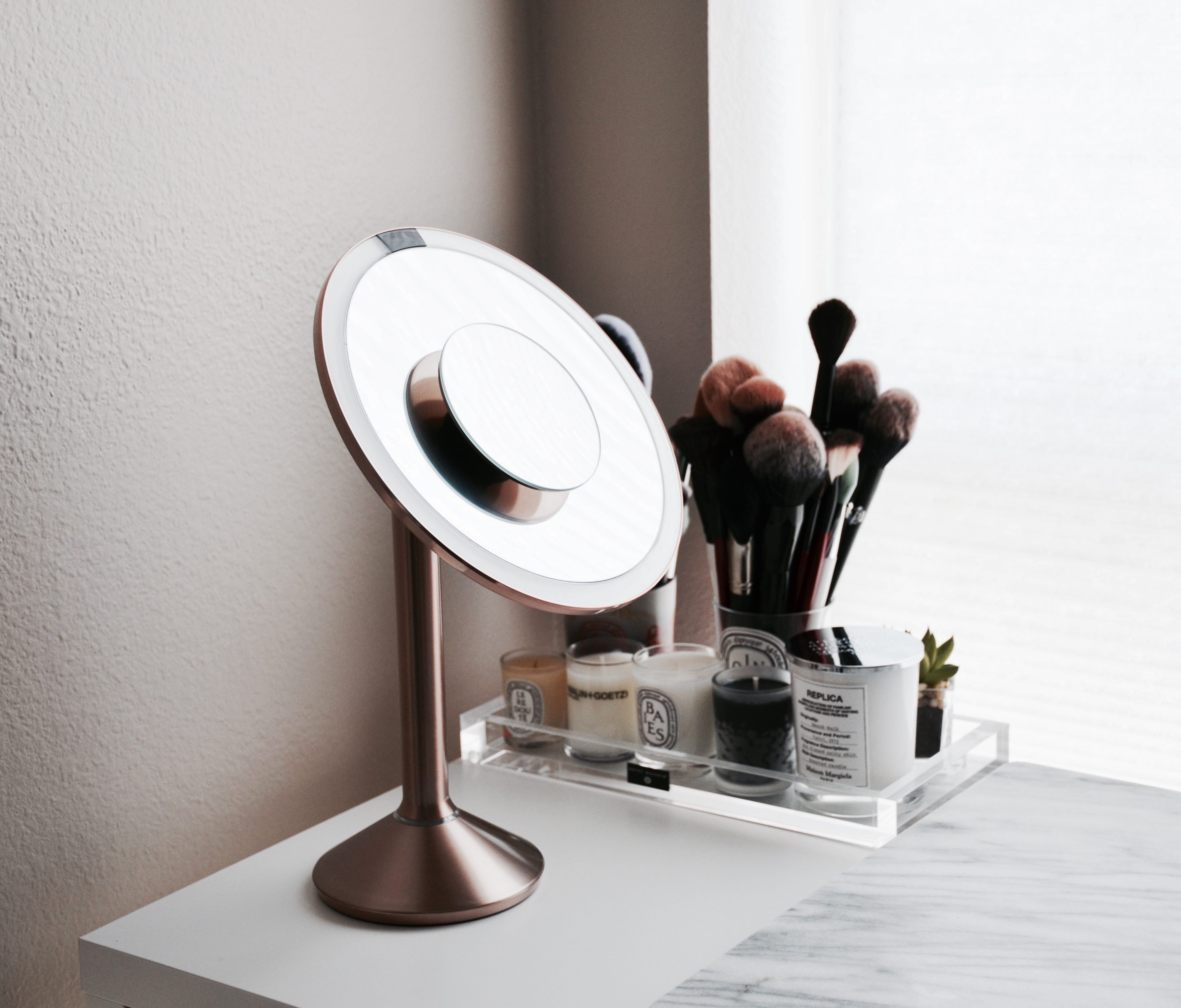 The Sensor Mirror Pro also makes detailed makeup very easy. Applying eyeliner or even precise lipstick application is a breeze now since the mirror has magnifying properties.
simplehuman were kind enough to provide me with a discount code for my readers. You can get 15% off by using the code MAKEUP15 (code valid until Jan1st).
What type of mirror do you use for your daily makeup application?
*Thanks to simplehuman for sponsoring this post. As always all opinion is my own.
SaveSave
SaveSaveSaveSave